How to Build an Outdoor Stacked Stone Fireplace
Can you believe it, we finished our fireplace and I have all the info on how to build your own outdoor stacked stone fireplace today! I think it has been almost exactly a year since my husband brought home a fireplace insert that he found off Craigslist, yes, things take a long time to get complete around here. Although, I will admit, good things are worth the wait!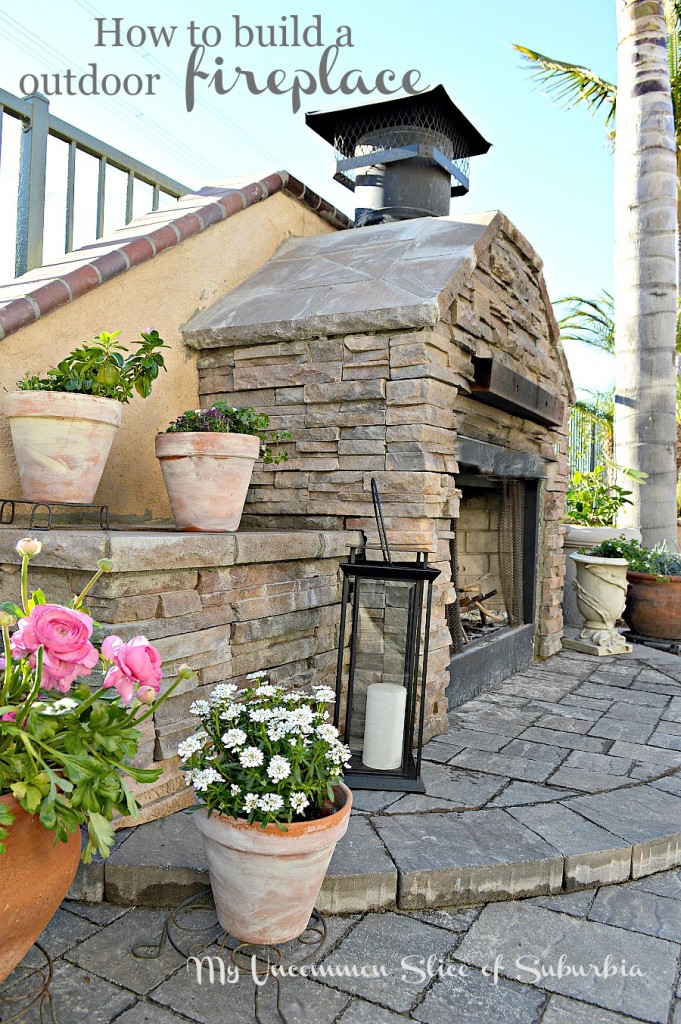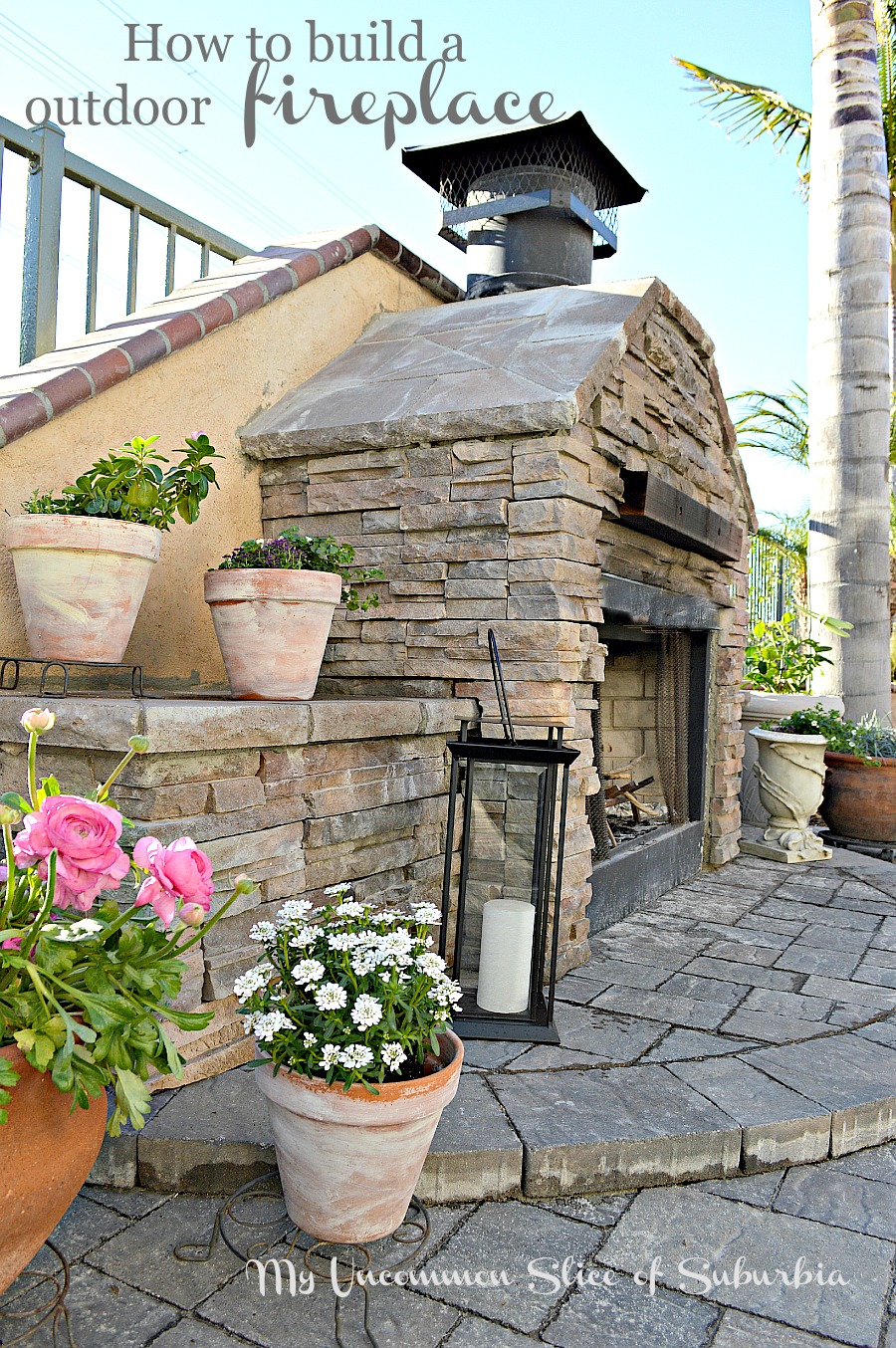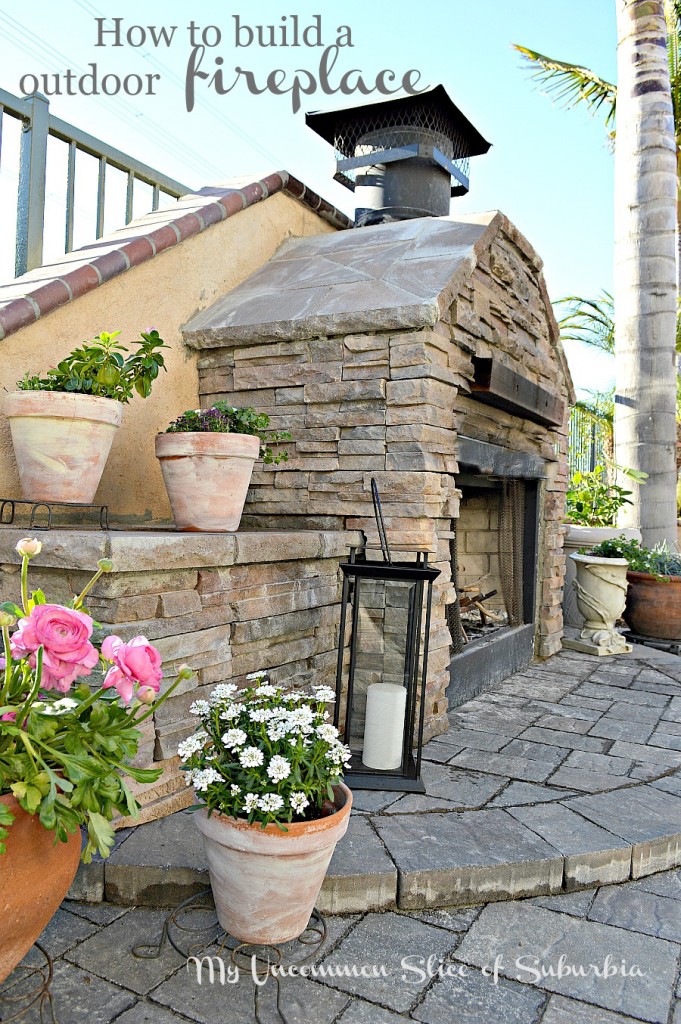 15 years ago when we bought this house we wanted a small water fountain and we came home from work to a monstrous water fountain. We were young and didn't say much to the landscapers, our bad. Soon after, we started a family, I had to purchase the catch a kid netting so we didn't have any accidents (yes it was that big). The wonderful thing about the fountain is my dad baptized each of the boys here so I do have some wonderful memories. Eventually the motor broke and we were ready to move on. We had plans for a pizza oven but then my husband found a fireplace insert on craigslist so our plans shifted a bit.
Before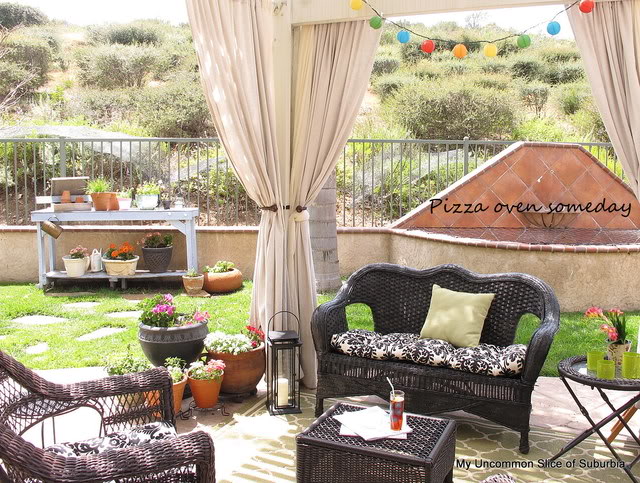 First up, a fun family affair (not really) tearing down the water fountain, we left the wall behind it and the cement foundation in tact.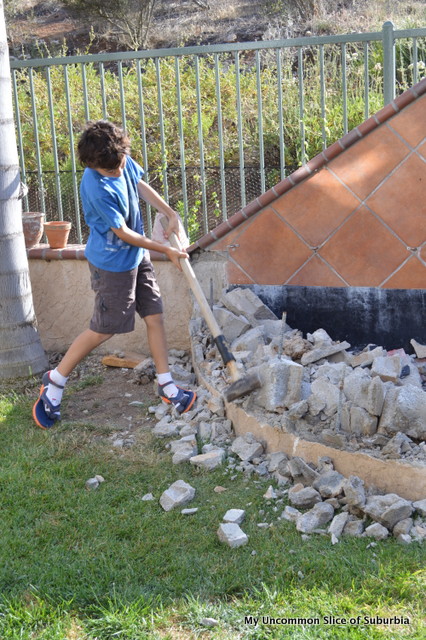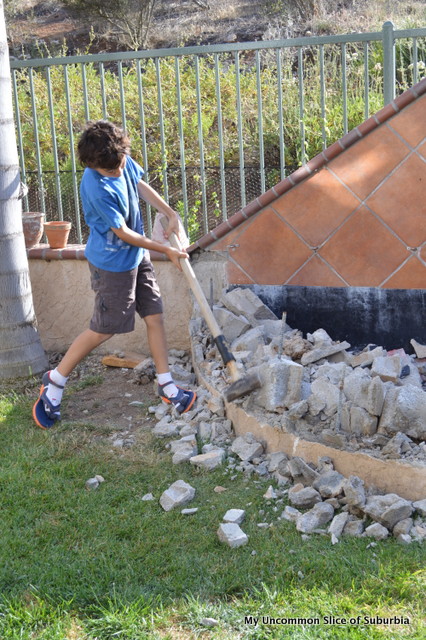 Next, we took off all the tile from the wall and placed the fireplace smack in the middle, now the fun begins.
Step 1: Pour a concrete pad
You would normally pour a concrete pad but in our case we already had the concrete.
Step 2: Create a Design
Sketch out your design, we wanted Built-in seating as an extension of the fireplace plus it adds just a little charm.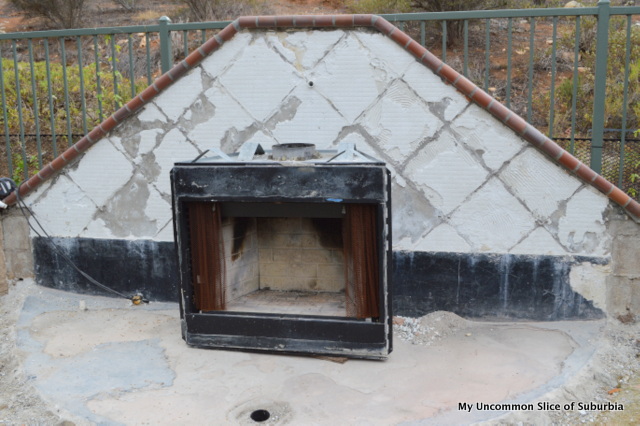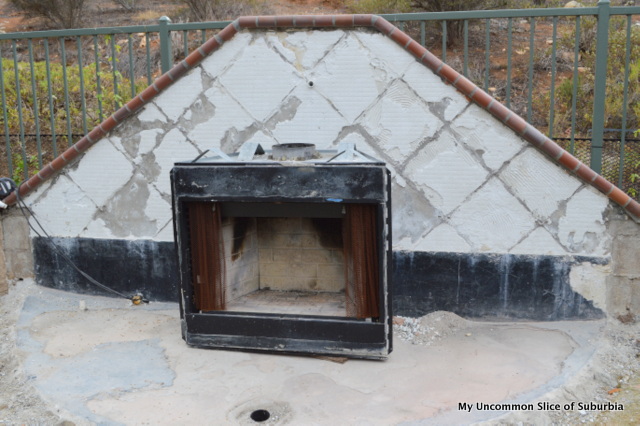 Step 3: Build a Façade Frame
We used steel to frame out the extension of the fireplace. This was the perfect material as it is lighweight, resists fire, perfectly straight and easy to cut.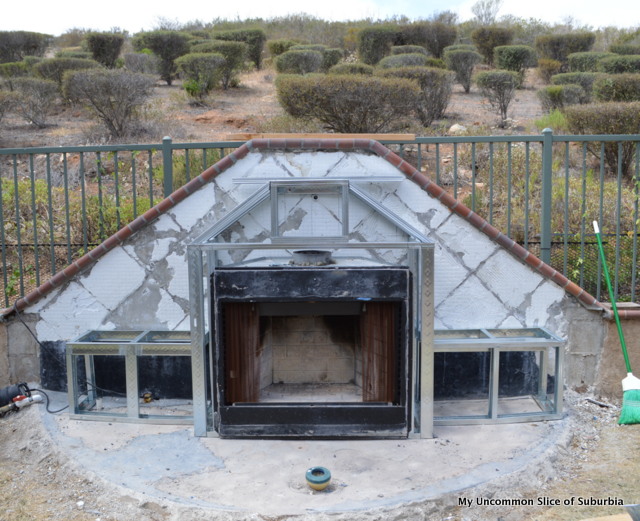 Step 4: Attach Cement Board
Cover the entire frame with cement board. This will provide a sturdy base for the mortar, which you'll apply later.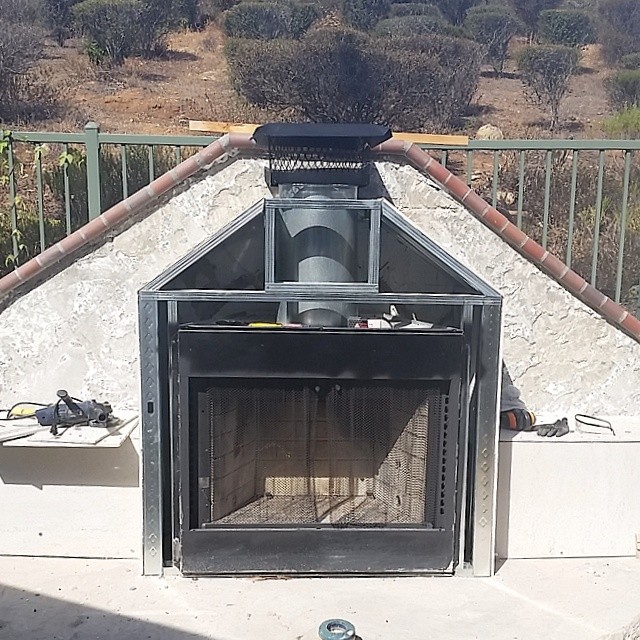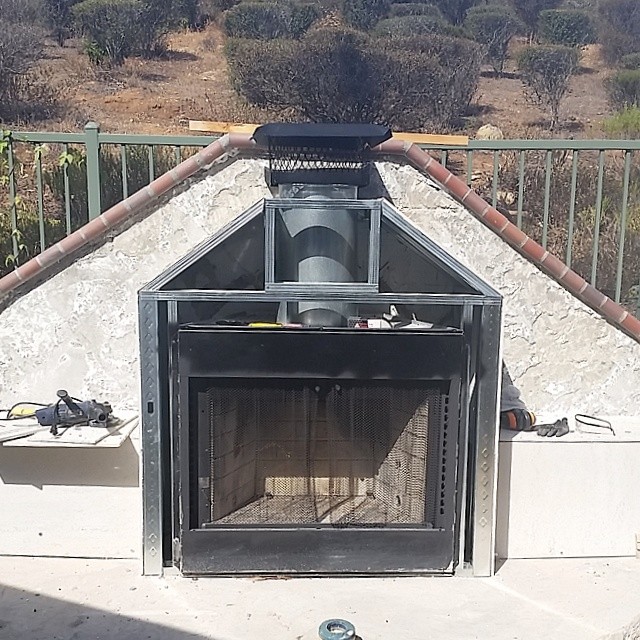 Step 5: Attach Metal Lath
Use screws to attach metal lath which is a wire mesh over all of the exposed cement board. The metal lath will provide support for the stone that will be placed on top. Sorry, I forgot to take a picture of this step, here is what lath looks like.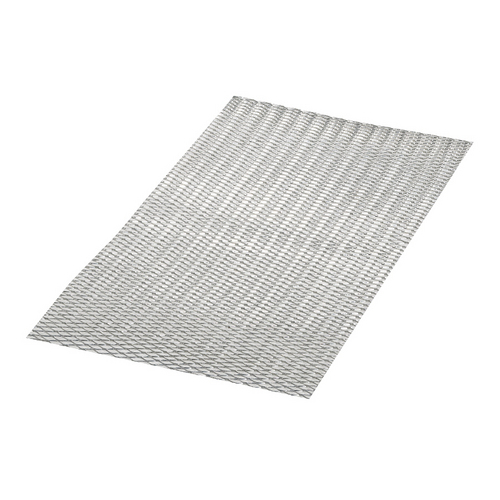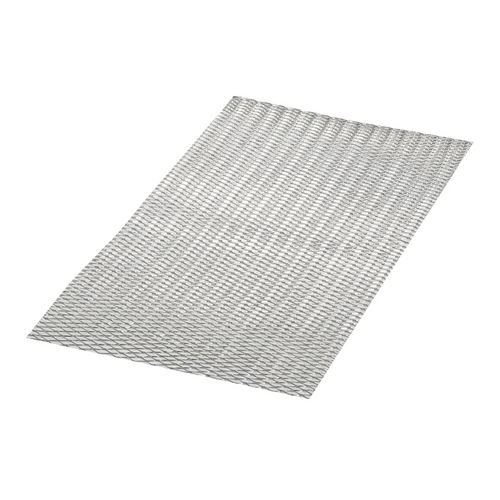 Step 6: Add Mortar
Prep the mortar mix according to the directions and apply it to the metal lath with a trowel, making sure to completely cover the lath. Apply mortar in sections which will keep it from drying out prior to placing the stone, if you see it start to dry, mist the whole area.
Step 7: Install Stacked Stone
Press stacked stone material into mortar, holding in place until self-supported. Continue placement of stones, ensuring no space is left between them.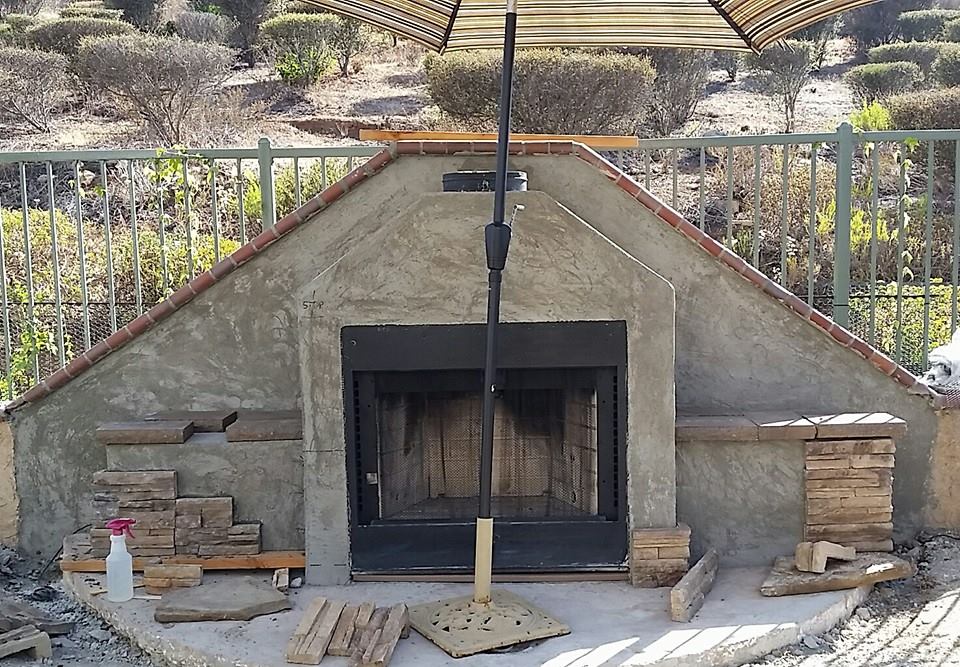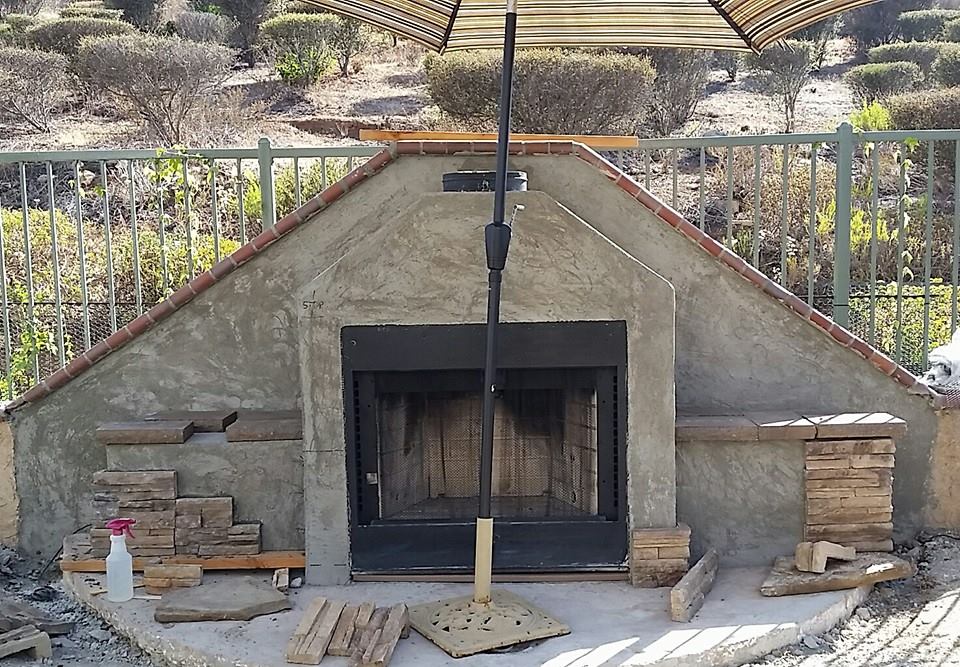 We found all of our stacked stone off craigslist for $30, woo hoo!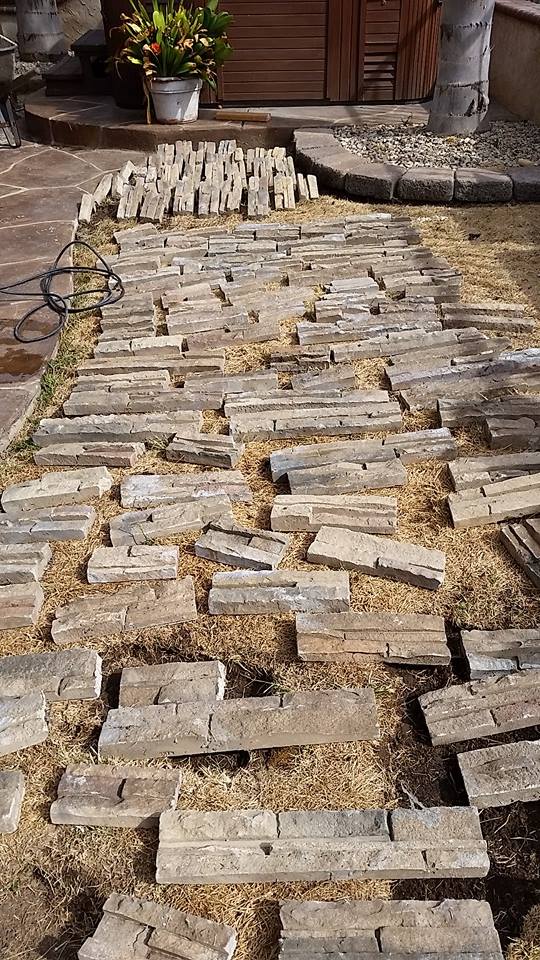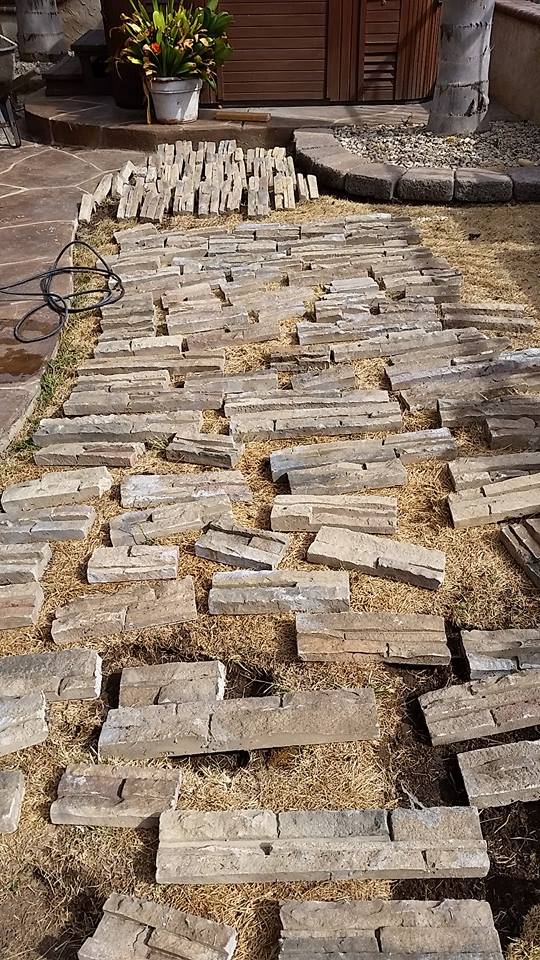 Step 8: Attach Chimney Cap
If you are burning wood you need a cap, this traps embers from the hearth.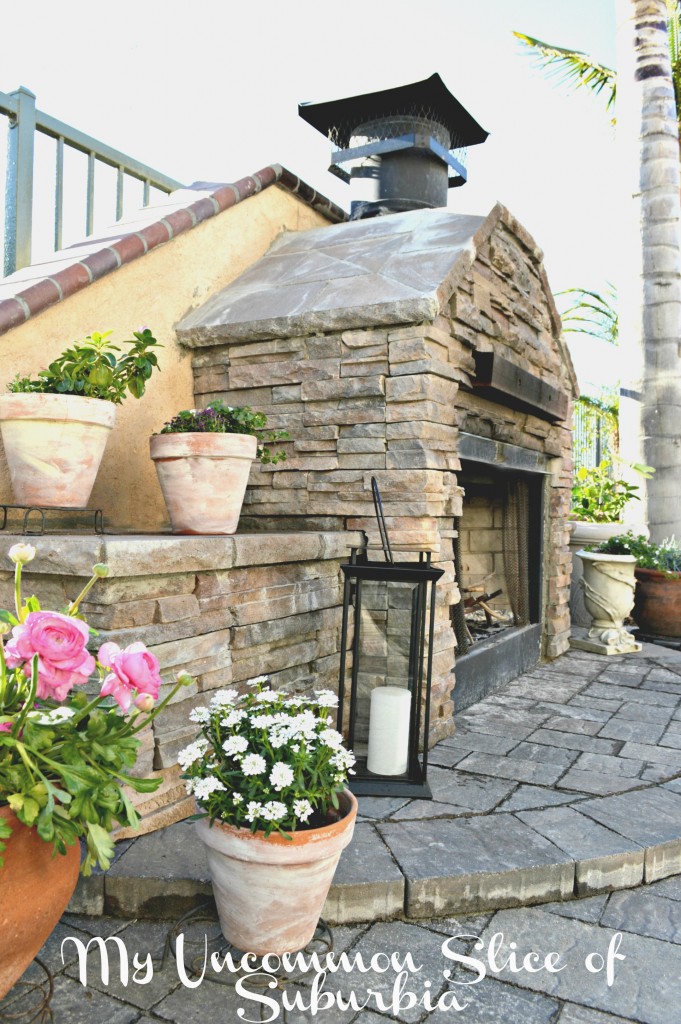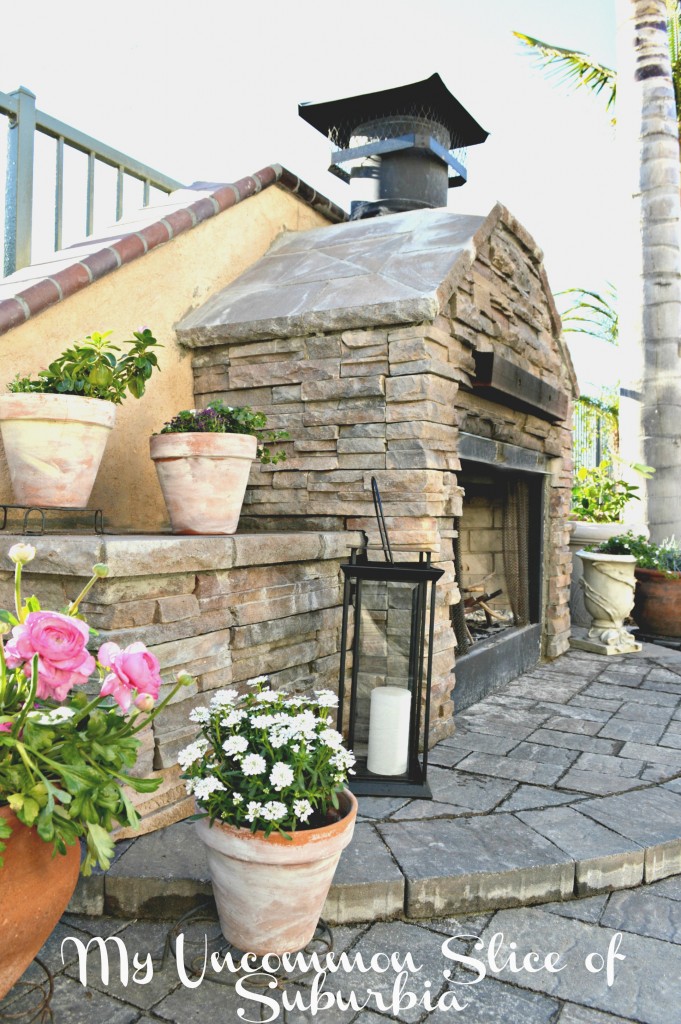 So, I'm not going to lie, the fireplace has been done for a few months, however, being in a drought and no rain in site, everything died. We tore all the grass out and waited patiently…..for some pavers to come up on craigslist! Another score and a HUGE thank you to my hubby and FIL for loading up each and every paver for 4 days straight! (this is only about half of them)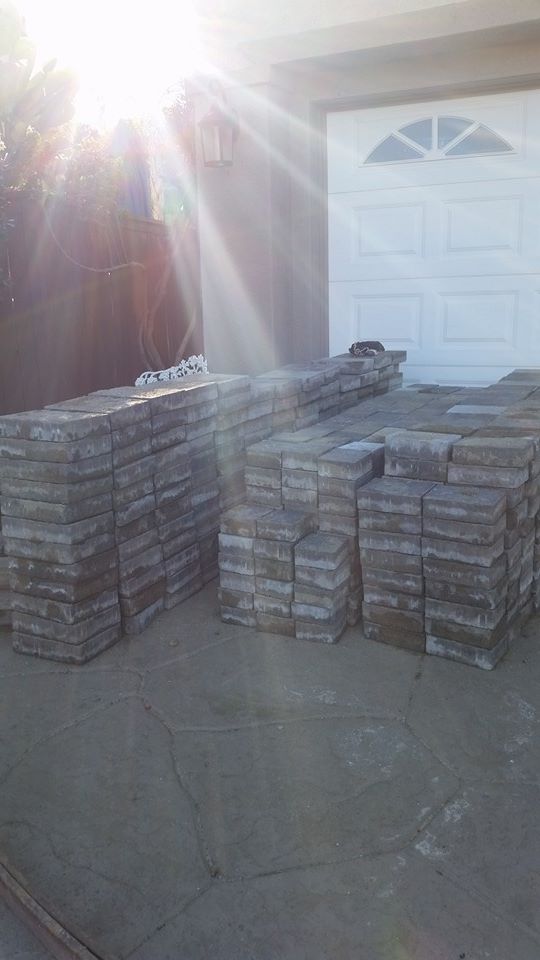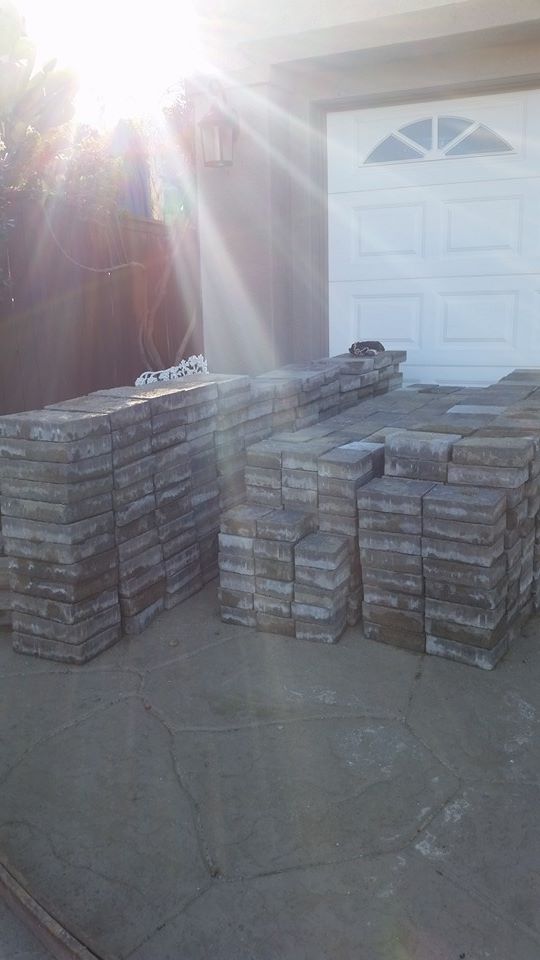 Everything which used to be grass was covered with pavers. We left two planters on each side of the fireplace which we will eventually fill with gravel and drought tolerant plants.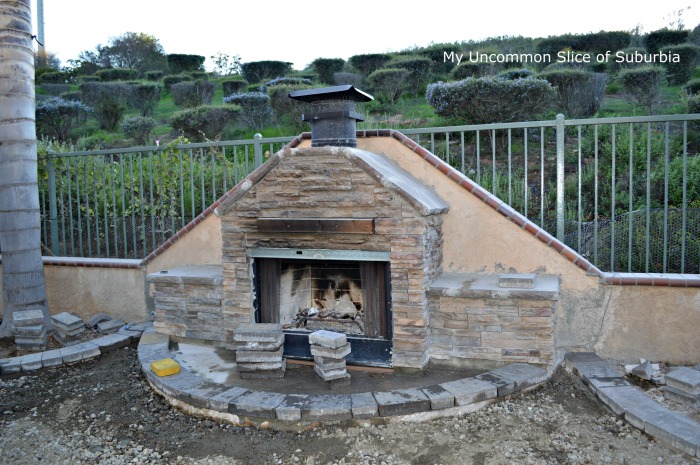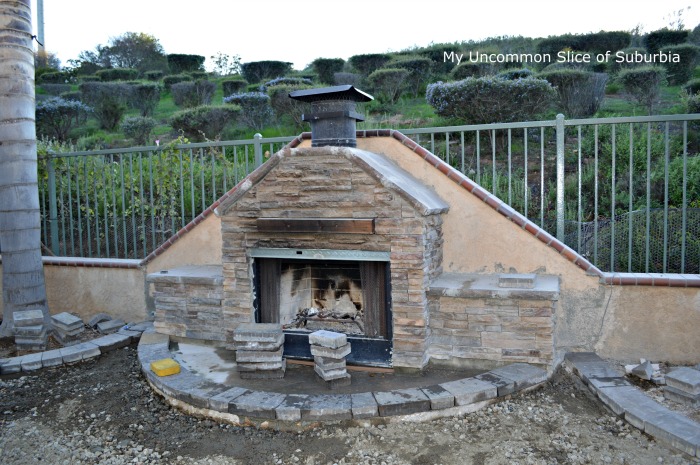 Cant wait to show you the whole space but for now we are pretty smitten with how everything is turning out.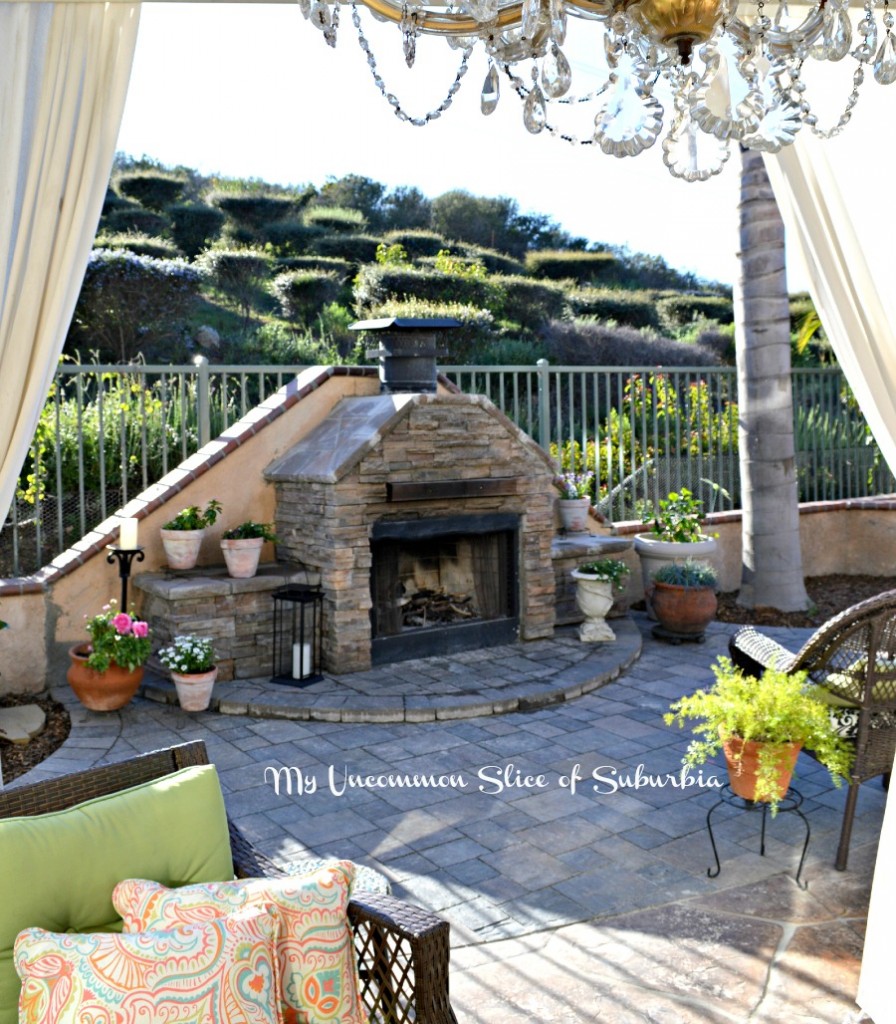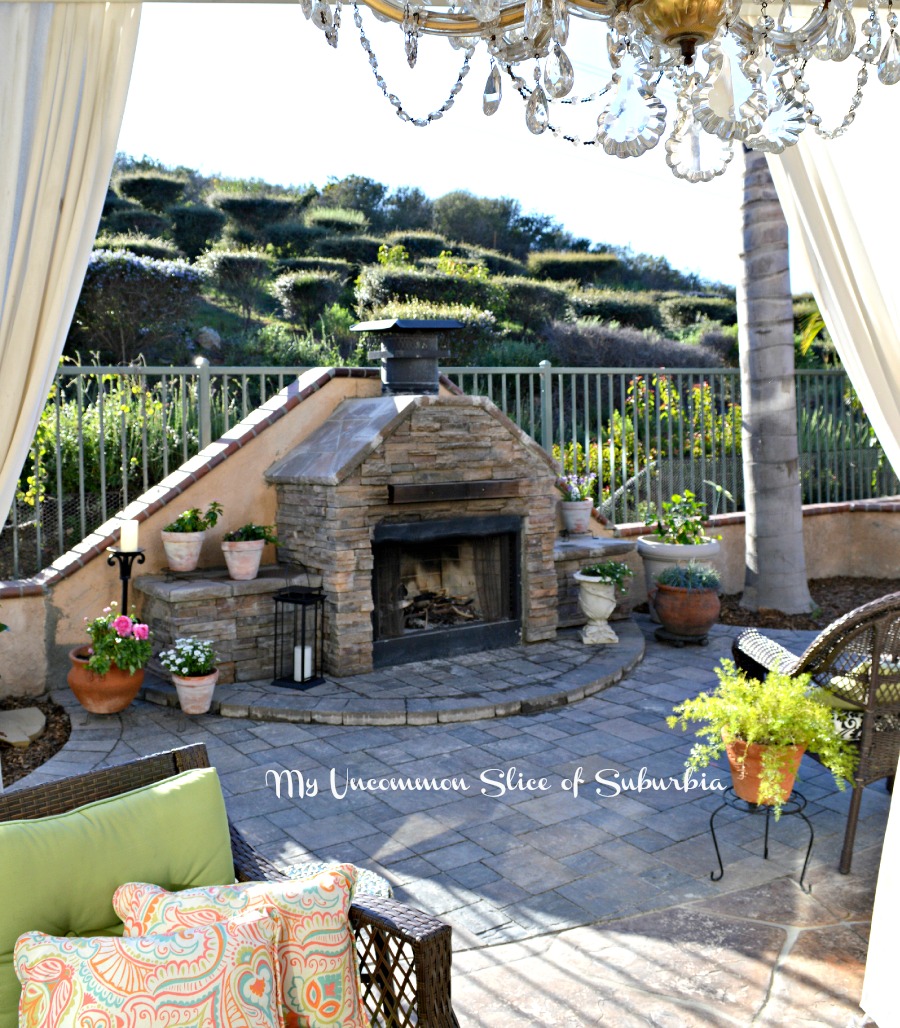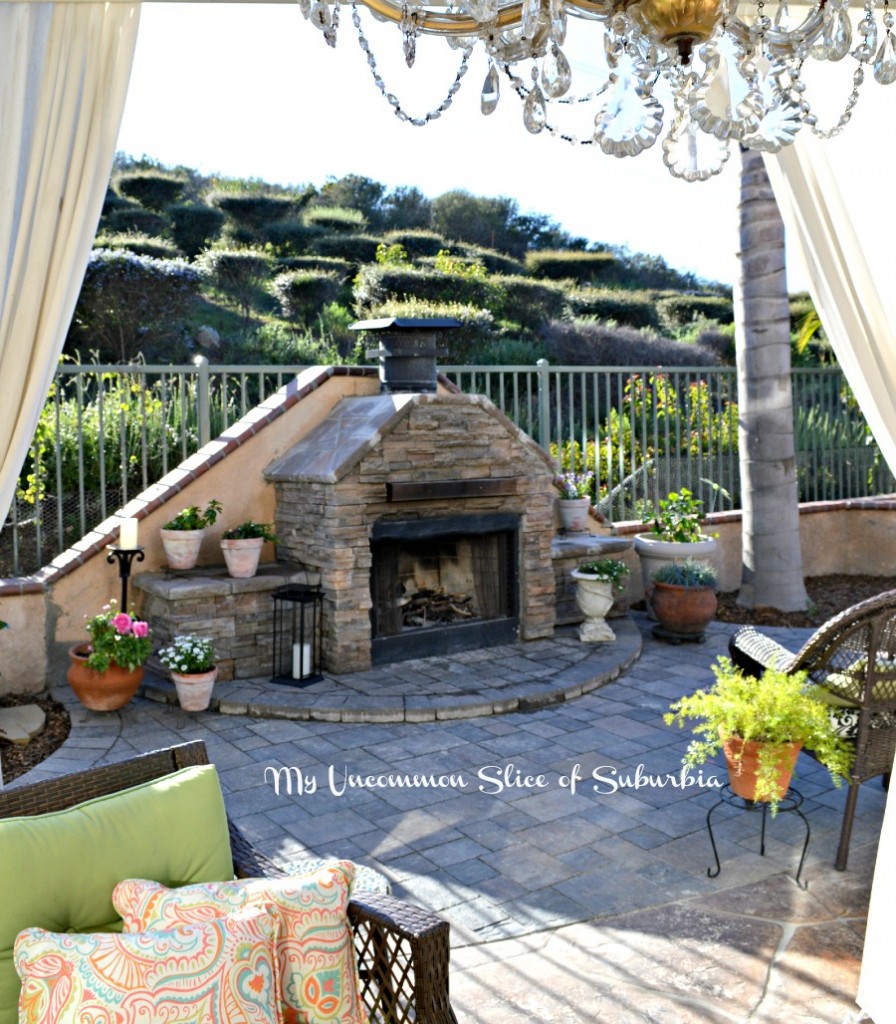 Thanks so much for stopping by today!
Linking up here: