Inspiring Kitchen Remodel
Don't you just love a great  kitchen remodel?  I think it is one of my favorite things in addition to the friendships that are made through the crazy world of blogging.
About a year ago, Walking With Cake had e-mailed me regarding some paint colors. A year later, I received the sweetest e-mail showing me her fabulous new kitchen and thanking us for the inspiration. Their  kitchen has gone from blah to FABULOUS using the existing cabinets, you have to take a look!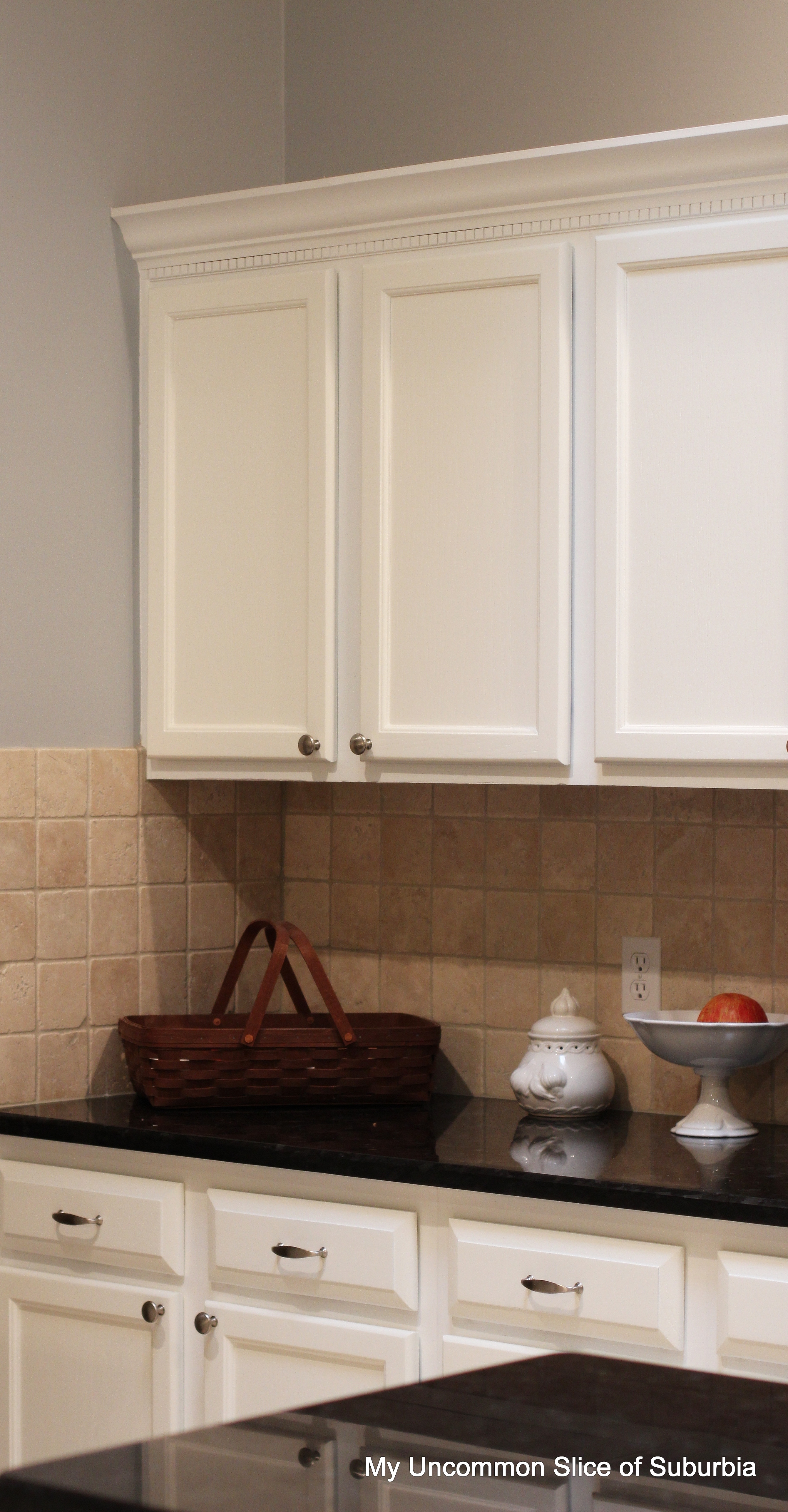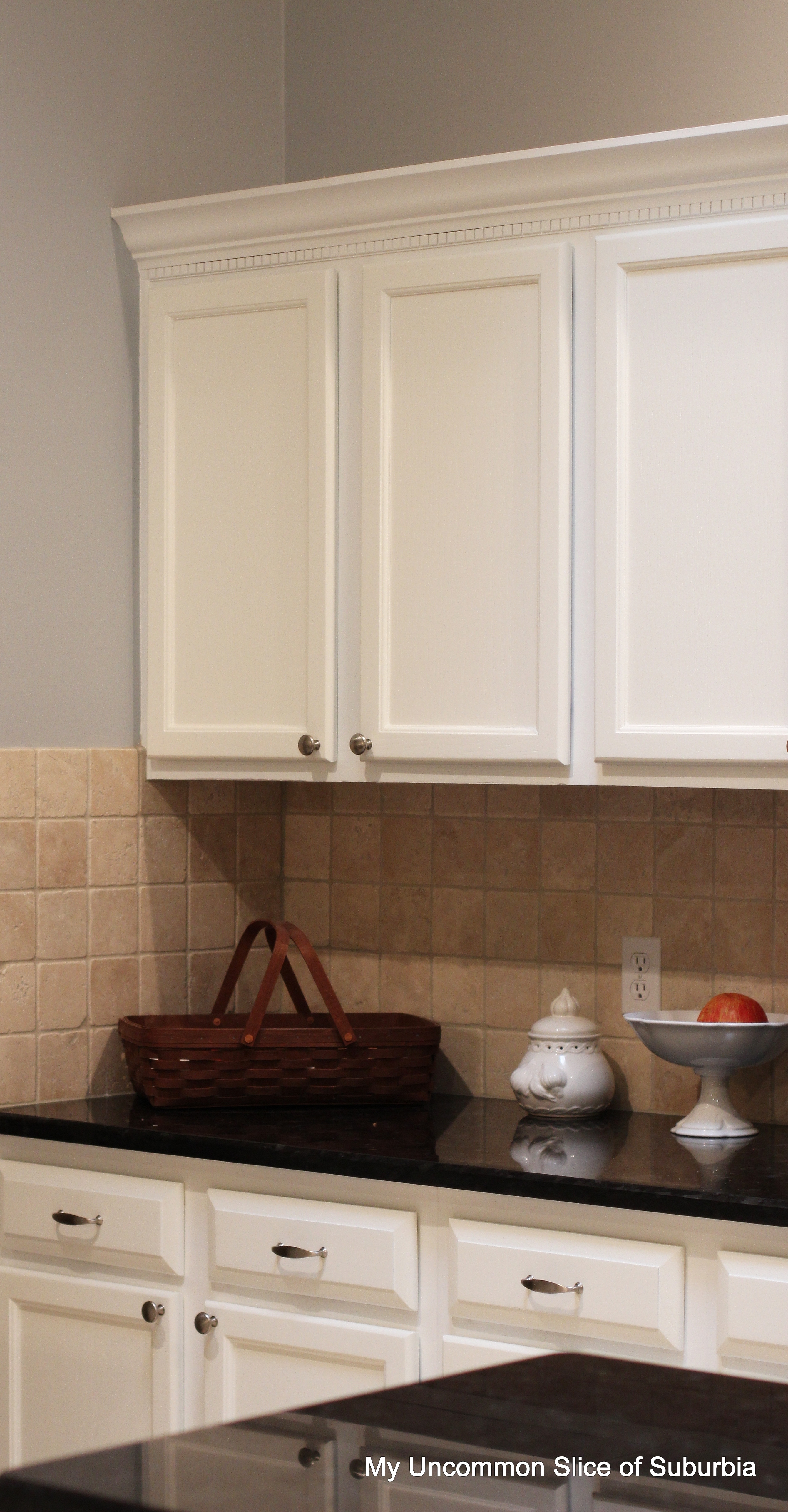 Ready for the before?
After
Before
After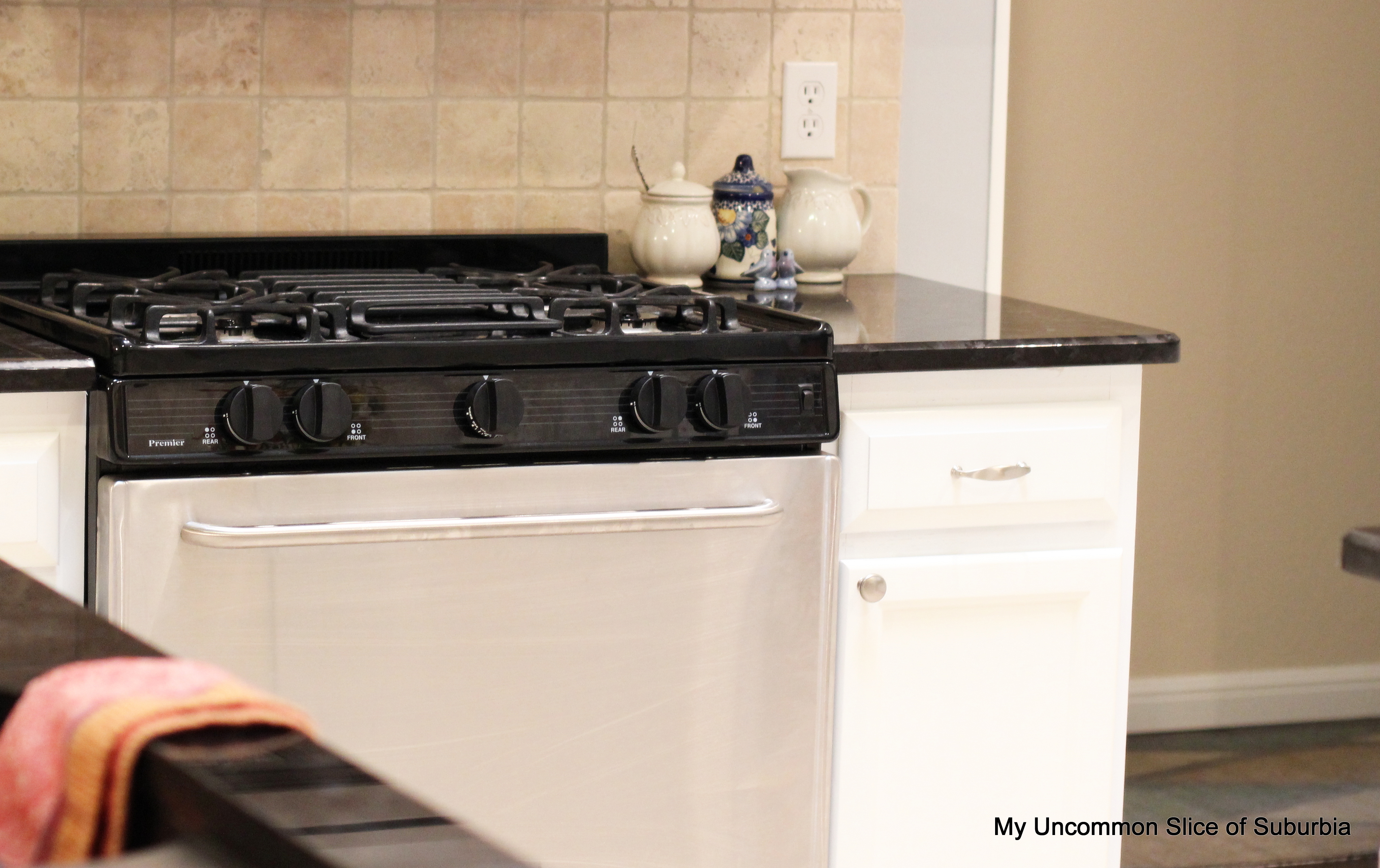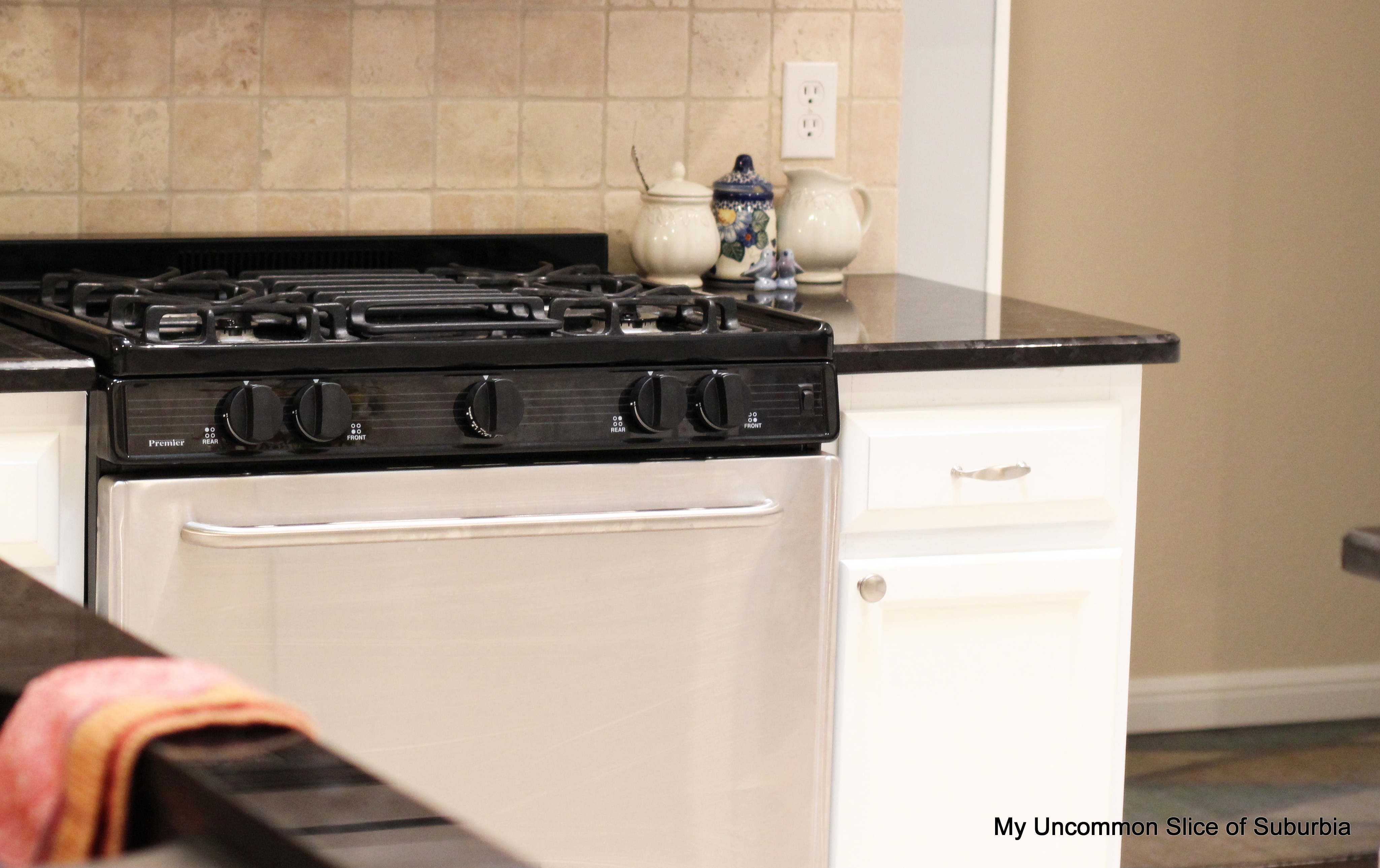 Step 1 of the renovation was to have new counter tops installed. They used Antique Brown granite  and  installed a new stainless sink and new kitchen faucet.
Next up was the back splash, they went with a beautiful  tumbled marble tile, color is Botticino .
Next step, the flooring! They switched it out to Antique Bari Travertine. Oh do I remember how messy this was!
Here comes the fun stuff adding new molding to the top of the cabinets which built them up a bit and PAINT!
They used Chelsea by the Sea on the walls and Sherwin Williams Summer White on the cabinets, which are the original 17-year-old cabinets sprayed with an acrylic cabinet paint.
It doesn't even look like the same kitchen.
Gorgeous job!  Stop by and say hello to Catherine, she has a few more details of the remodel for you today!  Looking forward to following your next project Catherine!
Wishing you a wonderful weekend friends!