How to add glass inserts into your cabinets
~Hi Friends~
Over the weekend my hubby installed the glass into our upper kitchen cabinets. This literally saved us hundreds of dollars by completing this simple task ourselves. The cabinet maker wanted to charge us close to $100 to PER CABINET for each glass insert. Having done this ourselves in our last kitchen remodel we asked for the cabinets to be delivered glass ready. You know how much it cost us to have 4 pieces of glass cut? $14.40, We saved about $400, CRAZY!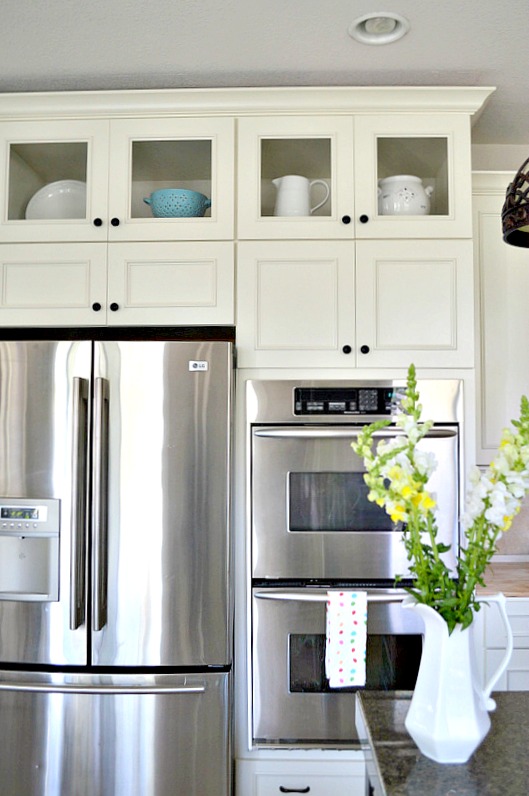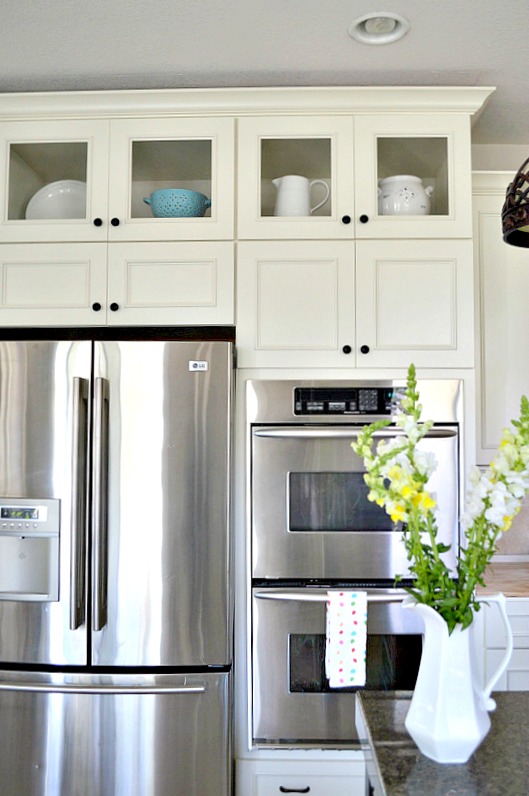 Directions
Take your door to a glass shop, and have the glass cut to fit the door.
Add a bead of silicone on the back of the cabinet door around the entire groove where the glass will lay.
Carefully insert the glass into frame, pressing glass firmly. Wipe excess silicone off of glass.
Add another bead of silicone ontop of the glass around the outer edges and smear with finger and wipe off excess.
Allow to dry and hang your door back up.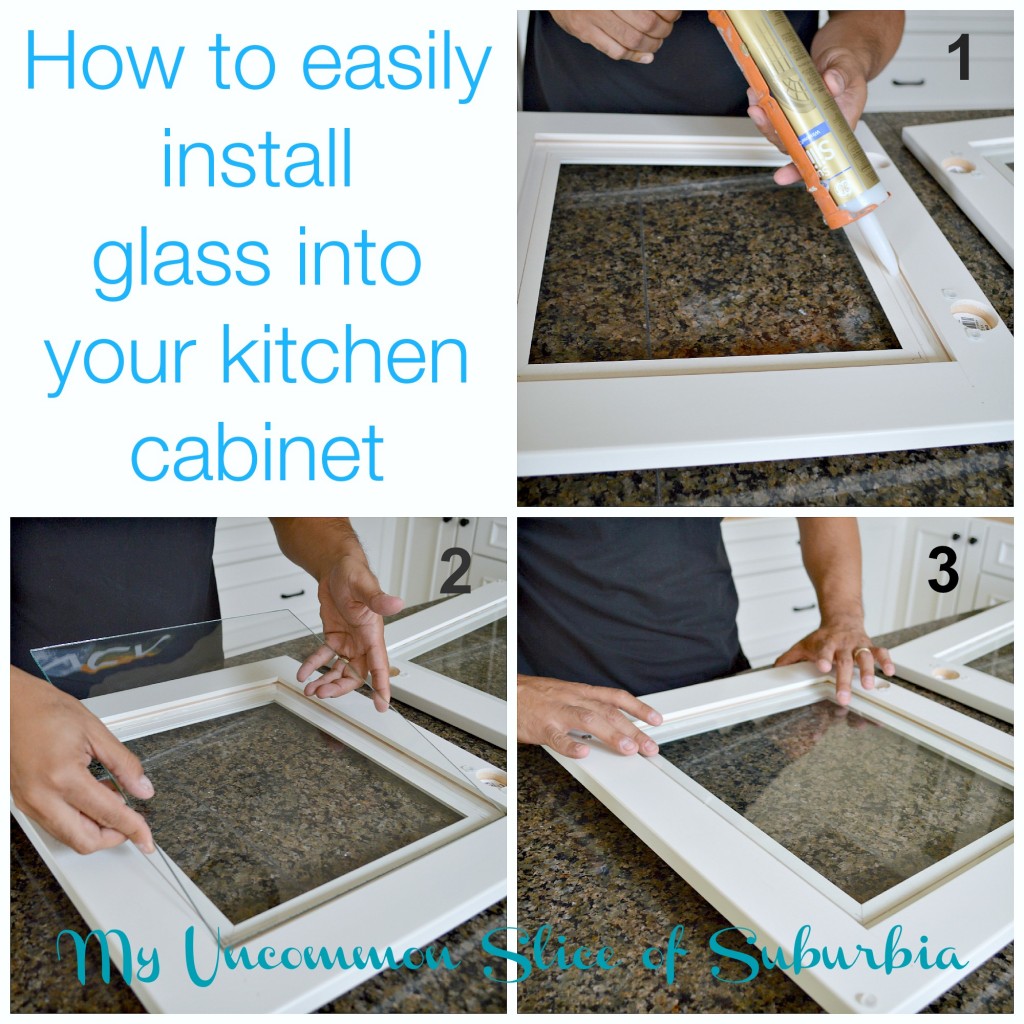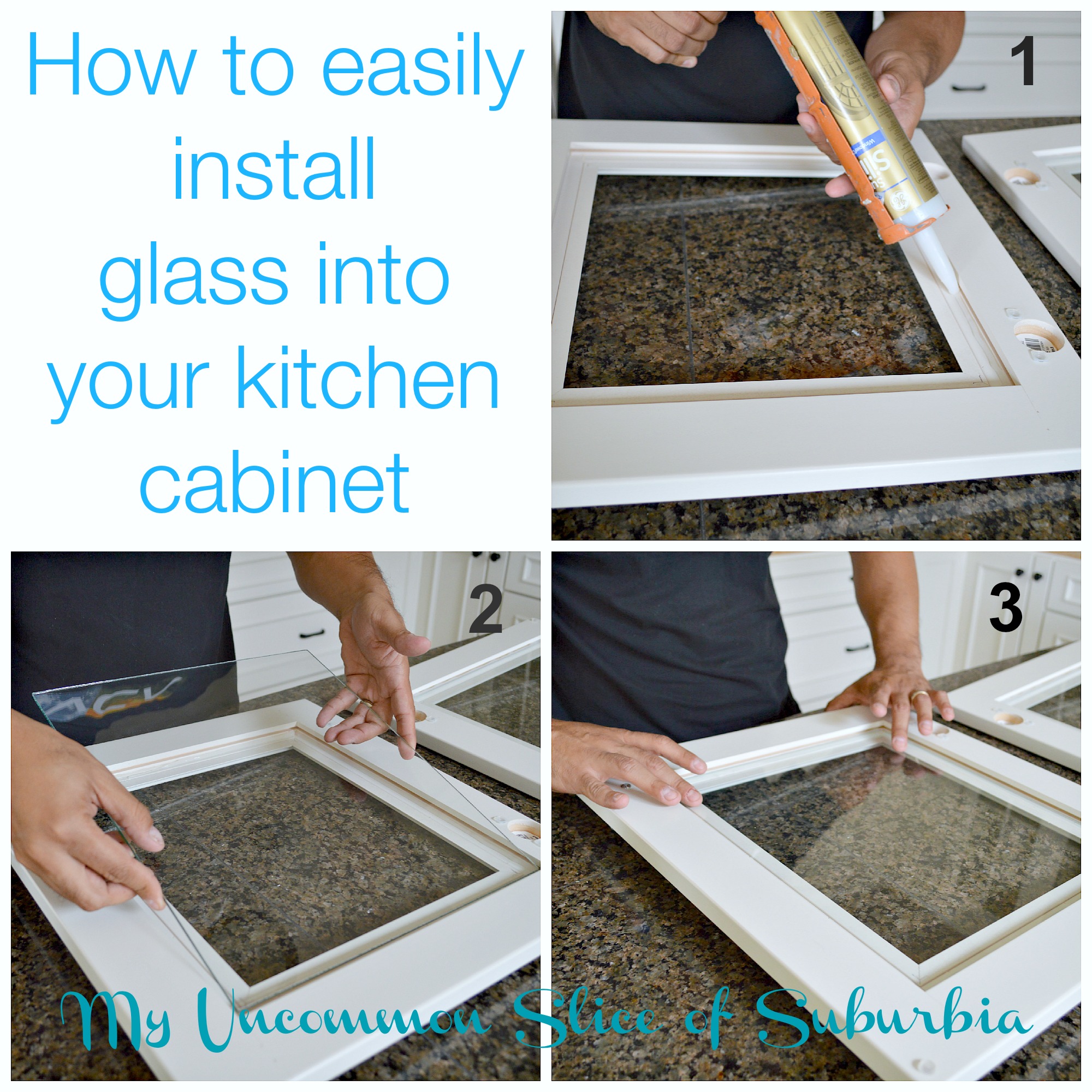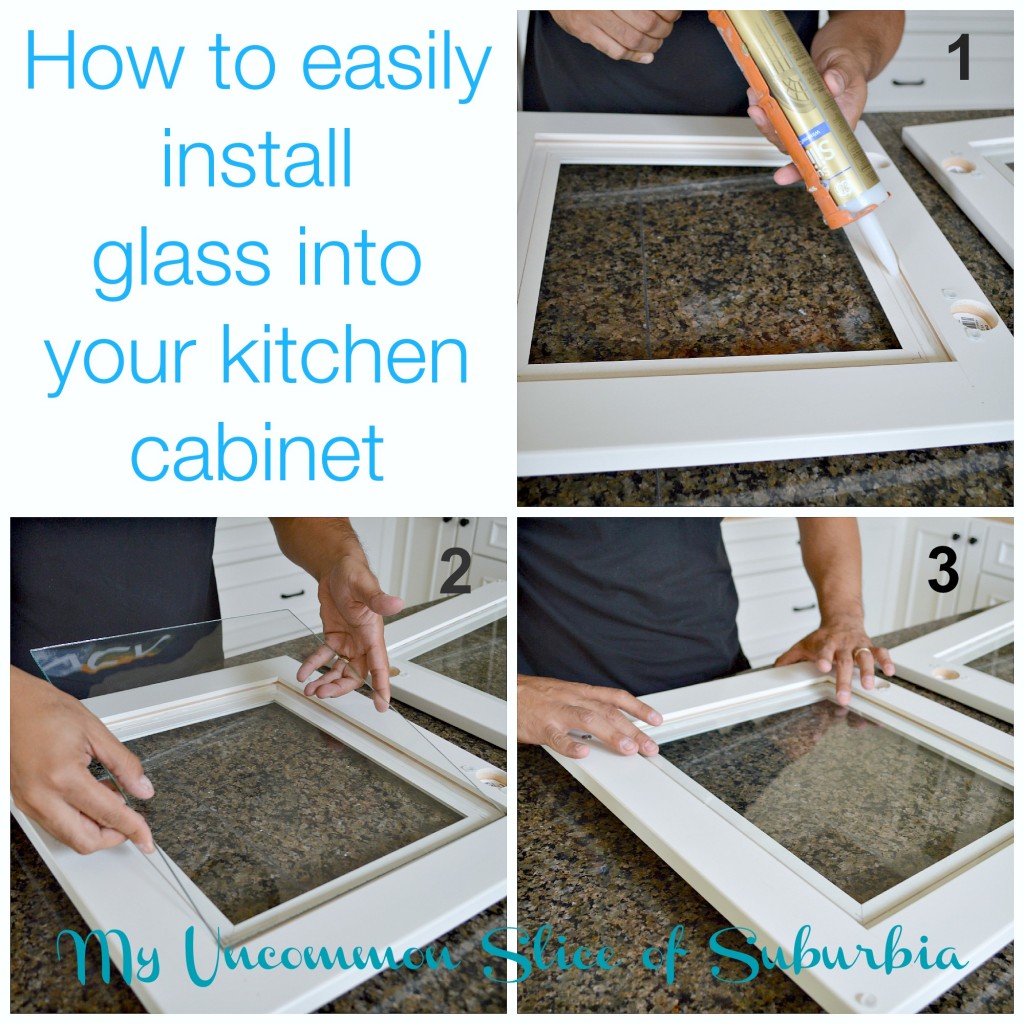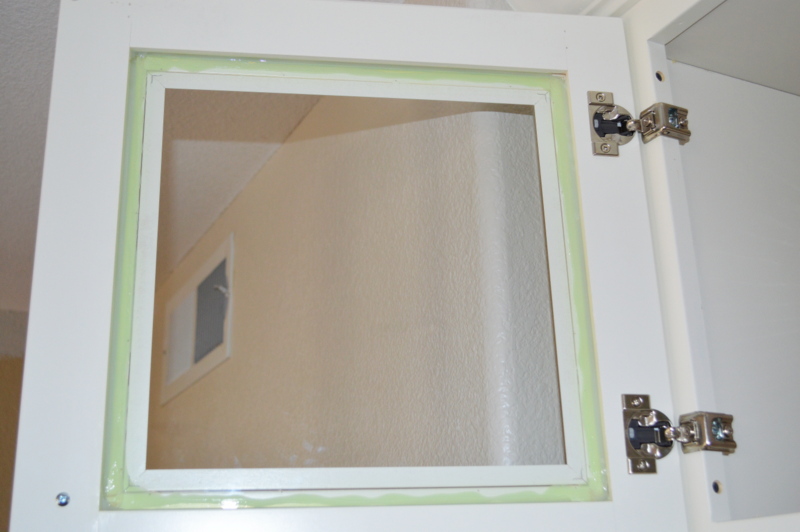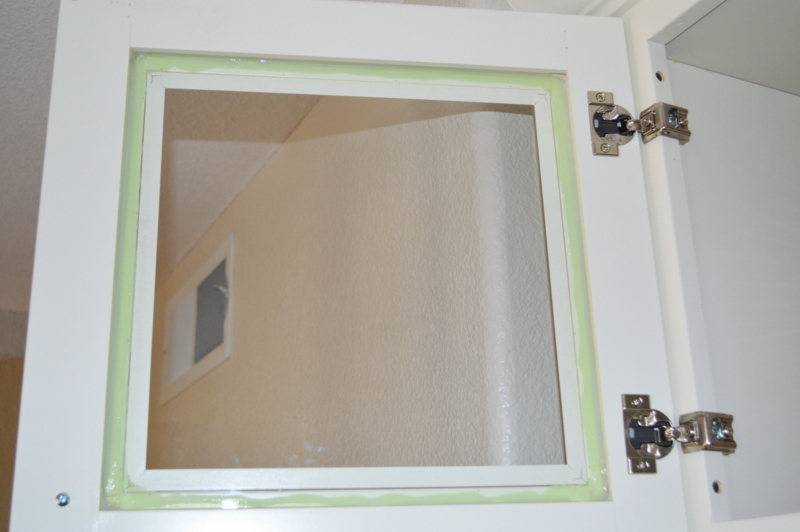 ****If you are adding glass to a larger cabinet I would suggest securing the glass with clips placed 12 inches apart.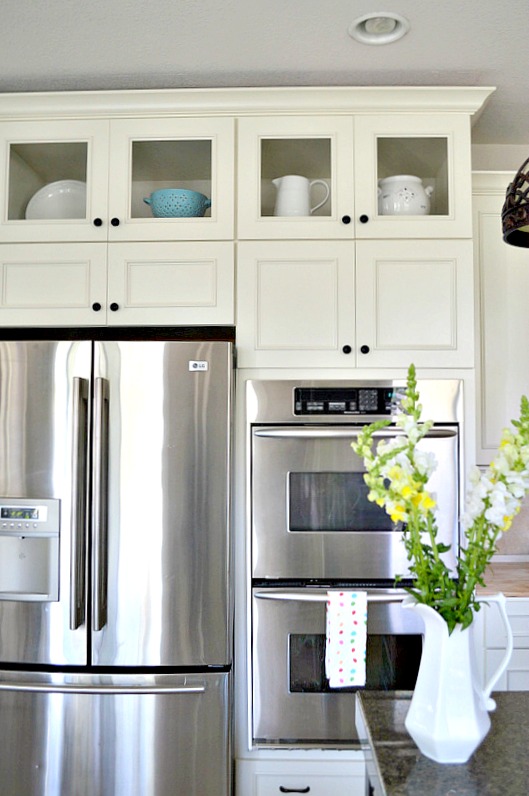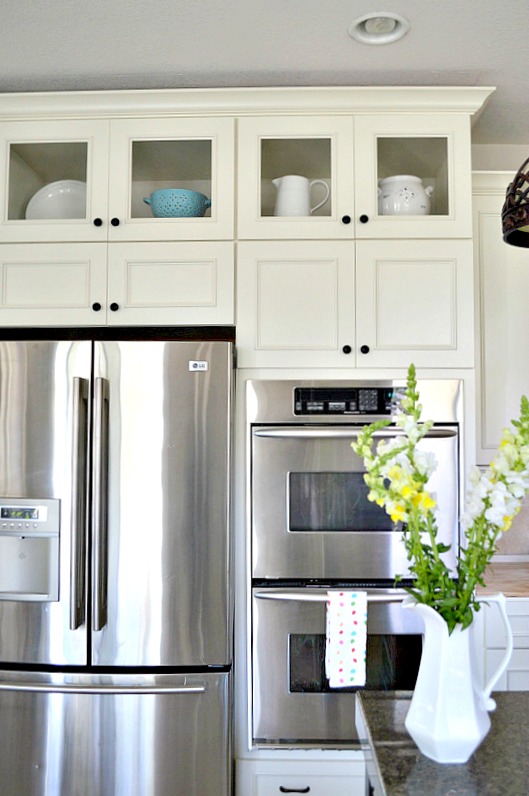 With these easy step-by-step instructions, anyone can quickly and inexpensively add glass inserts. If you would like to see how we added glass to our original kitchen and cut out the panels you can find that post here.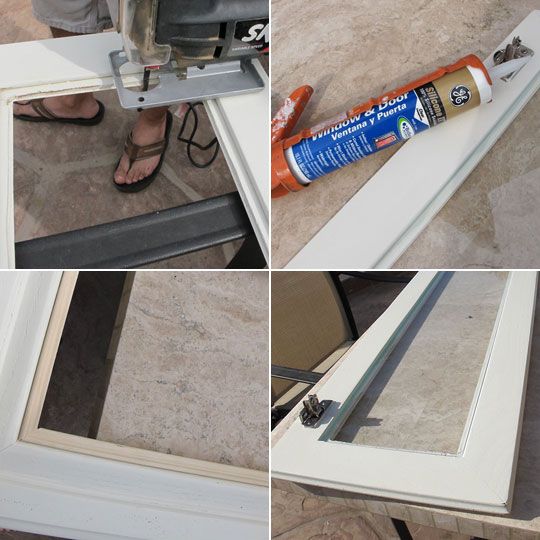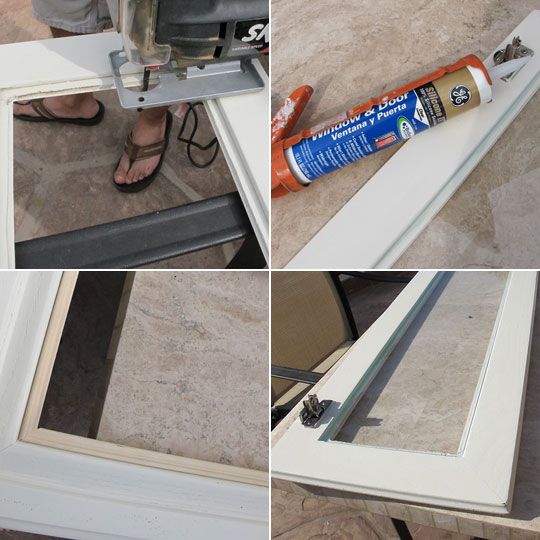 Meanwhile our quartzite is being fabricated right now and we should have it installed next week. I can't begin to tell you how excited I am!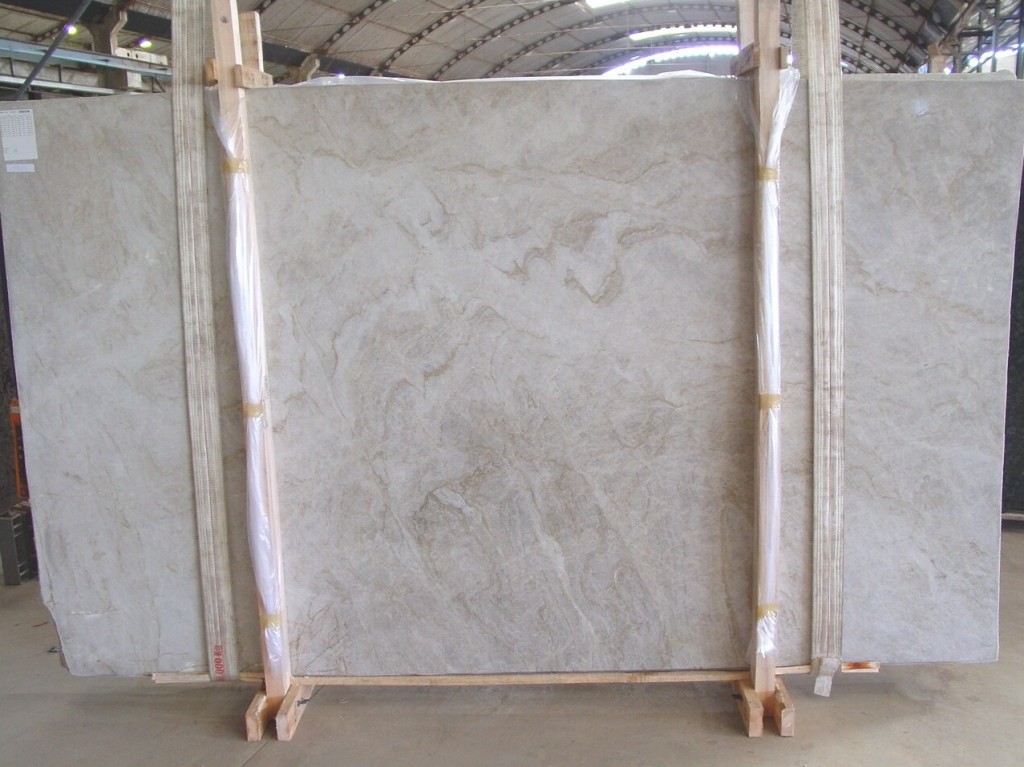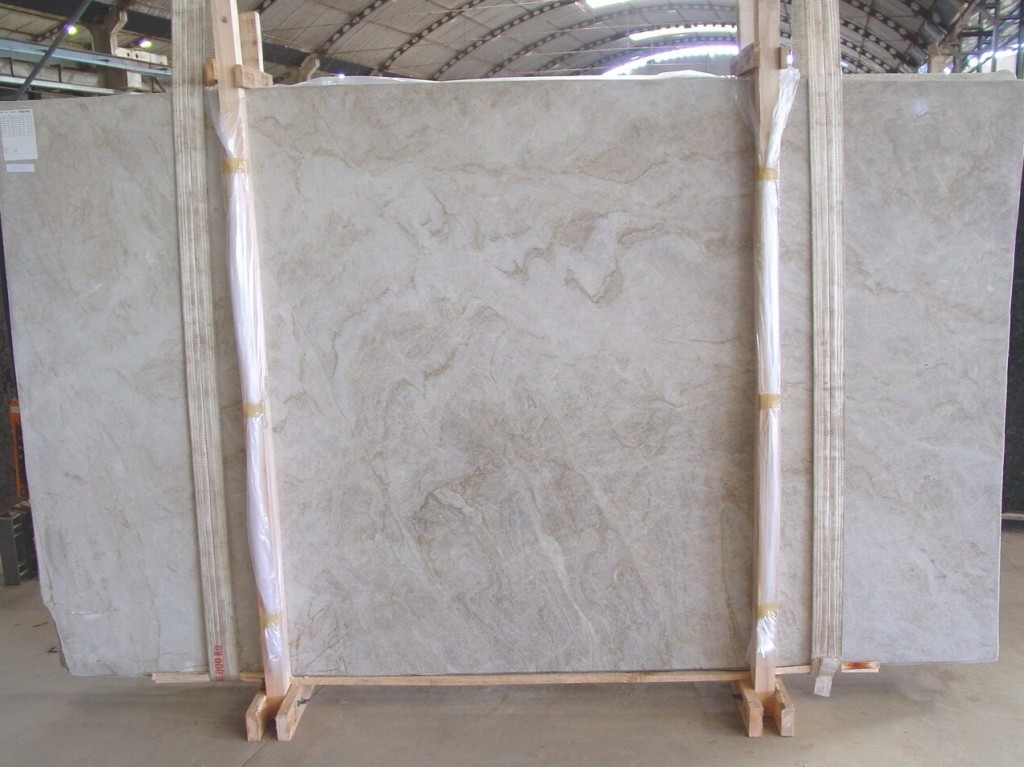 ~Thanks so much for stopping in today~