One of my favorite things about fall is cooking soups and this french onion soup recipe will not disappoint, I promise.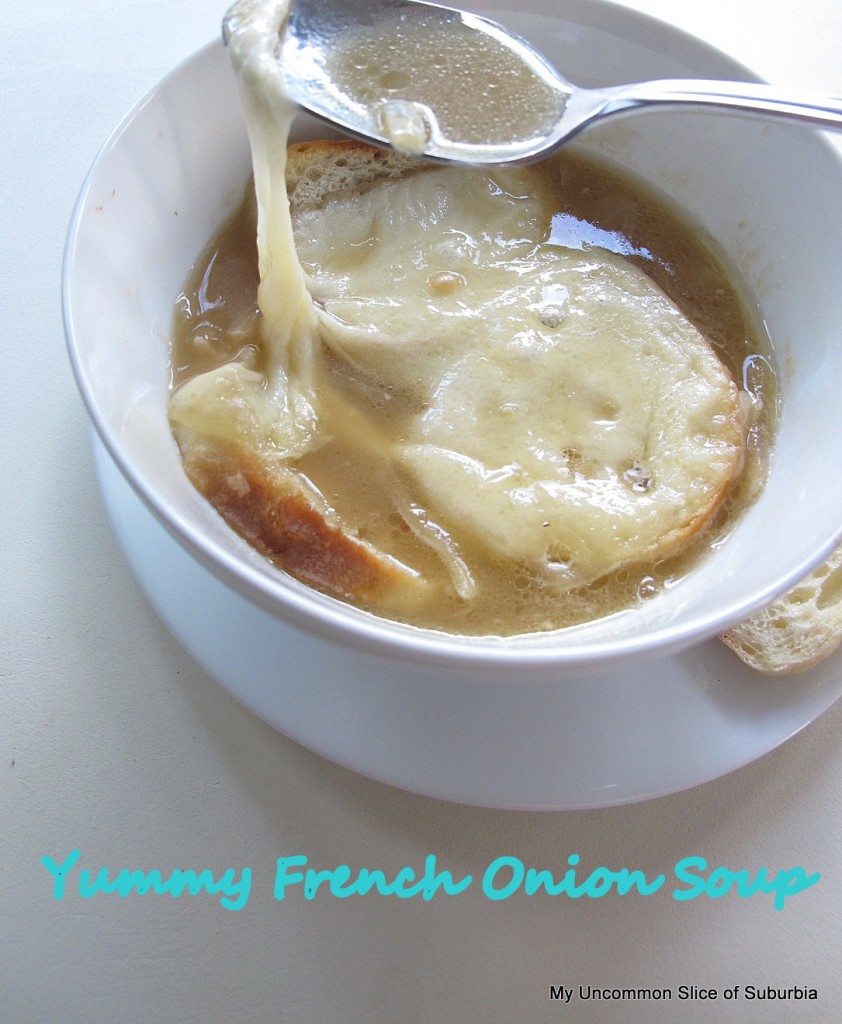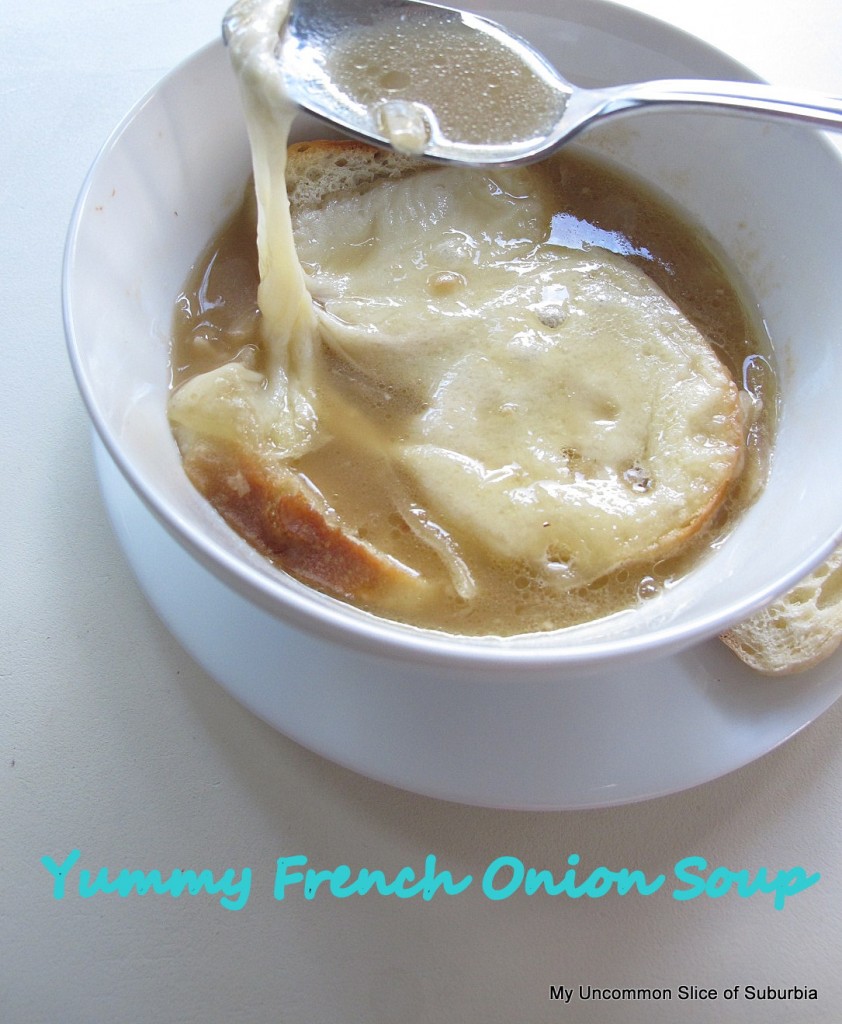 1/2 cup butter
2 lb yellow onions
1 clove garlic
3 tbsp flour
1 cup dry white wine
4 cups beef or chicken broth (if you are vegetarian you could use vegetable broth)
1 tsp Susie Q's SMV Style Seasoning
French Bread Slices
 1 tbsp brandy
Swiss Cheese and Parmesan cheese, grated
If you don't have Susie Q seasoning it is a combo of garlic, salt, and cracked black pepper with a dash of parsley, very simple to make.
Directions:
Melt butter in a large stockpot.  Add onions and garlic and simmer, it usually takes about 40 minutes until they are well caramelized. Stir in flour and cook for 3 minutes.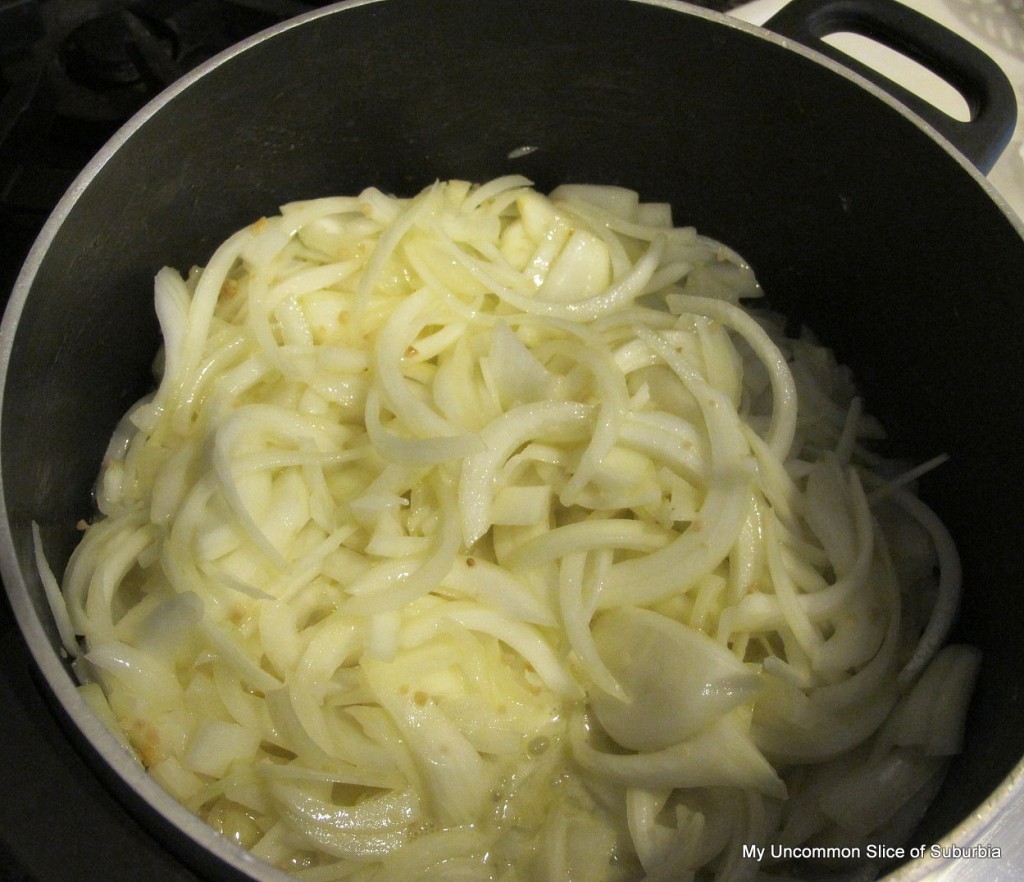 Add wine and simmer for additional 3 minutes.  Add beef/chicken or vegetable broth & Susie Q's seasoning, cover, and simmer for 45 minutes.
Stir in brandy when done (trust me the brandy is important)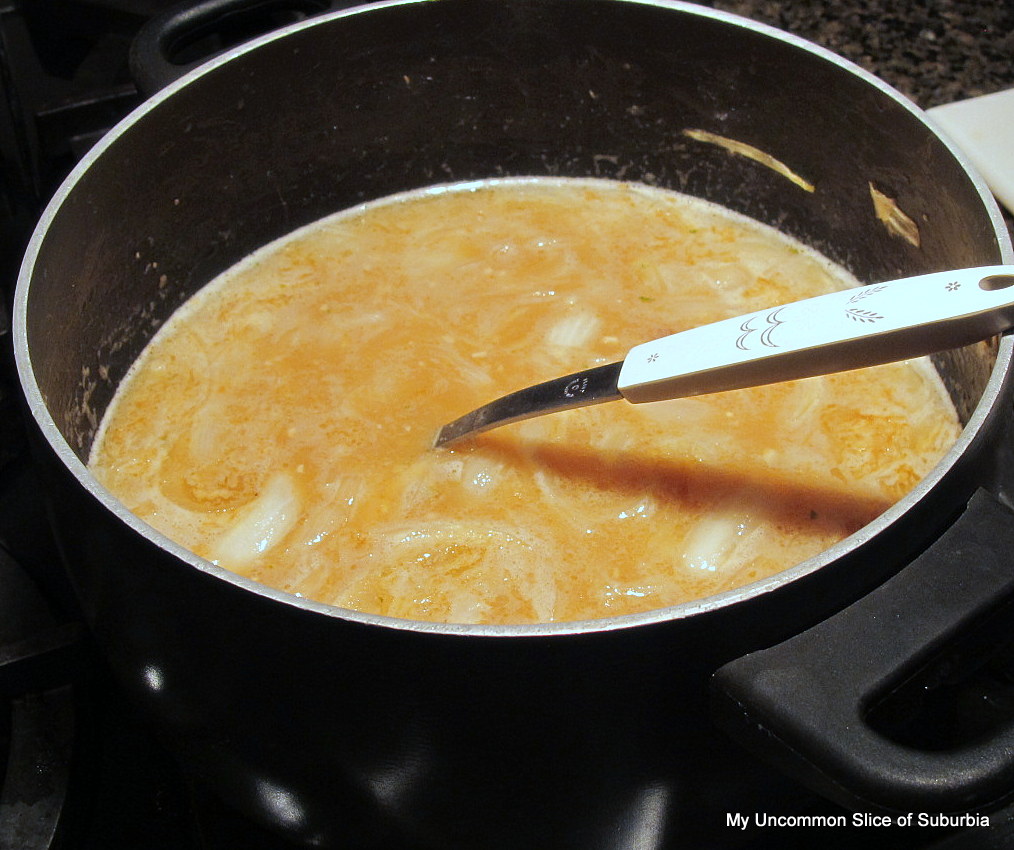 Ladle soup in wide bowls and top with a slice of french bread that is lightly toasted. Add a slice of Swiss cheese and a sprinkle of Parmesan. Place soup bowls under broiler and cook until the top is golden brown and the cheese is melted and bubbly.
DIG IN and ENJOY