One of my favorite things about fall is cooking soups. I actually believed I had one of the best French Onion soup recipes until I had dinner at my friends house and boy did he show me up!  It came from the Suzy Q website and I have taken it, made a few adjustments and made it my own.
Yummy French Onion soup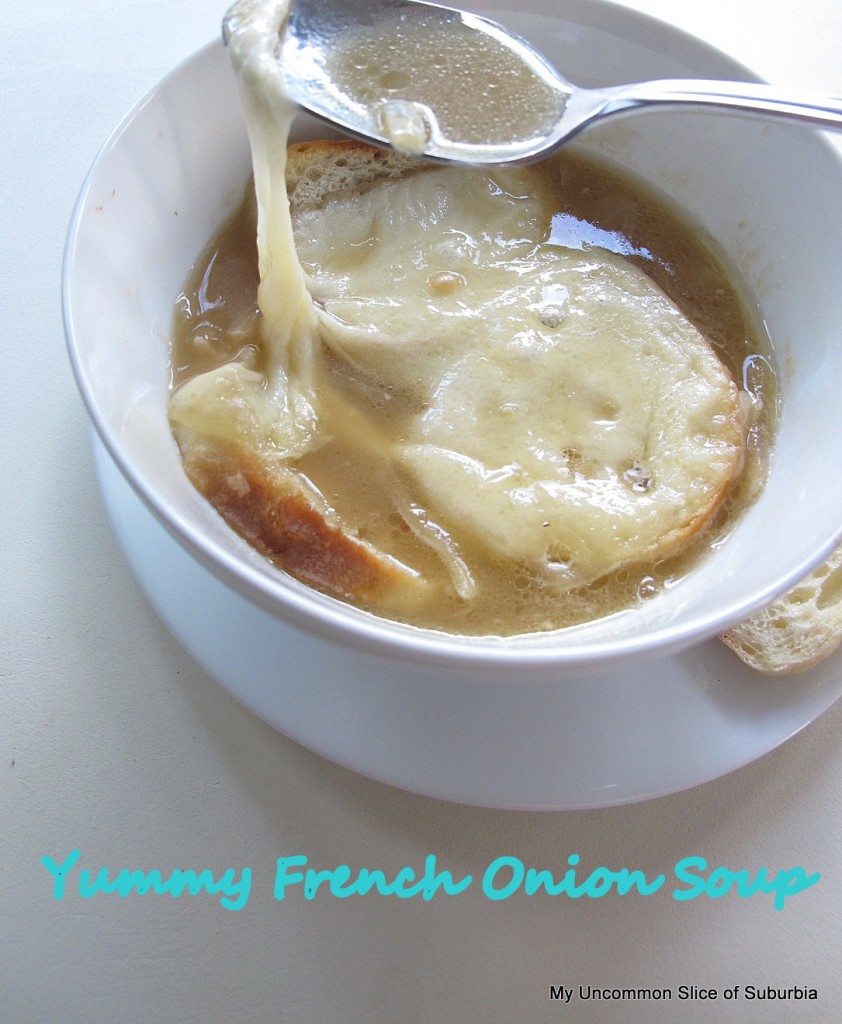 1/2 cup butter
2 lb yellow onions
1 clove garlic
3 tbsp flour
1 cup dry white wine
4 cups beef or chicken broth (if you are vegetarian you could use vegetable broth)
1 tsp Susie Q's SMV Style Seasoning
French Bread Slices
 1 tbsp brandy
Swiss Cheese and Parmesan cheese, grated
If you don't have Susie Q seasoning it is a combo of garlic, salt and cracked black pepper with a dash of parsley, very simple to make.
Directions:
Melt butter in large stock pot.  Add onions and garlic and simmer, it usually takes about 40 minutes until they are well caramelized. Stir in flour and cook for 3 minutes.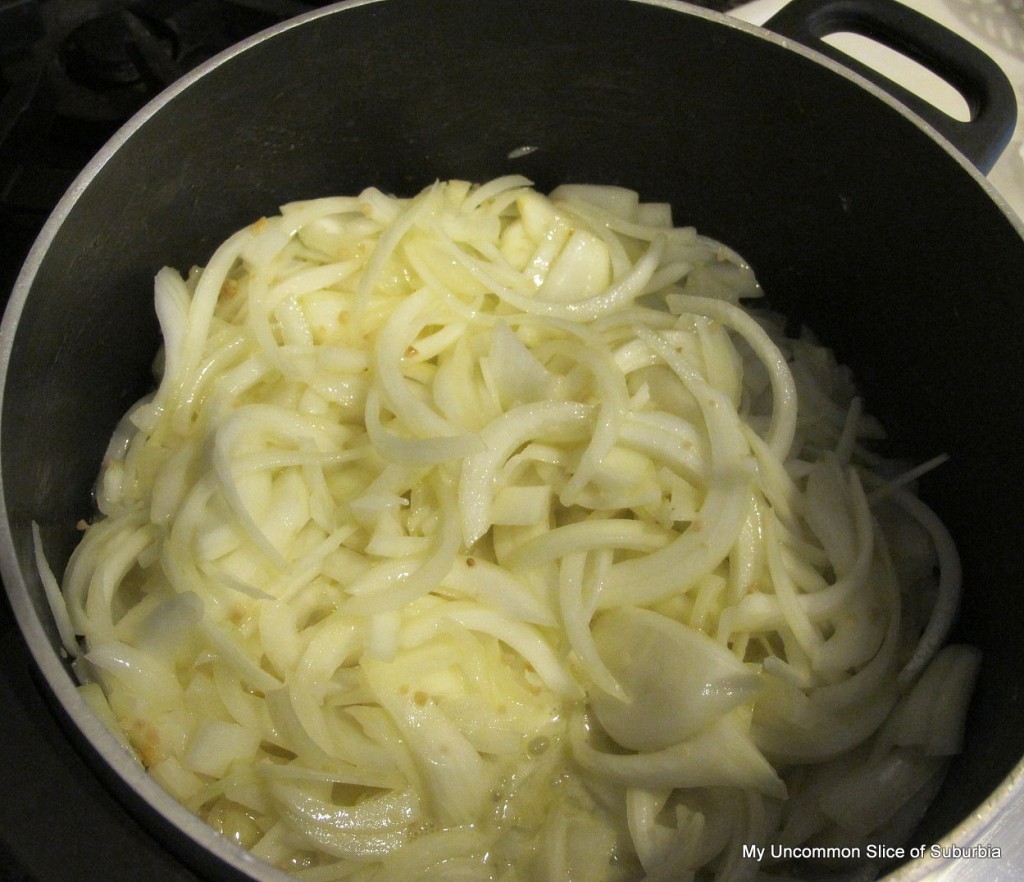 Add wine and simmer for additional 3 minutes.  Add beef/chicken or vegetable broth & Susie Q's seasoning, cover and simmer for 45 minutes.
Stir in brandy when done (trust me the brandy is important)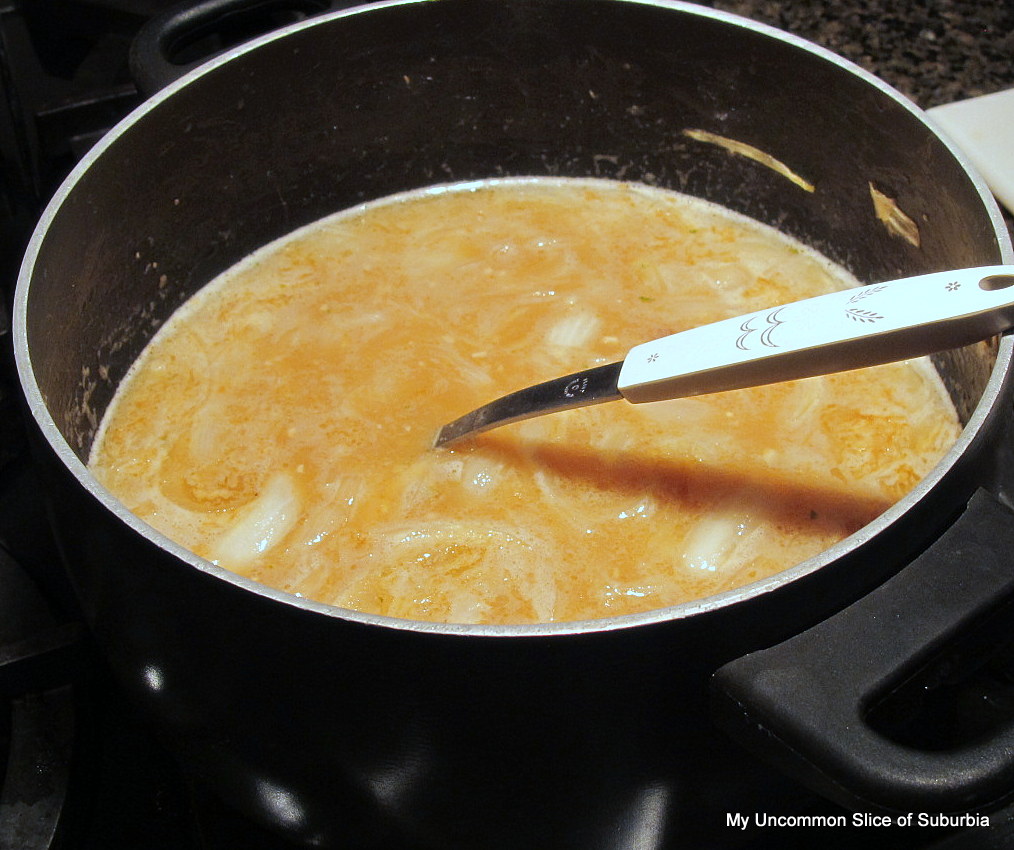 Ladle soup in wide bowls and top with a slice of french bread that is slightly toasted. Add a slice of Swiss cheese and a sprinkle of Parmesan. Place soup bowls under broiler and cook until the top is golden brown and the cheese is melted and bubbly.
DIG IN and ENJOY
 Thanks Clark for sharing your secret!