Lemon Glazed Biscuit Donuts
These easy Lemon Glazed Donuts fry up fluffy and light with the perfect tangy and sweet lemon glaze. If you love lemon, you are going to love these!  They are so simple to make using canned biscuits!! If you're looking for a quick and easy way to make donuts, this is the recipe!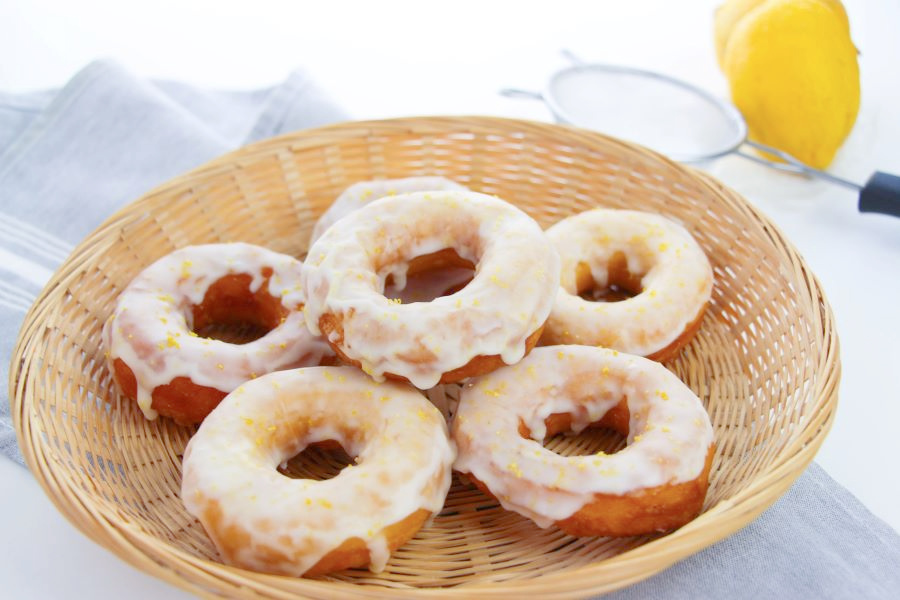 I love anything lemon, lemon bars, lemon loaf, lemon frosting, and of course lemon donuts with extra lemon glaze!  They are the perfect Spring treat.
We have neighbors with lemon trees so I'm free to pick anytime I want, so I decided it was time to bake up a little sweet treat for the kids or shall I say, teens.
How To Make Donuts With Biscuits 
This was my first time making donuts out of canned biscuits and they are just as good as any other baked donut. 
Prep
 Separate the biscuits and place them to the side.
Cut the hole
If you don't have a donut pan no worries. You can use a circle cookie cutter or a small shot glass to create the donut holes. The donut holes help the center of the donuts cook thoroughly. 
Fry
 Heat the oil in a large pan on medium heat (350 degrees)  You want the donuts to be golden brown on both sides and cooked all the way through. 
Cool
Set each fried donut on the cooling rack to allow excess oil to drip off. After about 30 minutes you can glaze your donuts.
Storage
You can store these in an airtight container for 2-3 days at room temperature. You could freeze them up to 3 months but something tells me they won't last.  I would individually wrap each donut in saran wrap and place them together in a freezer Ziploc bag or airtight container.
If you are against frying, you can absolutely bake them.
Heat your oven to 350°F.  Once you have cut the hole in the middle, dip all sides of the biscuits and centers into 1/4 cup melted butter. Shake off excess butter and place on an ungreased large cookie sheet.
Bake approx 15 minutes or until golden brown, let cool, and then add your glaze.
Supplies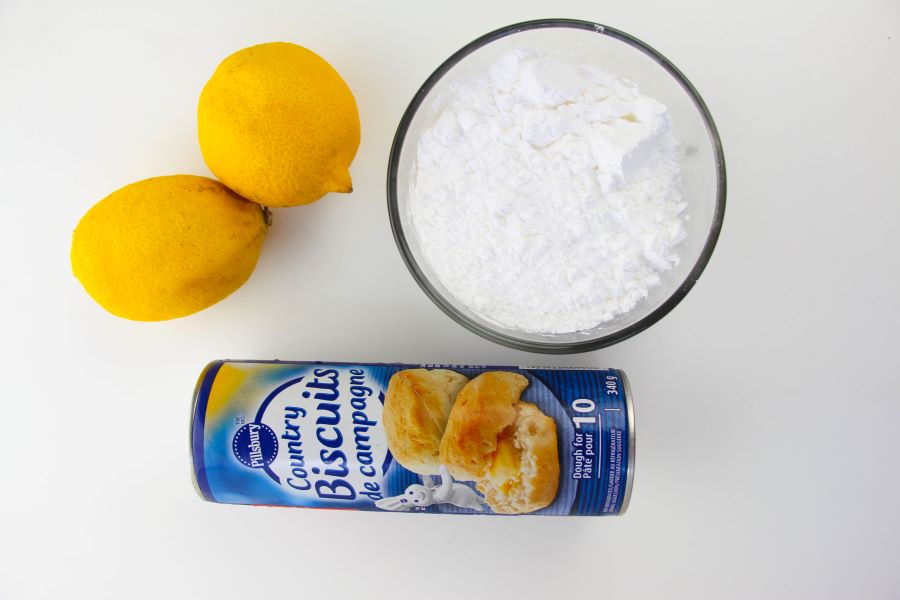 Directions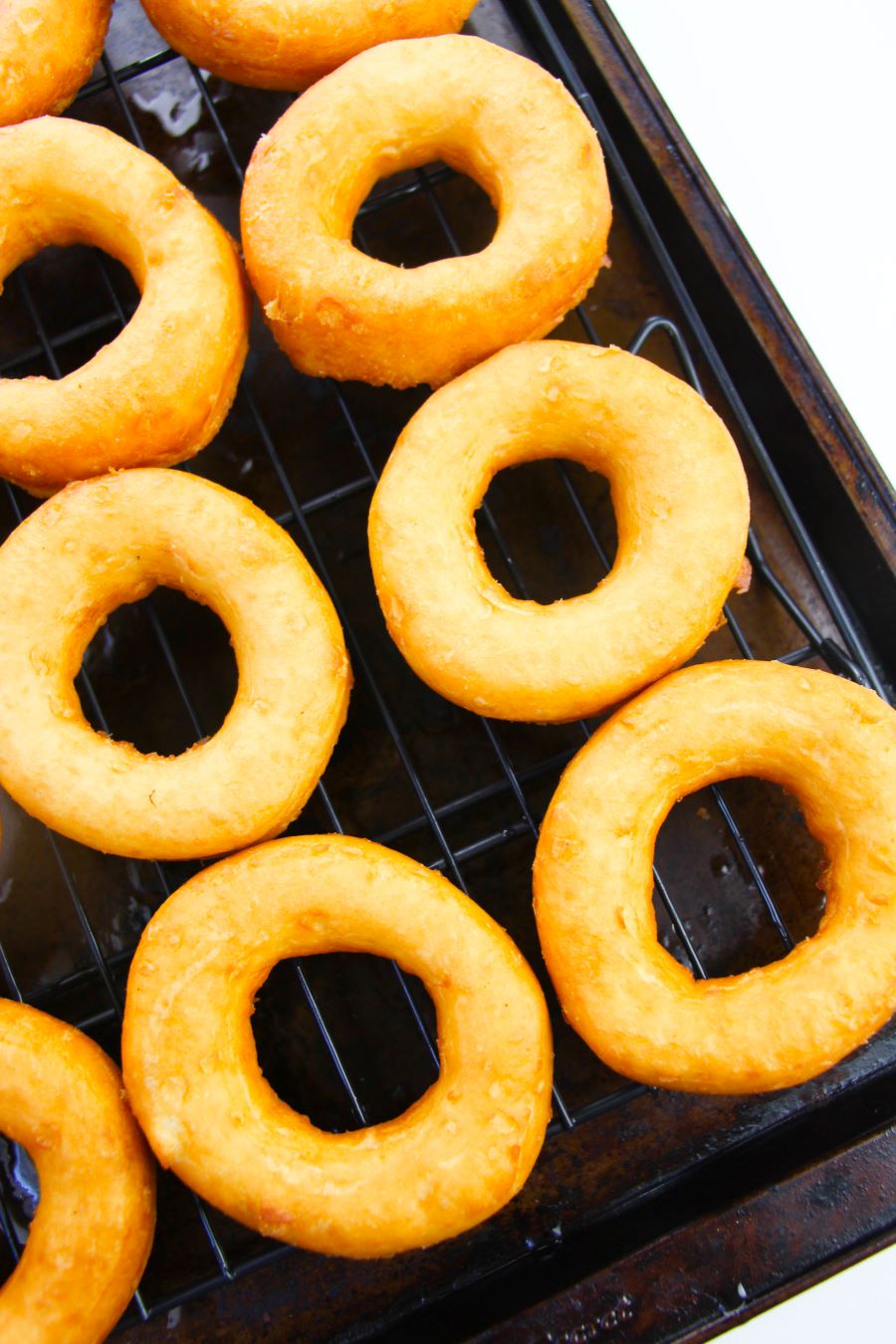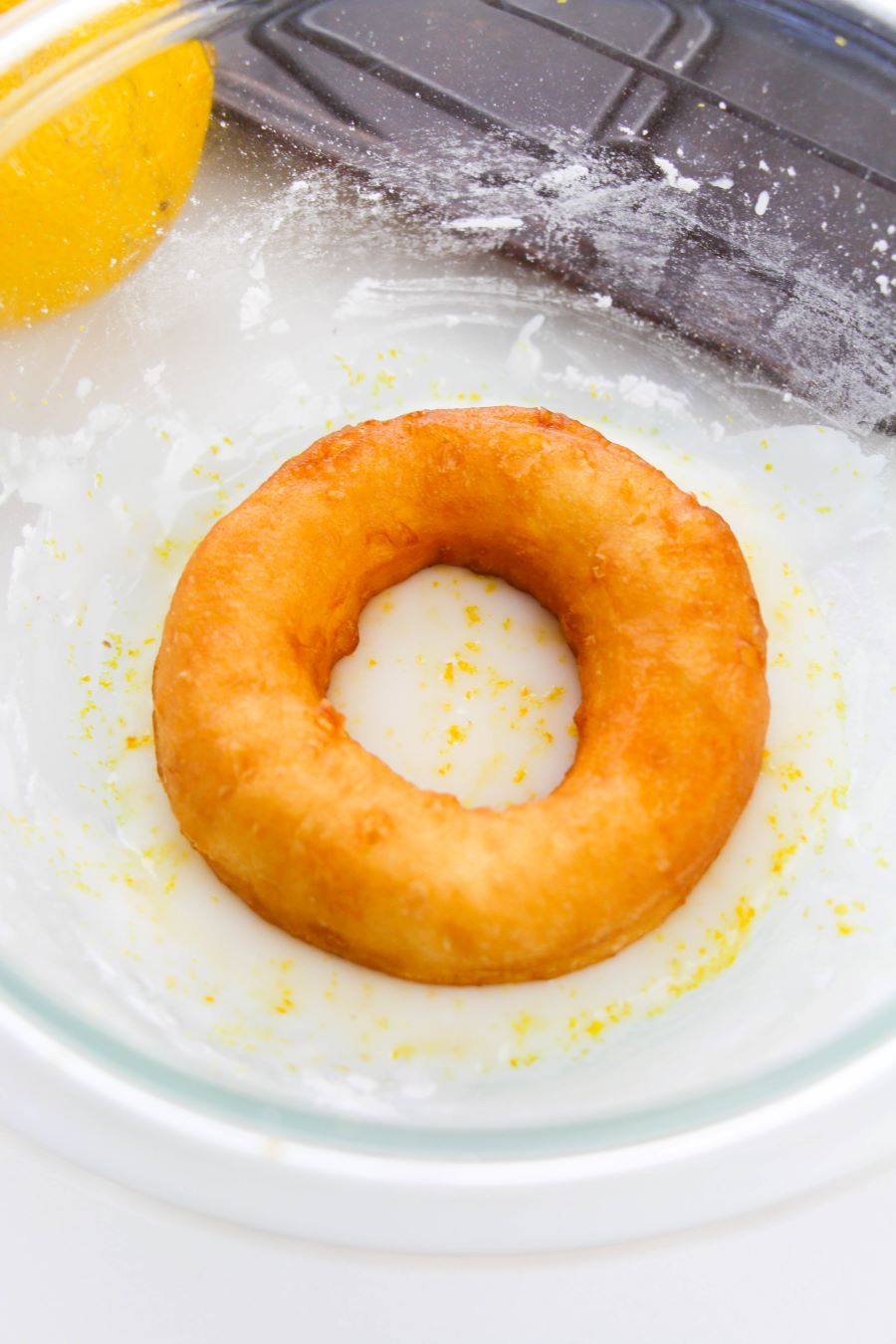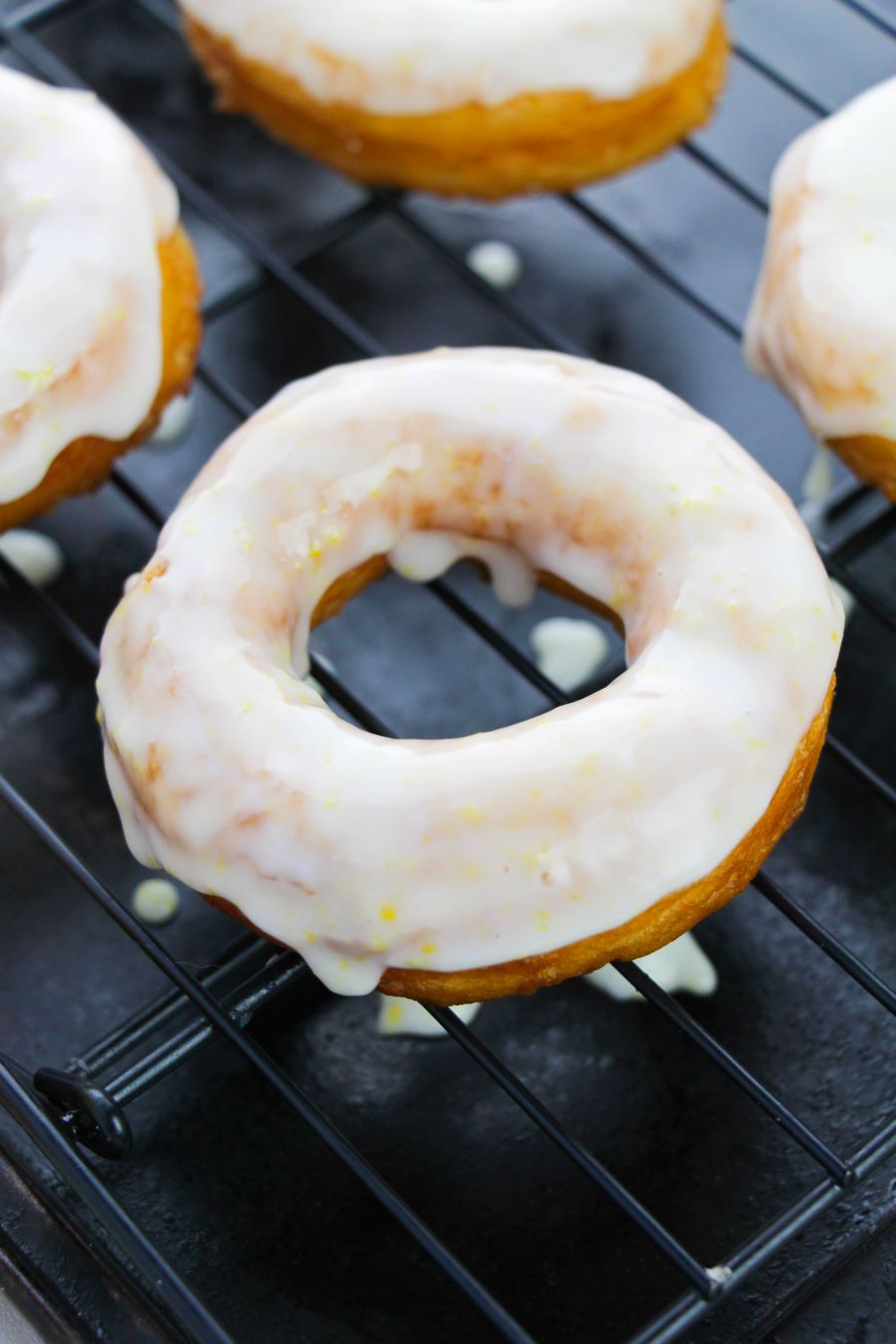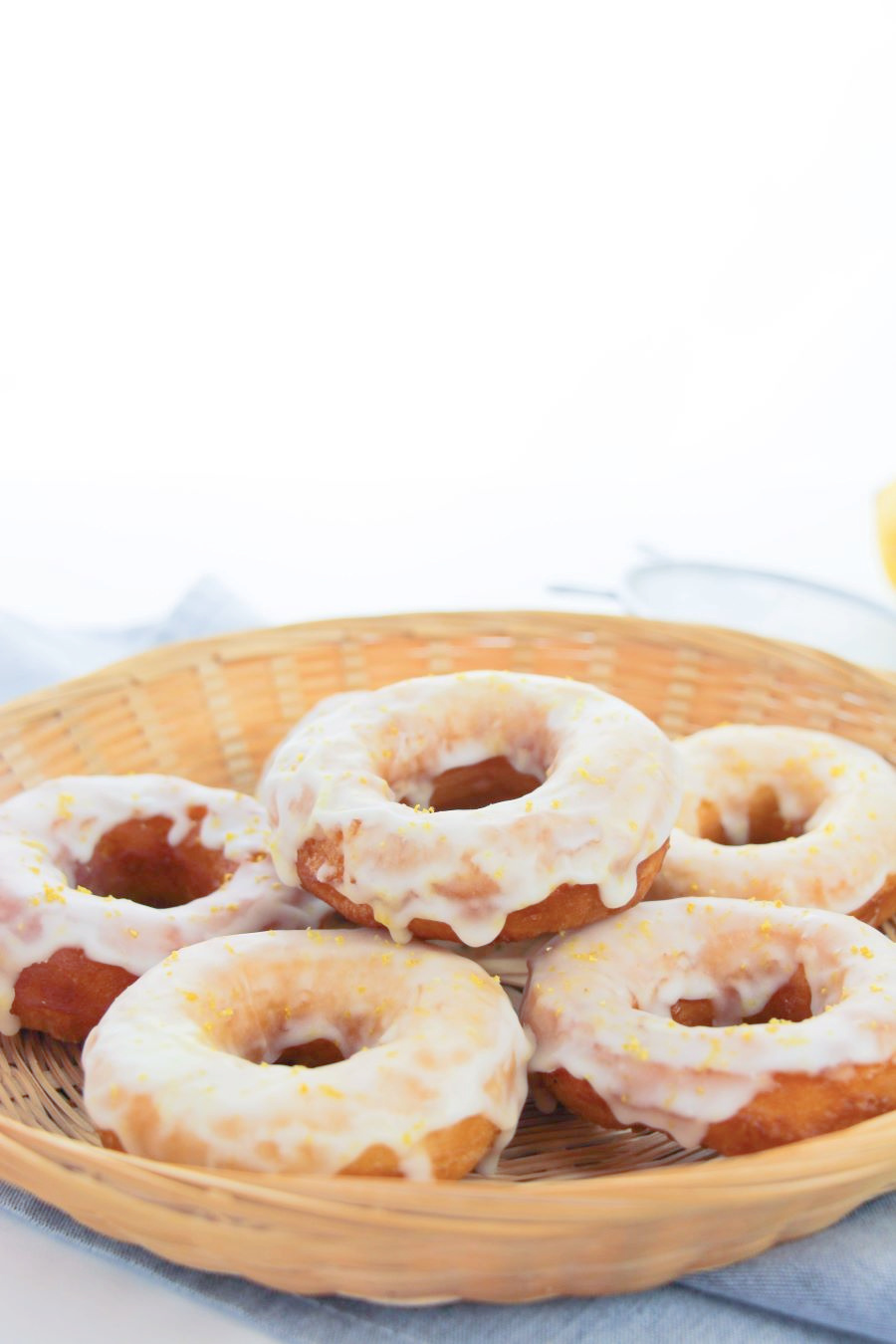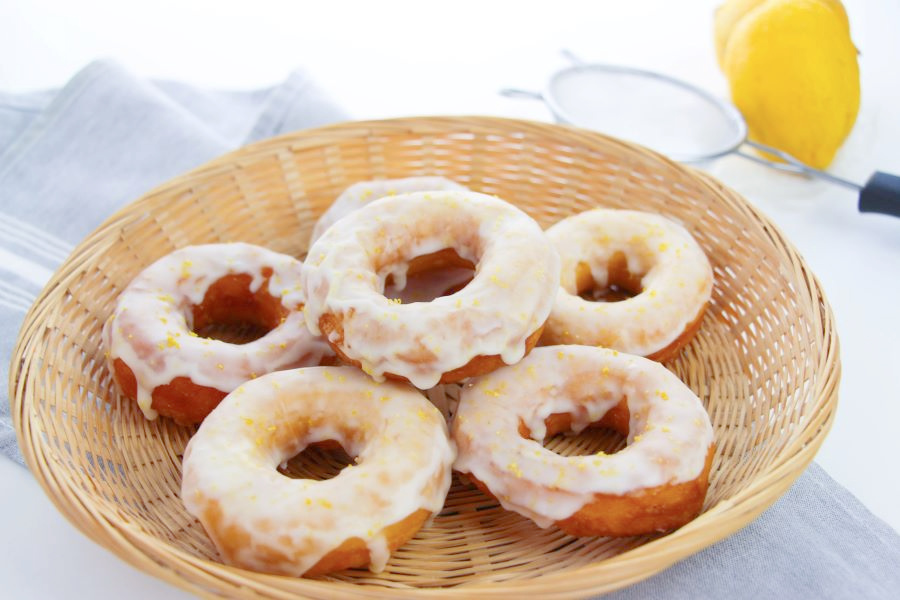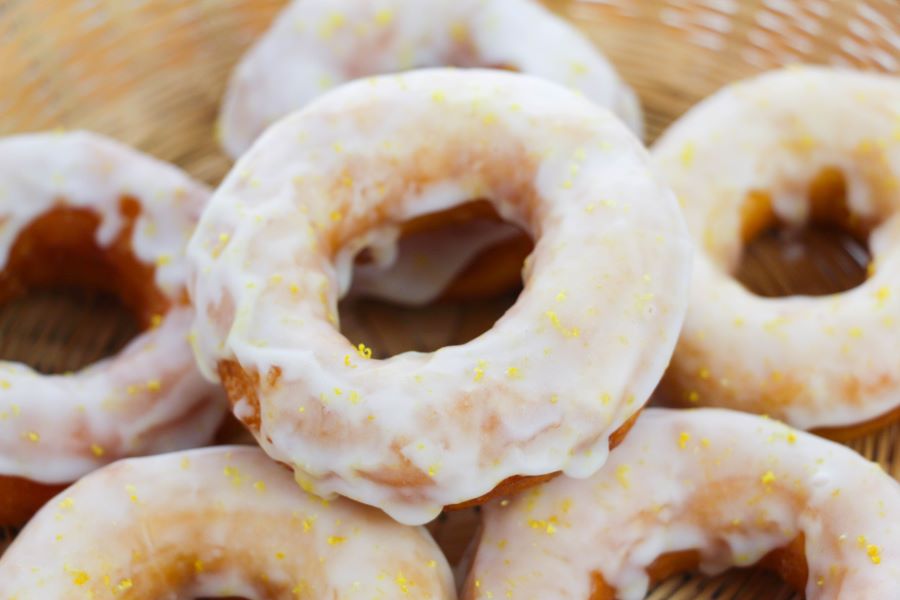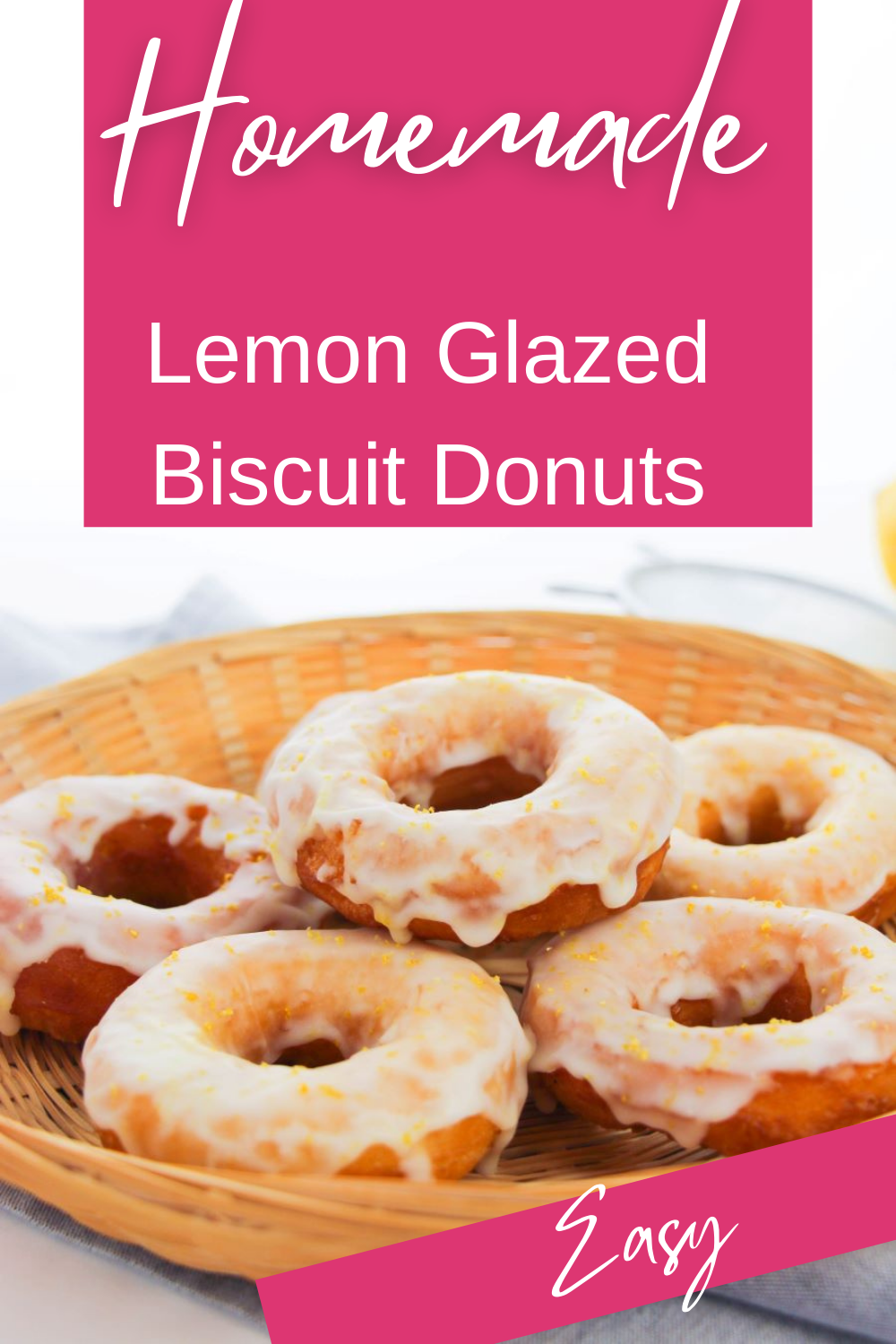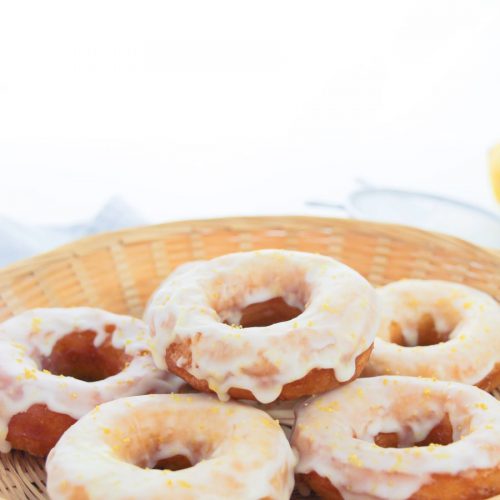 Lemon Donuts
Equipment
Dutch Oven

Candy Thermometor
Ingredients
1

Can

Pre-made Biscuits Buttermilk or Country

1 1/2

Cups

Powdered Sugar

2

Tbs

Lemon Juice

Zest from 1 Lemon, optional

4

Cups

Oil of your choice
Instructions
Note: you will need approximately 4 cups of oil to fry the donuts, but the amount will differ based on the size of your dutch oven or whatever you are using to fry them. You want at least 3-4" of depth. You can use peanut, canola, or vegetable oil.

Place a cooling rack over a baking tray and set aside.

Place your frying oil in a dutch oven over medium heat. Use a candy thermometer to ensure you bring the oil to 350F.

Cut out the center of each biscuit and then stretch the biscuit a bit to make the hole and biscuit donut wider - approximately by 1/2".

Once the oil is hot, fry each donut individually for about 1 minute per side, until golden brown.

Set each fried donut on the cooling rack to allow excess oil to drip off.

Once all donuts have been fried, turn off the heat for the oil.

Sift the powdered sugar into a large bowl.

Whisk in the lemon juice and most of the zest from 1 lemon.

Dip each donut into the lemon glaze, then place it back on the cooling rack.

If desired, garnish with additional lemon zest.

Allow to sit until glaze is set, about 30 minutes.
These were so easy and quick to make, next time, I think I'll roll them in sugar and cinnamon.
Here is another super simple donut recipe for you to make