As I was walking around World Market a few weeks ago,
 I fell in love
with this print and decided to turn the napkin into a pillow. 
At $15 it was a little more than I wanted to pay but it made it's way into the basket which meant I had to get creative with the other pillows. 
 I ran across these beautiful napkins for $3.00 each . They were the perfect size for a toss pillow!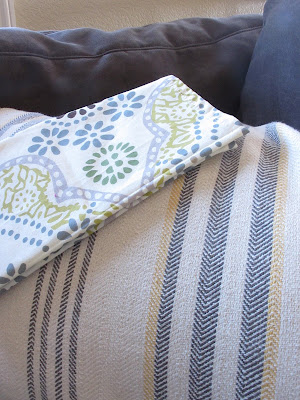 I bought two napkins and went to work, not bad for $6.00.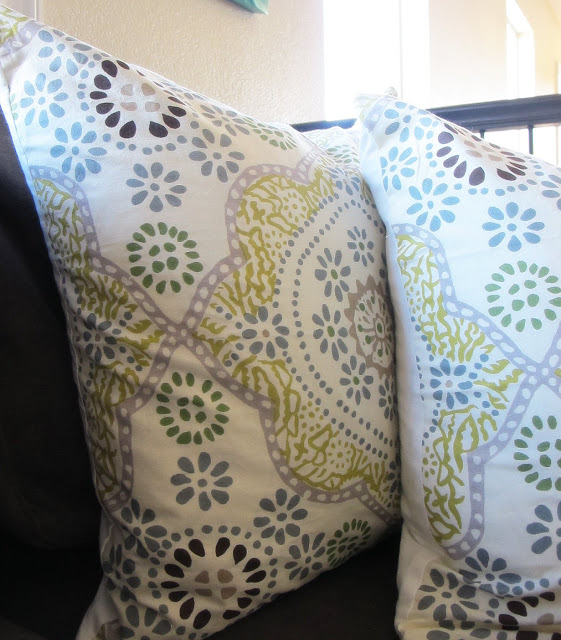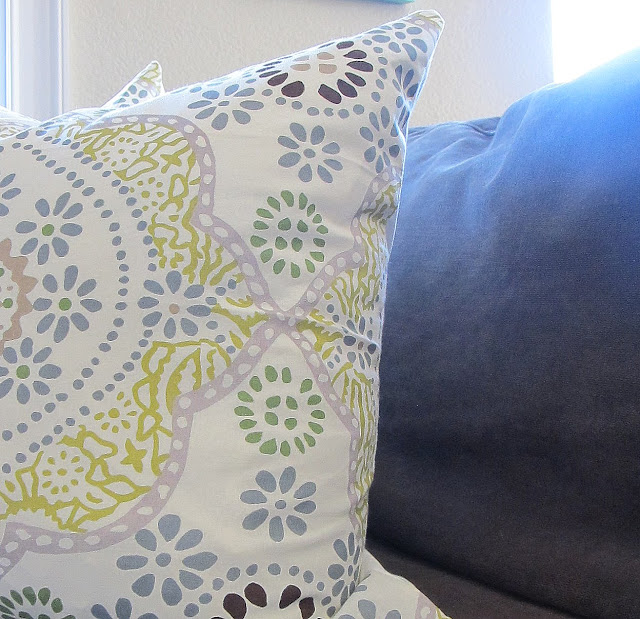 The boys are loving the space, just a few more tweaks and I'll show you the whole room, promise!