Ruffled tote and tutorial
I have been wanting to make a cute ruffled tote for sometime now.  With all the rain we had this weekend I got busy on the sewing machine.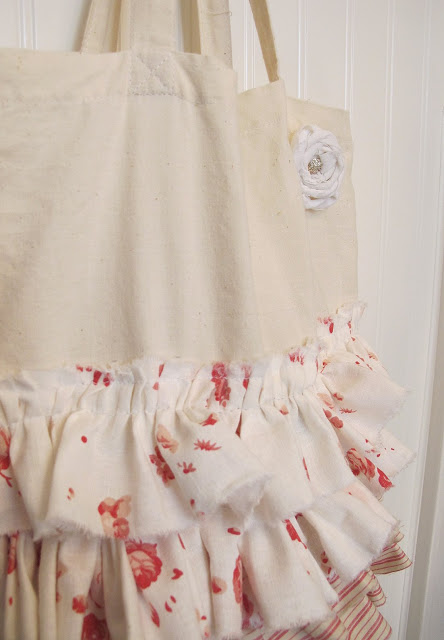 I have lots of totes around the house I use for groceries.  I know Michael's sells the canvas ones if your looking for something a little more sturdy.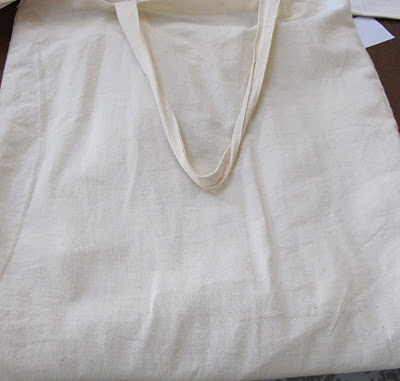 Tear some scrapes of fabric.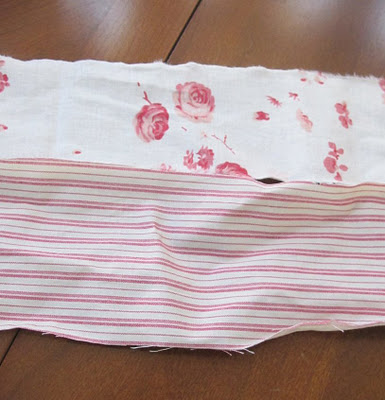 Gather the fabric a few times and push it through the presser foot machine, keep going and pushing  till your at the end.
I have a step by step tutorial on easy sew ruffles

here.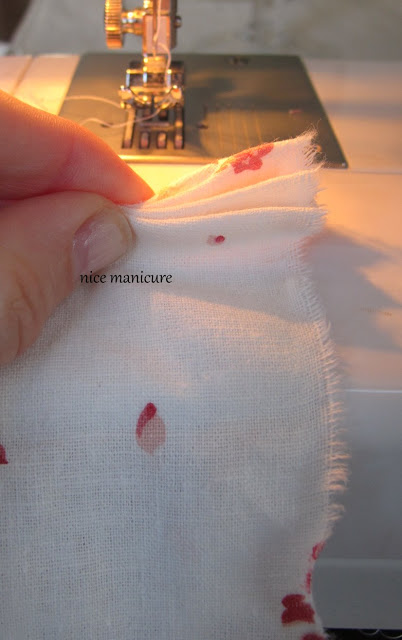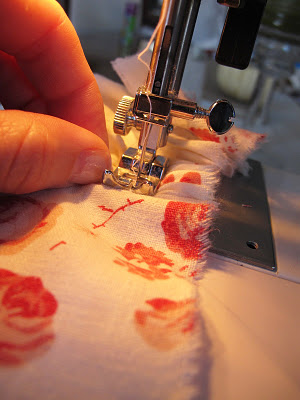 Pretty ruffles!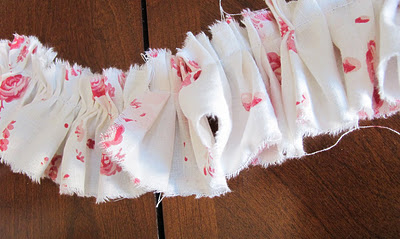 Sew those ruffles onto your tote, making sure the back of the tote is pushed at the bottom so you don't sew your tote closed.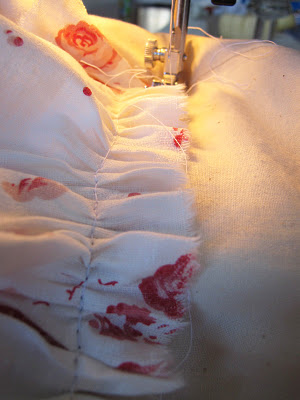 You can tuck the sides of the ruffles down at the ends and sew it if you want a finished look.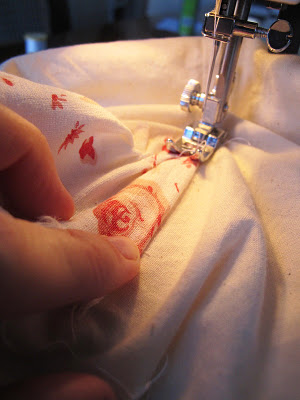 A pretty ruffled tote in about an hour!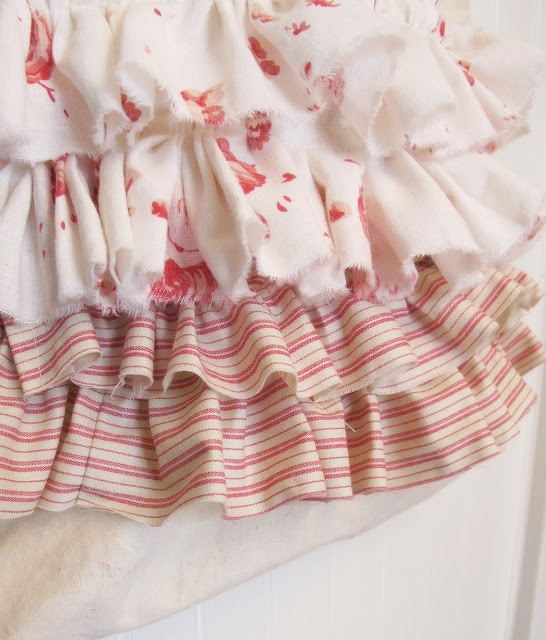 Add any embellishments if you would like. I have a tutorial on rosettes

here.