How To Make A Easy Chunky Knit Pumpkin
I'm showing you how to make this EASY chunky knit pumpkin! It was so simple to make and has a beautiful farmhouse rustic look, the perfect fall decor.
And while it's not "pumpkin" weather yet, autumn will be here before you know it, so why not get a little ahead of the season.
Today is all about pumpkins, I am so excited to be joining in this year's pumpkin blog hop where you will find beautiful and creative ways to dress up your average-looking pumpkin. Don't miss out on all the other fabulous ideas at the end of this post.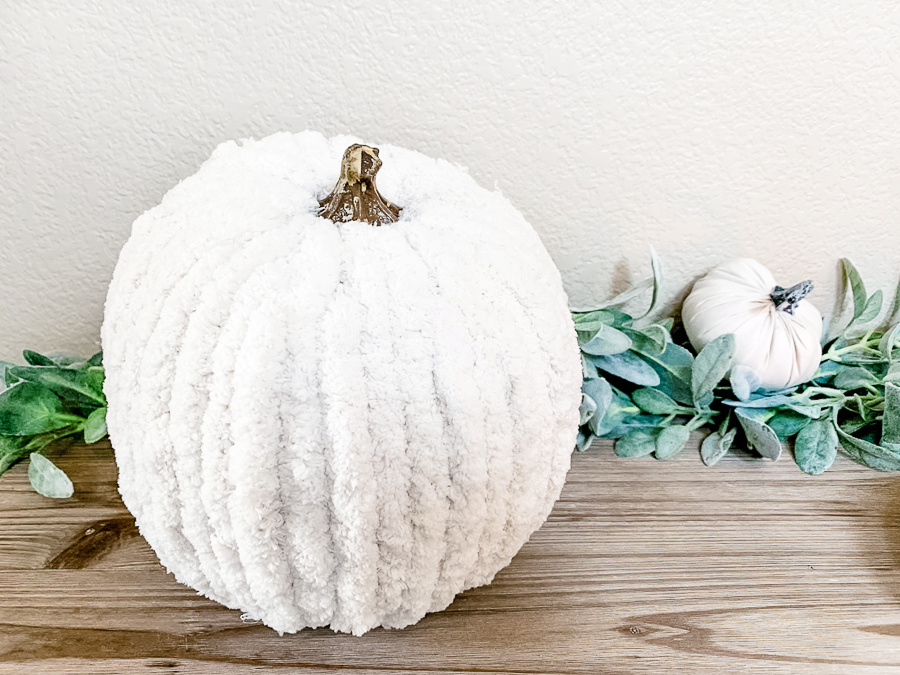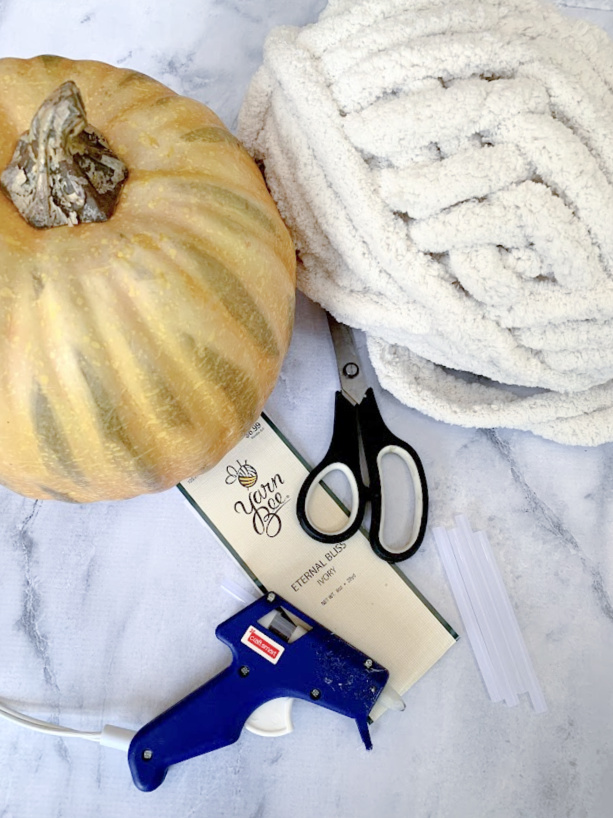 Amazon affiliate links are listed below.
MATERIALS:
You can find many of these items at the dollar store or Dollar Tree
First, decide if you want a taller pumpkin a small pumpkin or a large-sized pumpkin. This pumpkin measured 9 inches wide by 9 inches tall and I used about 1/2 of the bulky yarn.
Faux Pumpkins -I would stay away from the foam pumpkins as the hot glue could melt it.
Chunky Knit Yarn – You can find it on Amazon or I used Yarn Bee Internal Bliss in ivory, I almost picked the light gray (found at Hobby Lobby)
Hot Glue and hot glue gun
Scissors
Directions:
Measure the length from the top of the pumpkin to the bottom of the pumpkin, this will let you know the length of yarn that you need and cut accordingly. I pre-cut a few strips at a time.
Run a bead of glue from top to bottom down one rib at a time adhering the yarn to the glue. I left the ends dangling.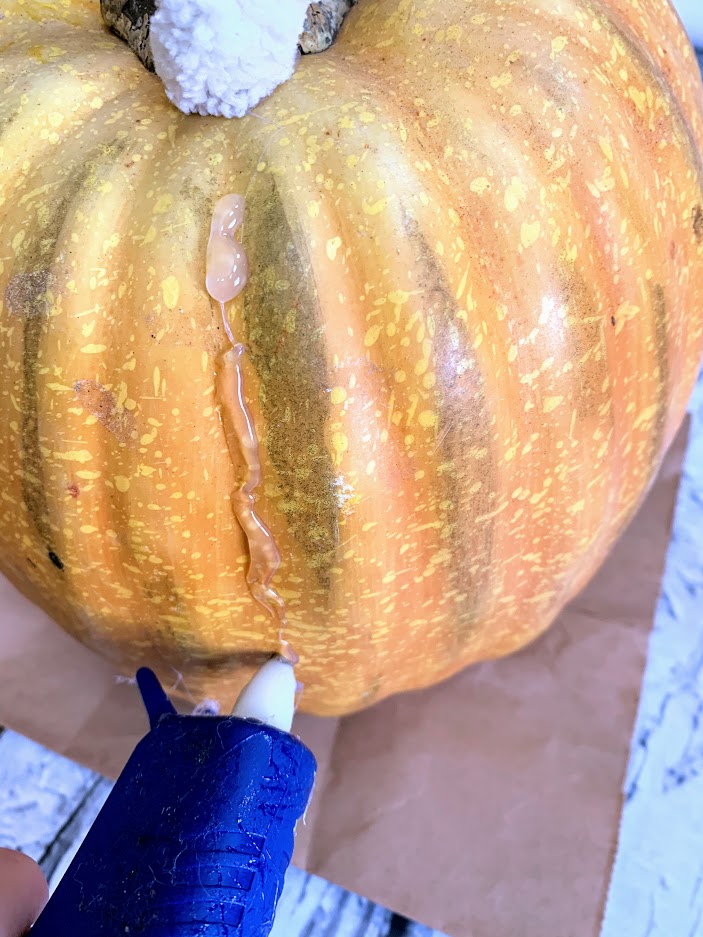 Continue doing this until all ribs are filled with the yarn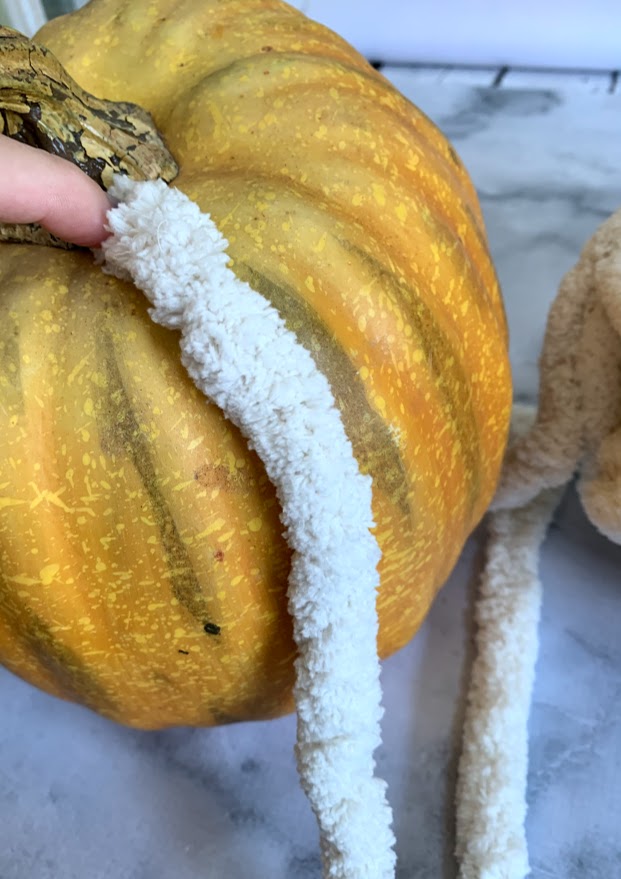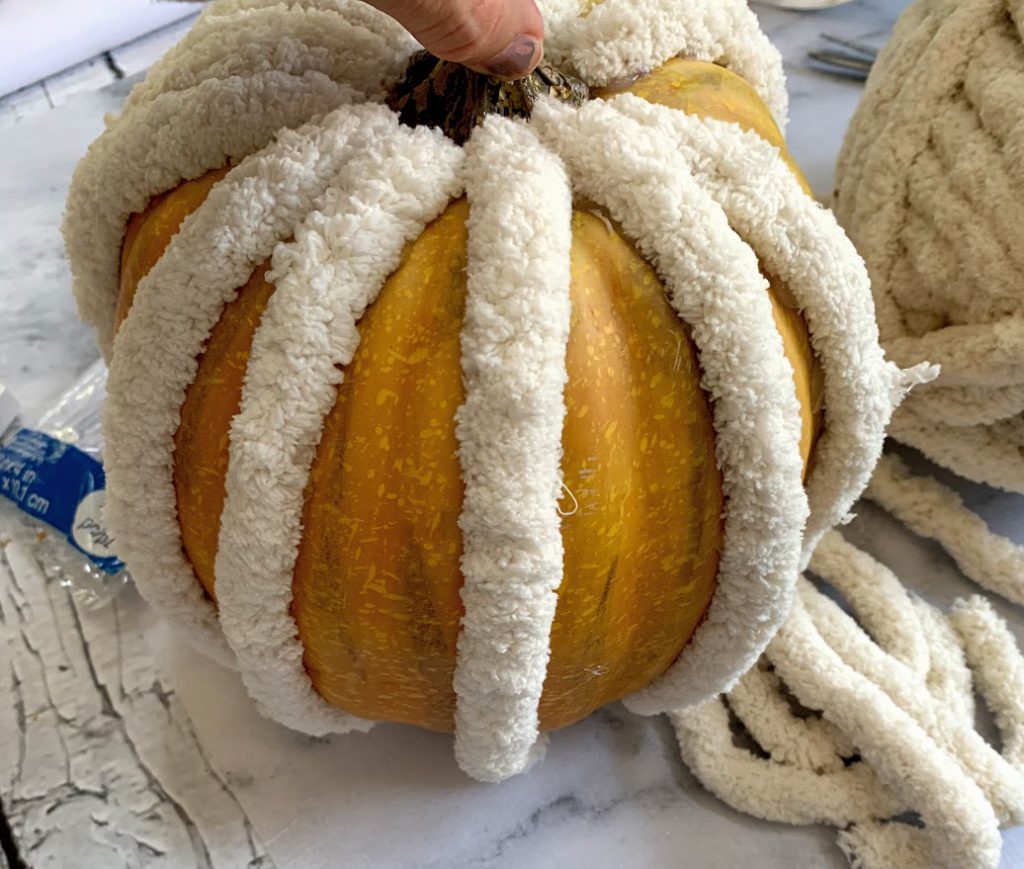 Next start filling in the areas between each rib. You just need a dab of hot glue at each end of the yarn. You will notice as the pumpkin starts filling in more you will need to add shorter strips to fill the gaps, don't worry, they blend perfectly.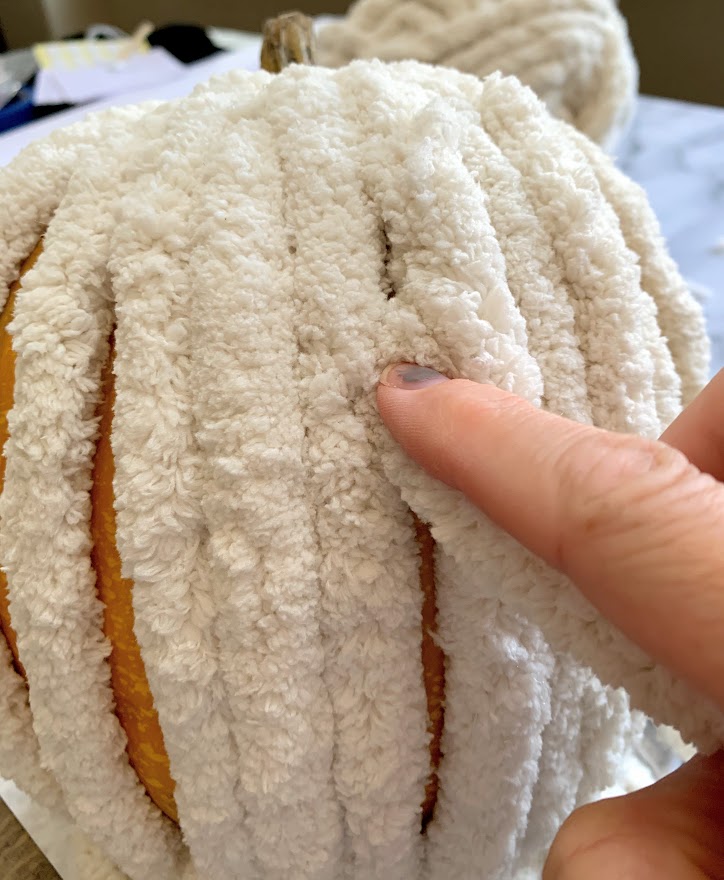 Last, cut the pieces of yarn that are dangling on the bottom and glue them to the bottom center of the pumpkin.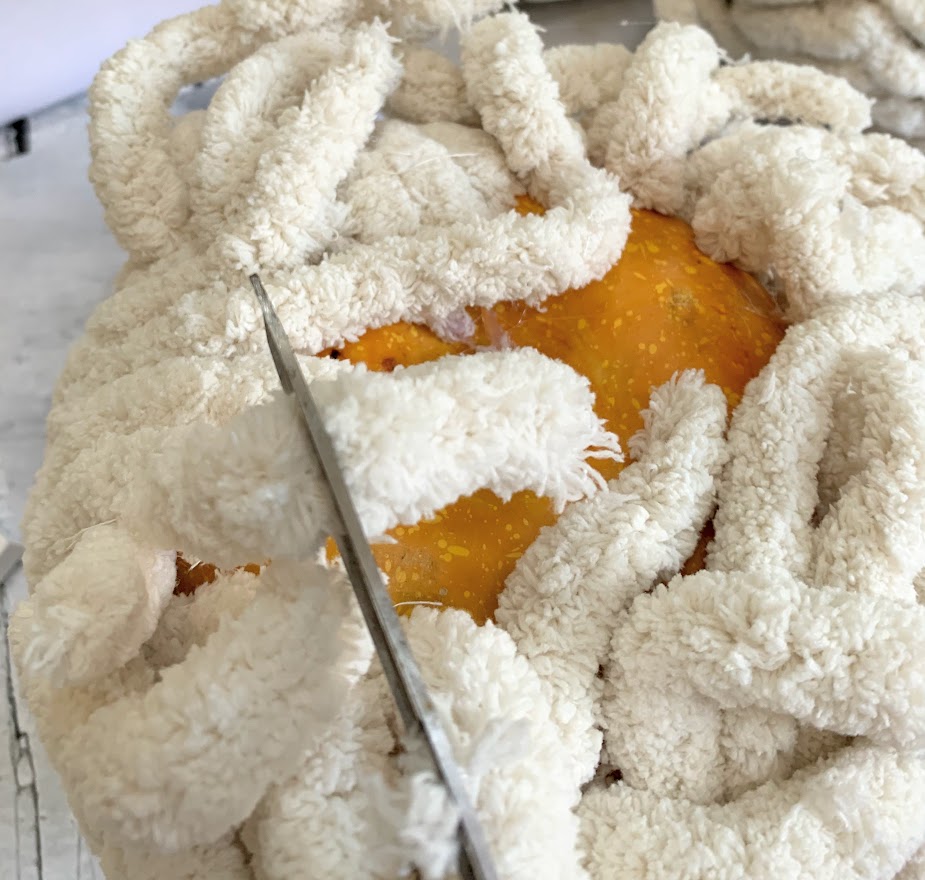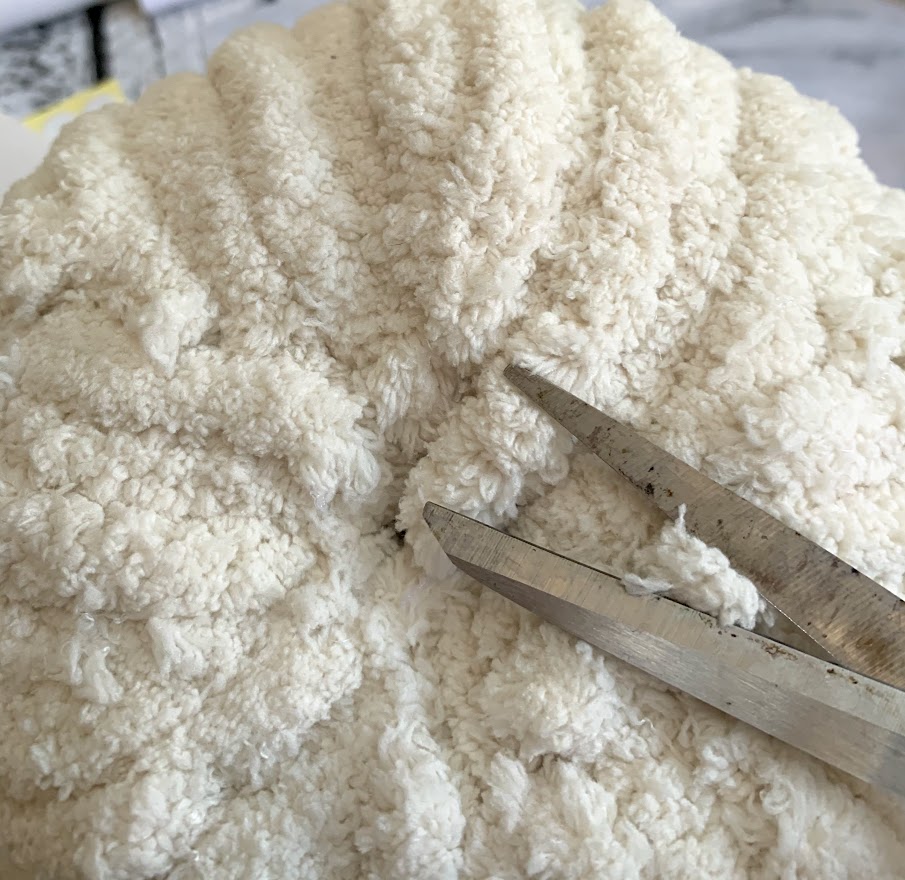 That's it, so simple! This entire project took me about an hour.
I love how cozy these yarn pumpkins are for fall, it is such a fun way to spruce up those old pumpkins sitting around. The texture is so soft, it's hard not to touch it every time I walk by.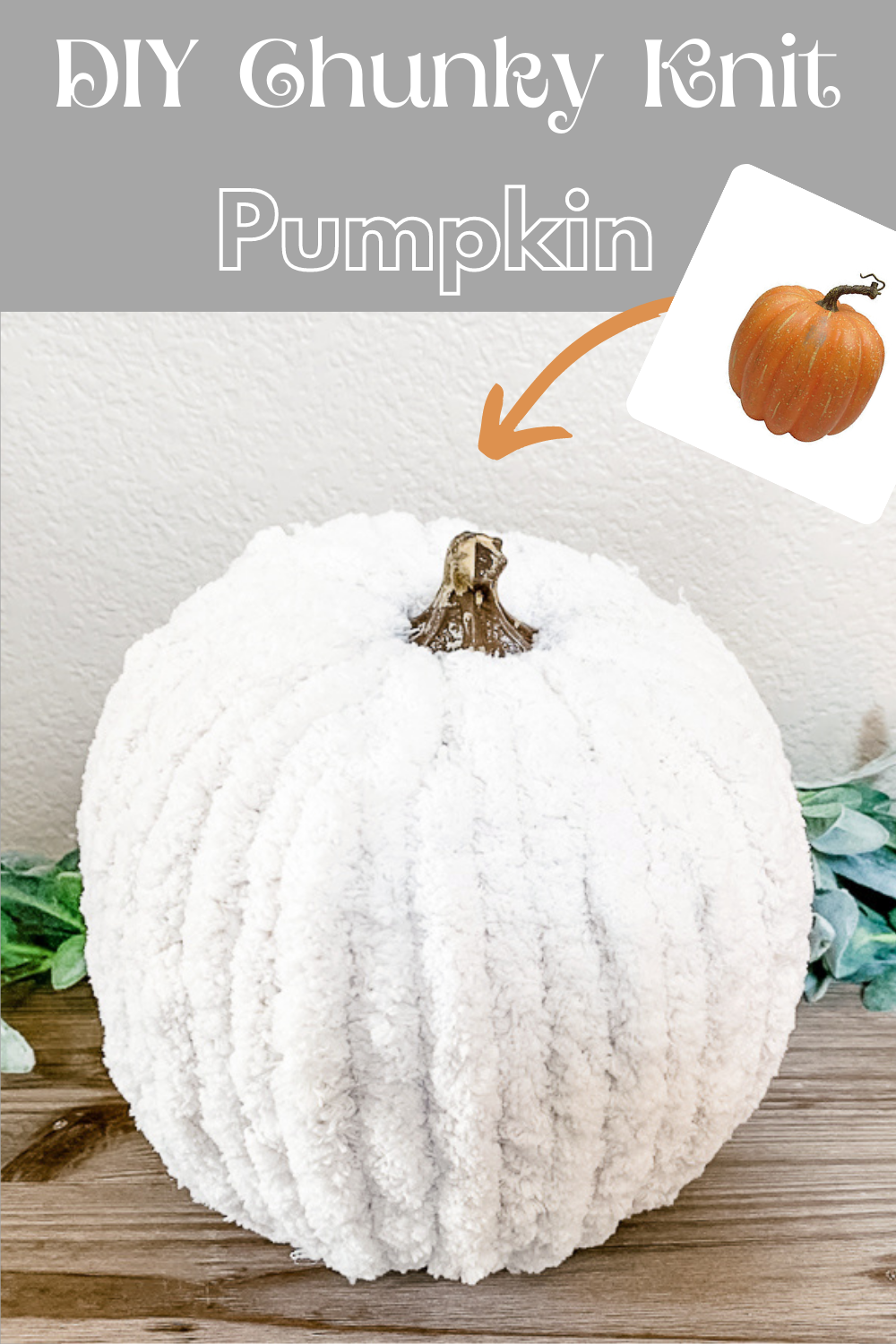 The color possibilities are endless and they make the best last-minute fall gifts for friends and family.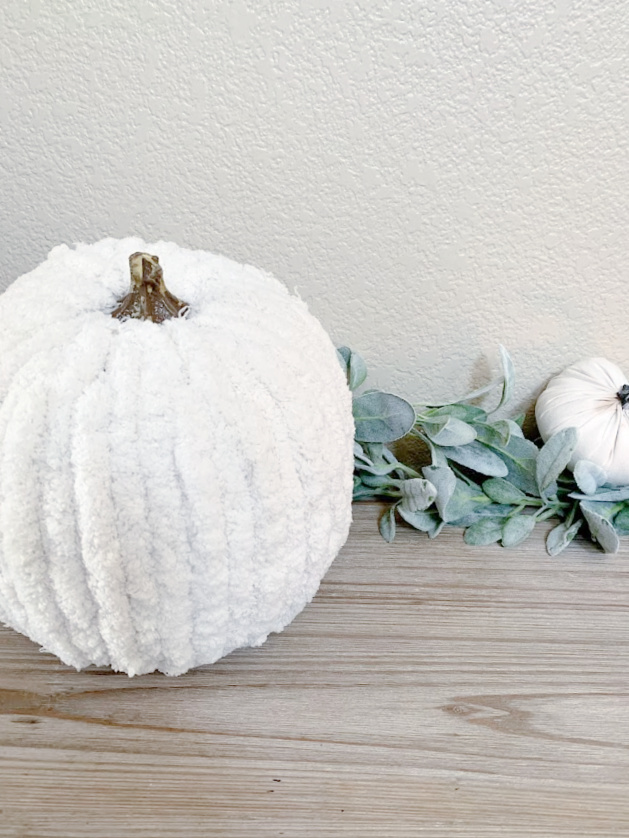 A quick tip: If your adorable pumpkins doesn't have a fun little stem, you can use a wine cork, stem from a tree, or a stem from a real pumpkin. Simply just put a dab of glue on the top of your chunky pumpkin and attach the stem.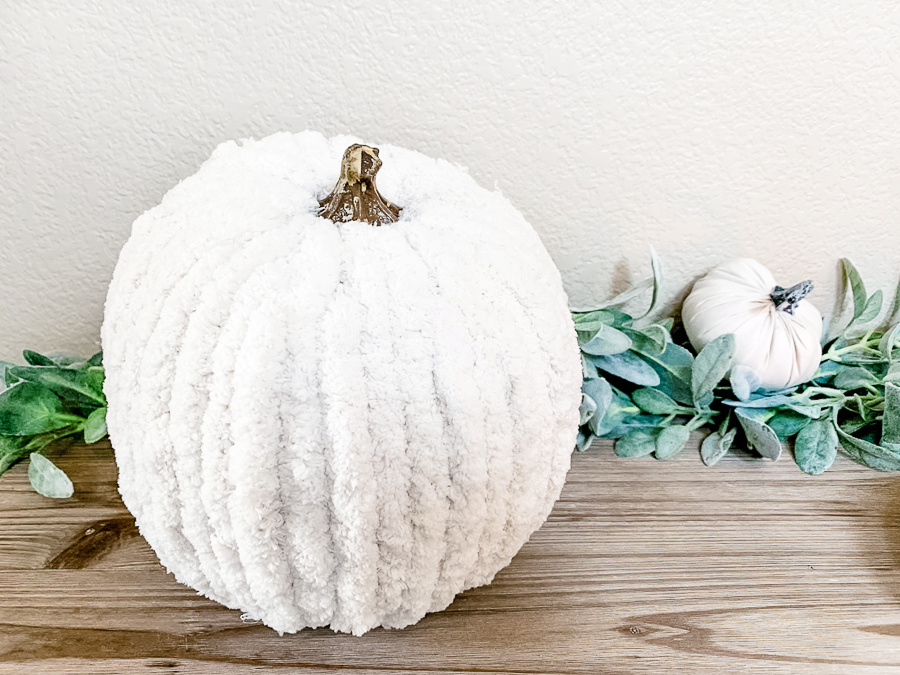 Next week I'll be sharing the tutorial on how to make this beautiful dough bowl candle with the most amazing scents for fall!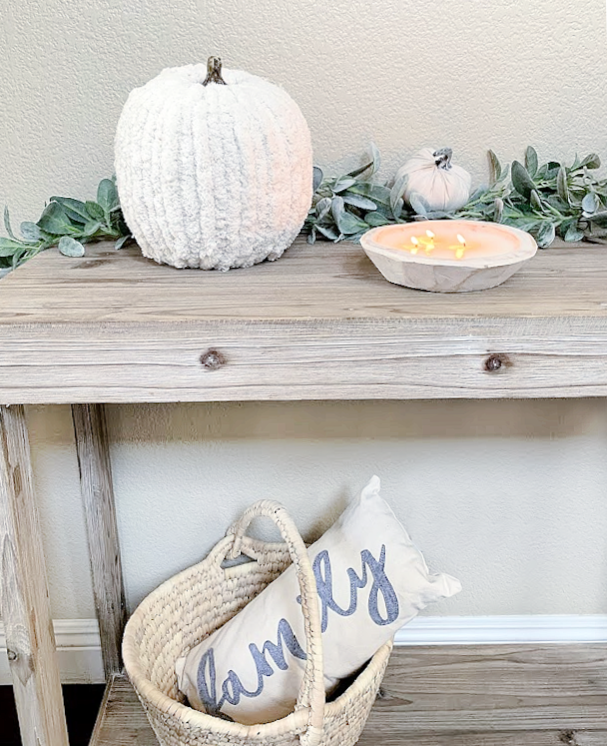 I hope you will enjoy making these fun pumpkins this fall, if you do I'd love to hear how yours turn out.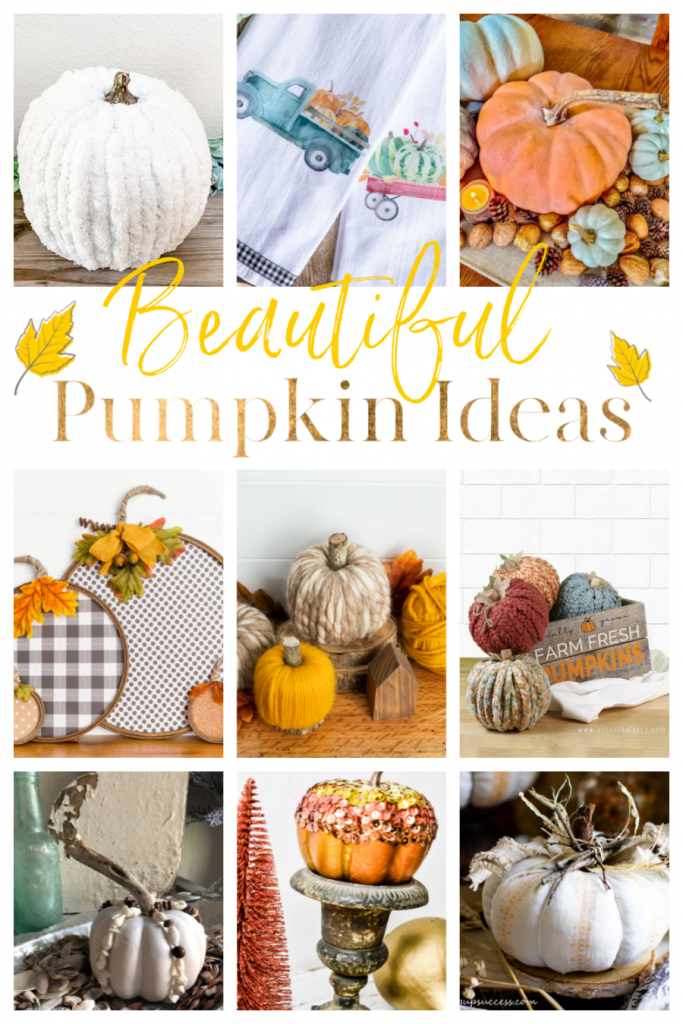 Let's see what my talented friends created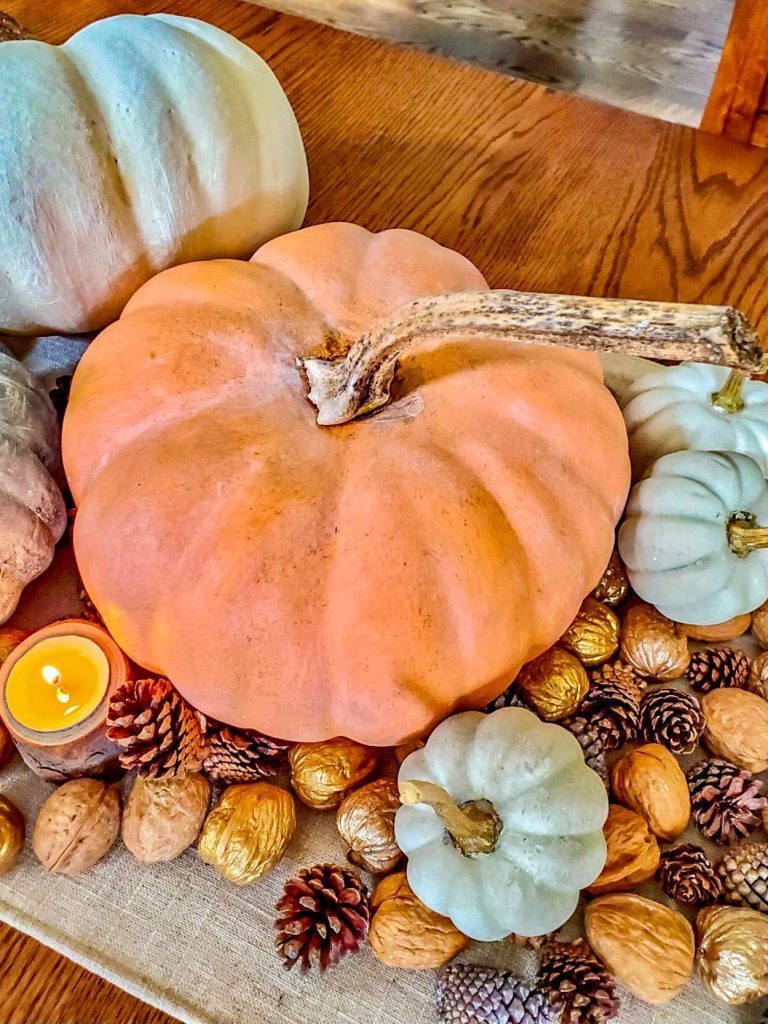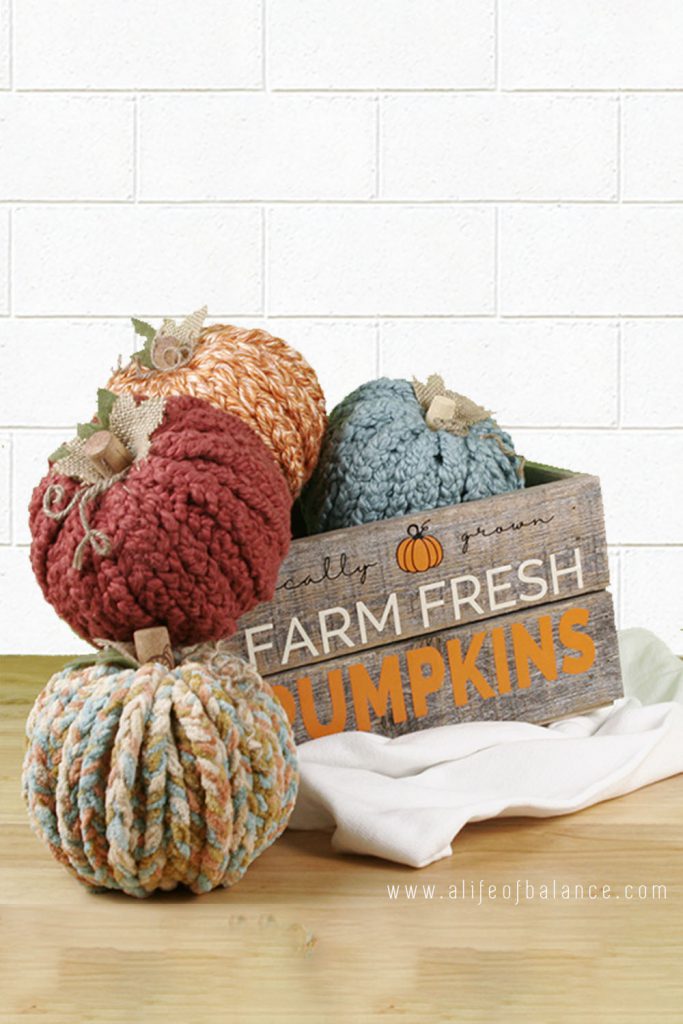 How to Make A Yarn Pumpkin from a Dollar Tree Pumpkin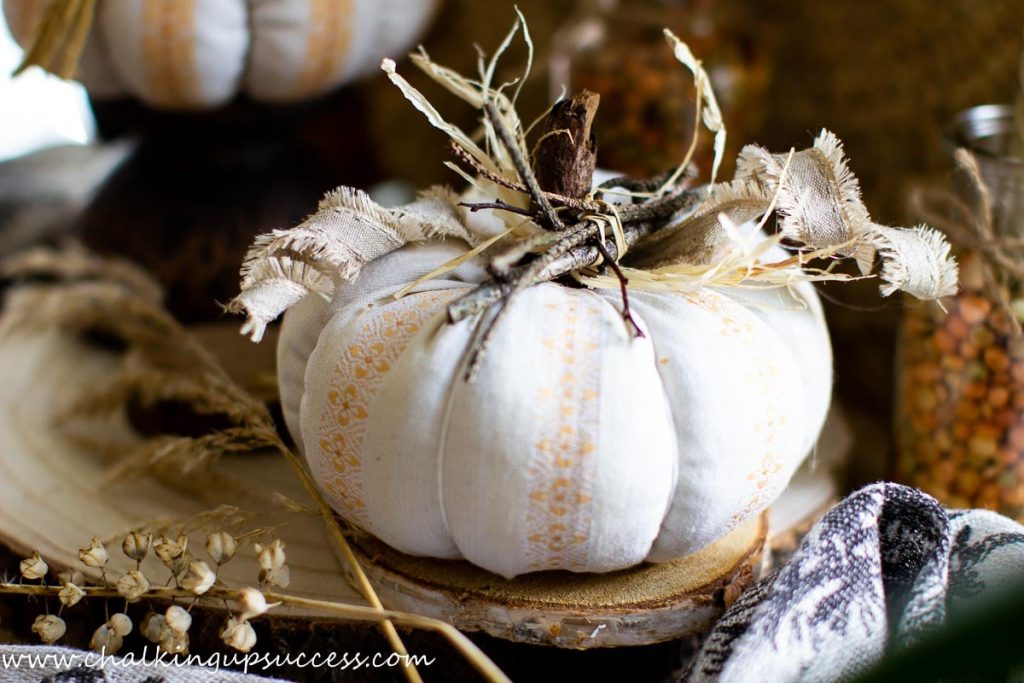 How to make an Inexpensive and easy fabric pumpkin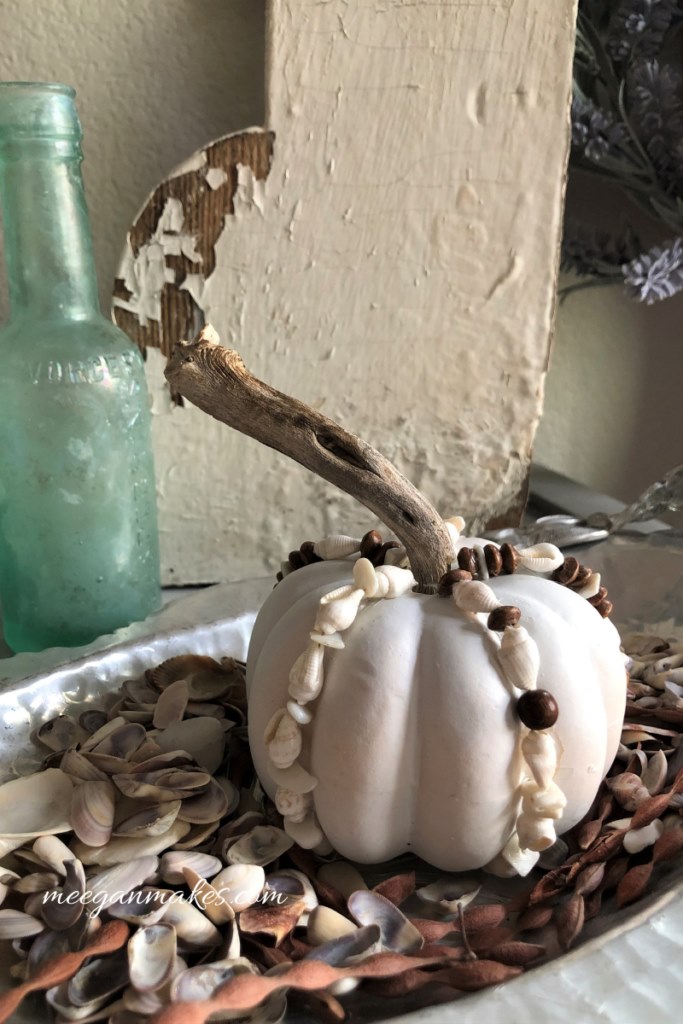 How to Decorate a Pumpkin with Sea Shells and Driftwood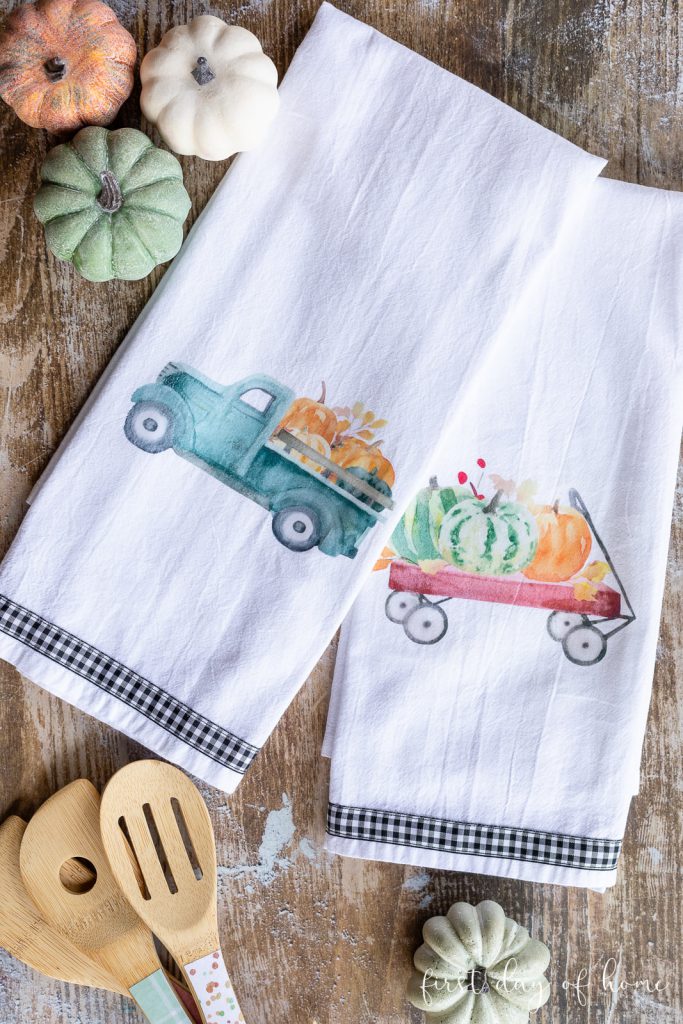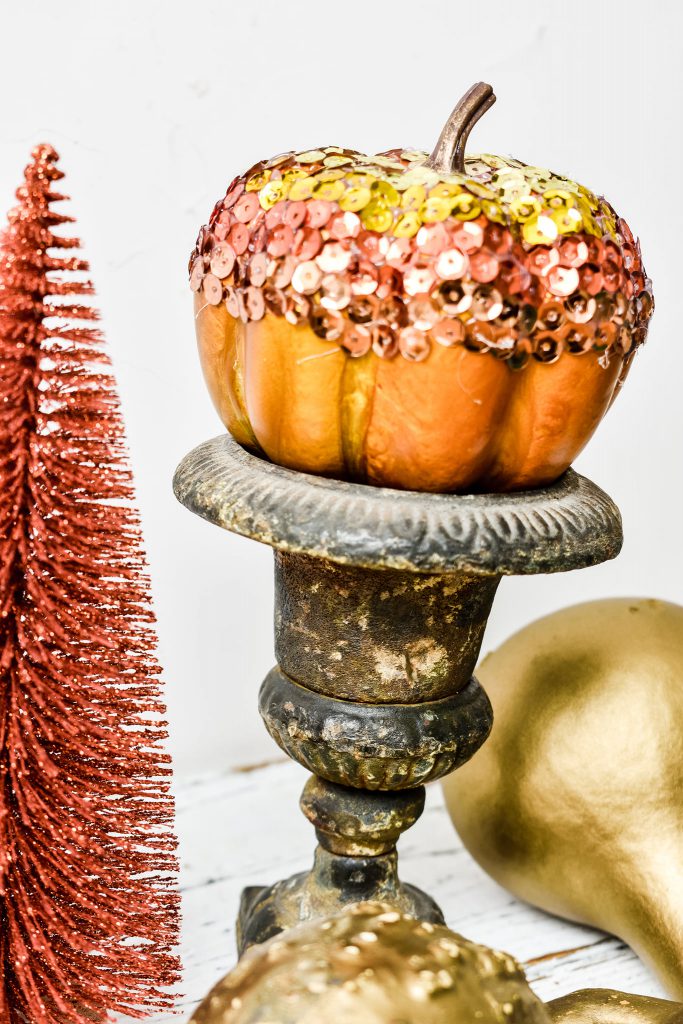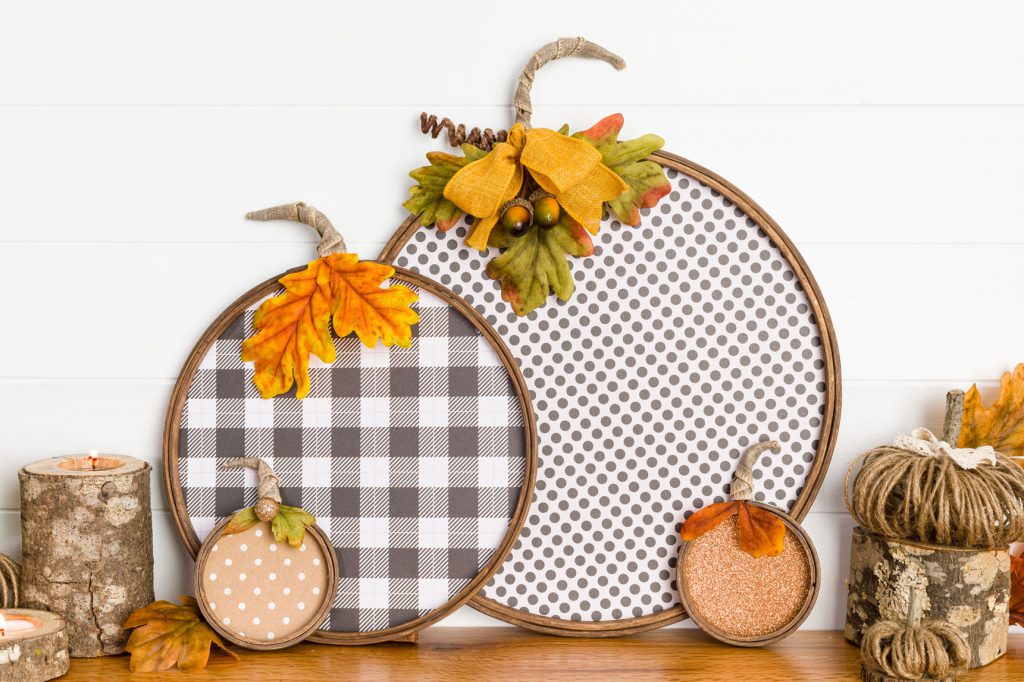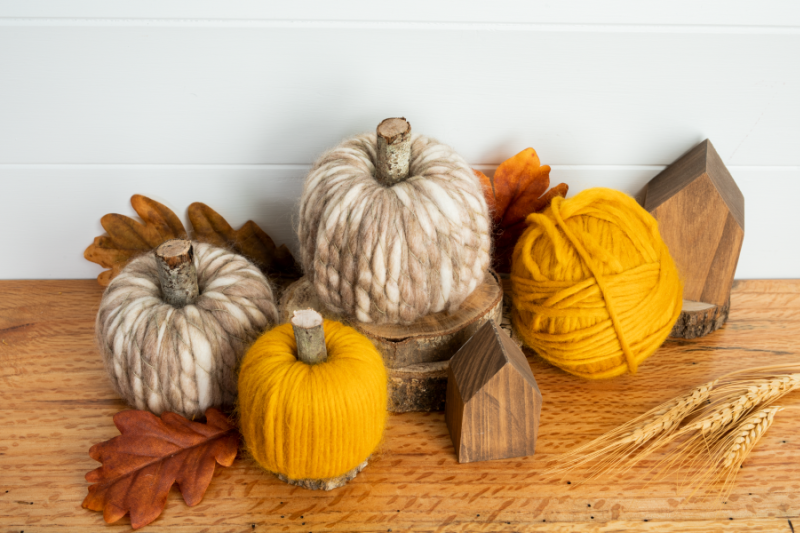 How to Make Yarn-wrapped Pumpkins
Thank you so much for stopping in today, here are some more pumpkin ideas for you!