Turn a wine crate into a serving tray
  I had some really nice wooden wine boxes that a local winery gave to me a while back so I decided to transform one of them into a serving tray.  I have been working in the backyard and decided we were in need of a serving tray for when we set out food and drinks.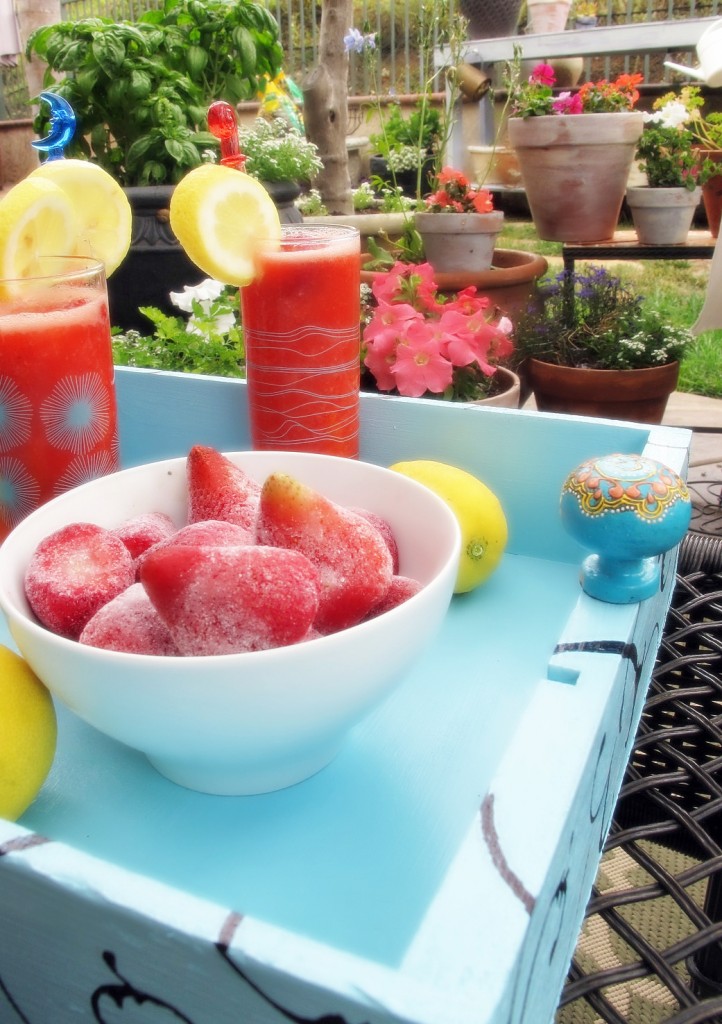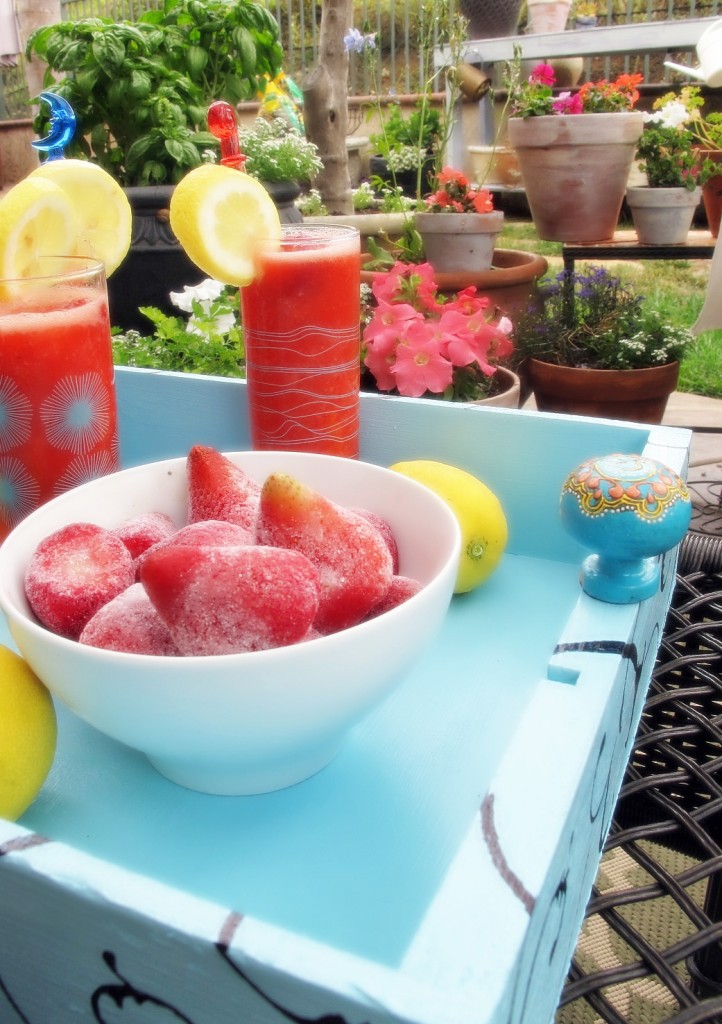 I simply gave it a coat of paint (the same paint I used in our laundry room years ago) and stenciled on a design for a little interest using a sharpie. Since it would be housing beverages I sealed it with wax so liquids would not cause any damage to the wood.
I had purchased these gorgeous knobs awhile back from Cost Plus and decided they would make perfect handles.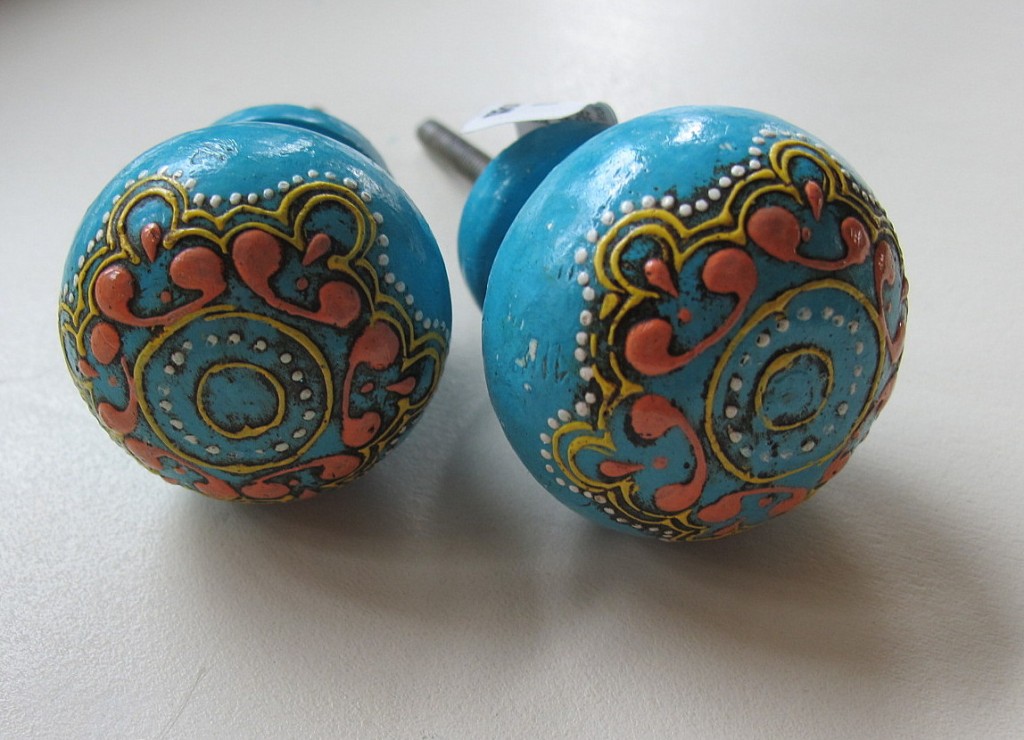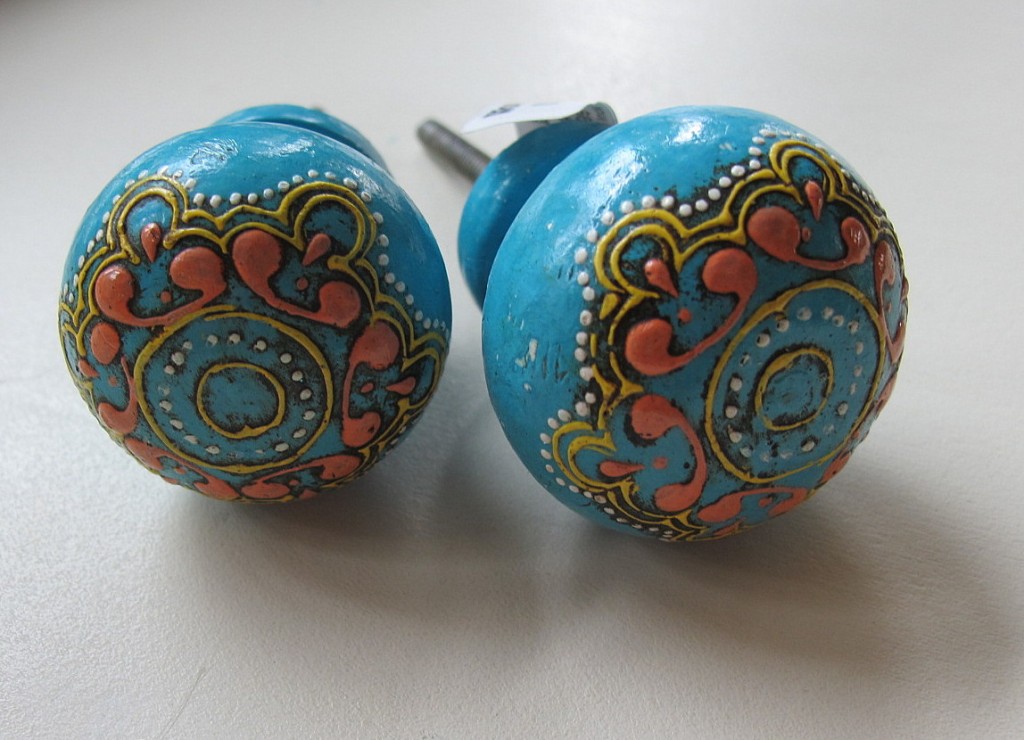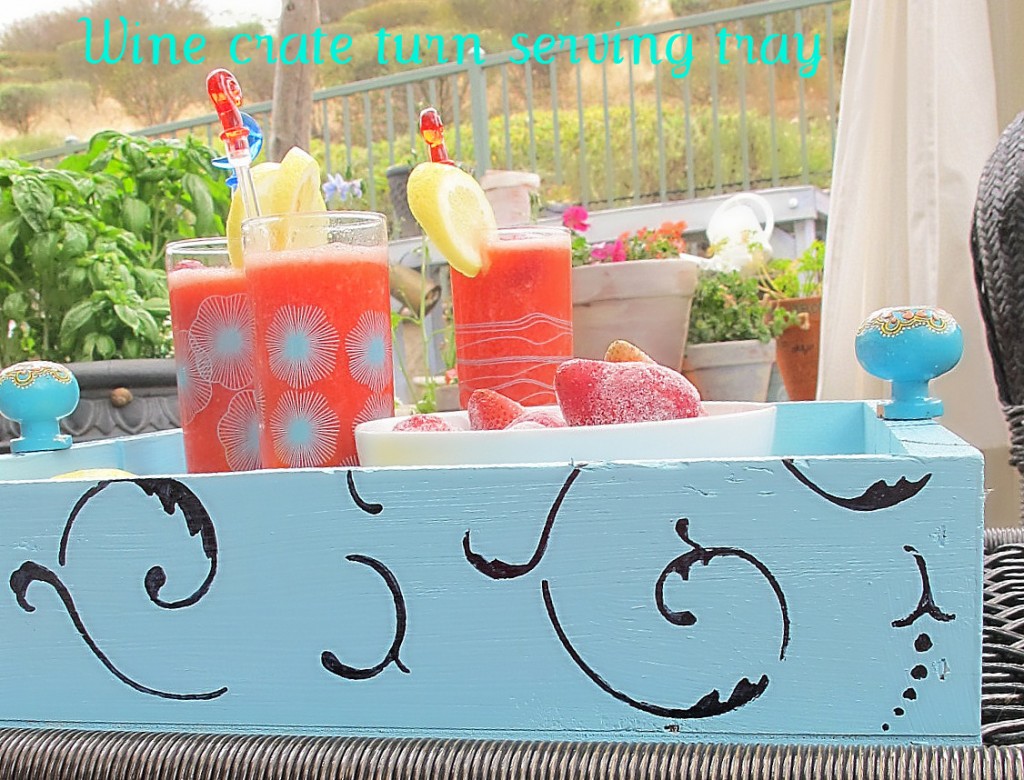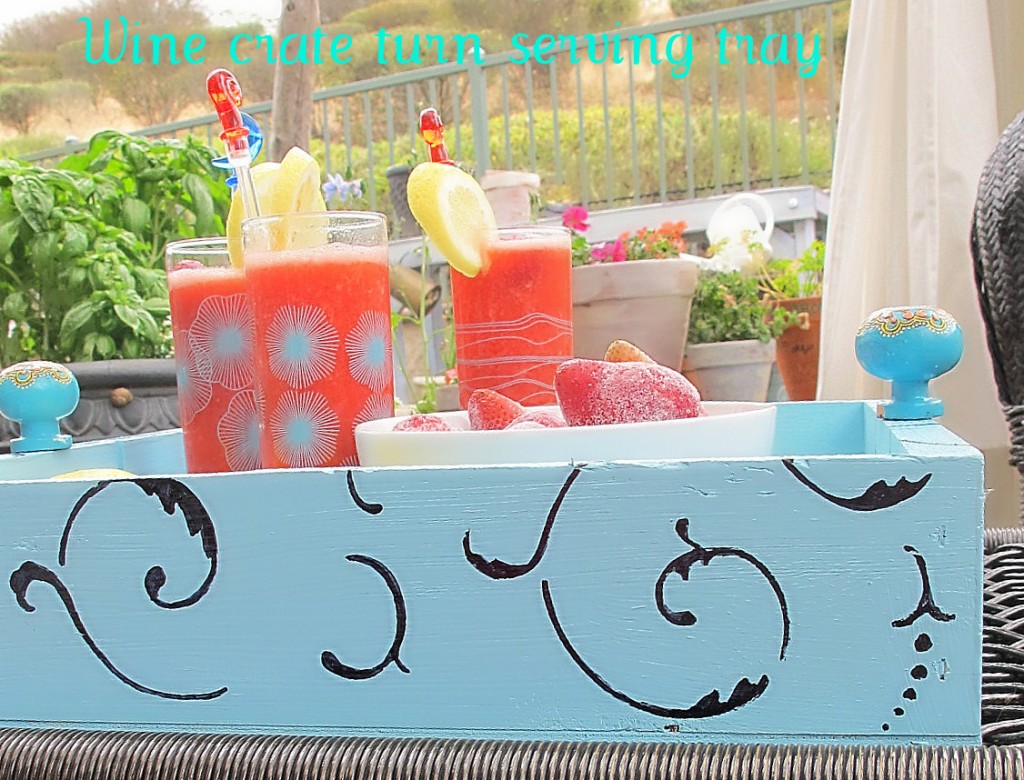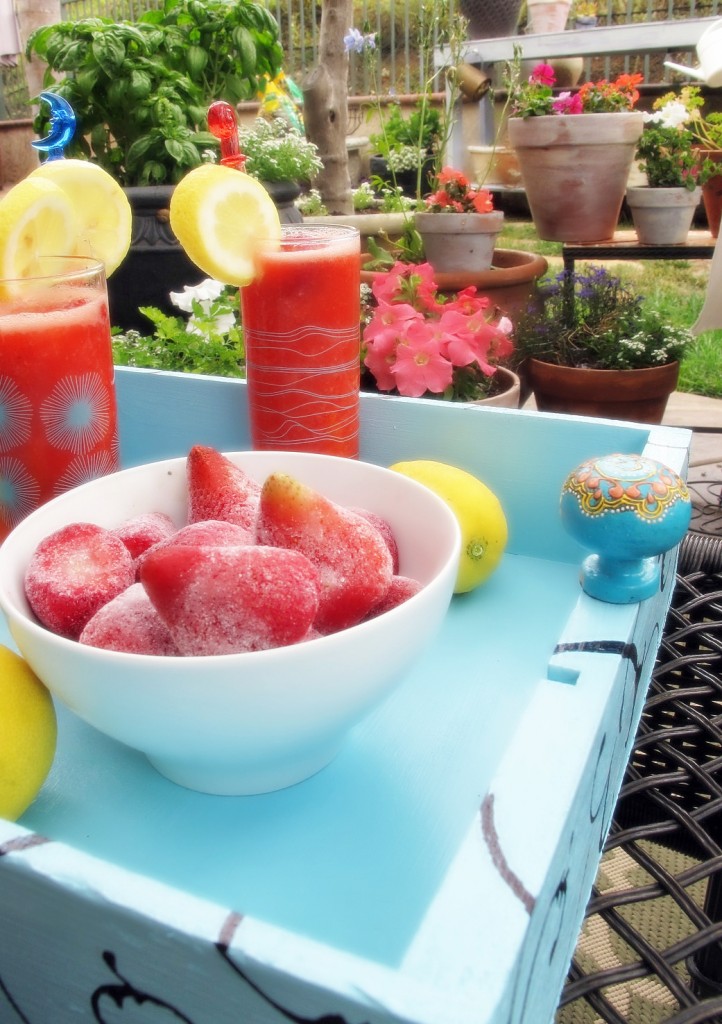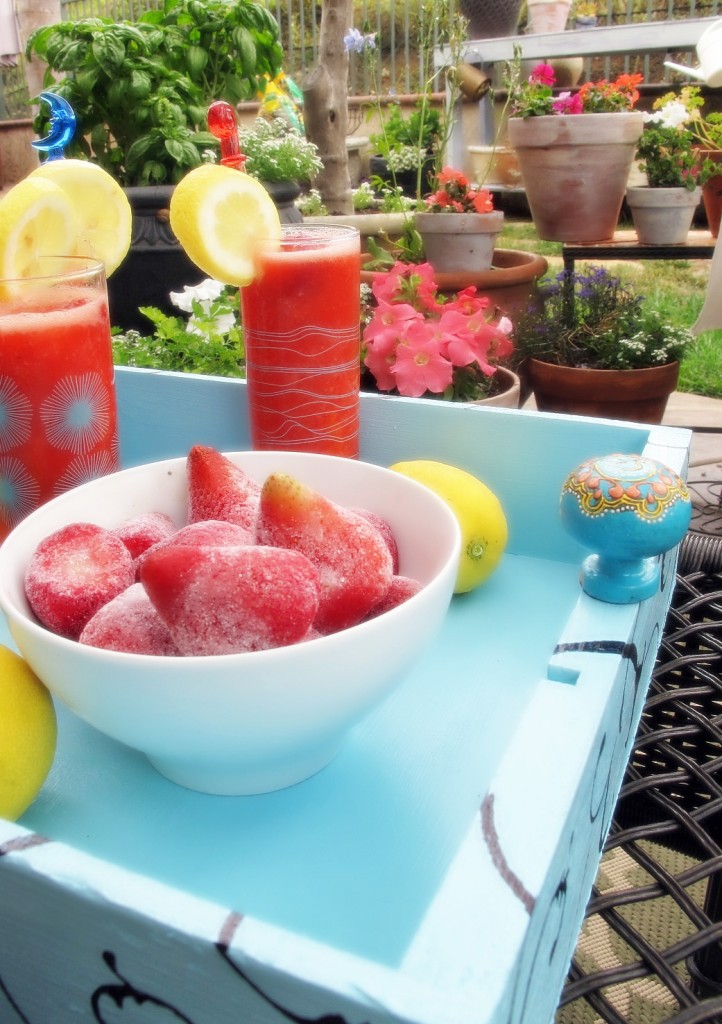 Total cost $4 for the knobs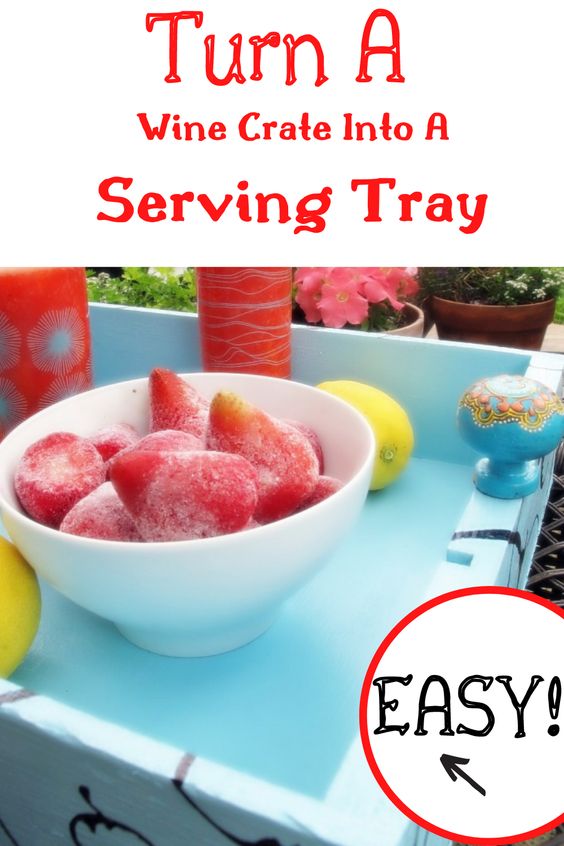 Super simple, fun and makes for the perfect tray.
You can find my homemade strawberry lemonade recipe here