Happy Mother's day to all you fabulous Moms!  Being a mother is beautiful and magical and yes sometimes a bit crazy. It's the hardest job I've ever had yet the one job I love the most.  The lessons learned, the love given and the love received is the biggest blessing of all.  Words don't come close to explaining the love I have for my boys.  What could be a better gift to mothers other than a beautiful garden?  No matter the size it's the gift that keeps on giving!
This past year and a half have shown us how to make the most of every square inch in our home, including the outside!  I love the idea of our outdoor space being an extension of our indoor living space.  When Spring hit, I got busy preparing our outdoor space for the upcoming months of sun, relaxation, and entertainment.  Ray and I worked on our garden, planting all of our favorite fruit and vegetables, the blueberries were delicious this year. We updated some of our outdoor furniture that reflected more of our style, we power washed the cement, laid new mulch, and planted beautiful Annuals everywhere.  The great thing about gardens is you don't need to have a large space.  In our first condo, we had a very small patio which we decorated with smaller furniture and grew our vegetables in container gardens.   You can grow just about anything in a container, from fruit trees to herbs, vegetables, flowers, and everything in between.  The possibilities are endless!
Let's take a look at a few of my favorite gardens.
This post is a paid partnership between, Responsival, and My Uncommon Slice of Suburbia.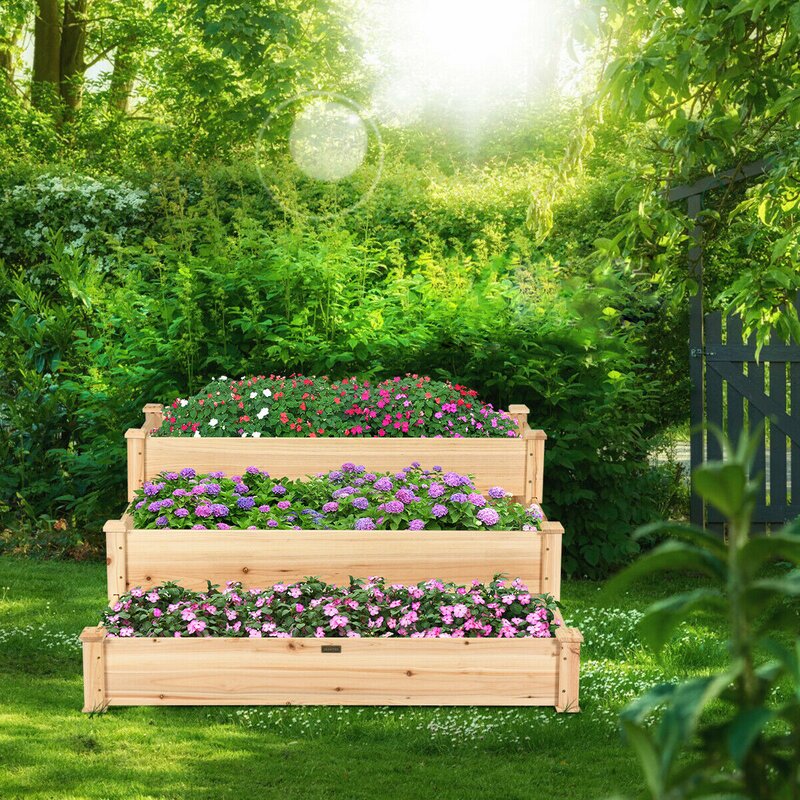 I love this Wood Raised Garden Bed! The 3 tires that are elevated are perfect for growing your plants and vegetables.
I just love the pathways that guide you through this Herb and Vegetable Garden and the gorgeous trellis in the corner.
This Beautiful Garden reminds me of something you would see in England with the beautiful brick pathways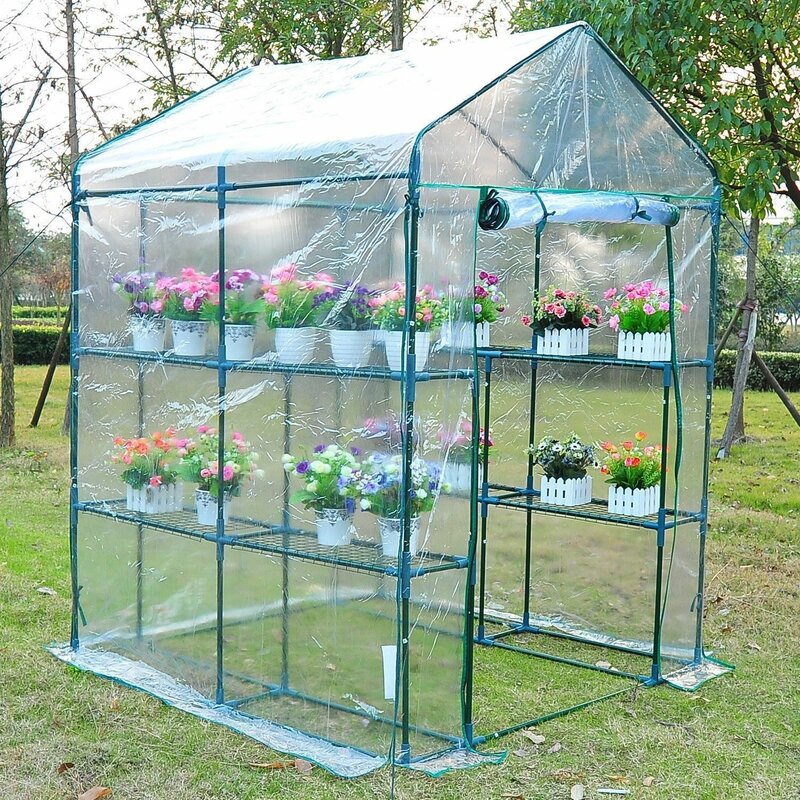 This "walk-in" portable greenhouse can be moved from location to location, fitting in small spaces. This is a perfect way to start your backyard gardening.
A Potager is a French-style ornamental kitchen garden.
Raised Garden Beds Raised garden beds are great for growing small plots of veggies and flowers. They have better drainage, they keep the critters out and your back will help you!
In addition, raised beds will have fewer weeds and crabgrass plus you can plant your garden earlier in the season.
If you are in the Memphis area, give Memphis tree and gardening services a call for all of your gardening needs.
What is your favorite fruit or vegetable to plant?