I have had this bathtub shelf project pinned on "things I want to make" forever and this weekend we finally got around to making it. A huge thank you to Snippits of Design for the tutorial and my hubby for building it.  This was a zero cost project since we had all the materials.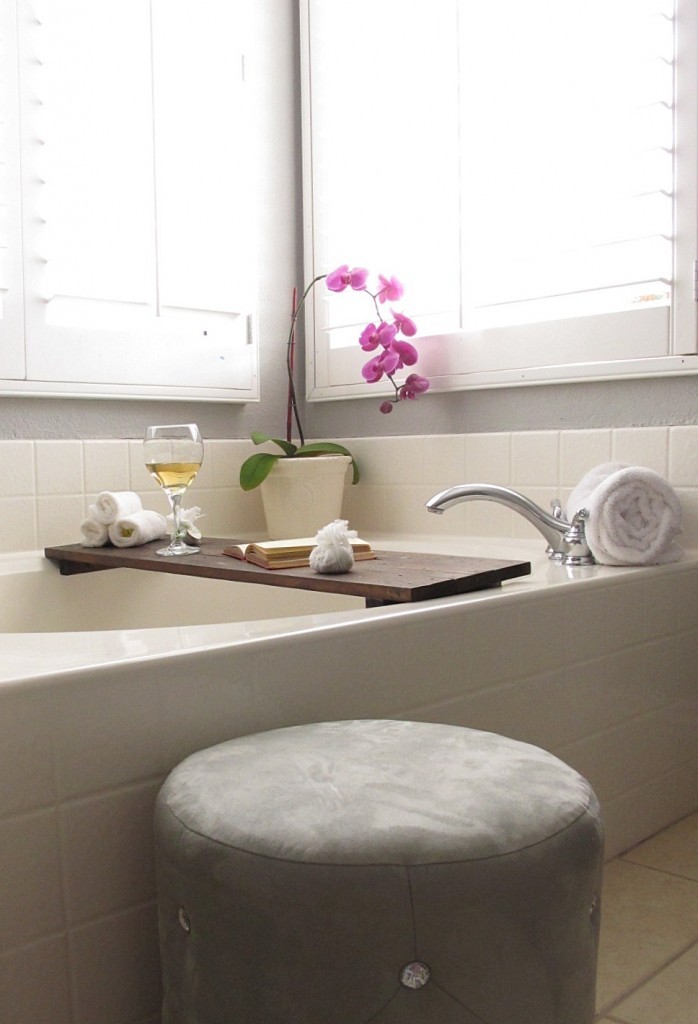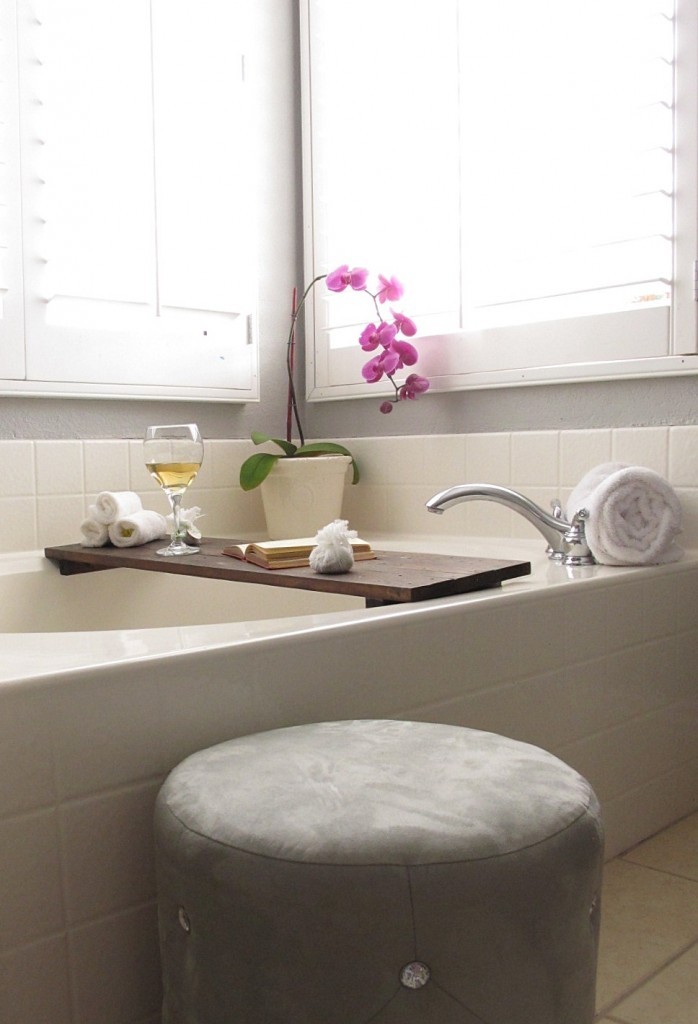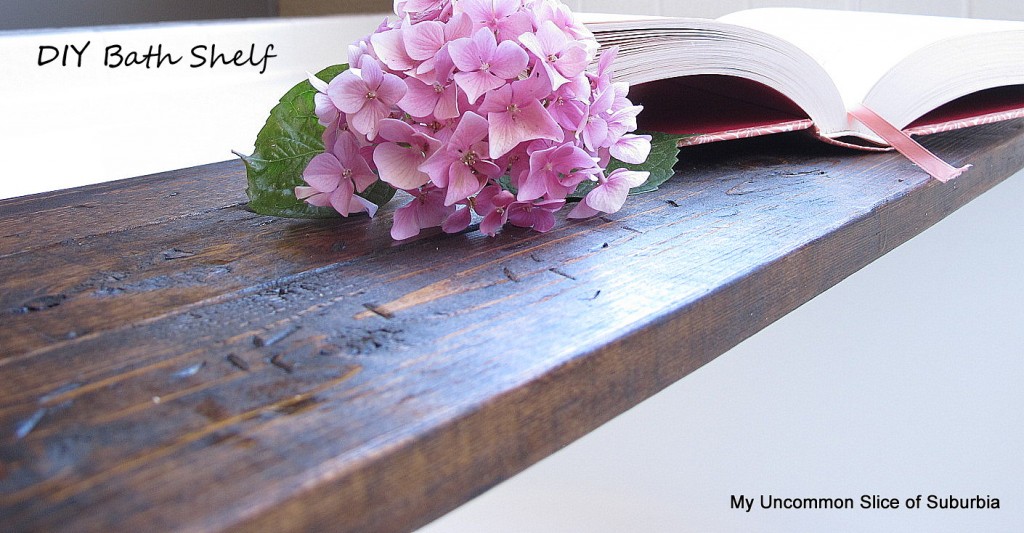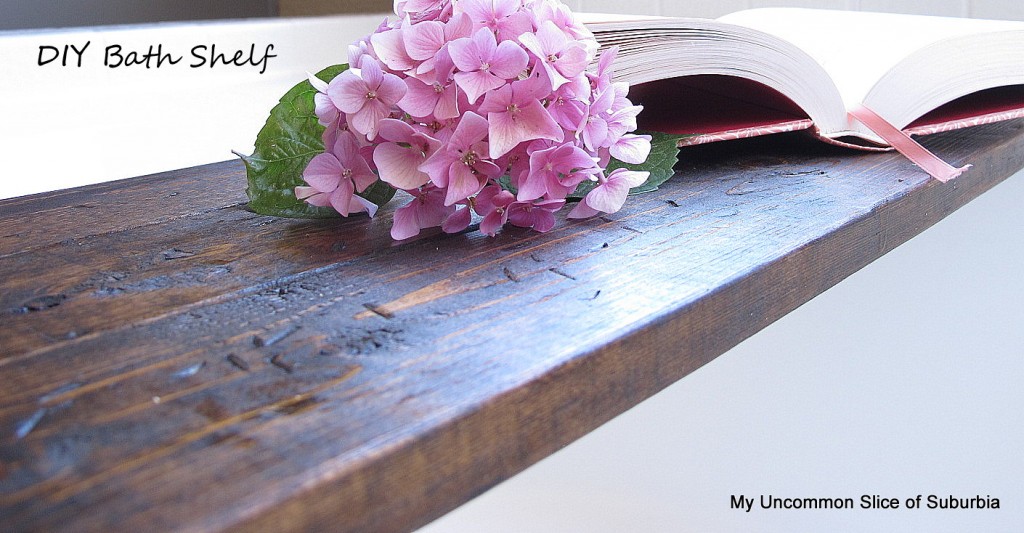 Start off my measuring your tub so you know how long the width of the wood needs to be and where the support bars should go so the shelf won't move around on you.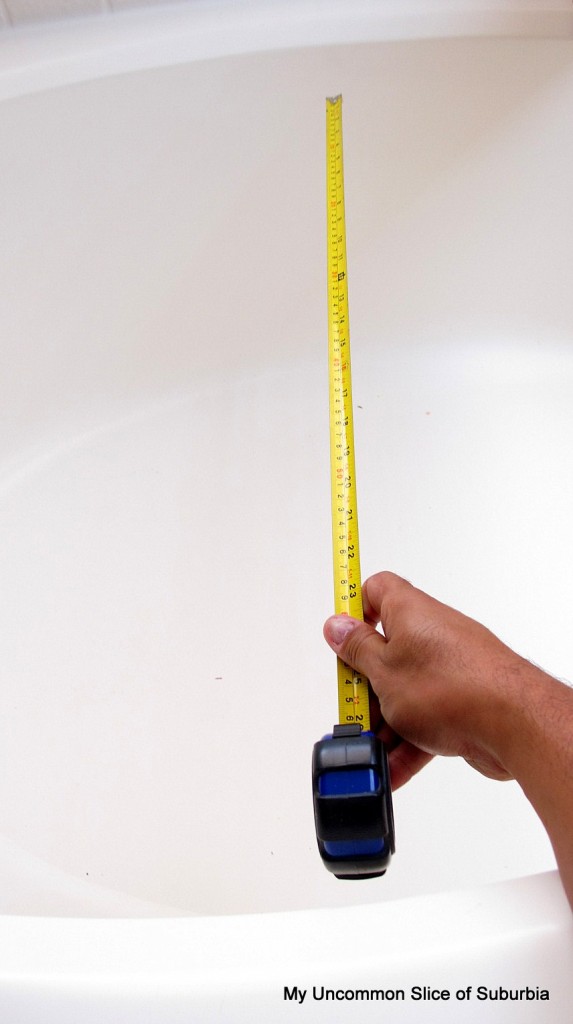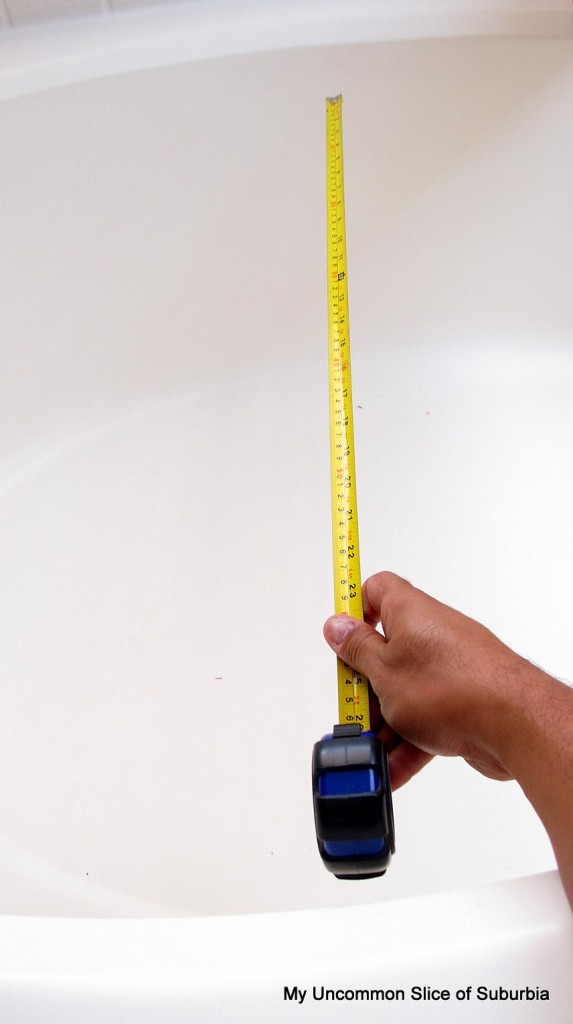 We have lots of scrap wood sitting around so we measured & cut 3 pieces of wood that match the width of our tub and 2 pieces for the support.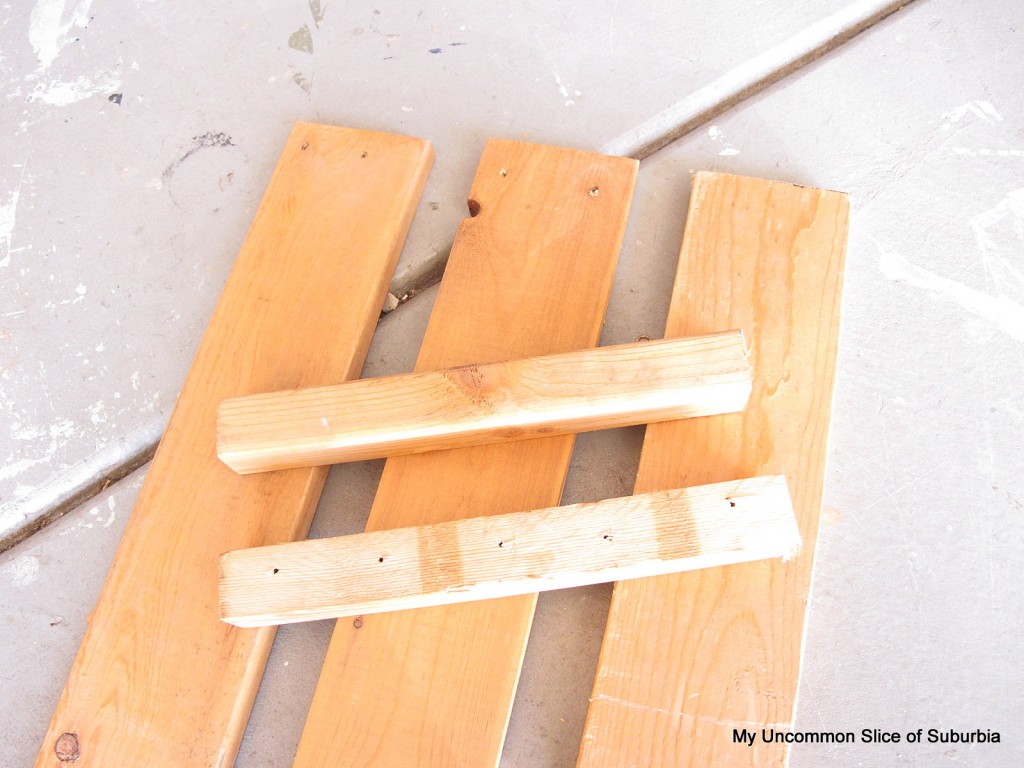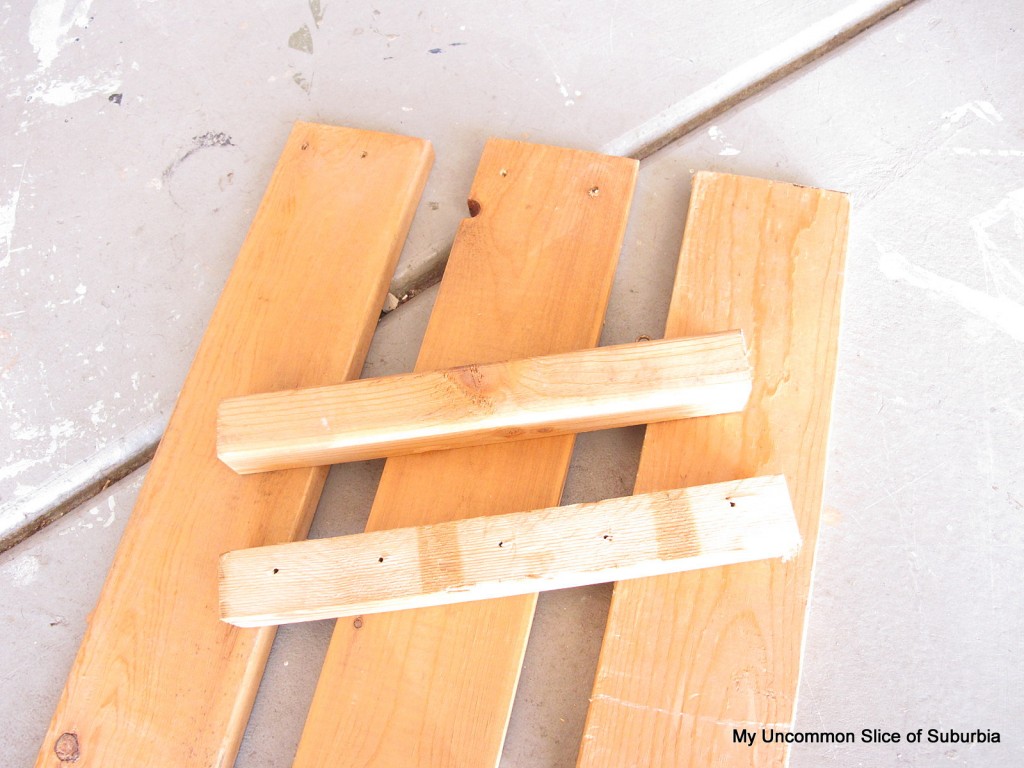 We nailed the three pieces of wood to the support bars that are on the underside of the shelf.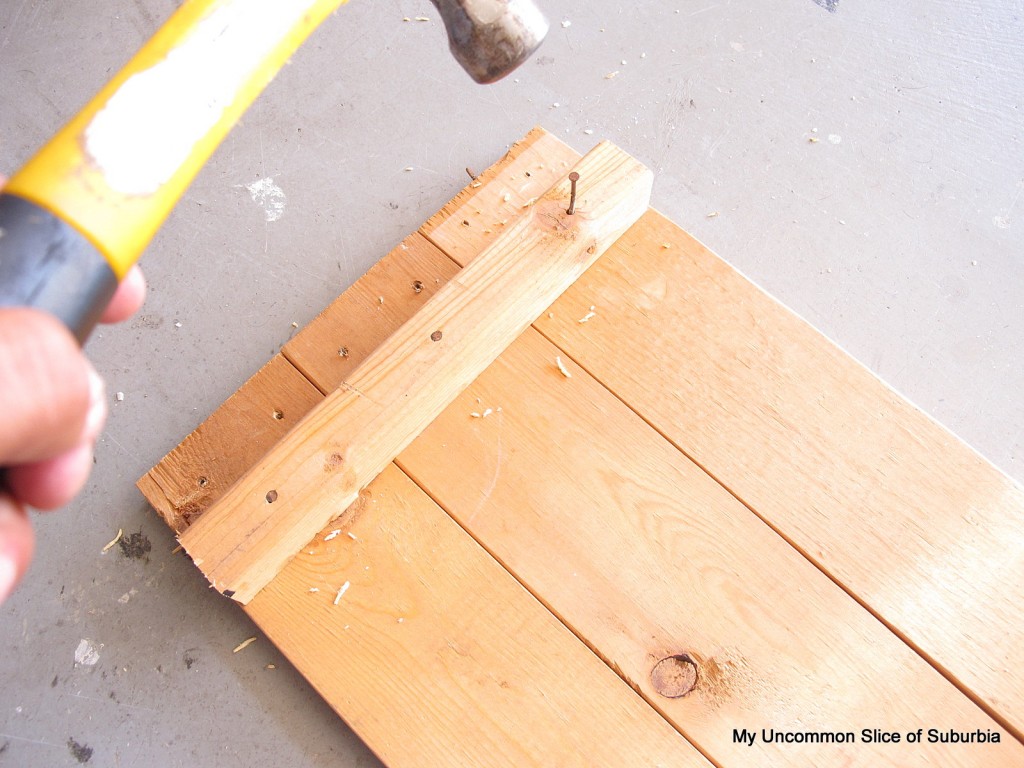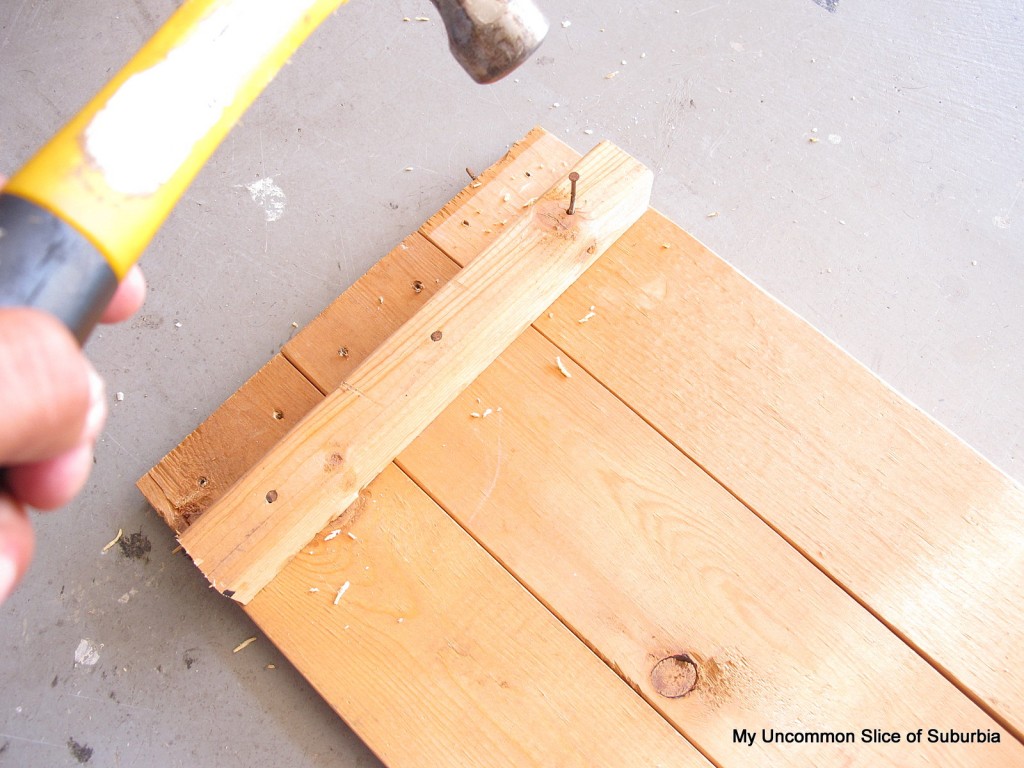 Sanded, I wouldn't want any splinters while relaxing in my bubble bath.
Distressed it using a hammer and screwdriver. (this is the fun part)
Three coats of stain, used the darkest we had on hand.
Added a high gloss varnish and voila!
 If I'm not around for a few days you know where I am!