How to Make A Vase Look Like Textured Stoneware Using Paint and Baking Soda
Ceramic and Textured Homeware is a trend I am loving at the moment but can get costly. Have no fear, with a little baking soda and leftover paint you can make an old vase look like textured stoneware in just a few simple steps! I found my vase at a consignment store nearby for $1.50, I really liked the uniqueness of it. Goodwill or any thrift store should have an abundance of different shapes and sizes as well. It's our monthly thrift store post so make sure to check out all of the awesome makeovers at the end of this post!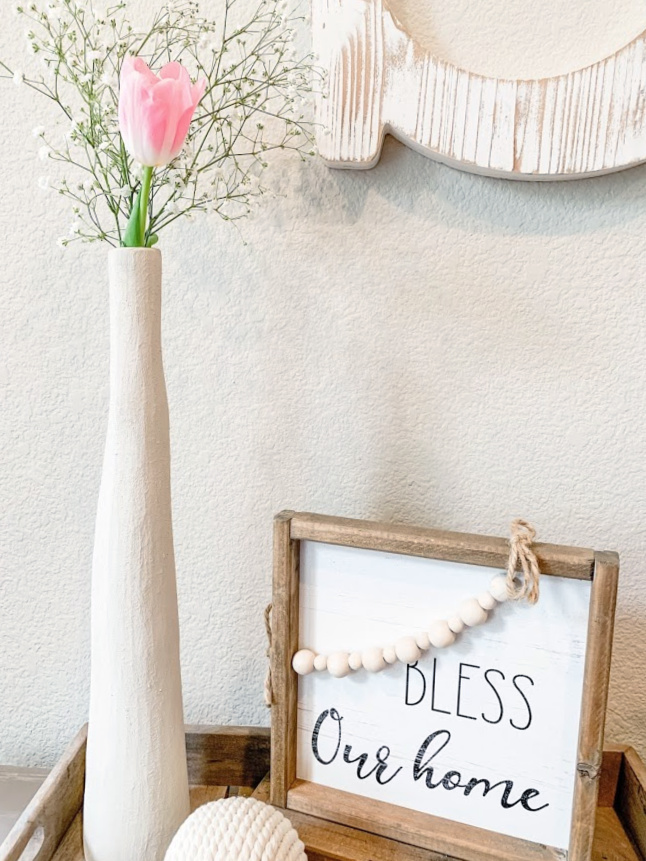 Affiliate Links listed below
Here is the vase before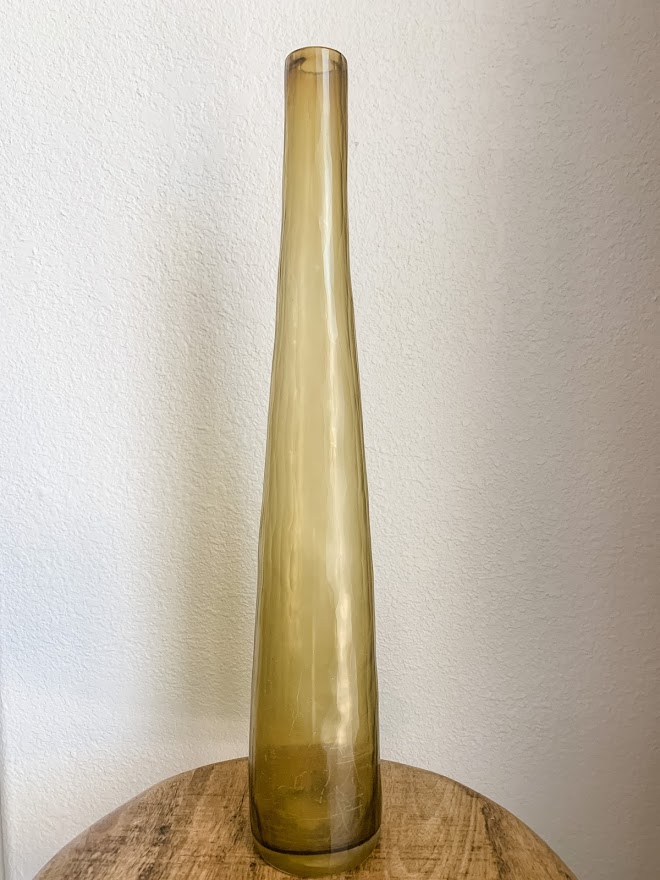 Supplies:
Glass Vase, pottery, bottle, pretty much anything will work.
Craft Brush
or Chip Brush
.
Baking Soda
Latex or Acrylic Craft Paint (I used Sherwin Williams Accessible Beige) and it will look more like stoneware if the paint is flat
Optional: Sealant or varnish
Directions:
TIP: Let me start by saying there really is no correct ratio of paint to baking soda. The ratio of baking soda to paint will depend on how textured you want your end result to be. I originally started with 1 cup of paint and 3 tablespoons of baking soda. When I added my last coat I was at about a 50/50 ratio. I realized after each coat I wanted more texture.
Clean your vase with soap and water.
Mix your paint and baking soda in a cup, I used the very sophisticated red solo cup.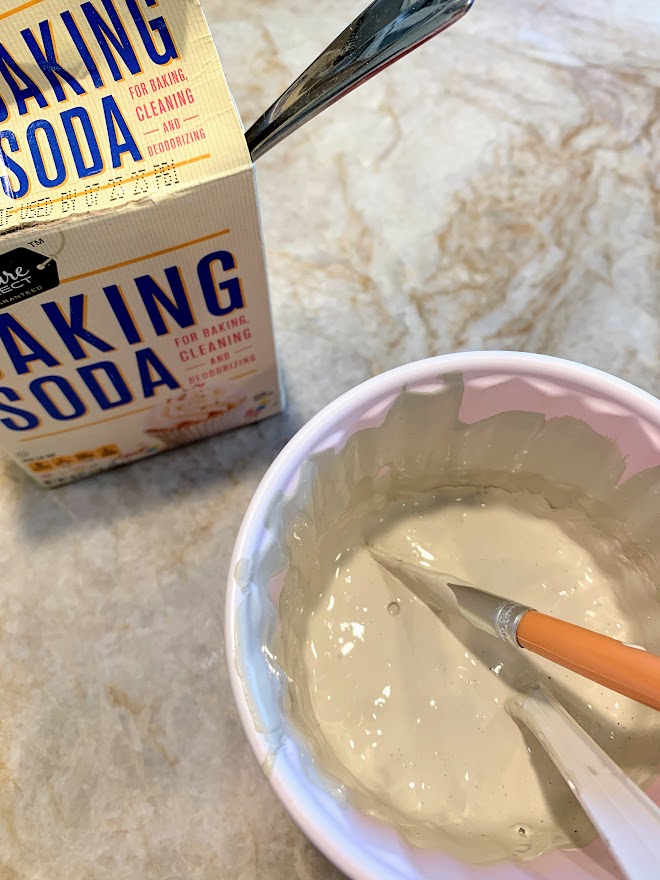 Using a chip or craft brush, apply the baking soda and paint mixture to your vase and let dry around (30-40 minutes) then apply another coat of paint.
Continue applying layers of paint until you get the look you want, this was after 3 coats.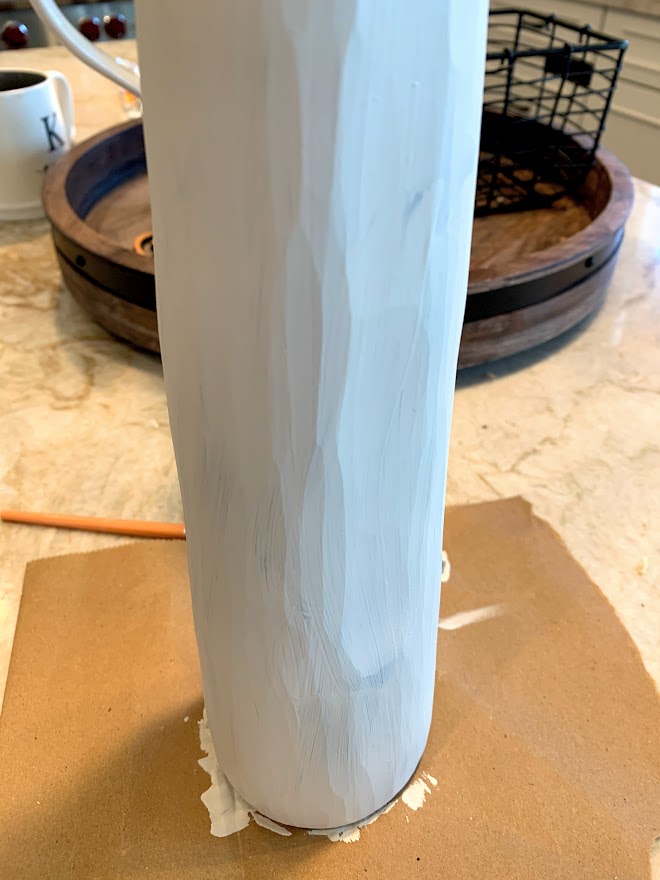 This is where I added more baking soda for about a 50/50 mixture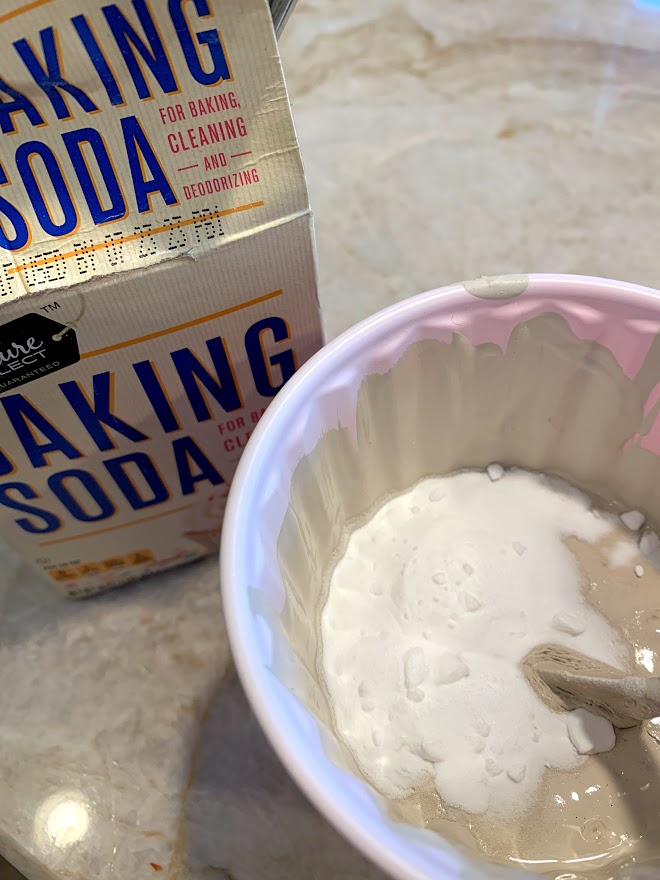 On my very last coat (4th coat) I dabbed the paintbrush to give it a stippled effect. I know there are stipple brushes made just for this but my little craft brush worked just fine.
Allow your vase to dry for at least 24 hours, before using.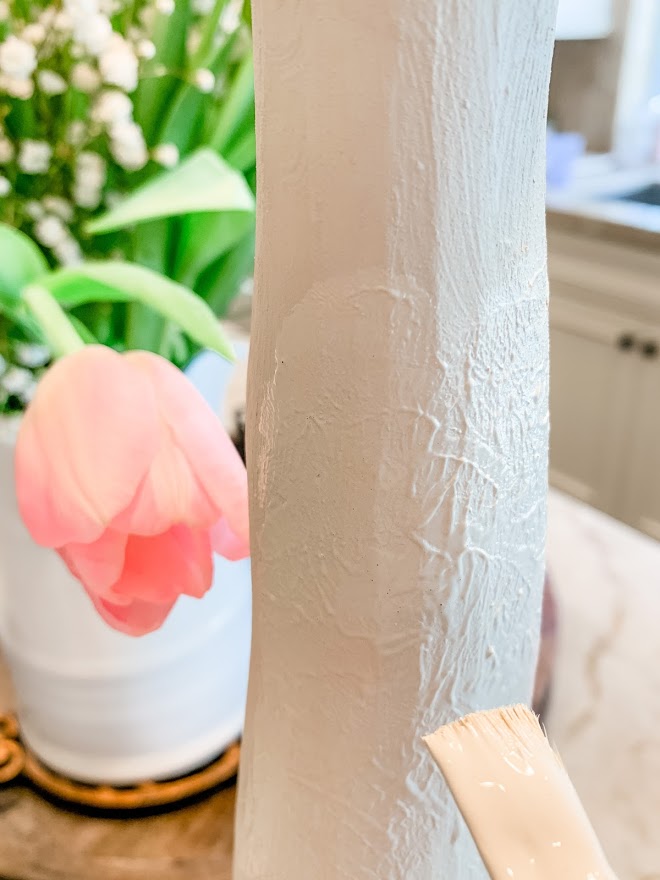 I think it has just about the right amount of texture!
Optional: You can also protect the paint with a sealant or varnish to help to prolong its lifespan. If you plan on using this outside or adding water to the vase I would definitely seal it.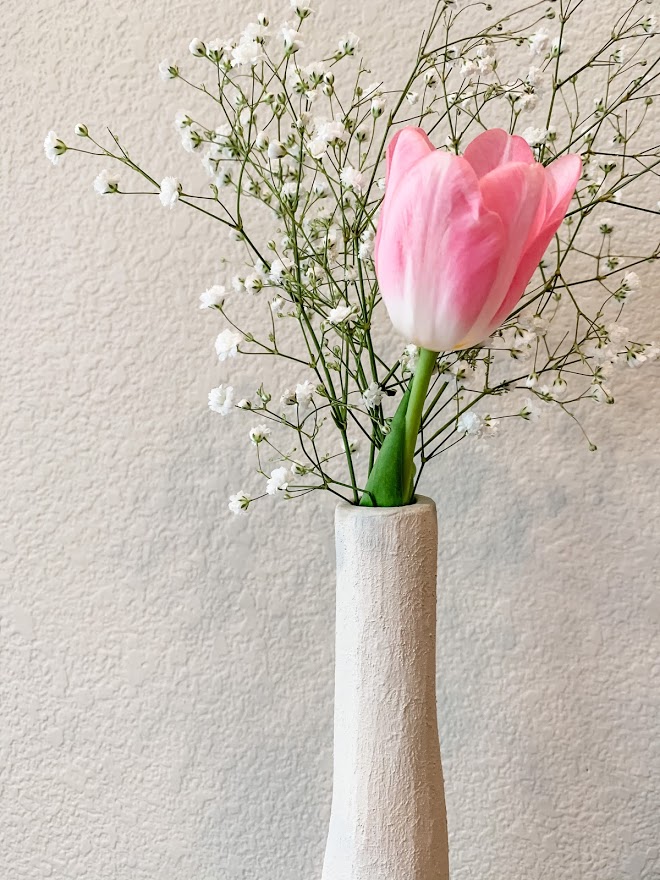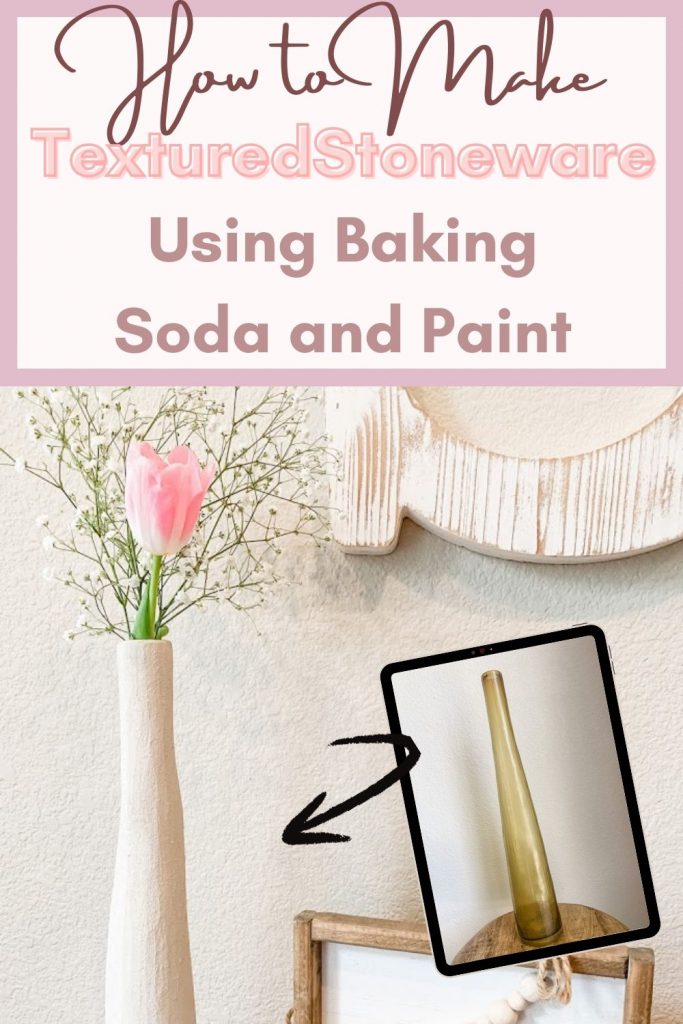 I was debating adding a darker shade of paint on the bottom half but decided to keep it as is for right now.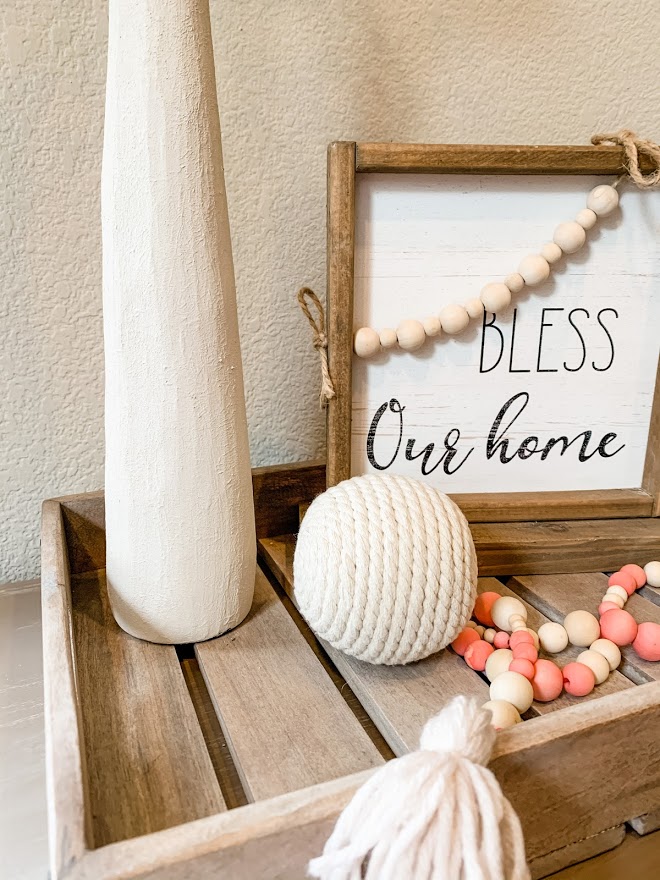 You can find my tutorial on the wooded garland here. A little trick, I used food coloring!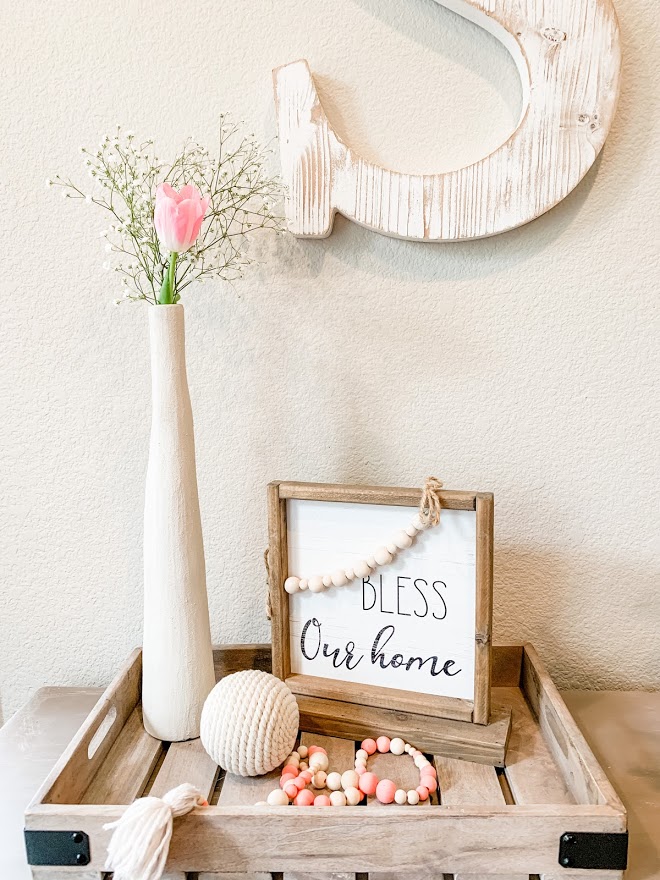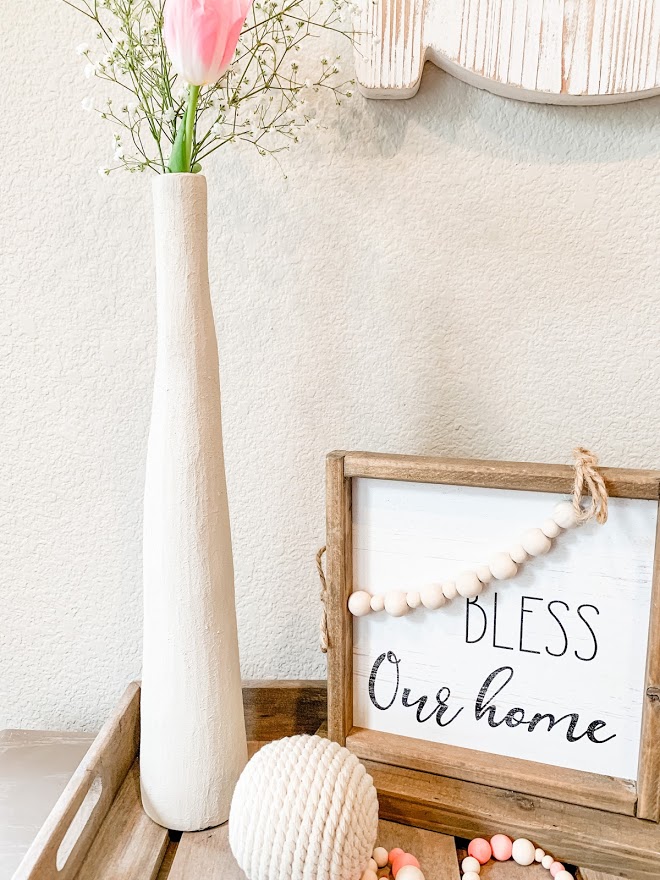 There are so many ways to texture paint with items from around your home; coffee grinds, flour, baking powder, etc. I did give the baking powder a try and maybe it was user error but I wasn't getting as much texture as I wanted, however, it was still really pretty. I also used a stucco patch and that was a great big fail.
In the past, I have used the Stone textured spray paint to create a DIY Stoneware Vase and a concrete pumpkin. It's almost the same effect but using the baking soda made this practically a free project.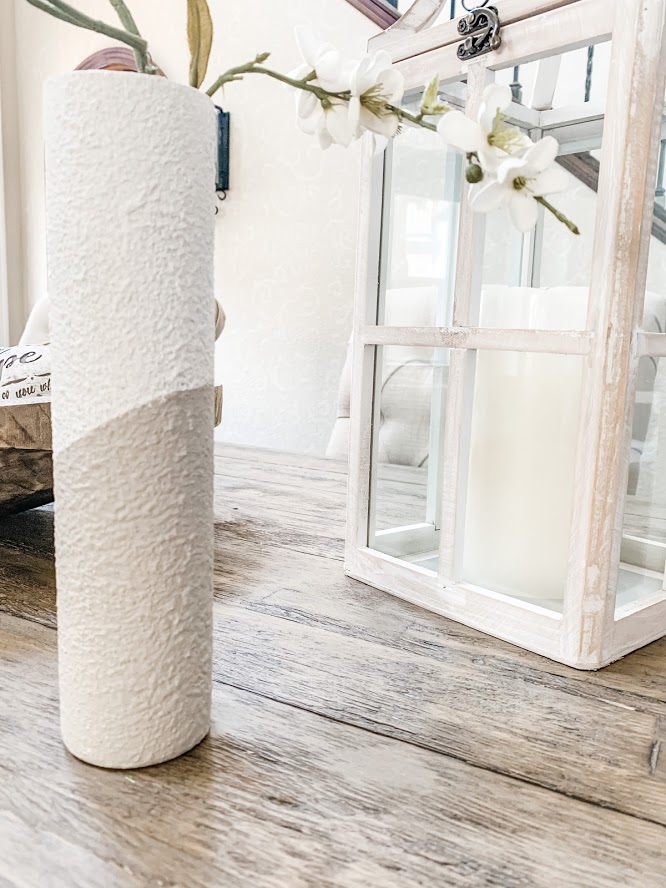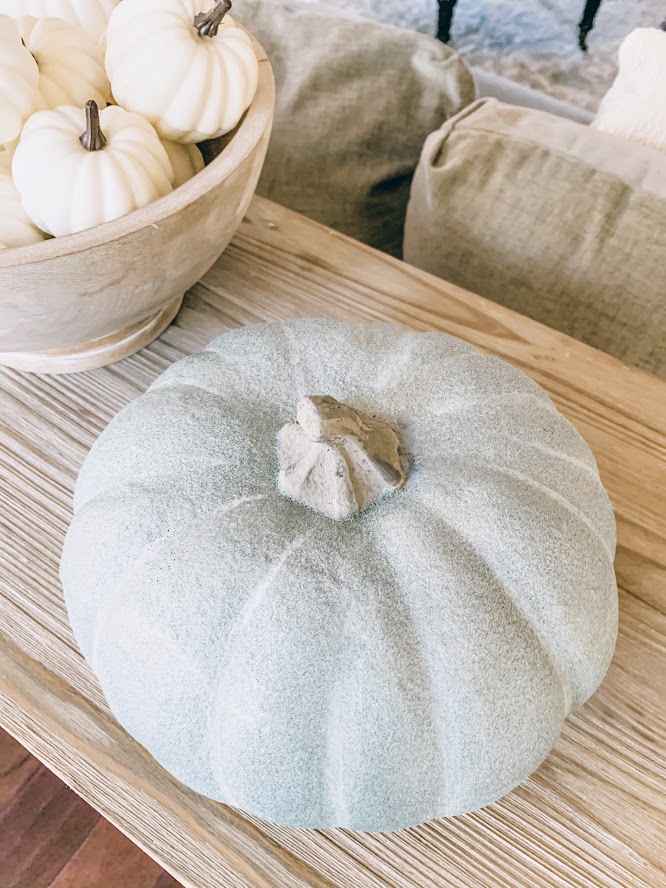 Time to check out all of the amazing thrift store makeovers for the month of February, I know I can't wait to see the transformations!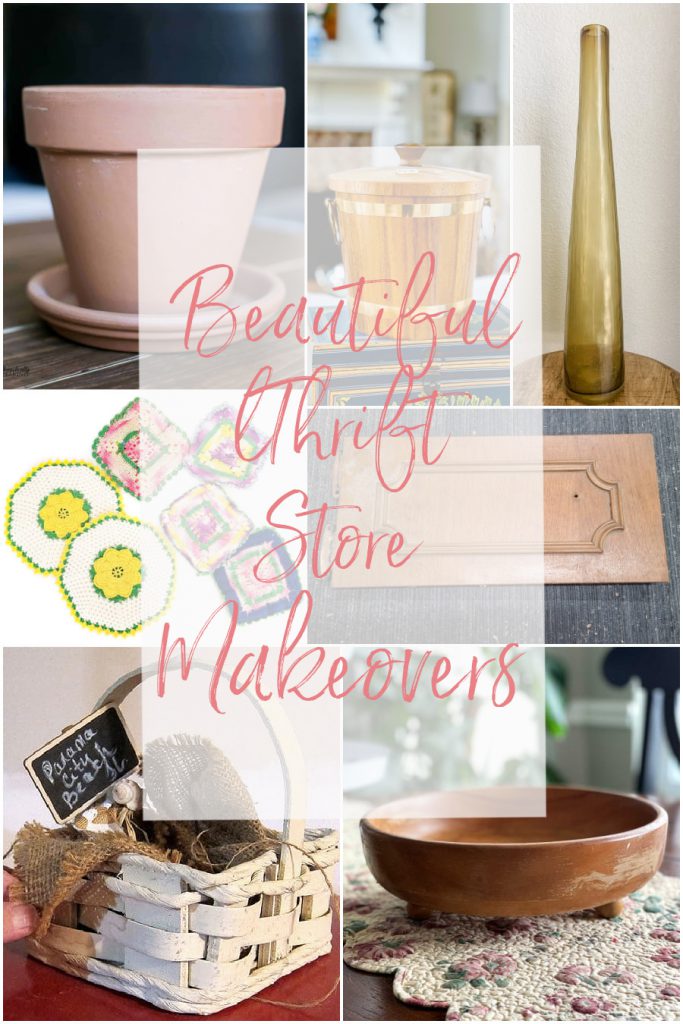 How to Make a Macrame Plant Hanger Domestically Speaking
DIY Chinoiserie Ice Bucket Our Southern Home
Textured Stoneware Using Paint and Baking Soda My Uncommon Slice of Suburbia
DIY Coin Purse from Crocheted Potholders Sadie Seasongoods
Cabinet Door Vanity Tray My Repurposed Life
Bird Nest In A Basket Petticoat Junktion
Bleaching Wooden Bowls | Farmhouse Look House of Hawthornes
Thank you so much for stopping in today!