I love the look of stoneware but not the price tag, so I decided to try and make my own DIY Stoneware Vase. At first, I was going to buy cement that you mix however while browsing the paint section, I found this stone textured spray paint and thought that looked a whole lot easier. And boy was I right, this really was one of the easiest transformations I have ever done. It's Thrift Store Decor Day so make sure you scroll to the end to see all of the awesome transformations!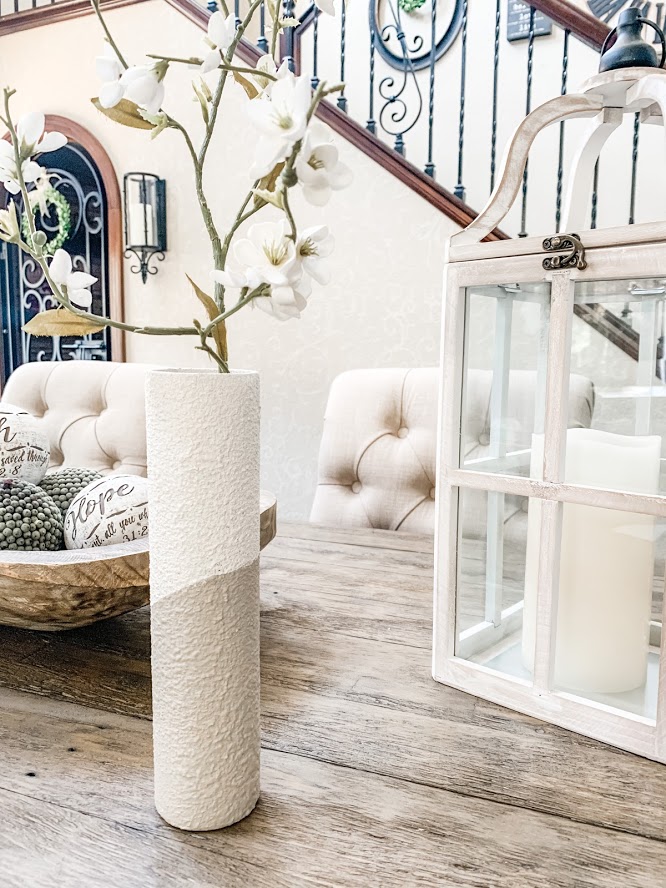 Here is the vase that I purchased at a thrift store a few years back that I had in my stash of goodies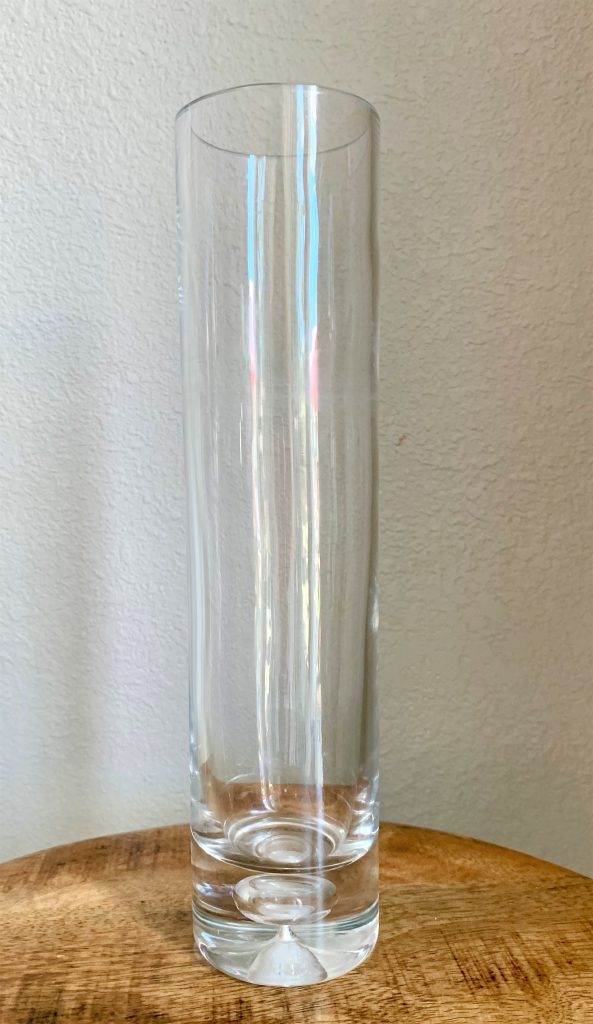 This stoneware from Wayfair below is adorable but it's also on the pricey side as is this one from West Elm which became my inspiration.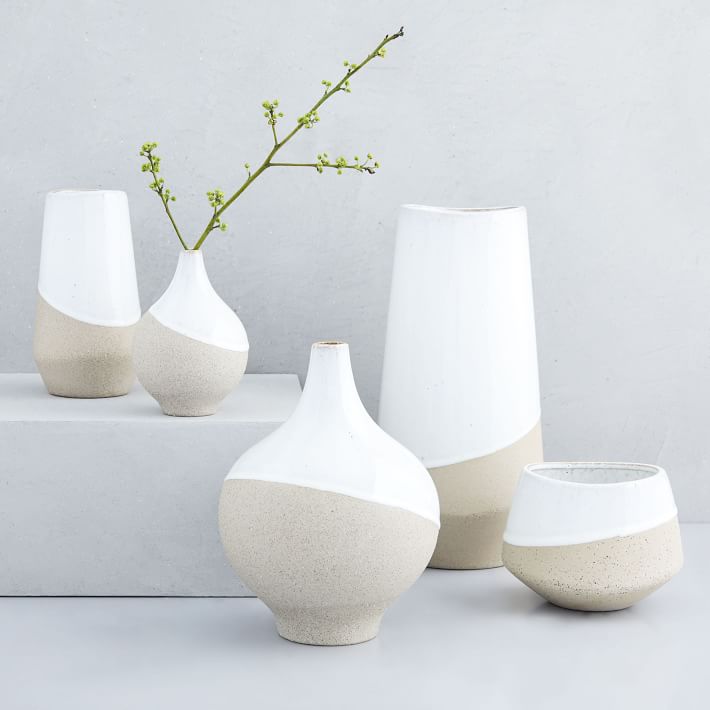 This project took about a half a can of spray paint.
Supplies:
Vase
Krylon Coarse Stone Texture Finish Spray Paint
in the color White Onyx
(I purchased my paint at Hobby Lobby with my 40% coupon so it was $6.50 but here is an affiliate link if you can't find it locally)
Craft Brush
Paint ( I used a paint sample from when we were deciding on house colors for the exterior)
Directions
Make sure your vase is clean and place the vase on a covered surface.
I Spray painted 4 coats to get complete coverage, waiting at least 15 minutes in between each coat.
Let the vase dry overnight.
Using a craft brush paint the vase however you would like.
Let dry and add your favorite florals.
This was coat 2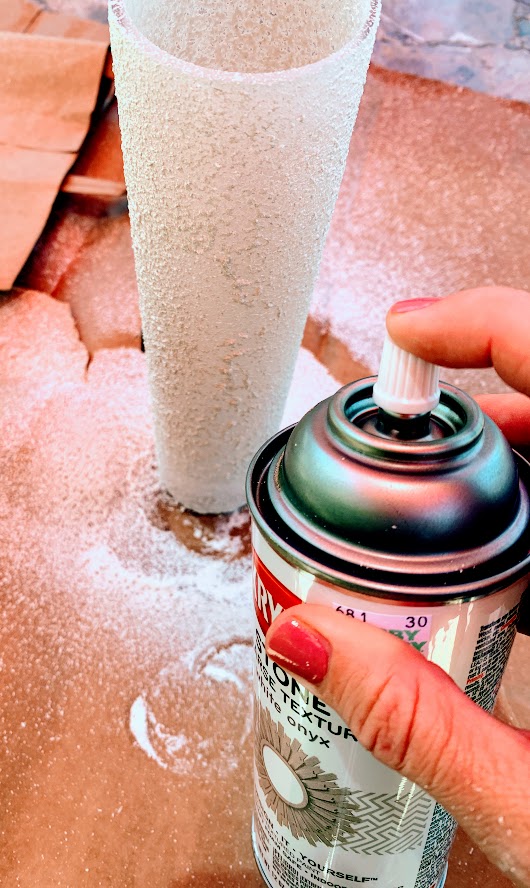 This was after coat 4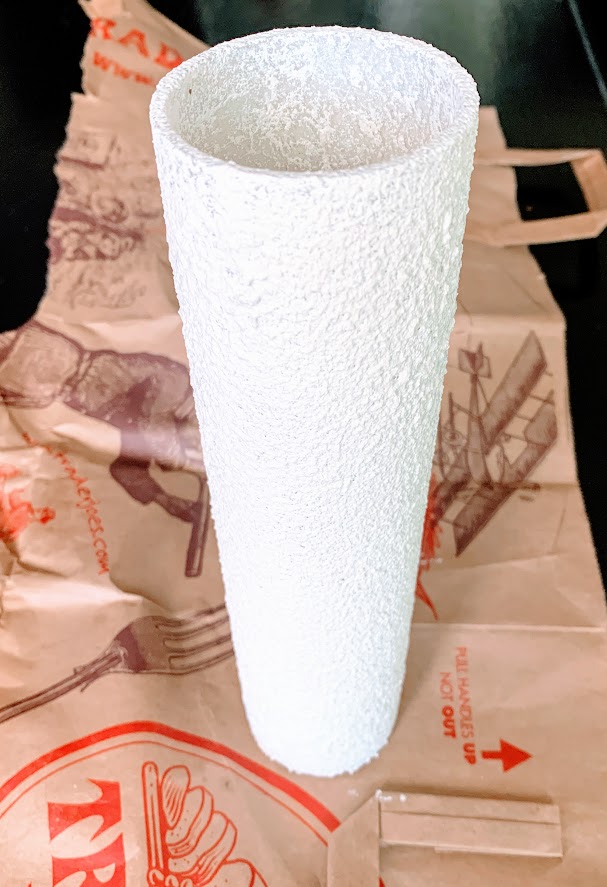 Using the west elm vase as my design inspiration, I freehanded the paint onto the vase with 2 coats of paint.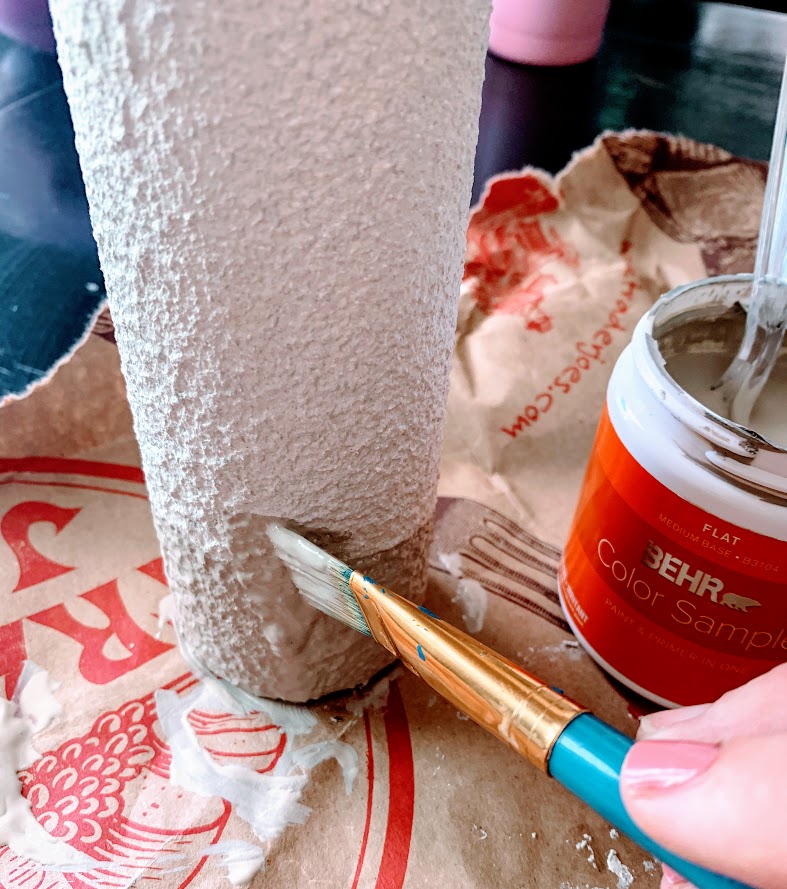 It turned out pretty cute and was super easy, best of all it didn't break the bank.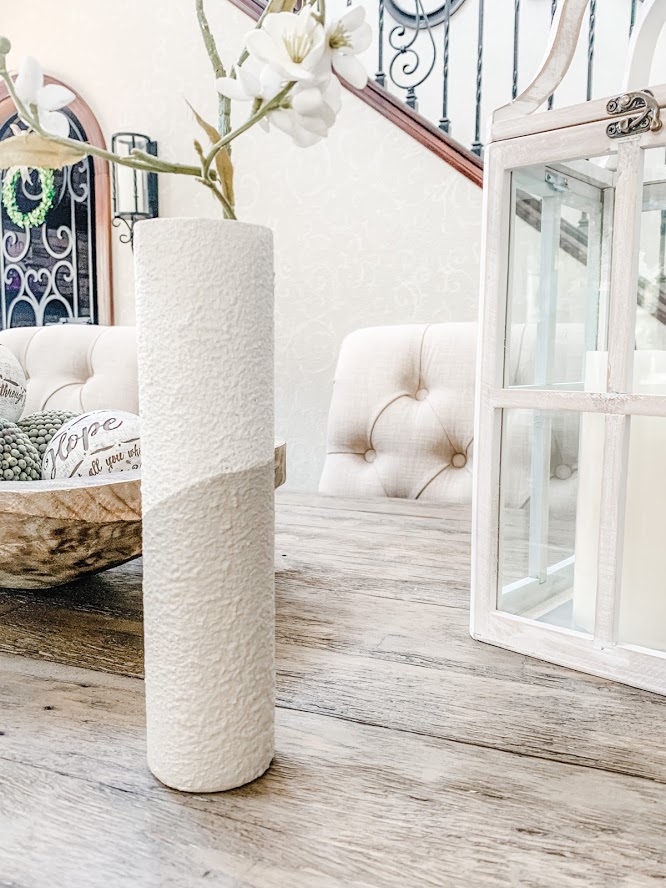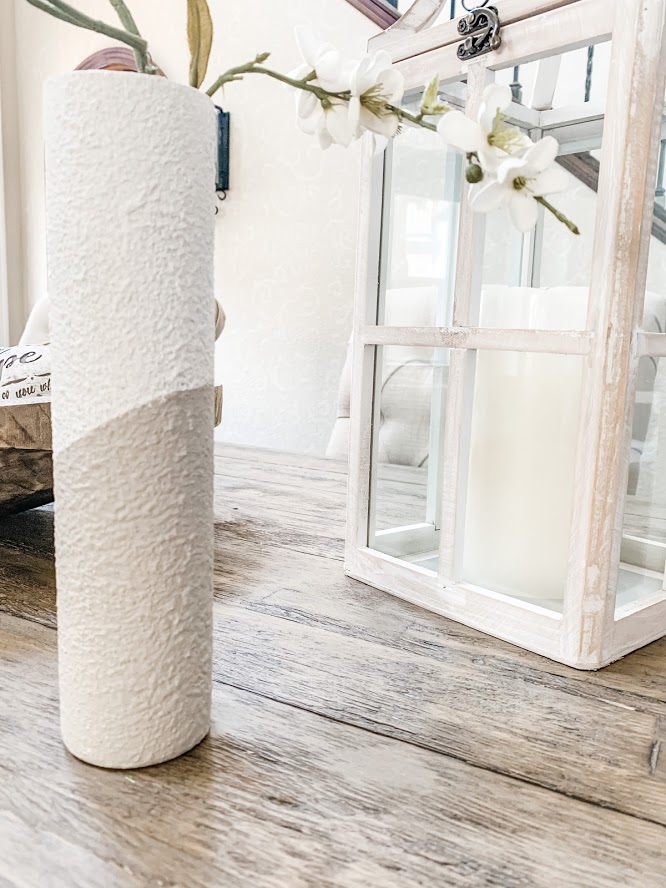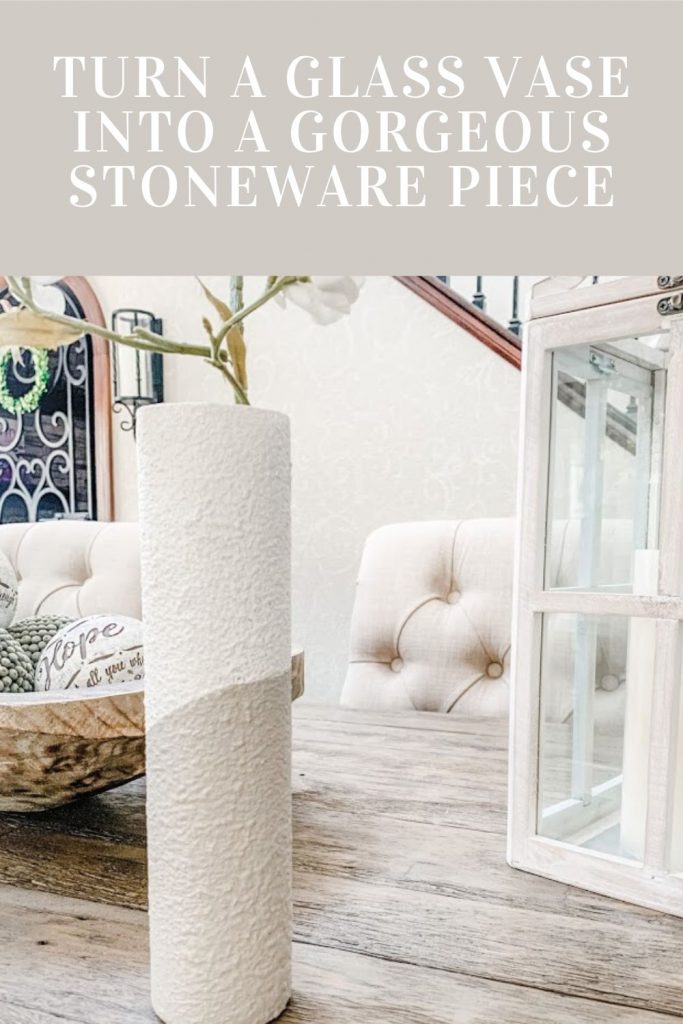 Check out all of the amazing thrift store makeovers from my favorite thrifty blogger friends!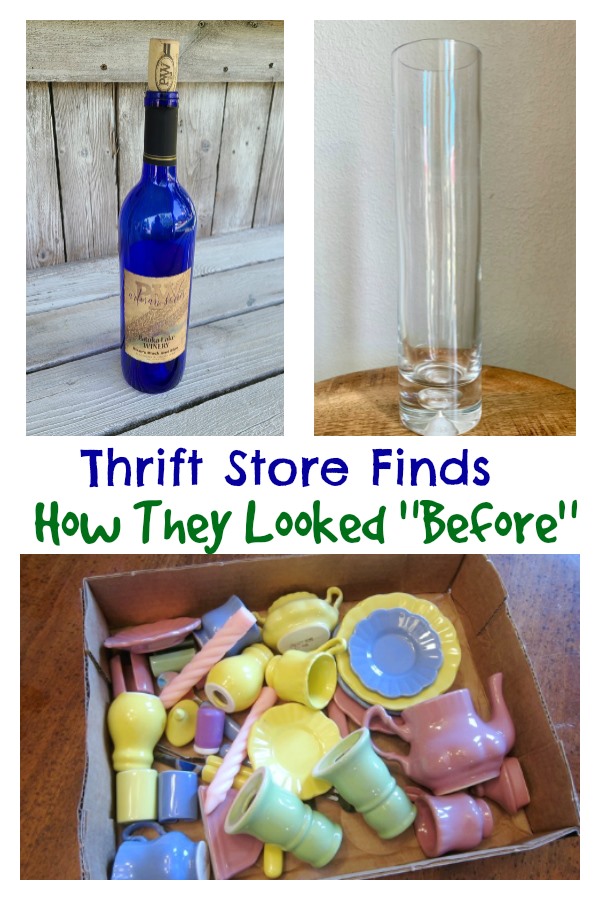 Wine Bottle Solar Lights
DIY Stoneware Vase
Miniature Tea Set Magnets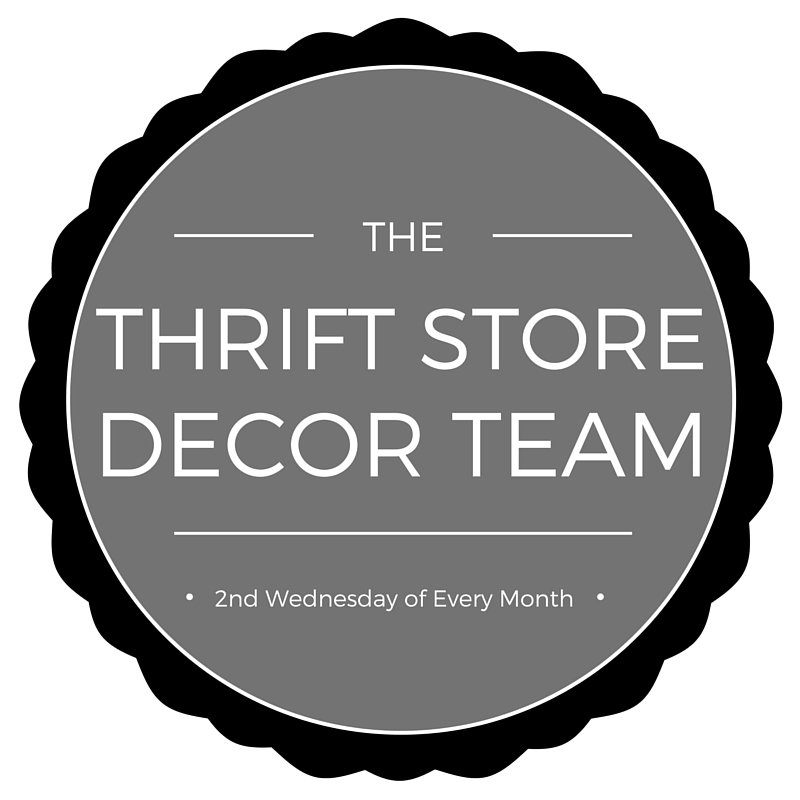 Thank you so much for stopping in today, have a great week!