This Easter why not make some Easter Bunny Brews for the host or hostess!  Lets face it, throwing a party takes lots of time and effort so why not make a little something special for the host you know they will fully appreciate!  No worries if they don't drink beer, this can be made with sparkling cider, root beer, wine, whatever beverage you know they love!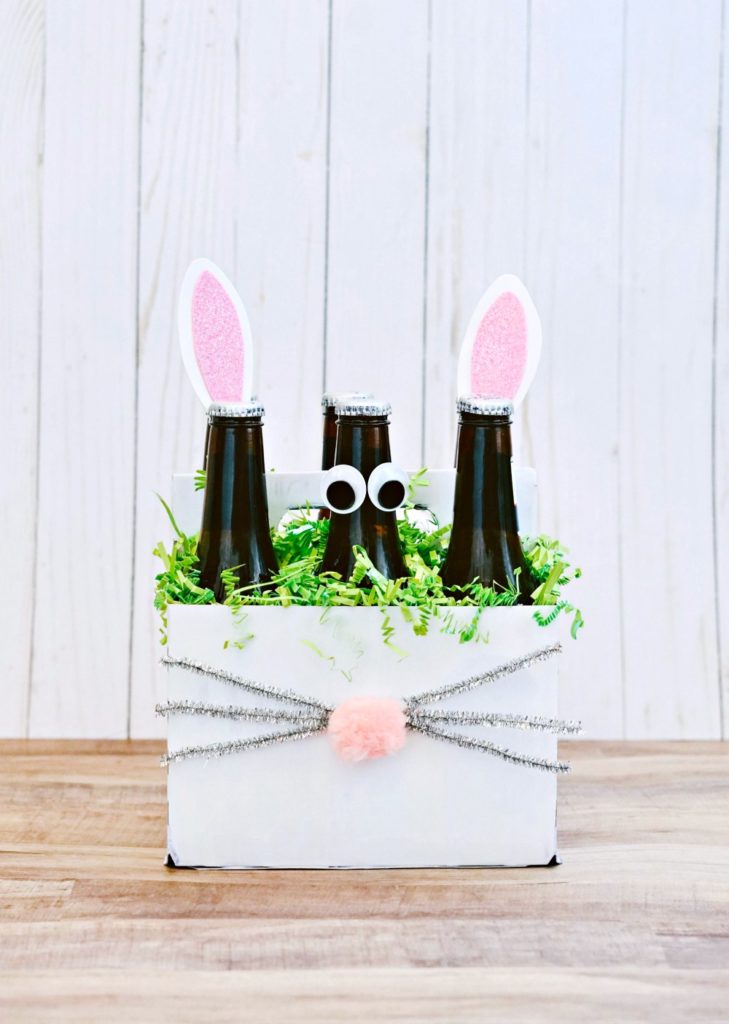 SUPPLIES : (many of these supplies can be found at the dollar store)
6 pack of your Favorite Beer
White Spray Paint
Easter Grass
White Foam Paper
Pink Foam Paper
Googly Eyes
Super Glue
Pipe Cleaners
Bunny Tail
Pink Pom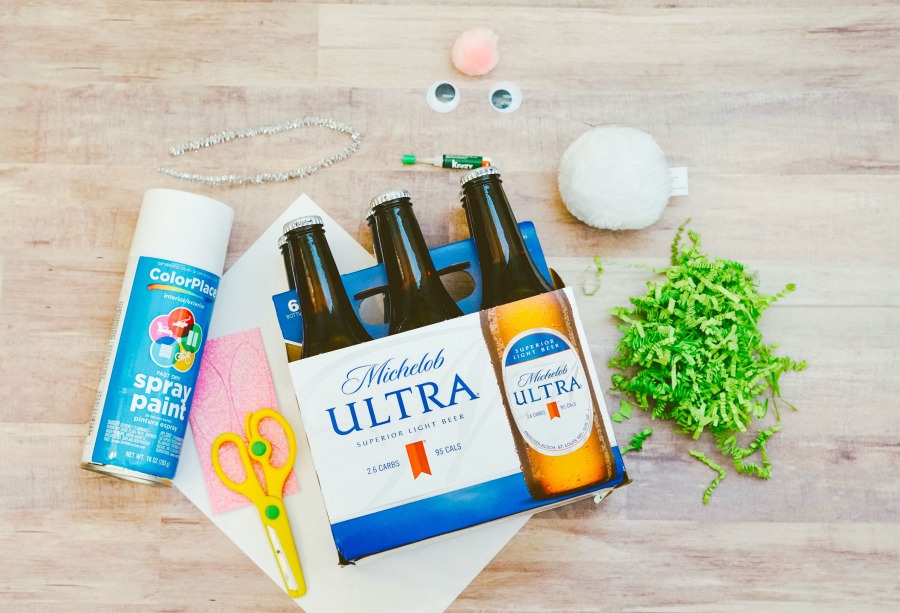 Directions: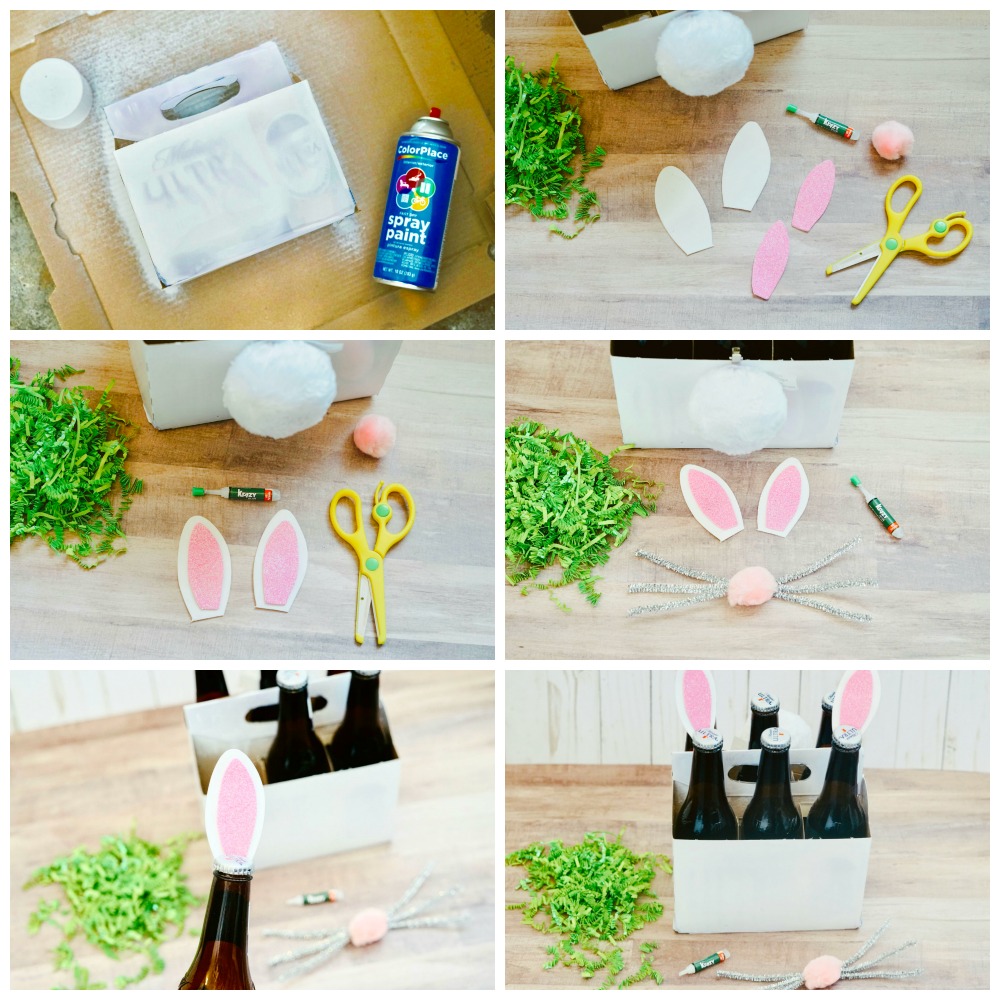 Take your 6pk of beer and paint your empty 6pk white.
Clip you bunny tail to the back of your 6pk of beer.
Take your pink and white pieces of foam paper and cut two large bunny ears. You will want to make the pink portion smaller than the white, so you can glue it to the white part of the ear.
Glue your pink and white pieces of foam paper together to create a bunny ear.
Next, take your pipe cleaners,glue and your pink pom and craft up a bunny nose with whiskers!
Take the the two beer bottles on the ends of the 6pk and glue a bunny ear to the back of each bottle.
Glue your bunny nose/whiskers onto the 6pk of beer.
Glue two googly eyes onto the center beer.
Fill with Easter grass.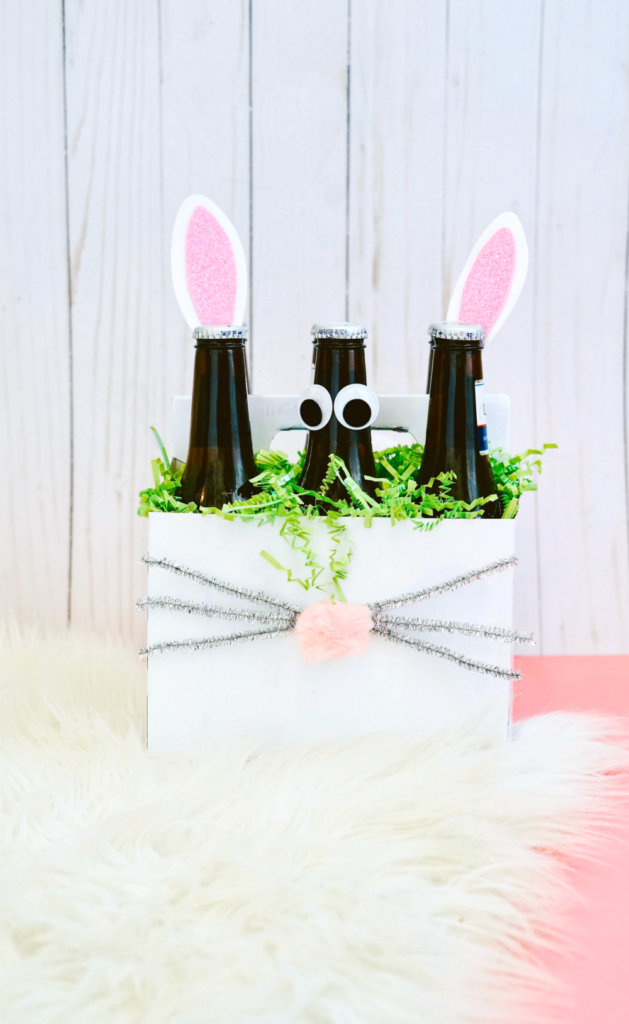 Your beer bunnies are complete!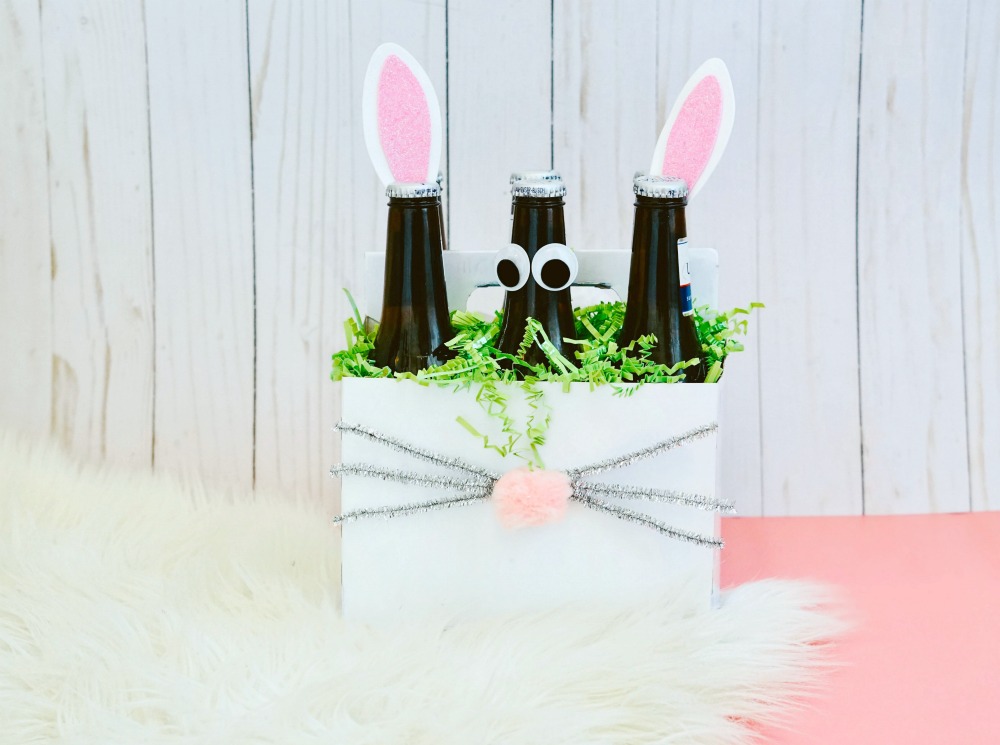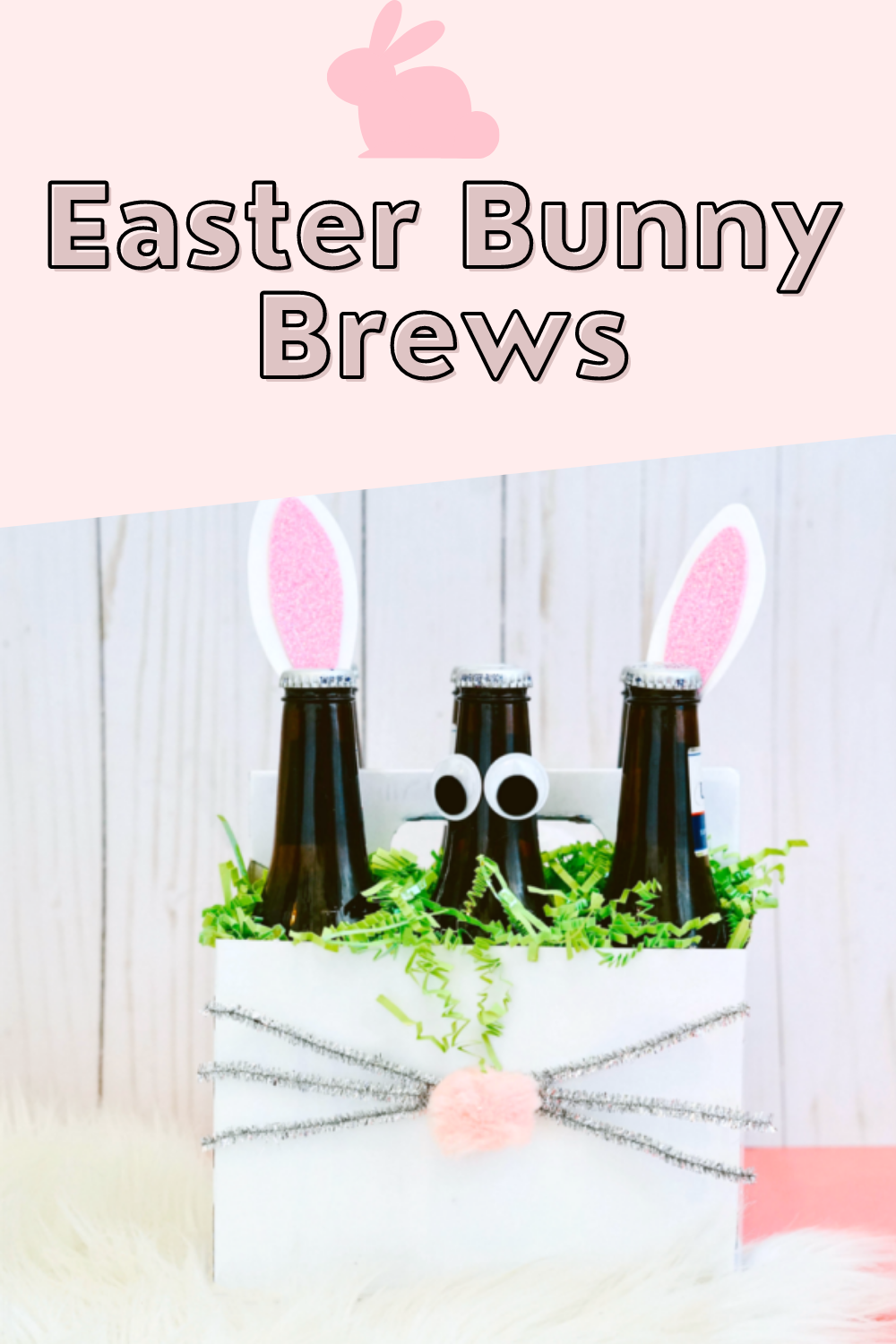 Have fun adding a little Hippity Hoppity this Easter and showing a little gratitude for the hardworking host!
Happy Easter