Do I have a fun and incredibly easy 10 minute Spring project for you today, tiny wine cork succulents! These are the perfect no fuss way to bring a little bit of Spring into your home. We have had so much rain, I can not wait for the warm weather to come our way! Until then, these cute little guys bring a smile to my face.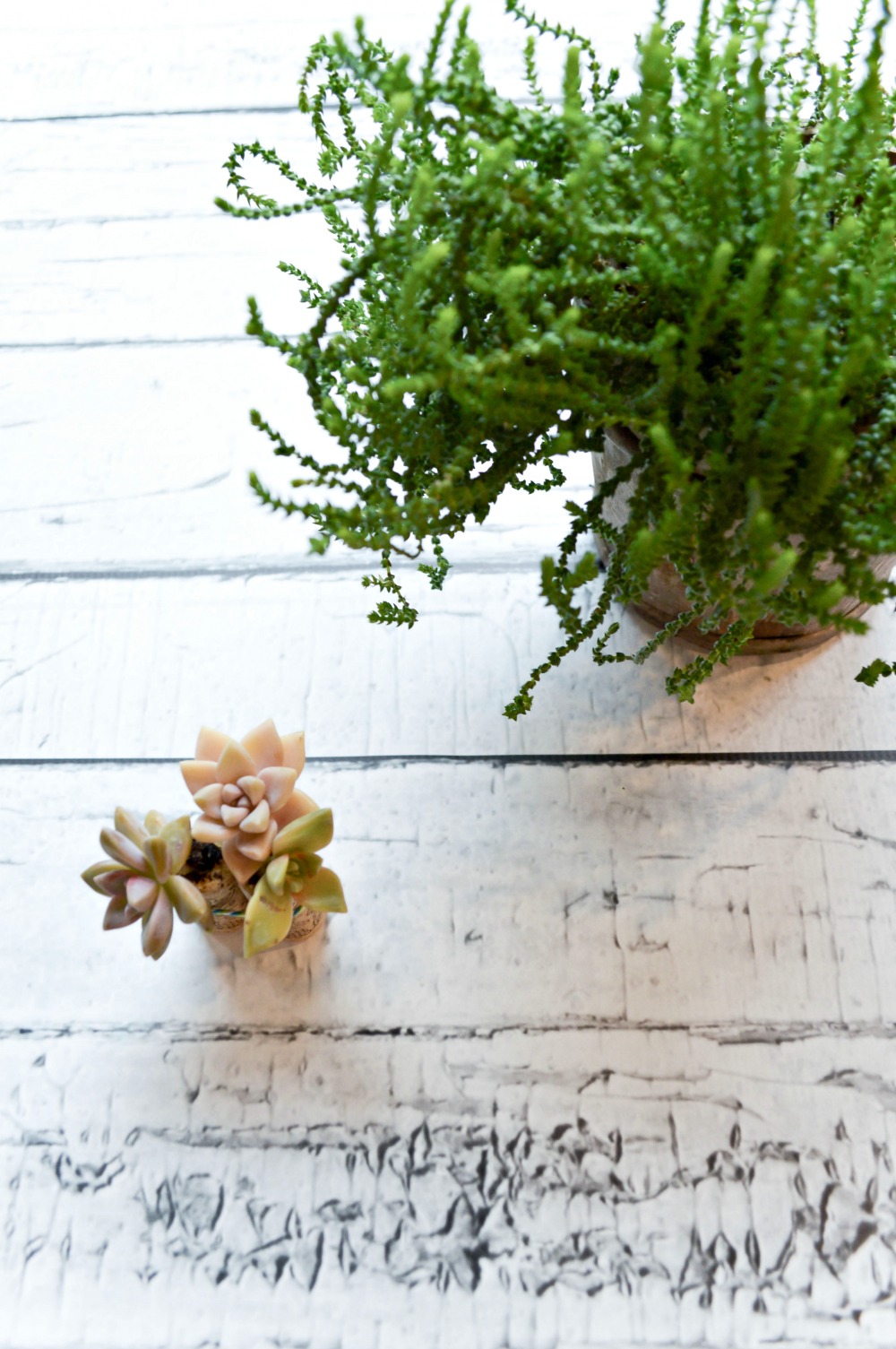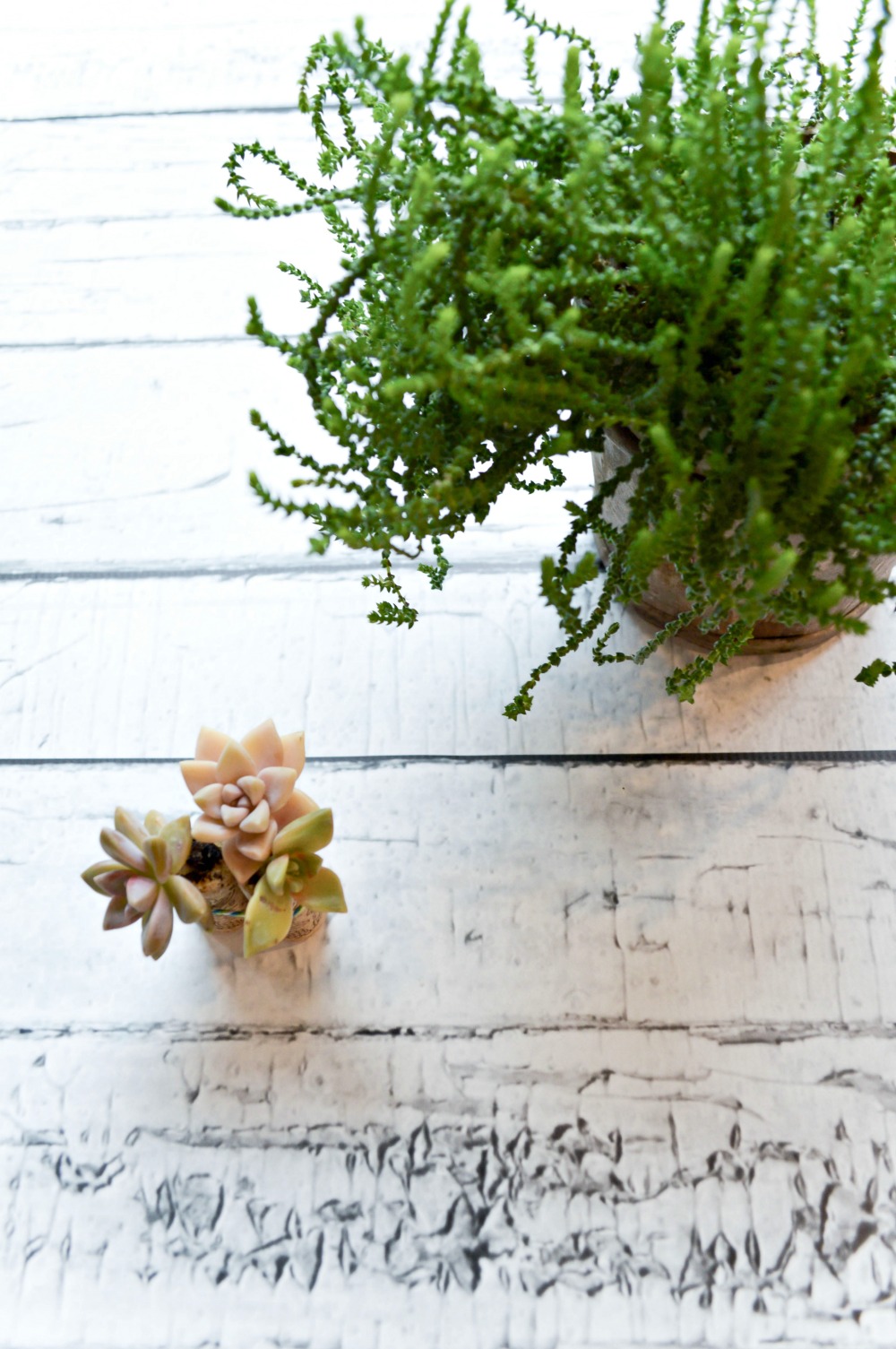 Supplies
Wine Corks
Dirt
Scissors
Clippings of succulents
String
(Note: I used the scissors to hollow out the cork but really you could use anything with somewhat of a sharp point, even a drill would work perfectly)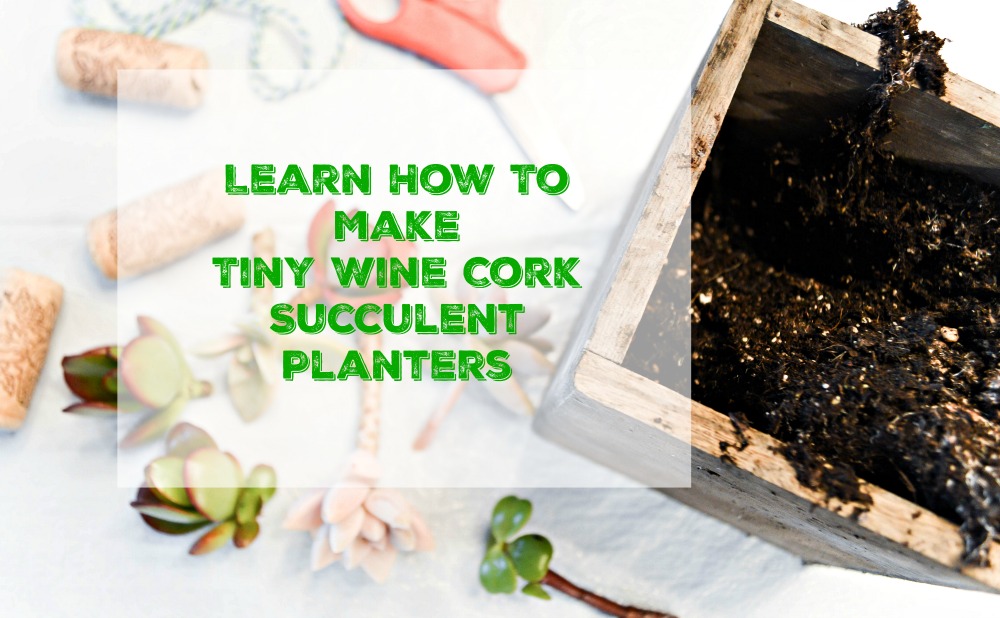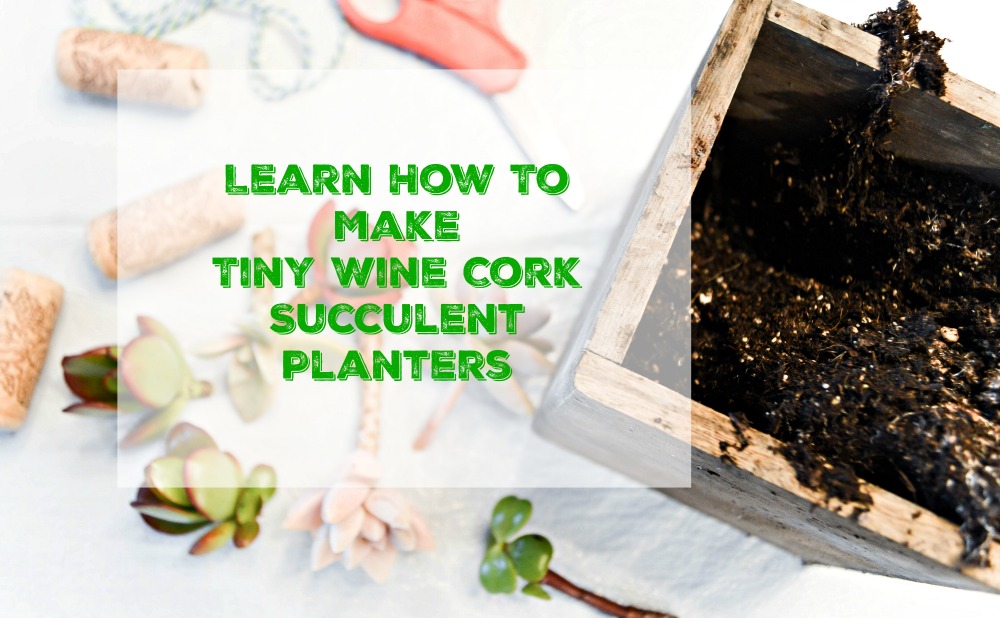 Grab a used cork
Hollow out the cork, I kind of just went around and around with the scissors till I was about 3/4 down the cork.
Add the succulent of your choosing (you might need to clip the stem to fit)
Fill with a pinch of dirt
Once I had three corks finished I tied a string around them to help hold them up
If you only want to do 1 I would suggest turning it into a magnet as it won't stay up on it's own.
Add a few drops of water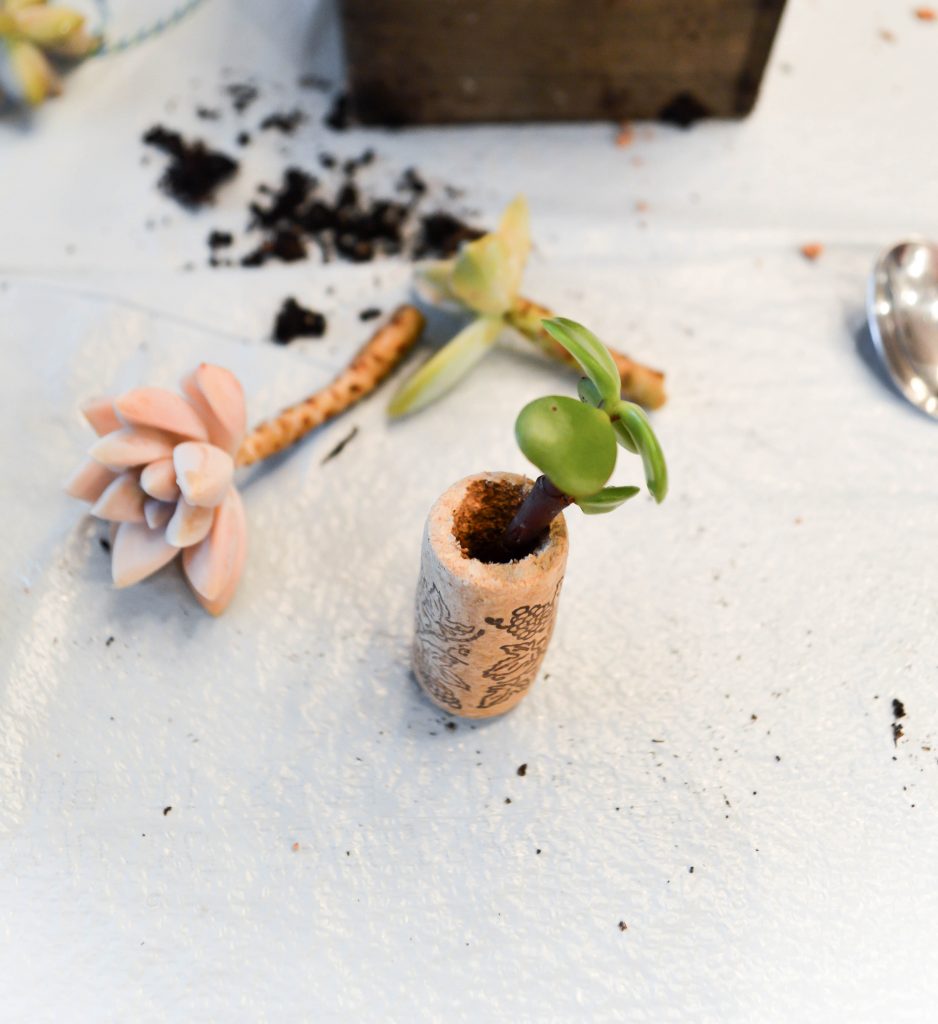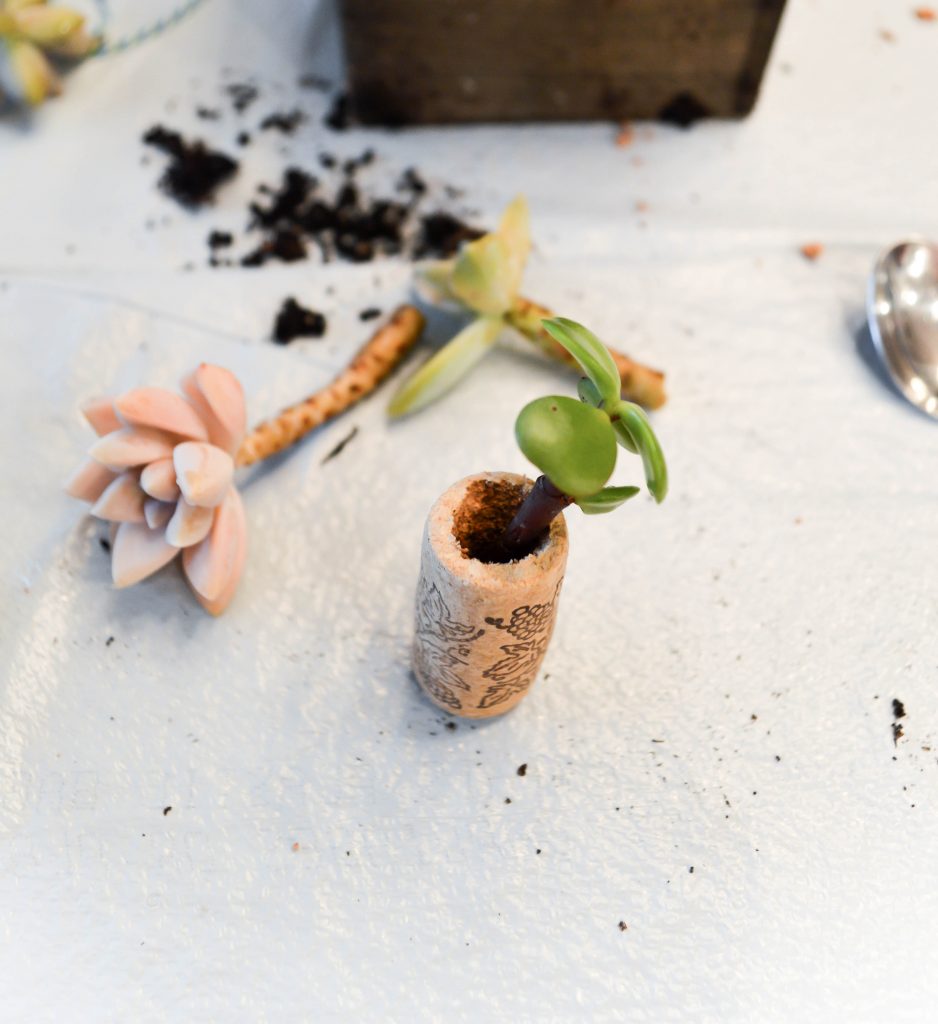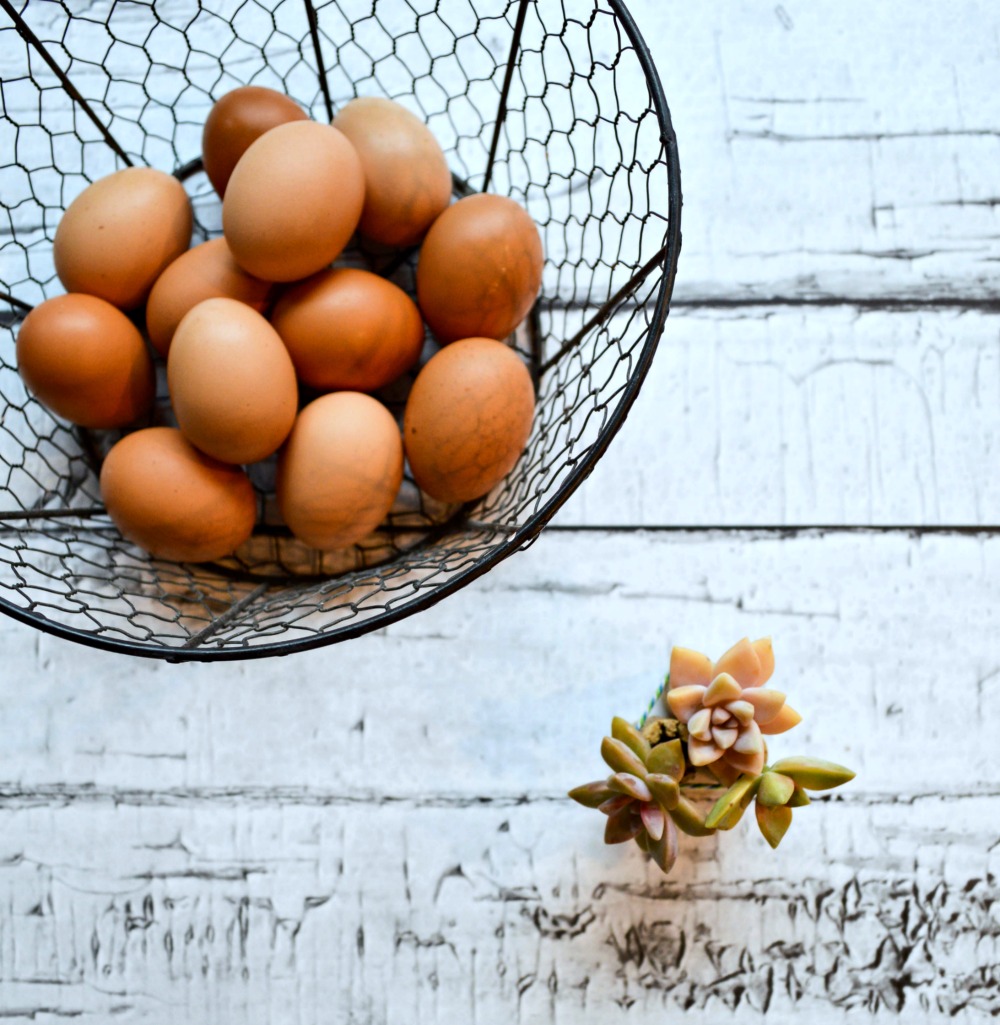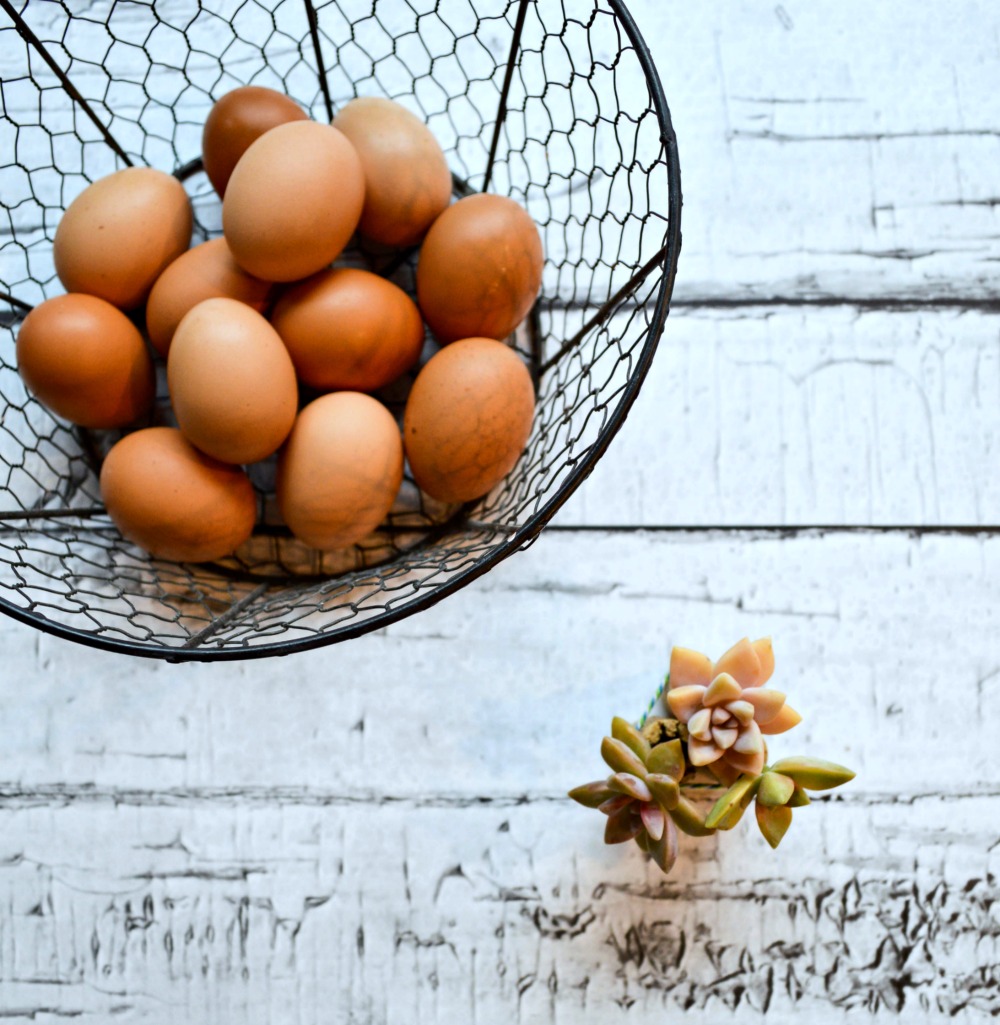 My plan was to show you how adorable these would be used at a table setting for an Easter brunch. Simply attach a name card and put it on top of the plate, but the weather equaled a really dark dining room which meant really bad pictures. I think you know what I'm getting at right? I promise I'll try and re create it when the sun starts shining again.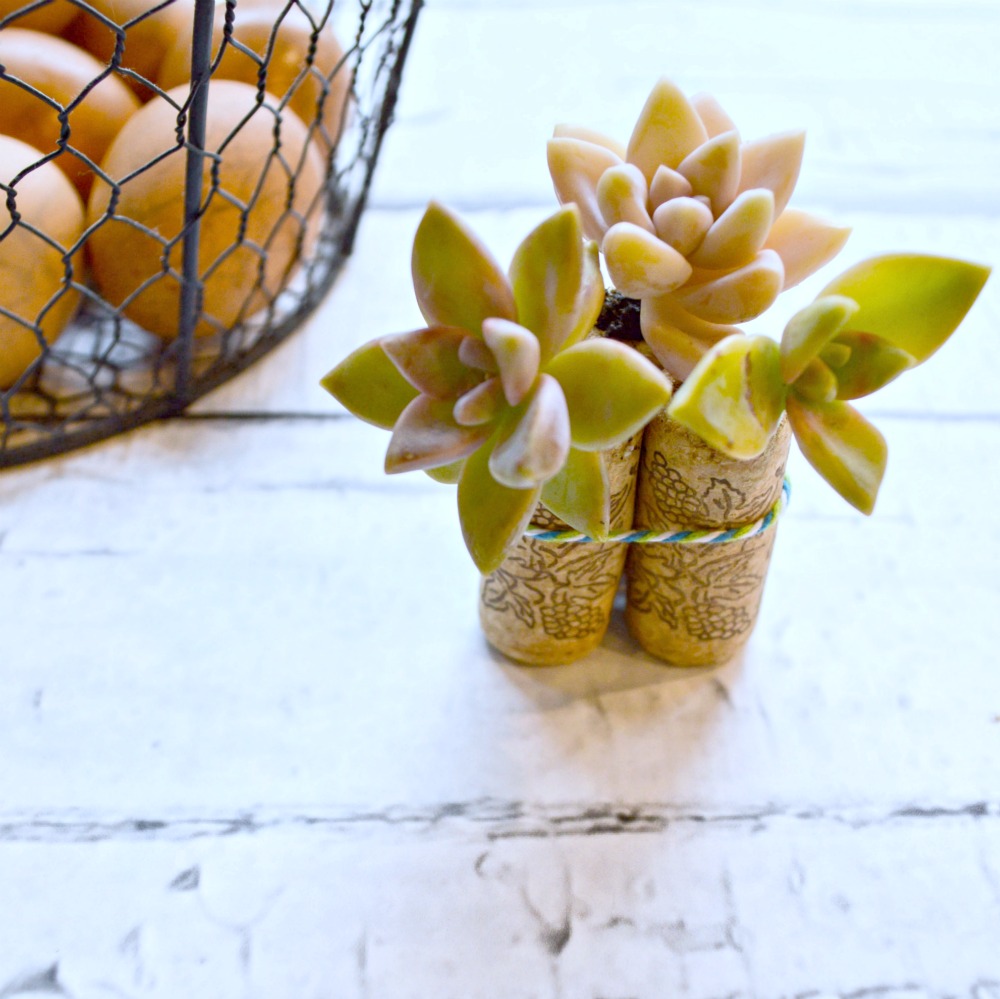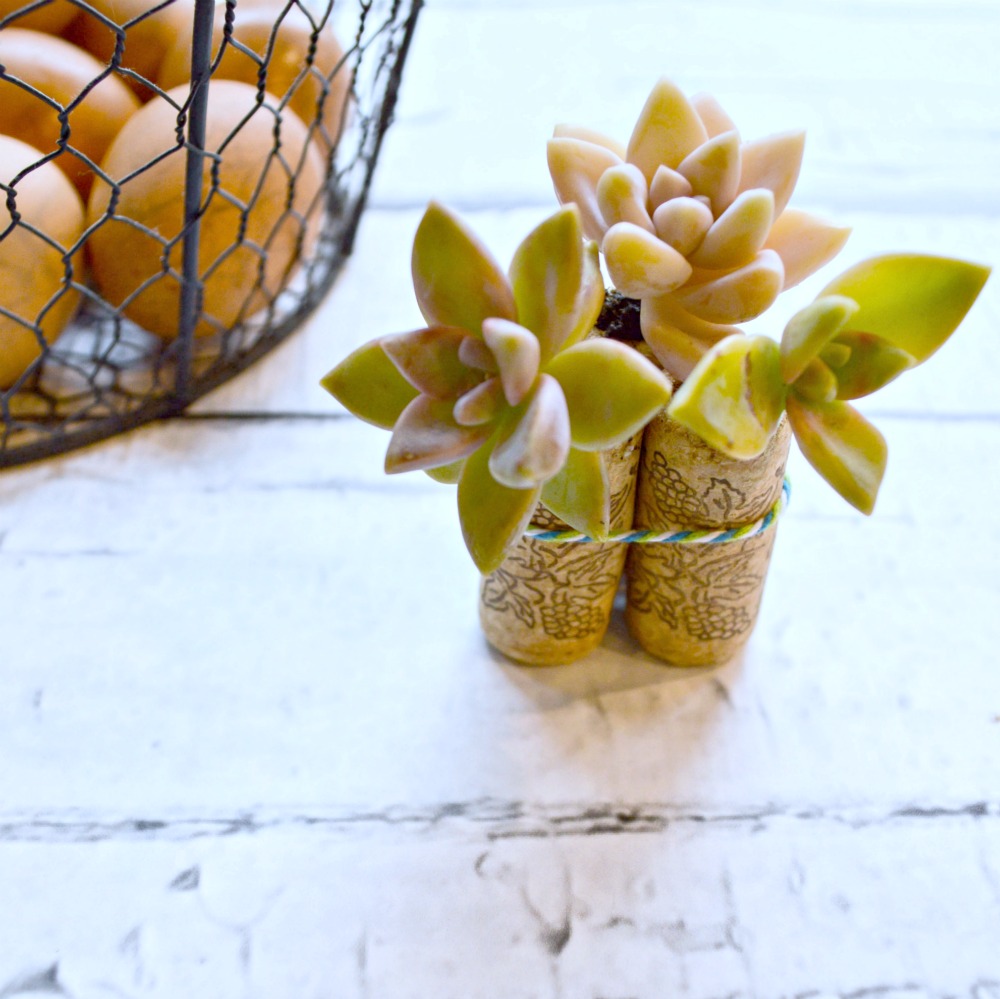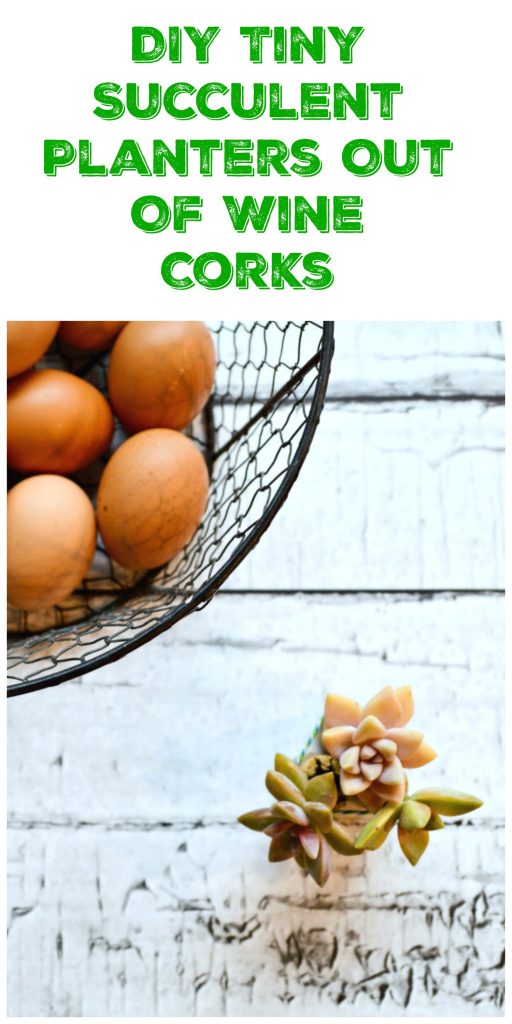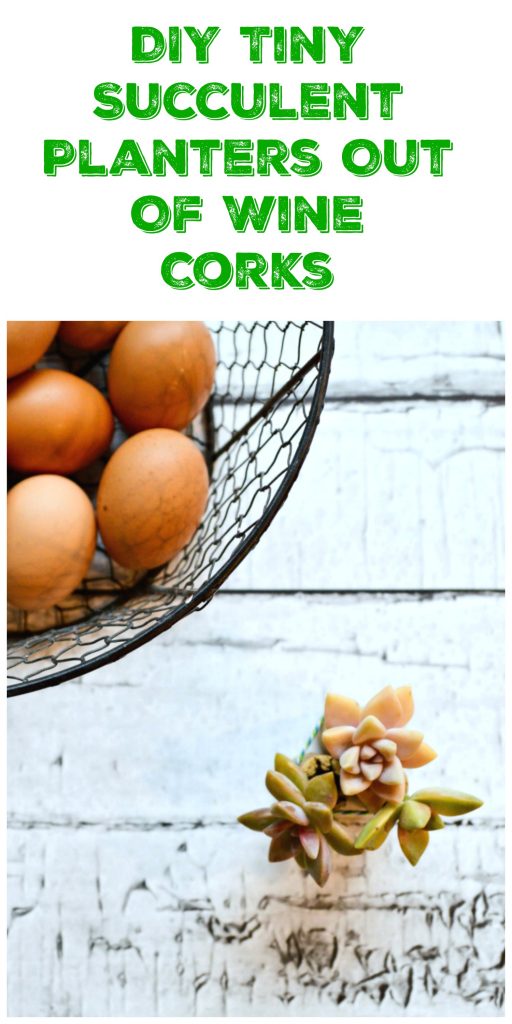 I'm back again with our 10 minute decorating tips, it's all about Spring today! So many wonderful ideas to get your house ready for Spring and looking beautiful!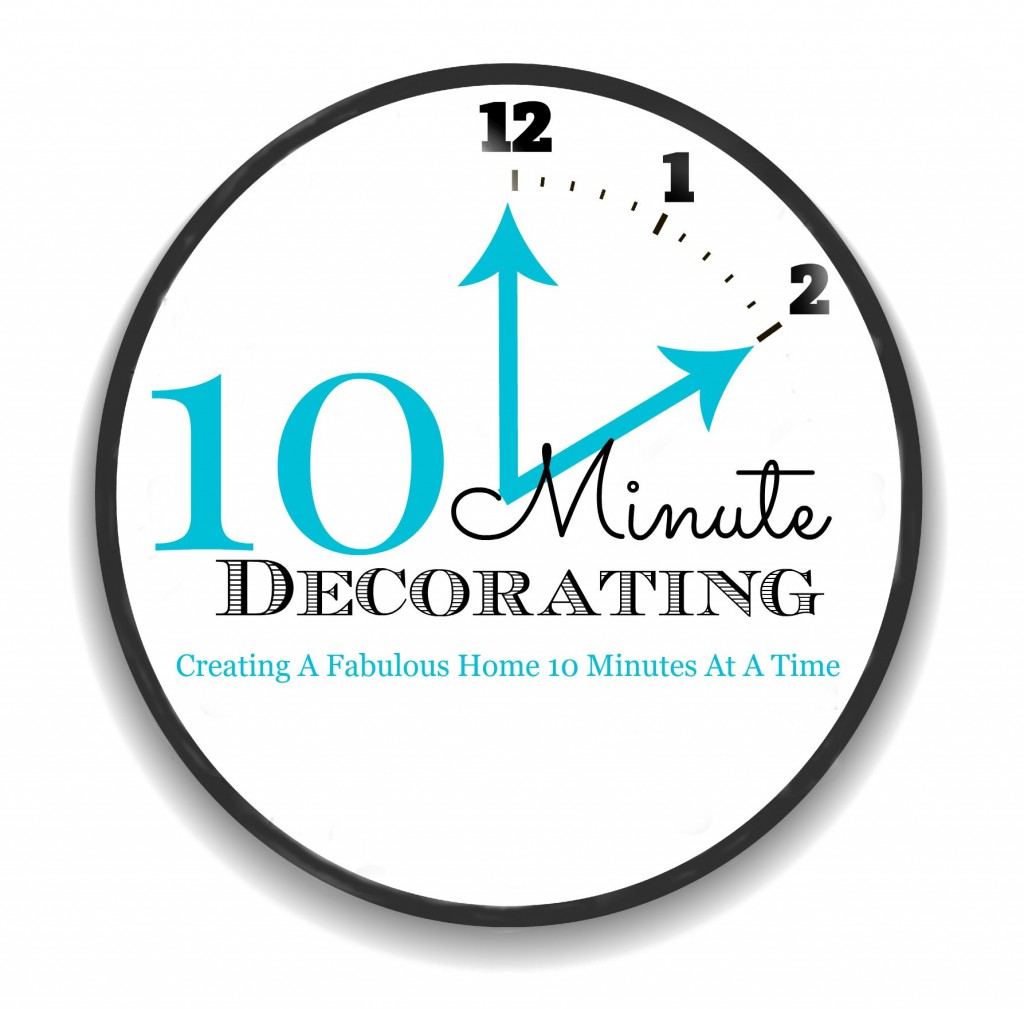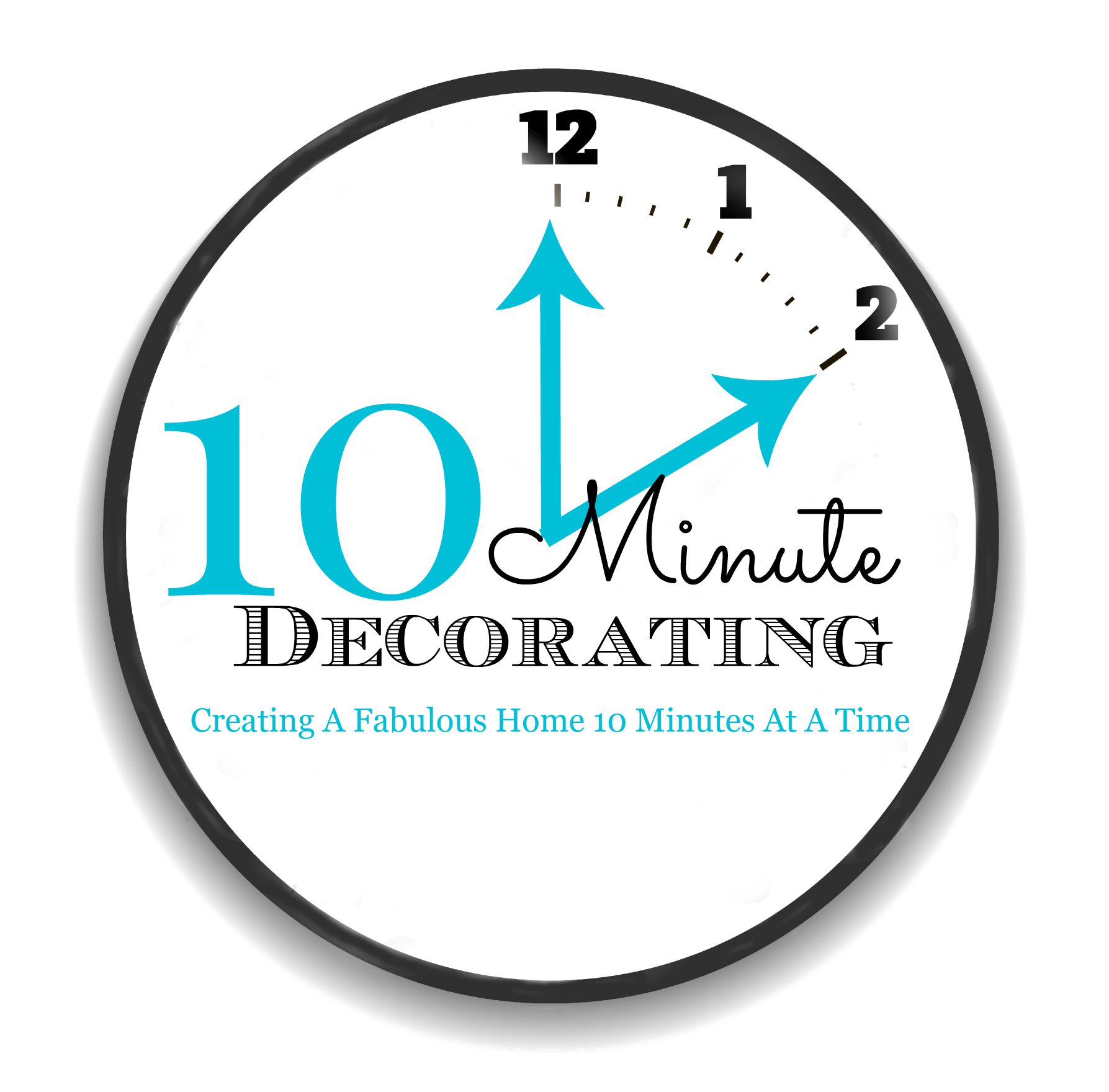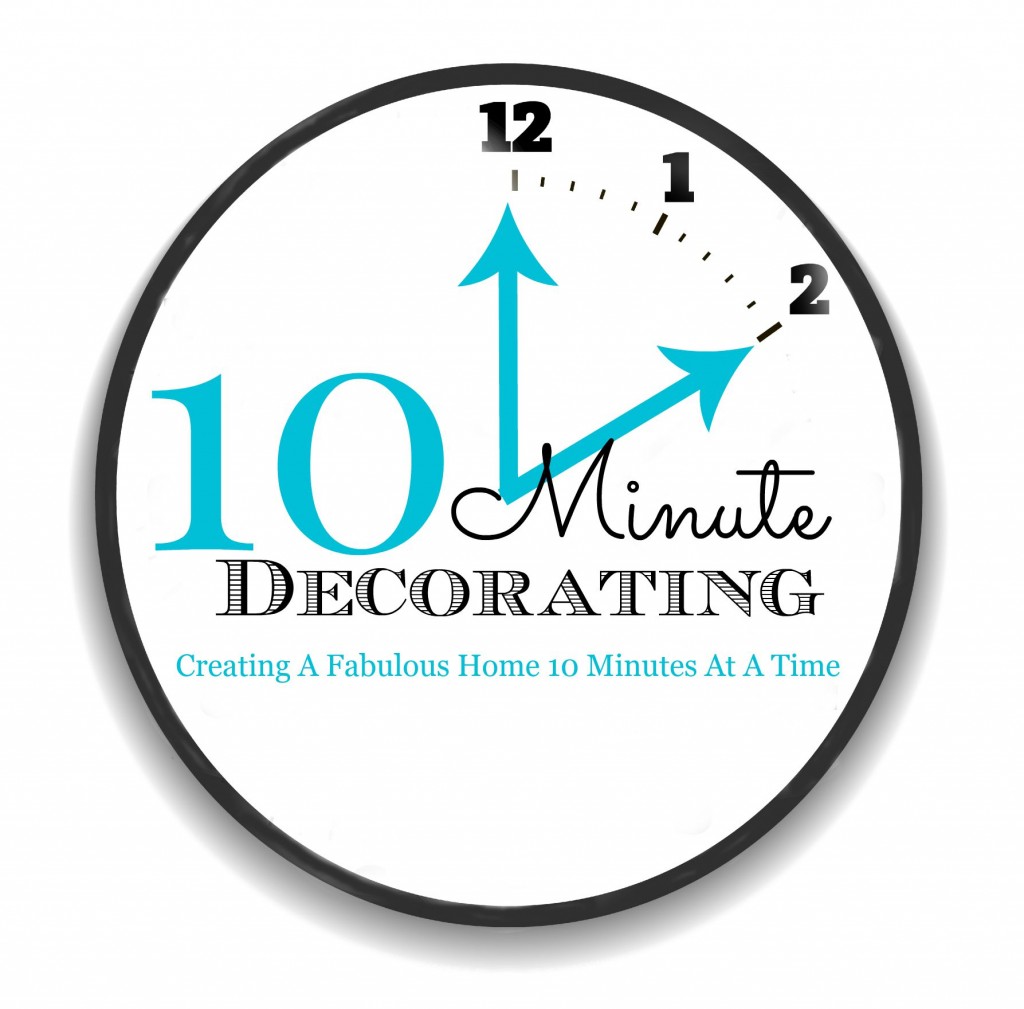 Thanks so much for stopping in today, have a wonderful rest of the week!