This easy handmade Bunny Tail Wreath features layers of bunny tails in the color blush pink, perfect for spring, summer, and upcoming valentines. This was such a fun and easy project, taking about an hour, and will add a beautiful boho look to your door or wall decor!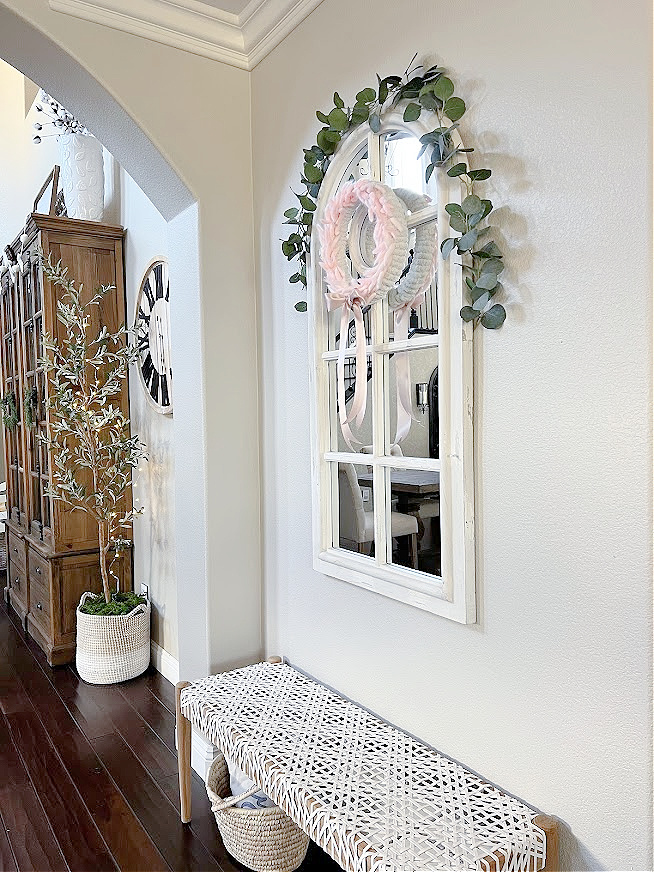 Supplies
Pink Bunny Tails (I bought the 120 stems) I found mine on amazon but I'm sure your local florist would carry them as well.
10-inch wreath form grapevine or Styrofoam will do, you are going to cover it (25.4 cm diameter)
Chenille yarn (1/2 pound is more than enough) or craft paint with brush
Ribbon (optional) – Here's my favorite ribbon Michaels's stores also have a great selection of ribbon
Directions
Cover your wreath
The goal here is to cover the wreath so you don't have any of the grapevine or foam showing. Option 1 is to paint the wreath form in the same color as your bunny tails. Option 2 is to cover your wreath in fabric, I opted for a white chunky yarn to give it a more soft appearance, It's completely up to you. If you decide to Wrap the foam wreath in the yarn, make sure the yarn is close together and anchor it with straight pins or you can use hot glue.
Divide your bunny tails evenly, I had 120 tails so I made 12 bundles of 10 bunny tails.
Trim off most of the stems of the tails, leaving just enough to add hot glue (about 2 inches), and place your first bundle on the wreath.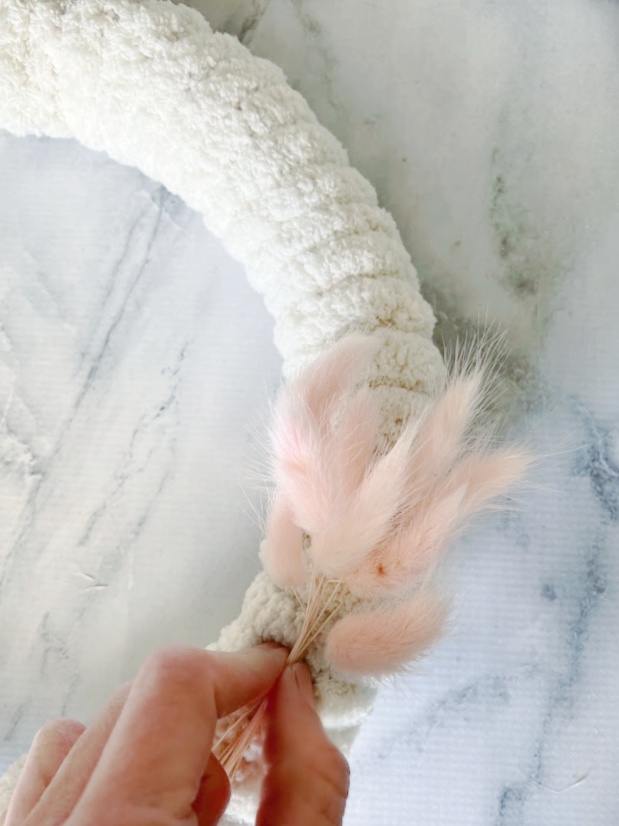 Continue adding your bundles just below the last bundle until your whole wreath is covered and make sure they are all facing the same direction.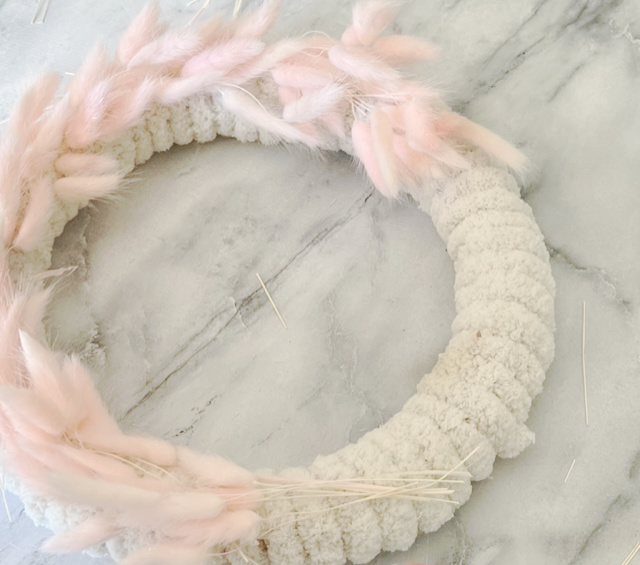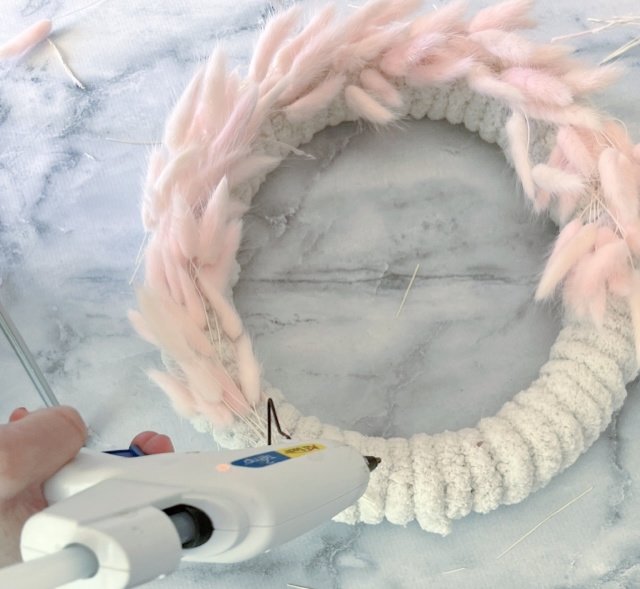 You might have to trim some of the stems even more as you glue them down.  When you're all done you might have some tails that are sticking out, simply place a dab of glue on the bottom to secure them in place.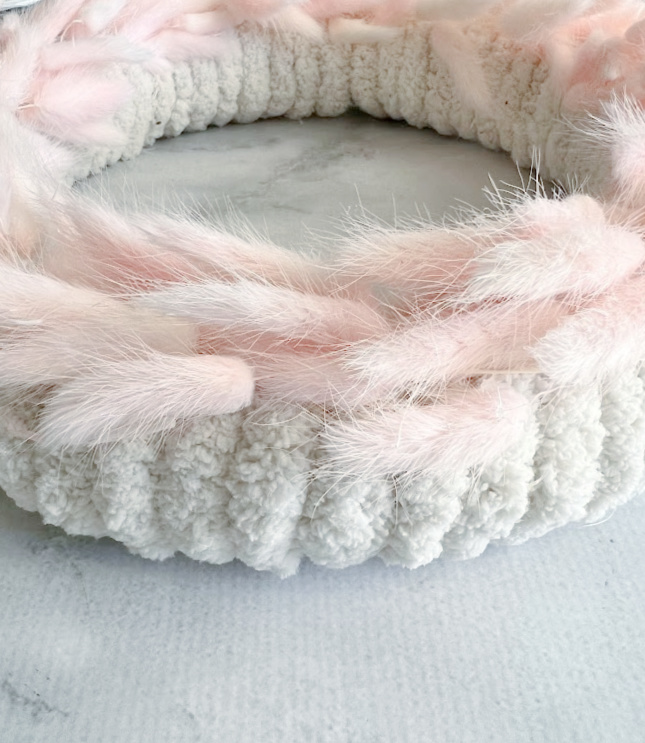 If you would like you can add a ribbon of your choice or keep it plain, you can personalize your wreath however you would like.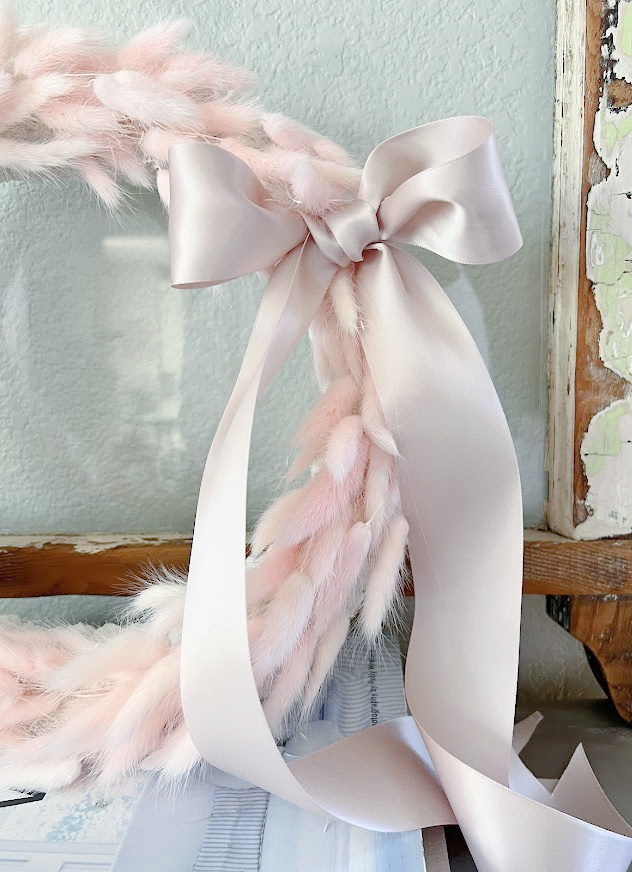 This naturally dried grass is so soft and makes the cutest wreaths, they would make the perfect gift and are also so beautiful in flower arrangements. I love the softness and the textures combined.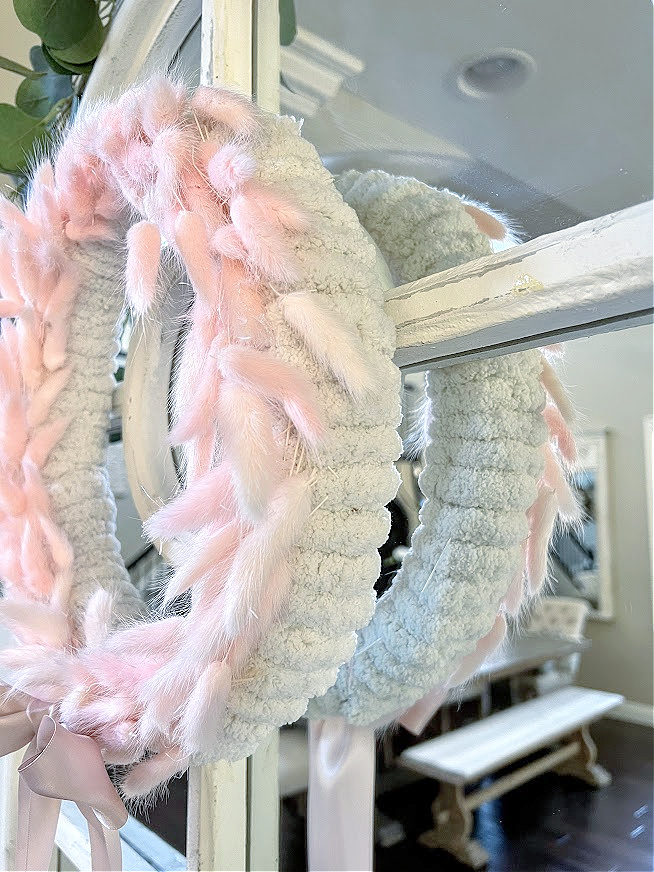 You can play around with different colors or mix a few colors to go with your home decor.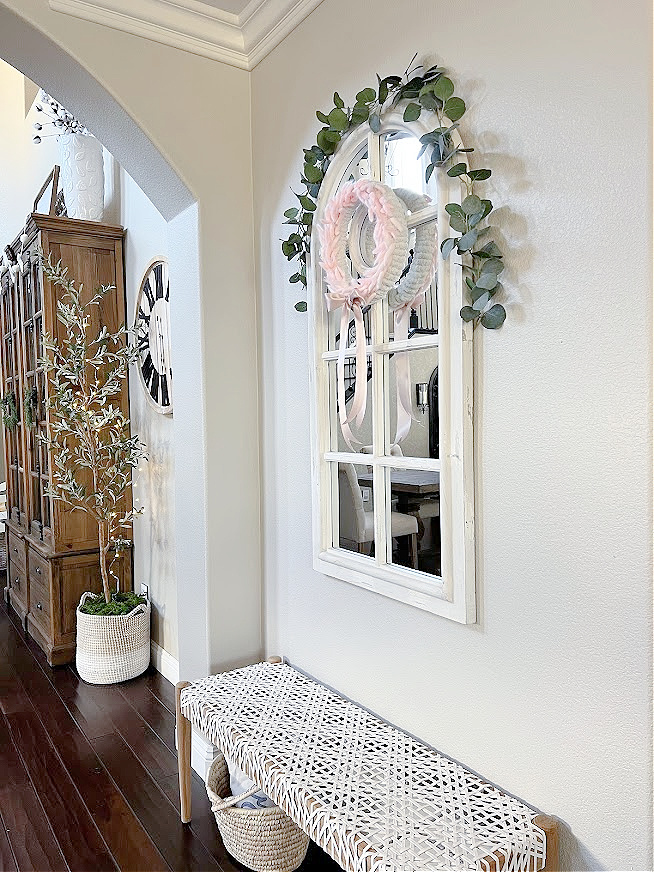 I can't decide, ribbon or no ribbon?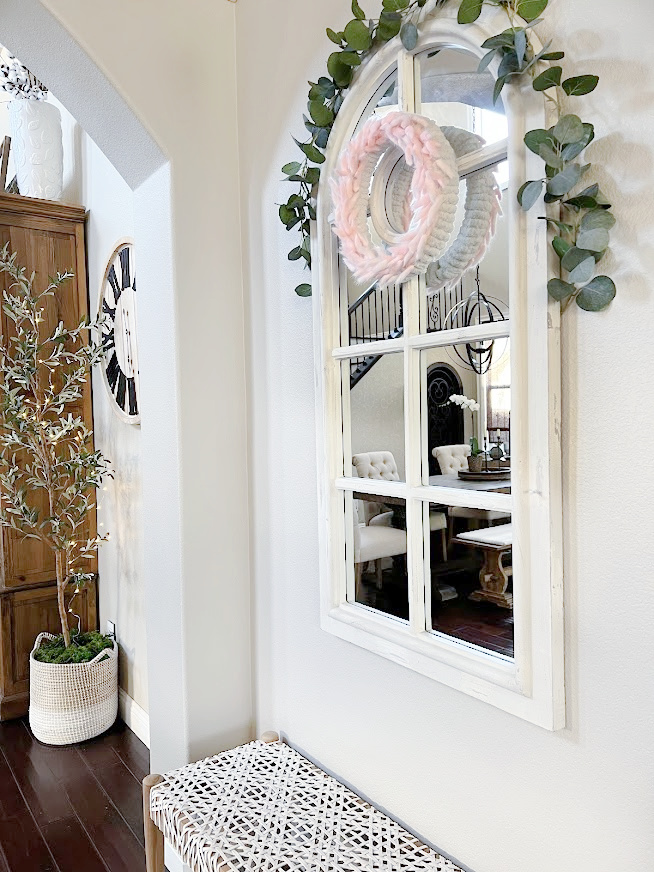 If displayed outside, I recommend that it be placed out from the direct sunlight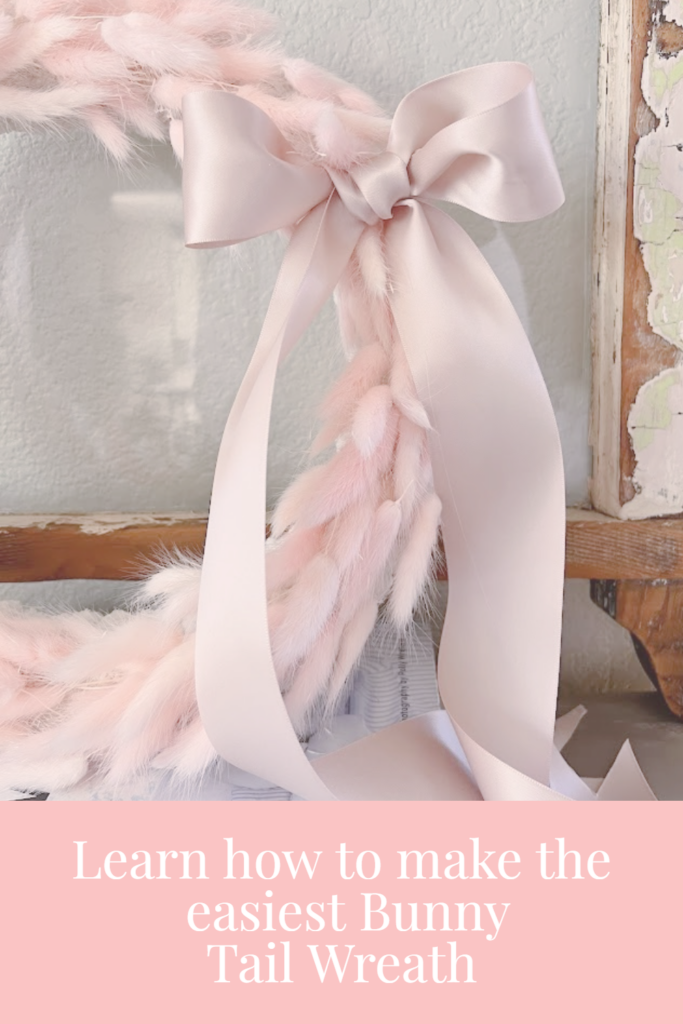 Let me know if you end up making one of these wreaths I would love to see a picture of it! Thank you for stopping by, have a wonderful weekend!
Here is another simple flower wreath you might enjoy making as well as more spring and summer wreaths.