Valentines is quickly approaching and I thought it would be fun to make some DIY Glitter vases; in pink of course. With a house full of boys I don't get much of a chance to scatter pink throughout the home so I'll take advantage of it while I can.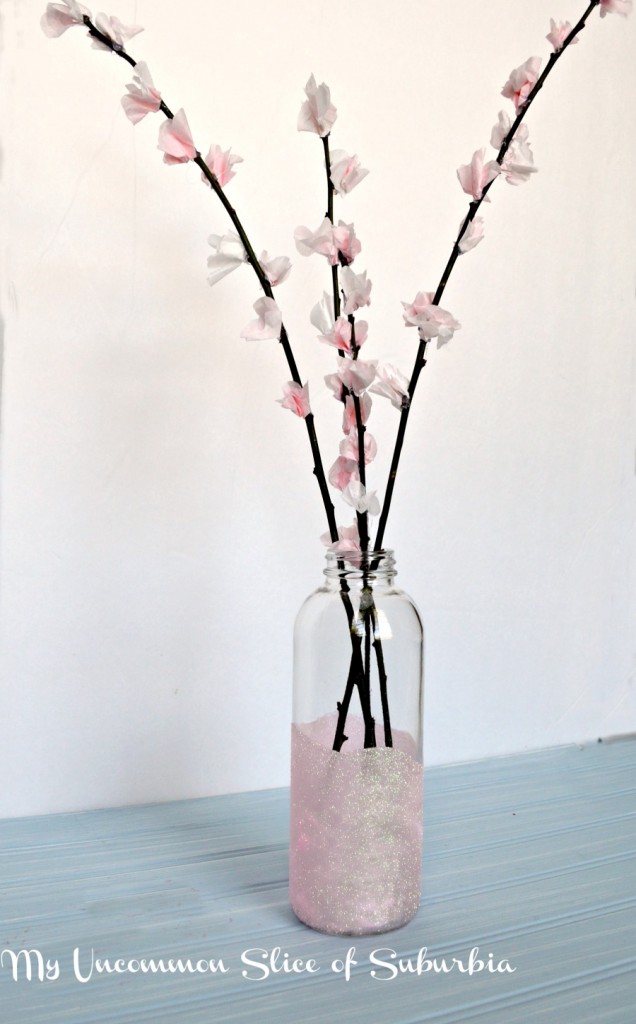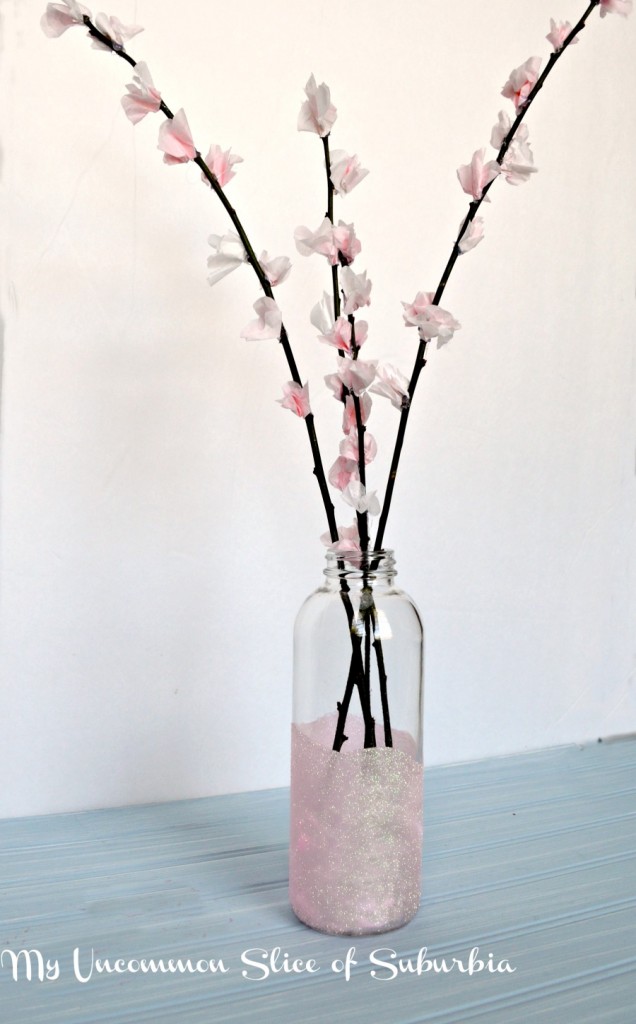 These are so simple, should only take about 15 minutes and you will have a beautiful finished look!
Materials:
Glass vase or jar
Artist paint brush
Modge Podge
Extra fine pink glitter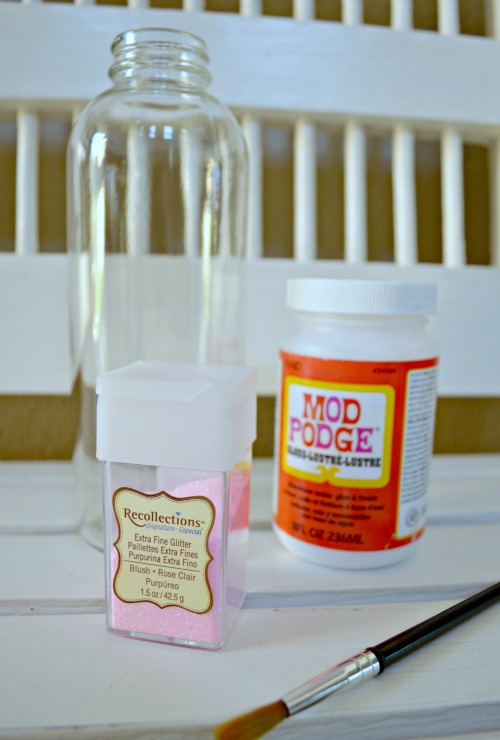 ~Wash and dry your vase
~Use a small artist paint brush to paint glue onto your vase. I wanted it to be more of a swirl then a straight line so I just free handed the glue onto the glass.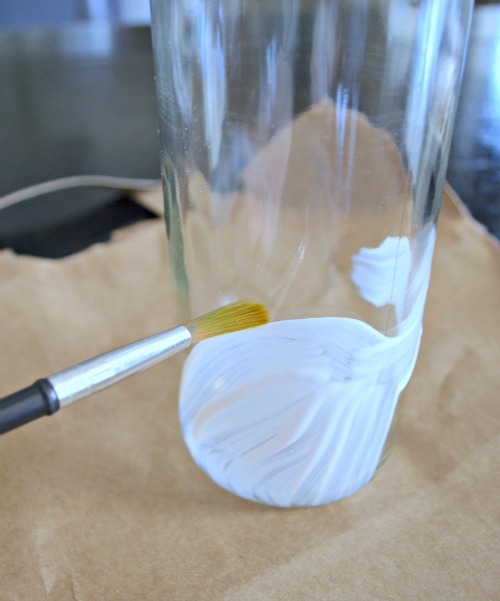 ~Next, sprinkle your glitter on the glass, covering all of the glue. I did this over a paper towel so I could put the excess glitter back in the jar.
~Add more glitter if needed.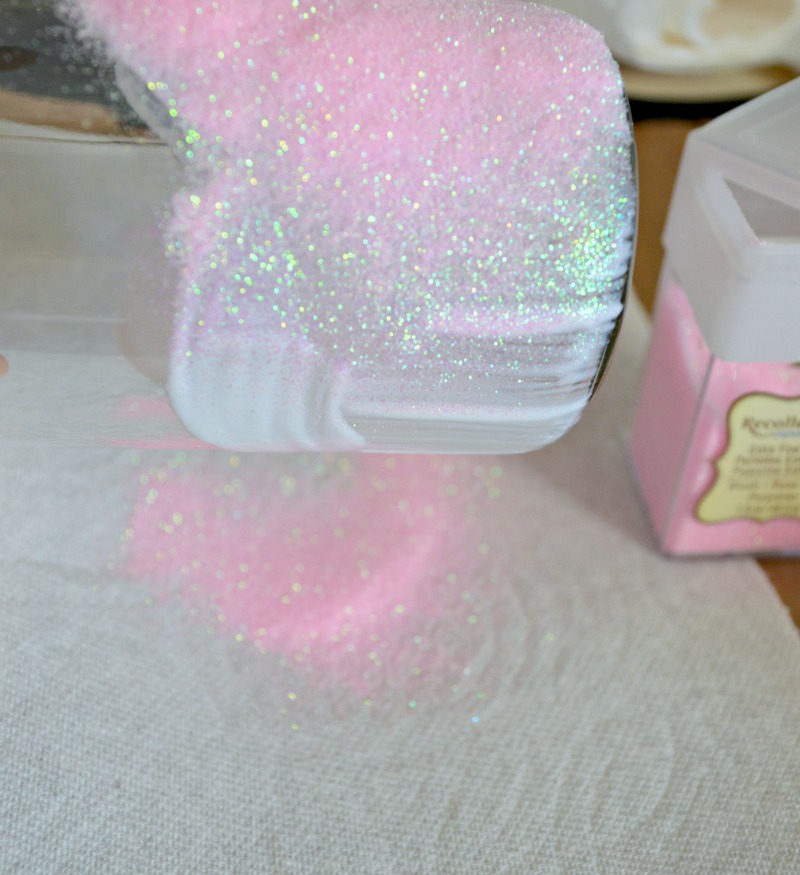 ~Allow the glue dry, admire and enjoy!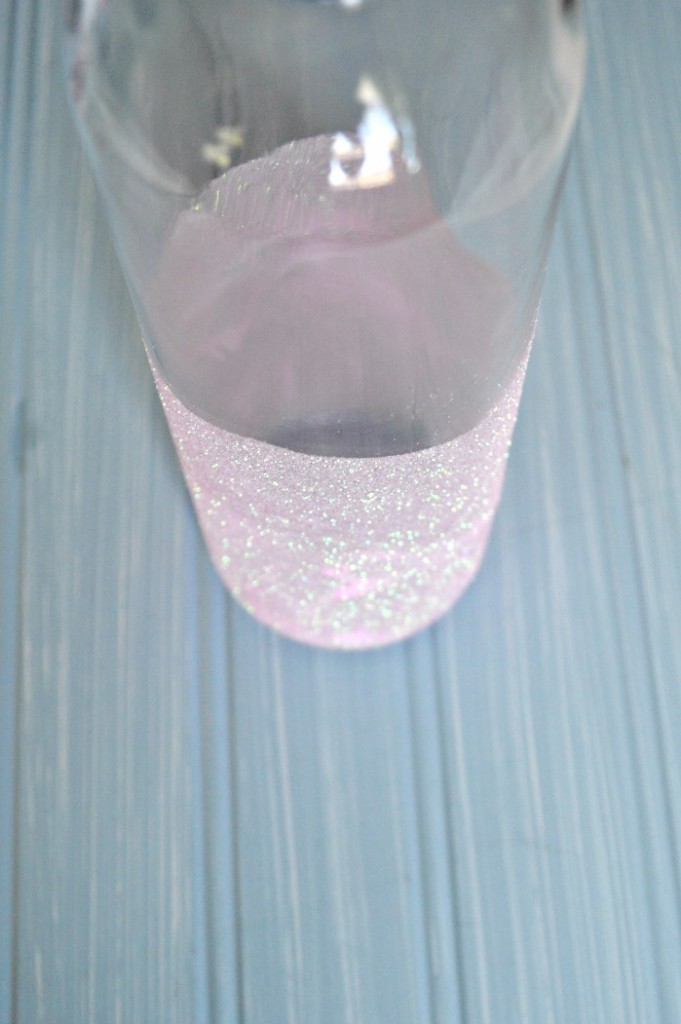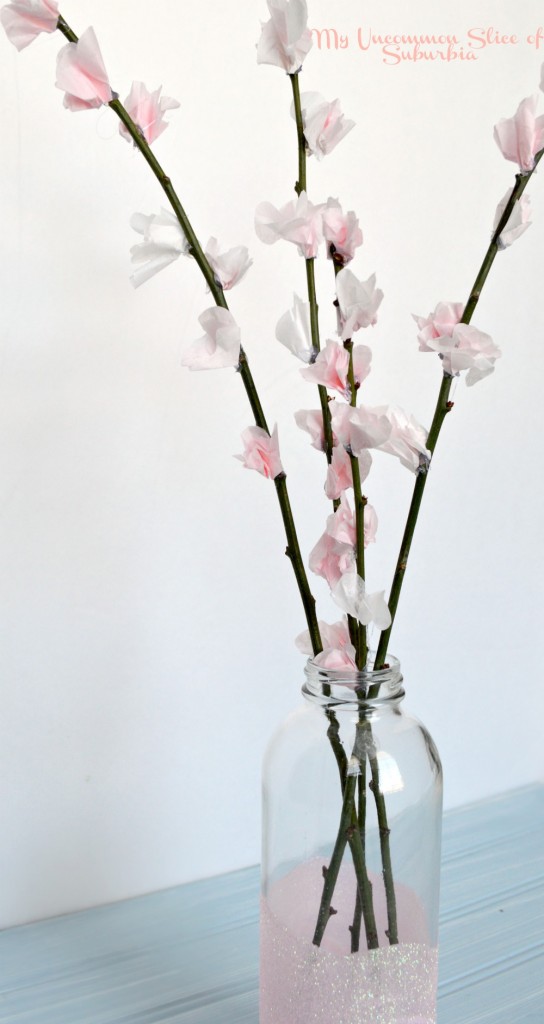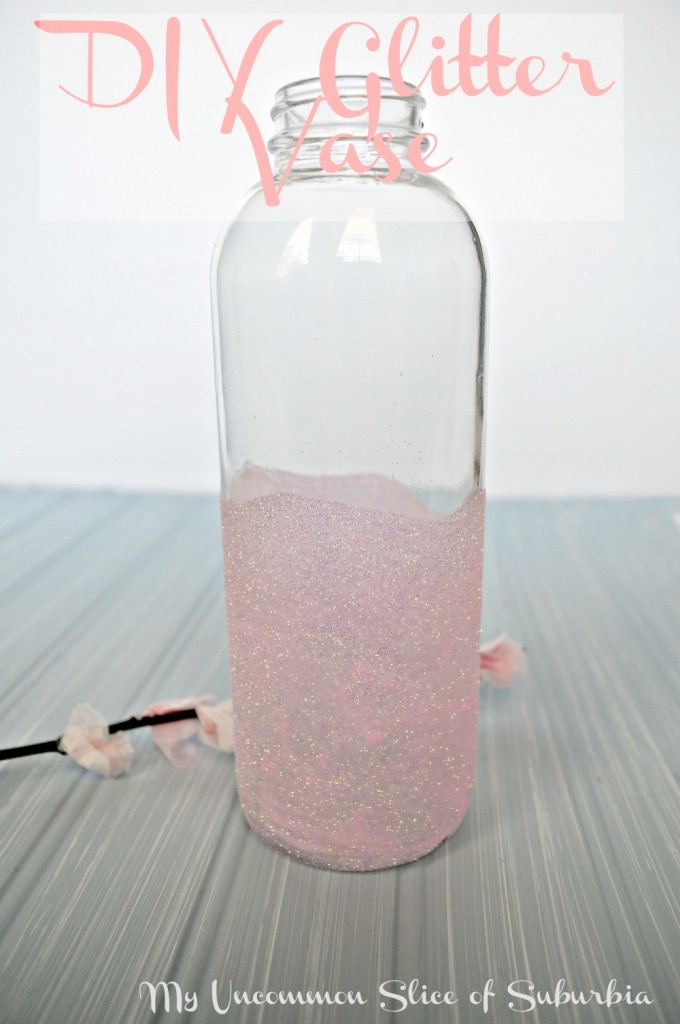 Next I added some DIY Cherry Blossoms which I made out of tissue paper (tutorial coming soon). I would not recommend adding real flowers as you would need to add water and wash the vase eventually. This glitter is not water proof.
I've also used this technique on the inside of a mason jar, you can check out that post here.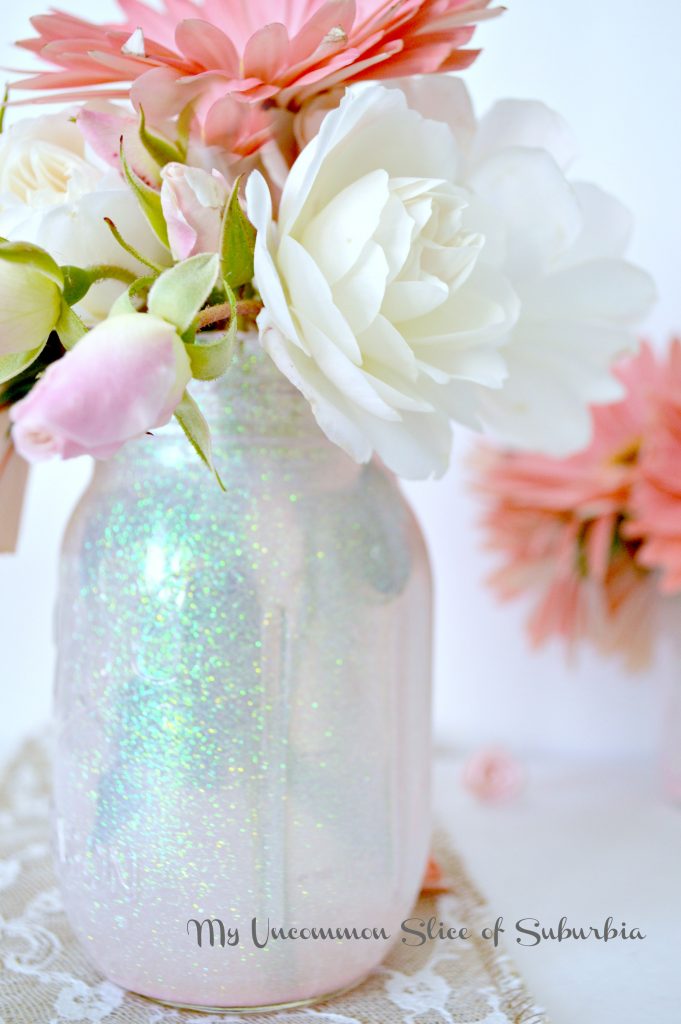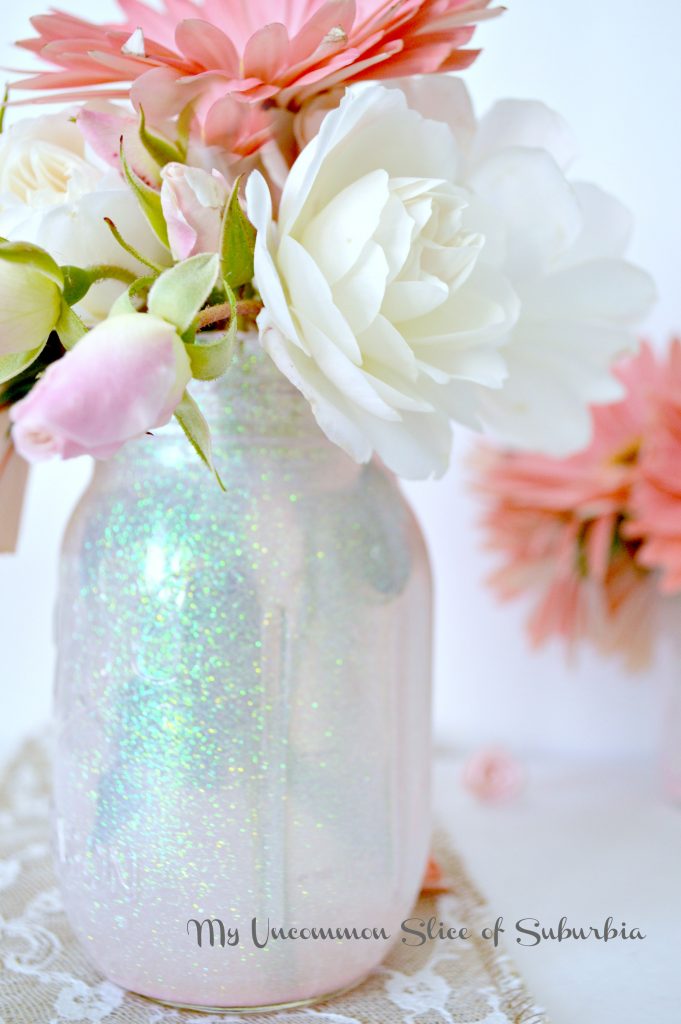 You can find more fun Valentines ideas below, thanks so much for stopping in today!