How to create a tablescape
I get a lot of emails from readers with questions about how I create my table settings on a budget.  I'll be honest, I usually wing it but I do have a few basics I always follow.
I'm going to try to break it down for you as best I can to help you put together a pretty centerpiece for the upcoming holidays.
The first thing to consider is the size of the table you're working with, our table is long and narrow, therefor I usually make a centerpiece about the same.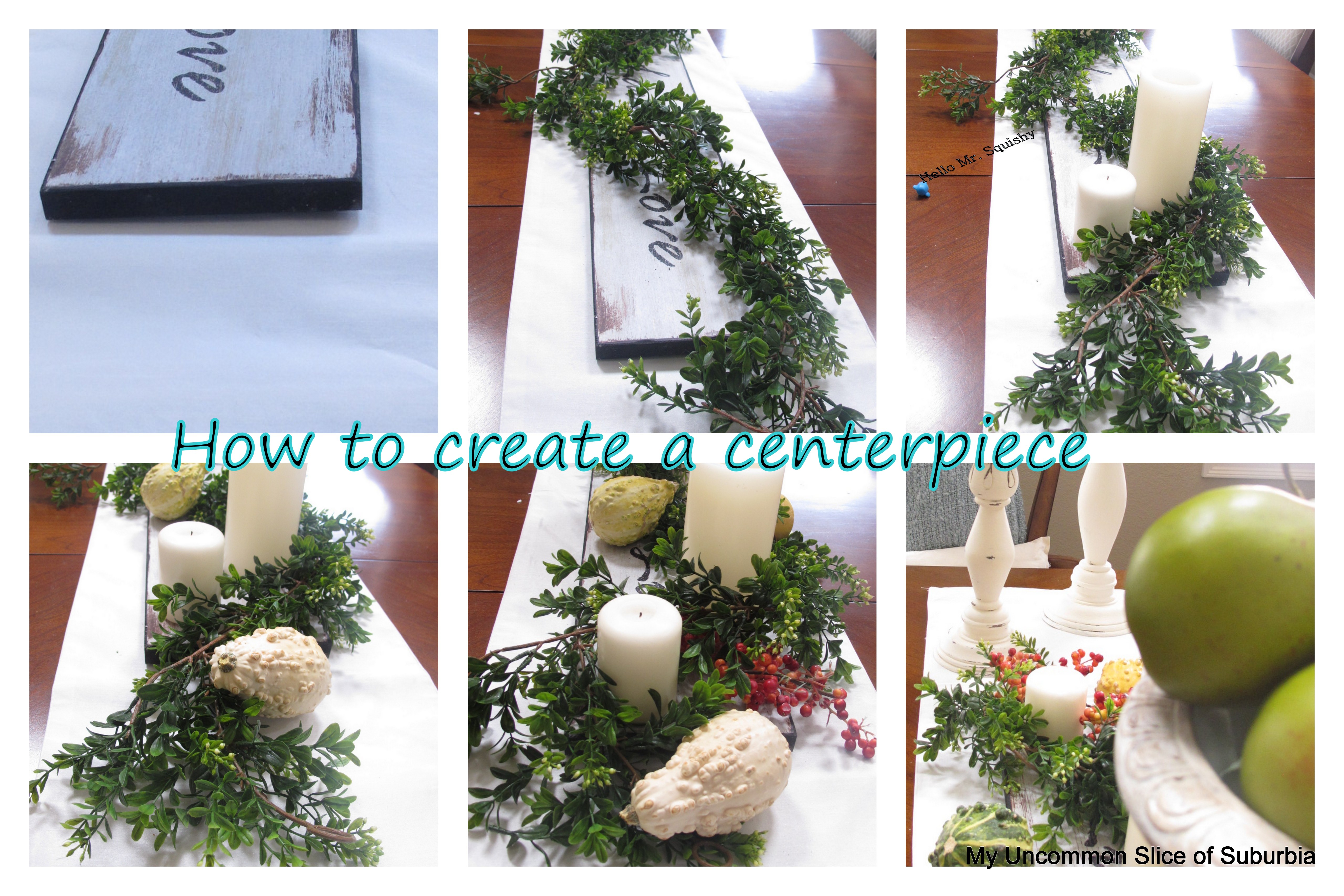 I like to start with a table runner because they add visual interest without taking up table space.  From there I start to layer, usually beginning with a crate, board, sign, anything that has length to it.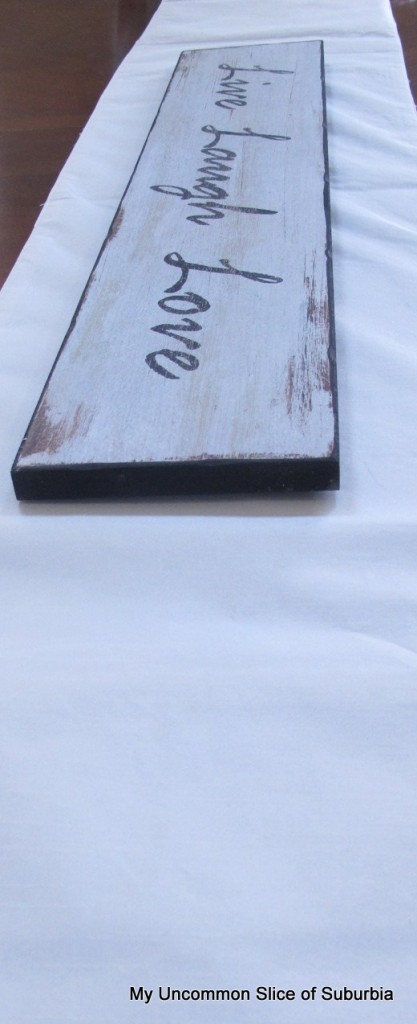 Next I add some sort of greens.  I have had this boxwood garland for a long time, I change it up for each season, sometimes using it on the mantel other times on the table.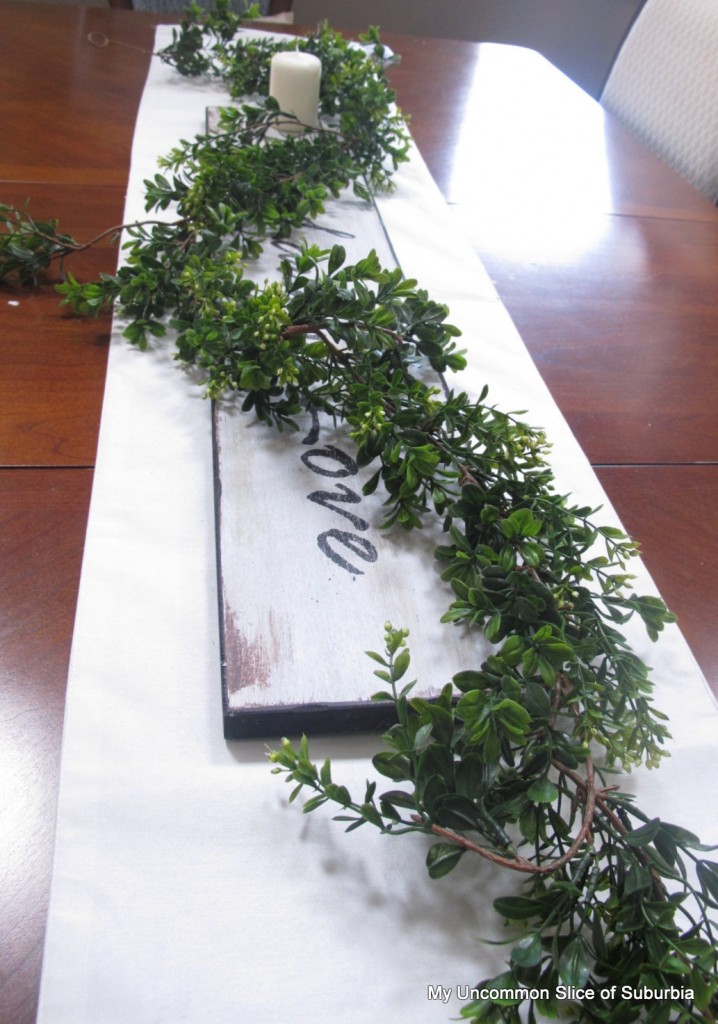 Strategically place some candles by themselves or in glass holders throughout the greenery.
Now add differen't elements that relate to the season or the party you are throwing. 
Add a little bit of color here and there.
This next step is really important, HEIGHT, you don't want a flat table.  Sometimes I add it only in the middle, this year I added it in the middle and on one side. Don't worry, if the object is interfering with dinner conversation just place it aside during the meal.
Set your table with your favorite dishes and give each plate a little something special.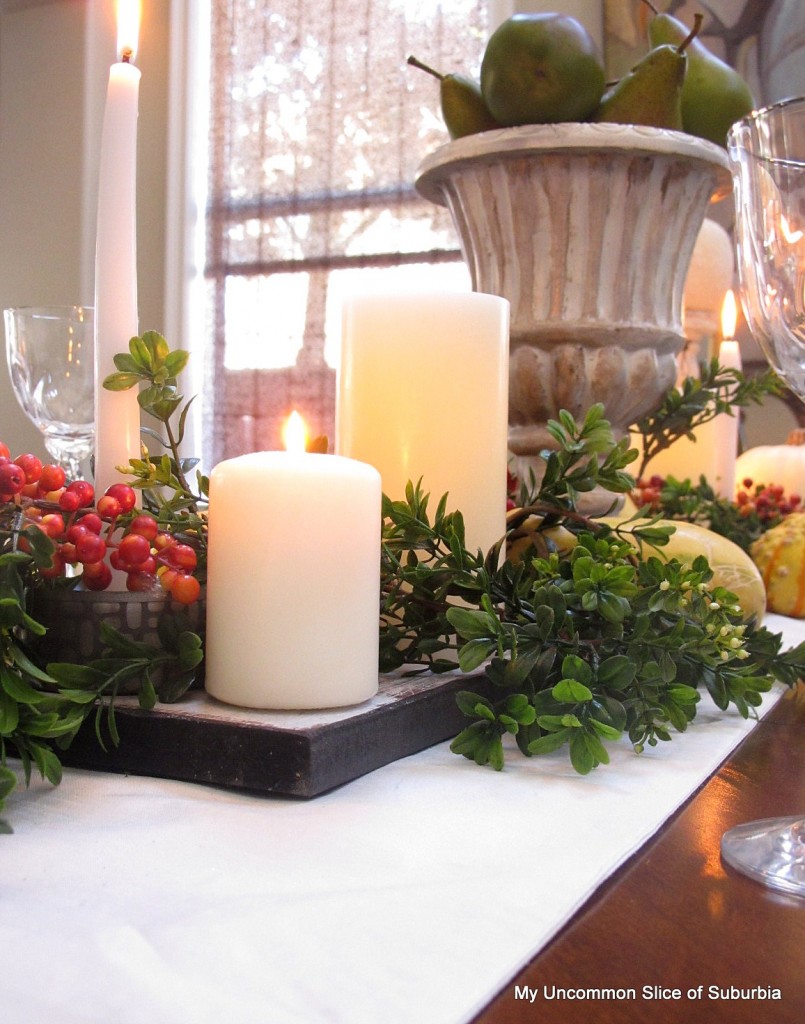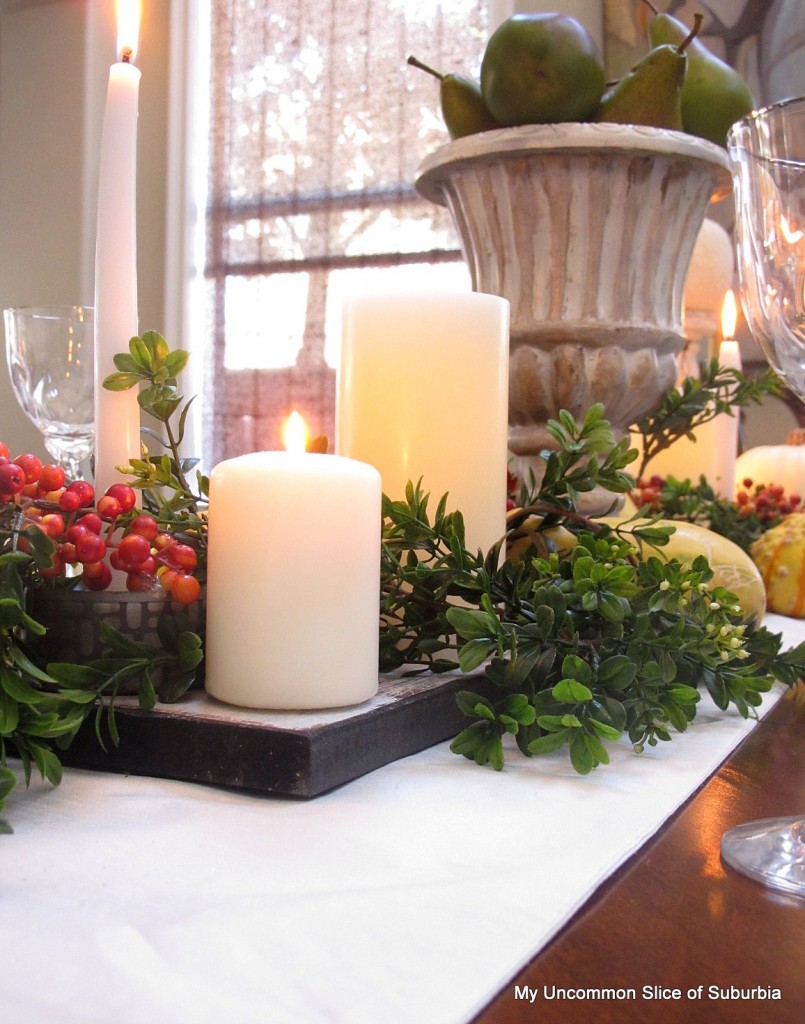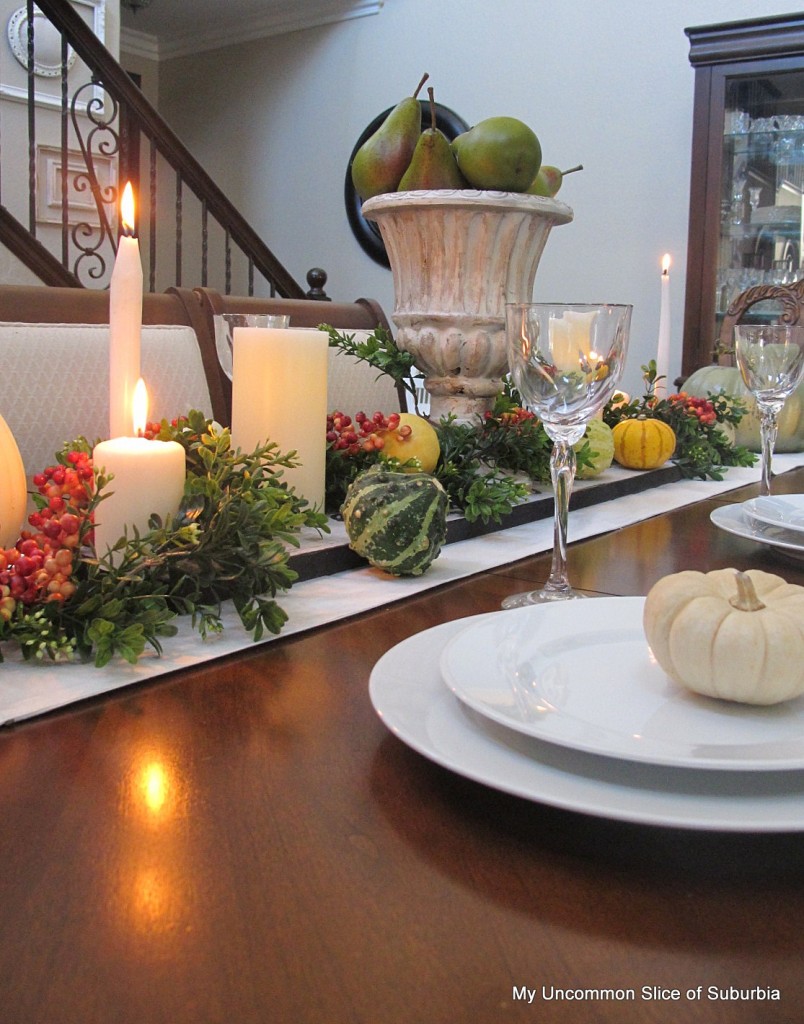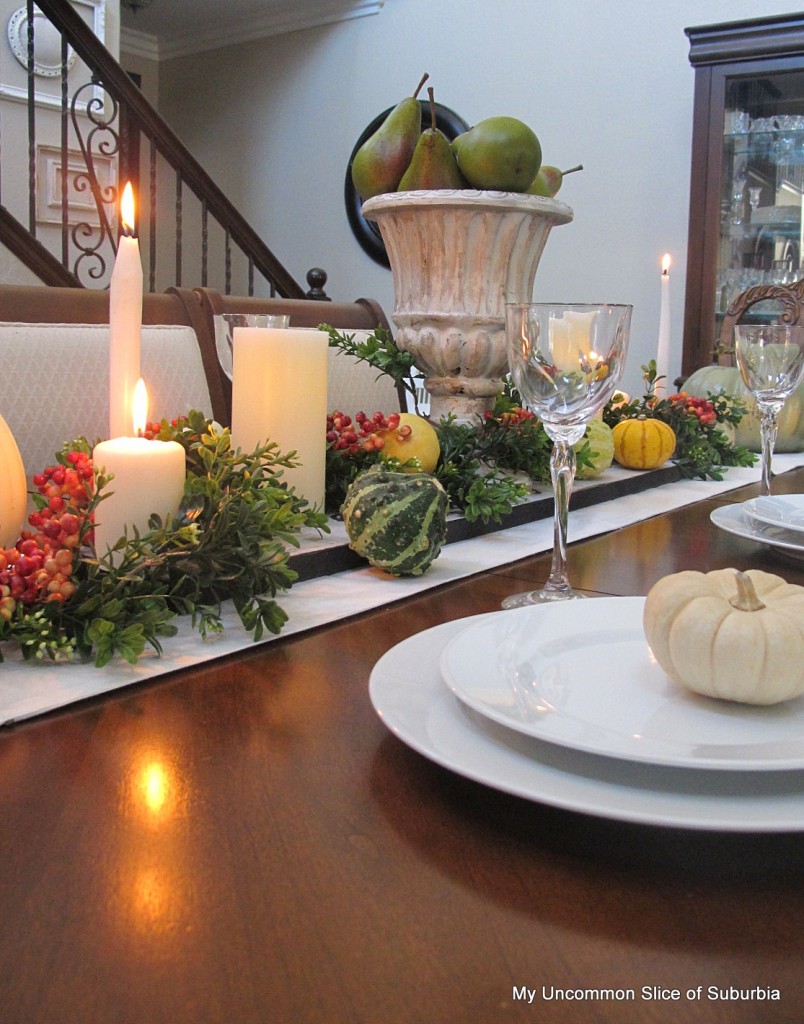 Christmas 2011
Christmas 2010
Valentines 2011
The most important thing to keep in mind is allow your personality to shine through and have fun with it.