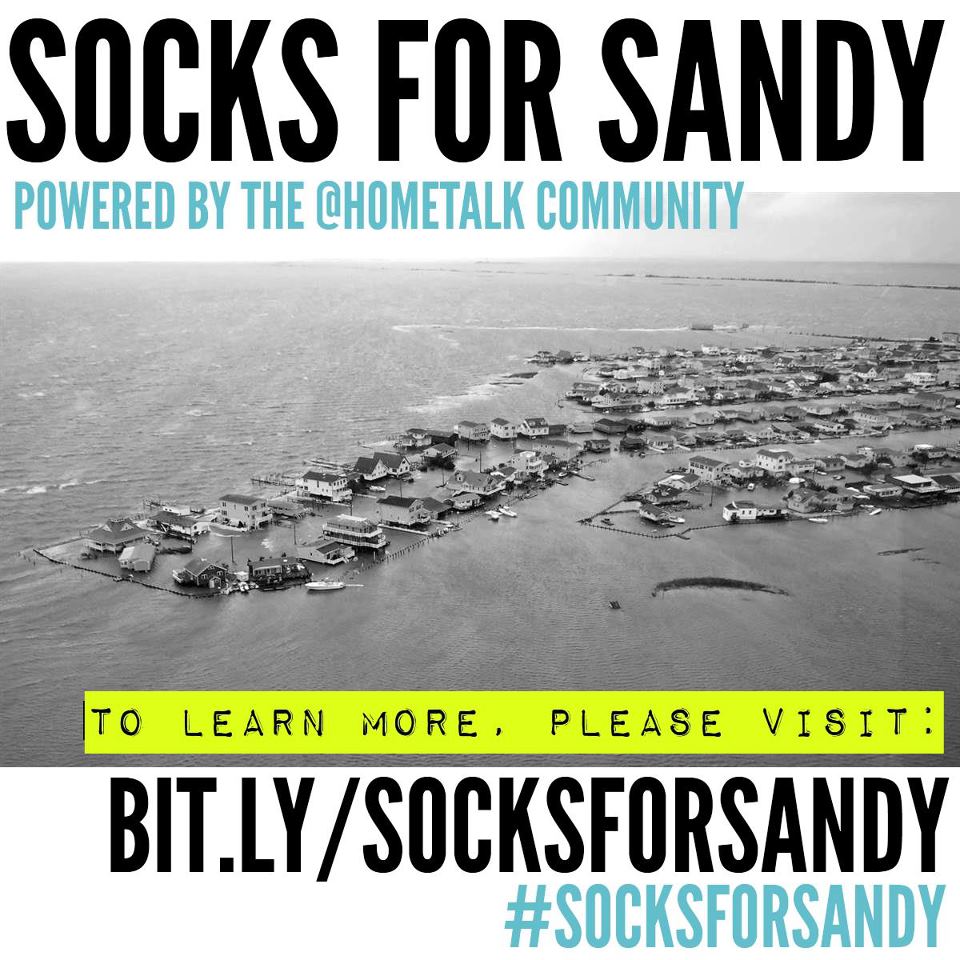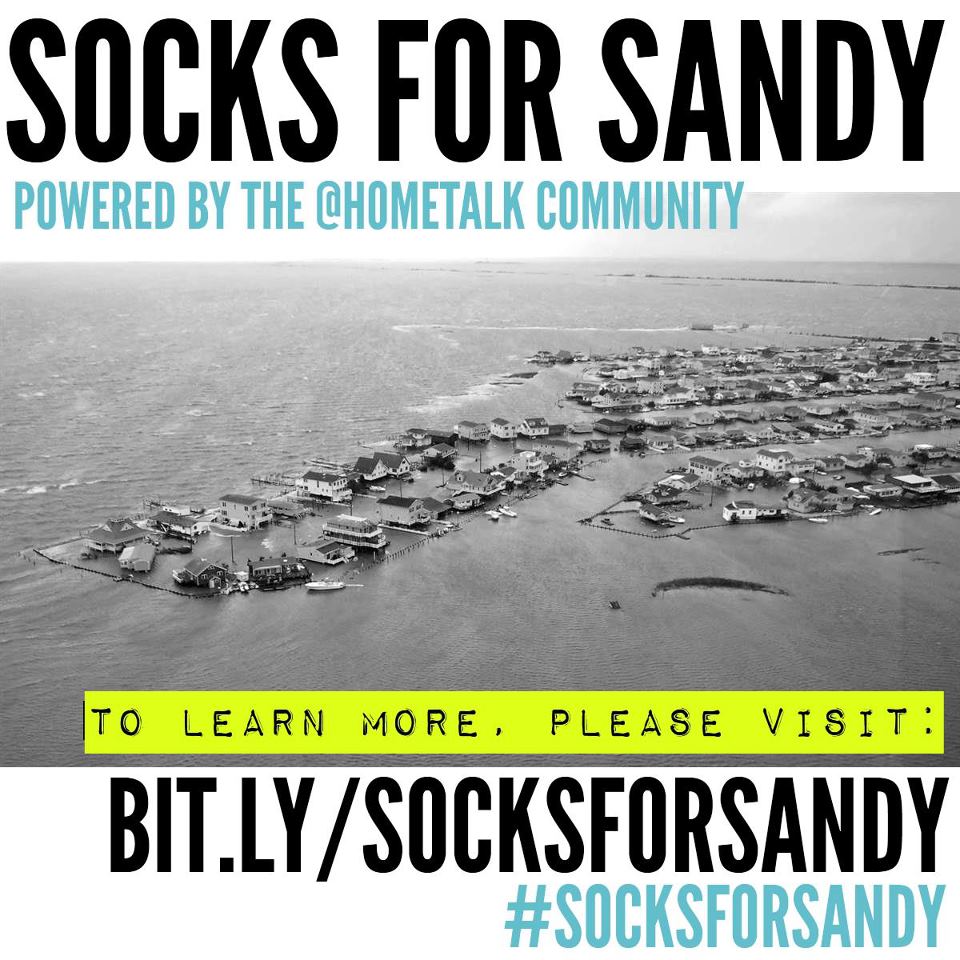 Blogger friend Laura, who is from the Little Egg Harbour area of New Jersey was fortunate that her neighborhood was spared with only minor damages. Just a few miles down, entire areas were wiped out and just across the Luckily, she and her family stayed safe and were spared damage to their home.
 Laura was affected in different way.  She went to see how she could help others, and her heart was broken by the need for the smaller things.   She put together a call for action and is collecting items for the victims.
 "Socks to warm one's feet, gloves to warm one's hands, and winter hats to warm one's head. All to warm one's soul."
 Send all items here:
Socks for Sandy P.O. Box 520 Little Egg Harbor, NJ 08087
Please mail by Friday, November 9, since the need is urgent.
Thank you Laura!