Help deciding on a backsplash over the stove
We are finally almost done with the kitchen remodel.  The only thing left is to pick out the backsplash over the stove and install the pot filler.  This particular part of the backsplash had to be removed because the mold had crept up from behind the stove.  Everywhere else in the kitchen the granite butted up to the stone so it wasn't an issue.
I figured since everyone was such a huge help on my Facebook page when I needed suggestions painting over the kitchen island I thought I would ask for a little more advice.    Since our floors and backsplash were saved, the hardest part about redoing this kitchen is trying to make everything look cohesive and tie the new in with the old.
So here is what we are toying with:
Clear or Pearlescent Glass backsplash
Glass backsplash with grey's and tans
A design or mosiac
Basket weave
This is one of is from Sonoma Tile Makers with the Pearlescent glass backsplash, I just don't know how it would look with the travertine.
Laura Clark gives us an example using a beautiful design as the backsplash.
Love the idea of a mosaic like these seen over at New Ravenna.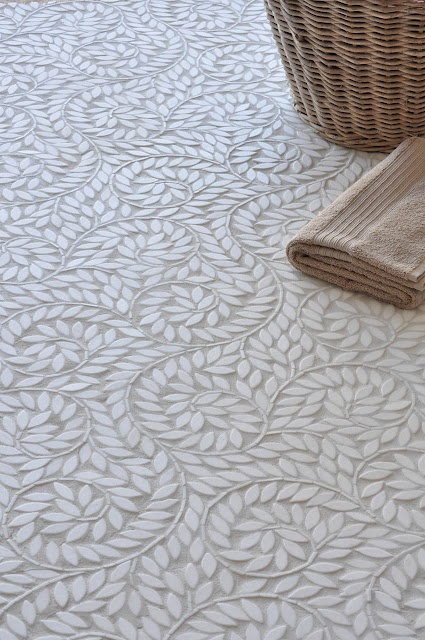 My Front Porch To Your's added a glass border with smaller travertine inside.
Kitchen Design Ideas has a beautiful kitchen with a basketweave backsplash.
BHG has the opposite with travertine in the middle and ceramic sorrounding.
And here is our kitchen with a few examples and a picture of the painted island.  We will be adding a travertine border before anything else goes in the middle.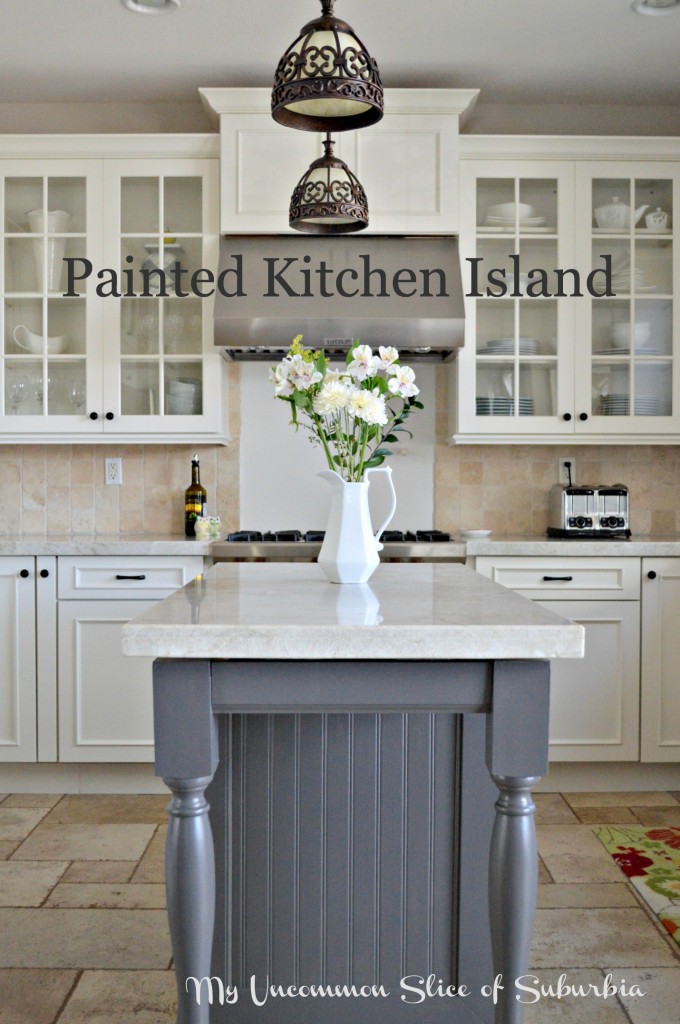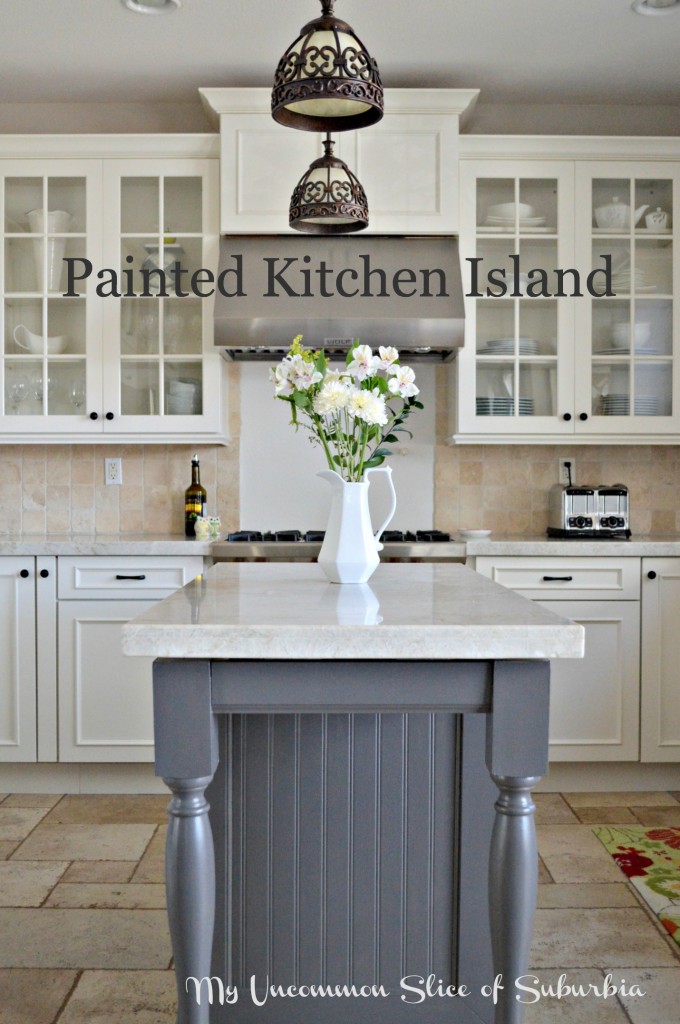 So I'm here again begging for some suggestions, any help is so much appreciated!  I can't wait to just have this project checked off our list, thank so much for taking the time to stop in today!