The bathroom is finally done!
It was mixed emotions getting rid of the ducks but I have finally come to terms that my "baby" will be turning 4 today!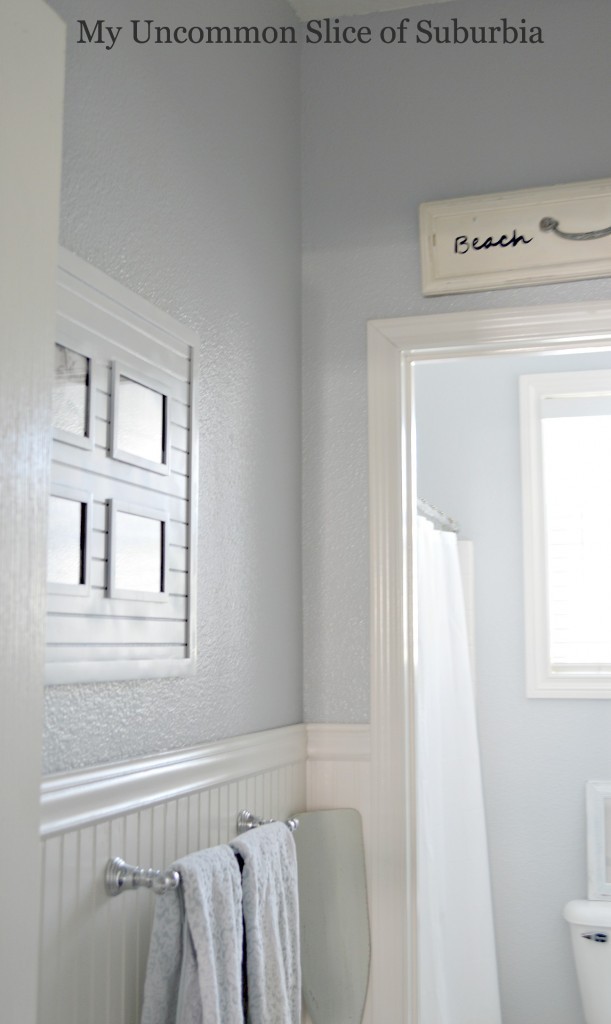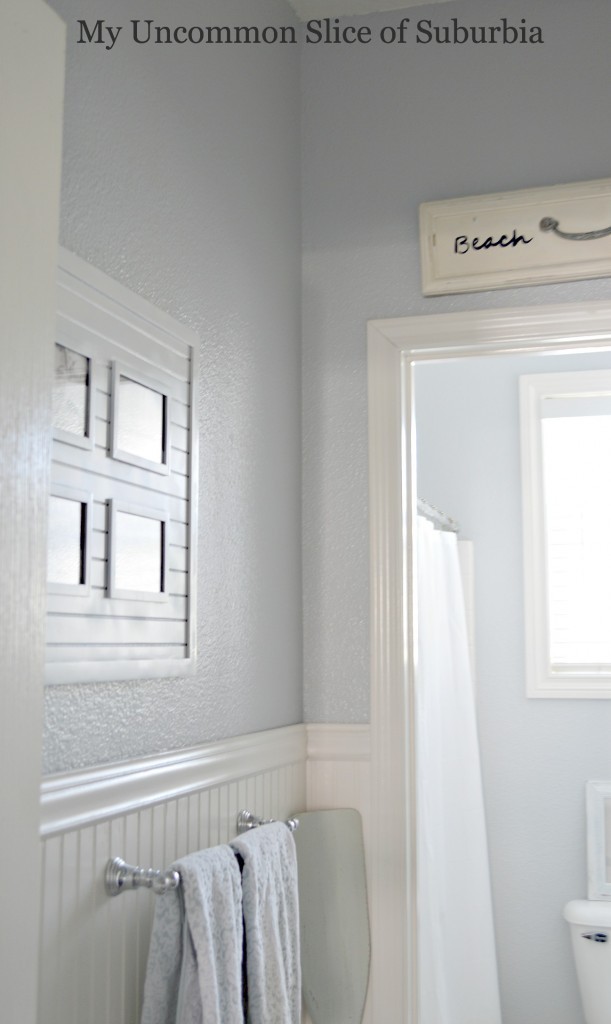 I repainted the buttery cabinets that I had previously painted. The pulls I had already purchased at Anthropologie a few years ago.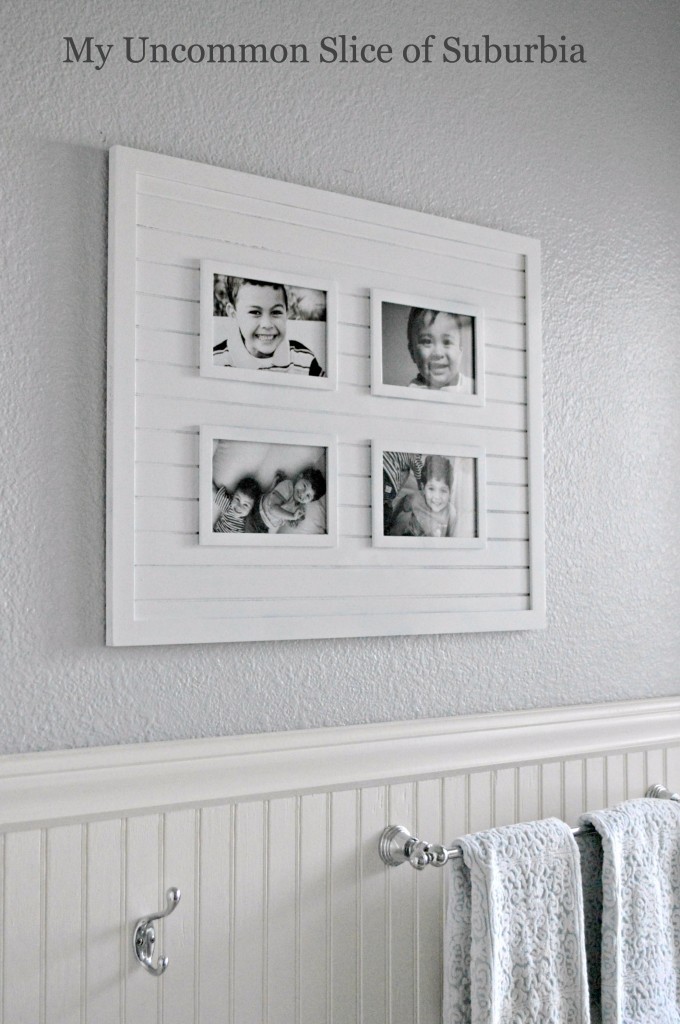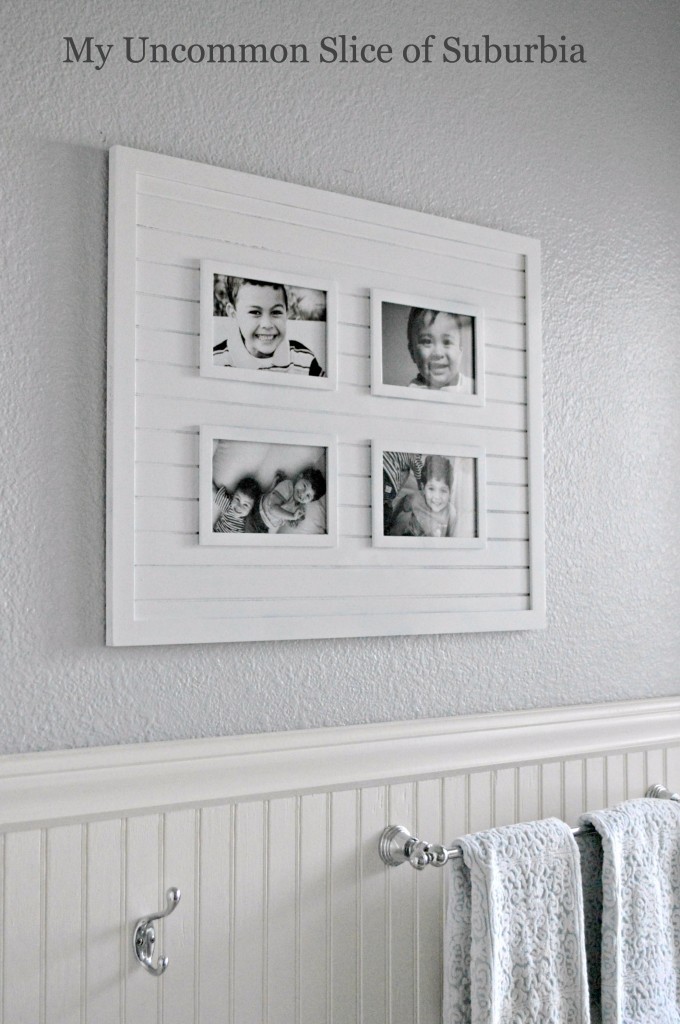 You find the step by step tutorial on how we transformed our mirrors here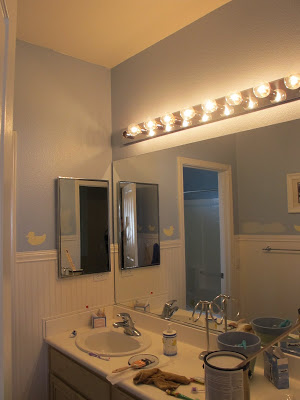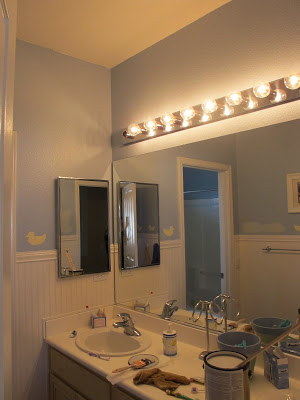 Here is the cost breakdown
Towels $20 (Ross and Marshalls)
Toothbrush Holder $3 (Marshalls)
Towel Holder $6 (Marshalls)
Light Fixture $77 (Lowes)
Lots of shopping of the house free
Here is the before picture.
Sorry, no picture of it when we first moved in with white walls
After I painted the cabinets buttery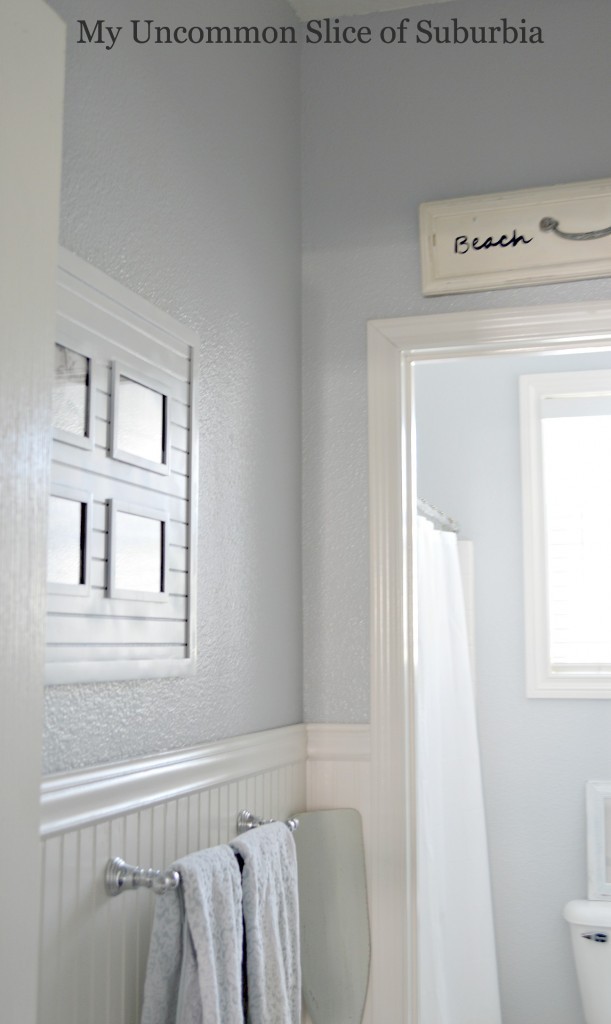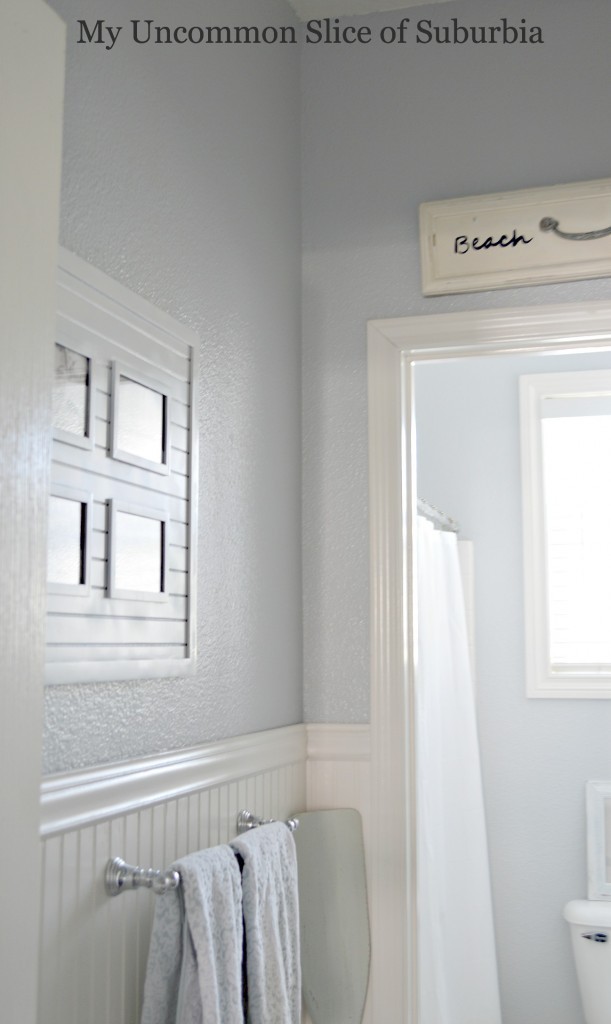 Oh, the dogs enjoyed helping me paint too.
 I hope I have shown you that you don't have to spend a ton of money to have the feel of a whole new room. A little bit of paint, some creativity and elbow grease can do amazing things!
Thank you for stopping in!