Finally the finished loft
Yes I am doing the happy dance!
 This was a ton of work but when I look back at the before, I would do it all again!
Wait did I really just say that?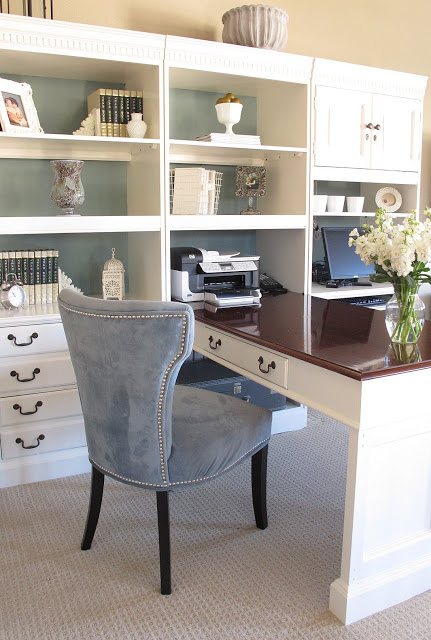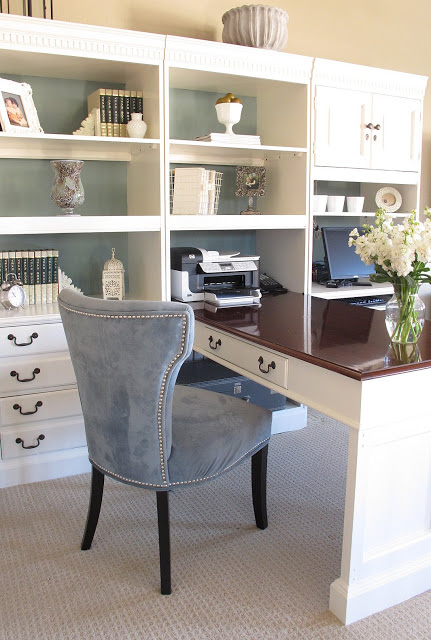 Before…oh that makes me cringe.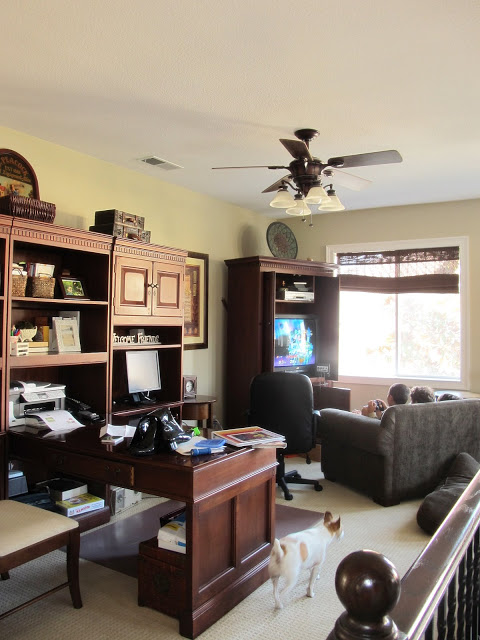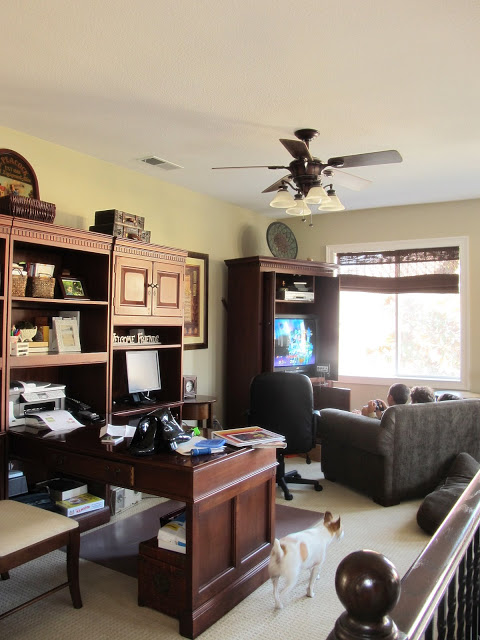 I can even deal with the ceiling fan now.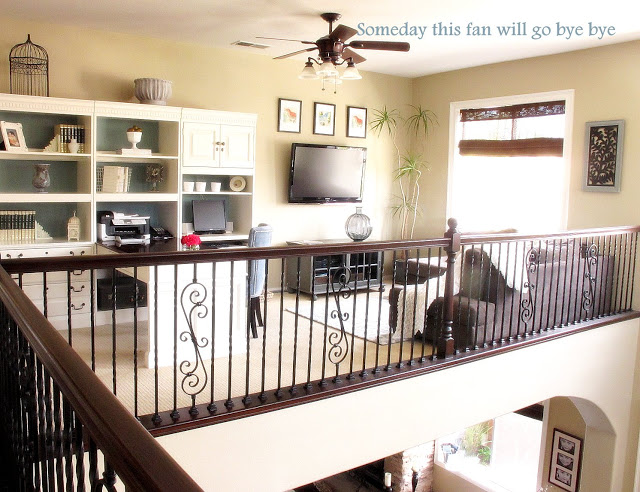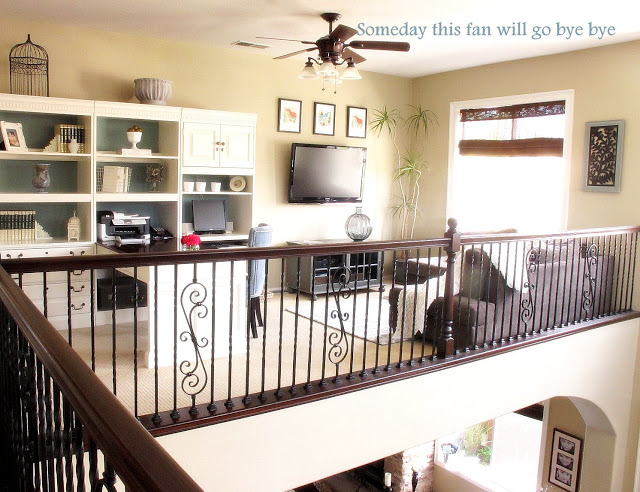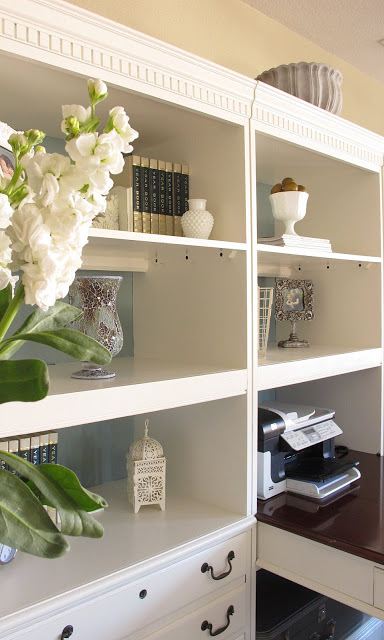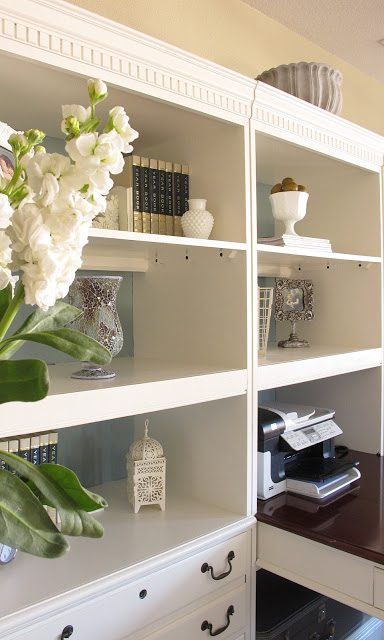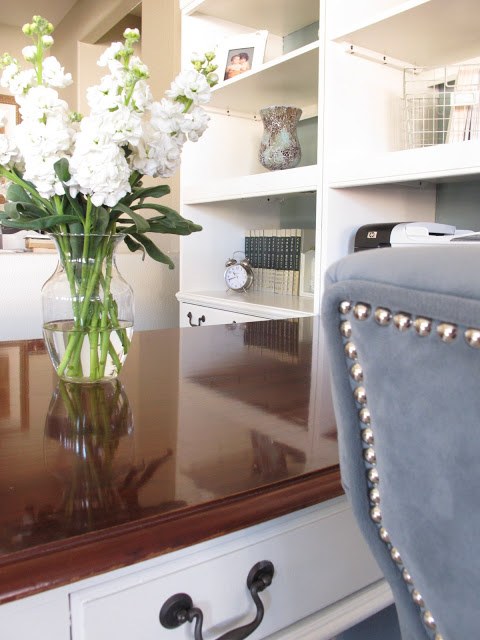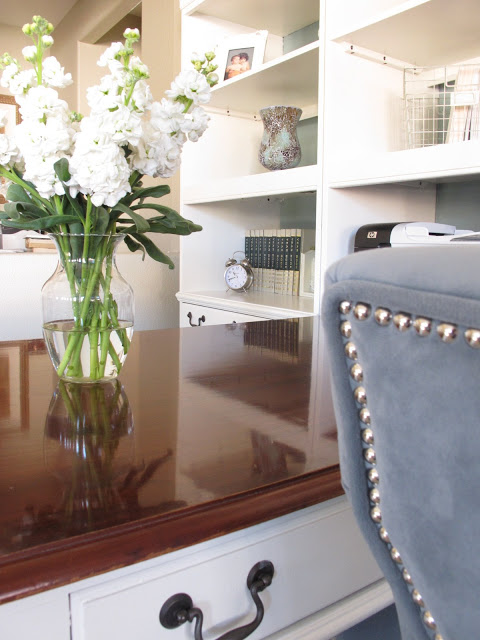 Oh the power of paint, it never gets old.
Thanks for joining me in this journey!
Console Transformation here
How I painted the bookshelves
here
Back of bookshelves paint color and post
here
Styling the bookshelves post
here
Rug purchased at overstock
Sofa purchased at Wold Market
Linking up