I'm thrilled to say the bathroom is COMPLETE!!!
It's been exactly 4 months and 12 days since the bathroom fire and we are extremely grateful to have this behind us!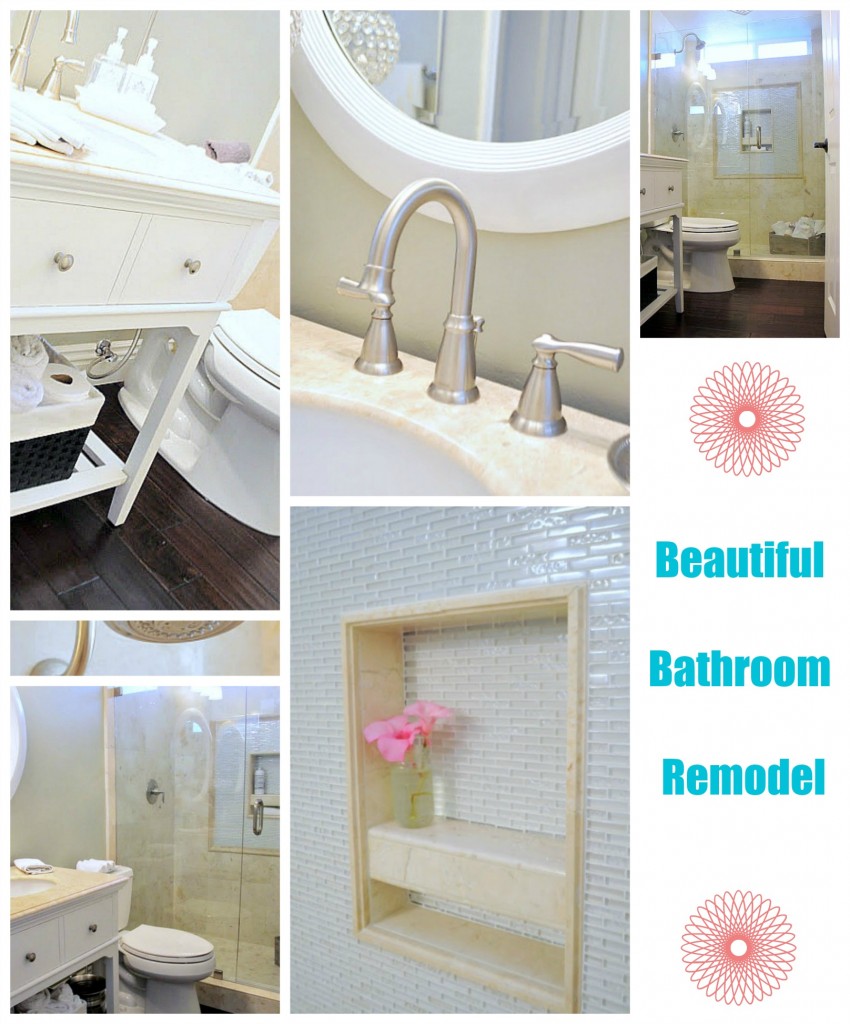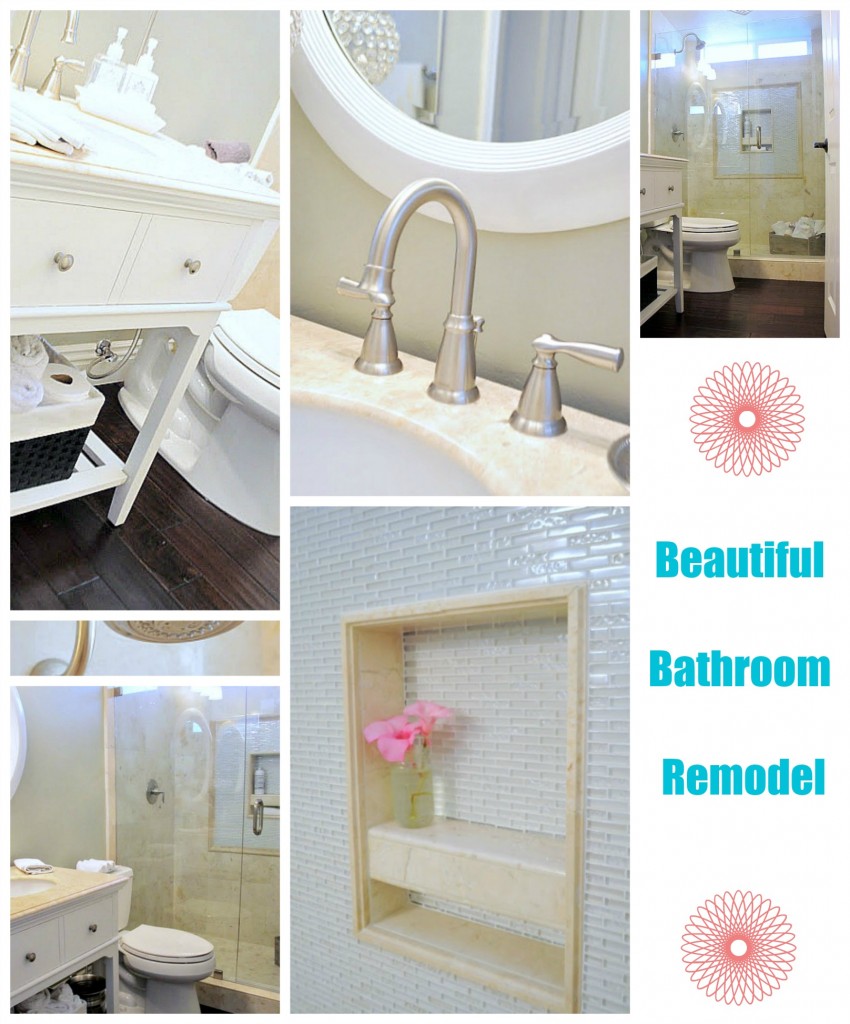 In keeping with the decor of the home we stuck with warm colors, continued the hardwood into the bathroom, added a little bling with  glass tile, added a window and replaced the old sink with an updated farmhouse sink.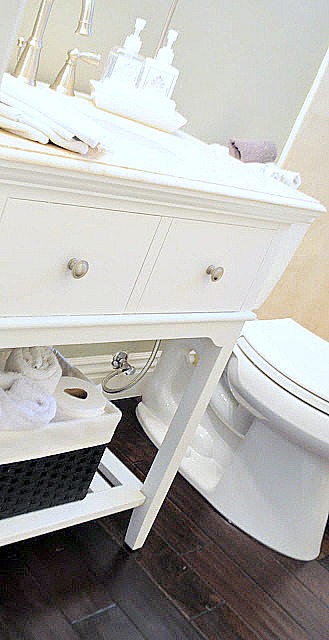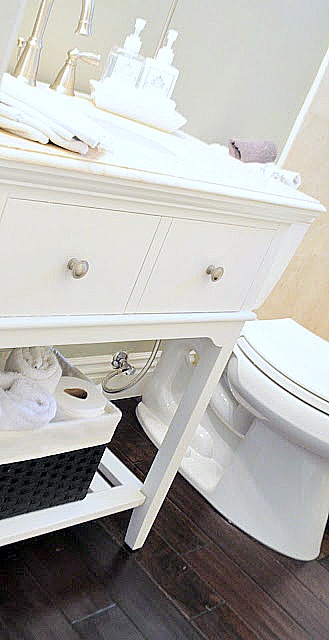 We are thrilled with the results and happy to have this behind us.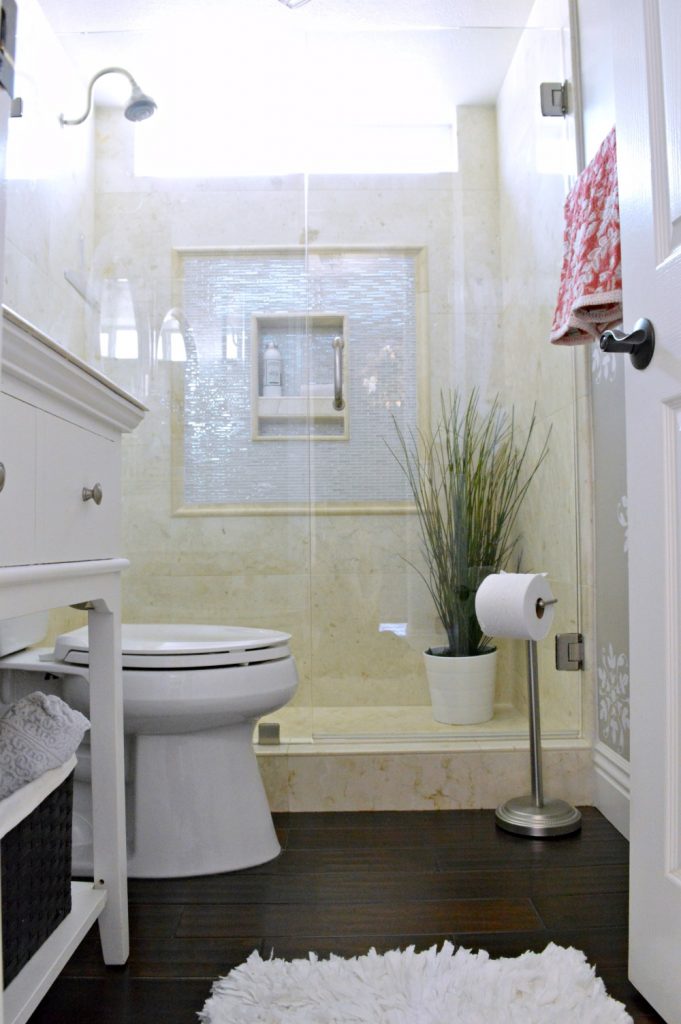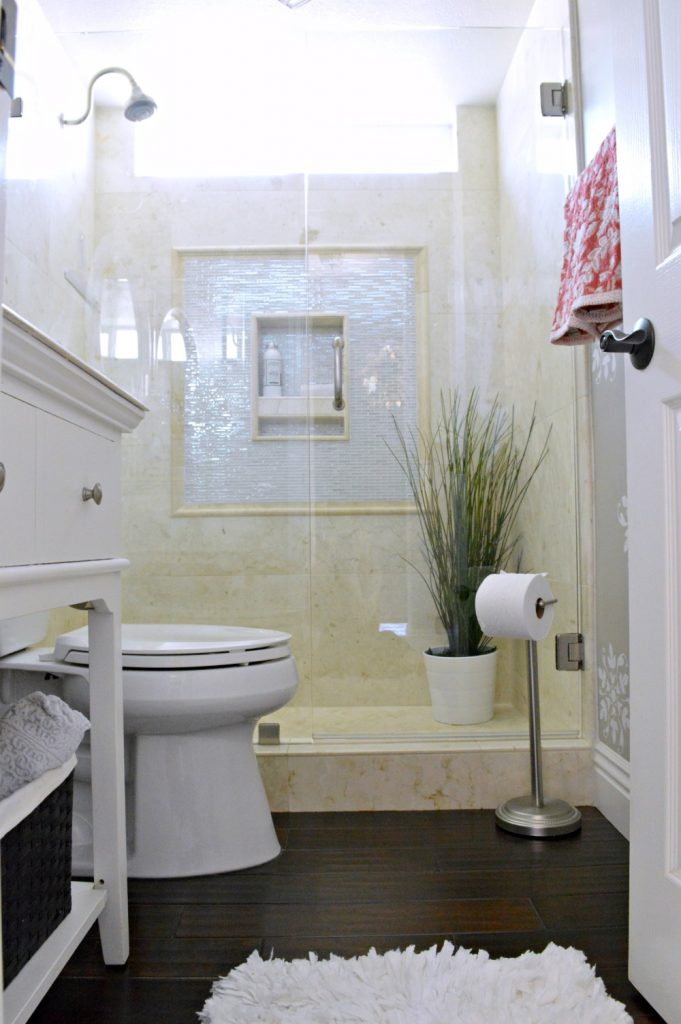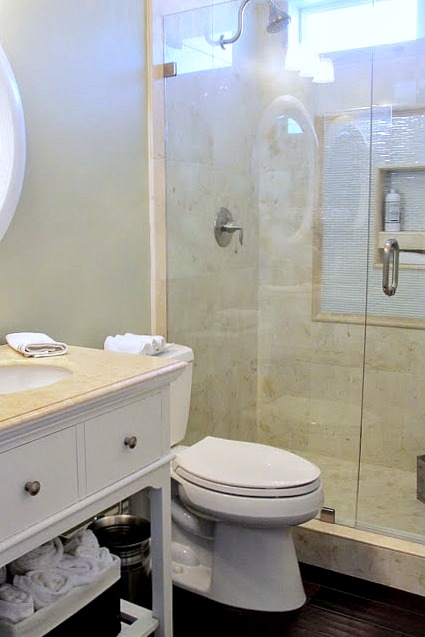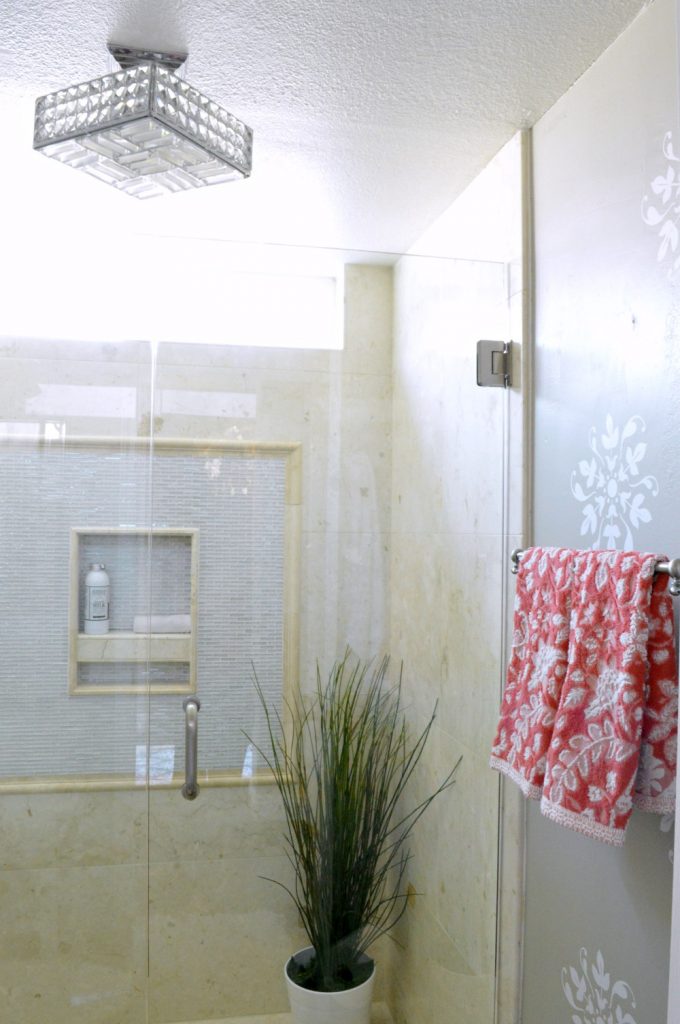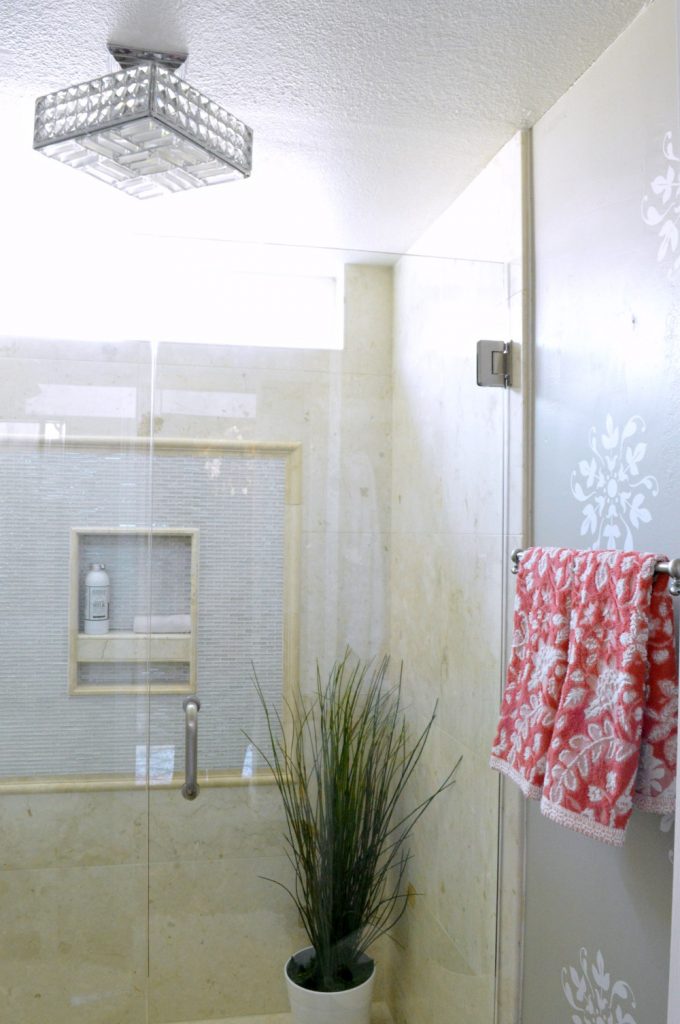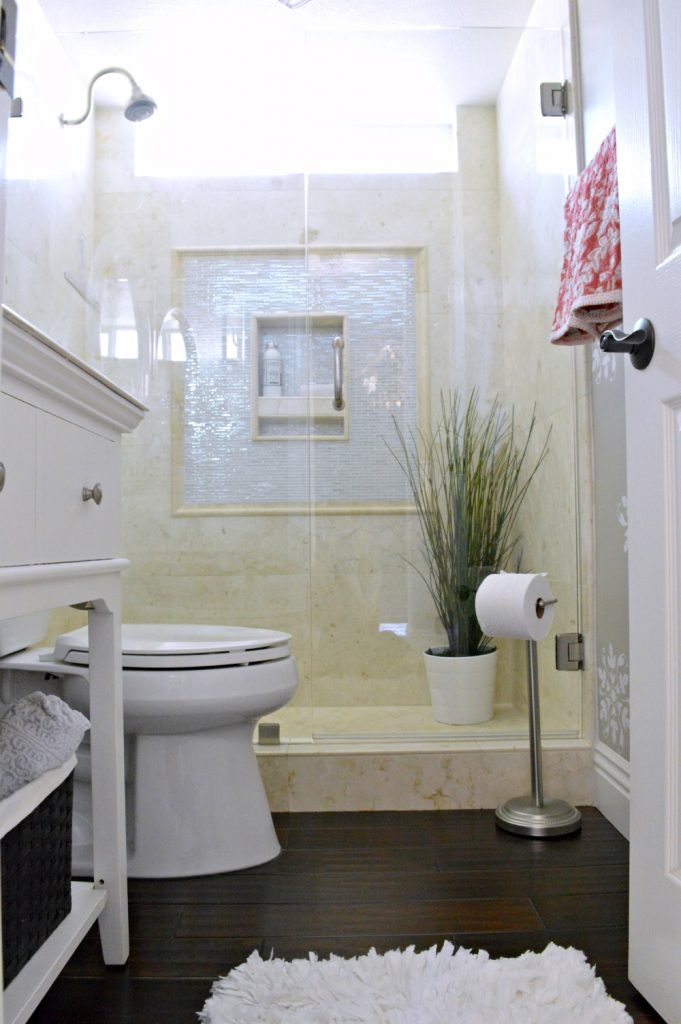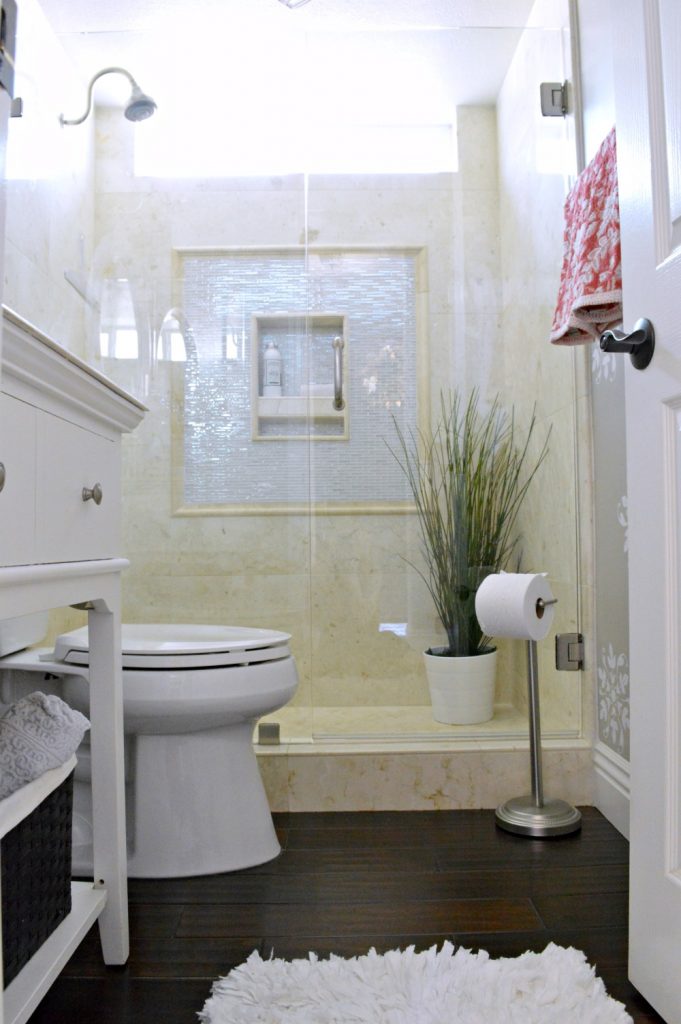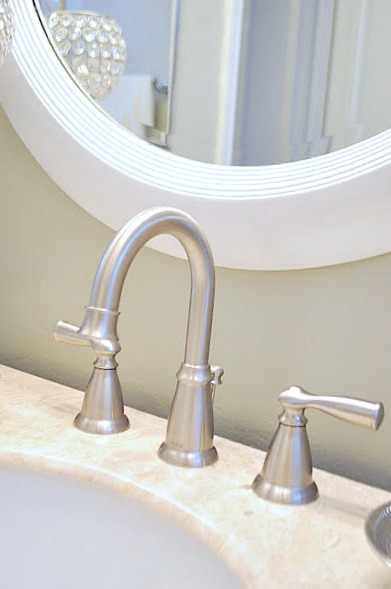 Thank you for being so supportive along this journey.  It means the world to both my husband and I!
You can find all the  resources here.