Frozen Watermelon Granita's
Looking for some fun cocktail recipes for a backyard BBQ or the Fourth of July?  These Frozen watermelon granita's are the perfect treat, especially on a hot day!   Perfect for any last-minute parties since they are so easy to make!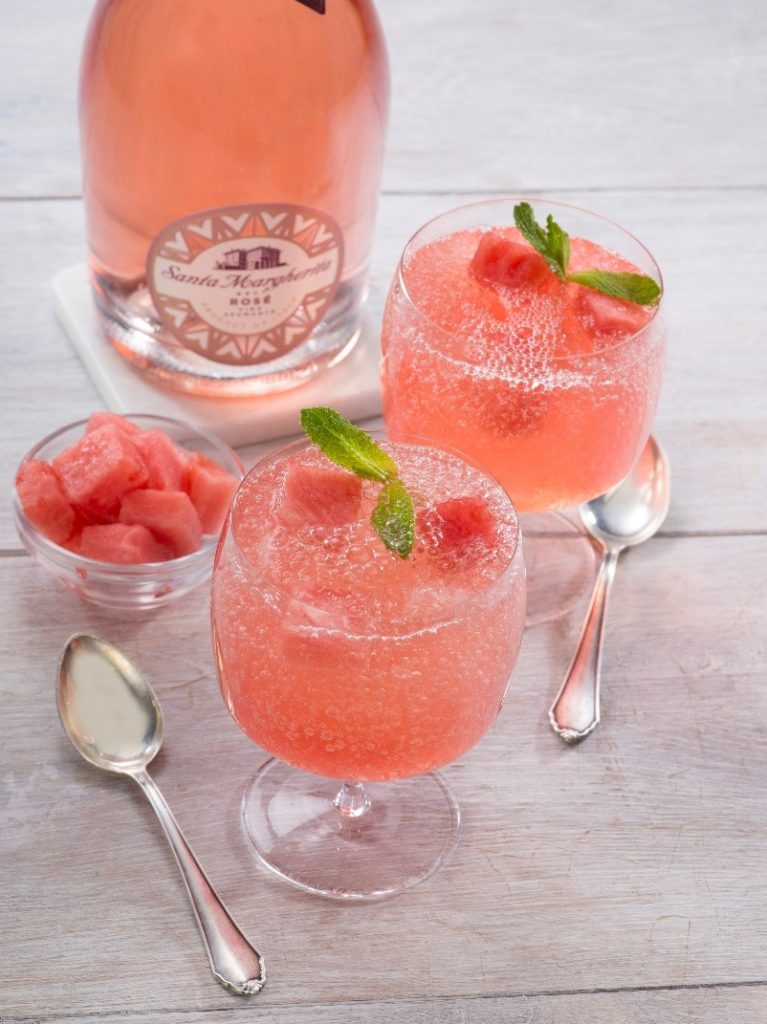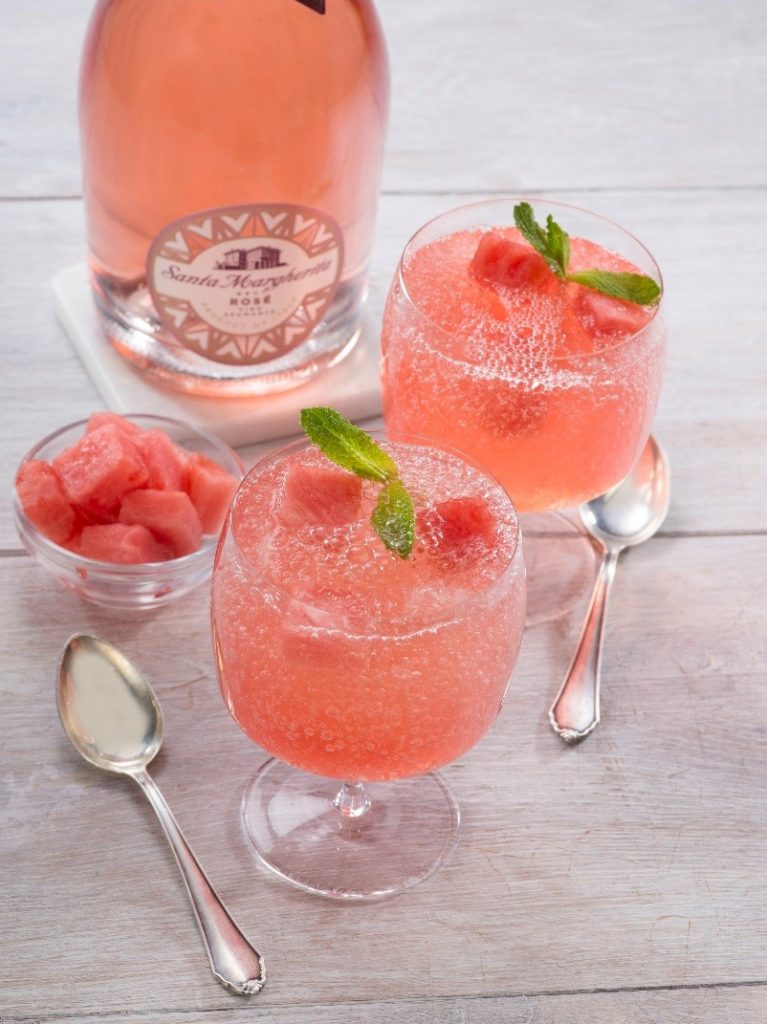 INGREDIENTS
1 bottle Santa Margherita Sparkling Rosé
1 quart watermelon-rosemary sorbet (store-bought or recipe below)
2 cups diced, seedless watermelon
DIRECTIONS
Spoon a scoop of sorbet into the bottom of a chilled glass and top with a tablespoon or so of the watermelon cubes. Pour the Rosé over the sorbet and melon. Garnish with mint. Serve immediately with a spoon.
OPTION
Purchase sorbet from a gourmet market instead of making your own.
TO MAKE WATERMELON SORBET
INGREDIENTS
1 ½ cups granulated sugar
1 cup water
3 sprigs of rosemary
3 pounds seedless watermelon cut into cubes (about 10 cups)
½ cup lime juice
¼ cup and 2 tablespoons tequila
DIRECTIONS
In a small saucepan bring the sugar, water, and rosemary to a boil. Remove it from the heat and let it cool to room temperature, then strain. Combine the rosemary syrup, watermelon, lime juice, and tequila in a blender and process until smooth. Strain through a fine-mesh sieve and refrigerate overnight. Freeze the sorbet "granita-style" by putting it in the freezer and stirring every hour for five hours.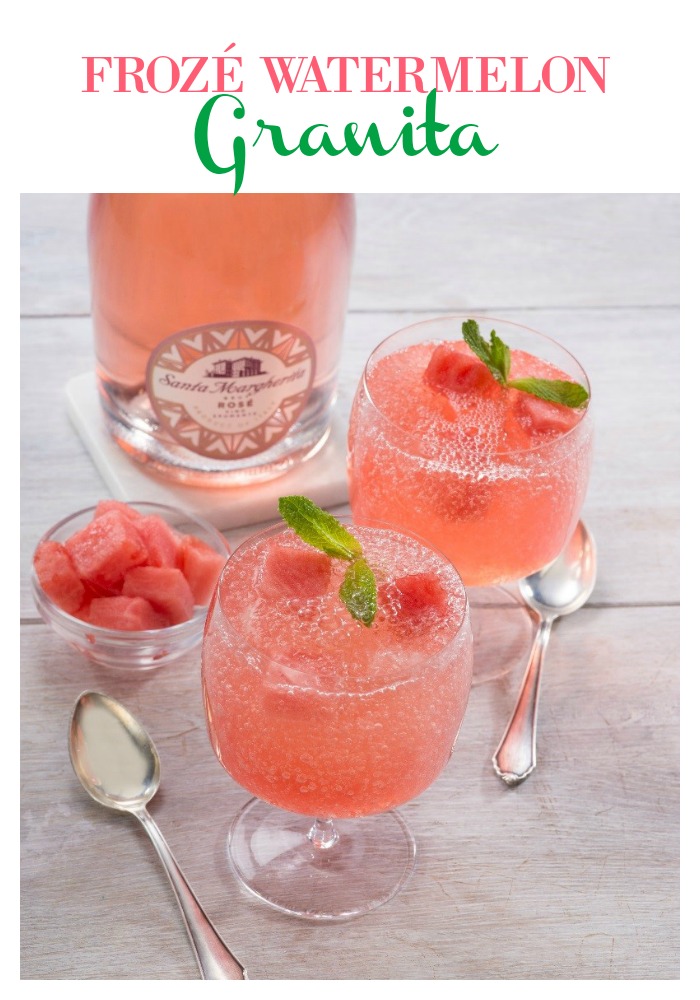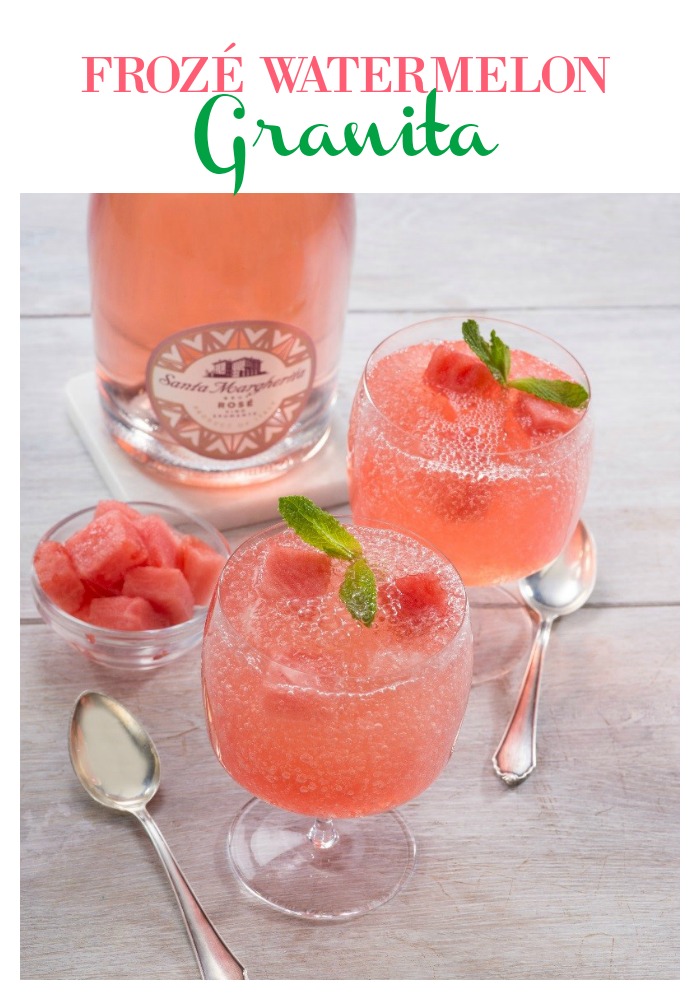 Don't worry the name "granita" isn't as fancy as it sounds it's basically a sophisticated slushie but no one needs to know.  (wink wink)