Blueberry Greek Yogurt Bark
This blueberry Greek yogurt bark recipe is healthy, refreshing, low in sugar and so easy to make. With only 2 ingredients, the kids and I whip this up in no time. It's the perfect snack for after school and even a healthy alternative for breakfast when I'm rushing out the door.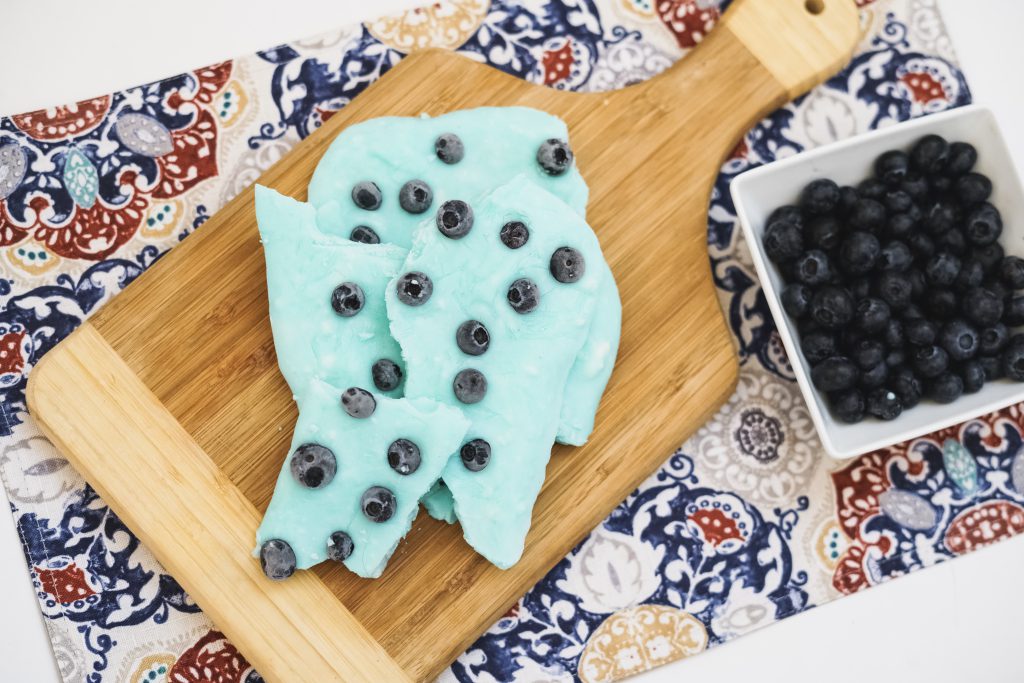 Greek yogurt is lower in calories, sodium, carbs and sugars in comparison to regular yogurt and is higher in protein. It is definitely a healthier alternative especially when you mix it with the blueberries that are full of antioxidants!
INGREDIENTS
• 2 Cups Blueberry Greek Yogurt
• Blueberries
• Parchment Paper
Step 1
Take a piece of parchment paper and lay it out on a baking pan. This will make your bark remove from the pan effortlessly.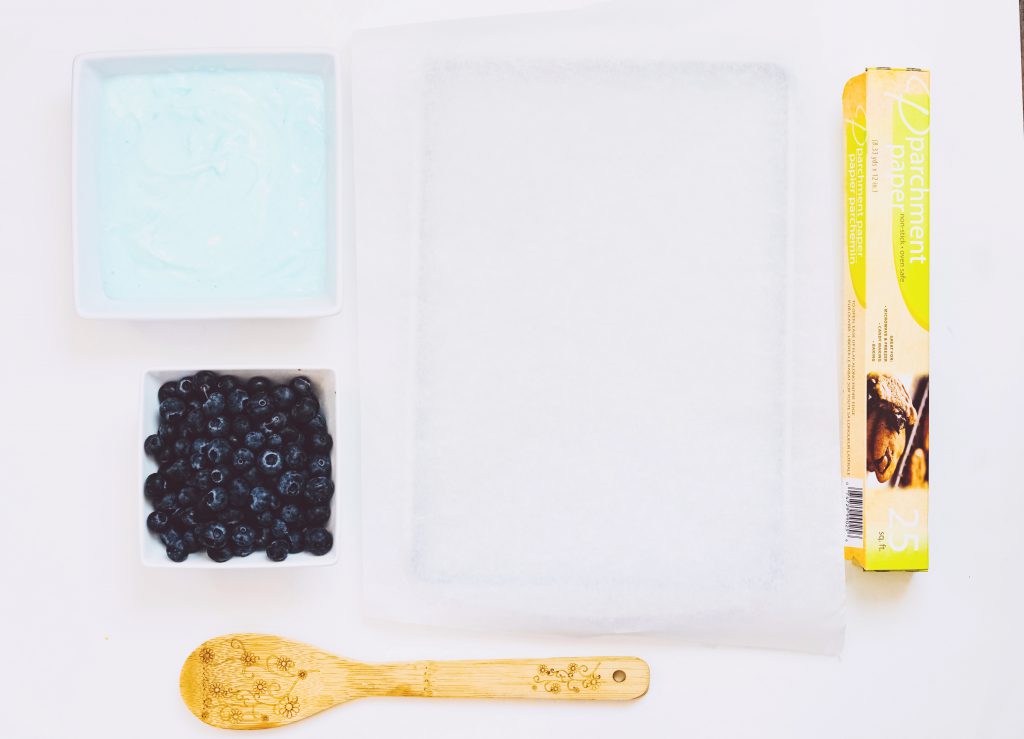 Step 2
Spread out 2 cups of blueberry greek yogurt on to the parchment paper.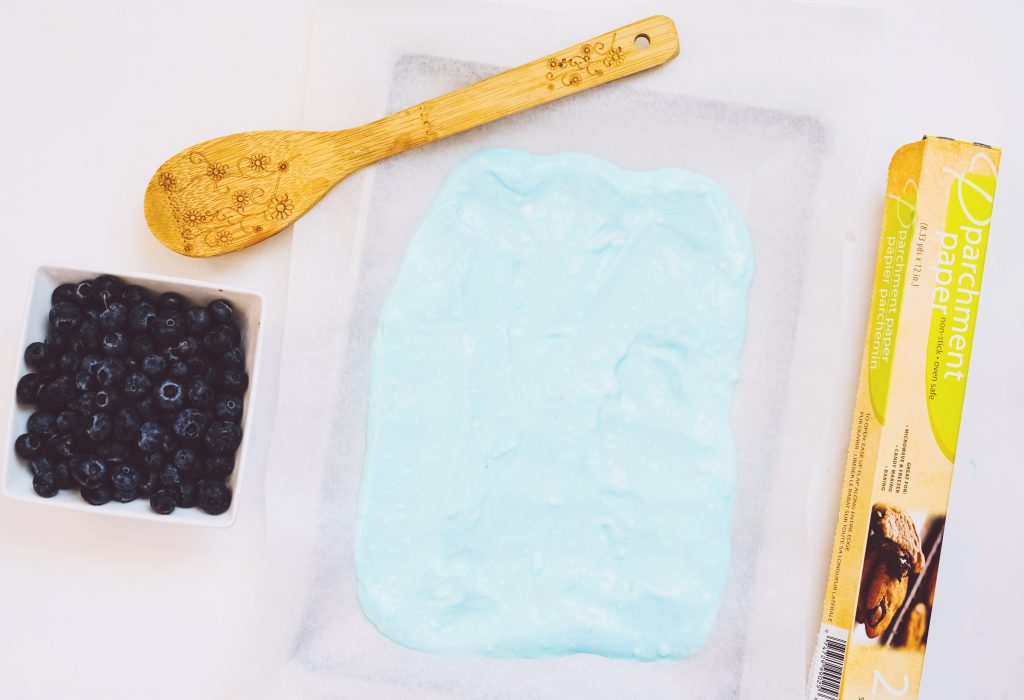 Step 3
Sprinkle blueberries onto your Yogurt.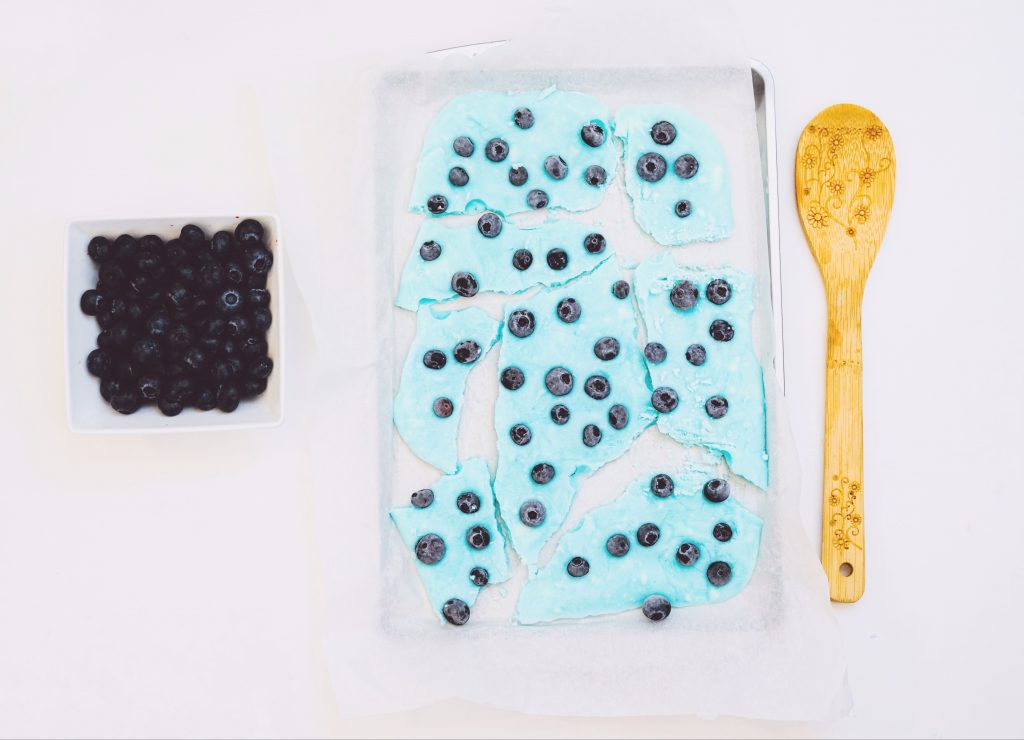 Step 4: Place in the freezer for 2+ hours.
Step 5: Remove from freezer and break into pieces.
Serve & enjoy!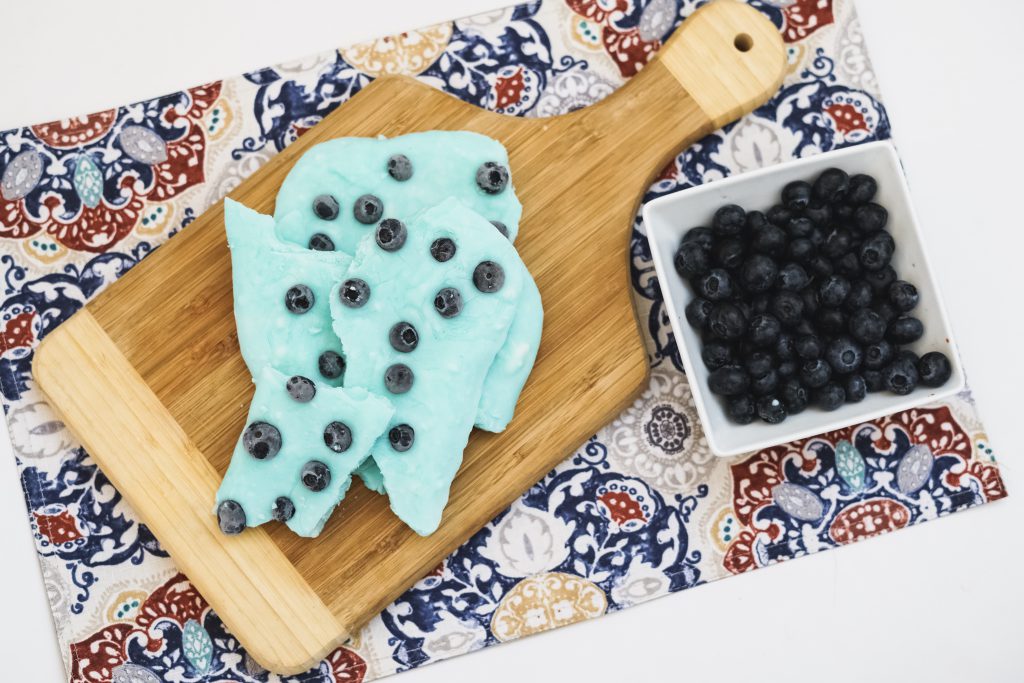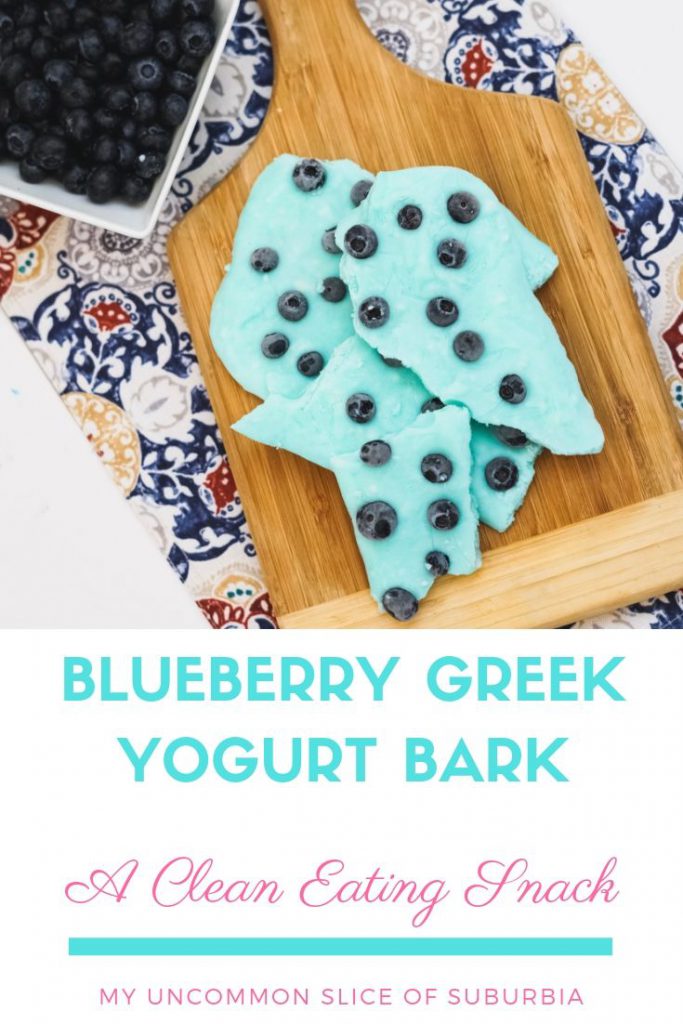 Hope you enjoy this healthy snack, you can find more of my recipes below.