Best turkey meatball recipe
Growing up one of my favorite meals my mom made was her homemade Spaghetti and meatballs, one of those comfort foods that to this day brings back great childhood memories. Thankfully 2 out of 3 kids love it, for my youngest, well, I just toss a little butter and parmesan on the noodles, easy peasy.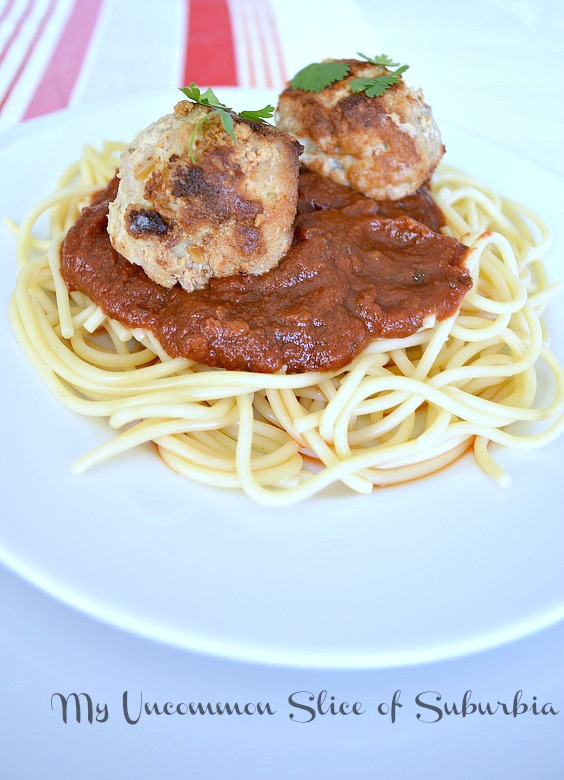 I have modified my mom's recipe just a little by switching out the breadcrumbs with panko and adding minced garlic. I also have a little tip below on how to keep those meatballs from falling apart while cooking.
Ingreadients:
1 lb ground Turkey
1 egg
1/4 cup milk
1/2 cup panko breadcrumbs
1/2 a onion diced
1 garlic clove minced
1 teaspoon oregano
1 tablespoon fresh parsley
1/2 teaspoon garlic powder
1/2 teaspoon fresh ground pepper
1/4 cup grated parmesan cheese
Mix all ingredients in a large bowl by hand.
Roll meatballs to about the size of a golf ball.
**Tip** Refrigerate the meatballs for about a half an hour before cooking, this keeps their shape while cooking and they won't fall apart. I found this out one day when I made the meatballs in advance and when I cooked them they cooked to perfection, who would have known.
Put a dash of olive oil in a pan and drop raw meatballs onto the frying pan and brown on all sides.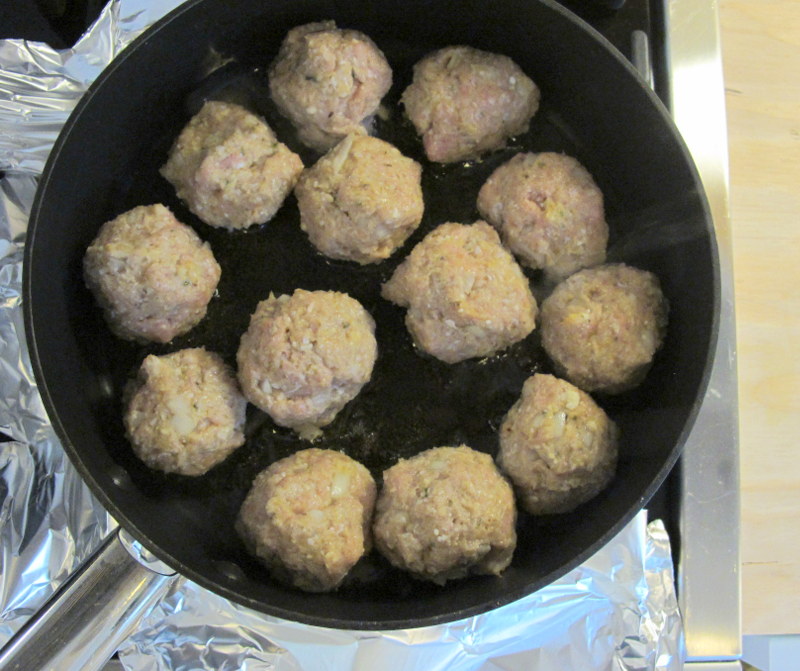 I cook the meatballs until done and add them on top of our pasta. However, if you are going to add them to a pot of sauce they don't need to be cooked through and through, just make sure they simmer in the sauce for about an hour.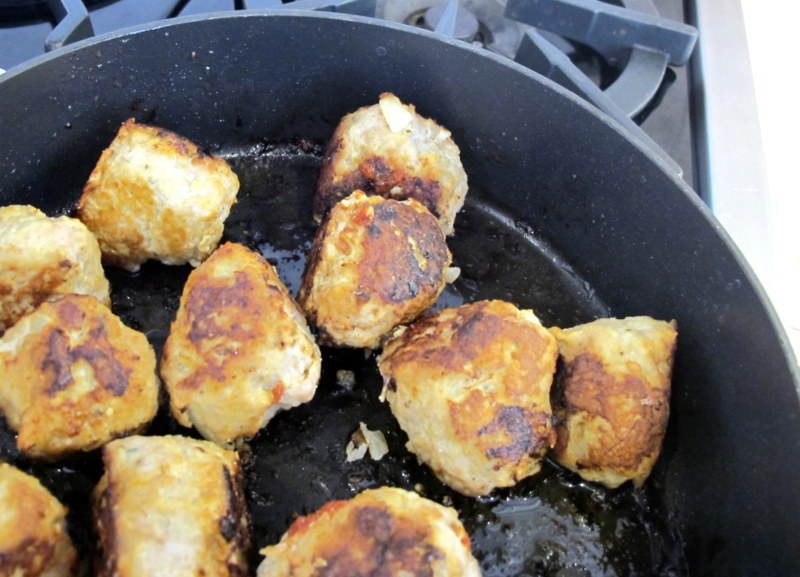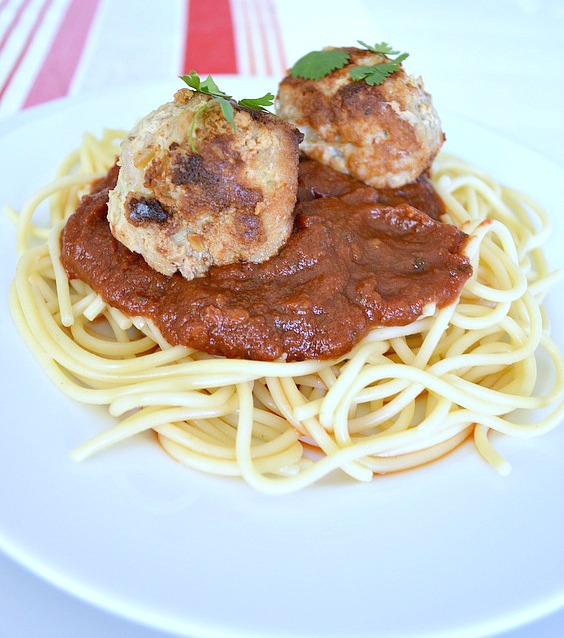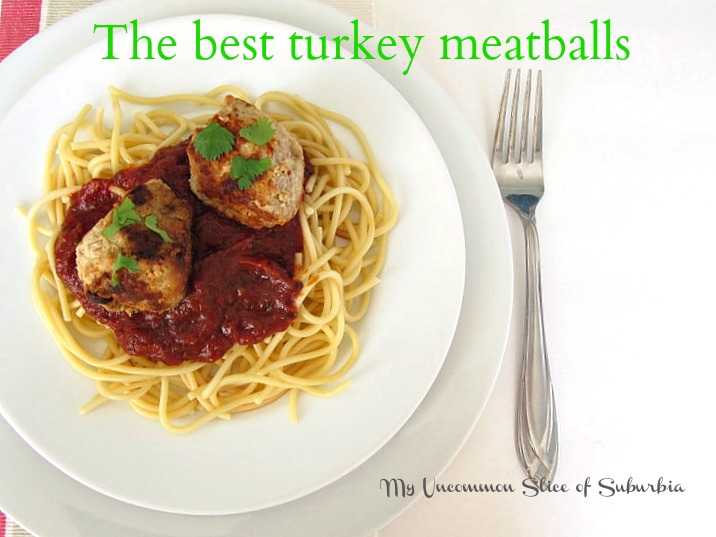 **I have a really fabulous and tasty sauce recipe that I use when I make pasta. It is the same sauce I use for the Lasagne, I just leave the meat out.
Thanks for stopping in today, wishing you all a fabulous weekend!
Linking up