Strawberry Basil Moscow Mule Recipe
In celebration of National Moscow Mule Day coming up on March 3rd, I'm sharing a recipe for strawberry basil mules, yummy! If you aren't familiar, a Moscow Mule is a cocktail made with vodka, ginger beer and lime juice served in a copper mug. It's become one of my husbands favorite drinks and with the added flavors of basil and strawberries it just got a whole lot better!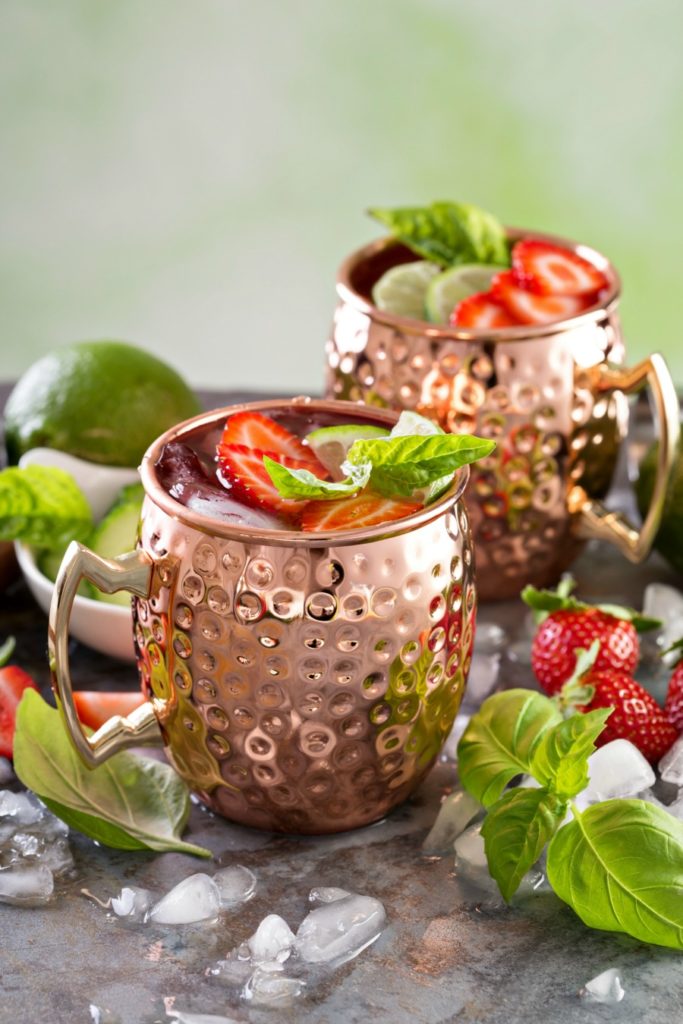 Strawberry Basil Moscow Mule Recipe
Ingredients:
8 Strawberries
Half a Lime
Basil Sprig
1.5oz Premium Vodka
Directions:
Muddle fresh strawberries (roughly 6), 2 lime wedges and basil in a copper mule mug. Top with Ice, Vodka and Brooklyn Crafted Ginger Beer . Garnish with Strawberry and Lime wedge and basil leaves.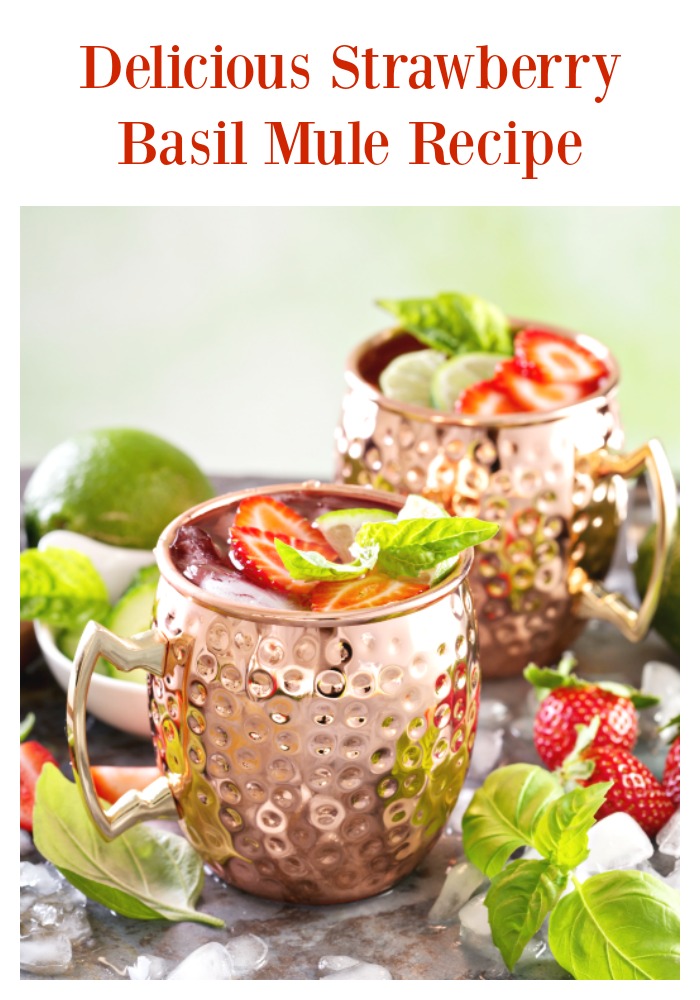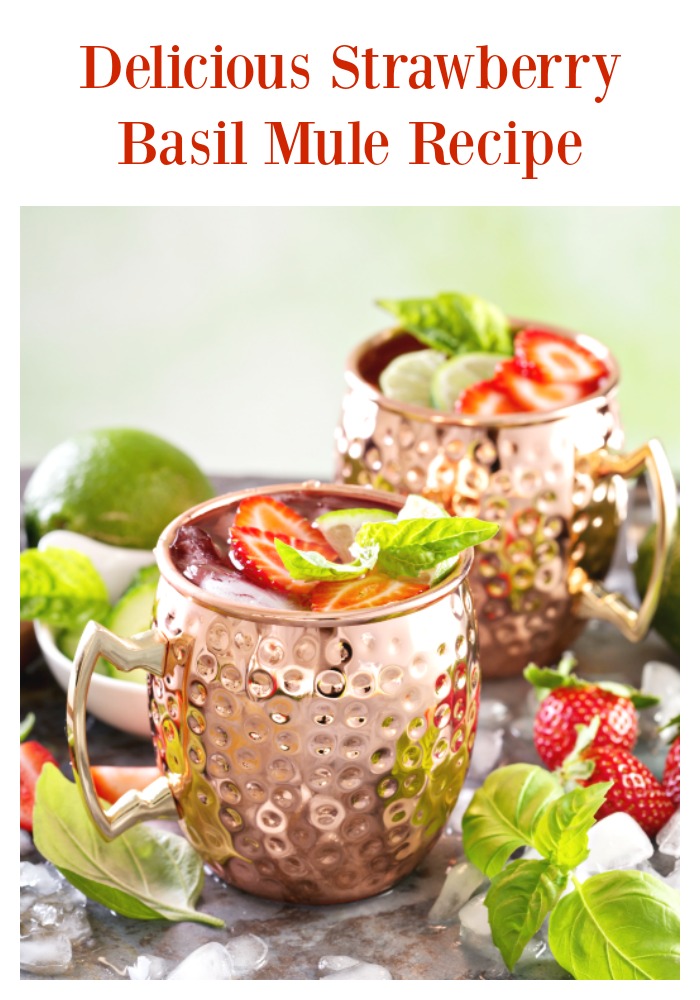 These mules have had a recent comeback and of course I had to go out and grab some copper mugs to add to our collection of bar ware, can you blame me! So if you enjoy a crisp ginger flavor with a twist of strawberry and the flavor of basil, you are going to love this cocktail!