Grapefruit mimosa recipe using rose ice molds
Bring your mimosas to the next level by using a rose ice mold and grapefruit juice or any fresh juices for the perfect mimosa that everyone will absolutely love!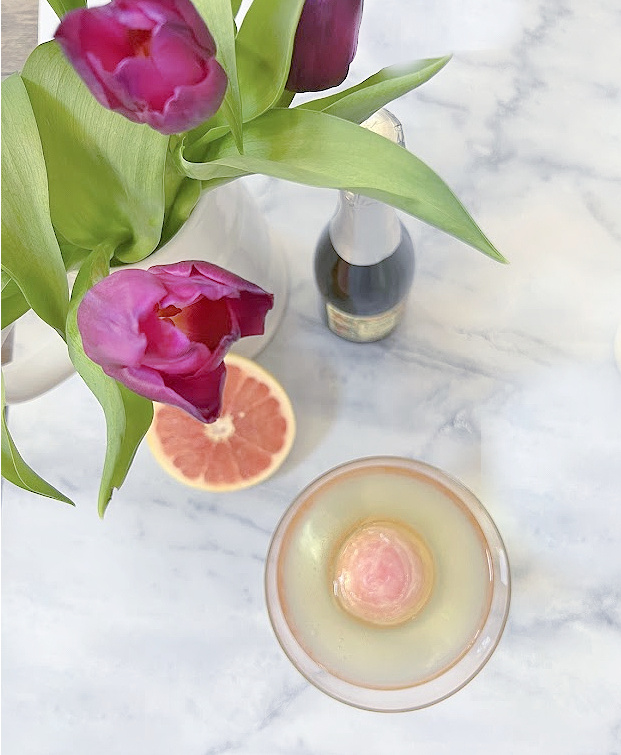 With sunny days just around the corner, I can't think of a better way to celebrate spring, than to invite friends and family over to enjoy a delicious brunch with its own mimosa bar! These grapefruit mimosas are such fun twists on the classic mimosa recipe! I've been making a bunch of these ice cubes this whole week to bring to our Easter brunch this Sunday, I can't wait to share them with everybody!
Affiliate links are listed below
To make a grapefruit mimosa using rose ice molds, you'll need the following ingredients and tools:
Ingredients:
Fresh grapefruit juice or any juice of your choice
Champagne or sparkling wine (see below for more ideas)
Tools:
Rose ice molds

Optional: Manual Juice Press or Electric Juice Press

You will need something larger than Champagne flutes, margarita glasses are perfect for this
Instructions:
Squeeze your fresh juice using a manual or electric juice press.  You can also use pre-made juice.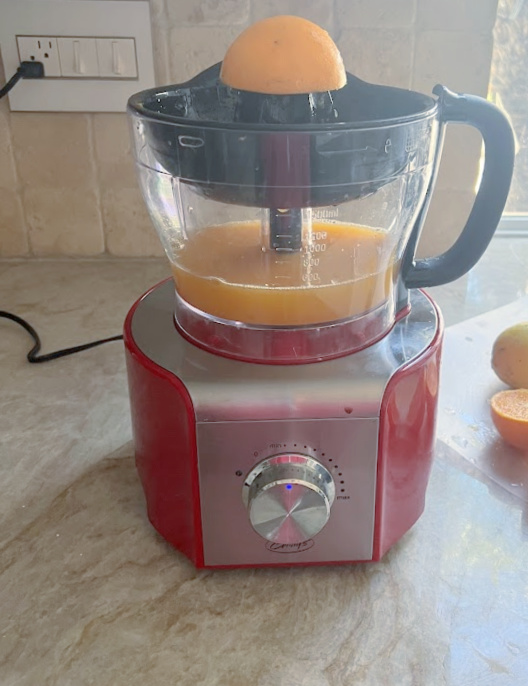 Close the molds and pour the juice inside using the built-in funnel.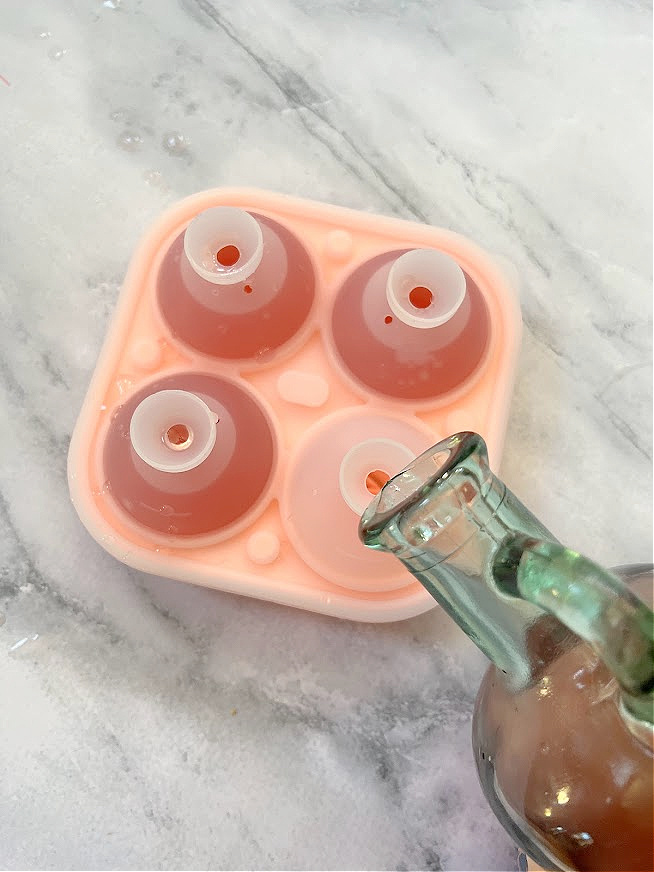 Place the rose ice molds in the freezer until they are completely frozen. (make sure the ice cube tray is on a flat surface) Remove the rose ice molds from the freezer and carefully pop the ice out of the molds.

 
 

Place one rose ice cube in each glass.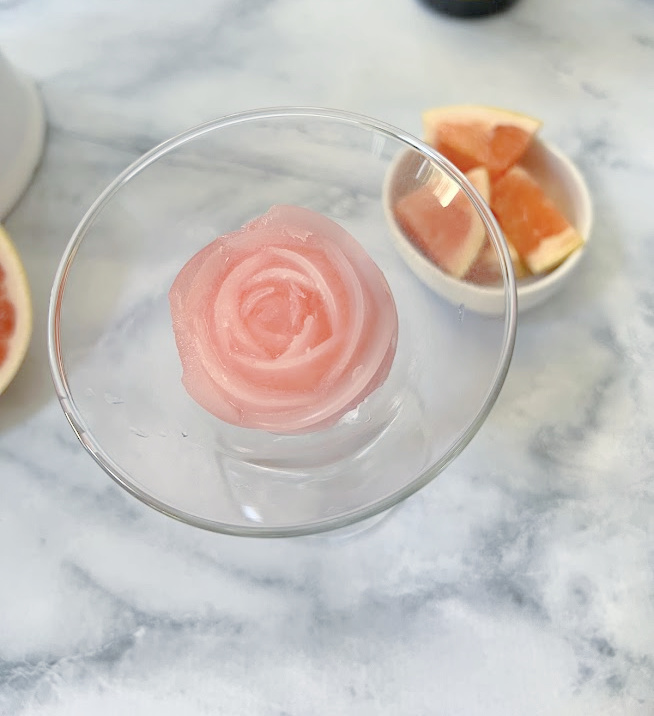 Fill each glass with champagne or sparkling wine.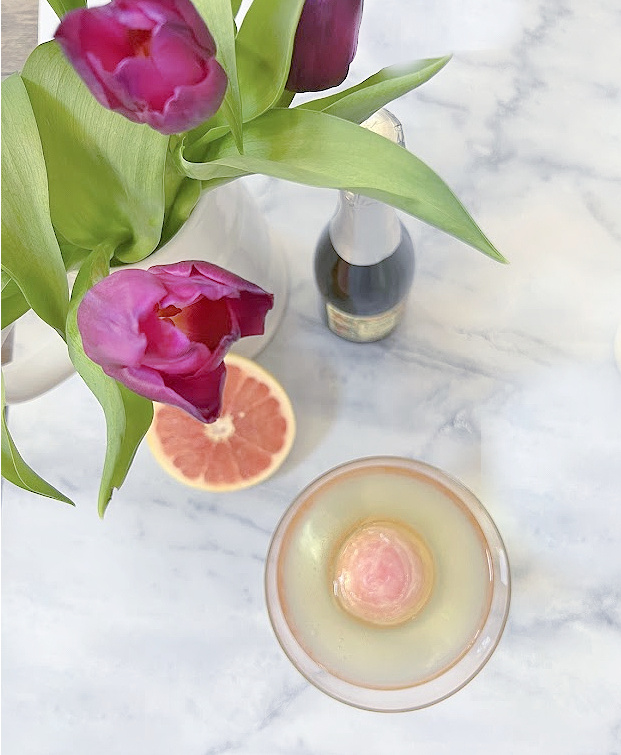 Serve immediately and enjoy your grapefruit mimosa with beautiful rose ice cubes!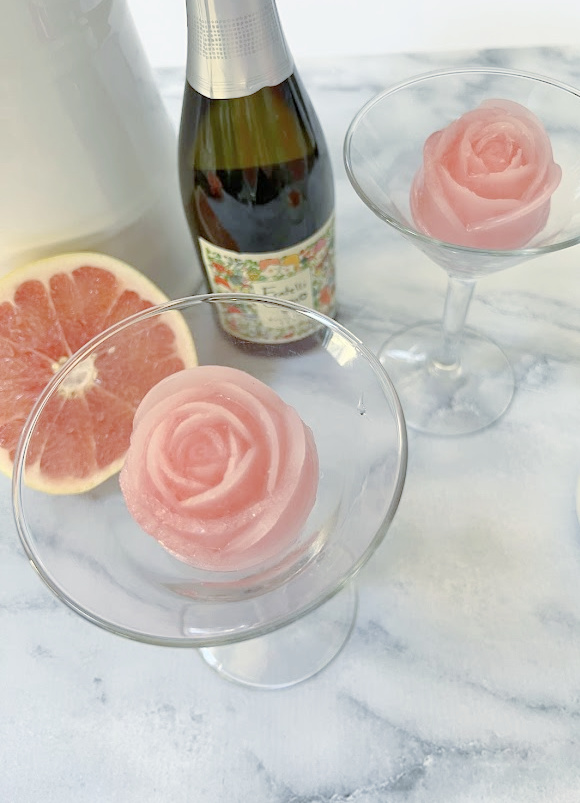 Other Beverage options
Blood orange juice
Cranberry juice
Pomegranate juice
Orange juice
Fresh lime juice
Rose water
Rose lemonade
Lavender simple syrup
Agave syrup
Apple cider mimosas
Club soda 
Ginger ale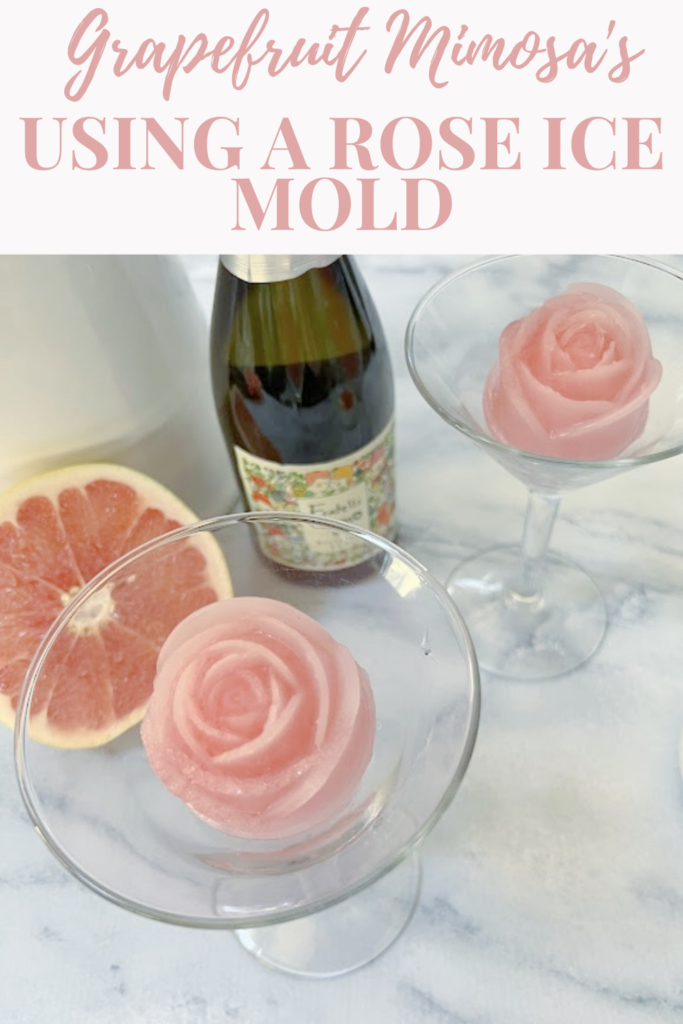 Dress them up
Fresh strawberries or any fresh fruit like frozen blueberries
Fruit peel cut-outs
Edible flowers
Fresh mint
Rose petals
Grapefruit slices
Lime wedge
Fresh herbs
Pomegranate seeds
Perfect for the following Occasions:
Baby Shower
Mother's Day
Brunch
Wedding shower
Easter brunch

Wishing you a beautiful weekend ahead, let me know if you try these out, would love to see your beautiful pictures! I'll try to snap some more pictures this weekend as well when the sun is shinning!