Being in quarantine has me in the kitchen a ton these days so the kids and I thought we would try making some simple homemade bread a few weeks back, the results were amazing! I inherited my parent's bread maker years ago and the last time I pulled it out something went wrong so I figured now is the perfect time to give the homemade version without the machine a try. It really was a pretty simple process, since then we have made delicious flatbread, artesian bread and nan bread, it's amazing how a few changes in ingredients can give you such different results.

EASY HOMEMADE BREAD RECIPE
2 cups warm water
1/2 cup white sugar
1 1/2 tablespoons active dry yeast
1 1/2 teaspoons salt
1/4 cup vegetable oil
5-6 cups flour You can use all-purpose flour OR bread flour
In a large bowl, dissolve the sugar in warm water and then stir in yeast. Allow to proof until yeast resembles a creamy foam, about 5 minutes.
Mix salt and oil into the yeast. Mix in flour about half a cup at a time.
Knead the dough for 6 to 7 minutes until smooth, then roll into a ball. The dough should stick just slightly to your finger when touched, but not be overly sticky
Place in a well-oiled bowl, and turn dough to coat. Cover with a damp cloth. Allow to rise until doubled in size, this will take about 1 hour.
Gently punch dough down. Knead for 1 minute and divide in half. Shape into loaves and place into two greased 9×5 inch loaf pans. Allow dough to rise about 1 inch above the pans., this will take about 30-60 minutes.
Bake at 350 degrees F for 30-40 minutes until the loaves are golden brown.
Remove to a cooling rack and allow the bread to cool before slicing
Brush with butter and enjoy!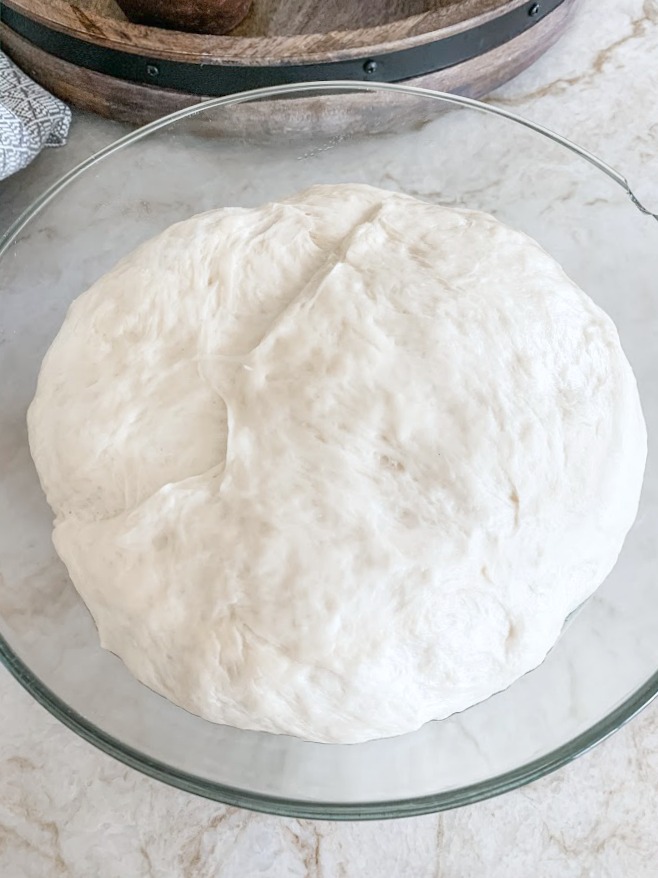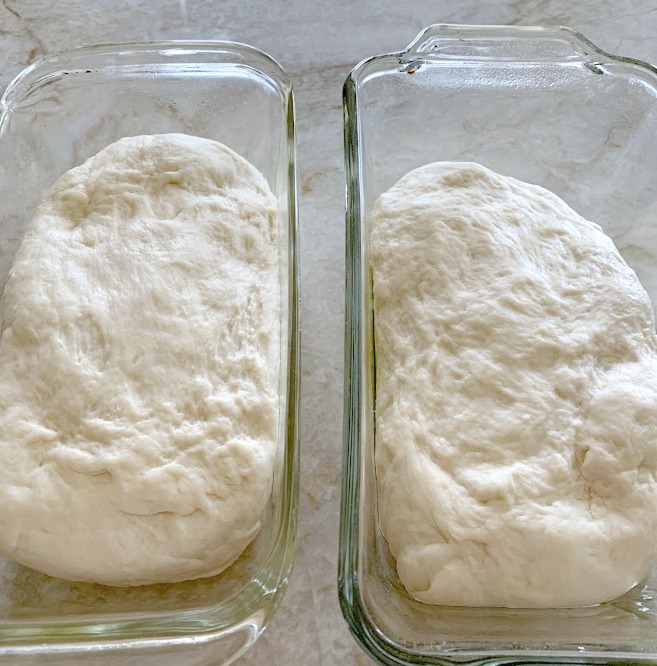 The smell of hot bread straight out of the oven is amazing, takes me back to when I was a kid walking through the door and smelling the amazing aroma.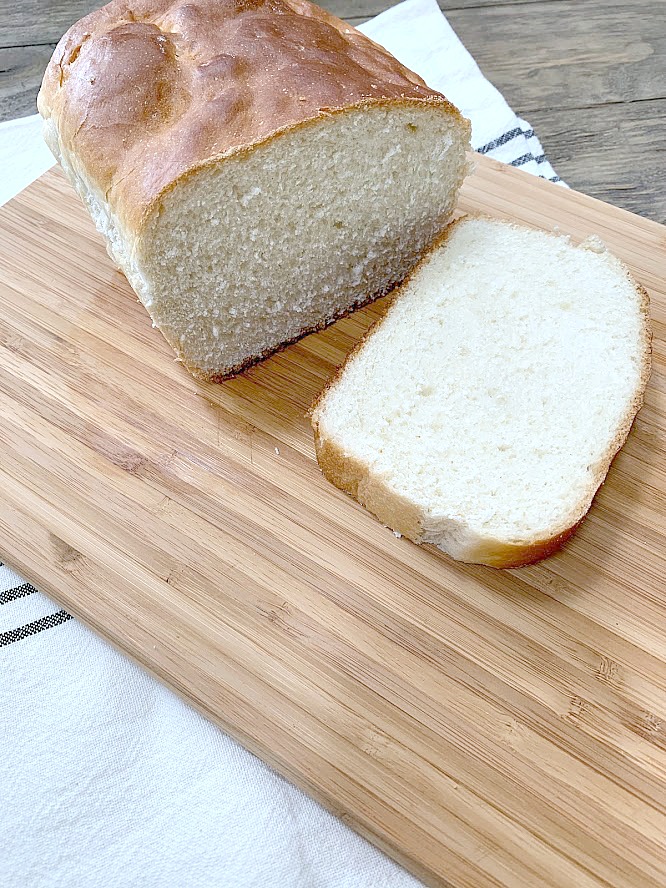 A few tips
If you aren't sure how to knead bread this 1-minute video shows you how.
What is punching down dough? It deflates the dough and releases the air so that you can knead it and form it into loaves. Simply push your fist quickly, but gently into the center of the dough.
Having trouble finding yeast? Amazon has it in stock! Active Dry Yeast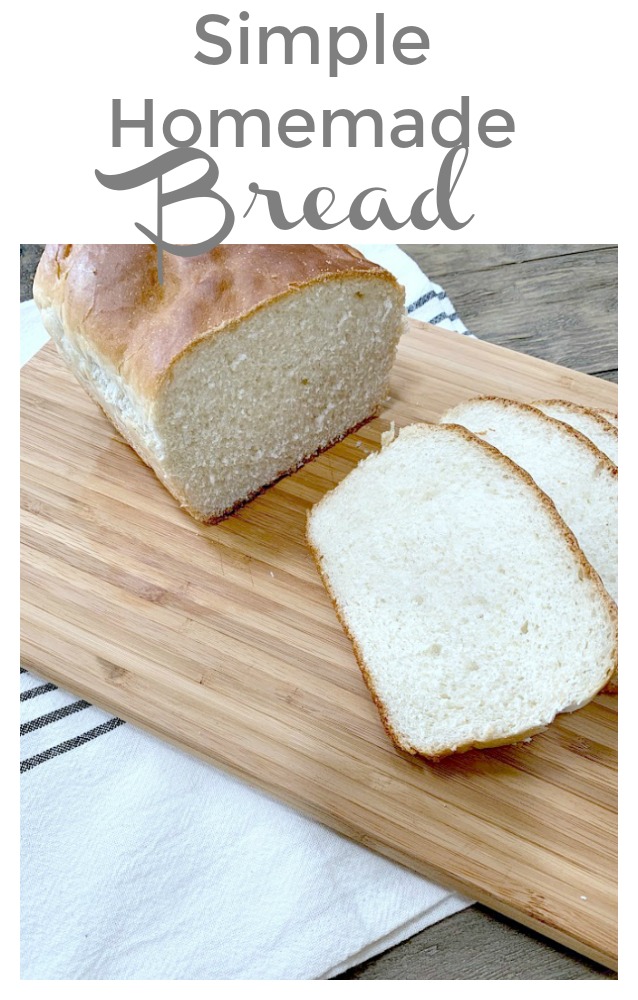 I have found the art of making bread is so much fun, the simple pleasure of mixing and kneading is quite therapeutic.
How about you, have you been making homemade bread lately?