Make Your Own Detox Water And My Love For Spurtles
I know what you are thinking, detox water and a Spurtles, what do the two have in common and what is a Spurtle! Recently, I was introduced to this amazing product which you can use to stir, scrape, spread, smash and so much more, I was instantly hooked thanks to Hearth and Home Goods! Whether I'm baking or cooking, I find myself reaching for this Scottish kitchen tool which has taken the place of my cheap wooden spoons. So what does that have to do with detox water? When I was making a batch of water last week the Spurtle came in handy when stirring so I thought why not share 2 of my new favorite things with you today!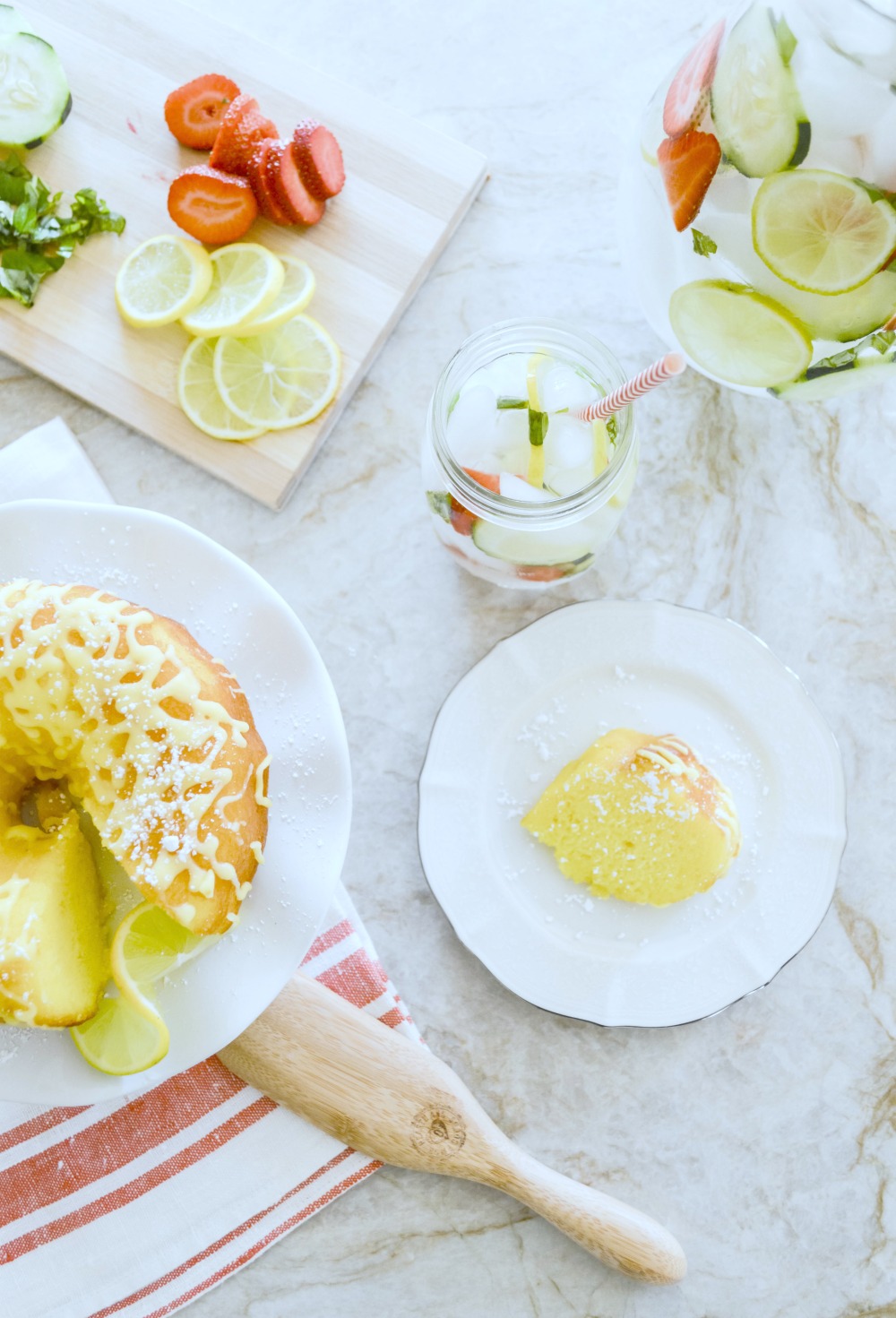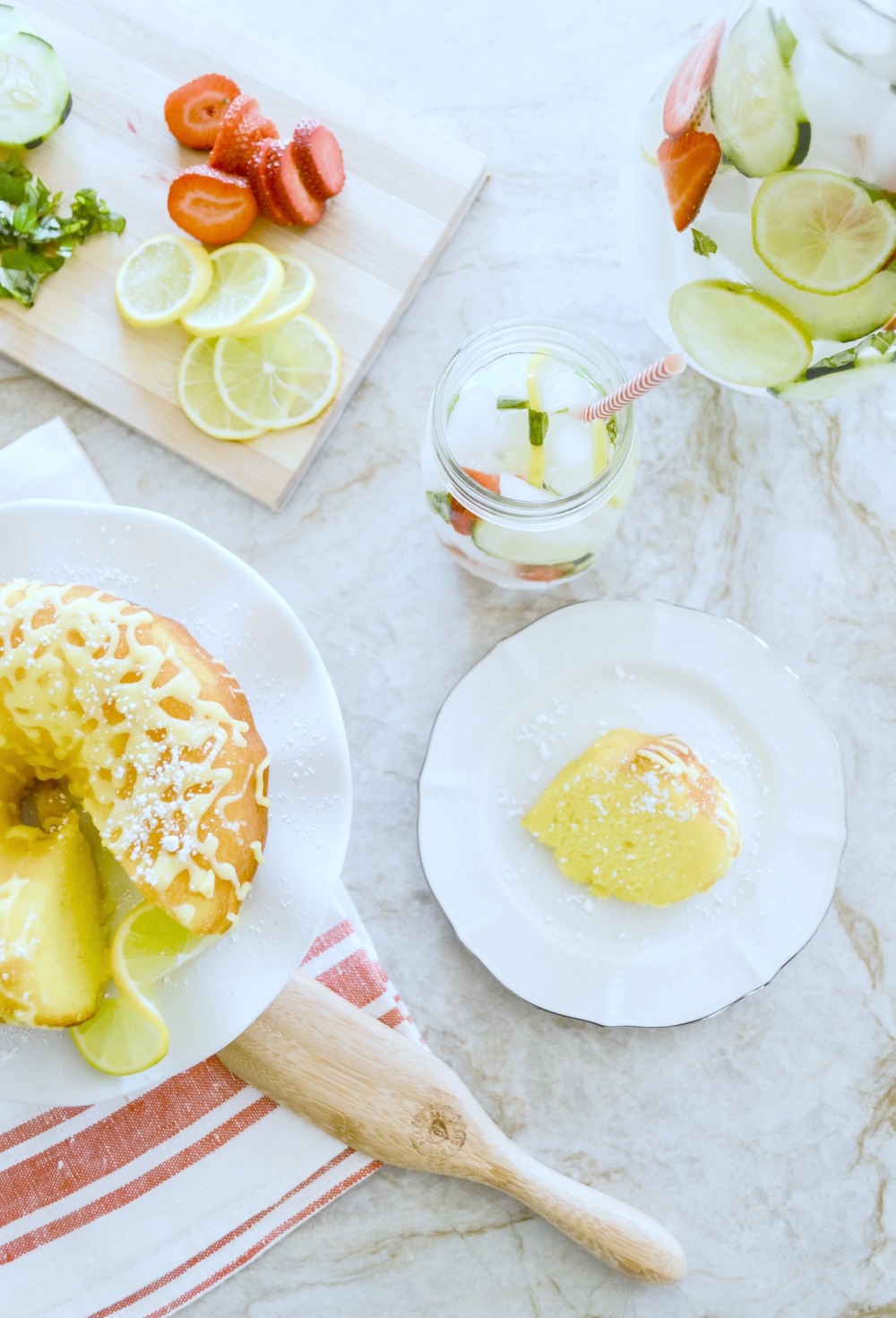 Drinking lots of water and staying hydrated is so important and helps remove impurities from your body. It increases energy, promotes weight loss, flushes out toxins, improves skin complexion, boosts the immune system and so much more. Now, just add a few more ingredients to your water and you can help detox your body, it's that simple!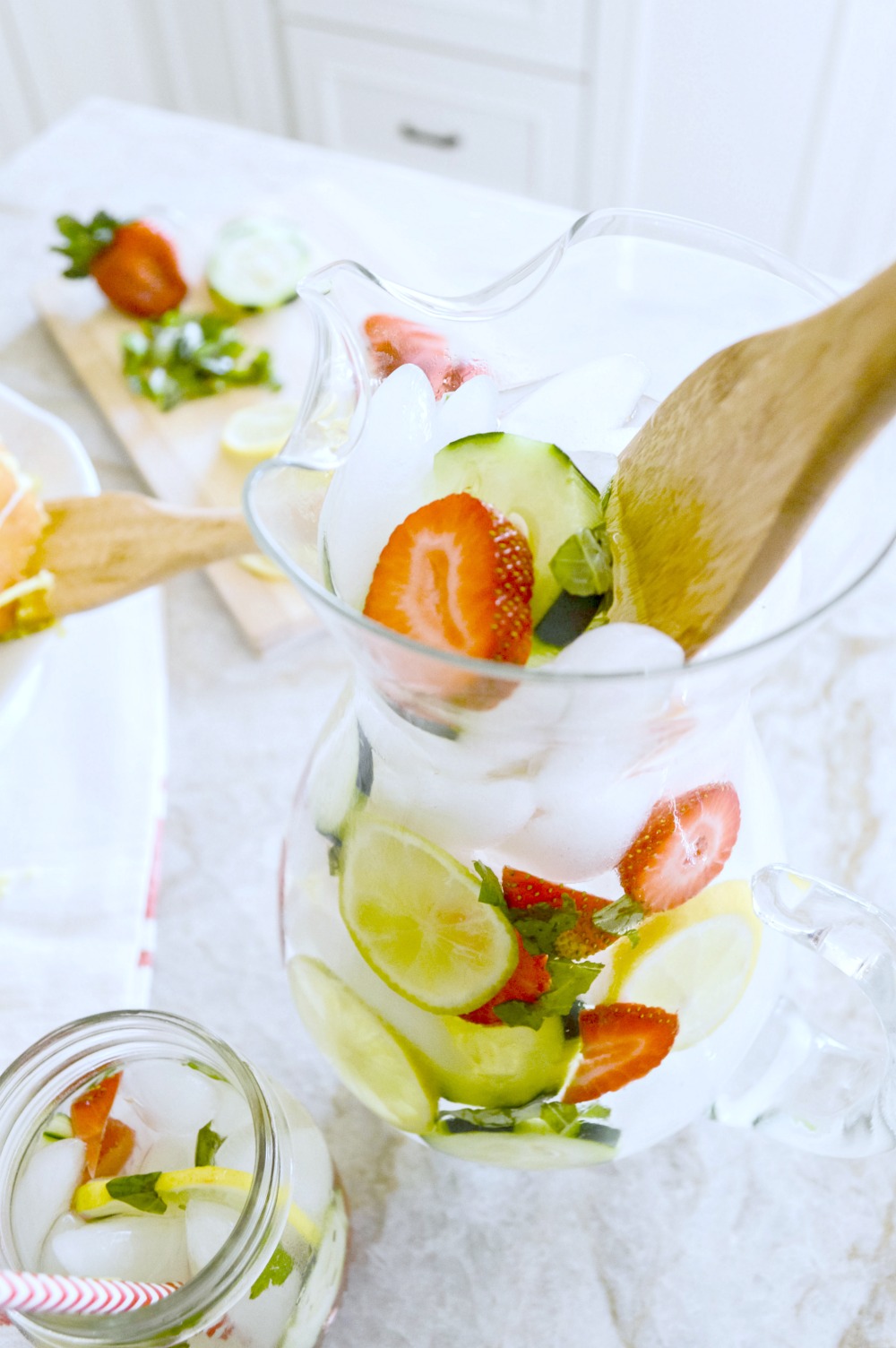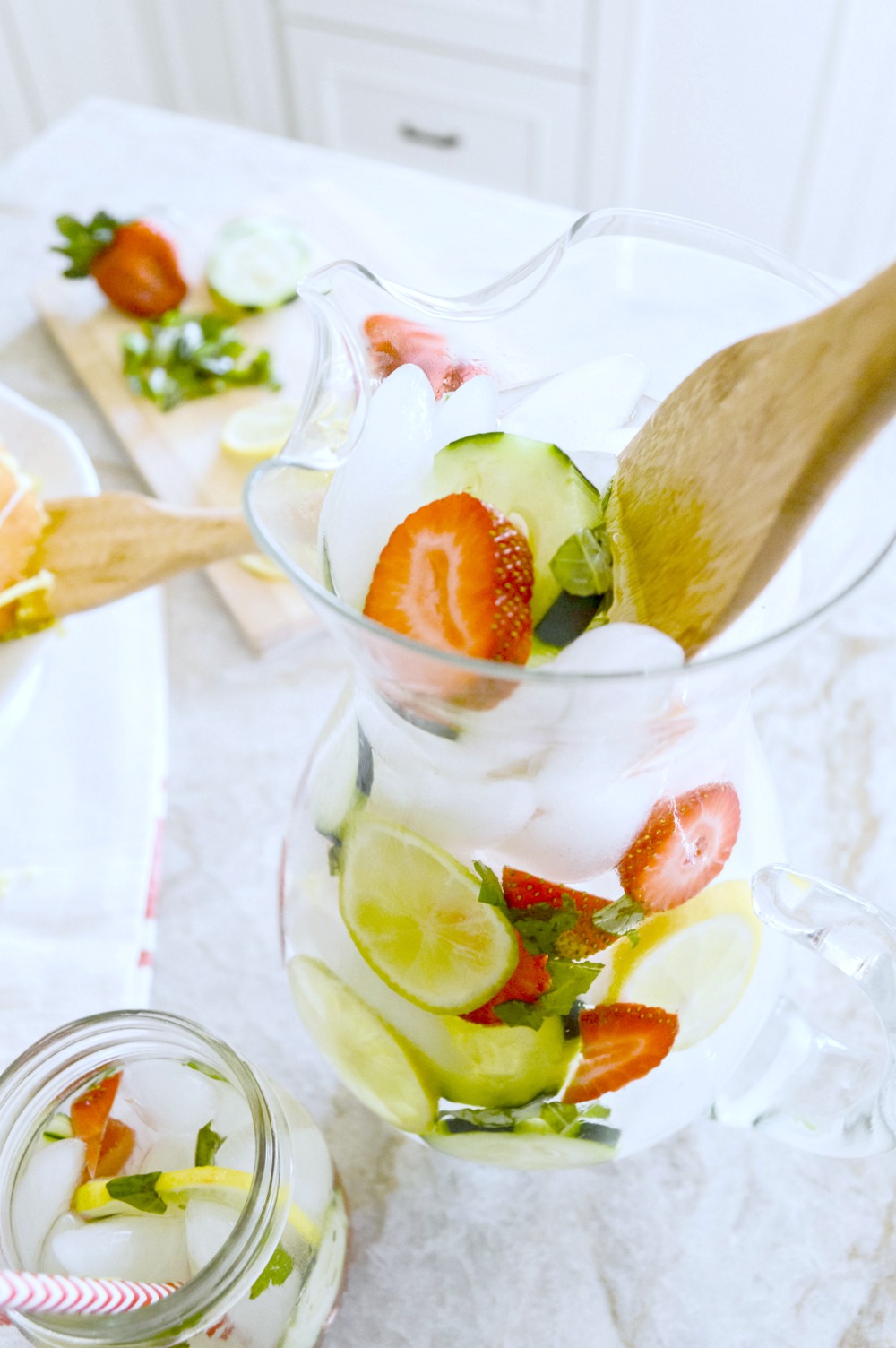 Recipe (This is for one 24 ounce serving)
Simply mix the following together and enjoy!
Ice
Water (24 ounces)
3 Basil leaves chopped
1 strawberry sliced
3 slices of cucumber
3 slices of lemon
If you make a large batch or don't plan on drinking it all within 24 hours, I would strain and discard the solids before placing in the refrigerator.
Cucumbers – Are extremely refreshing but they have many anti-inflammatory properties in them as well.
Strawberries – High in antioxidants and vitamin C, bonus it adds a wonderful flavor.
Basil – Good for your digestive track, high in antioxidants and helps with fluid retention.
Lemon-Flushes out toxins, helps with digestion, packed with vitamin C, B, calcium, iron, magnesium, potassium, and fiber.
Now, let's get back to the awesome Spurtle! Hearth And Home Goods have two types; the long Spurtle is perfect for scraping the sides of jars, stirring tea or even scooping out spaghetti squash, it is super versatile. The smaller Spurtle was perfect for flipping pancakes and hash browns and for serving some delicious lemon cake over the weekend!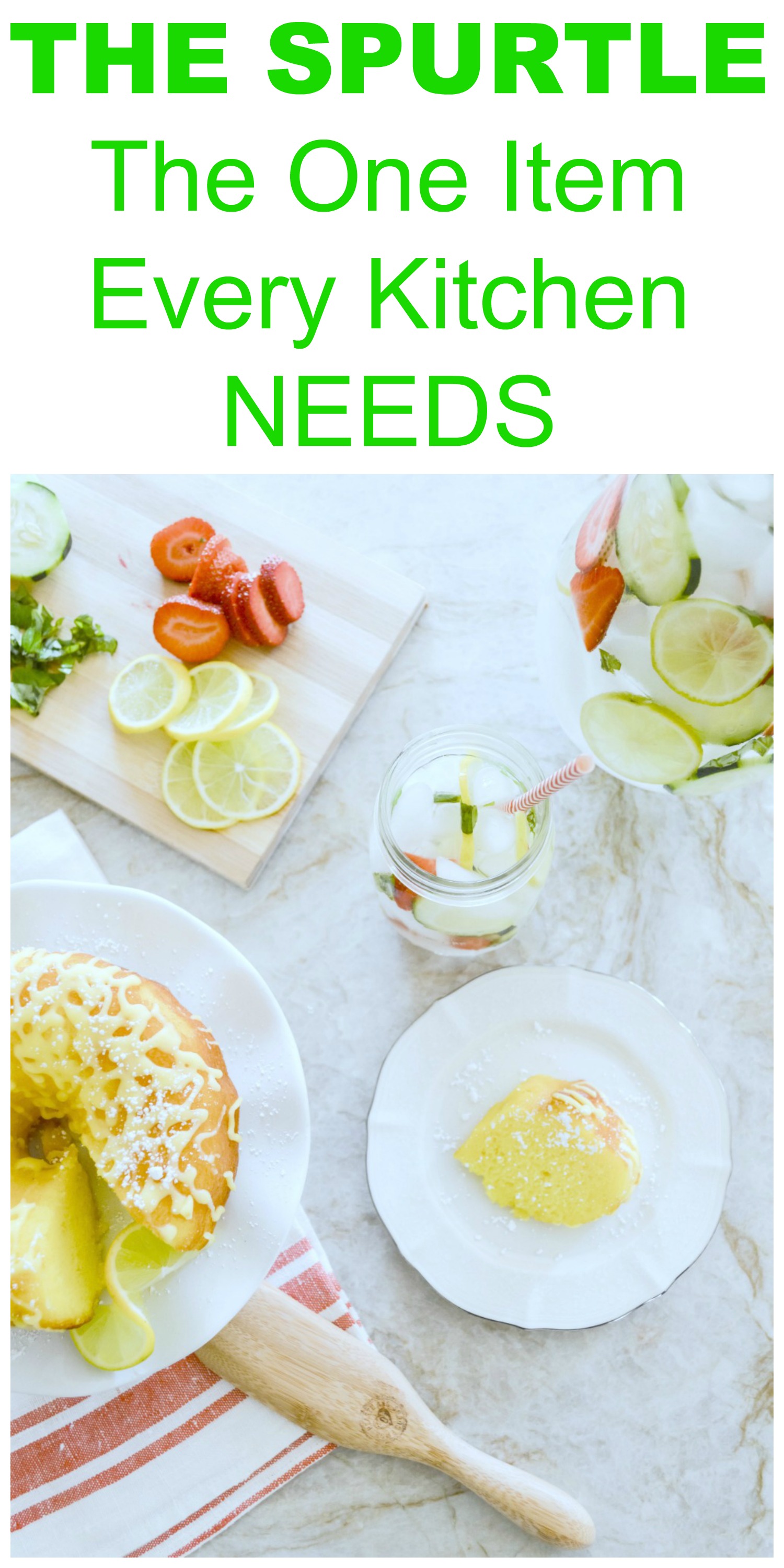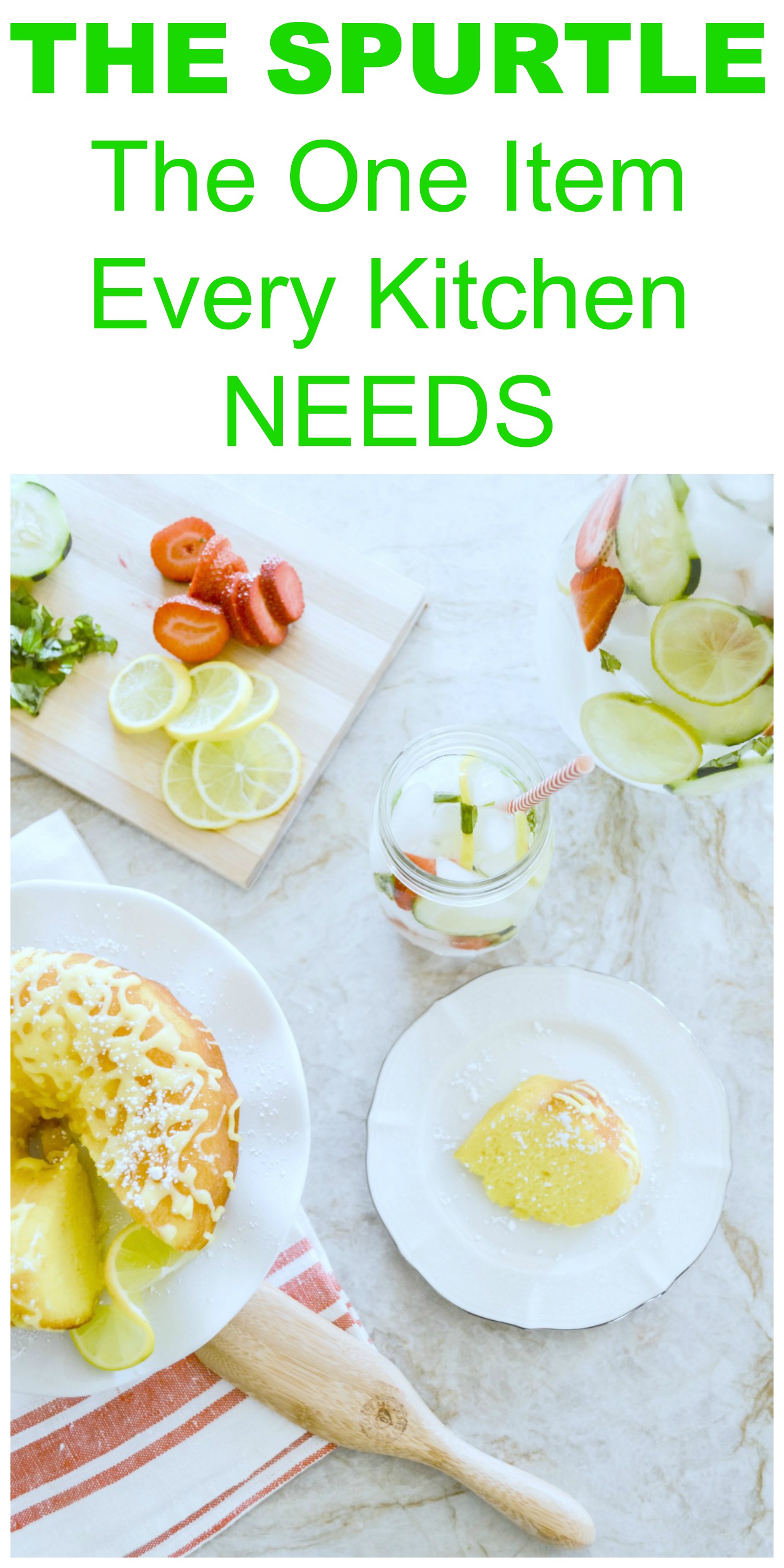 This post is sponsored by Hearth and Home Goods and may contain affiliate links. As always my reviews are 100% honest!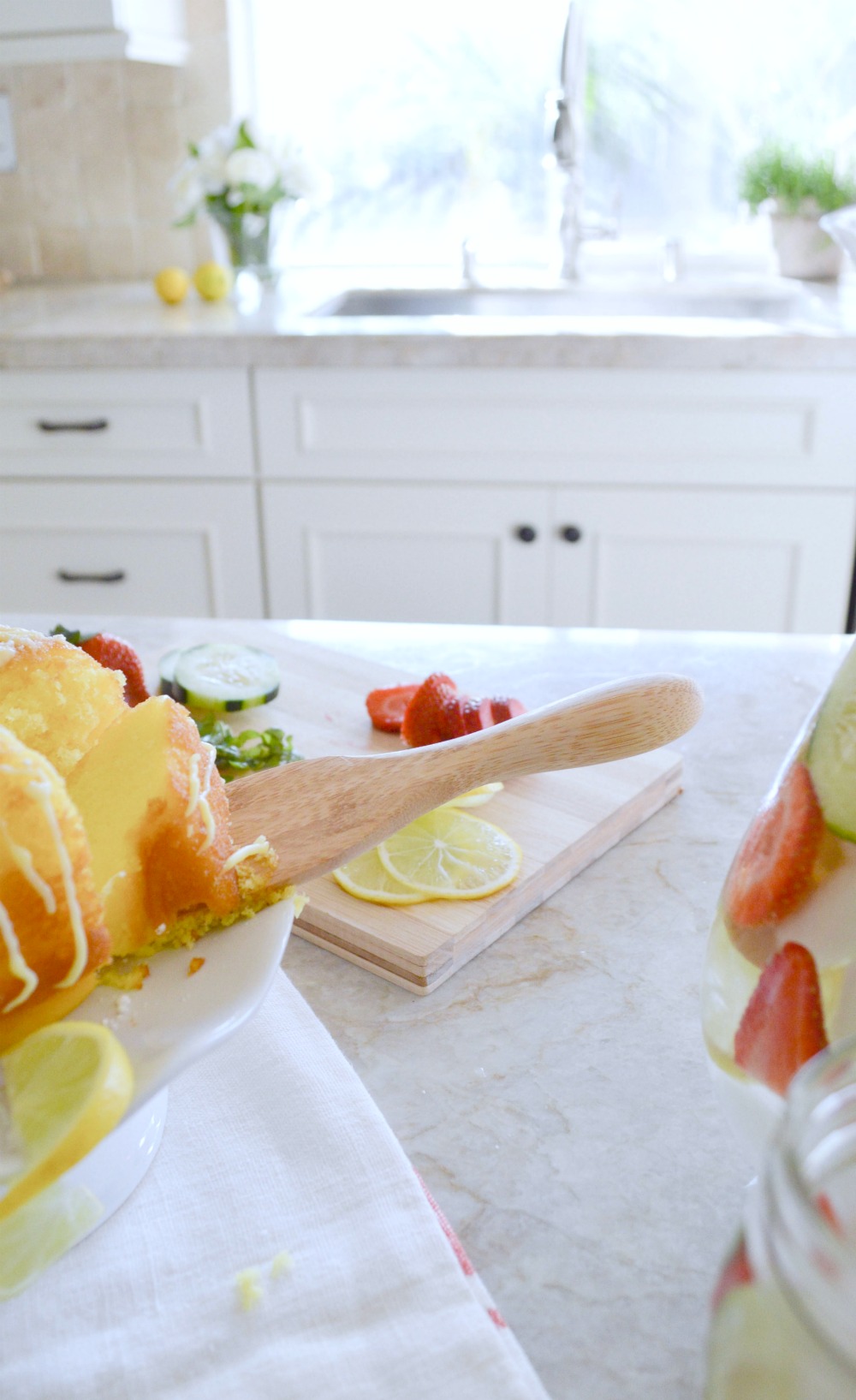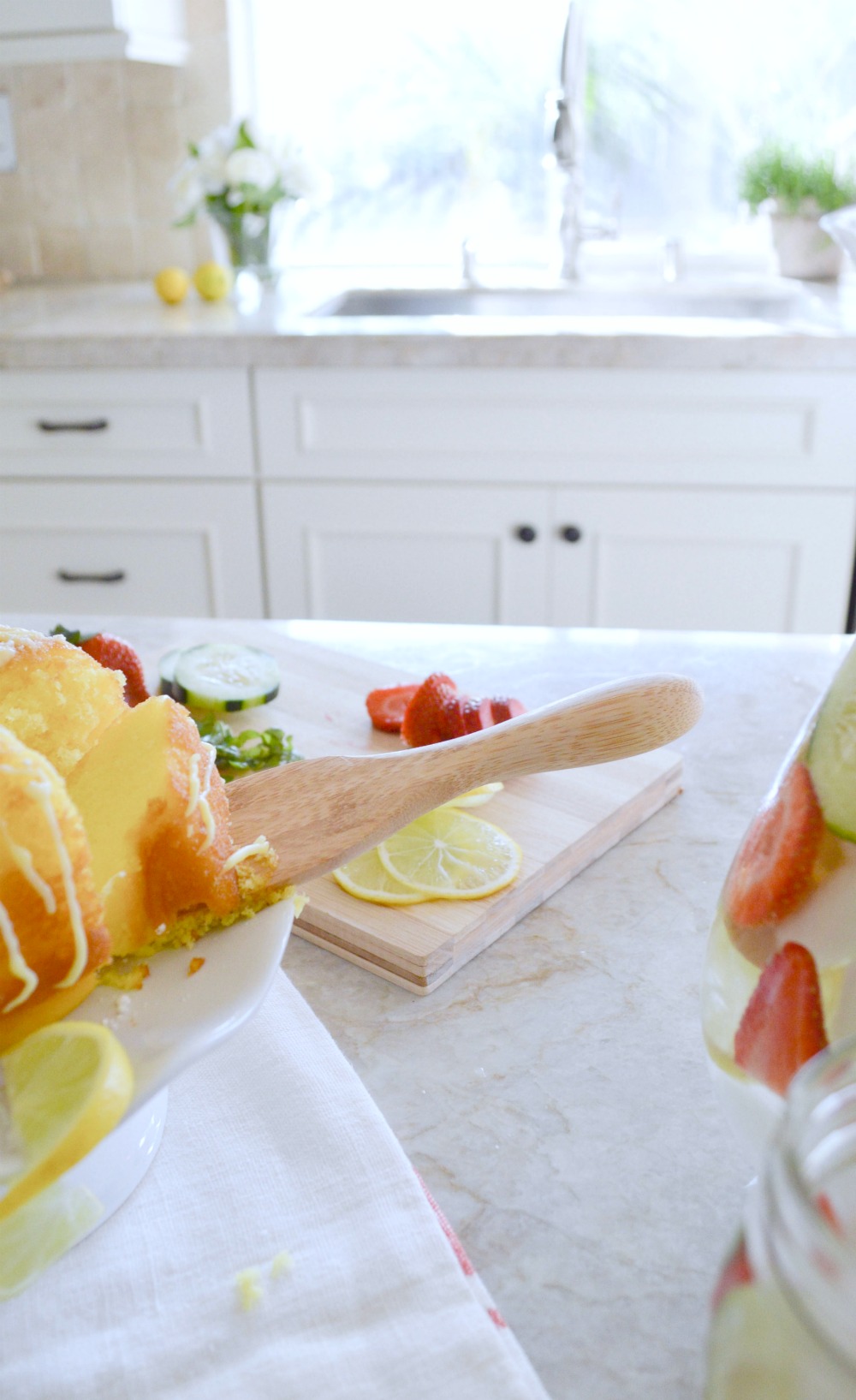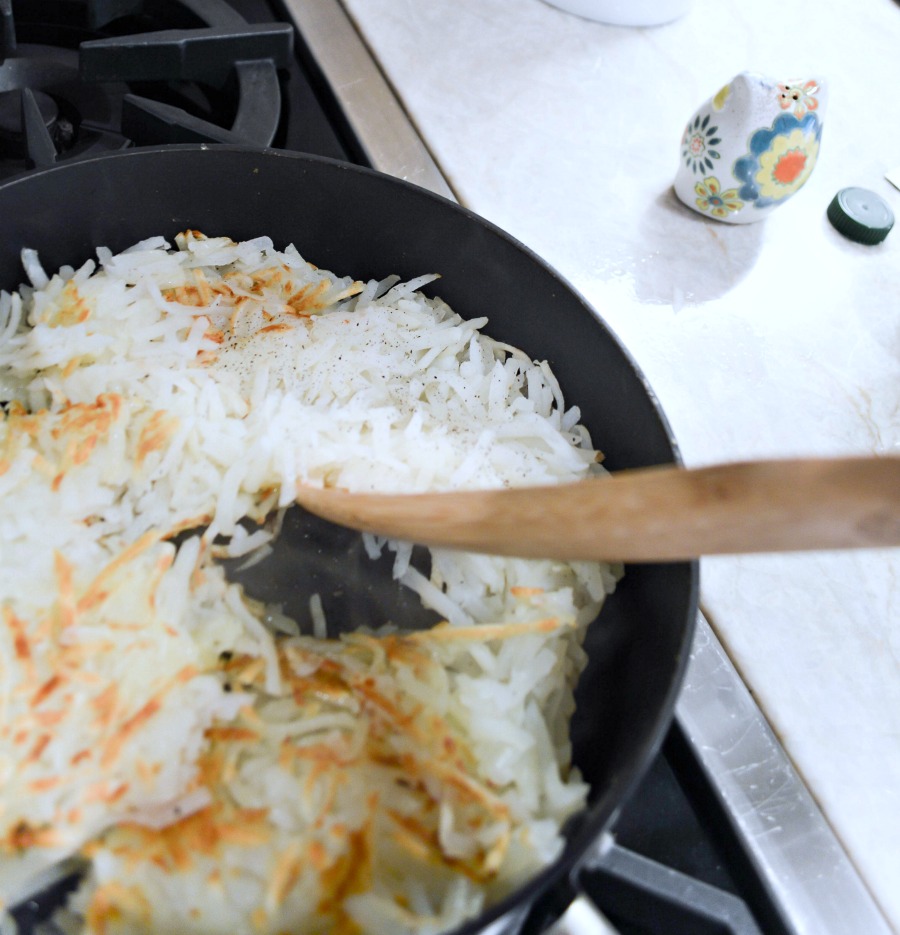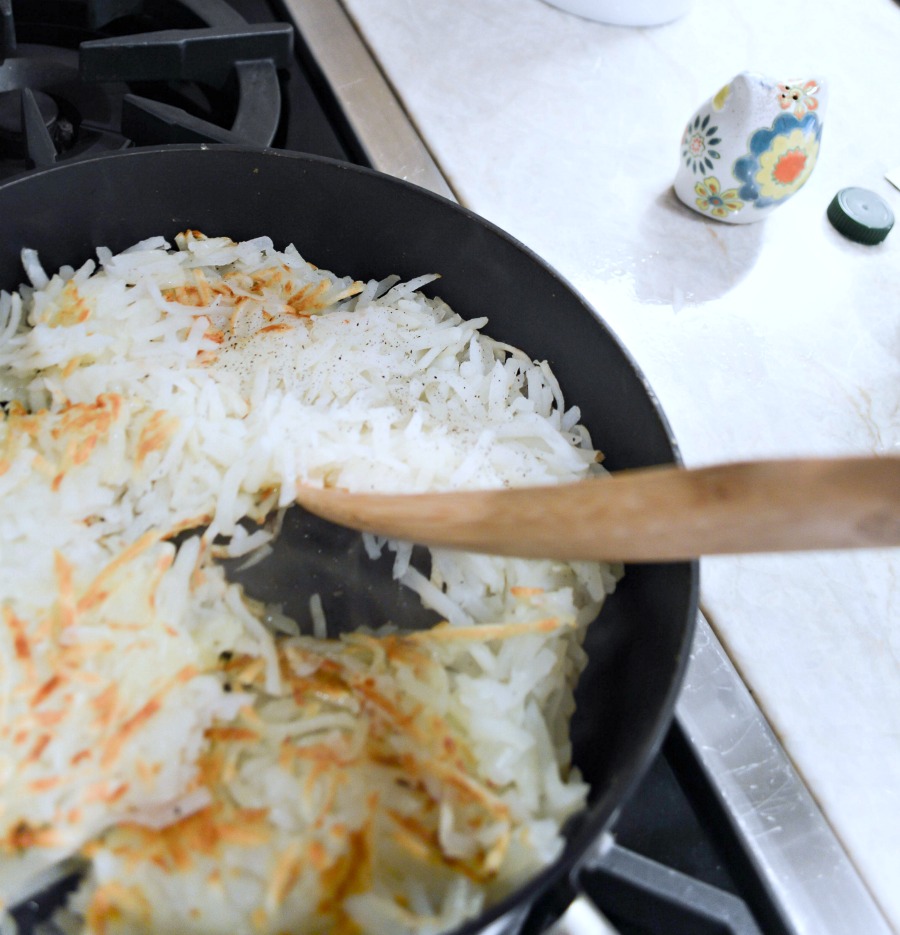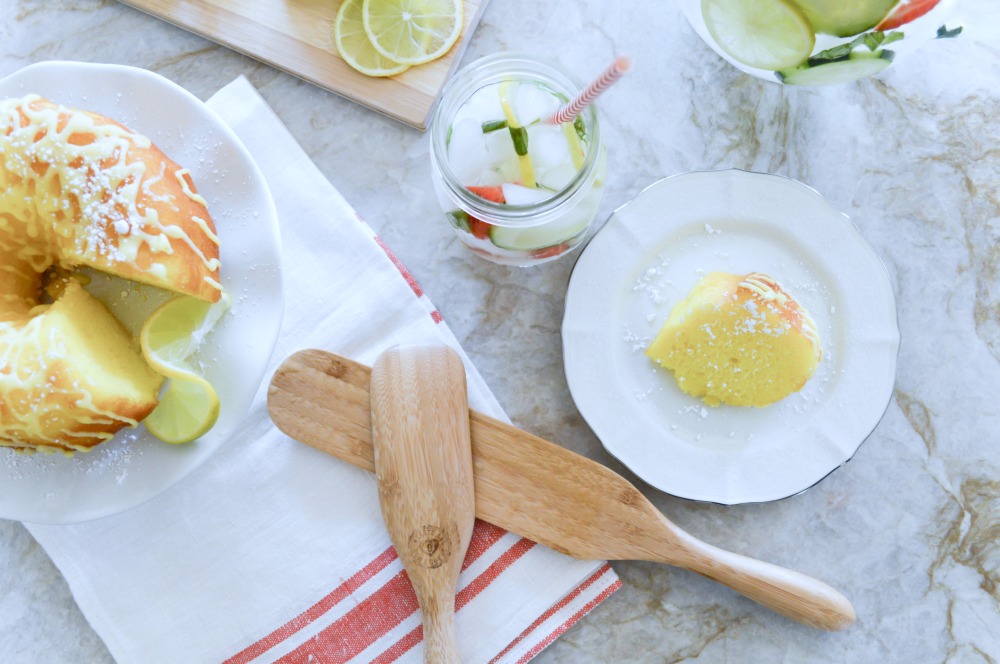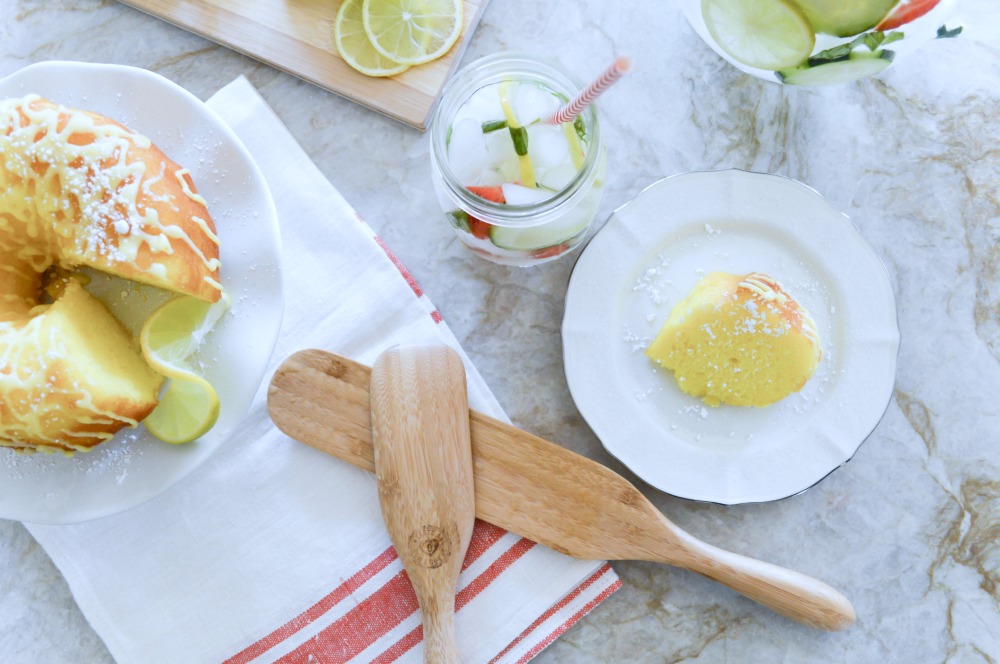 They are heat-resistant, (up to 356°F) and are made from bamboo which is lightweight, durable and long-lasting, we are talking about high end materials, you can definitely feel the quality of the wood!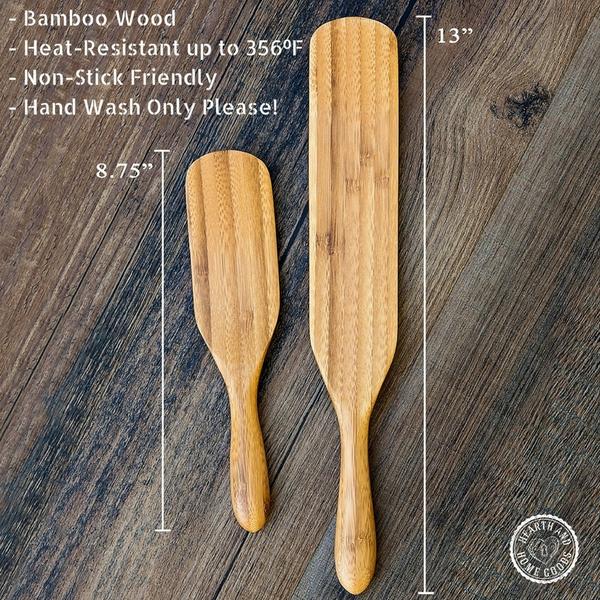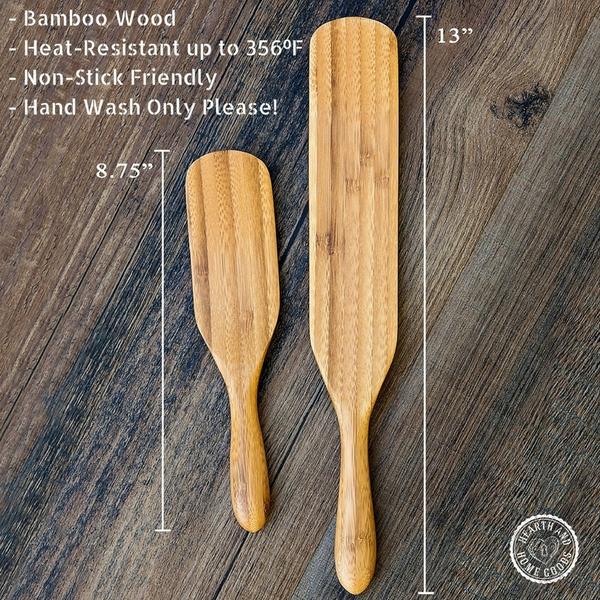 Sometimes it's the good ole fashioned products and ideas that truly are the best ideas, this is definitely one of them! I'm excited to stock up and hand them out as gifts, you can purchase the spurtle by clicking on the link below!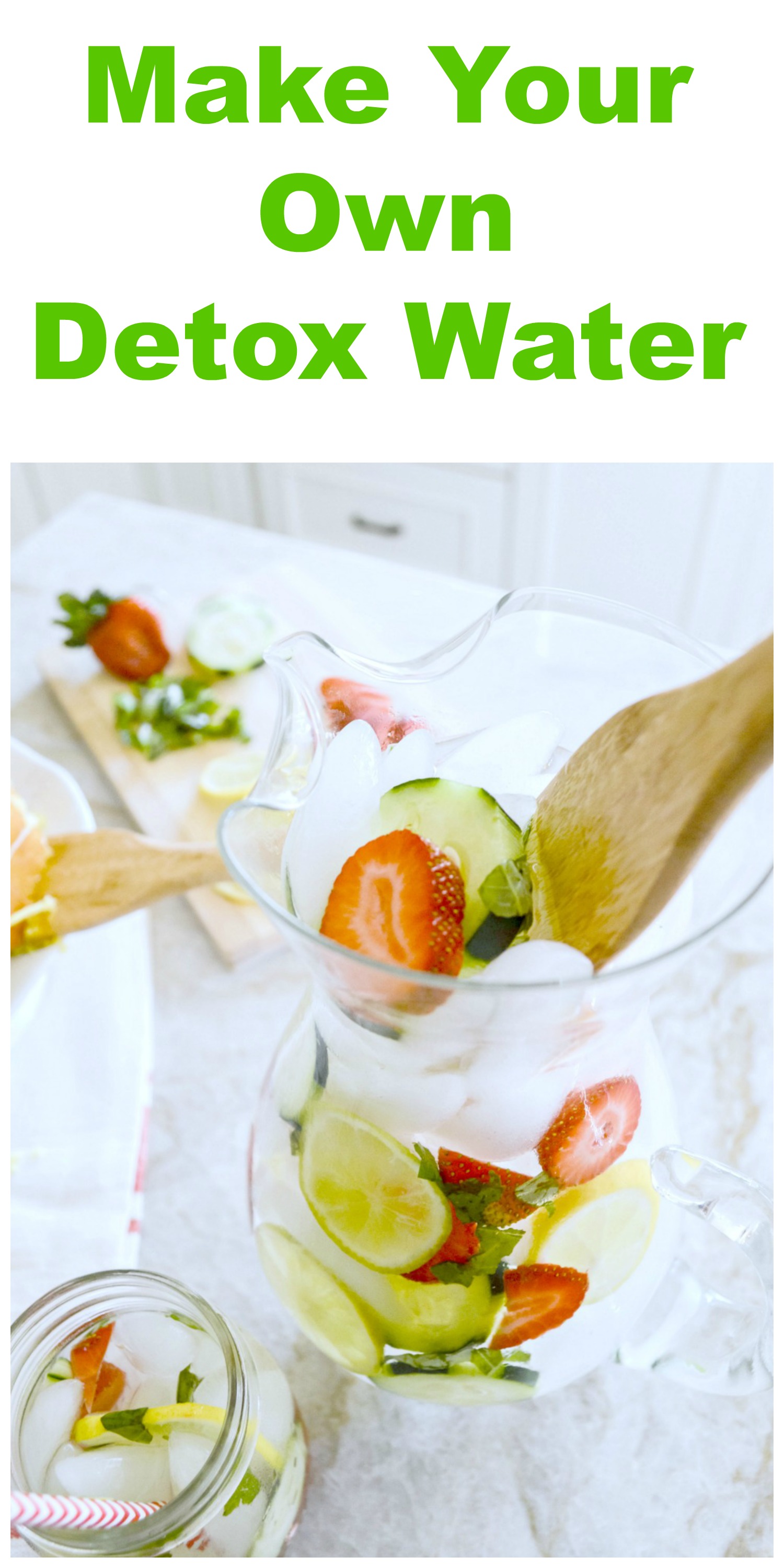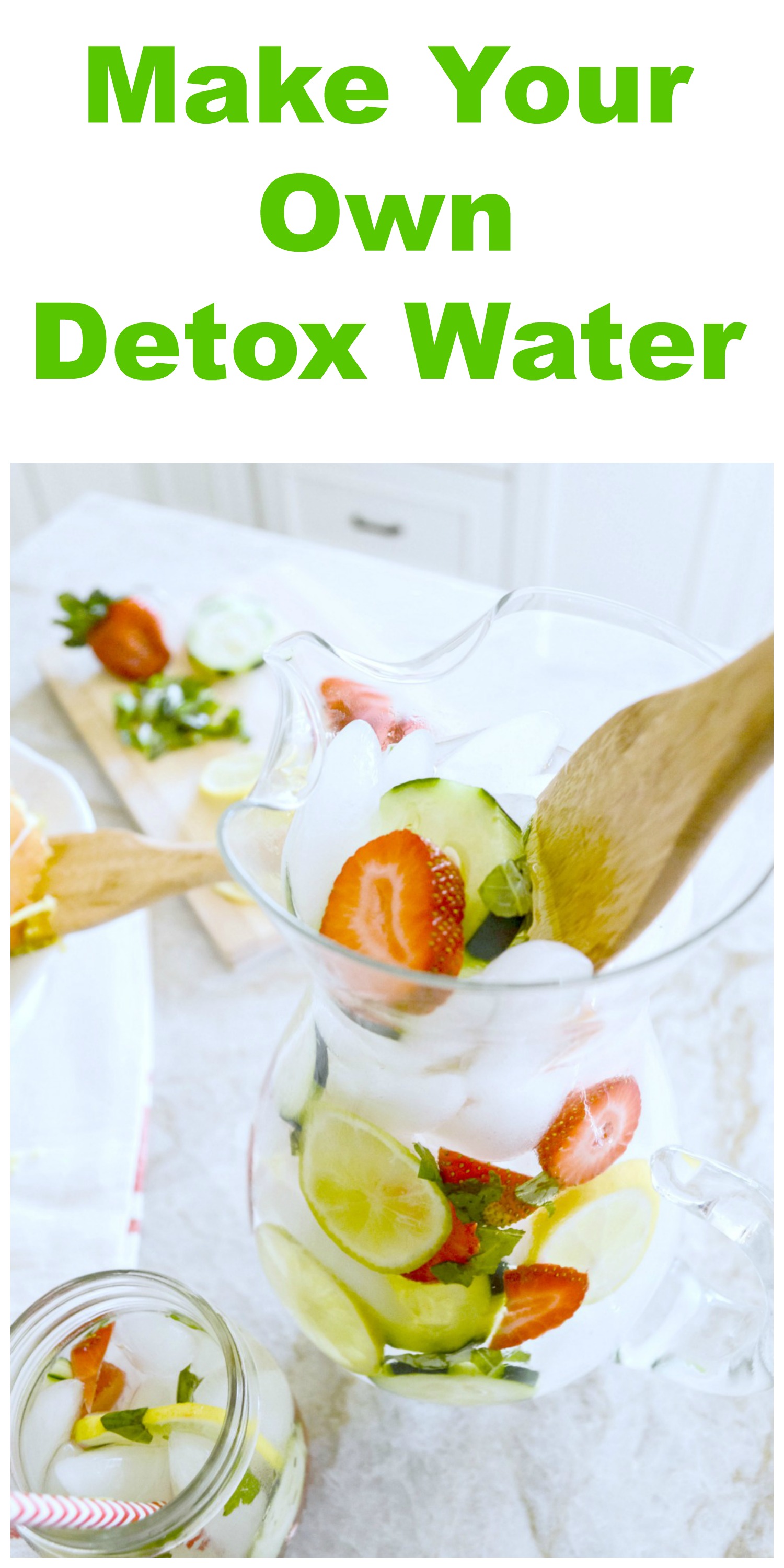 Follow Hearth and Home Goods on Facebook and get the latest recipe's, tips and DIY projects, thank you so much for stopping in today!