Strawberry Cream Cheese Bread
Do I have a treat for you today, Strawberry Cream Cheese Bread, so moist and so delicious! Something about making bread that always brings a flood of memories from my childhood. My mom did 99% of the cooking however, when my dad cooked it was fresh bread or Japanese food, both melt in your mouth delicious!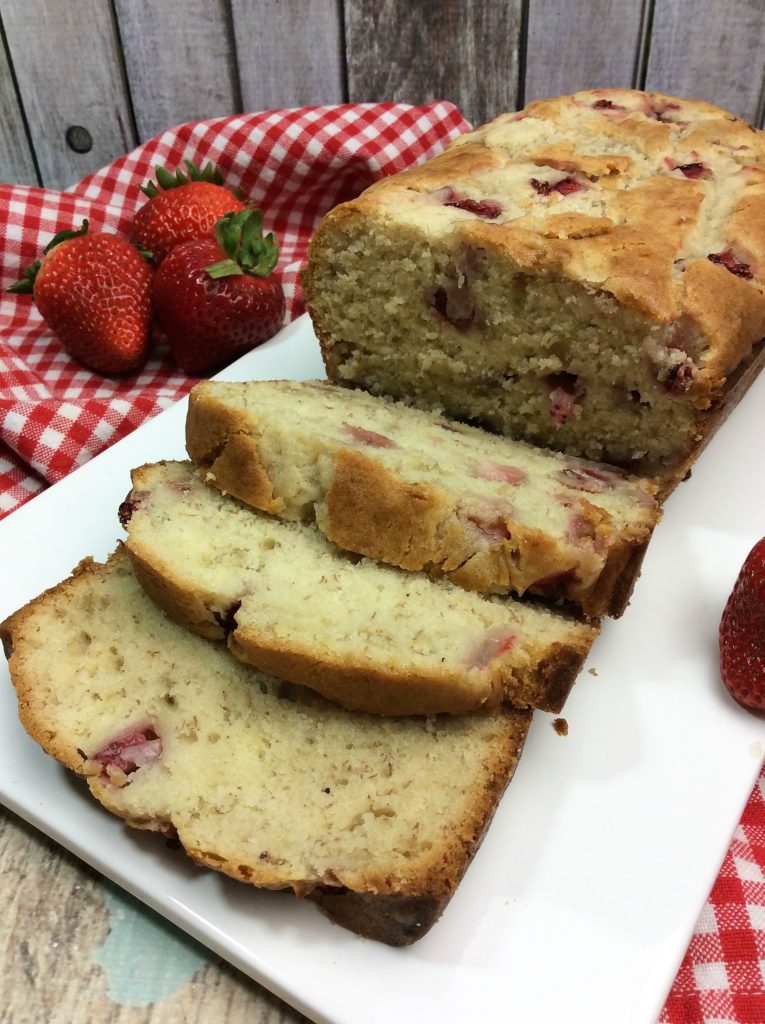 Ingredients
1/2 cup butter, room temperature
1 cup granulated sugar
4 oz cream cheese, room temperature
2 eggs room temperature
2 tsp vanilla extract
2 cups all-purpose flour
2 tsp baking powder
1/2 tsp baking soda
1/2 tsp salt
1/2 cup whole milk
1 1/2 cups strawberries, hull removed and sliced
1 C banana mashed
Directions:
Pre-heat oven to 350 degrees
Use a 9×5 loaf pan and coat in a light dusting of flour.
Make sure it is evenly coated.
In a medium bowl add butter, sugar and cream cheese and mix with an electric mixer and cream until fluffy.
Add eggs one at a time.
Add in your vanilla and mix to combine.
In separate large bowl, mix flour, baking powder, baking soda and salt.
Slowly add your butter mixture to your flour mixture and stir to combine. .
Add whole milk and only stir until just combined; do not over mix.
Carefully fold in strawberries and banana's.
Bake in a 350°F oven for 50-60 minutes.
Let it cool for at least 15 minutes before removing from pan.
ENJOY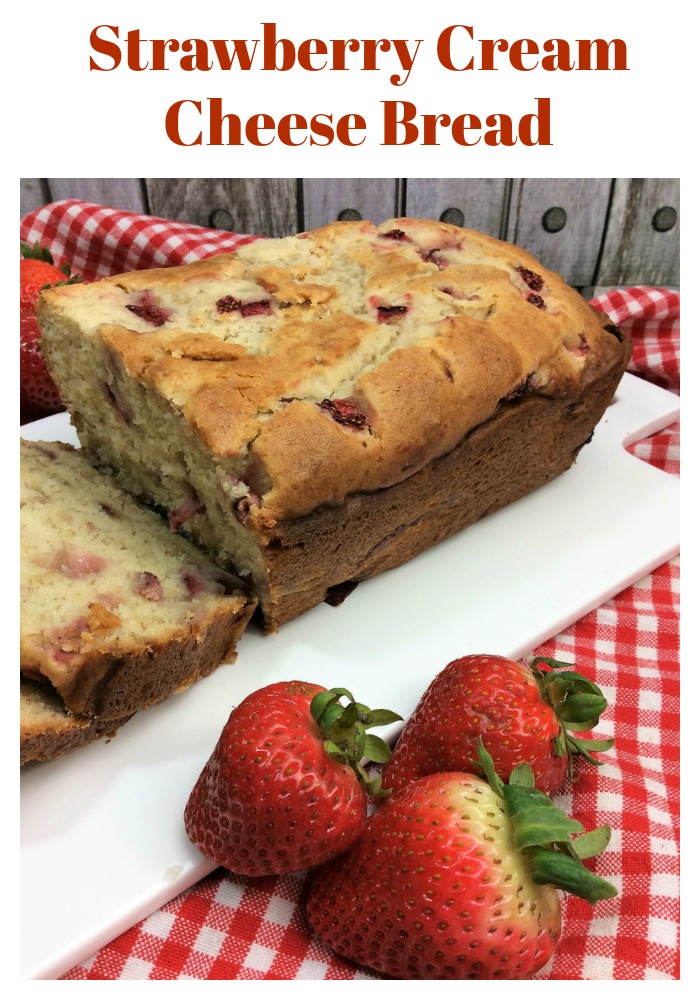 This bread is comfort food at its best and almost like a dessert and who said you can't have dessert for breakfast!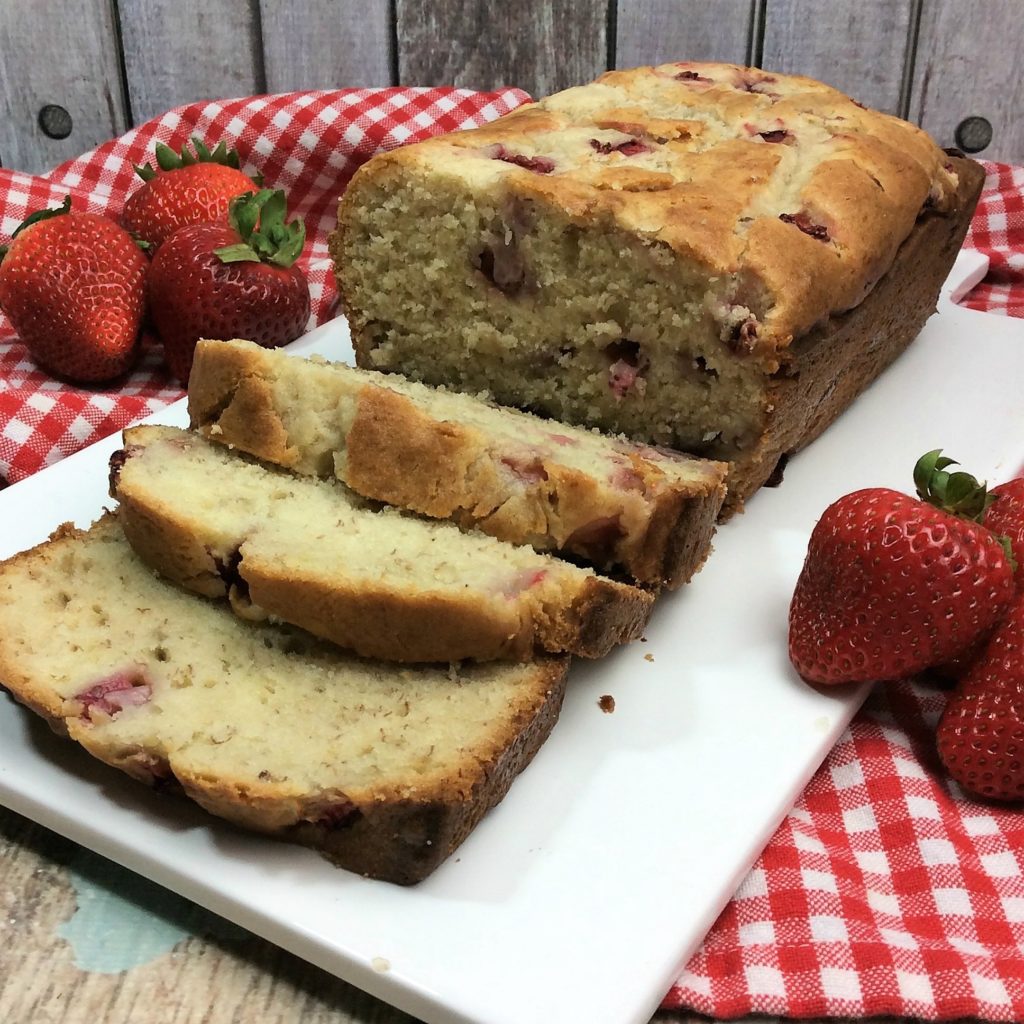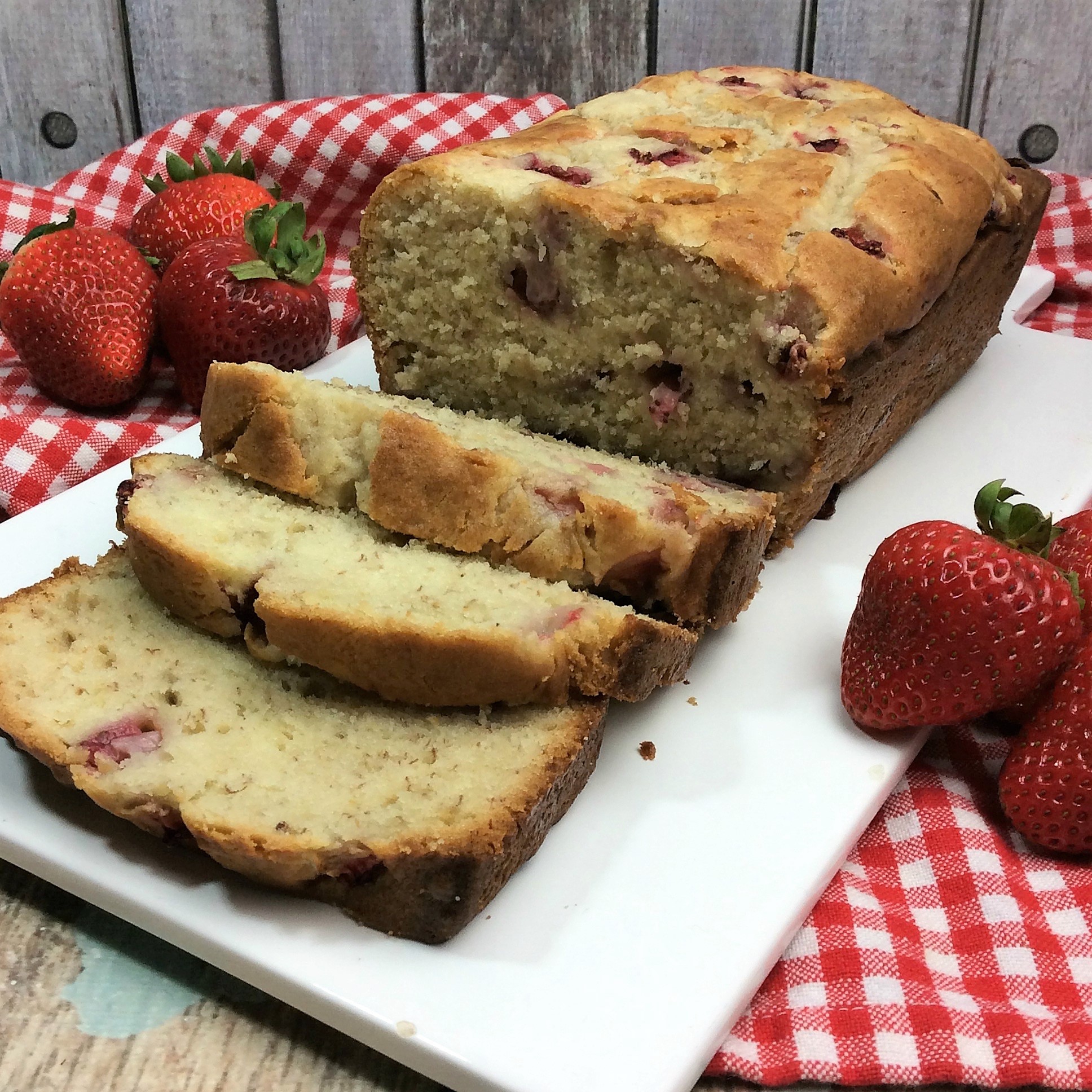 You can use frozen strawberries, just make sure the strawberries are thawed and drained first. Other fruits that are in season can be easily substituted into this recipe. Think Blueberries and raspberries, you have endless possibilities and it freezes really well.
ENJOY