Wine lovers, DIY peeps and all you romantics I have a fun project for you today. You will either need to have a wine drinking habit, throw a big party or collect corks for no reason for years and years like I do.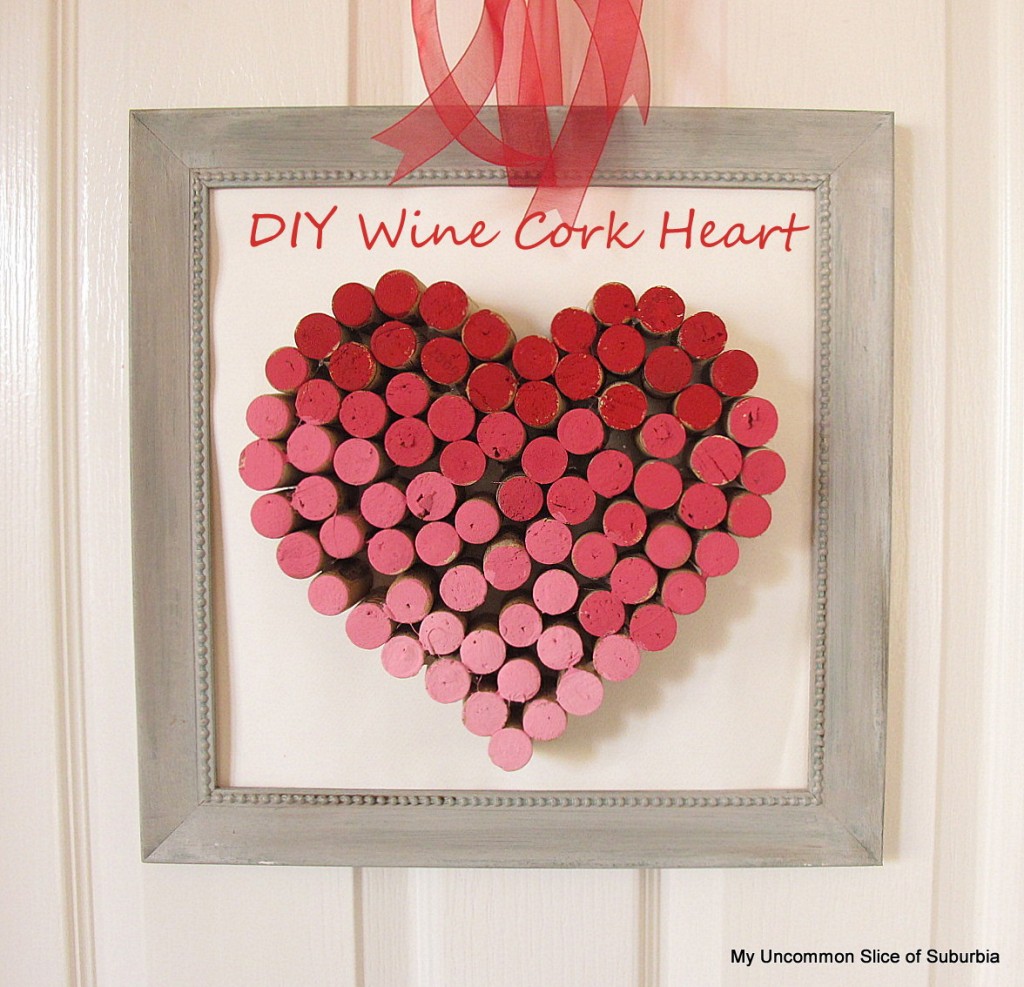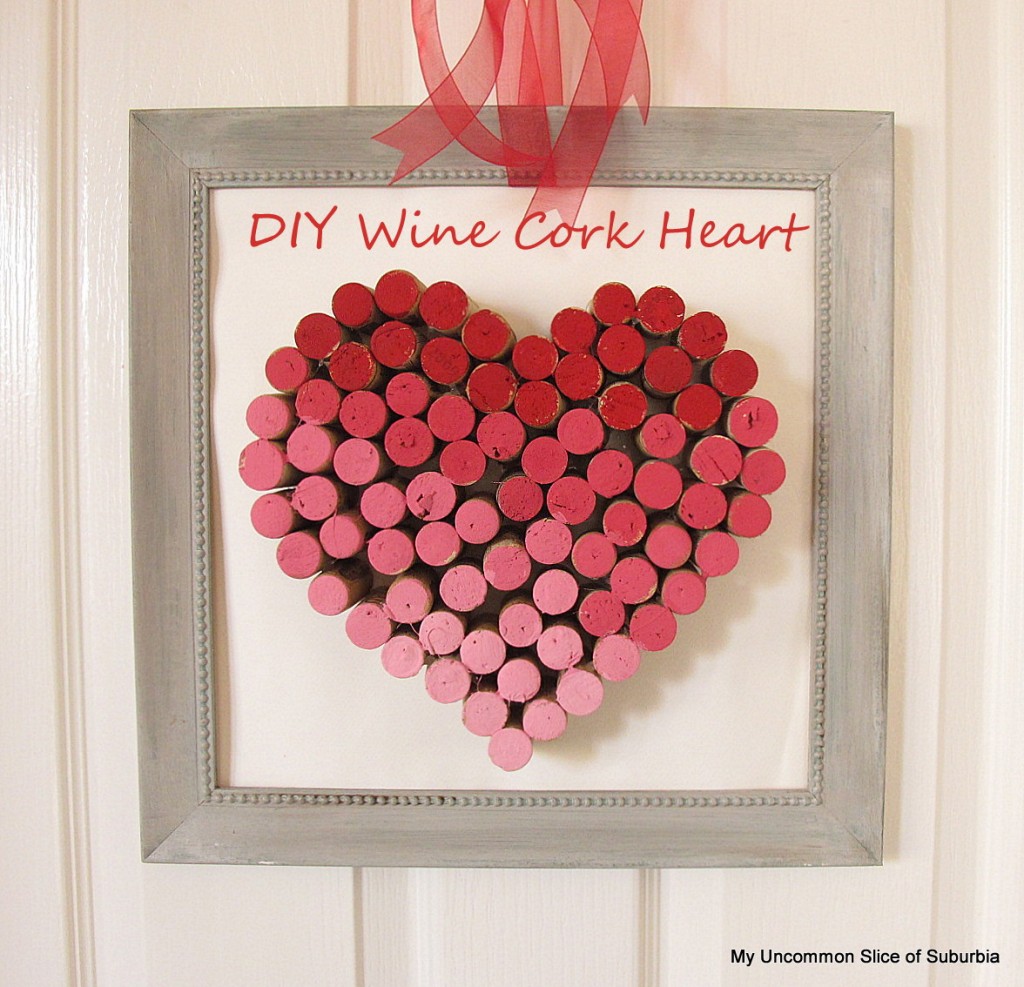 Start off by tracing a heart on some heavy weight card-stock .  If you are going to be placing the heart in a frame, make sure the paper is cut to the correct size.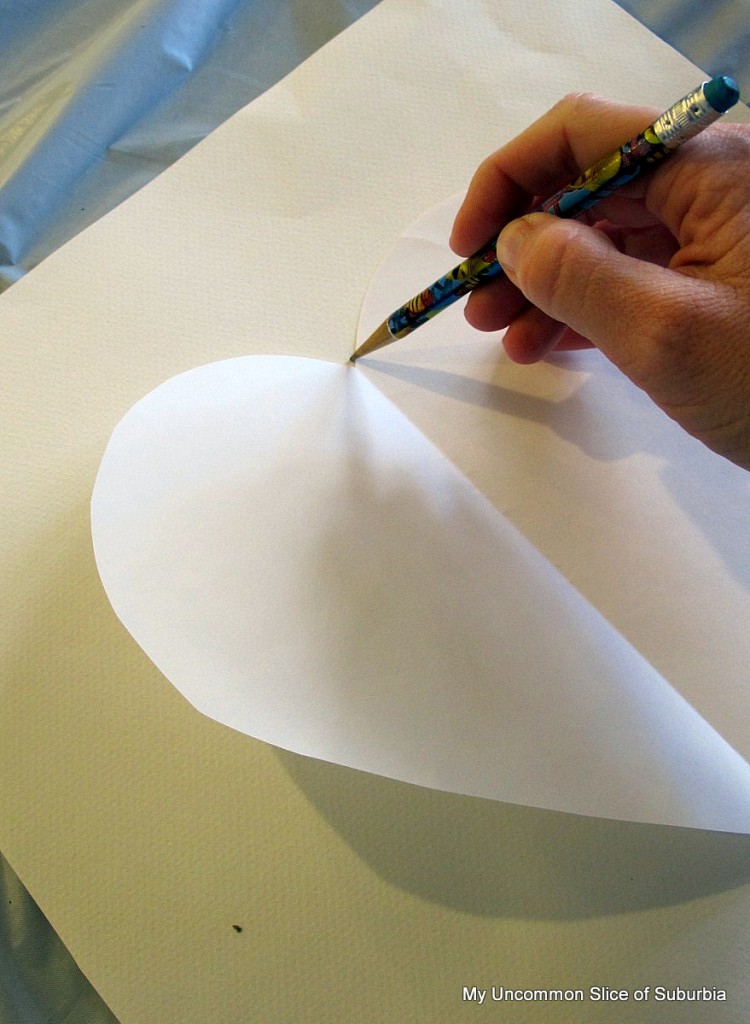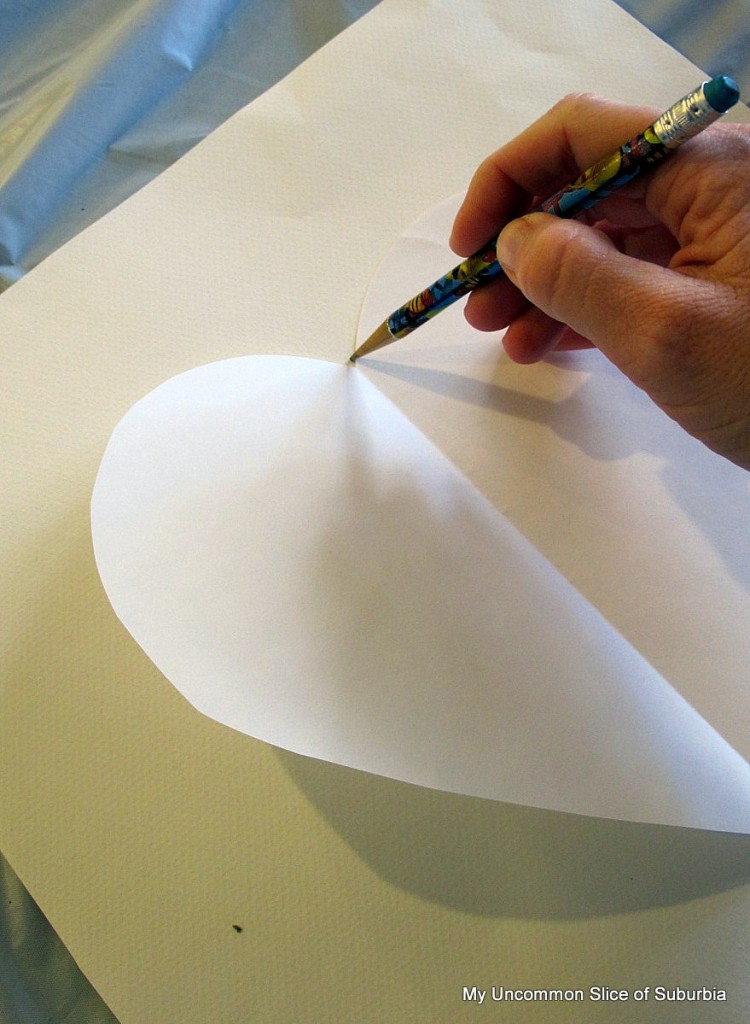 Grab all of your corks and start hot gluing.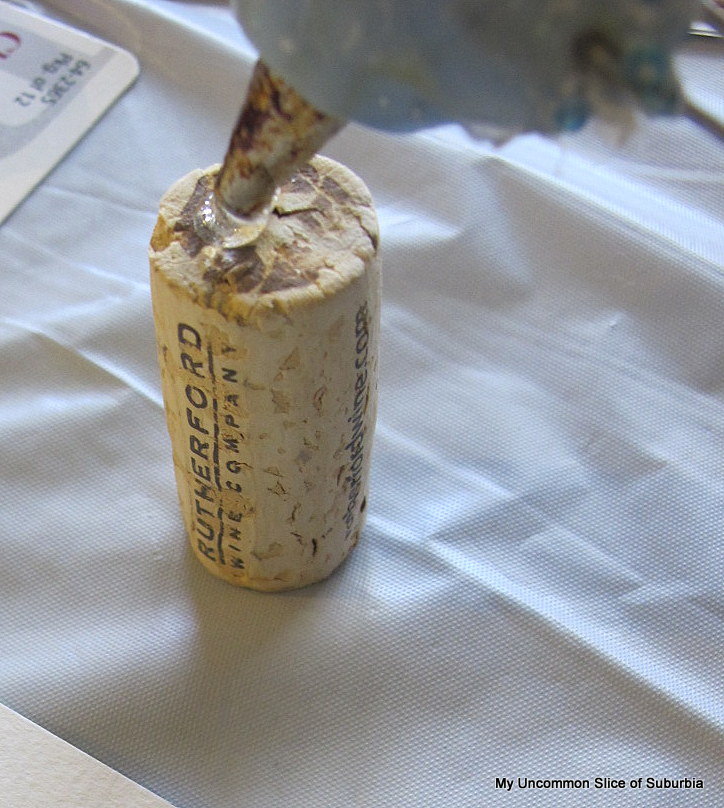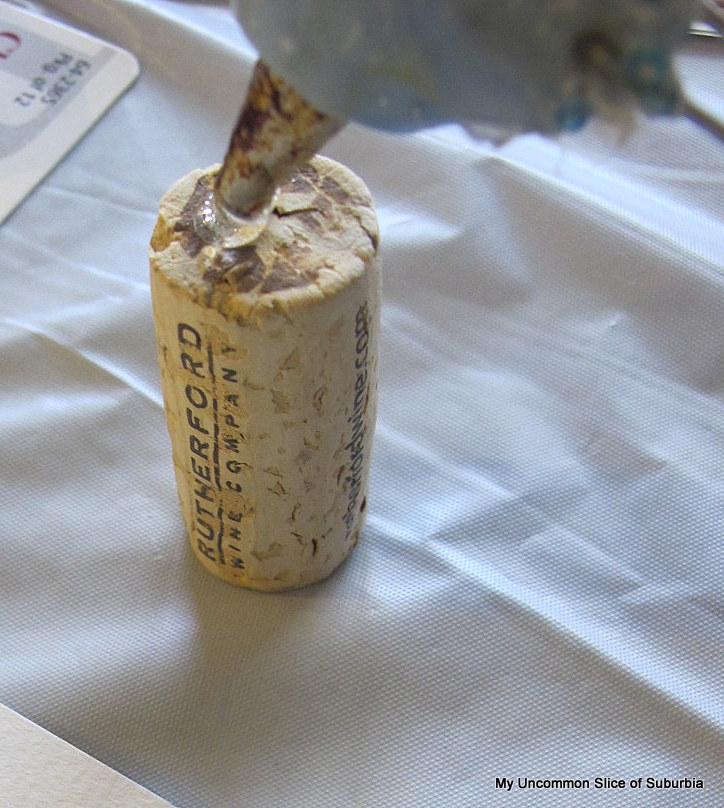 When I was all done with the shape of the heart I stuck the glue gun in-between many of the corks and added more glue to the sides so they would be secure.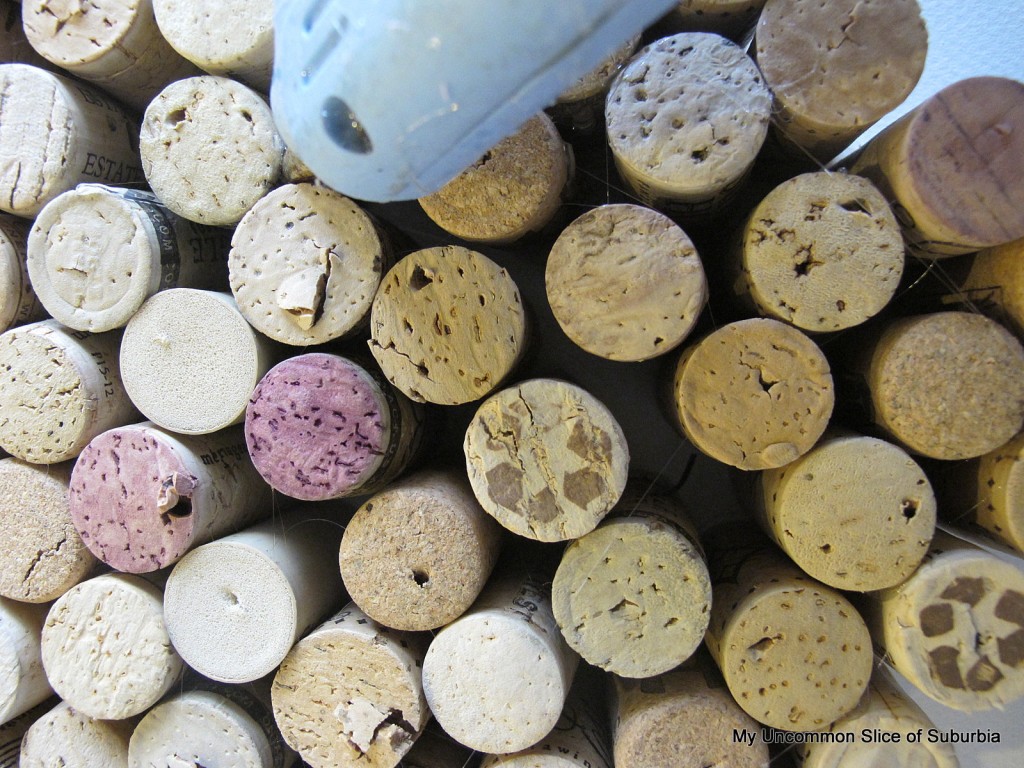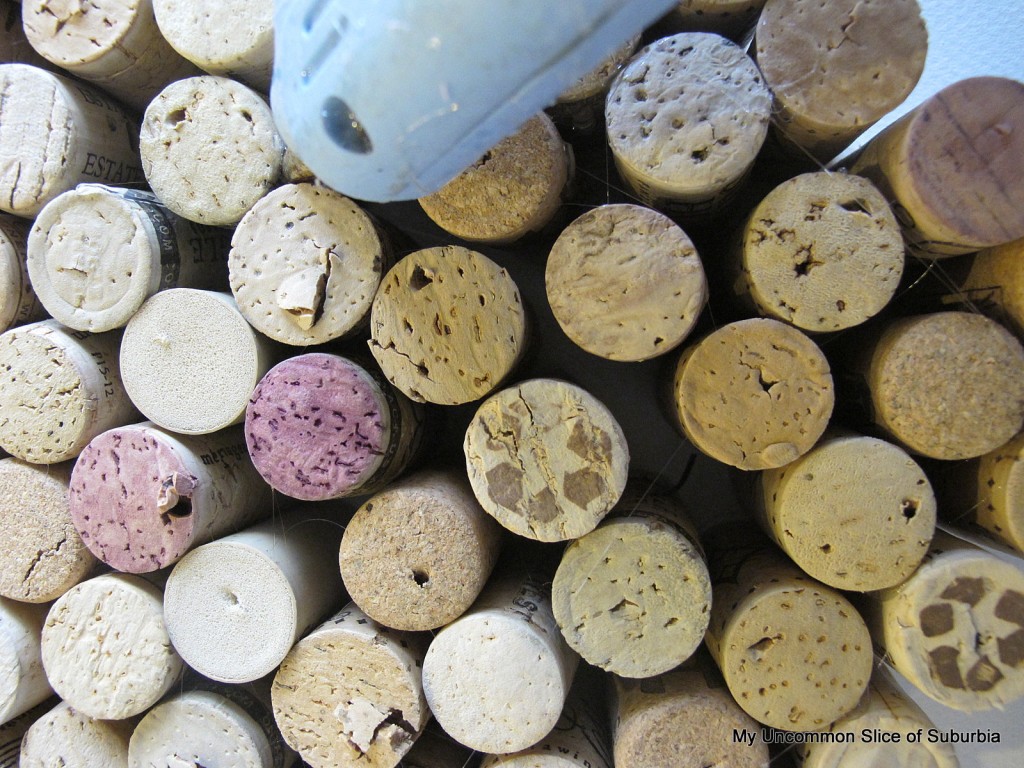 Painted just the tops with various shades of pink and red that I mixed.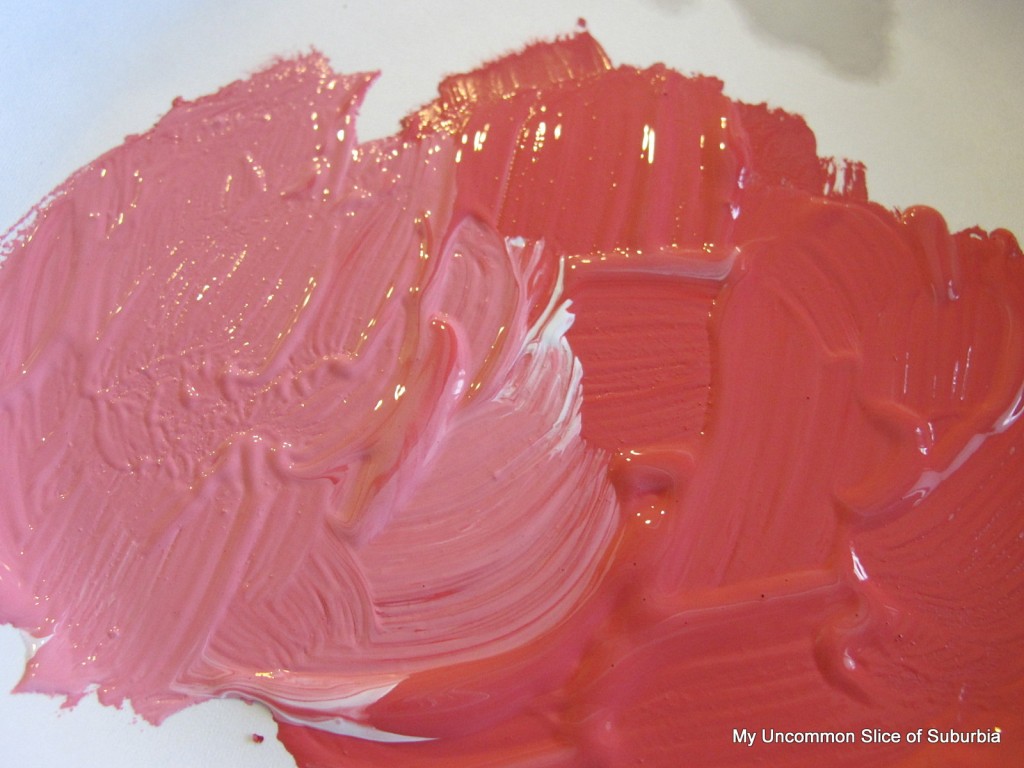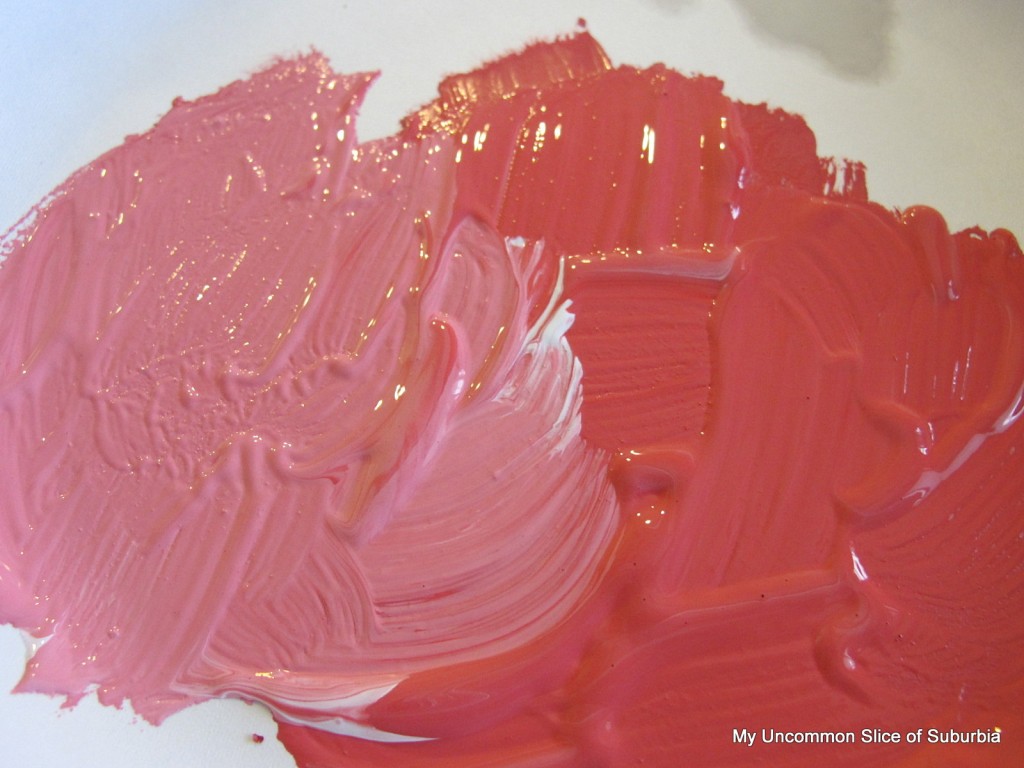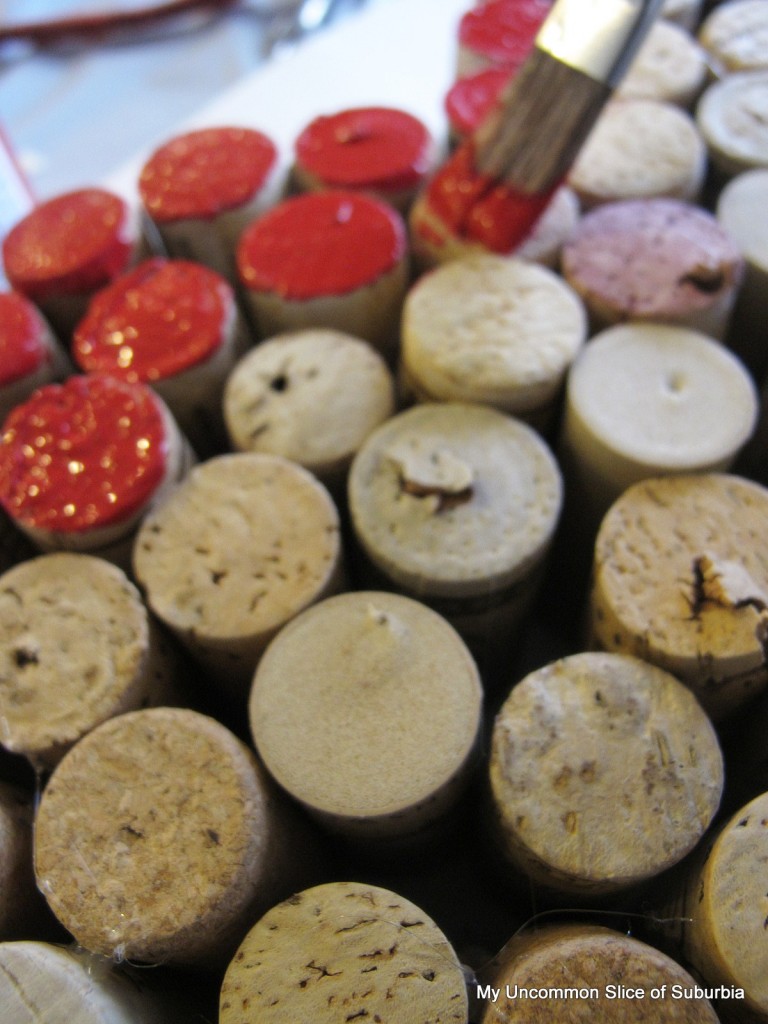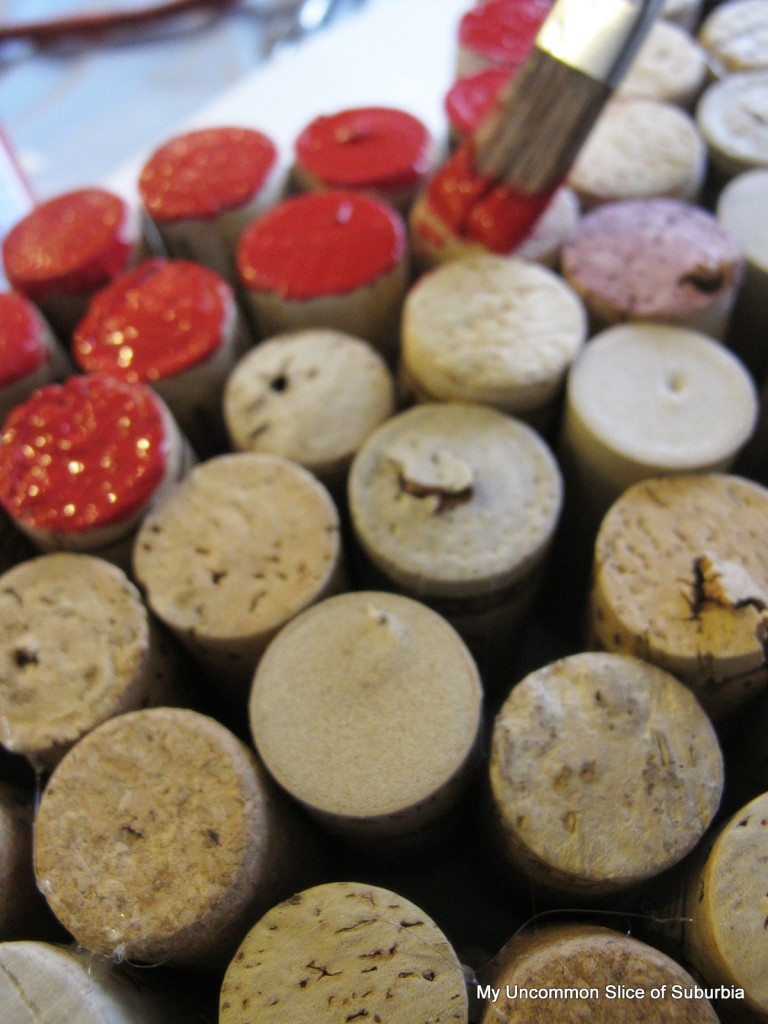 I placed it in a old frame I painted awhile back and hung it in the kitchen.
I like being able to see the sides of the corks, some bring back fabulous memories.
It has a happy home on our pantry door next to the Cabbages and Roses apron I had made last year around this time.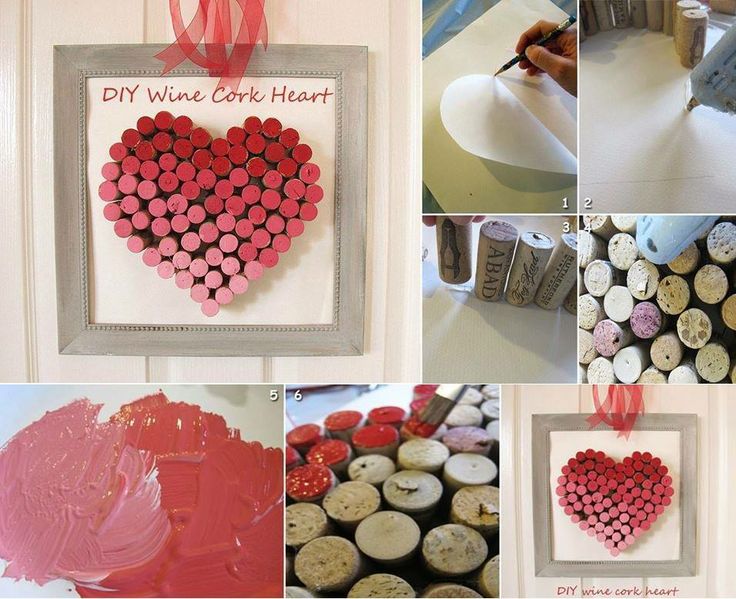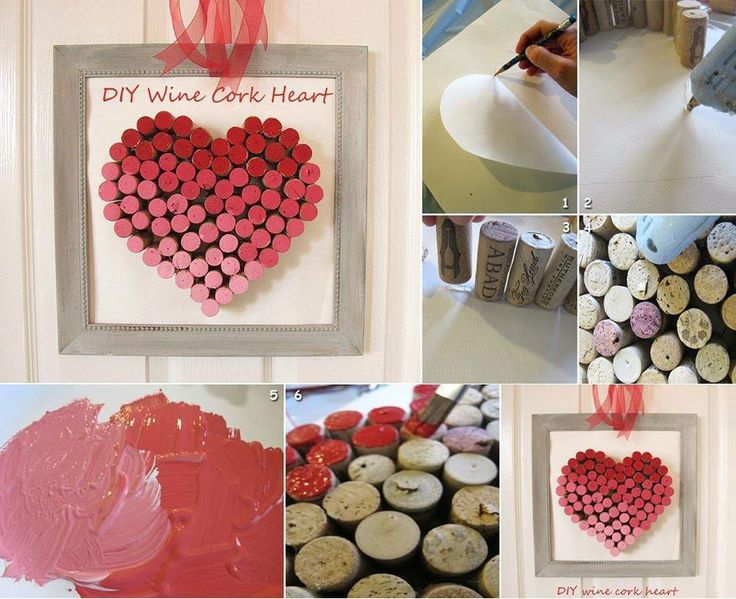 Super fun and easy, hope you will give it a try!
Thanks so much for stopping in today, hope you have a fabulous week!