OK I'll admit, I am way behind the times.  I know I should have all my cute little club cards downloaded on my phone but what good does that do when my phone usually gets left behind, it drives my husband bonkers.  My wallet was seriously bulging  wish I could say hundred dollar bills were the problem but it was those darn club cards.
About a year ago I solved the problem with a whole punch and cute key ring. It's funny, every time I check out the cashier will usually say, oh how cute, what a great idea.  So for all of you that are still living in the ice age like me here is my tip for the day.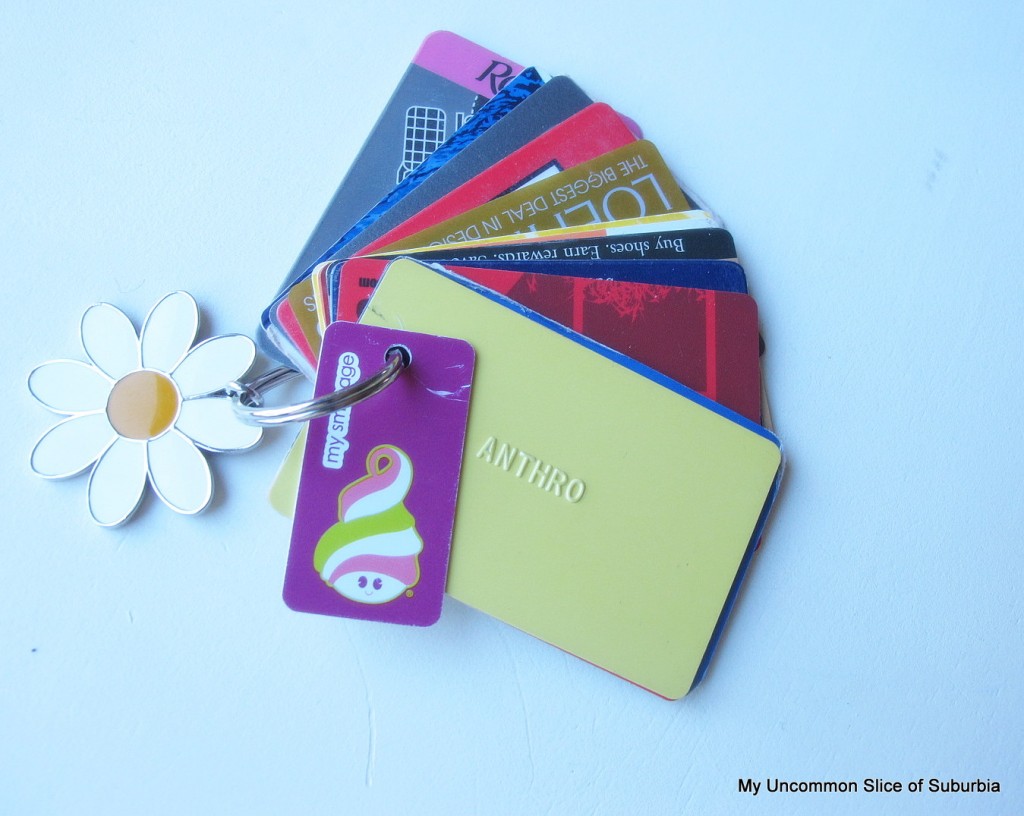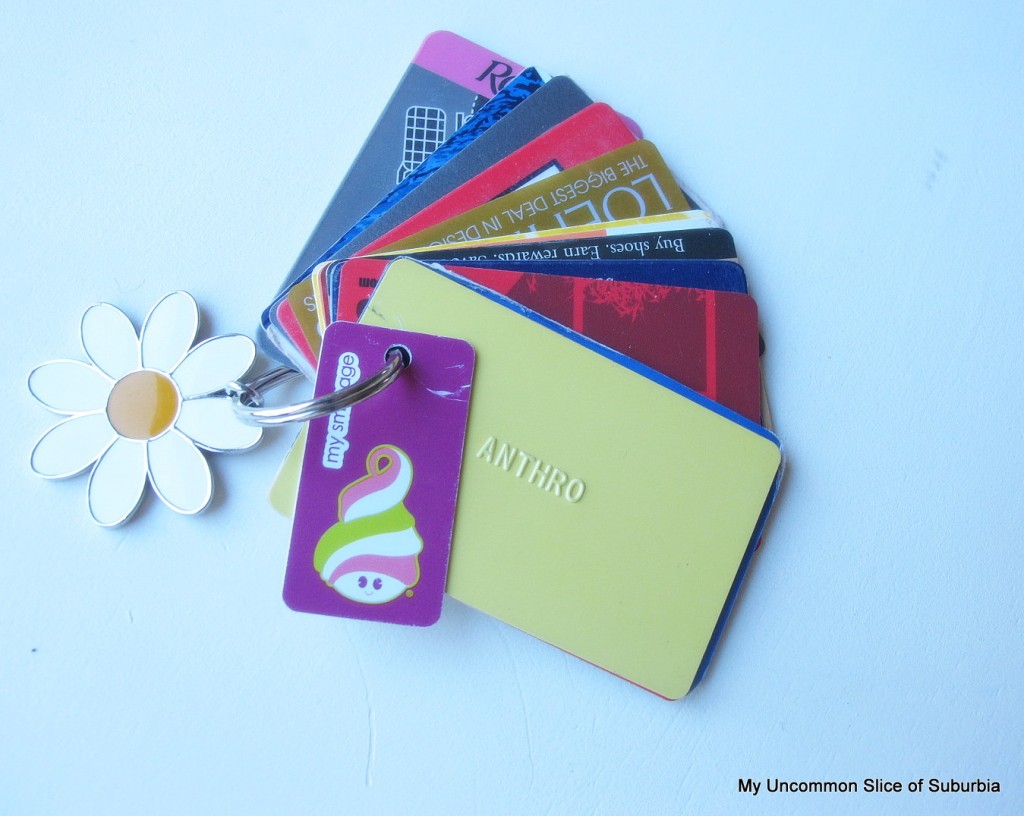 For the men, I would try and go digital.
Have a fabulous Friday!