Valentines White Chocolate Spoons
I have a fun recipe for Valentines day, White Chocolate Spoons, the kids will love them, promise!
We have made these spoons in the past for Christmas and thought it would be fun for Valentine's day, they are perfect in your coffee or hot chocolate.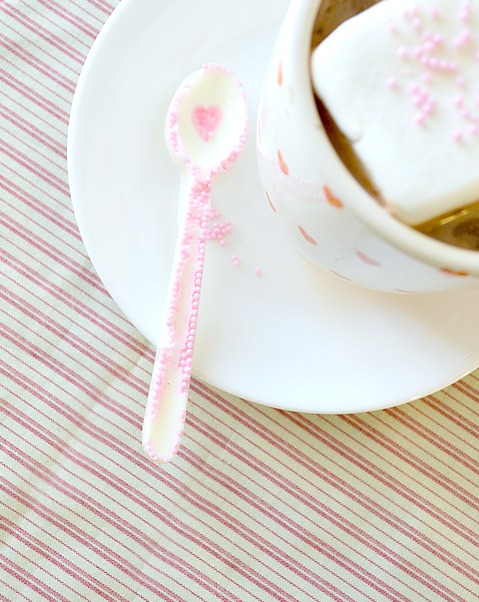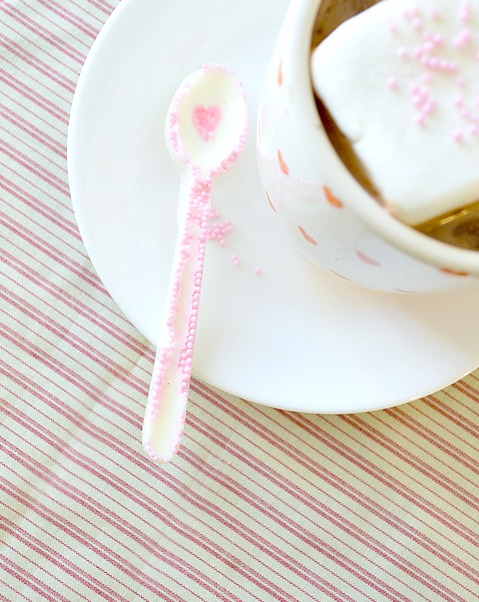 Affiliate links for your convenience
Ingredients:
Silicone Mini Spoon Mold
Candy Melts
Sprinkles
Food-Decorating Pens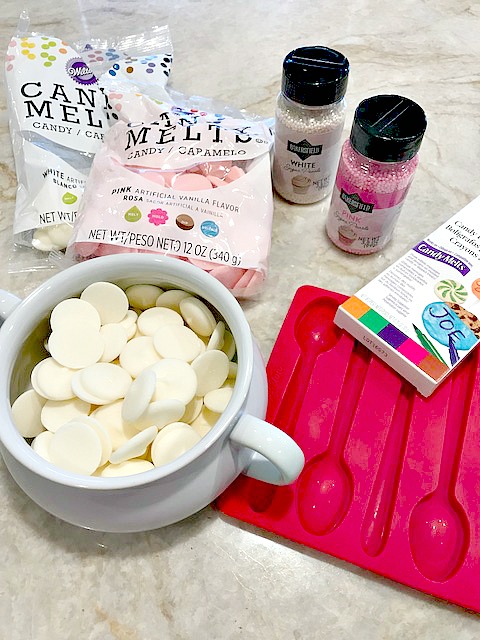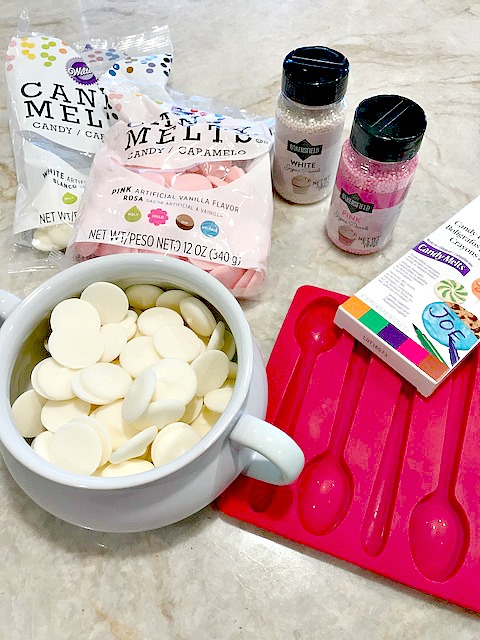 Directions:
Melt the candy melts as instructed on the packaging.
Add the sprinkles into the spoon mold before adding the candy melts.
Pour white candy melts into the mold, filling each spoon cavity to the top. Place in freezer for 20 minutes.
Remove spoon mold from freezer. Carefully lift the spoons out of the mold, I haven't found the best way to do this as one of my spoons usually breaks.
Draw a heart on the spoons using the food decorating pens.
ENJOY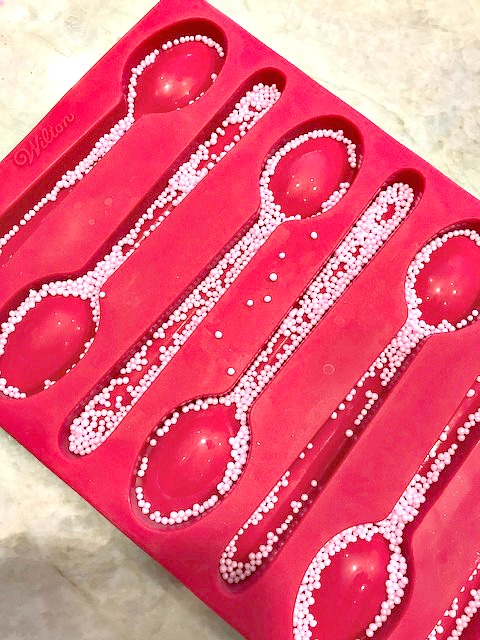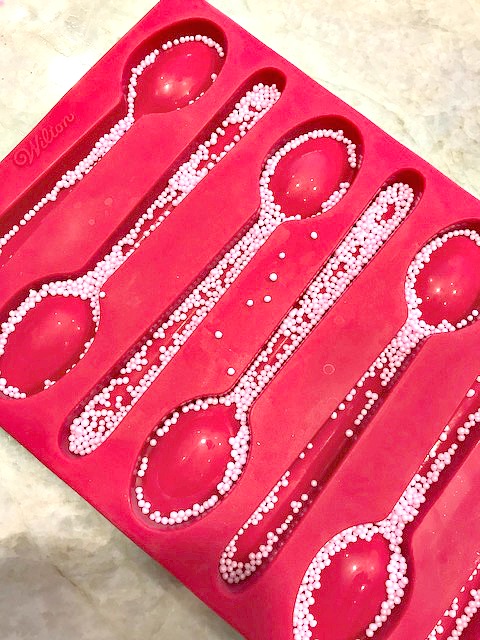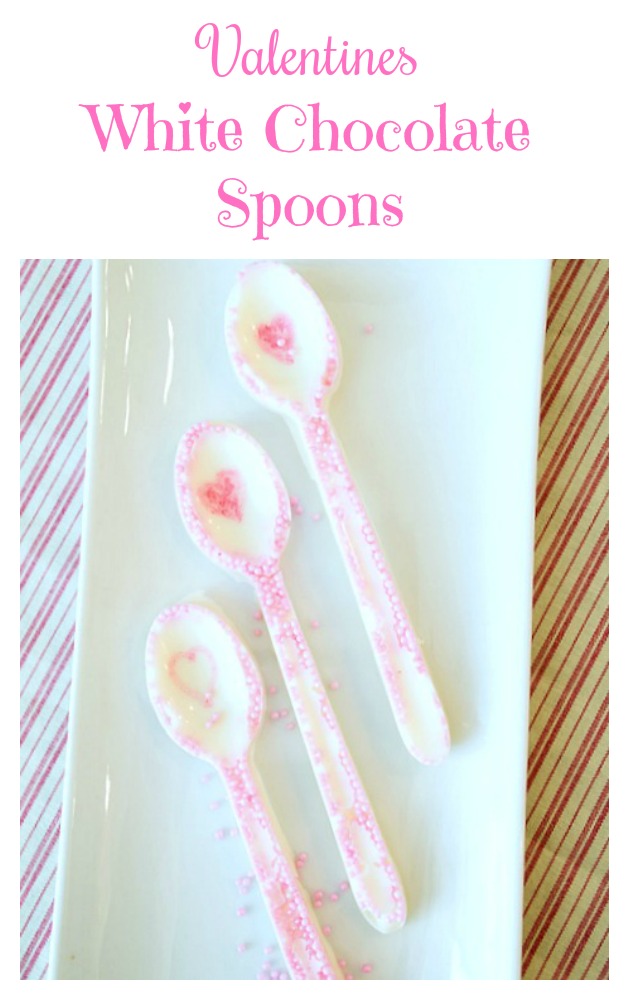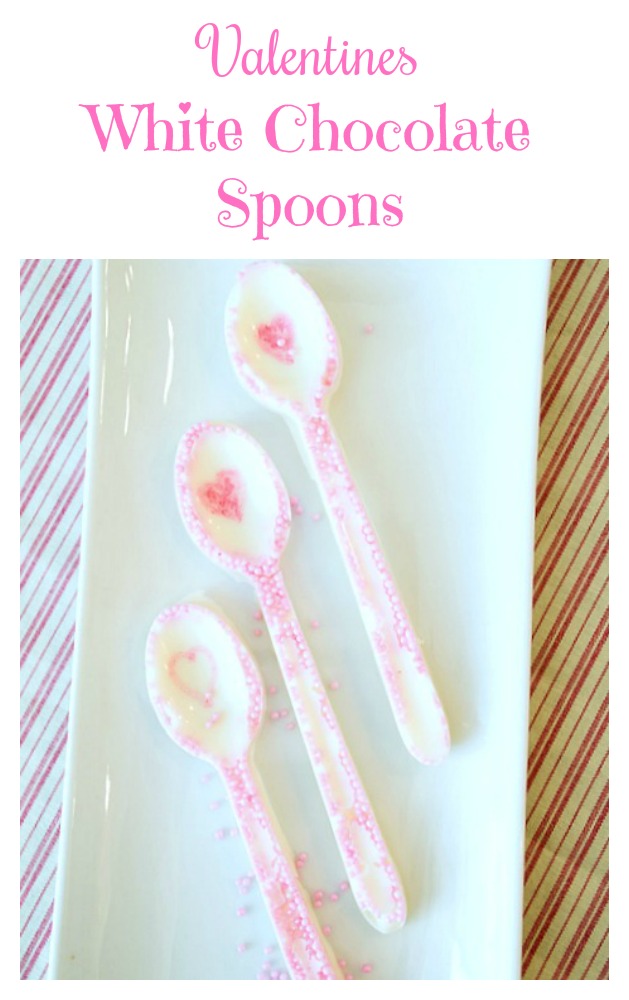 Enjoy these with a cup of hot chocolate or give them away as gifts! They are super cute in a cellophane bag, mixed with some marshmallows, hot cocoa mix and secured with a bow! Have a wonderful Valentines Day friends!