Peppermint Shower Steamers
Make a batch of shower steamers, and turn your shower into an aromatherapy spa. They are a fantastic alternative to those who only have time for a quick shower and it is an awesome way to add some energizing aromatherapy to your mornings!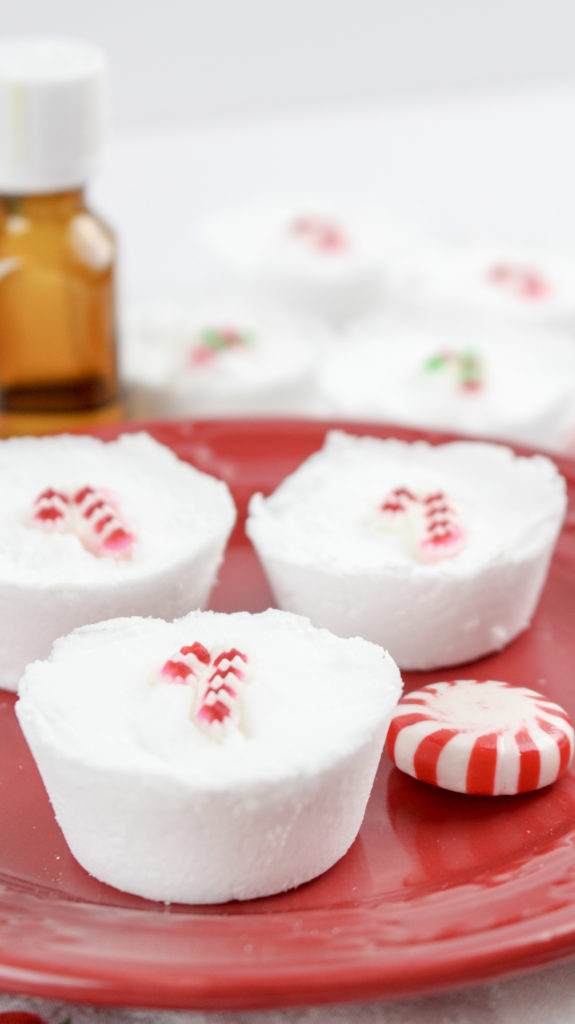 Affiliate links listed below
Yields: 1 dozen
INGREDIENTS
12 count silicone mini muffin mold
1 1/2 cups baking soda
1/3 cup distilled water (or more up to 1/2 cup)
10-12 drops peppermint essential oil
Wilton candy cane icing decorations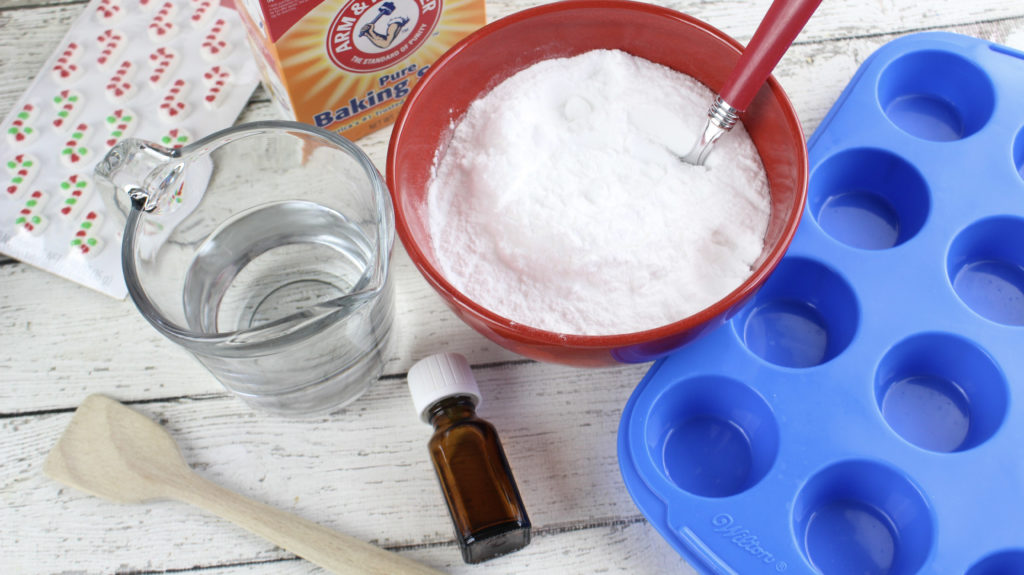 DIRECTIONS
1. Add the baking soda to a large metal or glass mixing bowl.
2. Begin by mixing in 1/4 cup of water. Add slightly more and stir, as needed, until the mixture resembles damp sand.
3. Add the peppermint essential oil and mix again to distribute the oil.
4. Transfer into the molds and press down firmly. Insert a candy cane icing decoration into the middle of each shower steamer, pressing down gently (too firmly and it might break).
5. Allow to harden overnight. Gently pop each peppermint shower steamer from the mold and store in an airtight container. For best results, use within 1 month.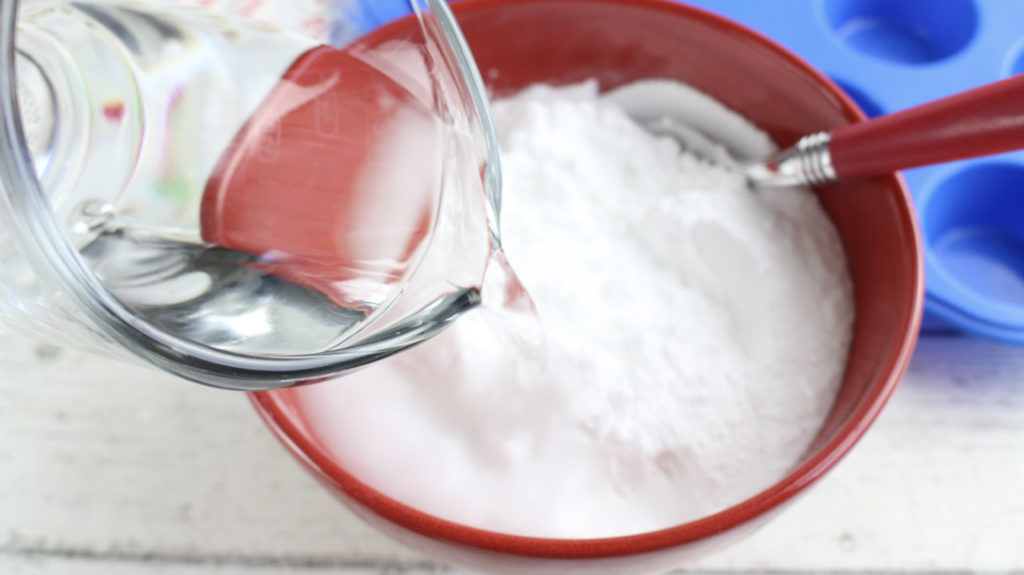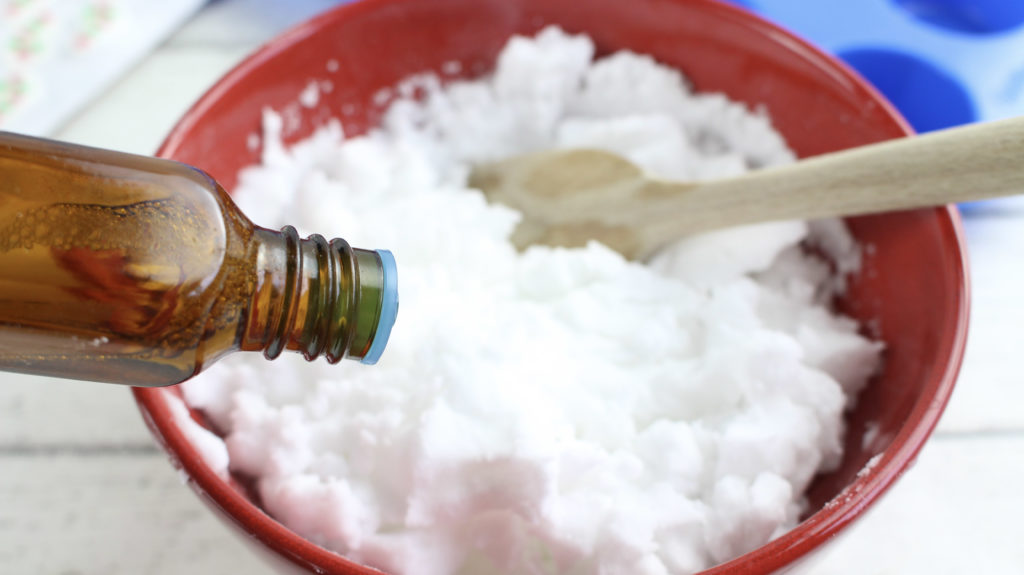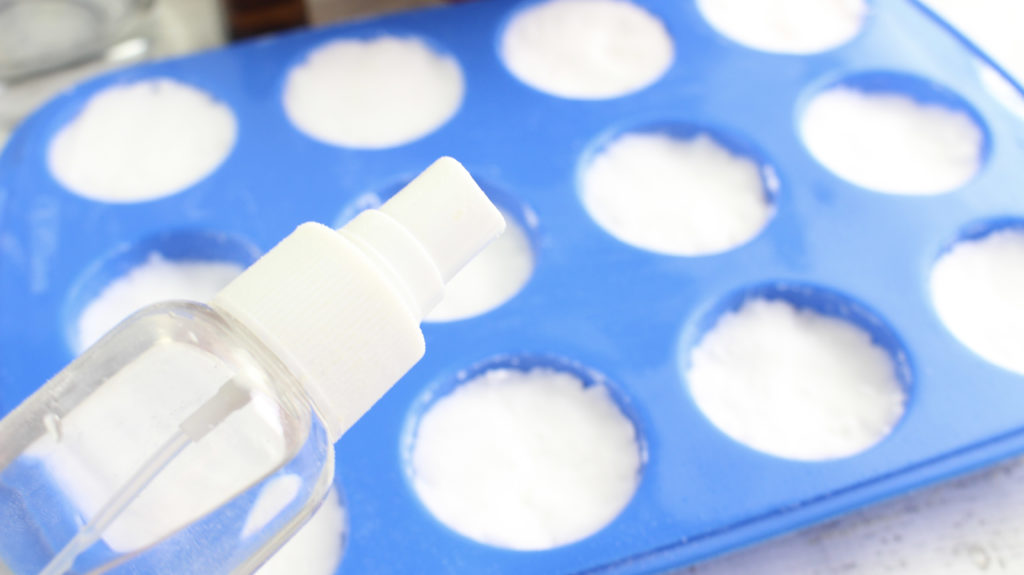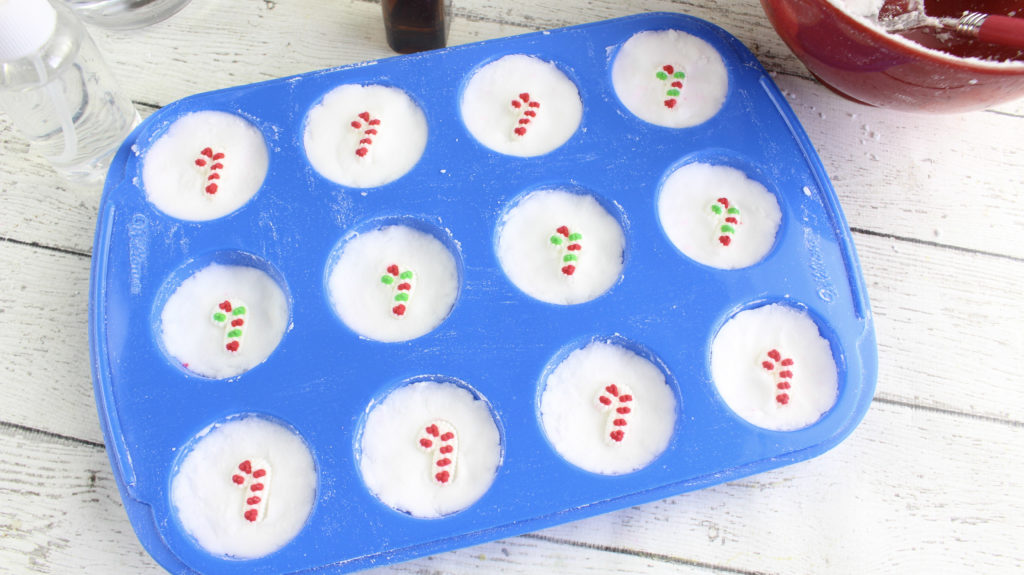 HOW TO USE
Place 1 peppermint shower melt on your shower floor, away from the stream of water where it will get wet, but not drenched. Then, breathe in deeply as the oils vaporize. Most likely they'll outlast your shower, simply push it into the corner of your shower, and it'll be there for next time. Enjoy the invigorating and uplifting aroma of peppermint as it is slowly released into the shower!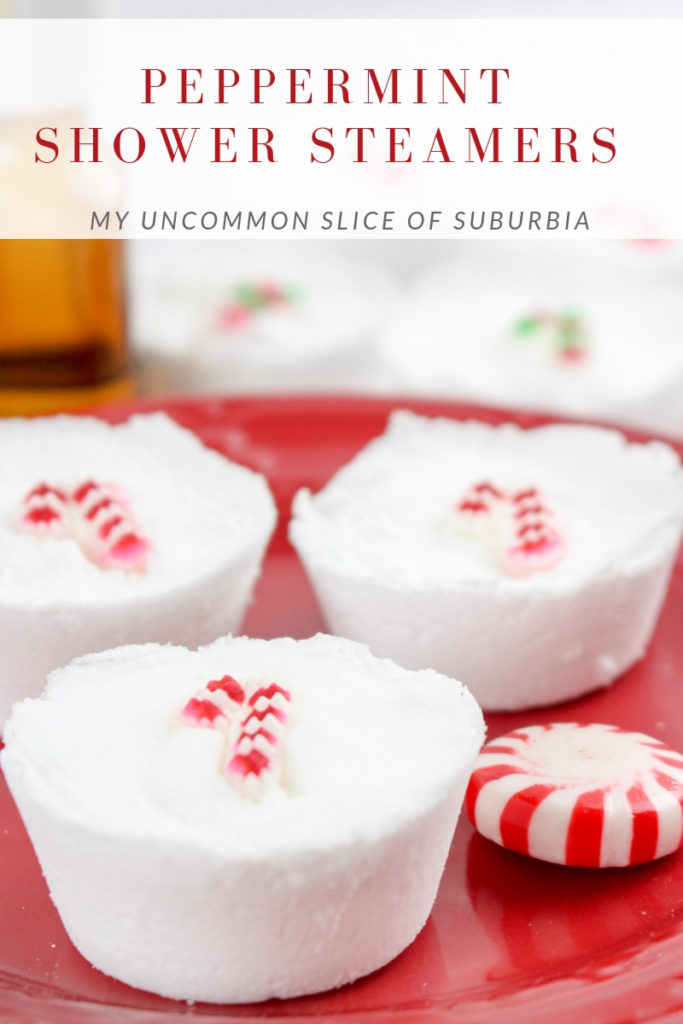 Aside from just relaxing, peppermint shower bombs are great to use for colds, stress relief, congestion and for getting rid of headaches!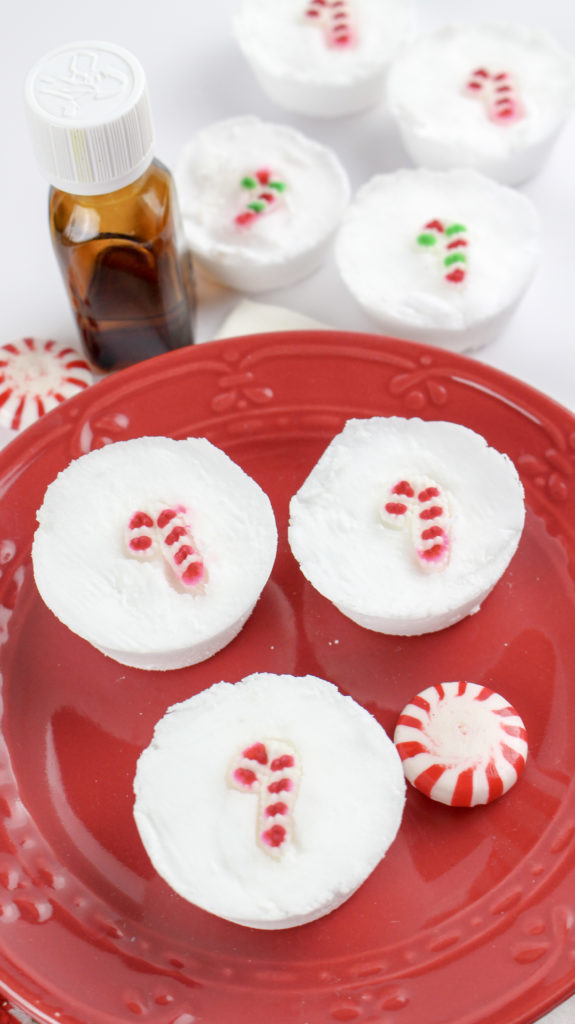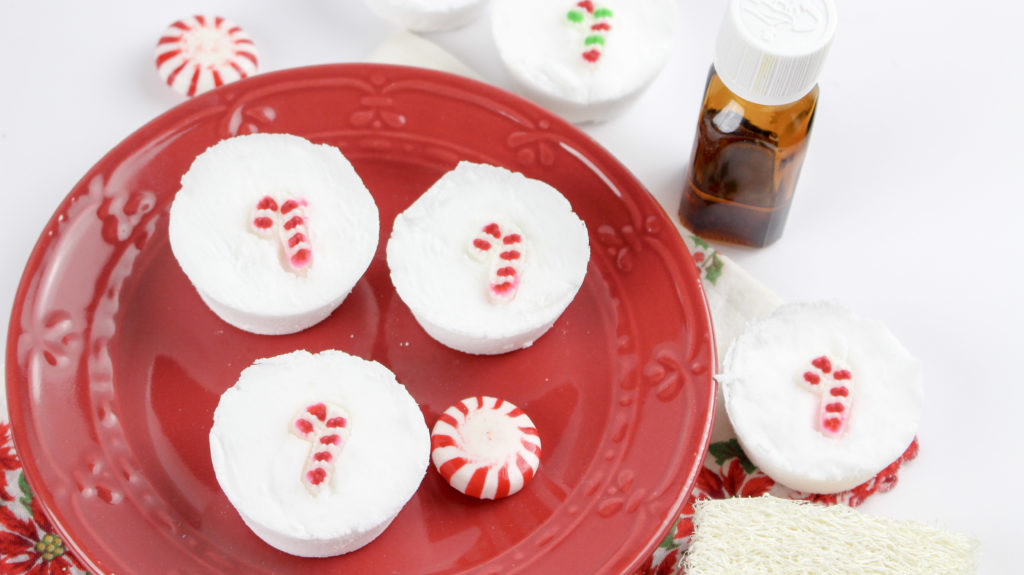 These would also make great homemade gifts, just pop them in a mason jar, tie a beautiful bow and you will make someone special very happy!
Caution: Do not soak in the tub with steamers. Discontinue use if rash, redness or itching occurs. Consult your physician if irritation persists. Keep out of reach of children.