This post is sponsored by The Home Depot.
Happy Monday friends, I'm so excited to show you how to make this DIY rustic pumpkin stand today!  I have been up in Santa Barbara this past week while my husband worked and it was HOT HOT HOT.  I am definitely ready for some cooler weather and hopeful for a little rain to help with this awful drought.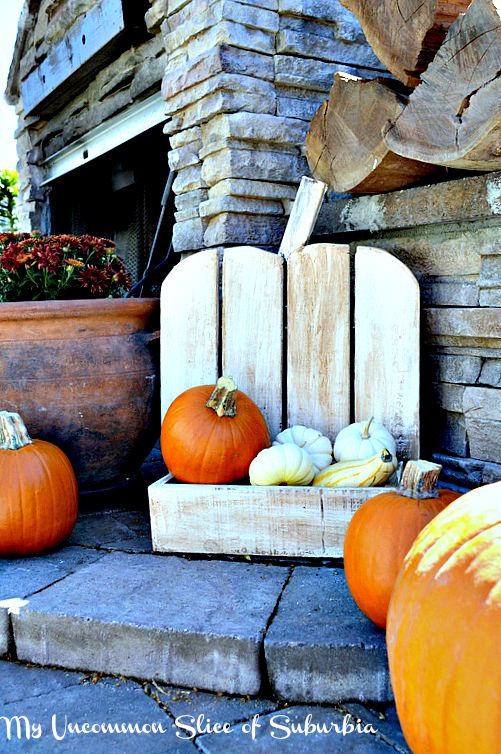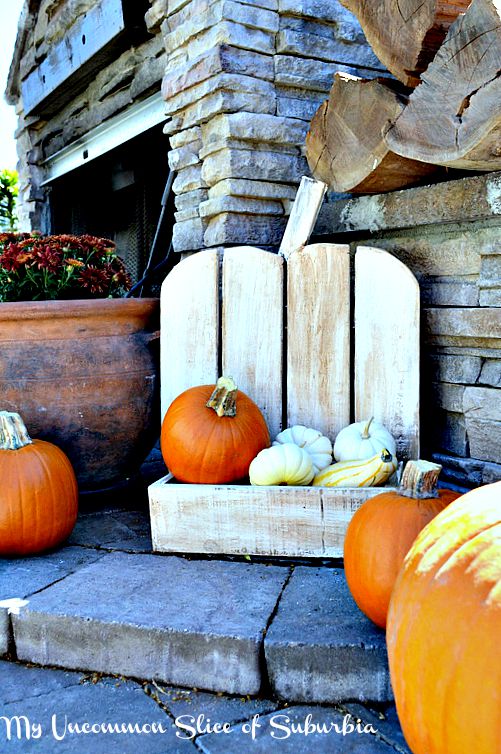 Materials
• 2 – 72″ x 5-1/2″ Cedar fence pickets, square edged preferred
• 1 – 1×2 x 4 feet long (can cut a 8 foot long 1×2 in half for use on two projects)
• 1″ staples
• Exterior wood glue
TOOLS
• Measuring tape
• Circular saw or miter saw
• Jigs saw
• Ryobi Airstrike Crown Stapler • Clamps
• Solid work surface
• Carpenter's pencil
PUMPKIN
• 4 – Cedar fence pickets cut into 18″ long pieces (length can be flexible to accommodate all four cuts on a single cedar fence picket)
• 2 – 1×2 @ 20″ long
• 1 – 1×2 @ 8″ long (length can be flexible to use up scrap wood)
FRONT BOX
• 1 – Cedar fence picket @17″ long
• 2 – Cedar fence pickets @ 5-1/2″ long • 1 – Cedar fence picket @ 16″ long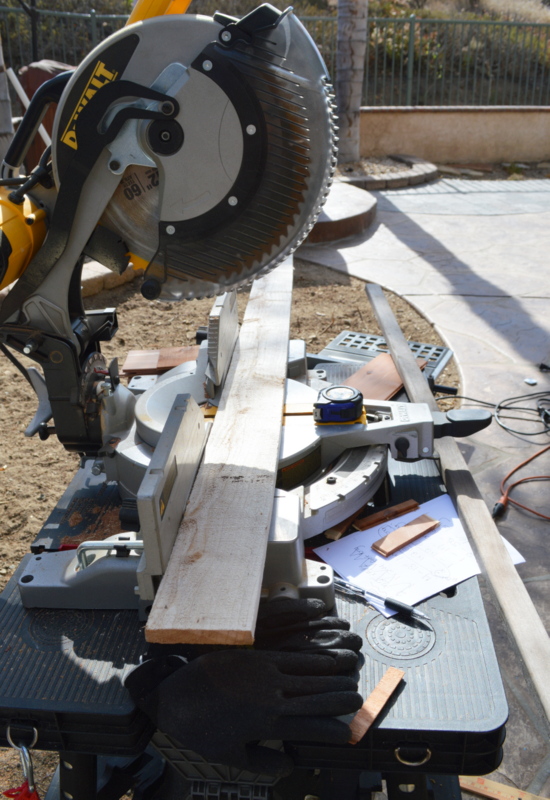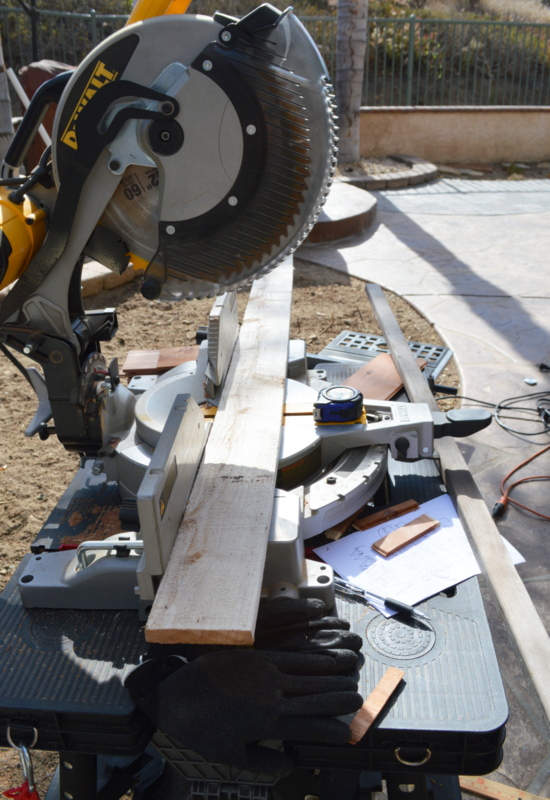 Cut all of your boards according to the cut list with a miter saw.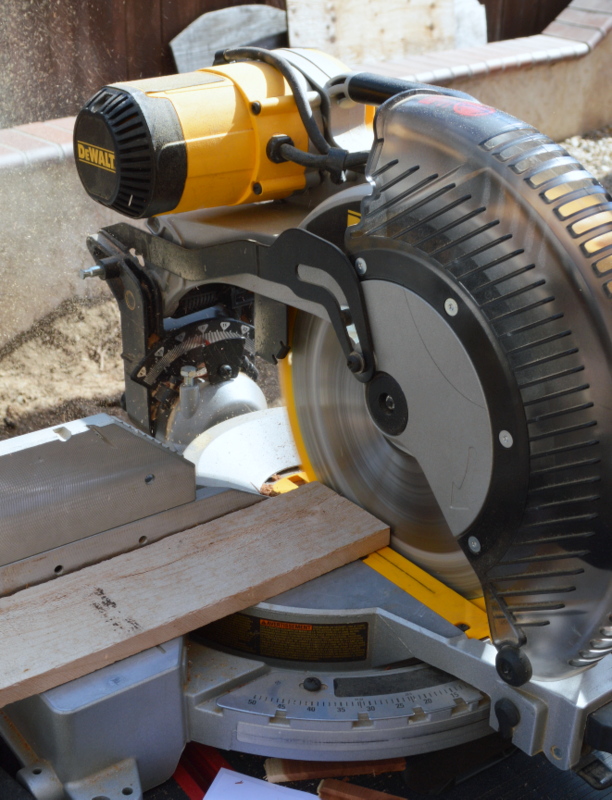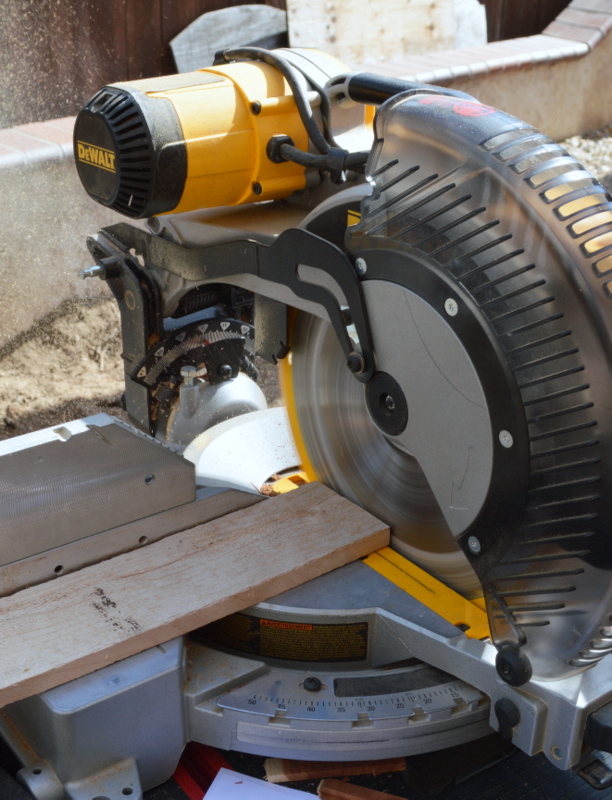 Lay the four fence pickets on the work surface, so overall width is about 23″. Place 20″ long 1x2s on top, with about 1-1/2″ gap on either end. Use wood glue and two 1″ staples per overlap of 1×2 and each cedar fence picket to secure 1x2s to the fence pickets.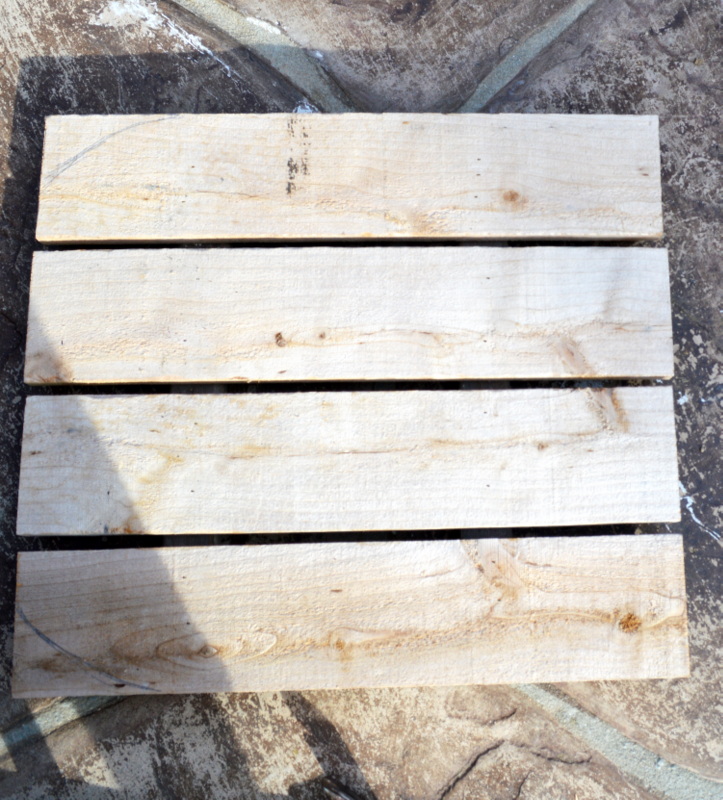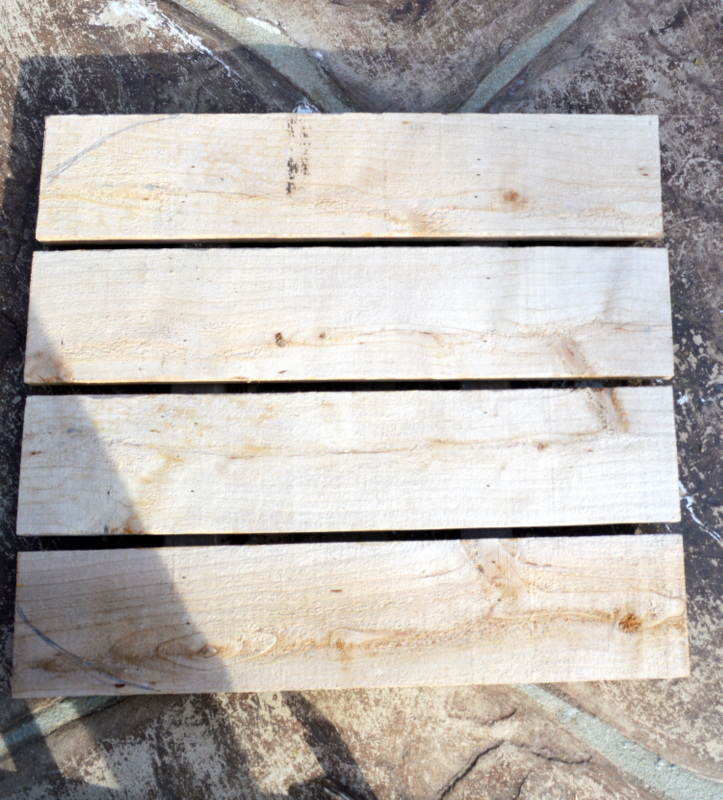 Flip the project over. Add additional two staples per overlap of fence picket and 1×2 to secure fence pickets from front to 1×2 supports. Do not staple within 1″ of the edges, as there is no 1×2 backing here.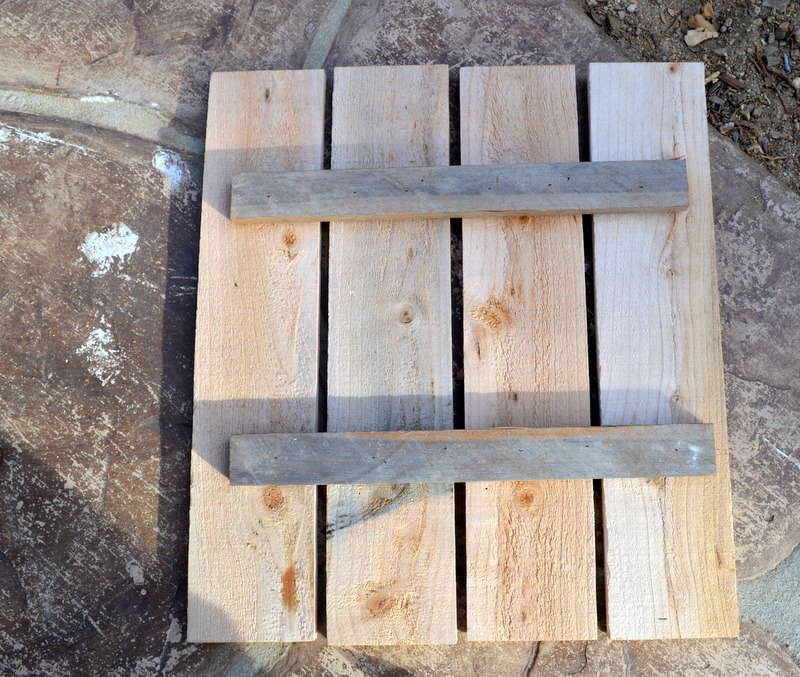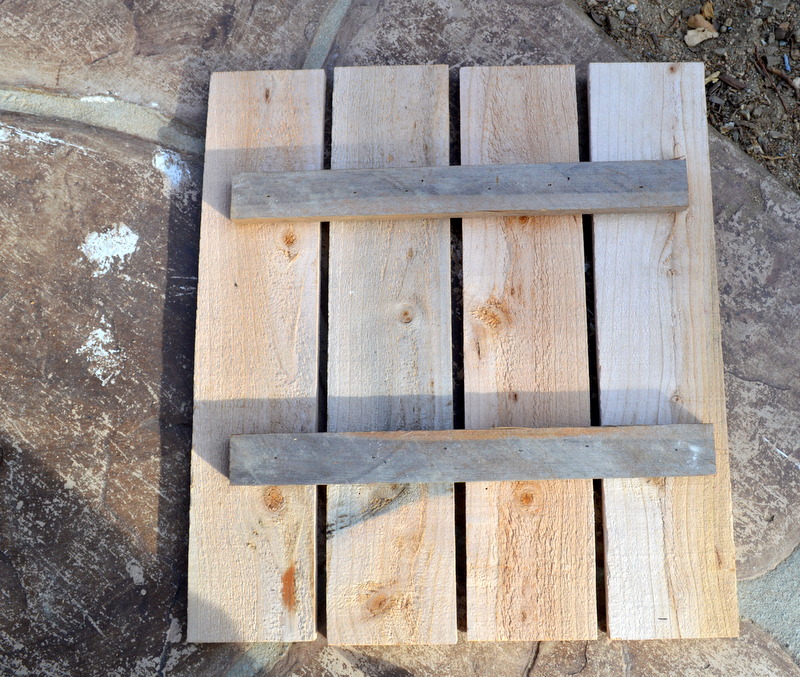 Starting 3″ out at the bottom edges, draw a pumpkin shape on the front of the cedar boards.
Position project so area to be cut out overhangs work surface to allow jigsaw blade to cut freely. Secure the project to the work surface with two clamps.  Cut out following pumpkin shape with jigsaw. Remove clamps and reposition and re-clamp to cut full pumpkin shape out.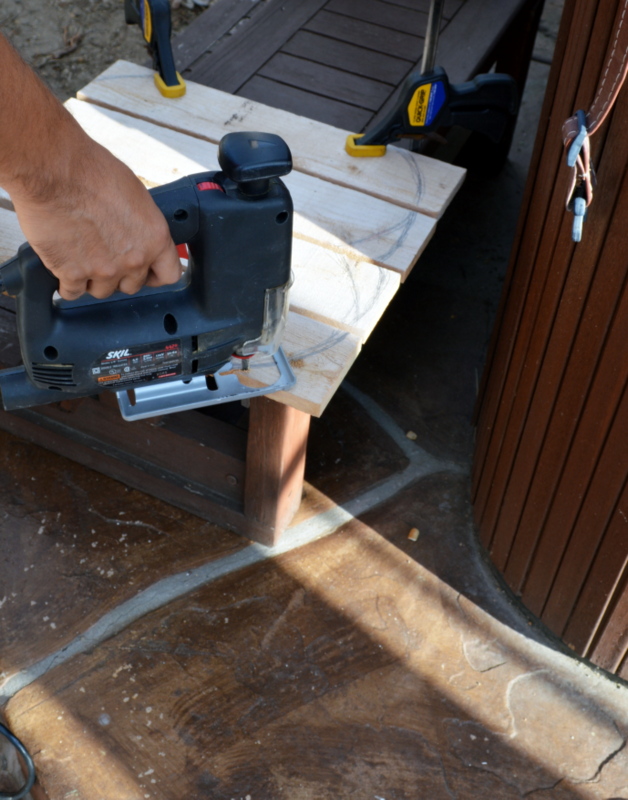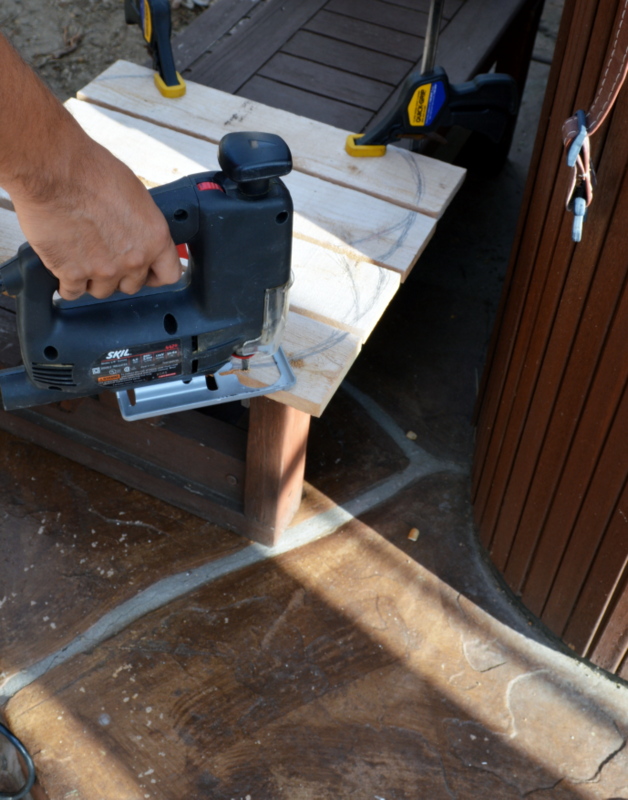 Place stem in center of pumpkin and attach with glue and 2″ staples. Use glue and 1″ staples to attach front of box to the sides of the box. Apply glue along three edges of bottom of box. Place bottom of box inside front and sides. Staple in place along side and front edges with 1″ staples.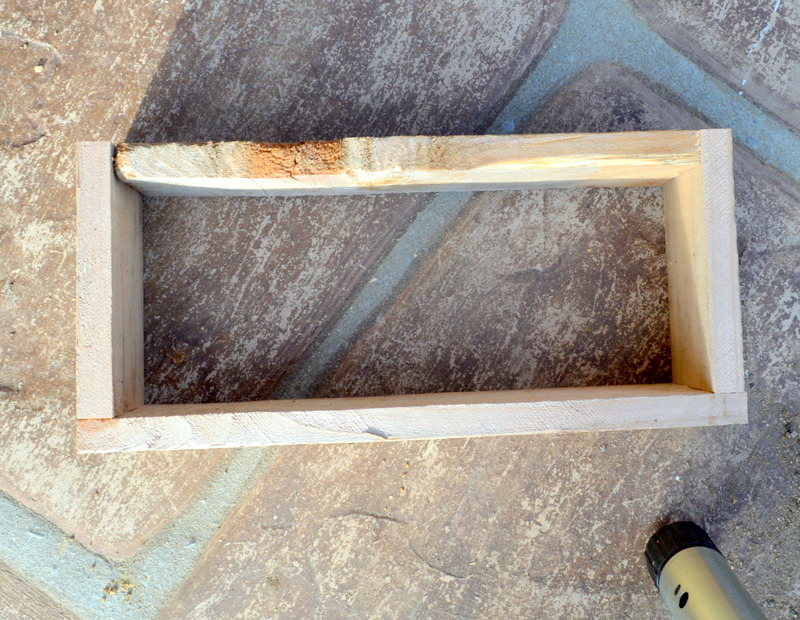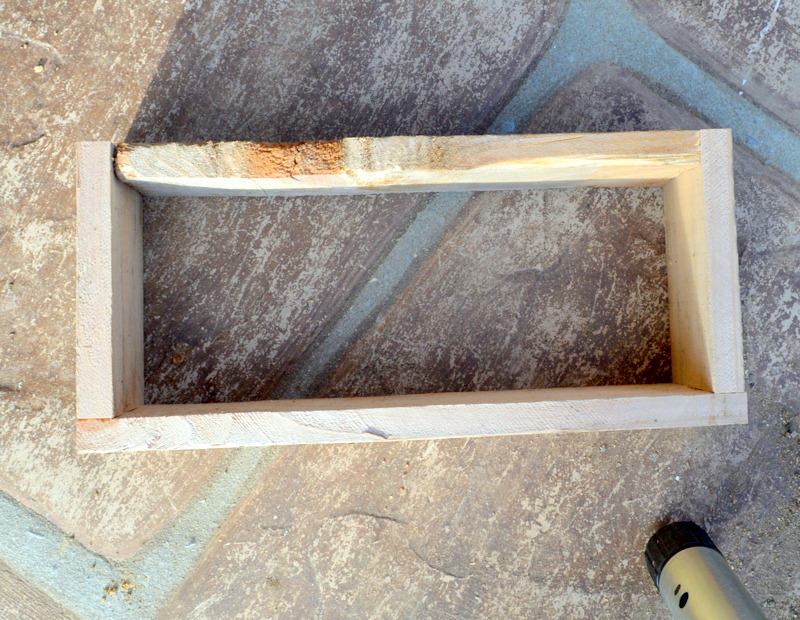 Place box open side up on work surface. Apply glue along top edges. Place pumpkin on top, aligning bottom edge, and the start of the pumpkin shaped cut with the outside corners of the box. Use 1″ staples to secure bottom of pumpkin to bottom of box. Use a straight edge to guide you when stapling the pumpkin to the sides of the box.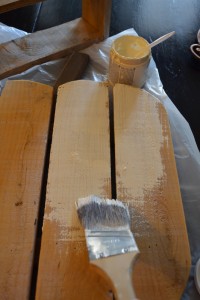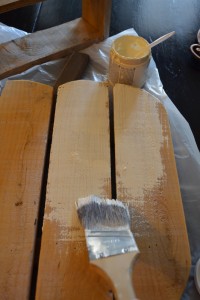 Next I gave it a light coat of chalky paint, not really covering the pumpkin completely as I wanted some of the wood grain to show through for that rustic look.  After the paint dried I took a damp towel, dipped it in a dark wax and lightly rubbed it over the whole pumpkin.
Voila, a super fun rustic pumpkin stand.
I am really looking forward to spending our fall evenings around the fireplace, with a cozy blanket and glass of wine.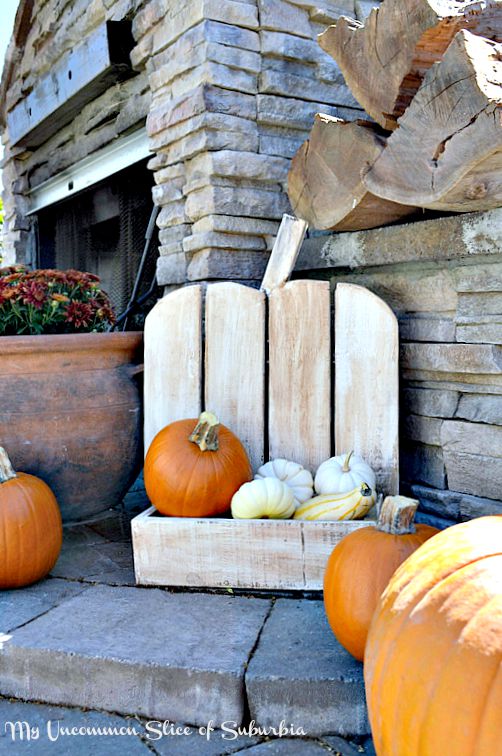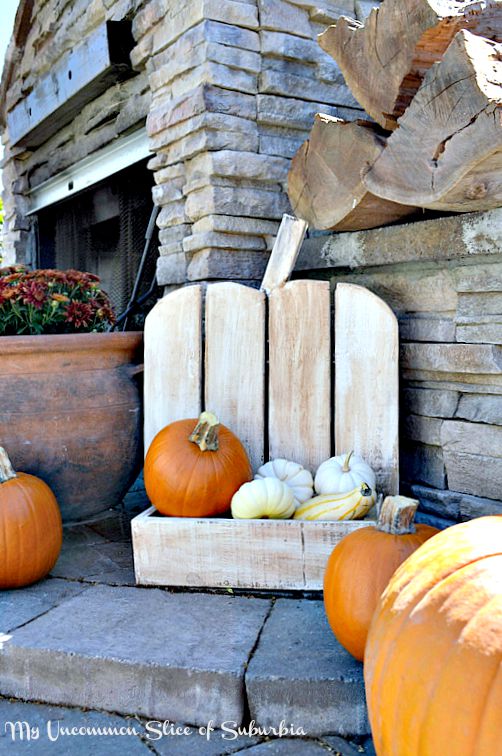 I thought this stand would look really pretty next to our rustic stone fireplace we built this past year.  If you missed that post I have a step by step tutorial on how to build a stone fireplace.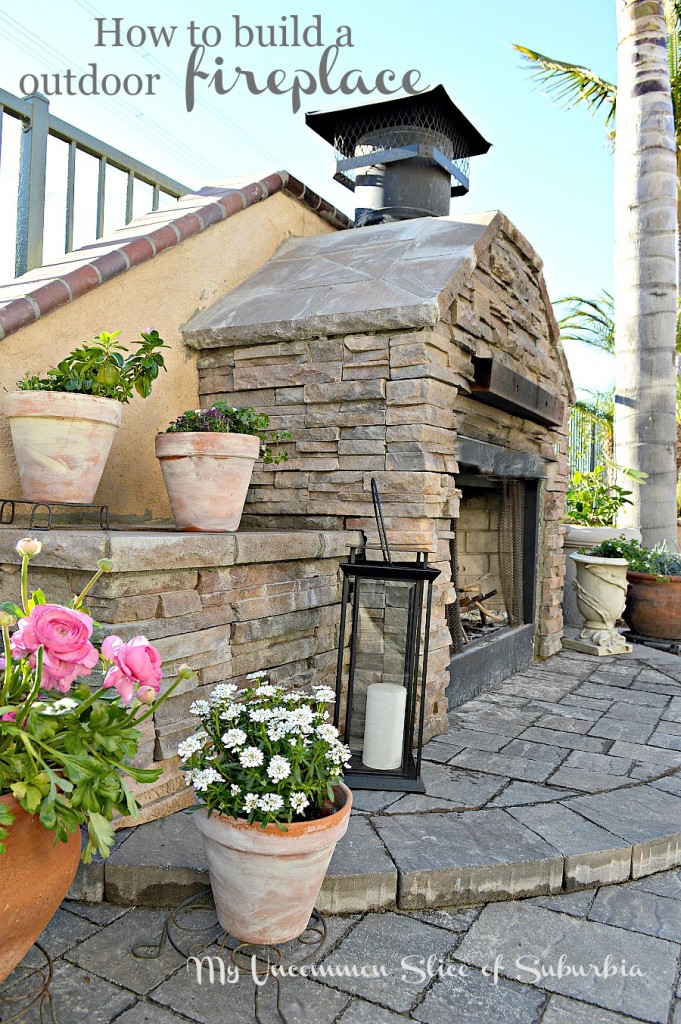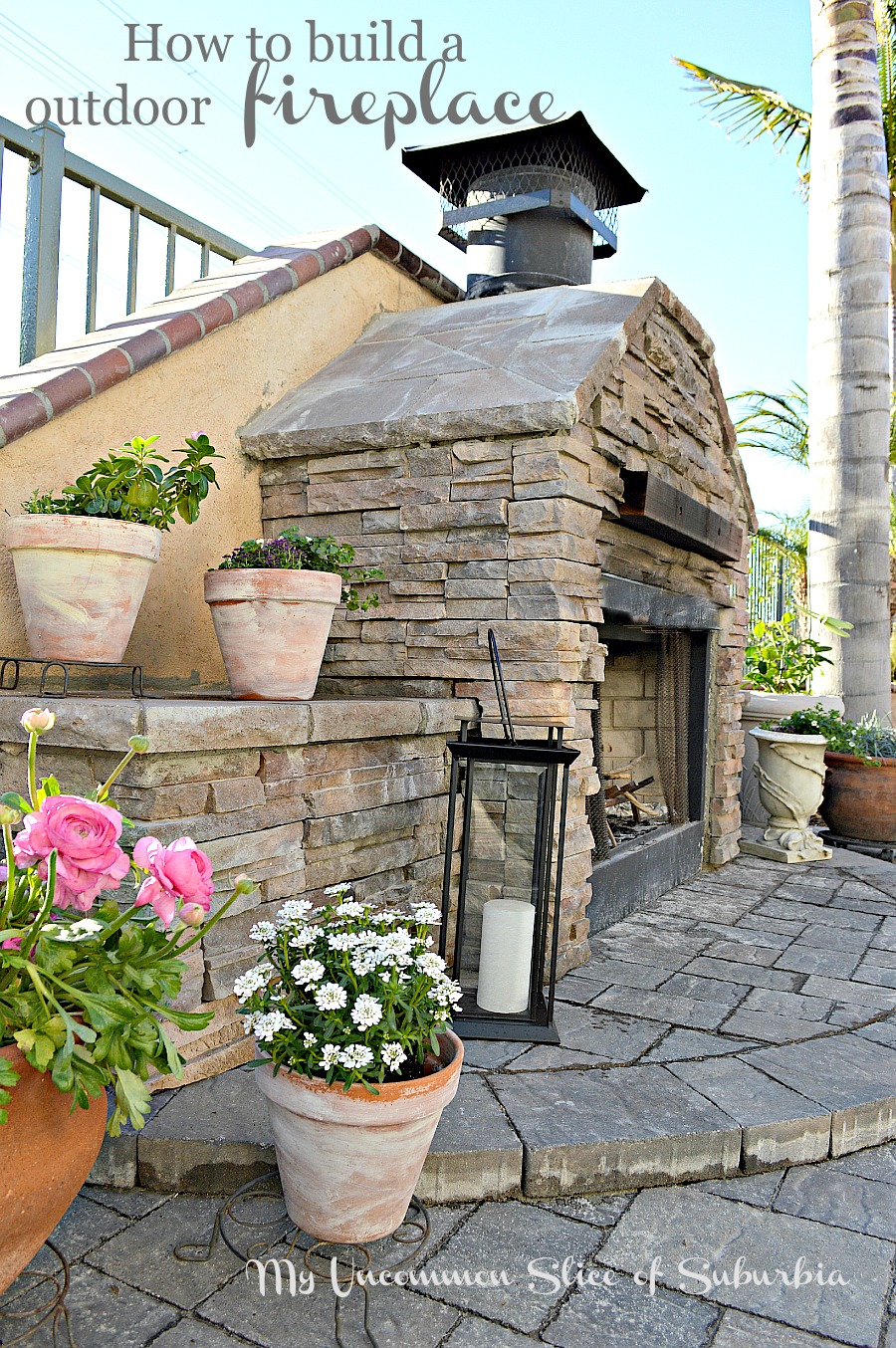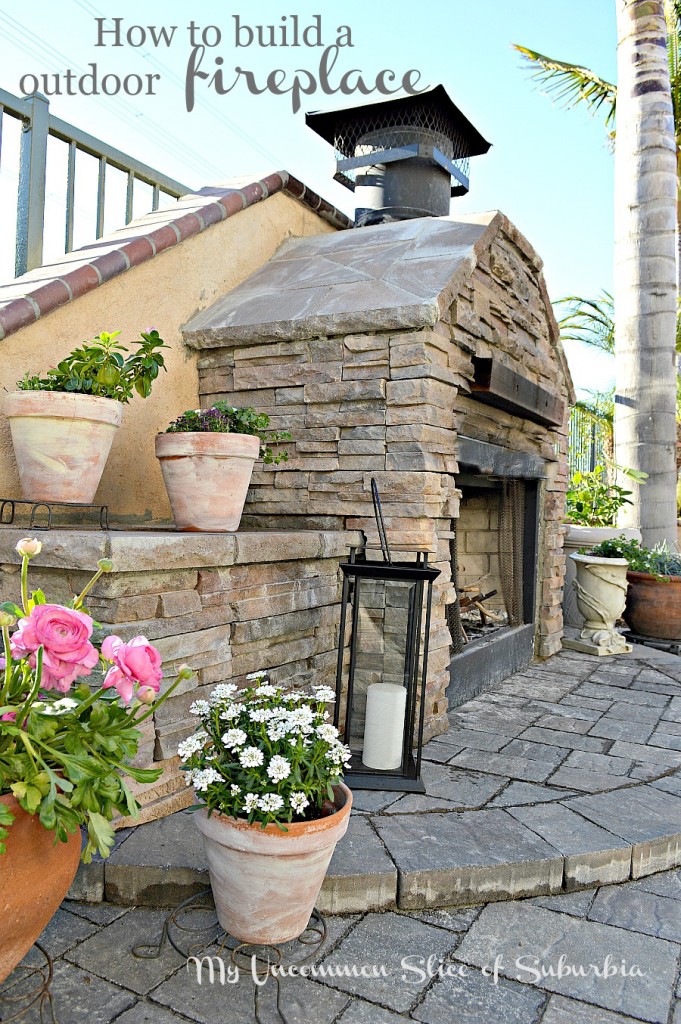 Did you know the Home Depot offers three types of Workshops offered – Do-It-Yourself (DIY), Do-It-Herself (DIH) and Kids. You can learn how to build décor projects, how to make easy home repairs and how to operate tools through demonstrations and step-by-step instructions.
Make sure you sign up for their free weekly workshops so you can get started crafting and creating!
Looking for more inspiration for fall?  Check out all the other talented bloggers that have created something fabulous I know you are going to love!
Outdoors
Kitchen
Guest Room
Living Room
Dining Room
Thank you so much for stopping by today!
Don't forget to register online today to attend September 17th's Pumpkin Stand workshop, you're going to love it!
I acknowledge that The Home Depot is partnering with me to participate in this Workshops Program. As a part of the Program, I am receiving compensation in the form of products and services, for the purpose of promoting The Home Depot. All expressed opinions and experiences are my own words. My post complies with the Word Of Mouth Marketing Association (WOMMA) Ethics Code and applicable Federal Trade Commission guidelines.