Christmas House Tour 2014 ~Jen Rizzo~

Merry Christmas and WELCOME! I am so excited to have you here for our 4th annual Jen Rizzo Holiday House Walk!  It's a full week of amazing homes and beautiful Holiday decorating!!!  If this is your first visit to the house walk, you're in for a real treat with over 30 homes to enjoy!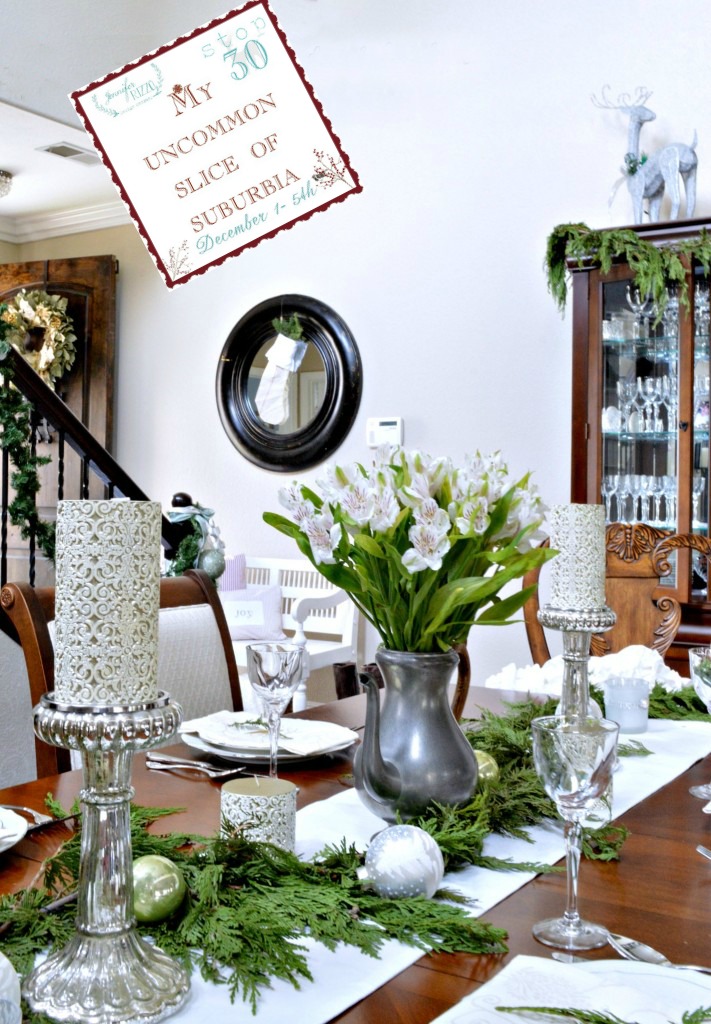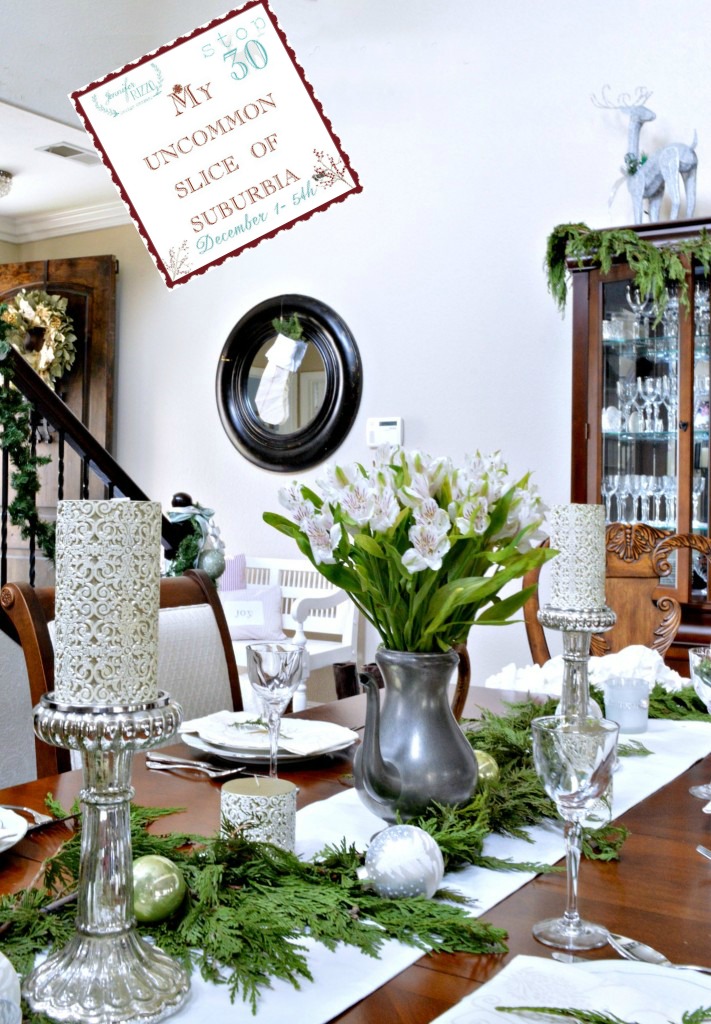 If you would like to start this fabulous parade of homes from the beginning, simply click *Here* or on the Holiday Housewalk button below.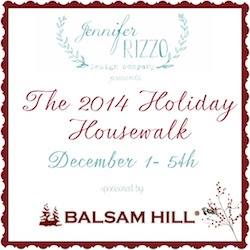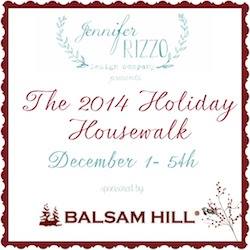 If you are new here or coming over from The Golden Sycamore, welcome, so glad you are here! This is where I share our home, loved and lived in with my hubby,  three boys, 2 dogs, 1 fish, 1 gecko and a whole lot of  fun! If you missed Golden Sycamore's tour, pop over for some serious  inspiration she is so incredibly creative and talented!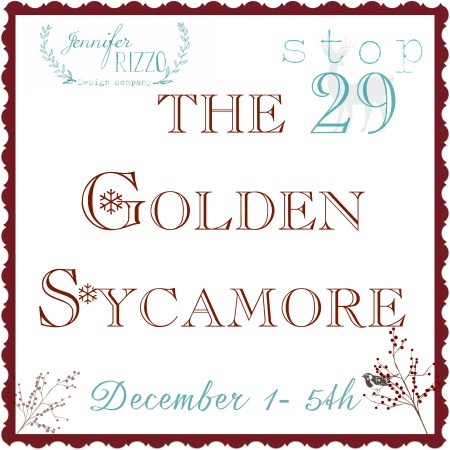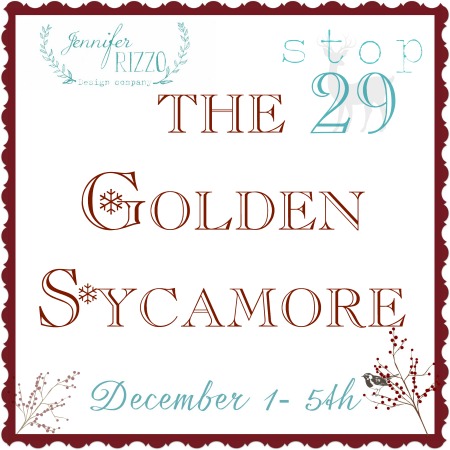 Grab yourself a nice, big cup of something you love and join me for our 2014 Christmas Home Tour!  I decided to decorate with a winter wonderland theme, using natural touches of sage green, soft white, silver and grey throughout.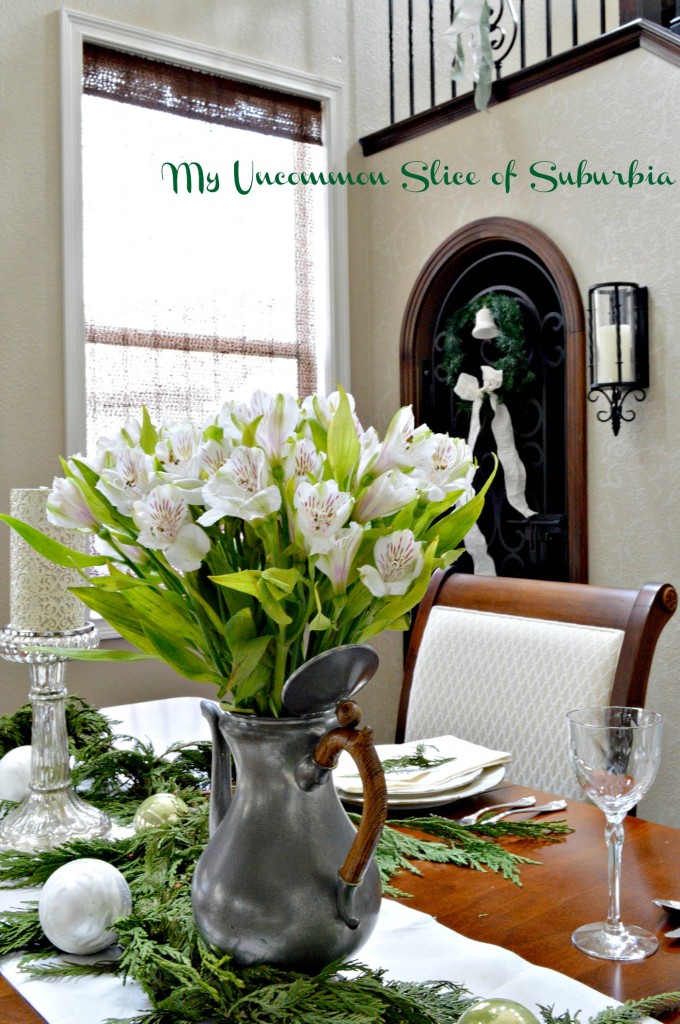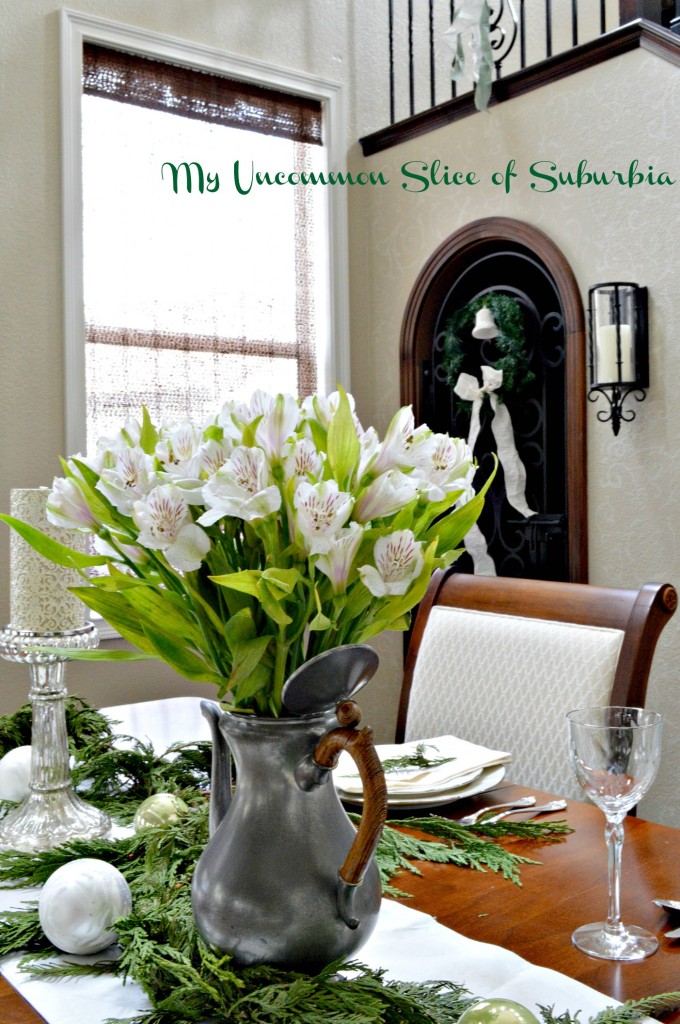 I love fresh greens, however it can get expensive so I mix in a lot of faux greenery throughout. I used my Mother's pewter tea set server that she passed down to me to hold the flowers.  My parents always had the set proudly displayed in they're living room and I am so glad I can now do the same!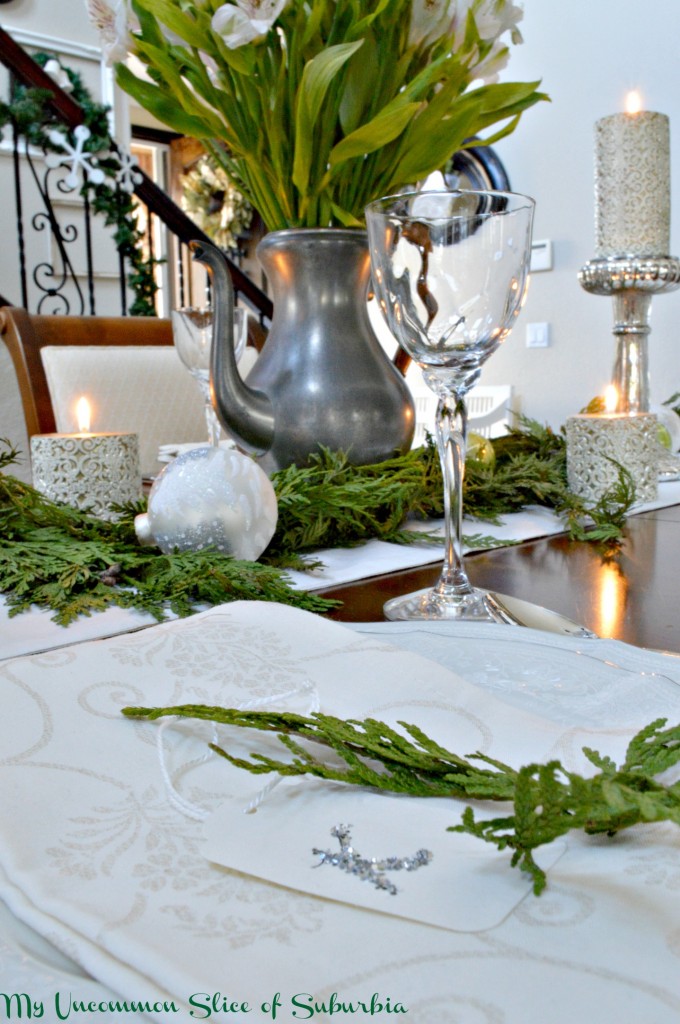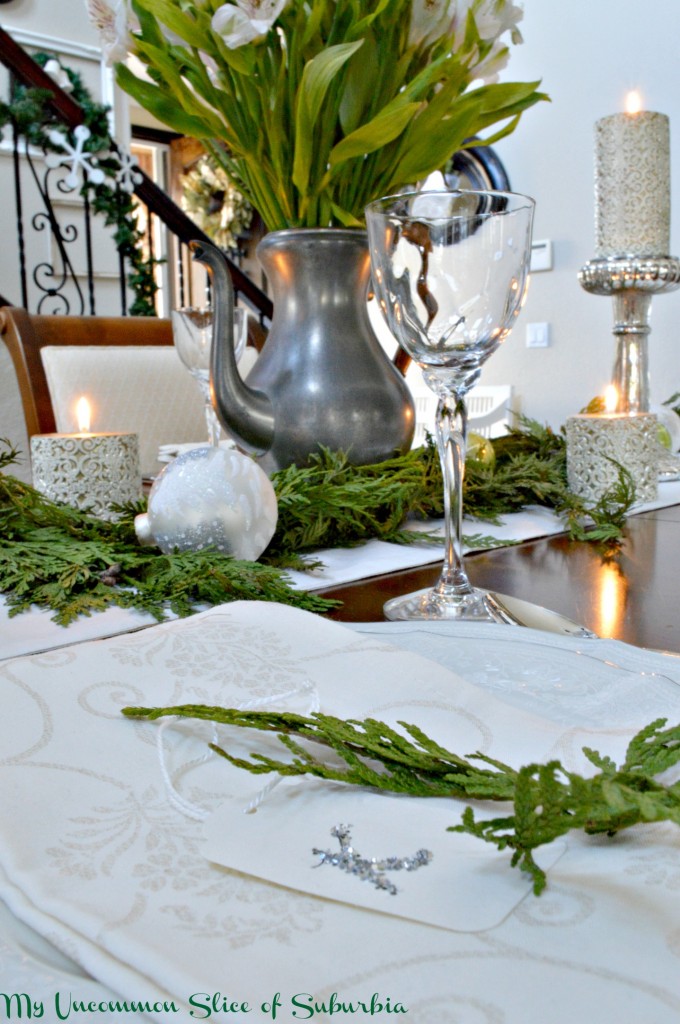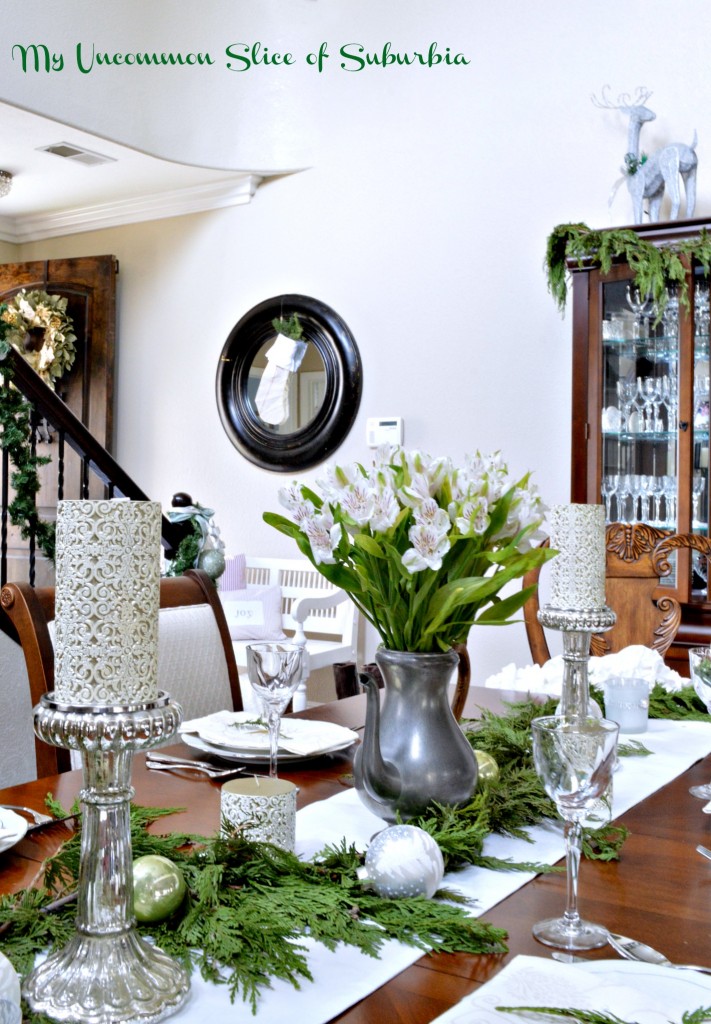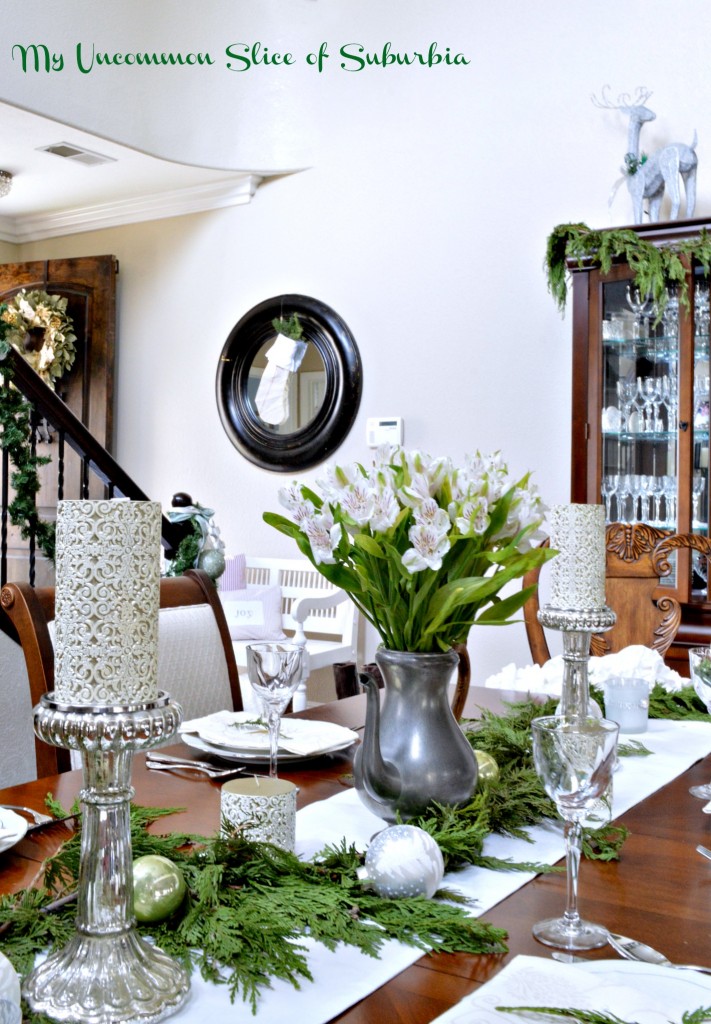 For the place setting, I used a simple sprig from the garland and wrote the guests initial in glitter.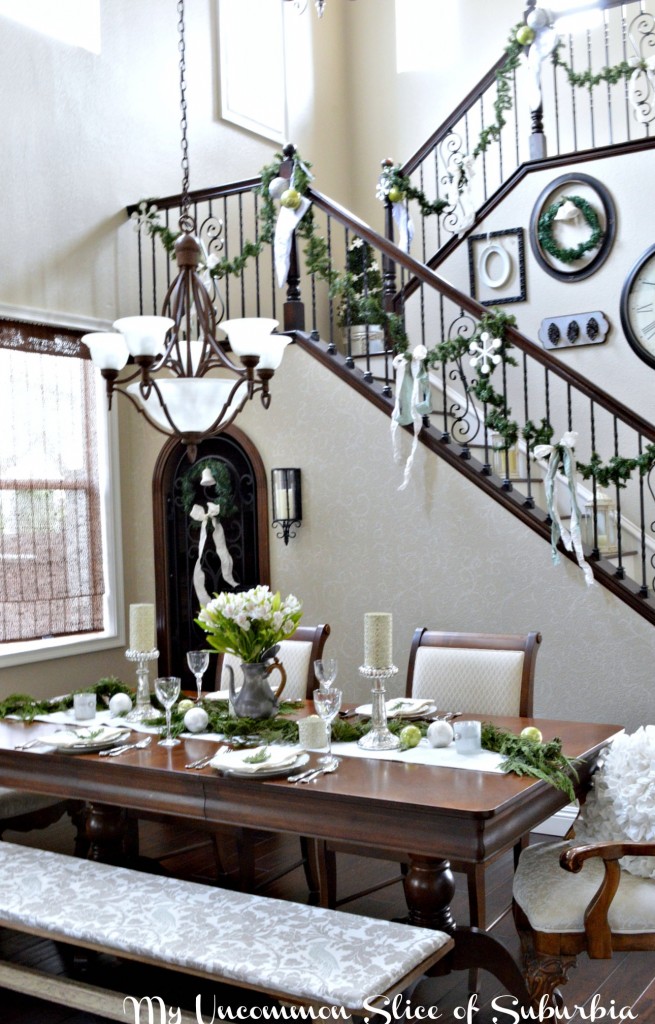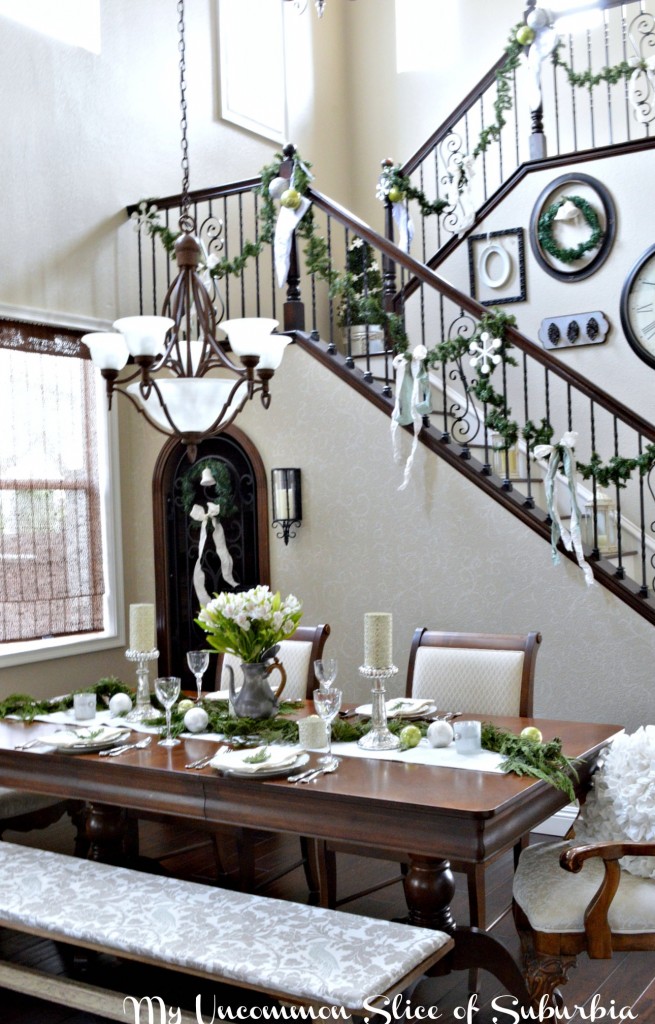 ~Lanterns and tree's will bring you to the second story~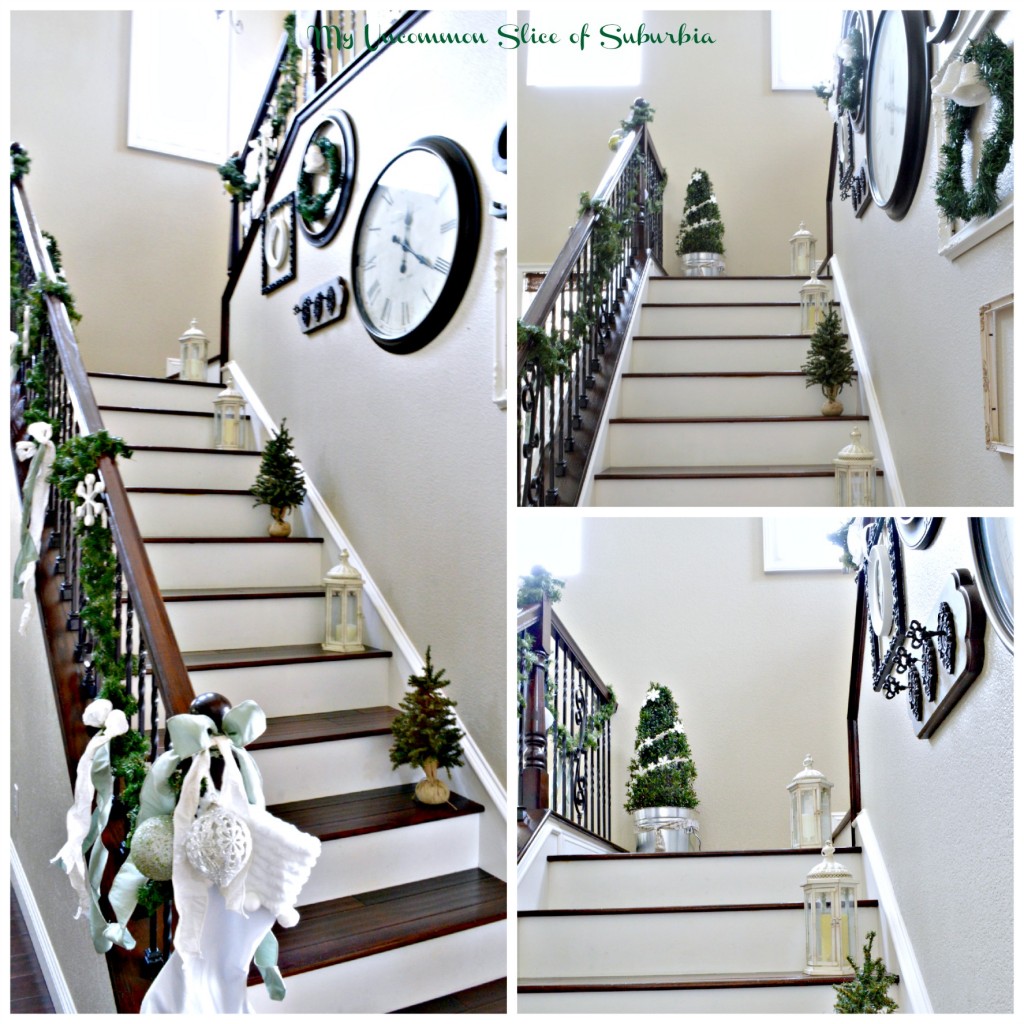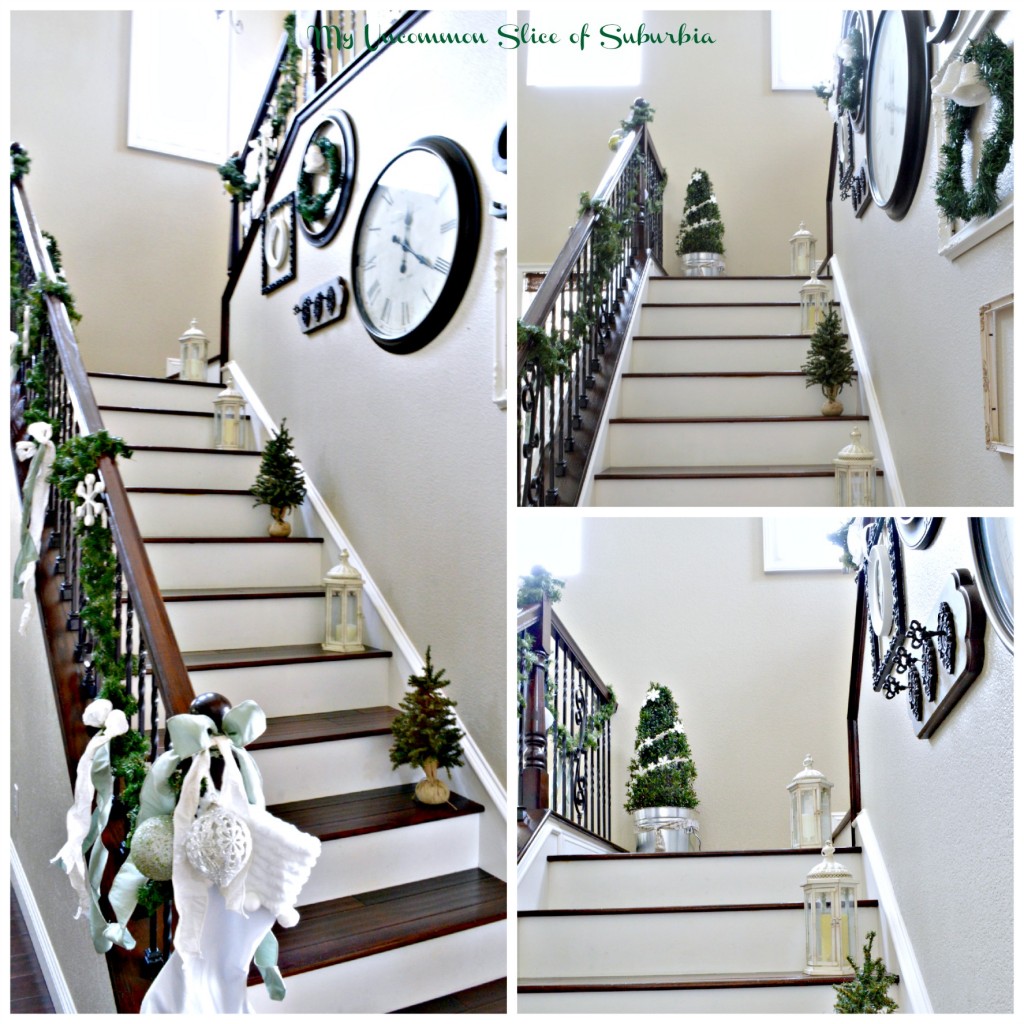 Our foyer is quite small but I try and make the best of the space so it is functional yet attractive.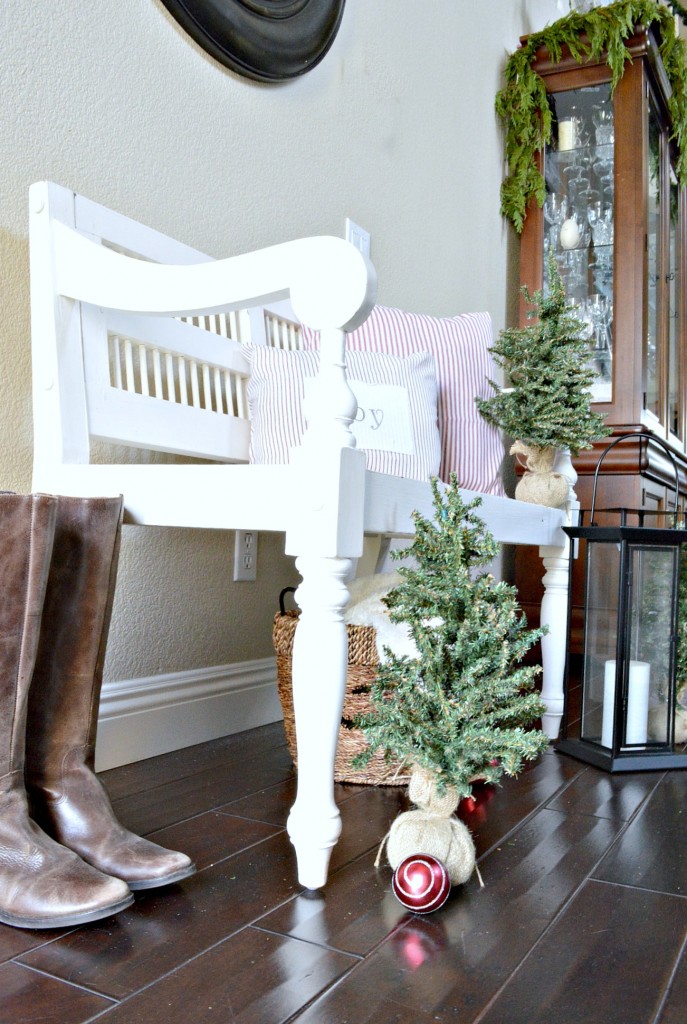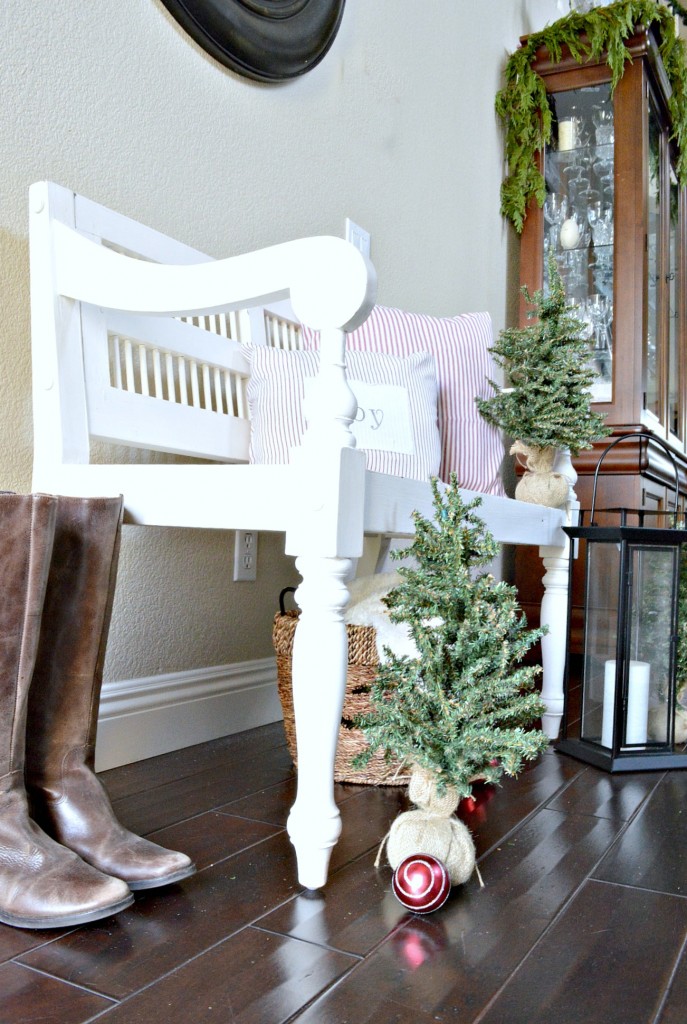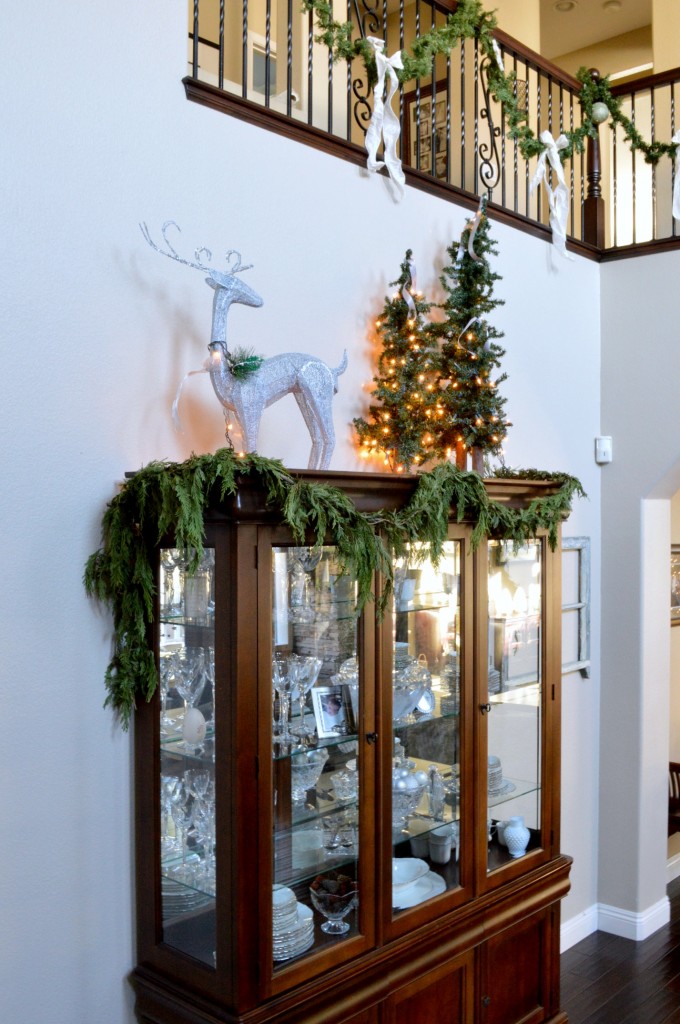 Our home has an open floor plan (our choice, we knocked down walls) so I try to my best to keep the rooms flowing while remaining cohesive with the rest of the home.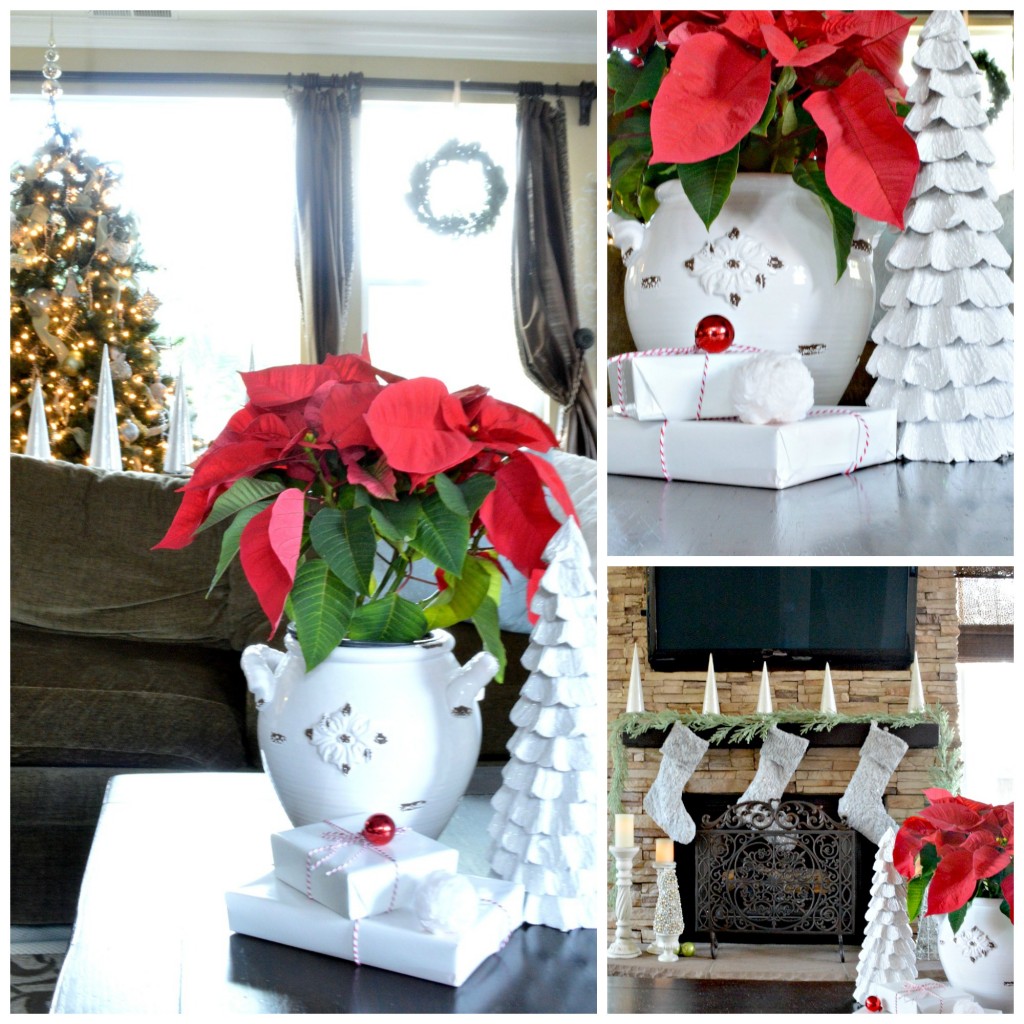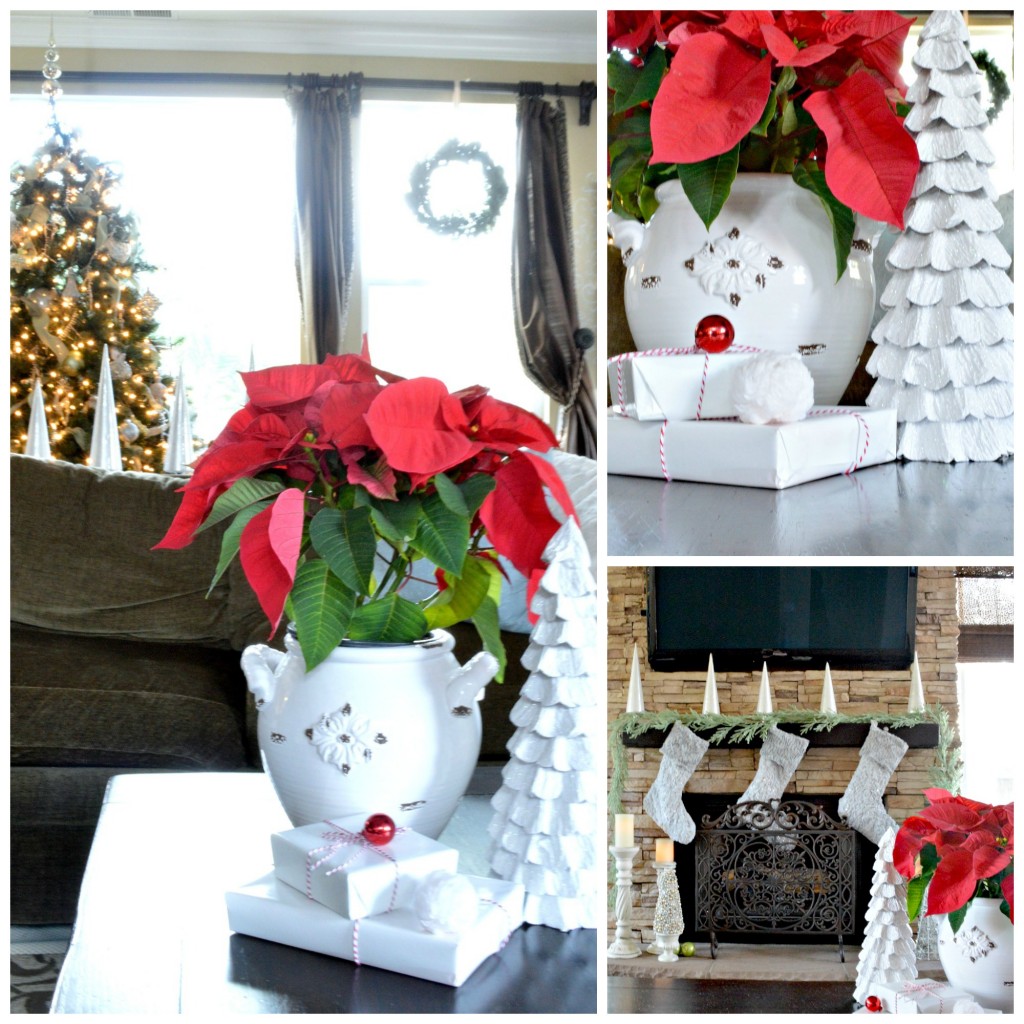 I know I know, a great big TV in the middle of the house, what can I say, we are practical.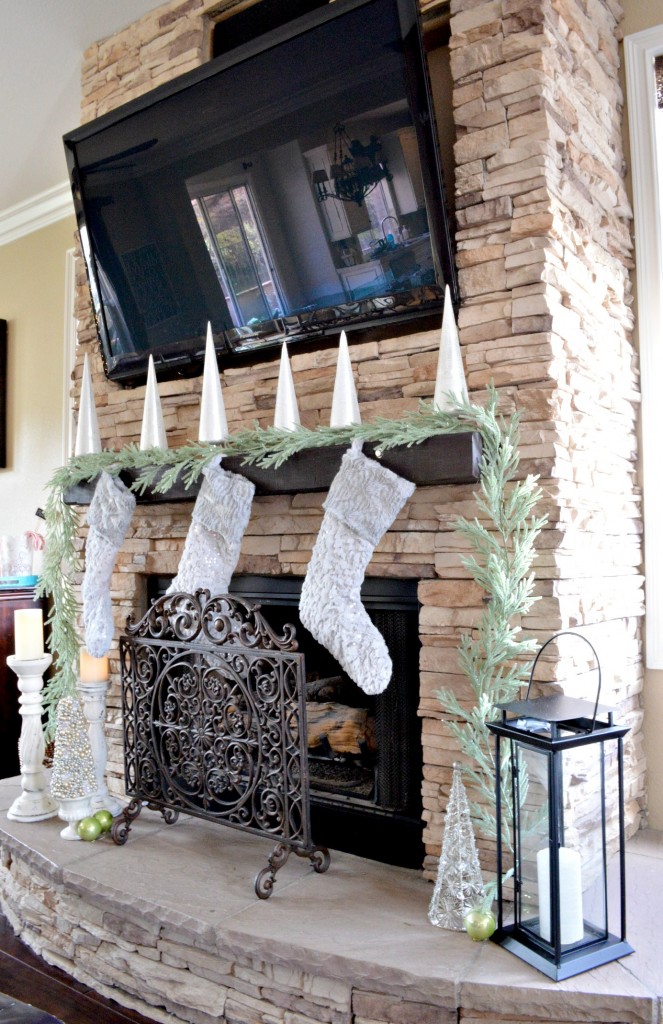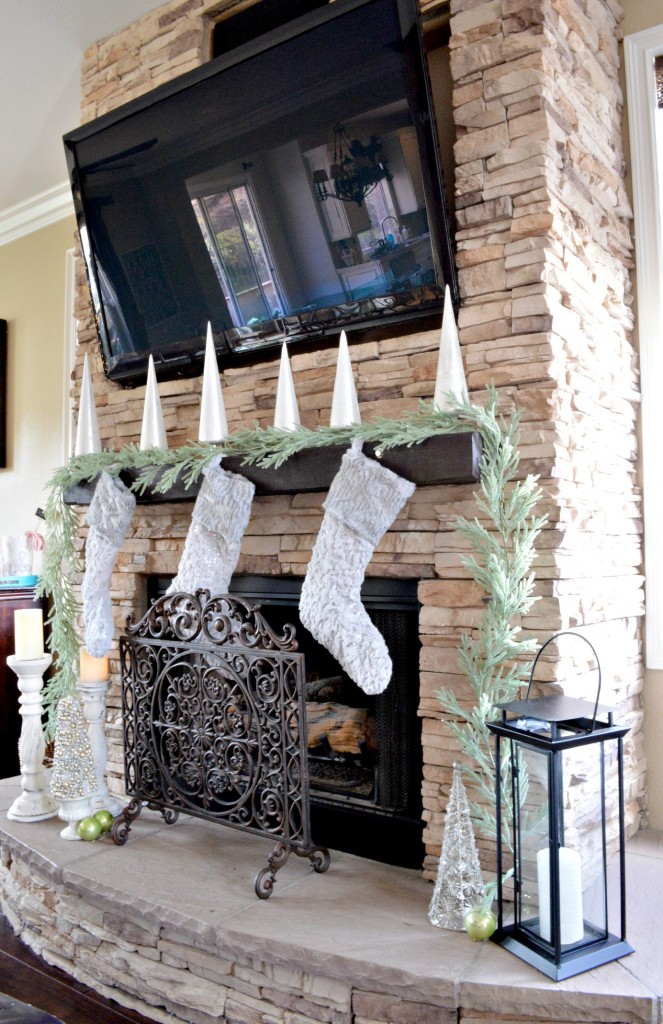 ~See, you can pretend the TV doesn't exist~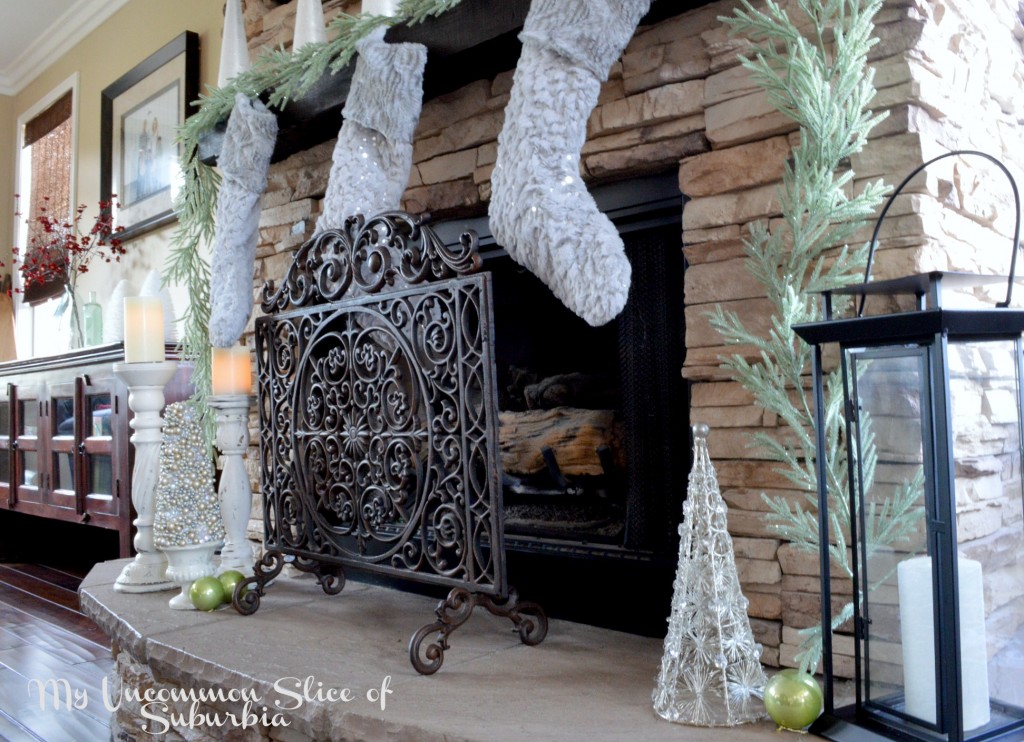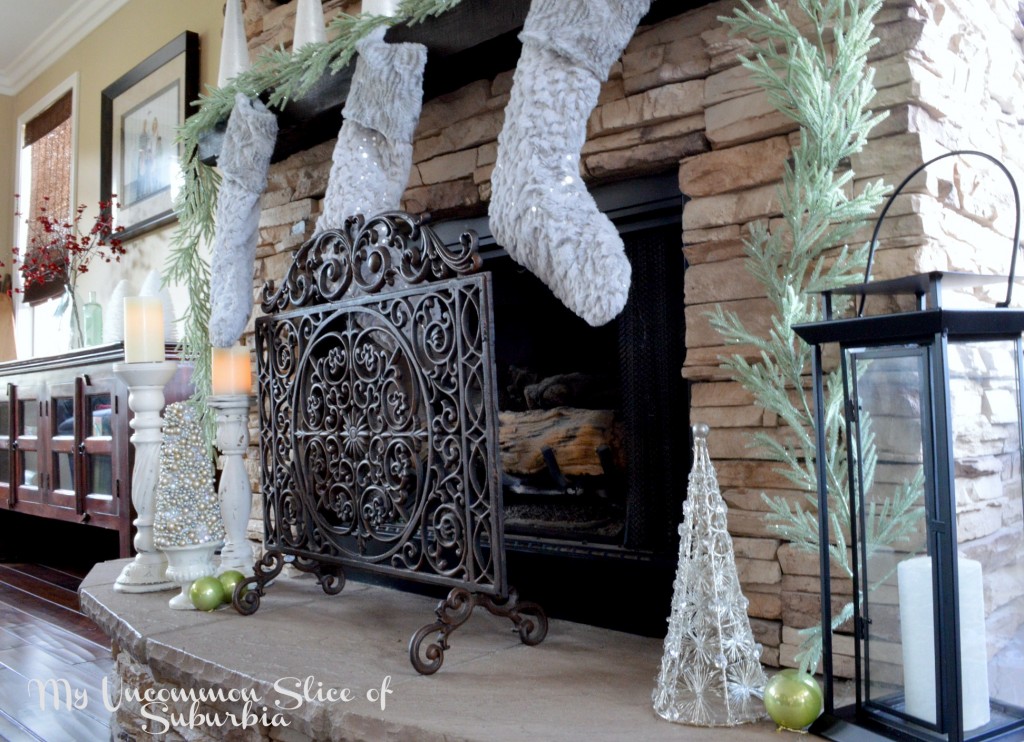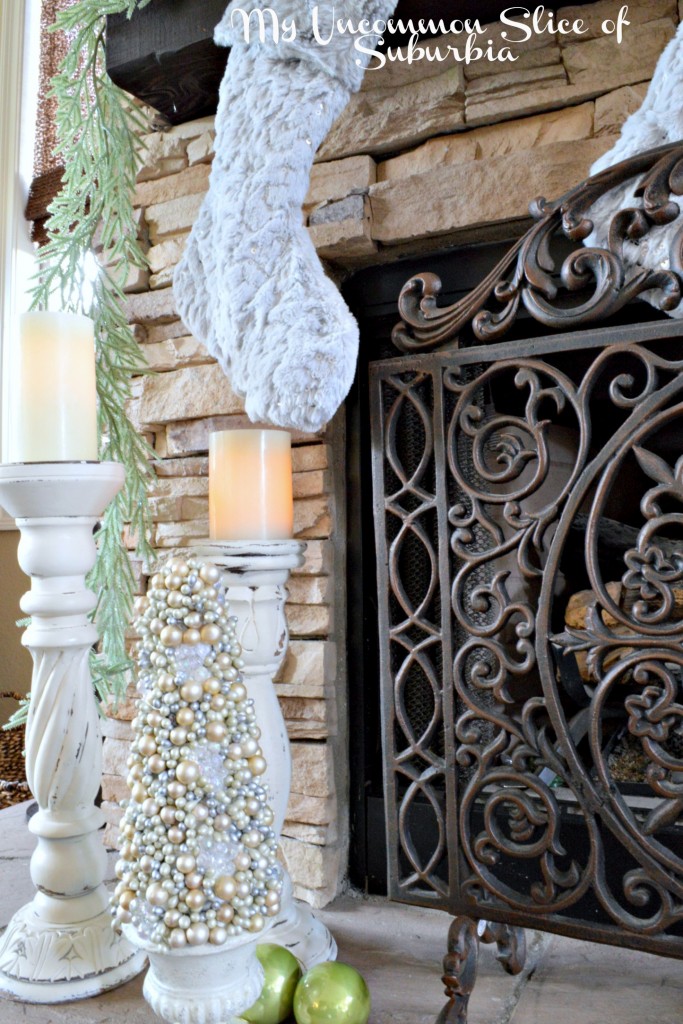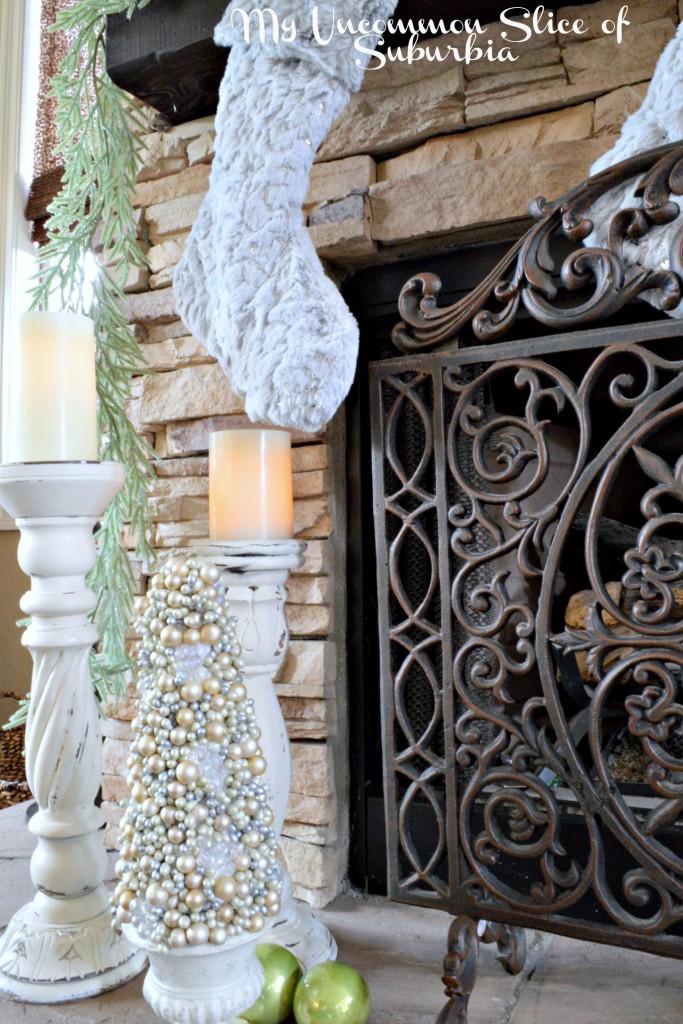 This tree came from Balsam Hill last year, and it is still in perfect condition this year! I picked out these beautiful hand-painted and hand-decorated blown glass pieces in silver and soft sage from Balsam Hill, the perfect addition to our tree this year!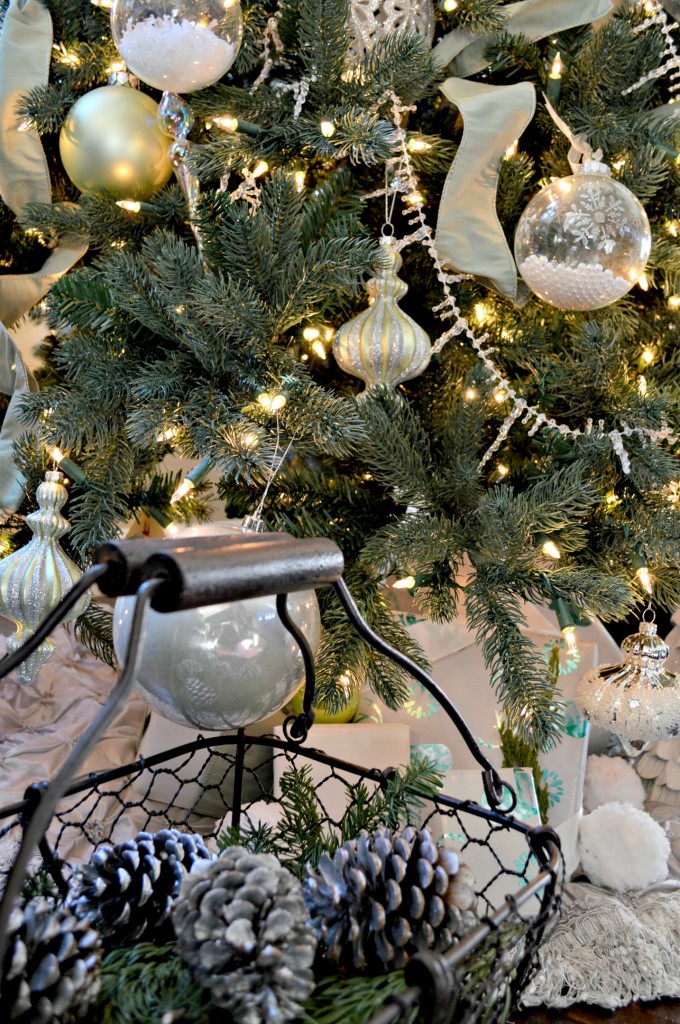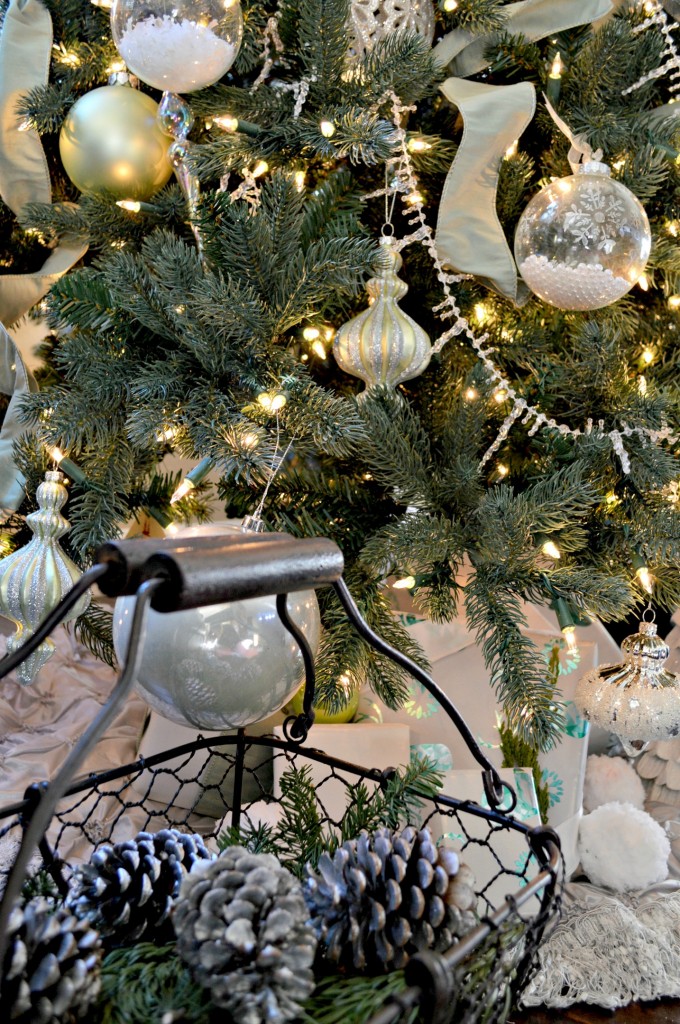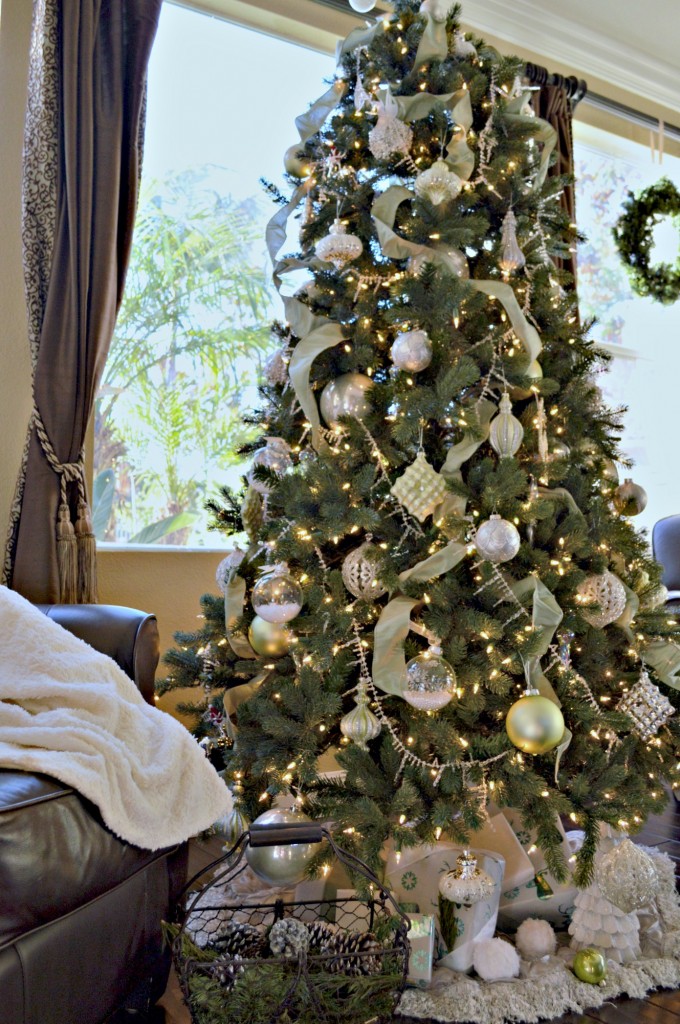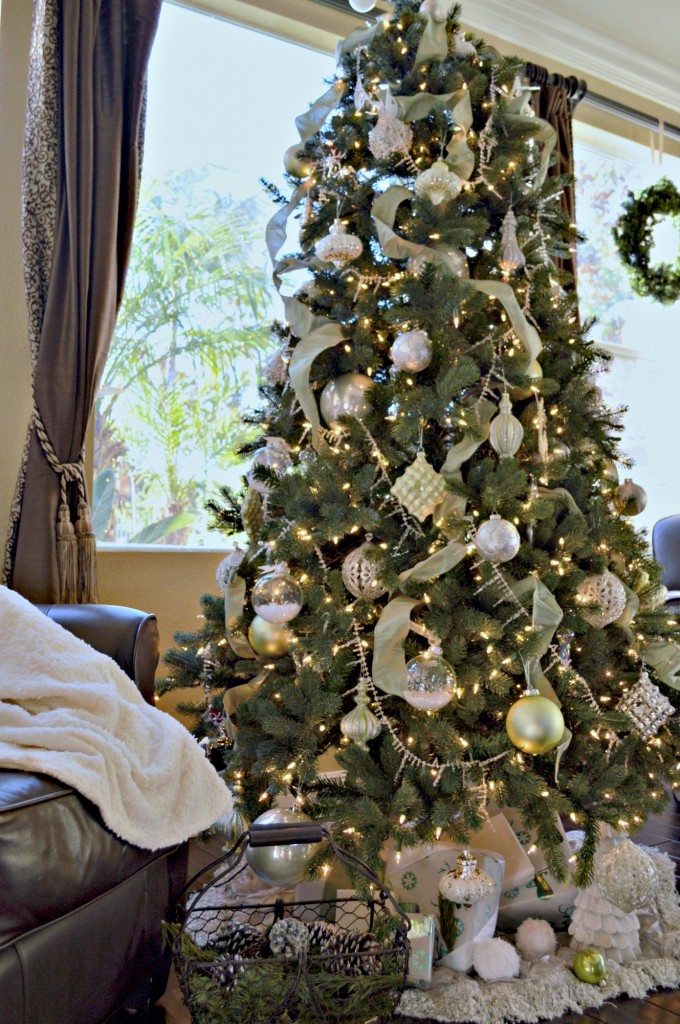 UpstairsI had fun adding pops of red throughout starting with an armoire I painted and transformed a few years back. I simply draped a simple garland from edge to edge and added various Christmas tree's.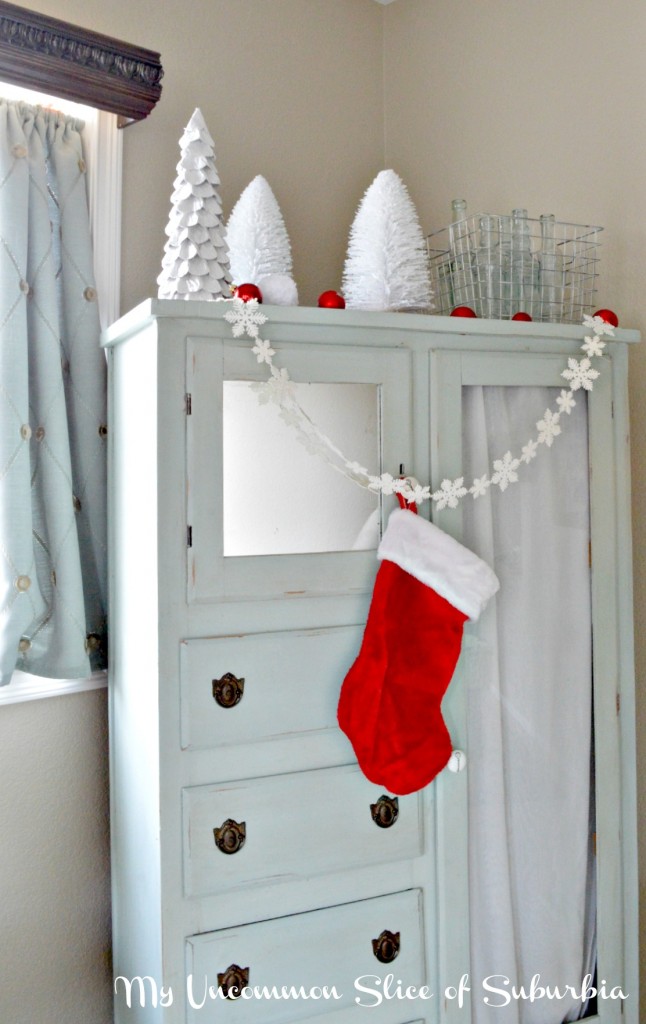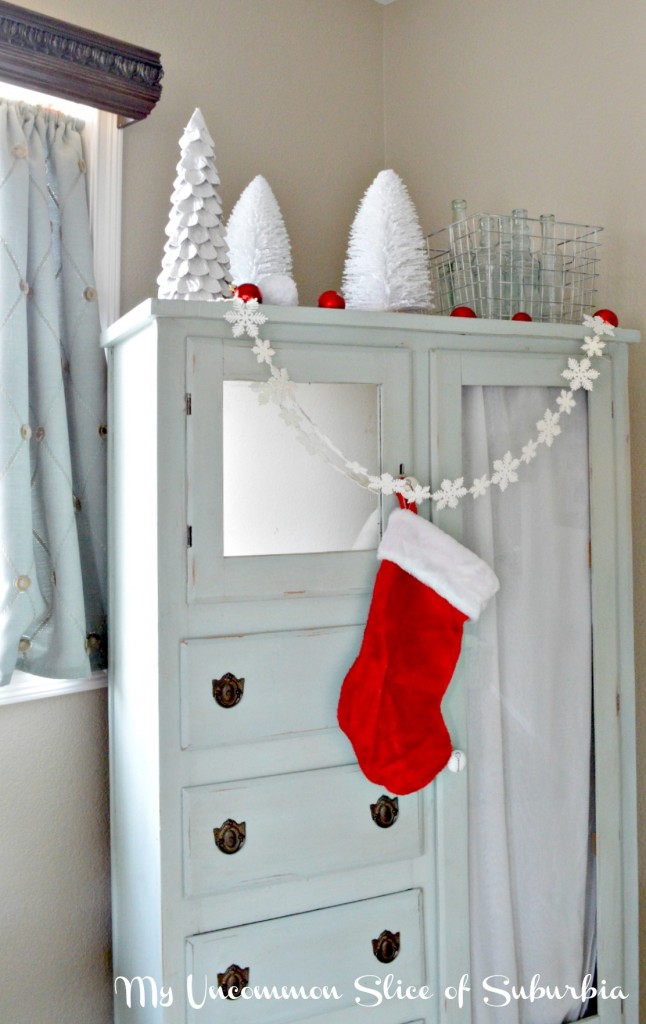 In our bedroom we have a little niche perfect for putting on our shoes so I gave it a few pops of color.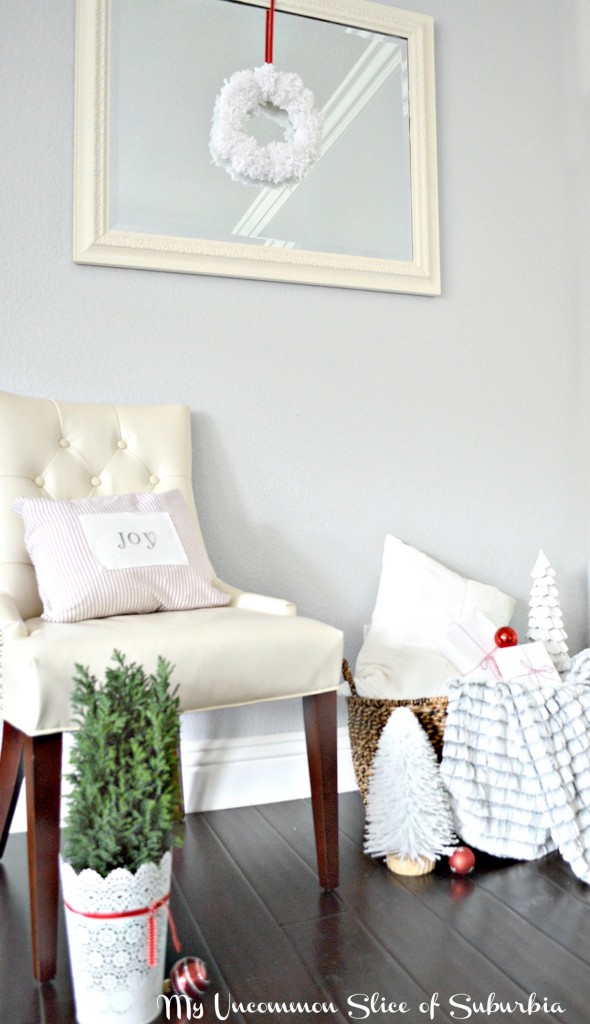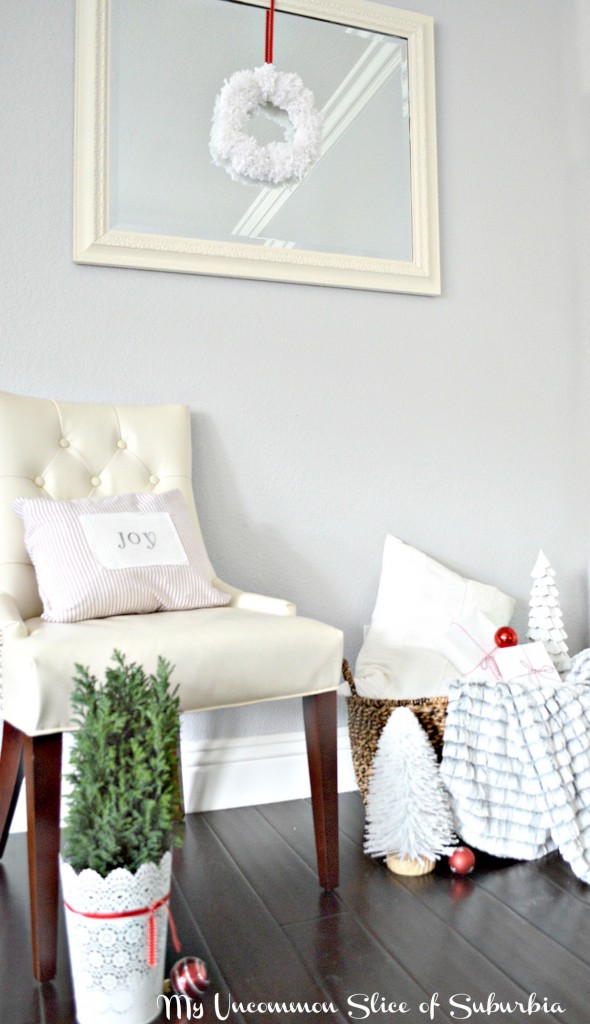 As we head back downstairs, our great room leads us to the kitchen which we just recently renovated.  I had so much fun decorating it for the first time this year!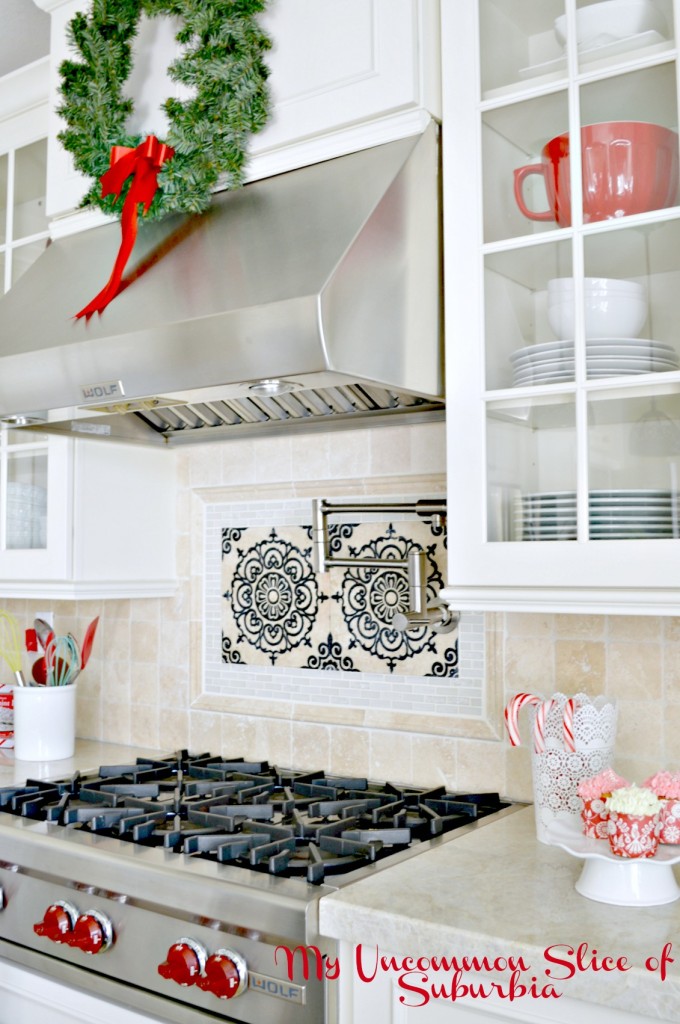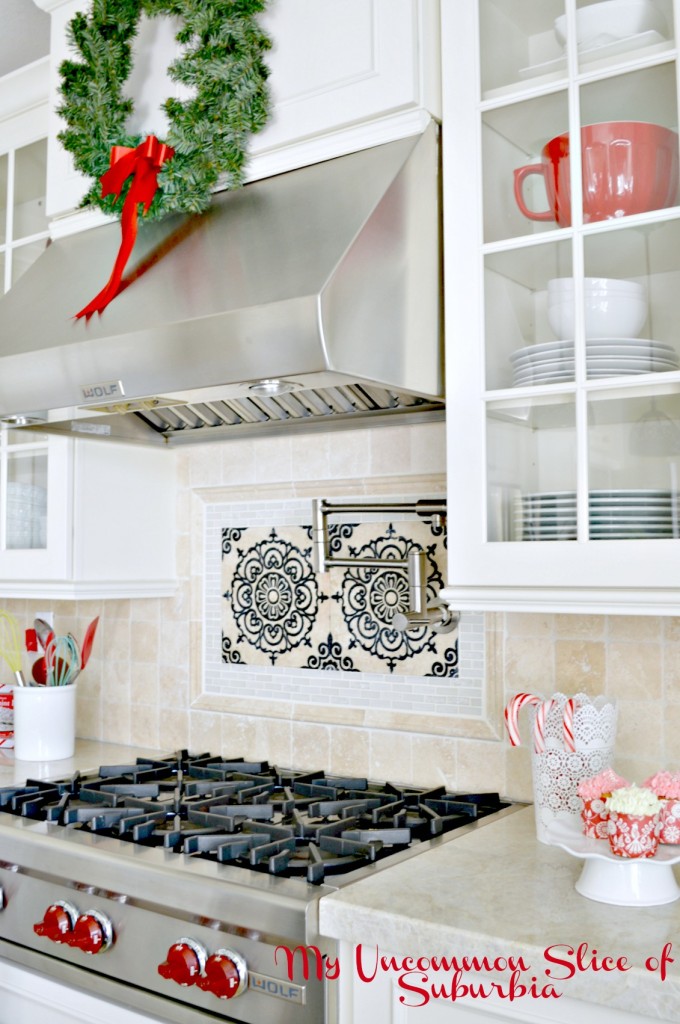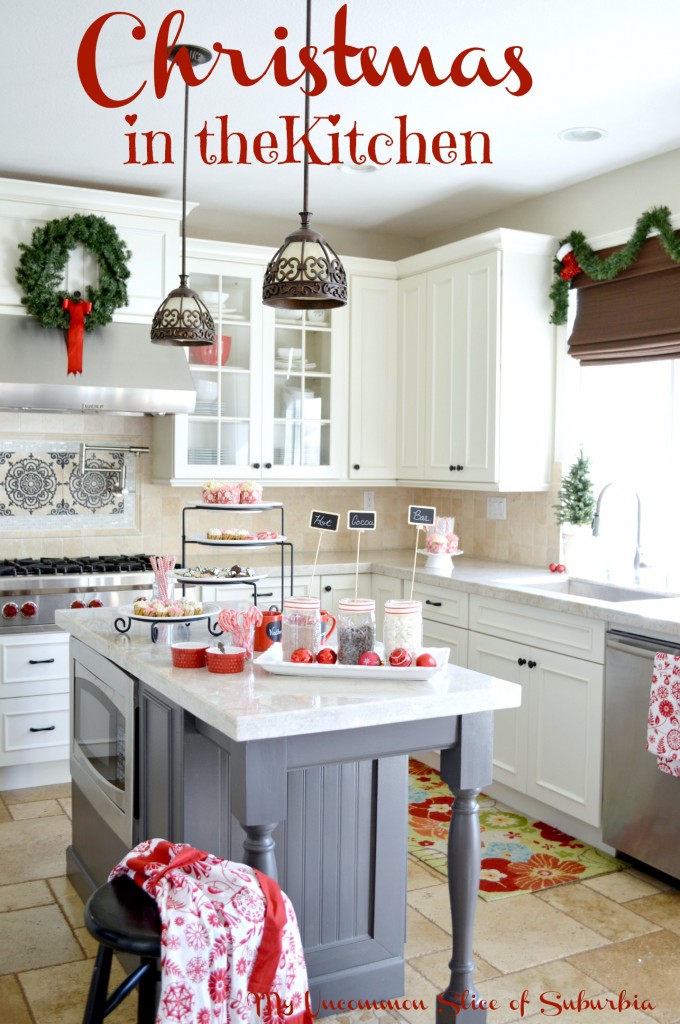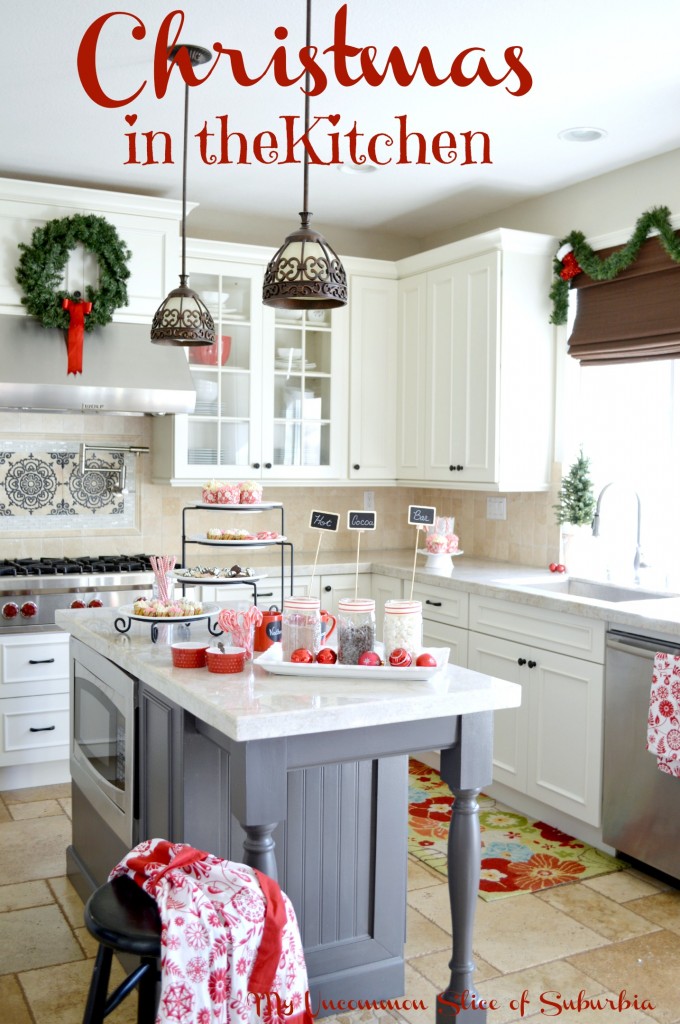 If you would like to see more of our kitchen all decked out in red and white click here.  You can also find last years tour right here.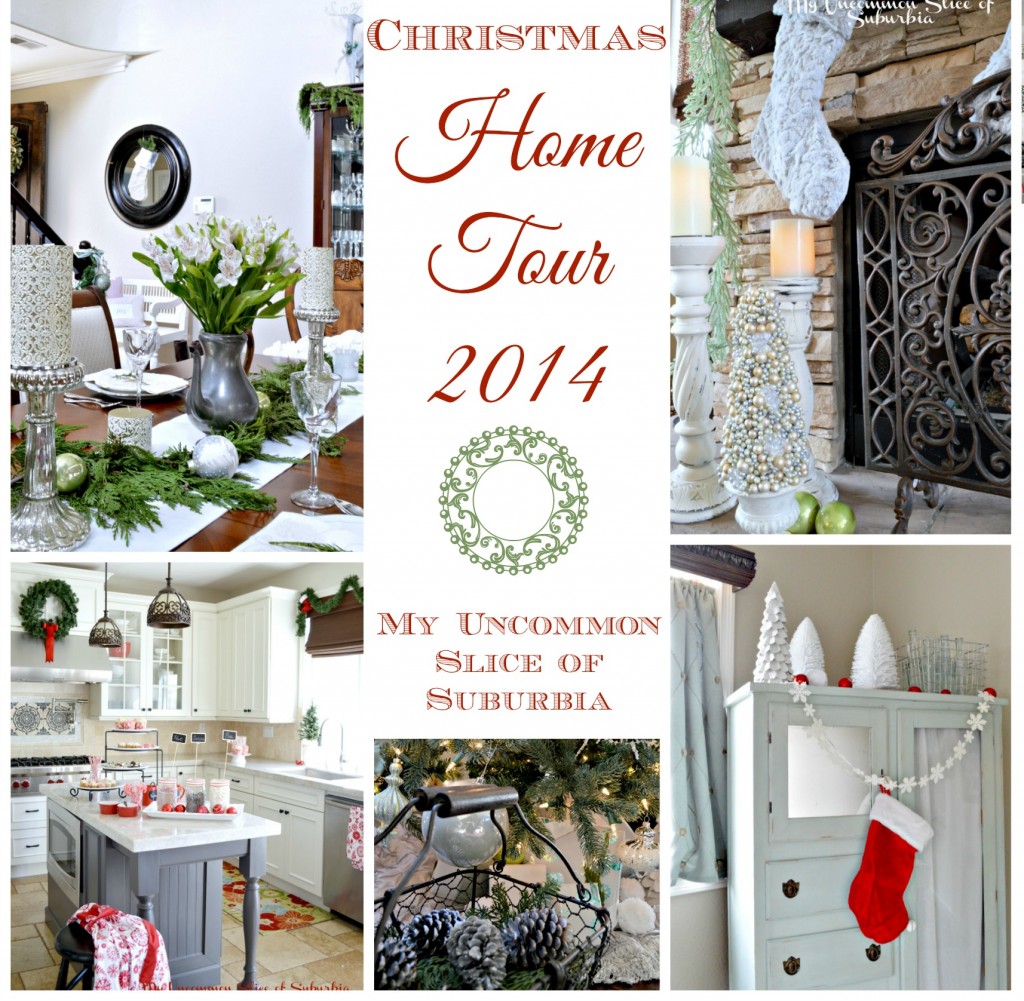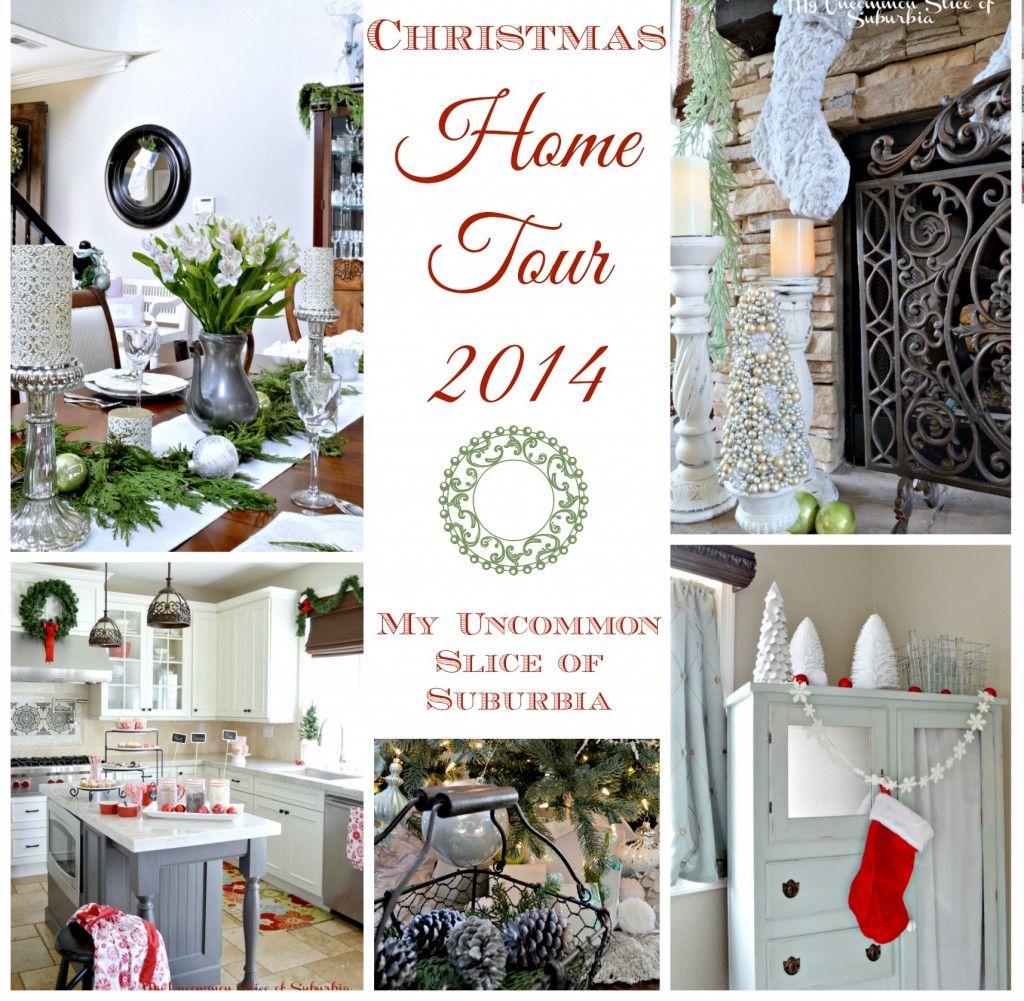 Now, it is time to head to So much better with age to see her beautifully decorated home that looks like pictures taken straight out of a magazine!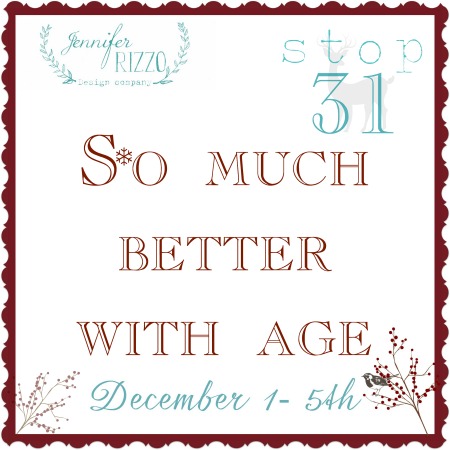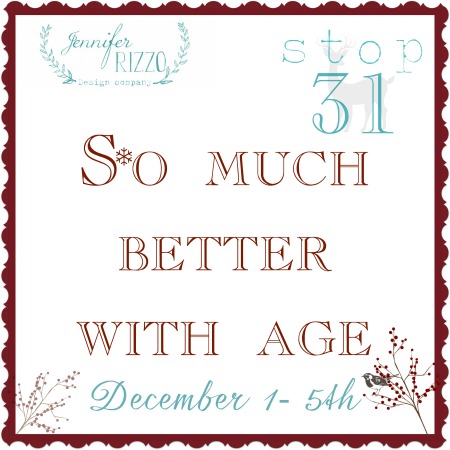 If you're interested in seeing more of my Christmas posts you'll want to click here. I wish you a very Merry and Joyful Christmas and many blessings in 2015!
Linking up