~Hi Friends~
Hope everyone is having a wonderful week.  It just hit me that Christmas is 2 weeks away and I haven't gone shopping yet, nothing like waiting till the last minute!  I have been having all sorts of fun crafting though.  Maybe that's my problem.  When we made our beaded trees we thought it would be fun to make ornaments as well.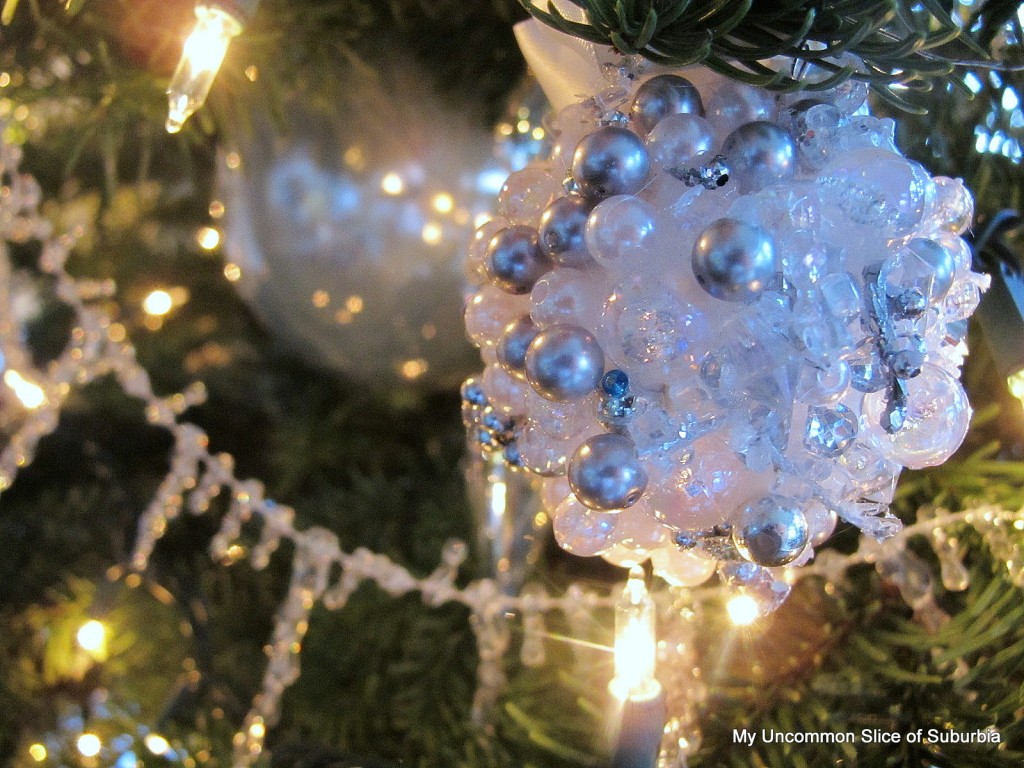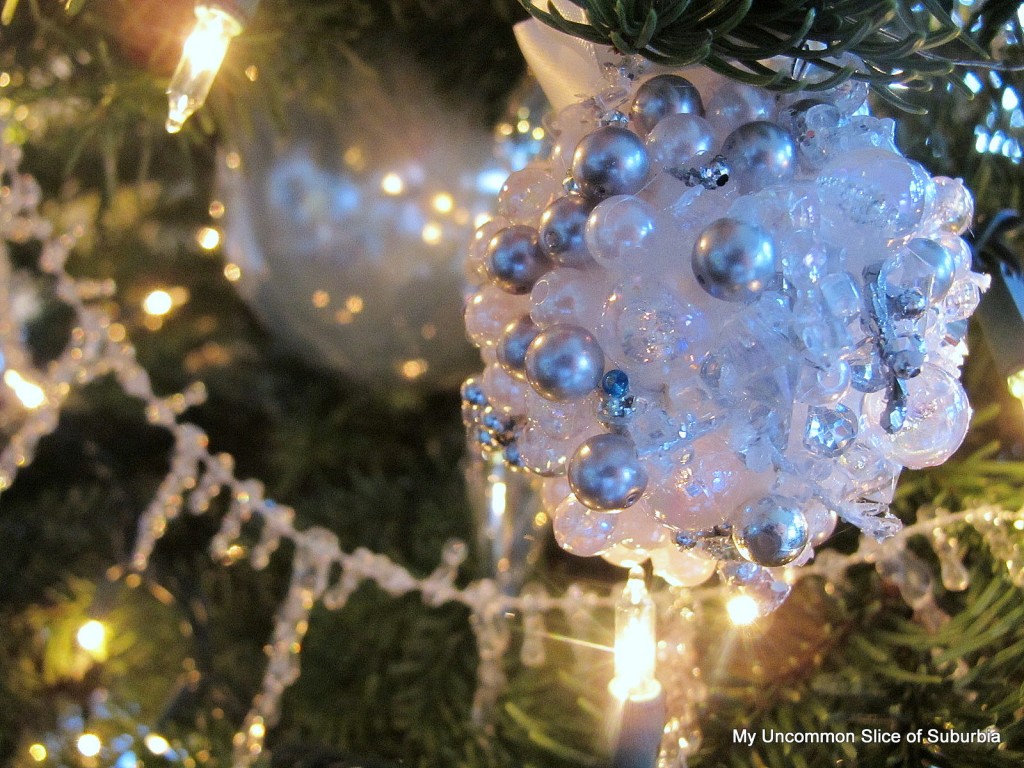 The dollar store sells the styrofoam balls, beats having to pay $3 bucks for one at the craft stores.
Insert a wire at the top so you can attach the ribbon when you are all finished.
Round up all the beads and sparkles you have laying around.  The dollar store is also great for this, I buy the beaded garland and cut them up.  For the pearls and glass beads, you will need to go to a craft store.
Hot glue, hot glue, and more hot glue till you are in love with your creation.  Tie a bow and you are all done, you really can't go wrong.
They look pretty displayed on a glass platter with faux snow or hanging from the Christmas tree.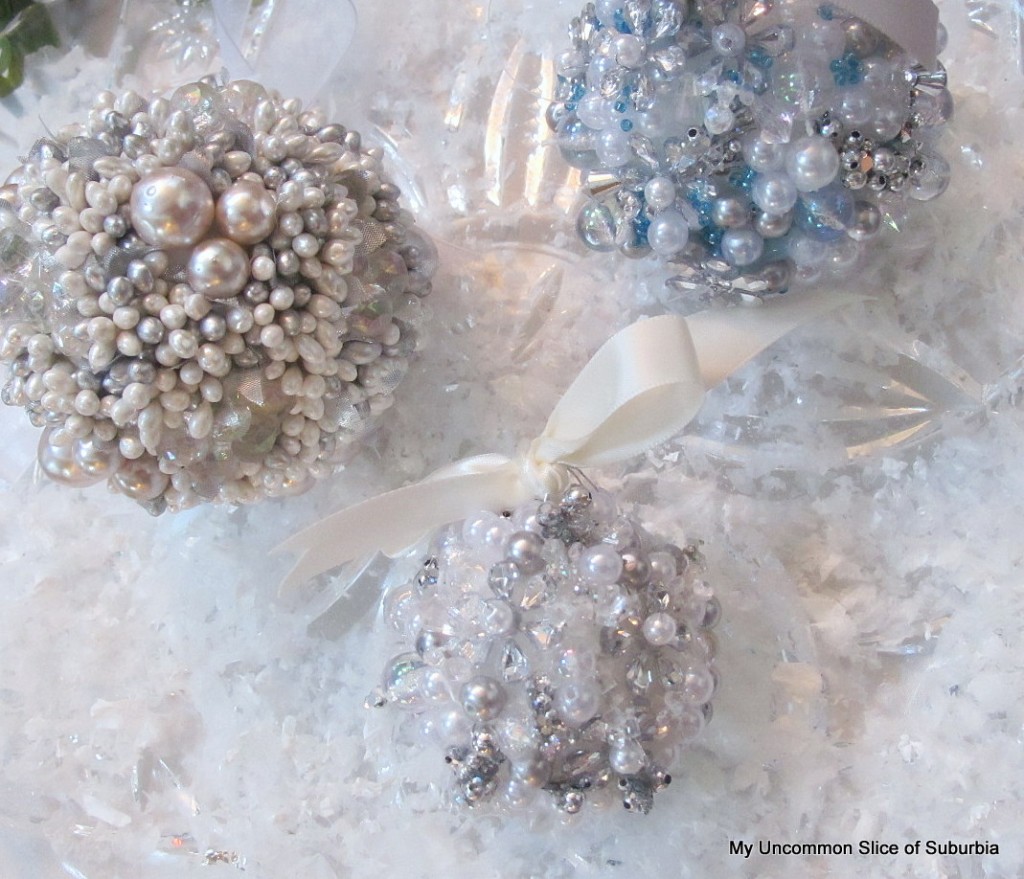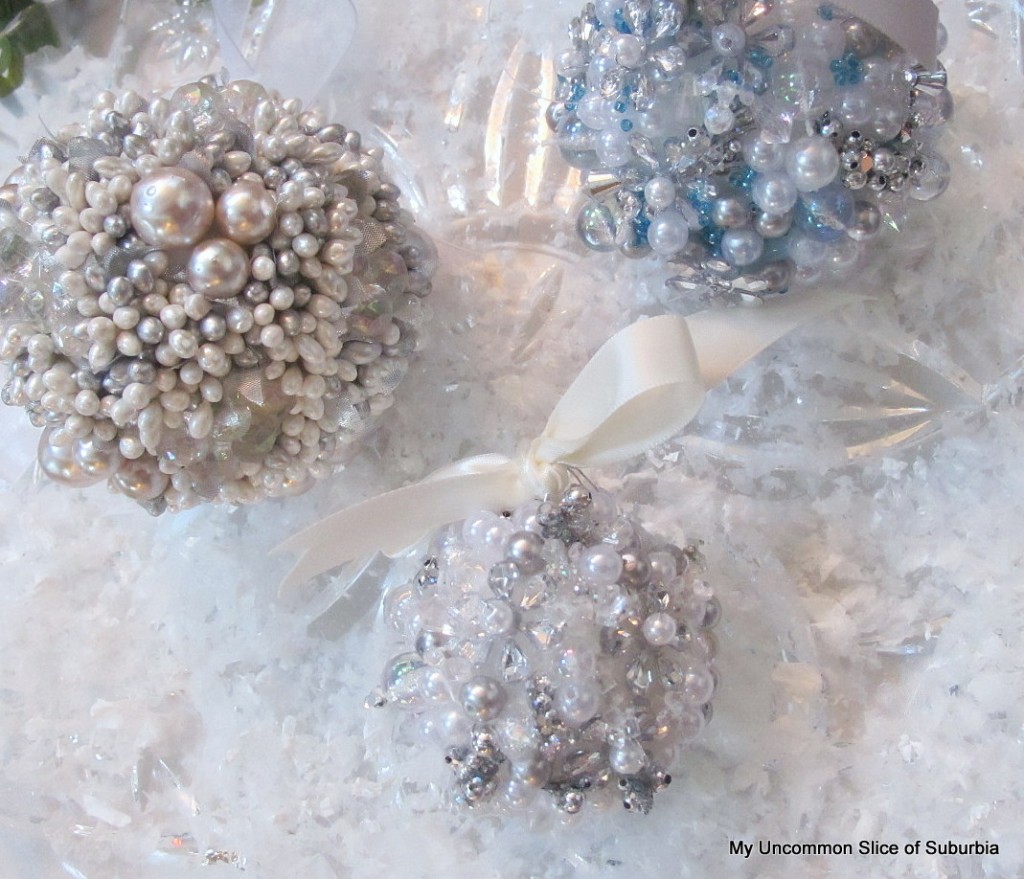 Even the boys have started to make some although there have been a few hot glue ouchies.