Handmade Felt Tree Christmas Ornament
I have the cutest little felt Christmas tree ornament to share with you today. I know what you're thinking, Christmas already, we haven't even had Thanksgiving yet. I never liked walking into stores and seeing Christmas displayed in the month of October, that is until I became a blogger. As a blogger we love to inspire and share all of our crafts and recipe's! This means we have to be ahead of the game so you can recreate them, especially if you enjoy handmade!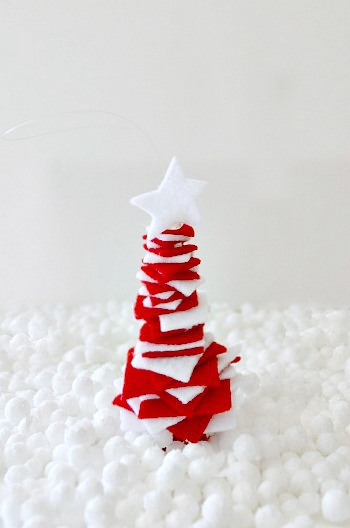 I am so excited about sharing a Handmade Ornament with a group of 31 fabulous bloggers! That's right…31 days of handmade ornament, check out all the links at the bottom of the post for more inspiration!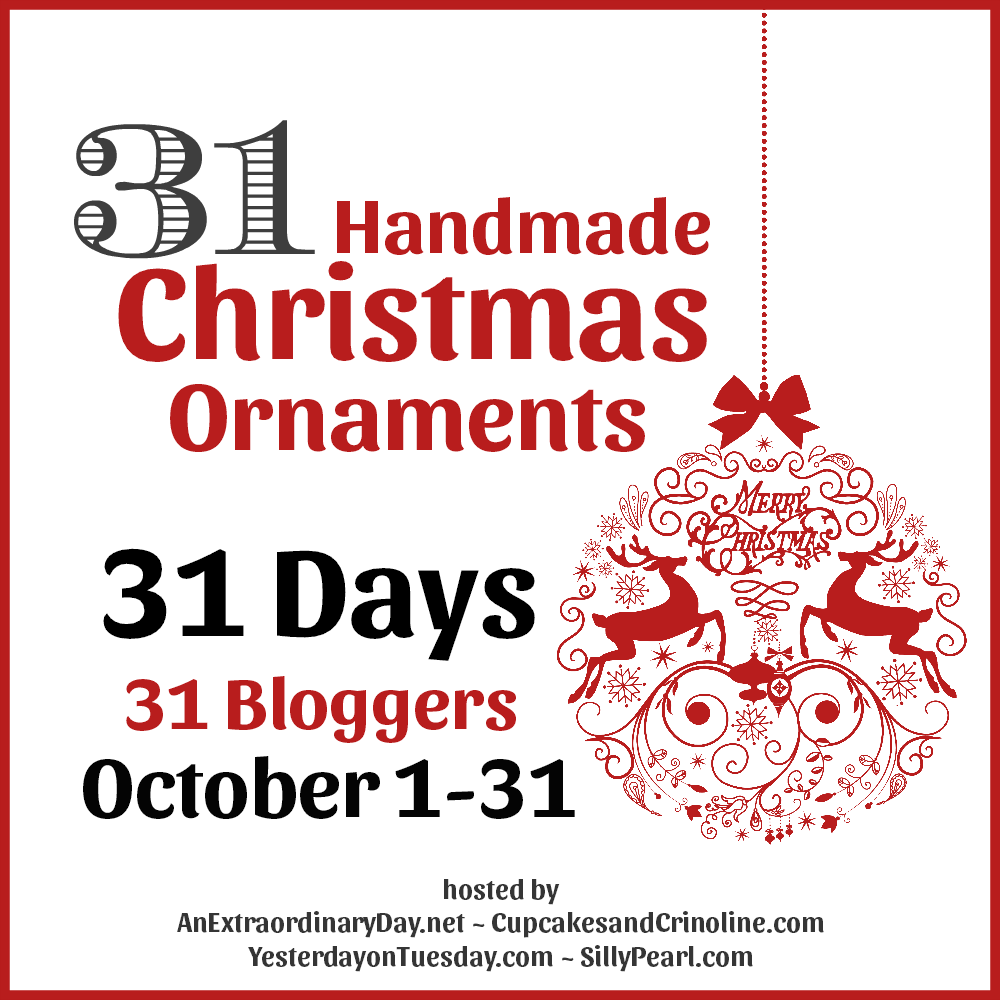 Supplies:
Felt red and white
Scissors
Embroidery thread
Needle
Glue gun
Nylon thread or ribbon
Directions:
Cut the felt into different sizes. I cut my squares into 2 inch, 3 inch, 4 inch and 5inch squares. 8 squares total of each size with a complete total of 32 squares; 16 red, 16 white. (Did I do that right? I feel like I'm teaching my 4th grades common core math)
Do this until all of the stacks of squares are done. Tie a knot and cut the string.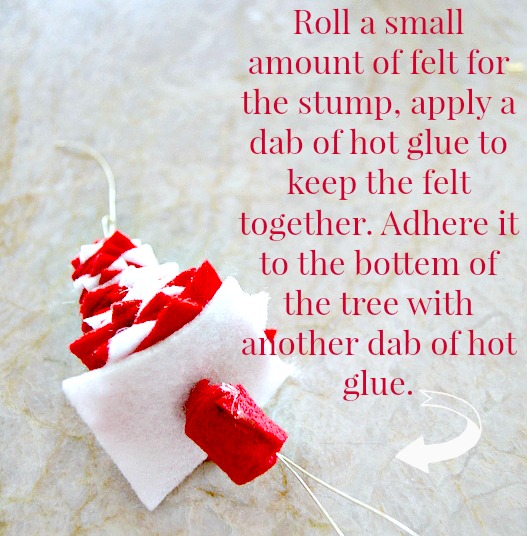 Cut a star out of the white felt and adhere it to the top of the tree with hot glue. If hanging you will also want to attach nylon string to the star using hot glue.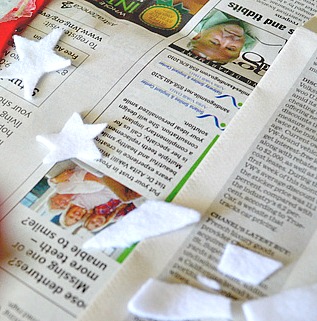 ~Voila~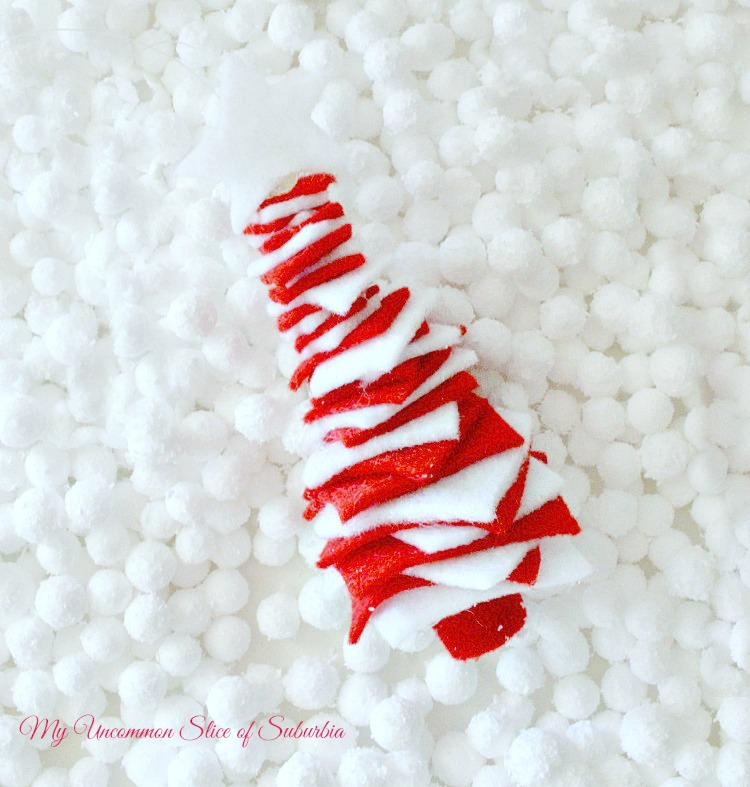 Ready to see some more awesome handmade ornaments!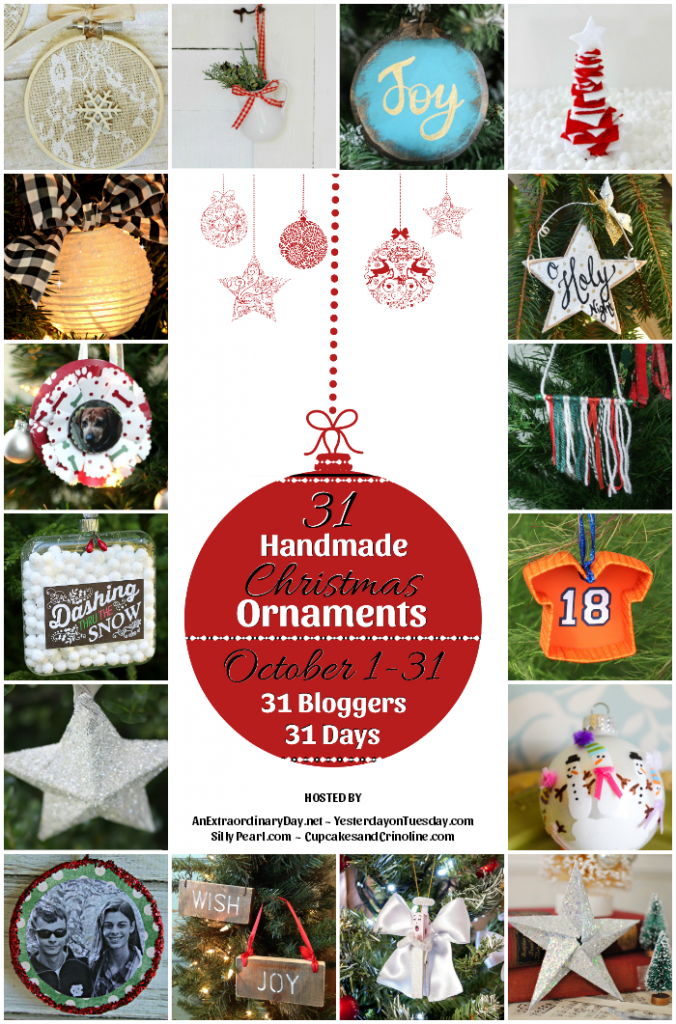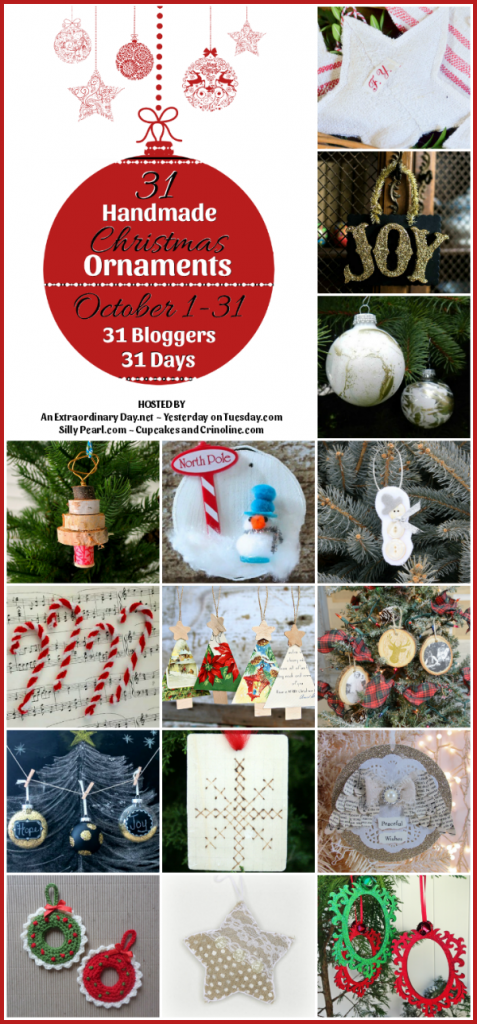 Thank you to Diane at An Extraordinary Day, Mary Beth at Cupcakes and Crinoline, Stephanie from Silly Pearl and Malia at Yesterday on Tuesday for organizing this fun event!

Here are all 31 Bloggers in order of their appearance over the 31 Days, make sure to stop by The Heathered Nest tomorrow!