What girl doesn't love a little bling.  (Remember when bling wasn't even a word)
I decided to take one of my white pumpkins and dress her up a little  with some rhinestones, took about 10 minutes.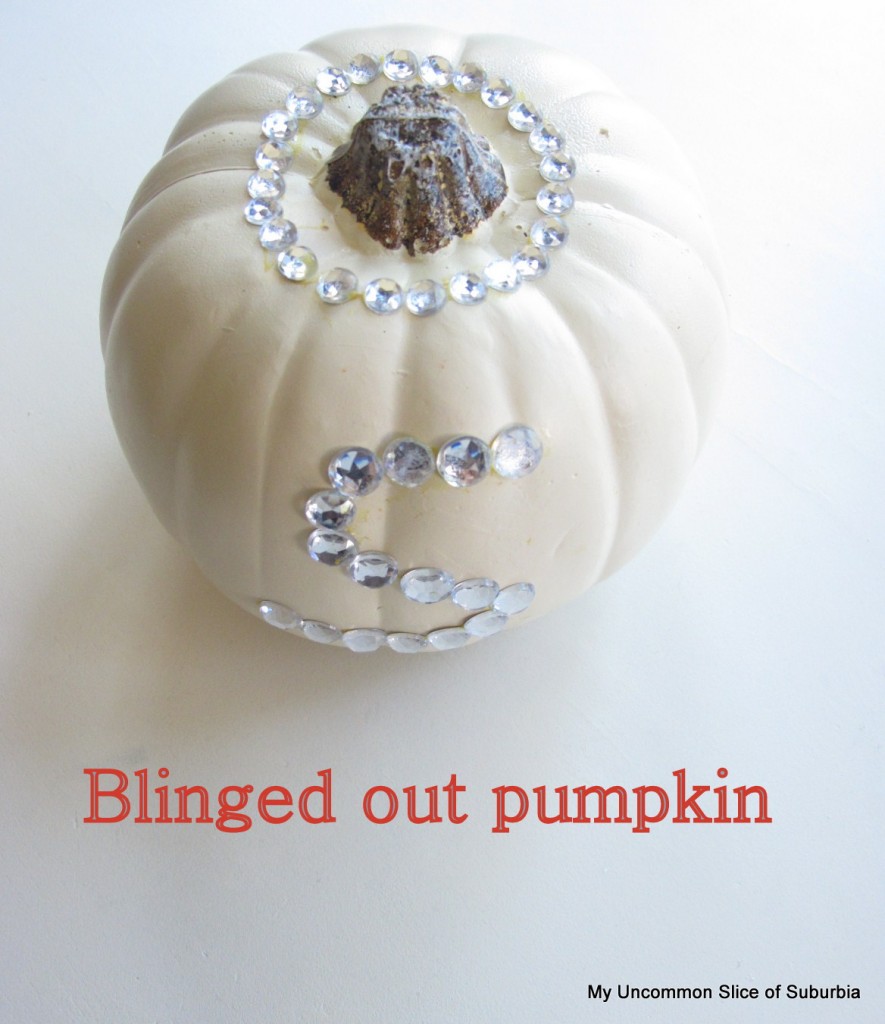 If you don't have very neat writing (like me) print out your initial and tape it to the pumpkin.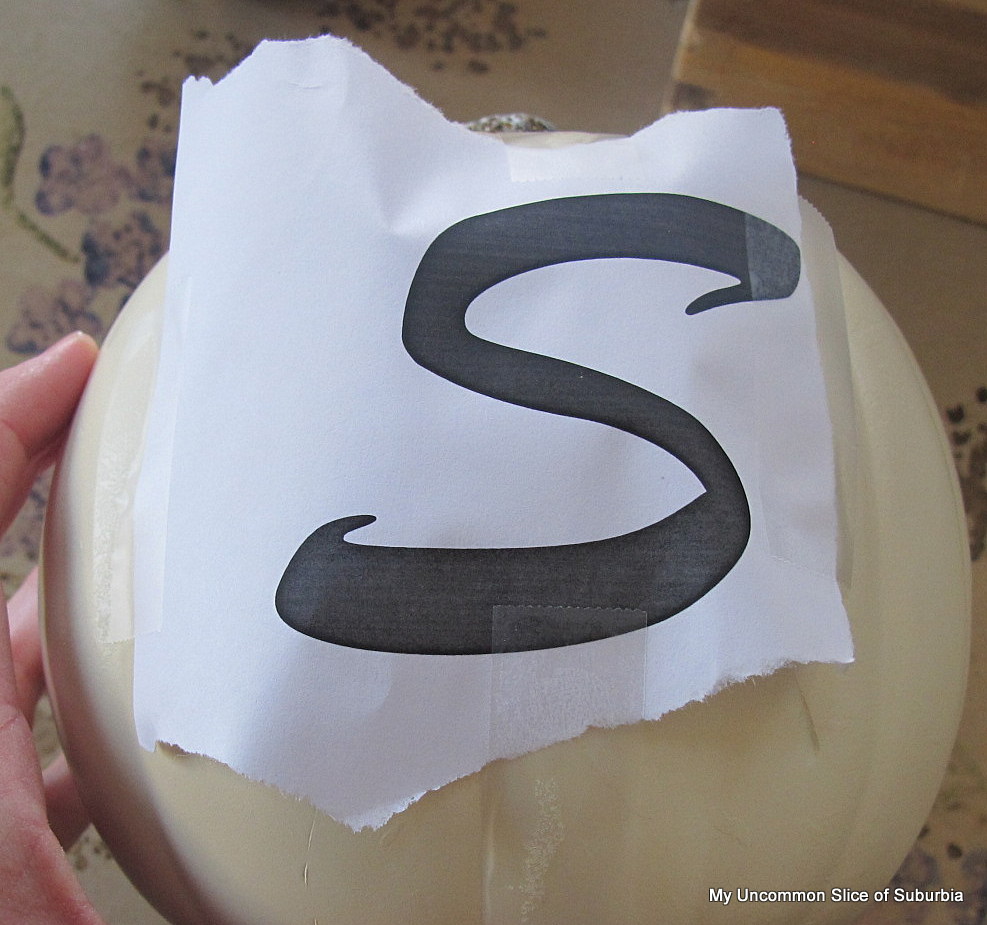 Take a sewing pin and prick little holes over the initial.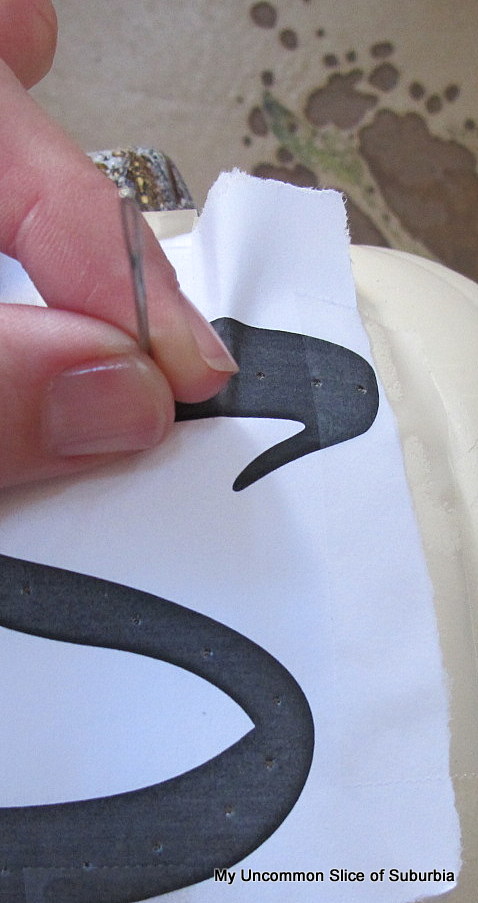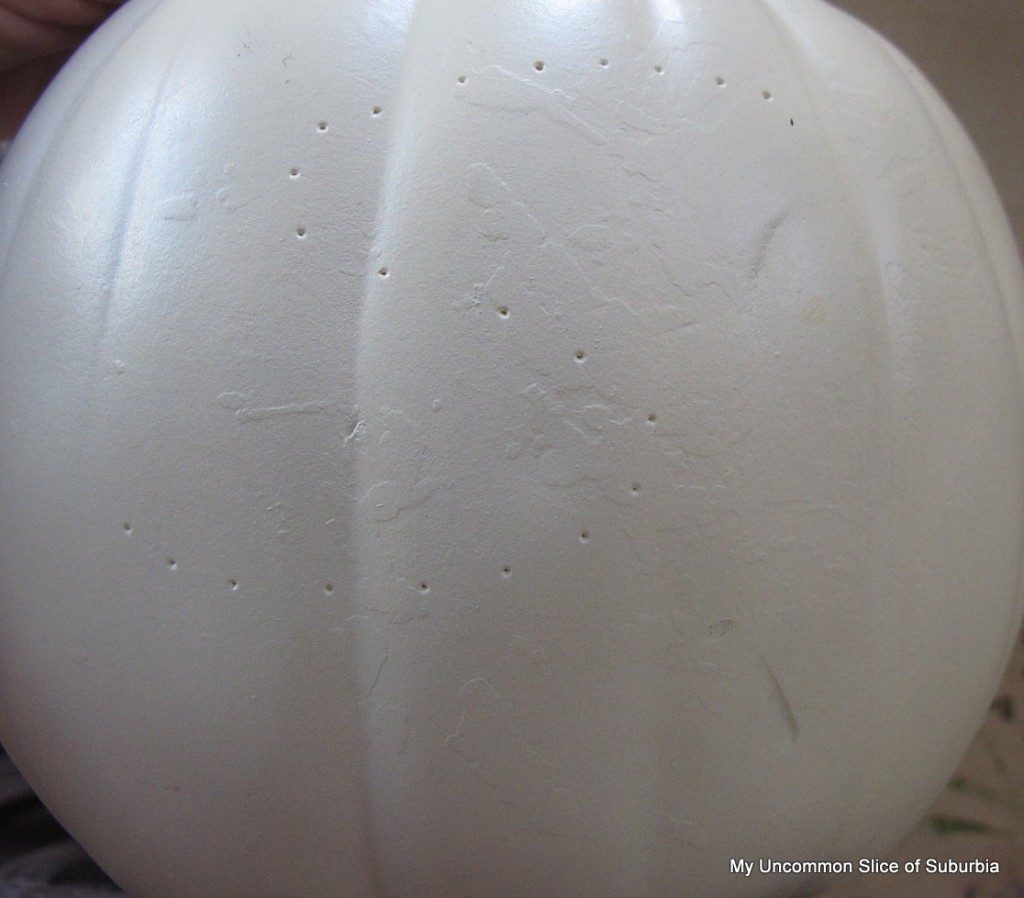 Grab some gems and super glue them to the pumpkin. 
I'm linking up to The October'fest of Fun craft party at The DIY Showoff, come join me!