Hi Friends, hope you are having a great week so far.  Our's had been a little challenging with the heat but we are making the best of it.  I decided to get a little crafty and made this wrapping paper and stationary with a DIY vegetable stamp, it was so much fun and super EASY!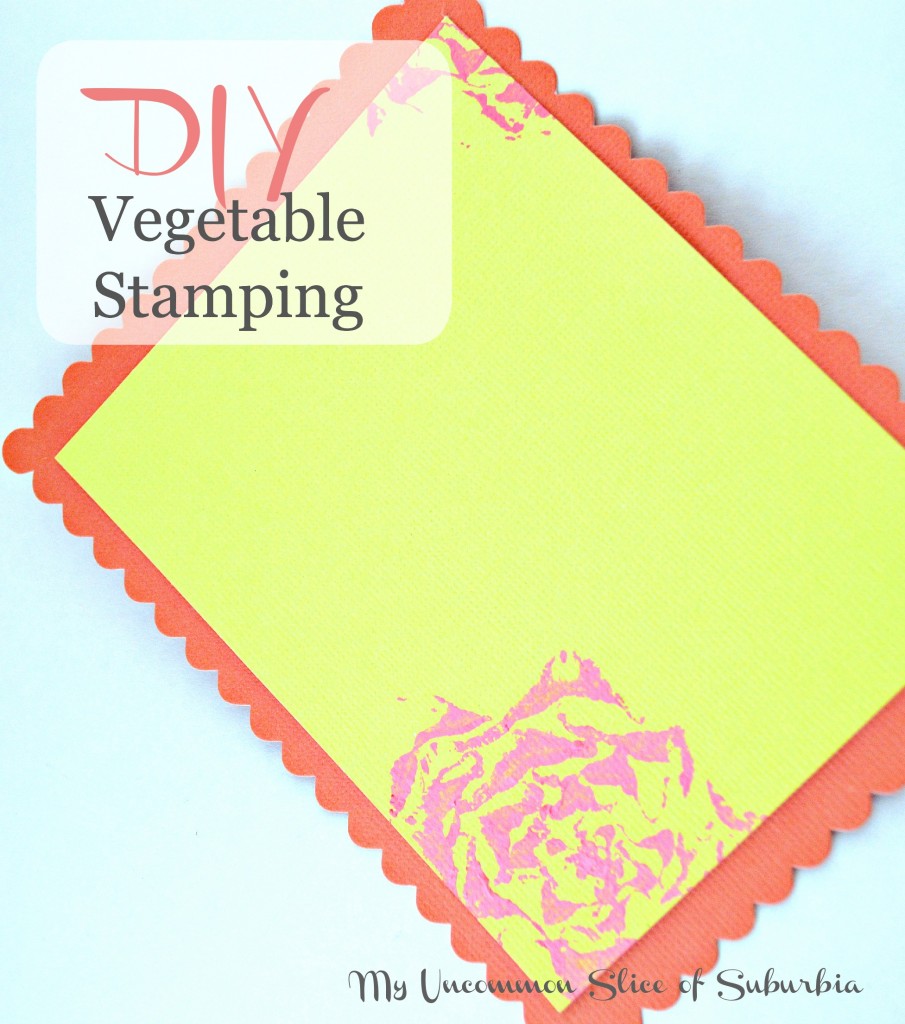 Supplies
1 bunch of lettuce still attached at the base
Knife
Paper Plate
Craft brush
Paint
Make the stamp by cutting your lettuce all the way through about 3 inches up from the base. (Now go make a nice salad with the remaining lettuce)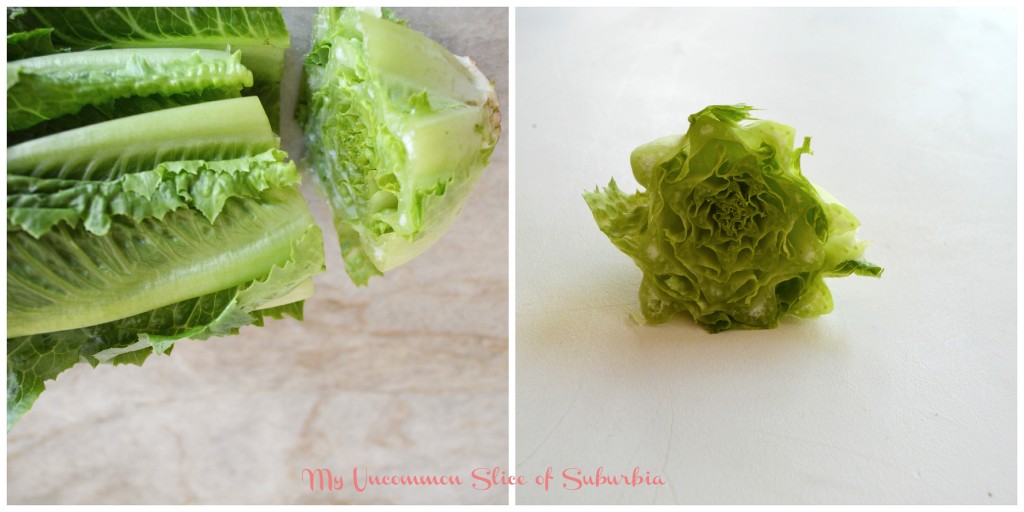 With a craft paintbrush, apply a light coat of paint to the exposed lettuce ends.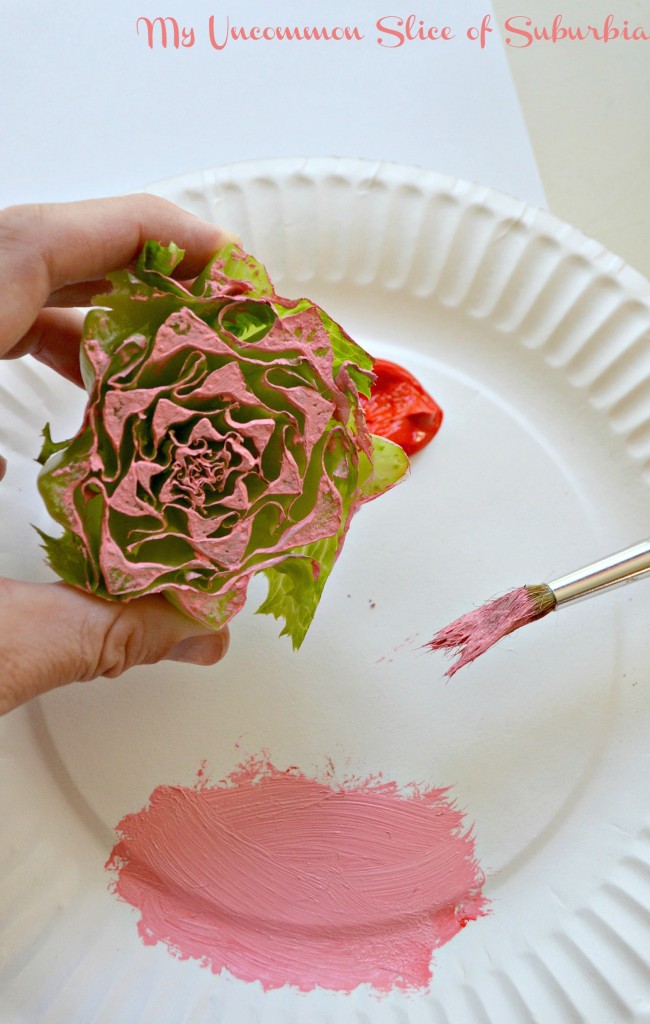 Firmly press the stamp on to the paper and remove, repeat to create your design.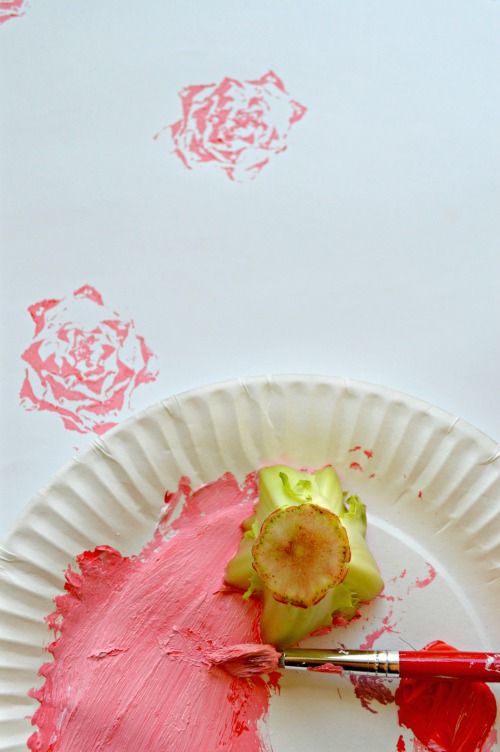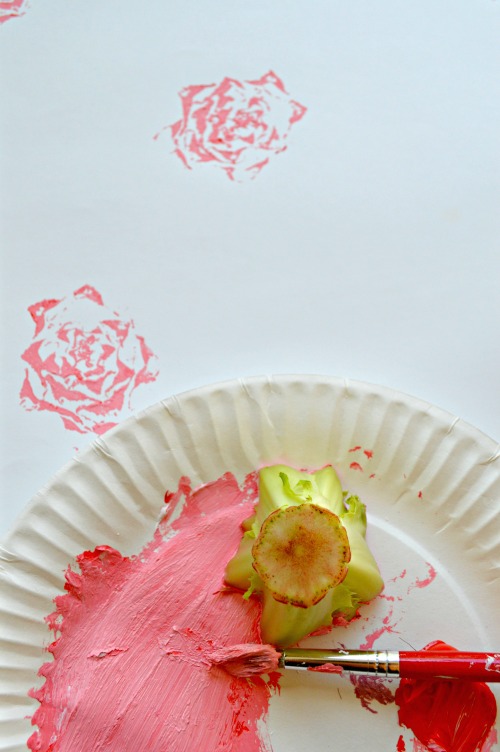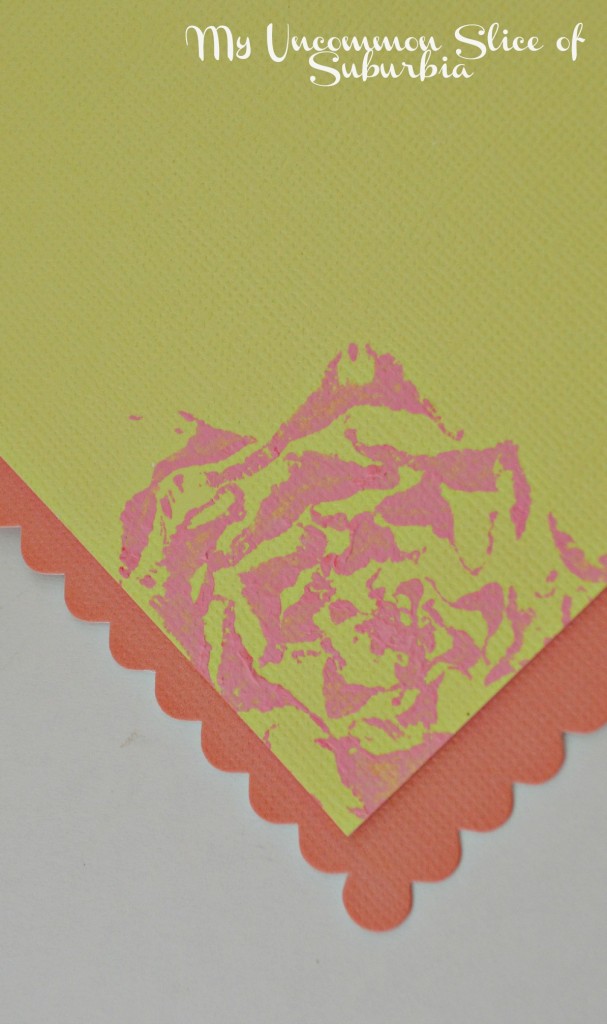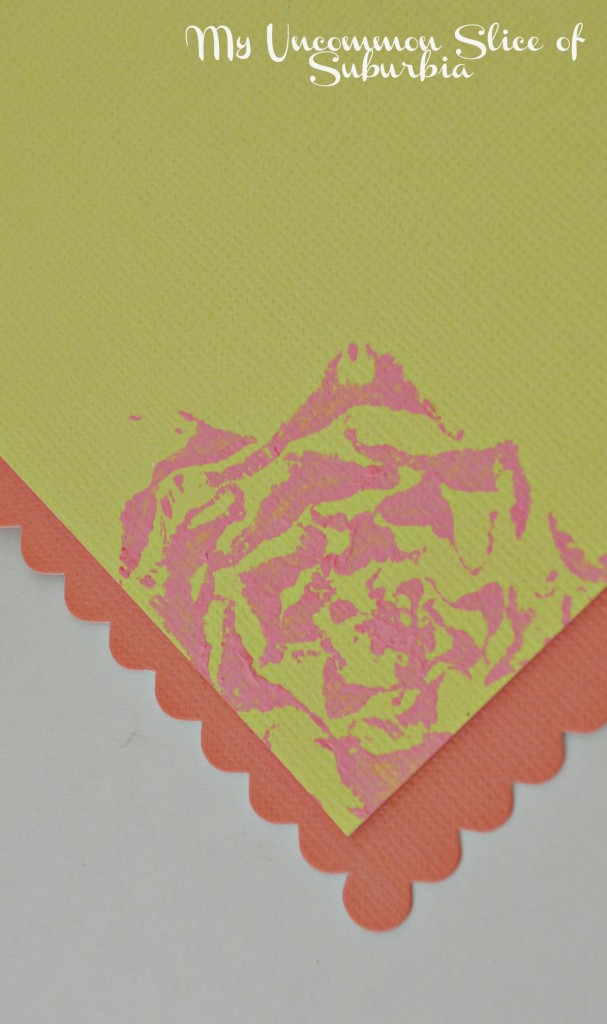 This is a great solution for dressing up plain wrapping paper and stationary, I can't wait to try this for Christmas!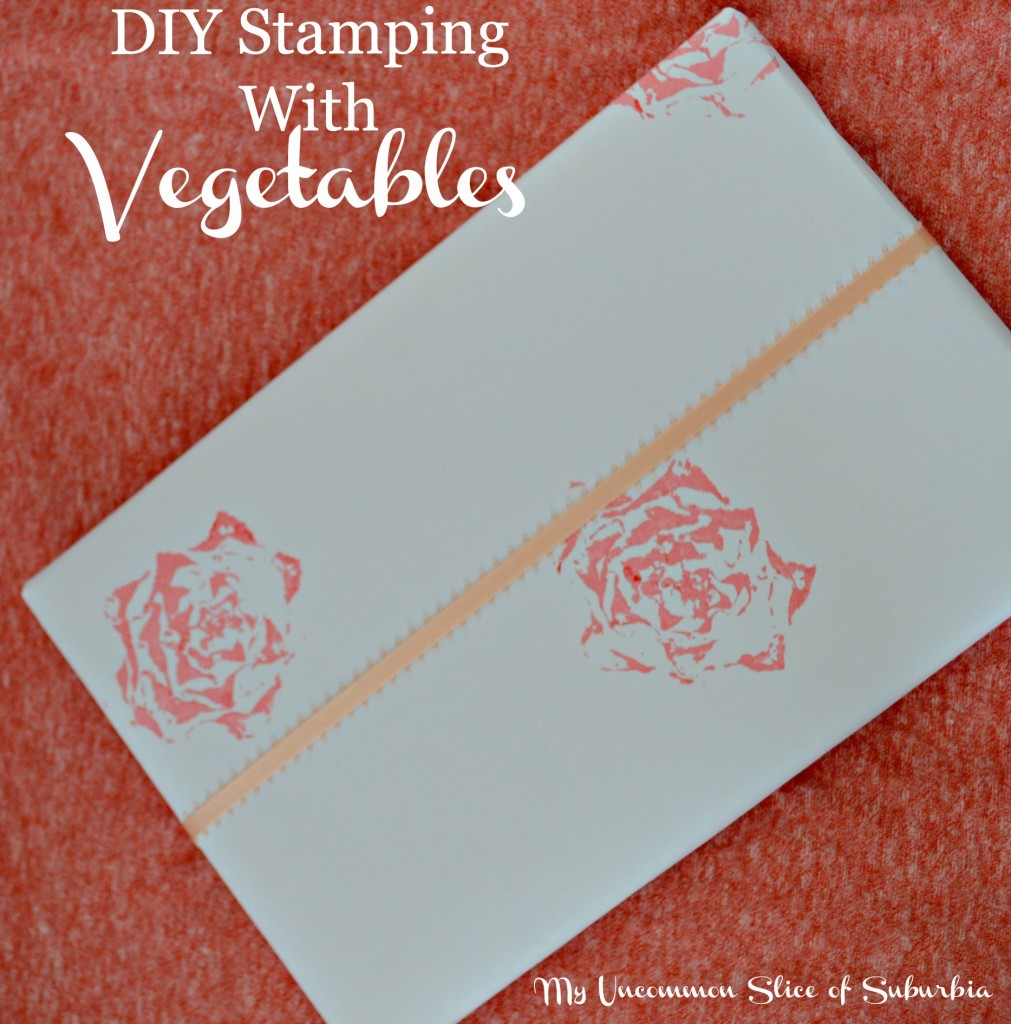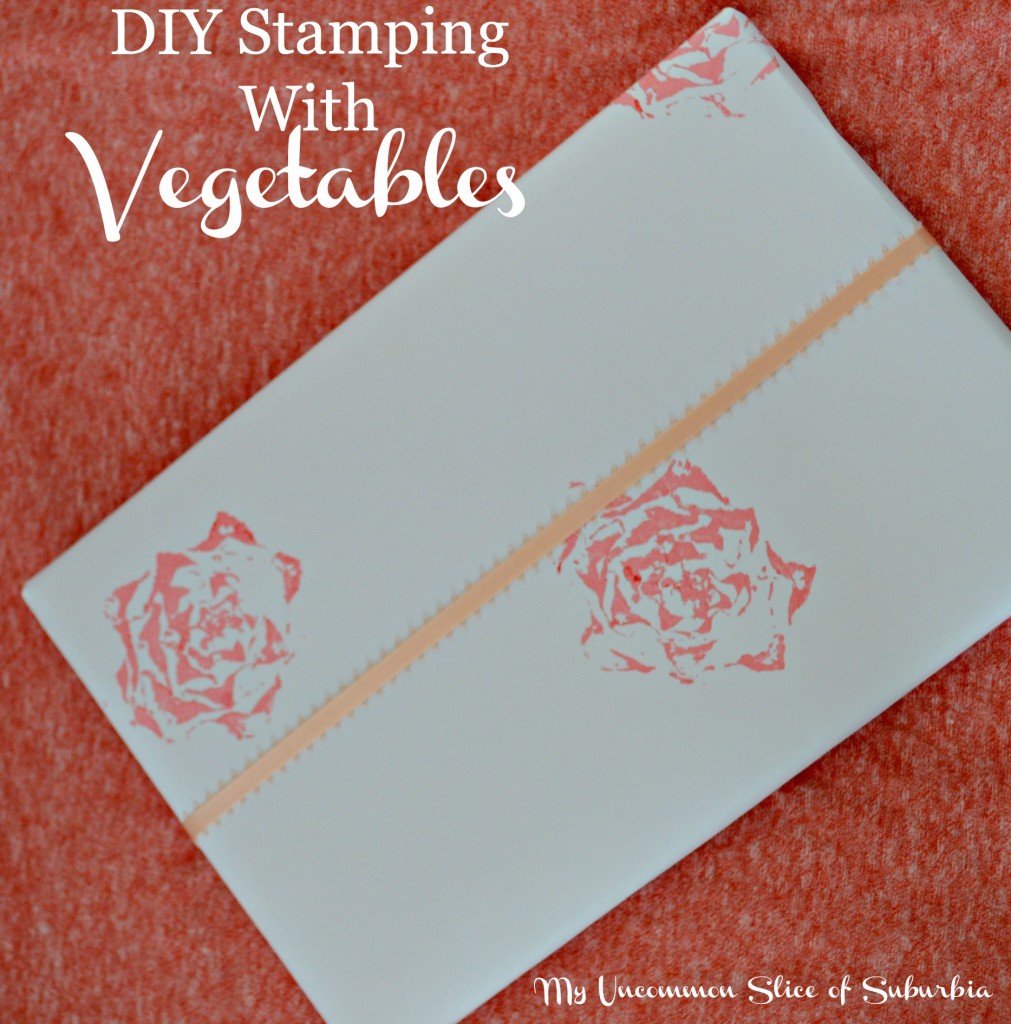 This is a perfect project your kids can join in with and try mixing up the vegetables with celery, radish, peppers, potatoes, get creative and have fun!