Citrus Burst Homemade Soap
With Spring around the corner (fingers crossed) I thought I would make a batch of Citrus Burst Homemade Soap.  The citrus scent from the orange, lime and lemon are amazingly refreshingly and stimulating to the body and soul!  I love making non-toxic soaps with a few simple ingredients and knowing chemicals aren't touching our body.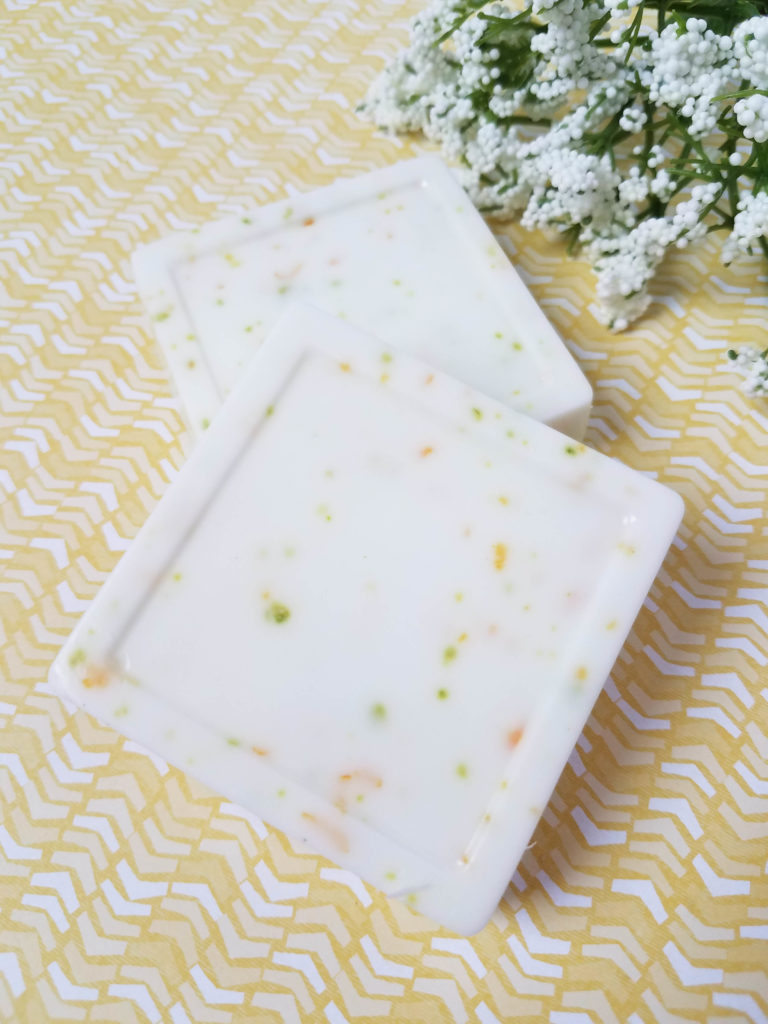 *You can get the soap making supplies like the soap base and soap molds at Michaels.
Supplies:
¾ lb goats milk glycerin soap, melt and pour base
1 tsp orange zest
1 tsp lime zest
1 tsp lemon zest
20 drops sweet orange essential oil
Large measuring cup
Spoon or wooden Popsicle stick
Square soap molds (3)
Rubbing Alcohol in a small spray bottle (You will need this if bubbles occur, see notes below)
Directions:
Step 1. Put soap base in measuring cup and microwave for 30 seconds. Stir very well using Popsicle stick. If not completely melted, repeat at 10 second intervals until fully melted.
Step 2. Stir in orange, lime and lemon zest
Step 3. Stir in essential oil.
Step 4. Pour mixture into the soap molds.
Step 5. Lightly spray with rubbing alcohol. This prevents bubbles. ****See Notes Below
Step 6. Let set for about 30-60 minutes and remove from mold.
Notes:
****If you see the surface of your soap pot covered in bubbles, go ahead and give it a quick spritz of alcohol before you pour the mixture into the molds. Then spray the surface of the soap again after you've poured to eliminate as many bubbles as possible. As the alcohol evaporates it will leave a smooth clean finish.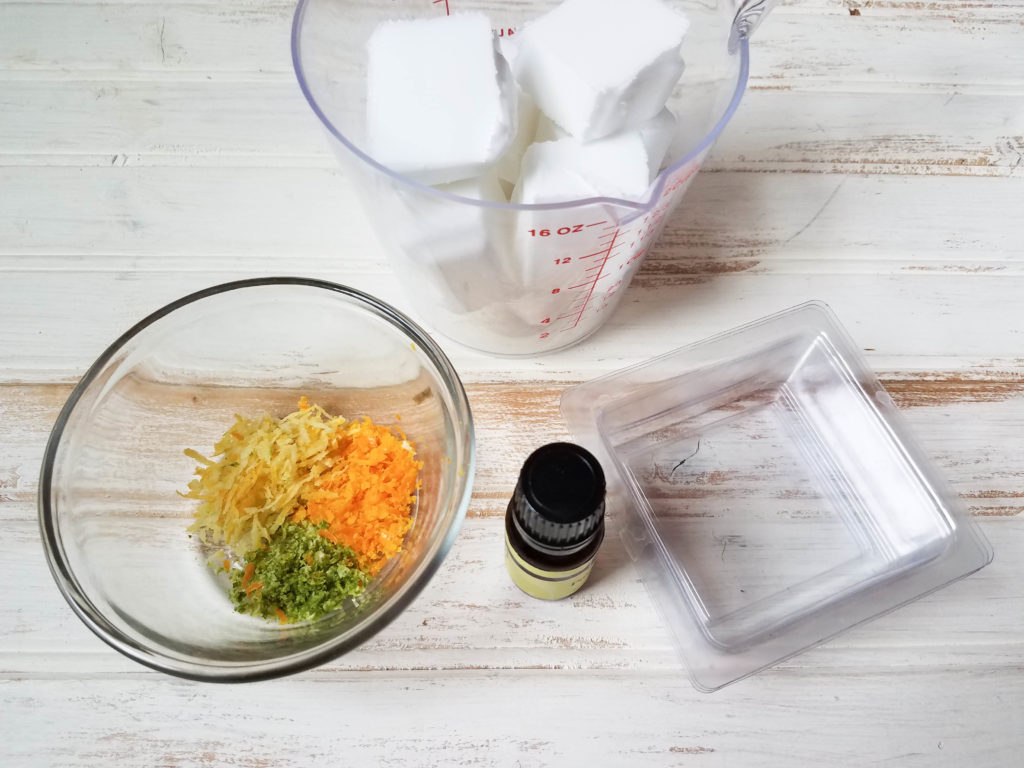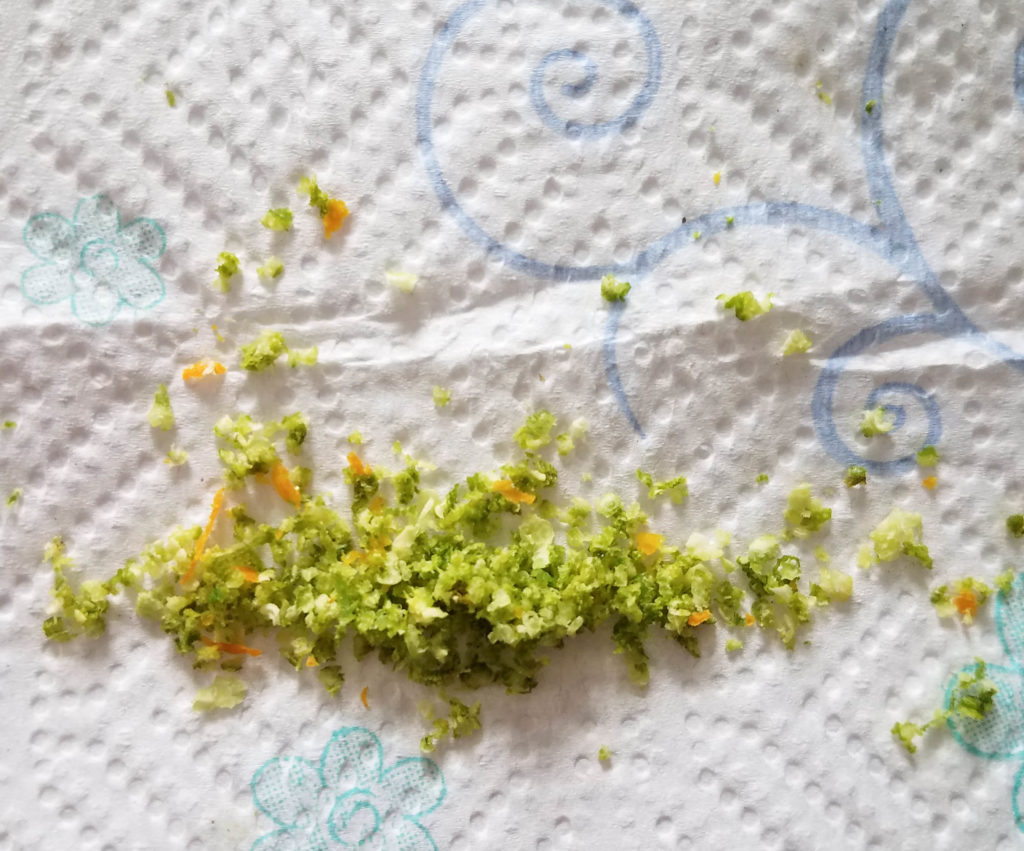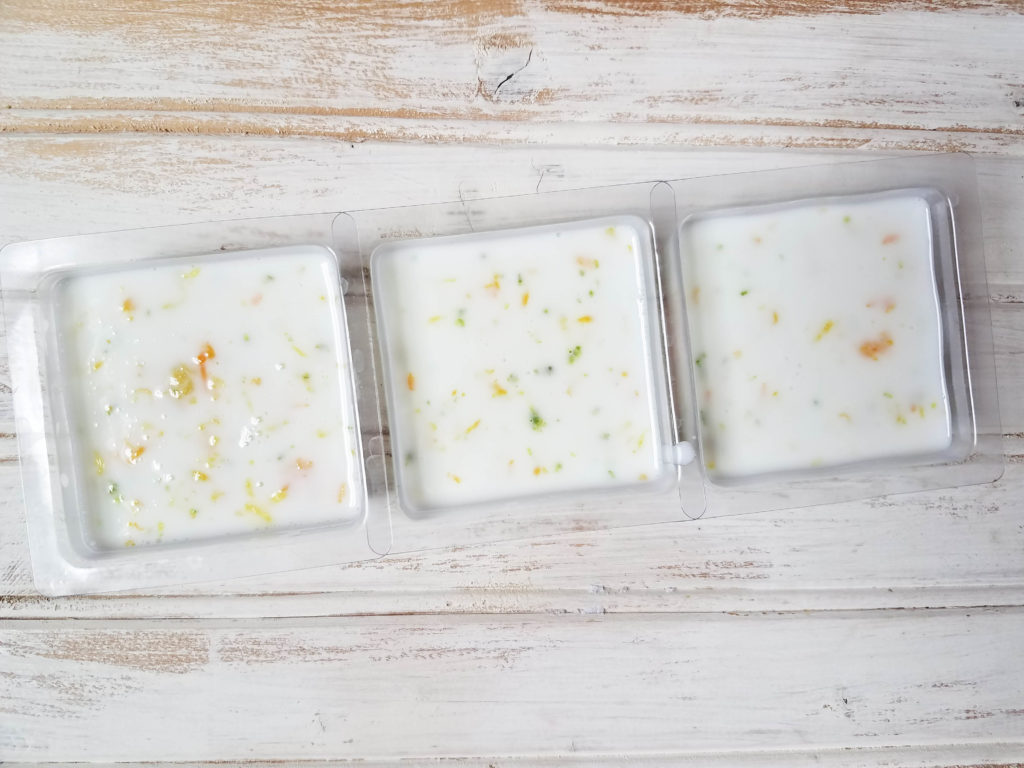 The soap is ready to use as soon as it hardens.
Using all natural ingredients are so much better for your skin.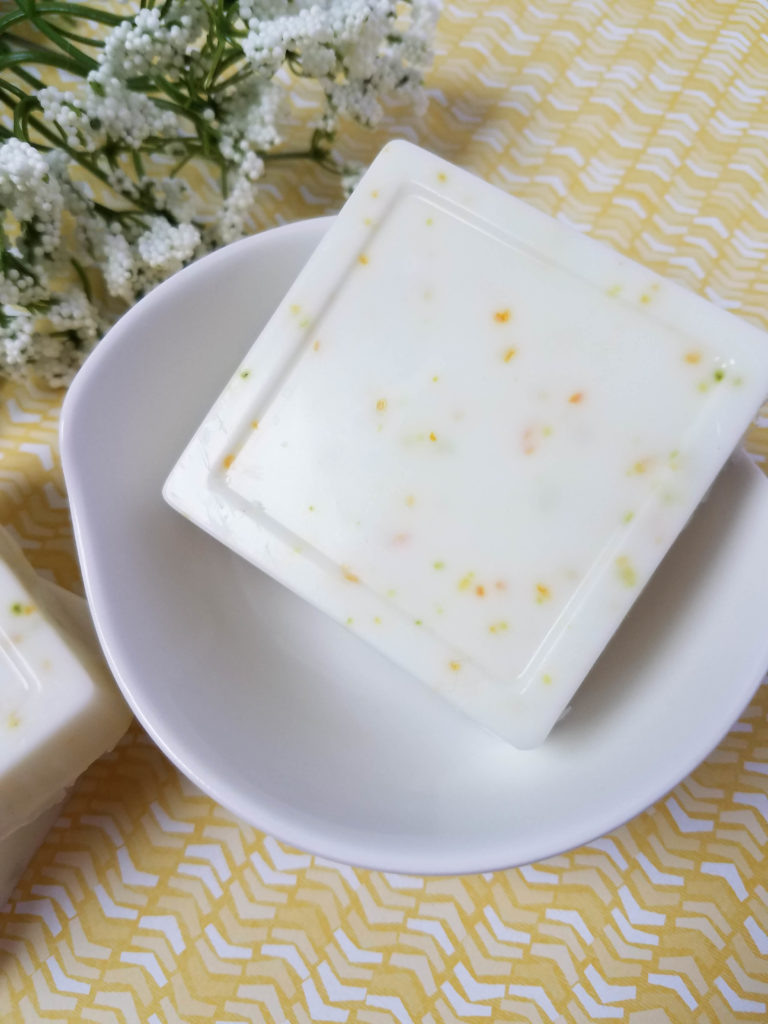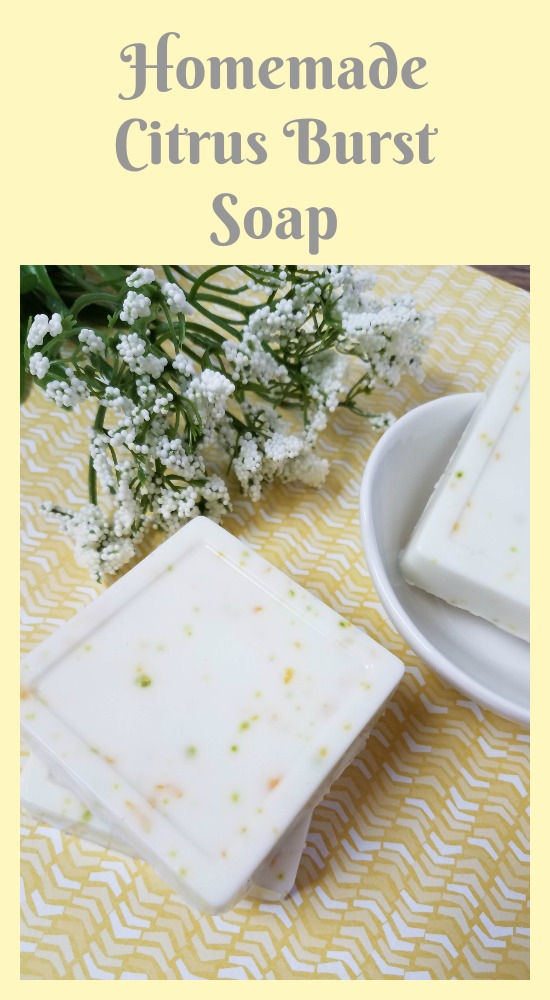 Making your own soap is inexpensive, easy-to-do, and can be the perfect DIY gift for friends and family.  If you've never tried a bar of real natural handmade soap, you're in for a treat. Thank you so much for stopping by today, have a great rest of the week!