As promised, here is a little tutorial for the master bedroom window valances.
The first one took about an hour, the second about 30 minutes.
Measure and cut your pieces of fabric according to the width of your window and your desired valance length. Add an extra inch or so on all four sides for seam allowance. Now this is going on a cornice, this could also be used on a rod, if so add another 4 inches or so on top for the pocket rod.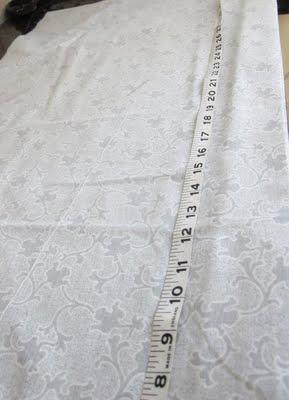 Give all four sides of your fabric a finished edge by pressing with a iron then sewing. (this is where your extra inch comes in)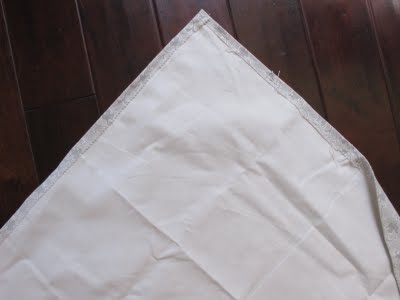 At the bottom of the fabric I pressed approx 1 1/2 inch seams nice and flat, I made 3 layers pressing them on top of each other, like so.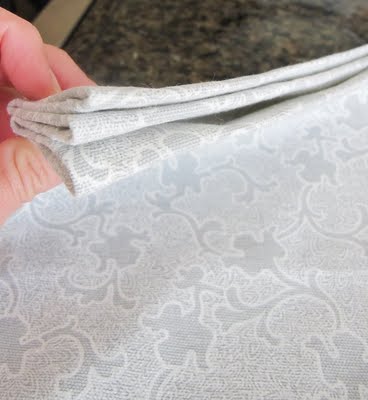 I then pinned a few areas to keep it secure and in place for the next step.
I had stopped taking pictures at this point so I mocked something up for you, for me pictures are easier for me to follow then words.
Next, do some measuring and playing with where you want your material/ribbon/webbing. Determine the length at which you will want your ribbon to hold up the bottom of the curtain. I marked the middle and went out a few inches on each side.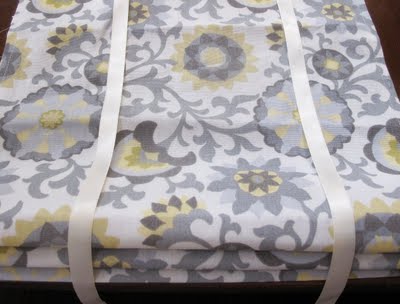 Once you find the correct length bring the ribbon around the back and secure on the top with a pin. Take the ribbon off, sew the two ends together then slide the ribbon back on.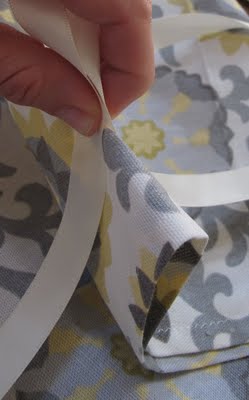 At this point I stapled the valance to my cornice boxes. If you don't have cornice boxes you can just slide it through your rod and hang.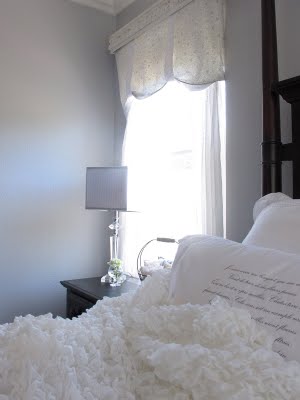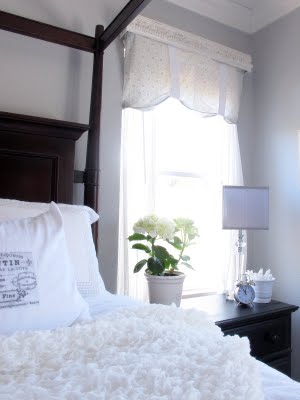 XOXO
Kristin