Strawberry White Chocolate Chip Valentines Cookie Recipe
Show your love this Valentine's Day with these delicious strawberry white chocolate chip valentines cookies!  This recipe is so simple to make, even the kids can give you a hand!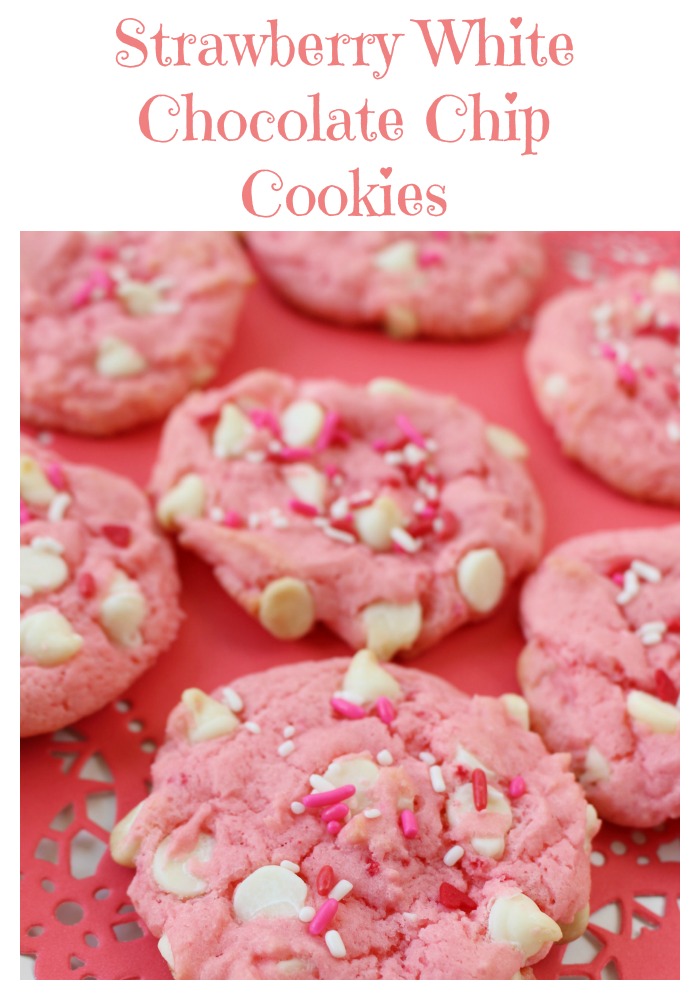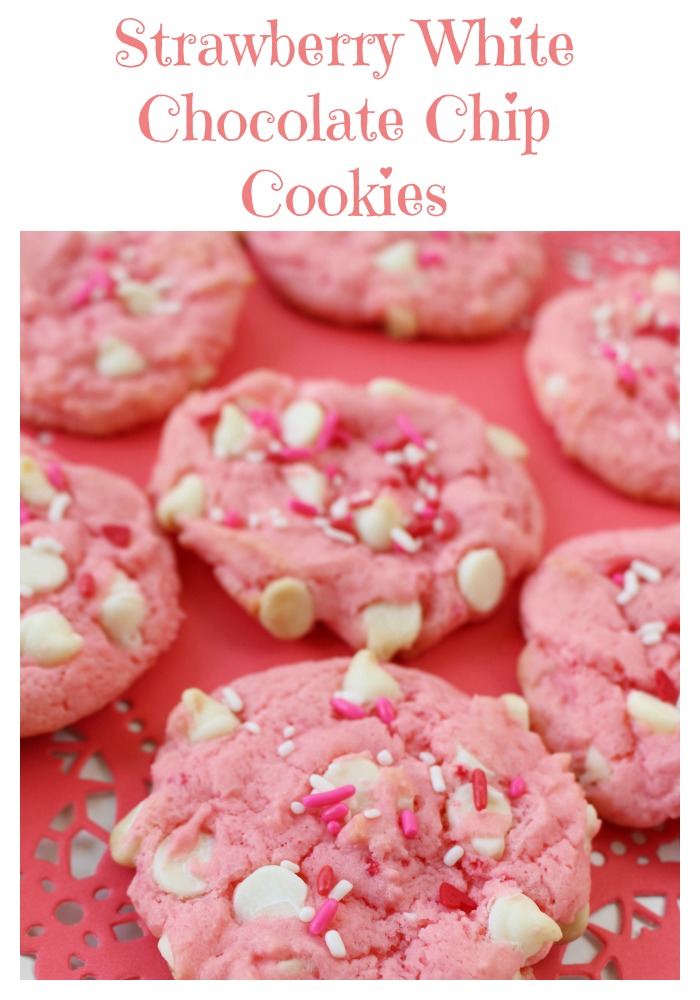 This recipe will yield approximately 14 to 16 cookies (if using a one-inch cookie scoop):
INGREDIENTS
1 box Strawberry Cake Mix (I used Pillsbury)
1 teaspoon baking powder
2 eggs
1/3 cup vegetable oil
1 teaspoon vanilla extract
2 cups white chocolate chips
Valentine sprinkles
DIRECTIONS
1. Preheat oven to 350 degrees.
2. Line a baking/cookie sheet with parchment paper (this will keep the cookies from spreading into each other).
3. In a large mixing bowl, add all of the ingredients except the white chocolate chips and sprinkles.
4. On medium speed, mix with an electric mixer until all of the ingredients are well incorporated. The batter will be thick.
5. Fold in the white chocolate chips.
6. Using a spoon or cookie scoop, drop 1 inch balls onto the parchment lined cookie sheet.
7. Bake at 350 degrees for 10 minutes. Do not overbake or you will start seeing brown spots on the cookies.
8. Once removed from the oven, keep cookies on the baking sheet for 5 minutes to cool. Sprinkle Valentine sprinkles on top of the cookies.
9. Transfer to a wire rack to complete the cooling process.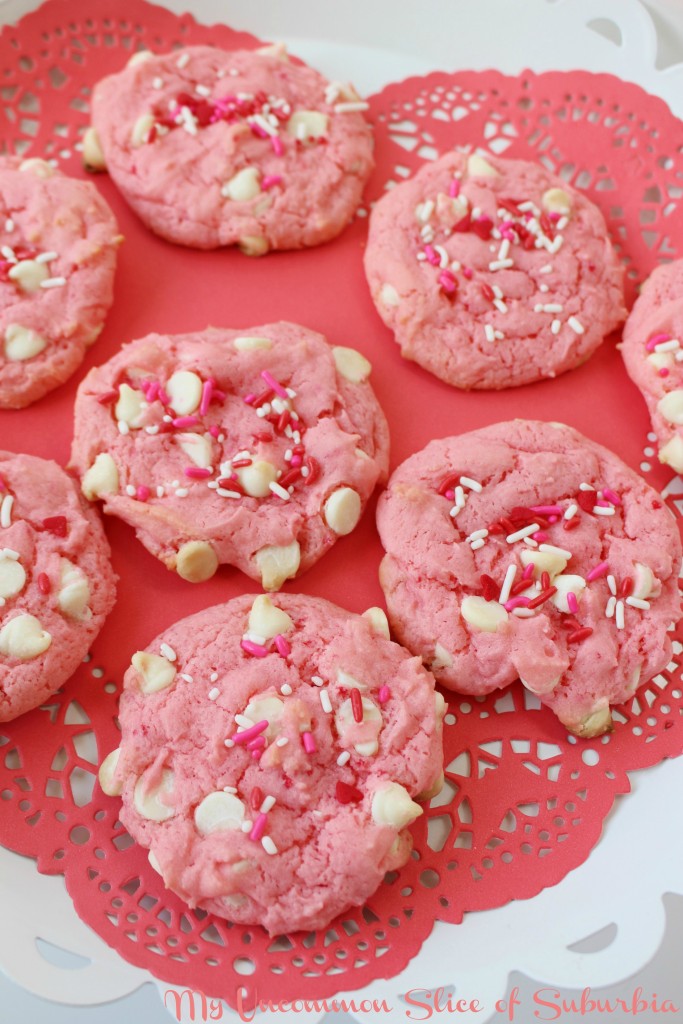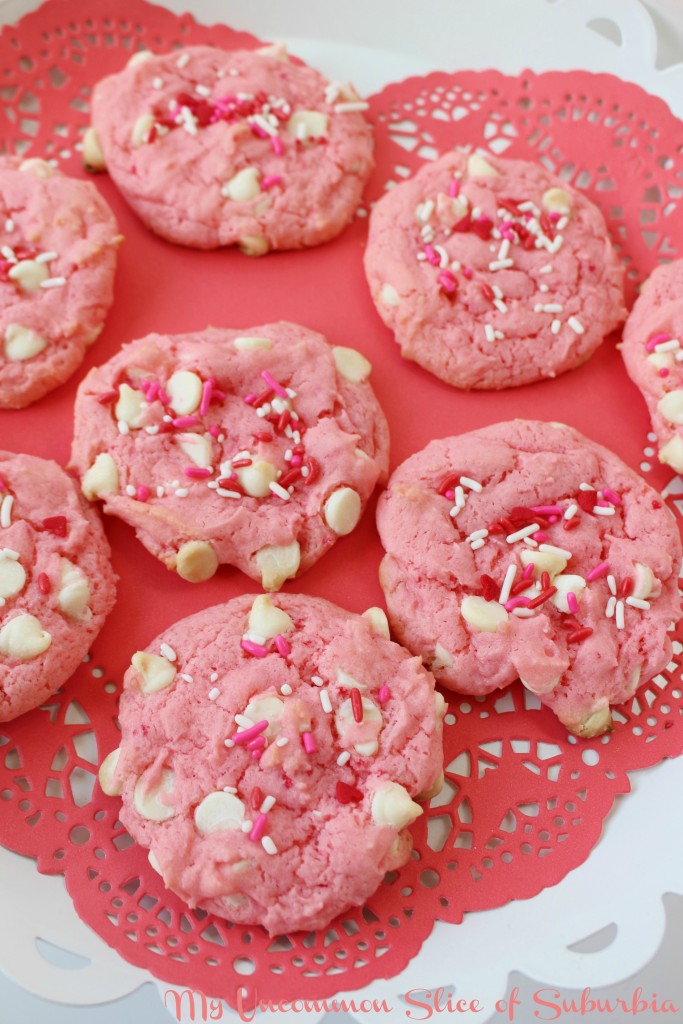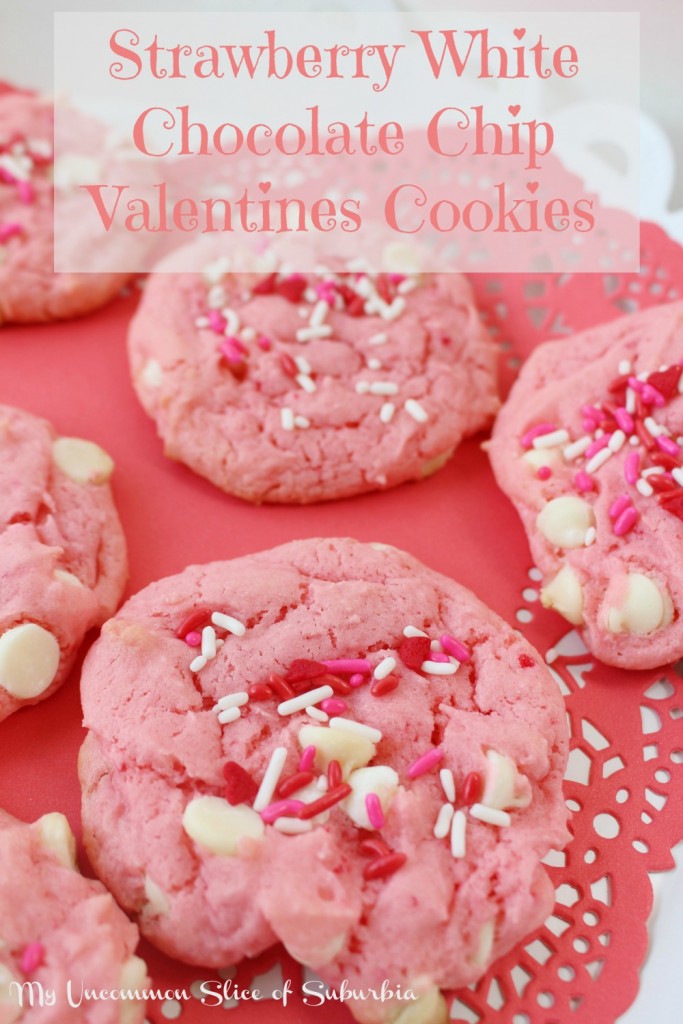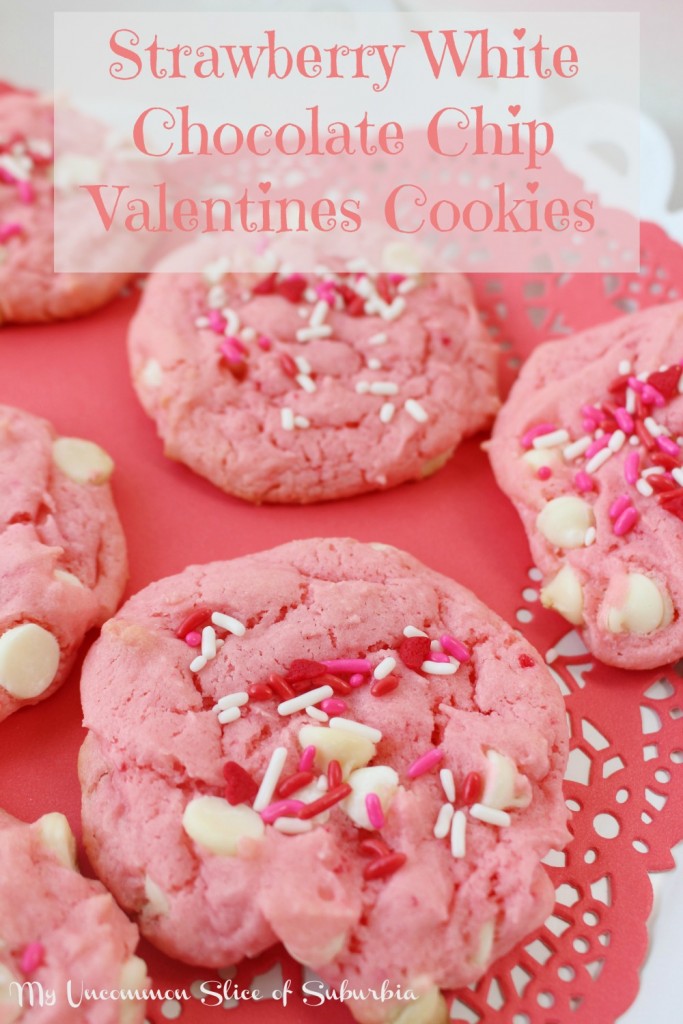 This is a very rich and sweet cookie…perfect for Valentine's Day, ENJOY!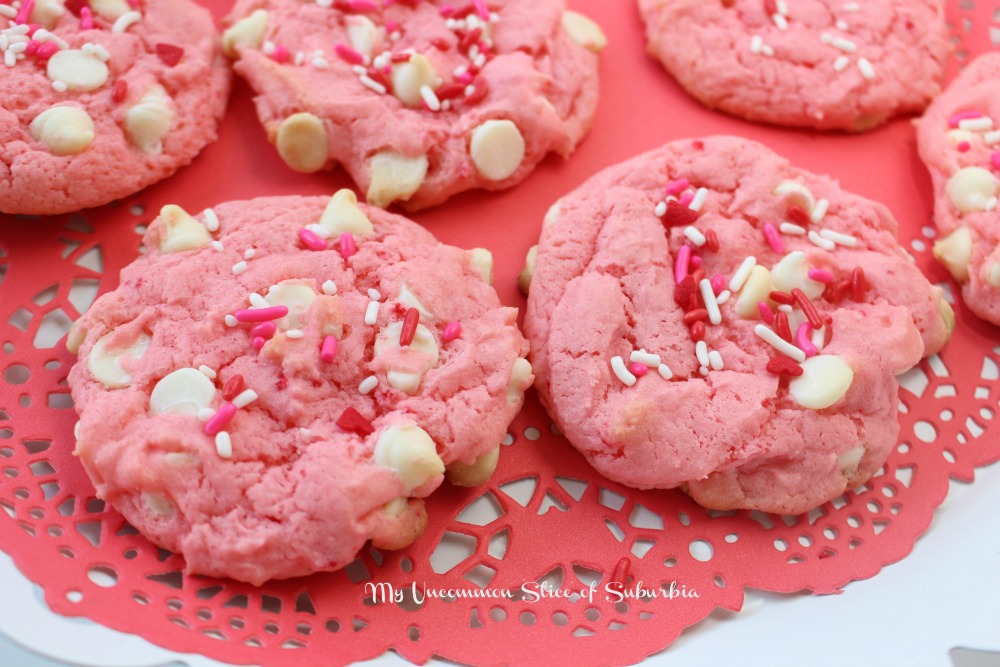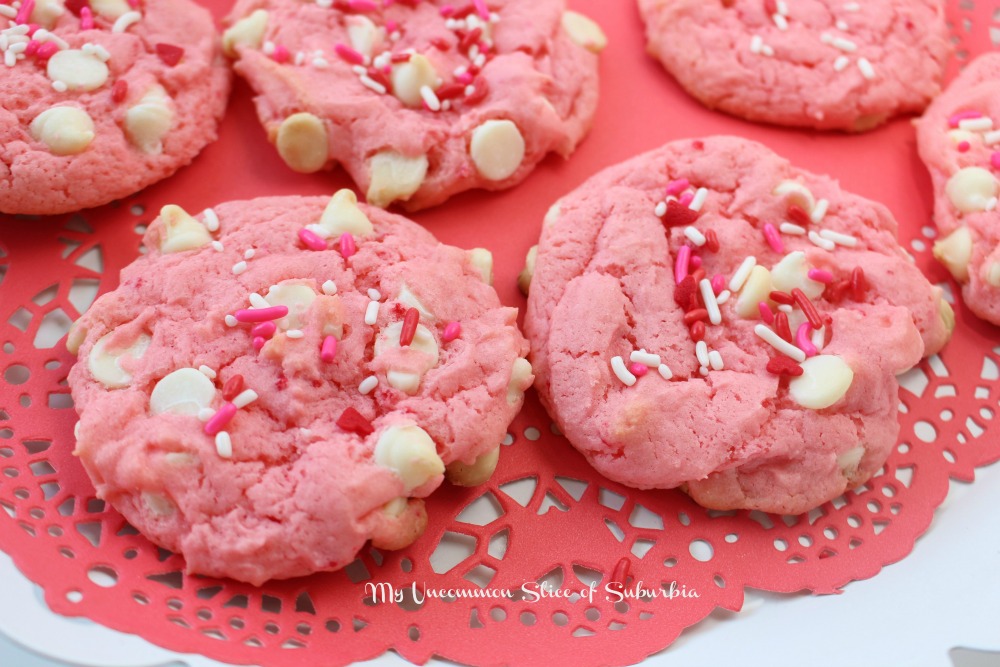 You can find more sweets and treats below!