Creamy pumpkin soup recipe
It's almost that time of year when I start making yummy, cold-weather soup, today I have a creamy pumpkin soup recipe for you. I think mother nature is playing a little trick on us though, earlier this week we had drizzle and tomorrow we are supposed to be in the 90's. Let's just say I have gotten really good at layering my clothes.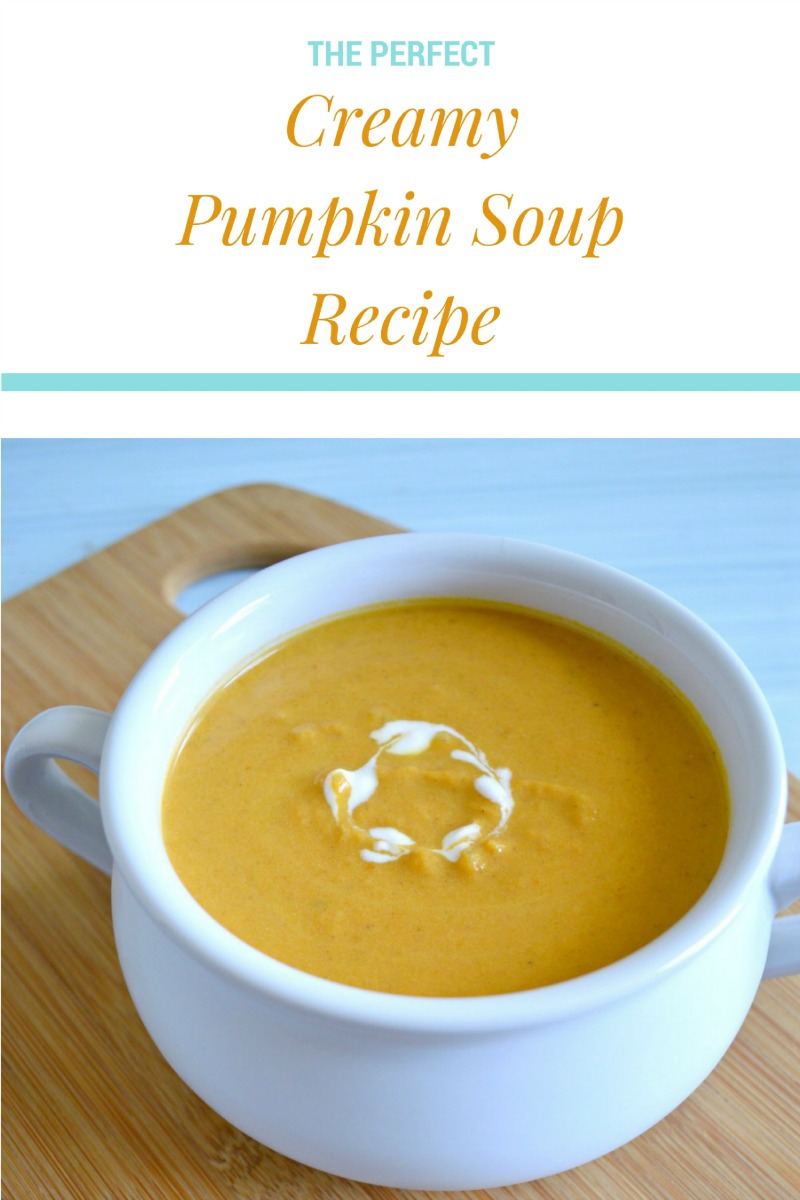 Ingredients
1 cup chopped yellow onion
1 garlic clove minced (approximately 1 tsp)
2 tablespoons butter
2 (14.5 ounce) cans chicken broth
2 (15 ounce) cans unseasoned pumpkin puree
1 teaspoon salt
1/2 teaspoon ground cinnamon
1/4 teaspoon ground ginger
1/2 teaspoon pumpkin pie spice
1/4 teaspoon clove spice
1/8 teaspoon ground black pepper
4 tablespoons brown sugar
Sprinkle of cayenne (approximately 1/8 tsp)
6 Tablespoons Bruegger's Bagels Pumpkin Cream Cheese
1 cup heavy cream or Half and Half
Directions
Saute onion and garlic in butter in a medium saucepan until tender. Add chicken broth; stir well. Bring to a boil; cover, reduce heat, and simmer 15 minutes.
You can either transfer the mixture into a blender or use an immersion blender, process until smooth.
Return mixture to saucepan. Add pumpkin puree and all spices stir well until blended. Bring to a boil; cover, reduce heat, and simmer 30 minutes, stirring occasionally.
Stir in whipping cream or half and half and pumpkin cream cheese. Stir until smooth. Do not boil. Serve immediately and enjoy!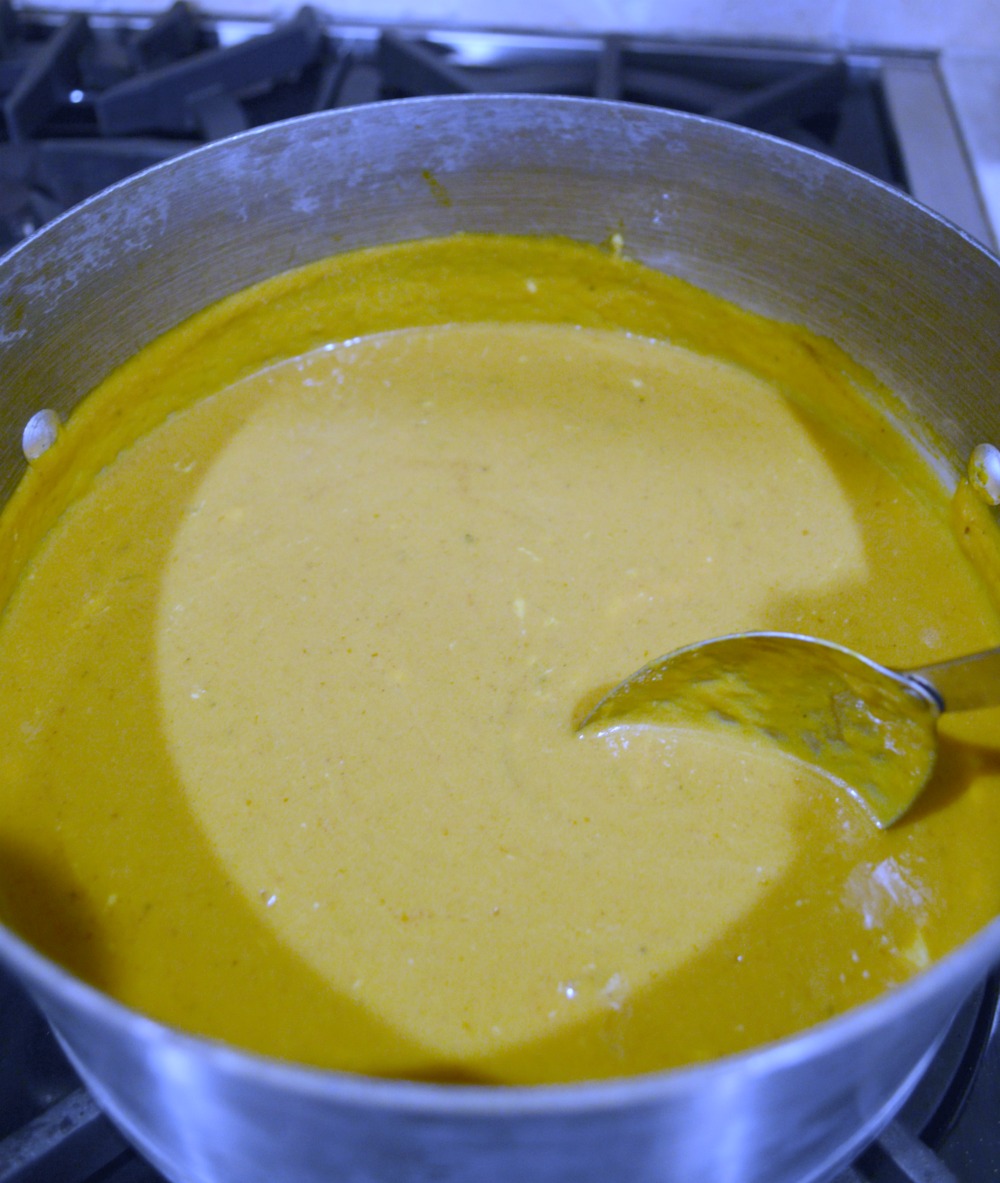 This pumpkin soup is creamy, yummy and oh so smooth, a perfect soup for a crisp autumn meal.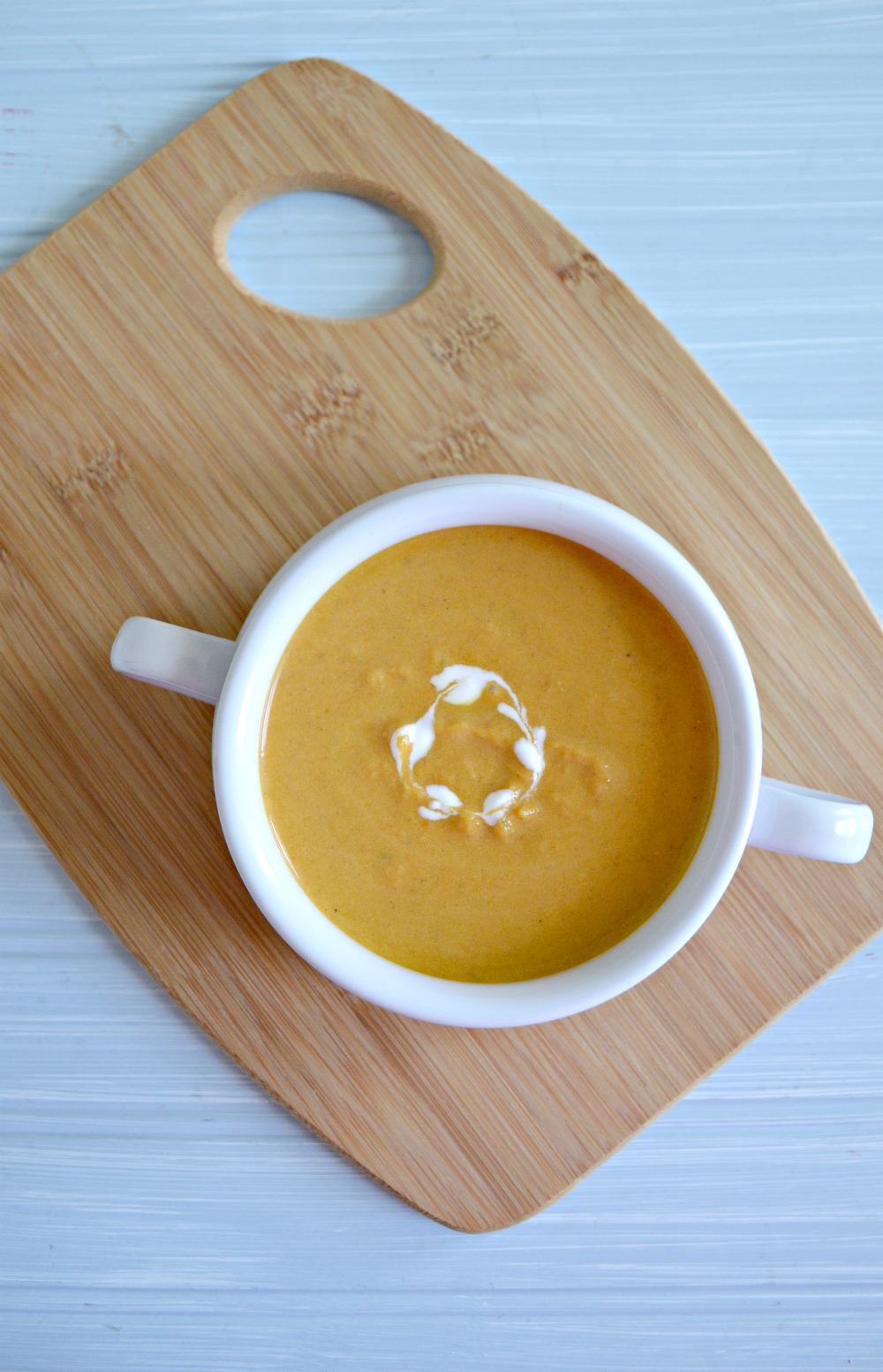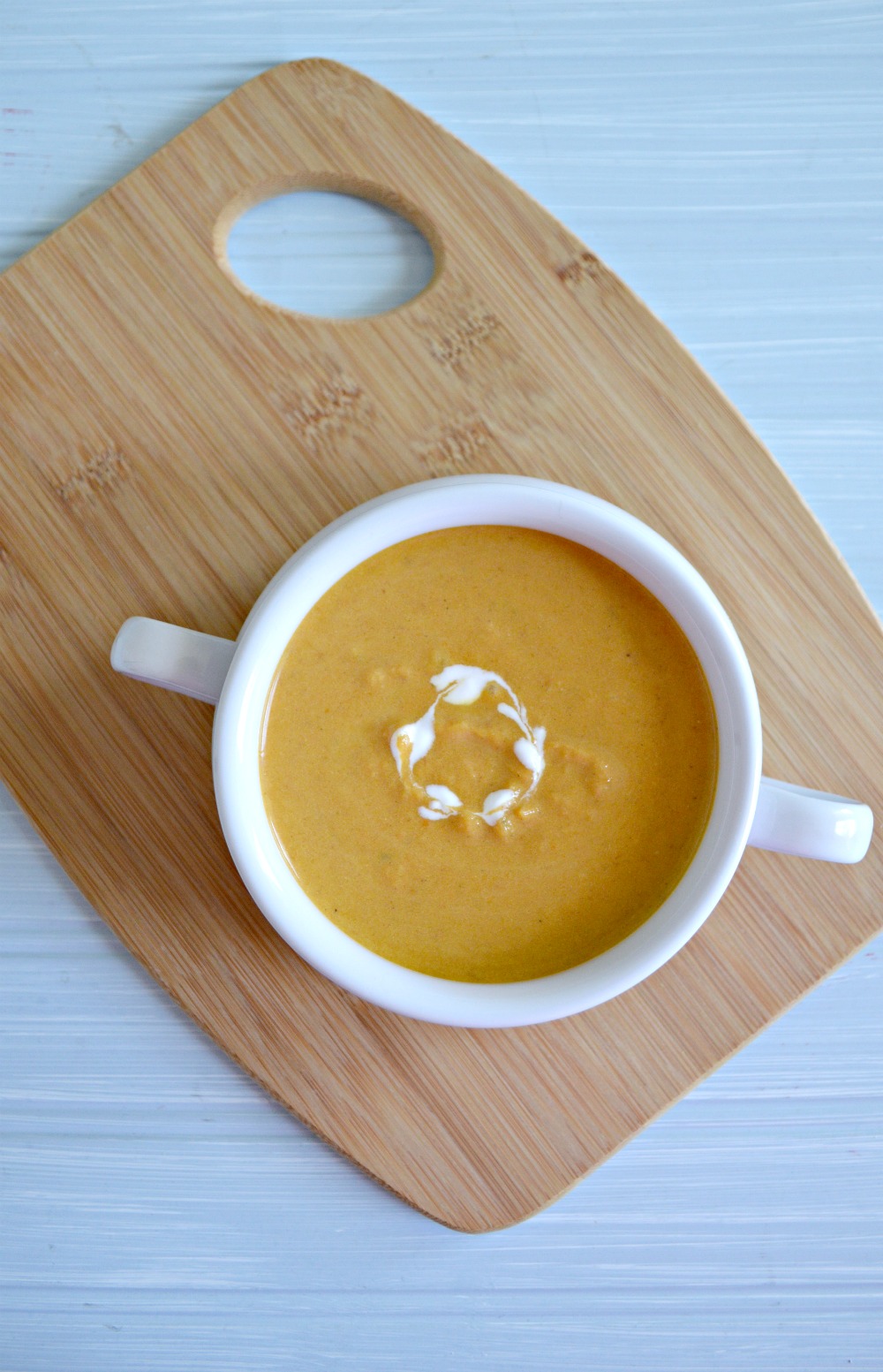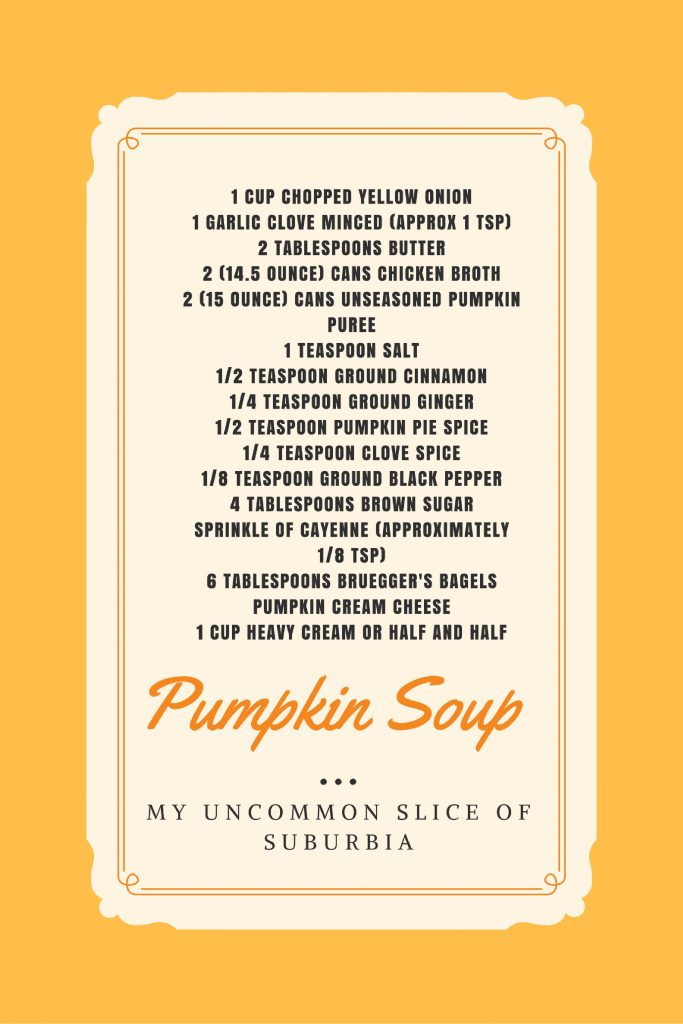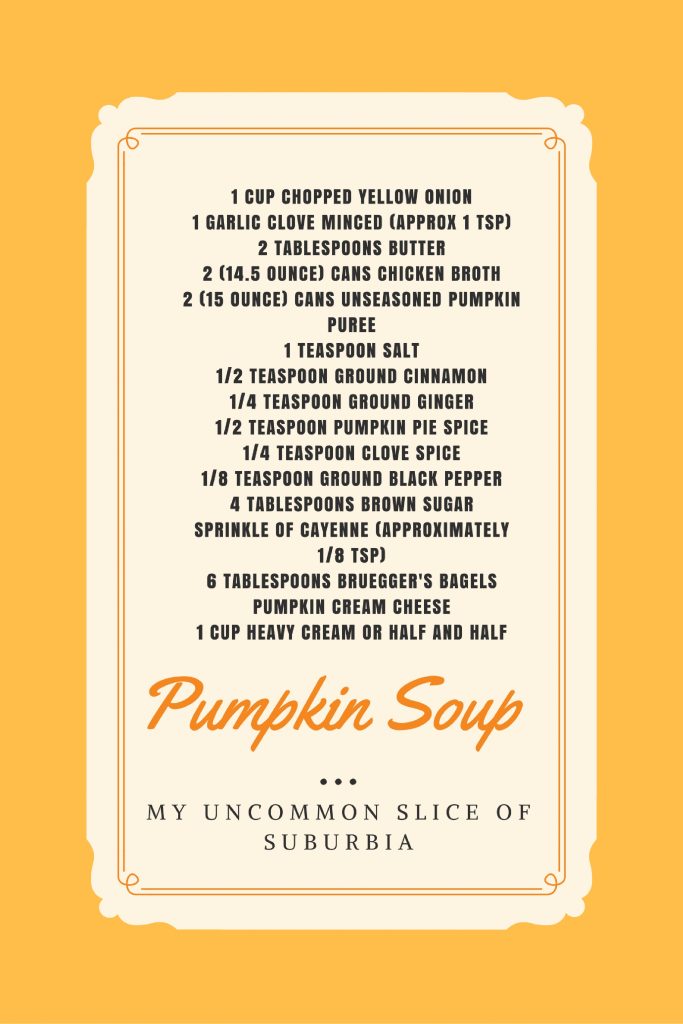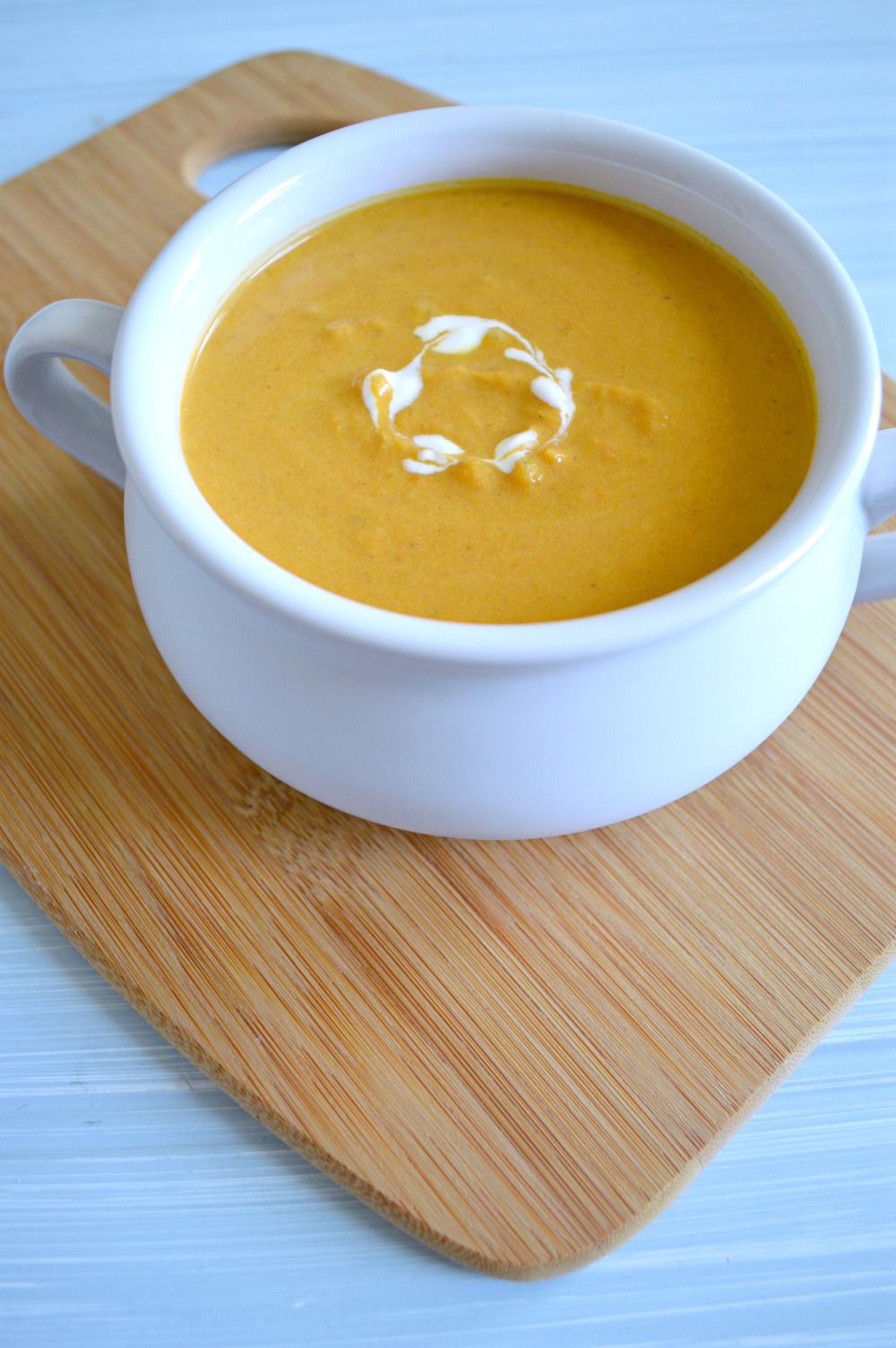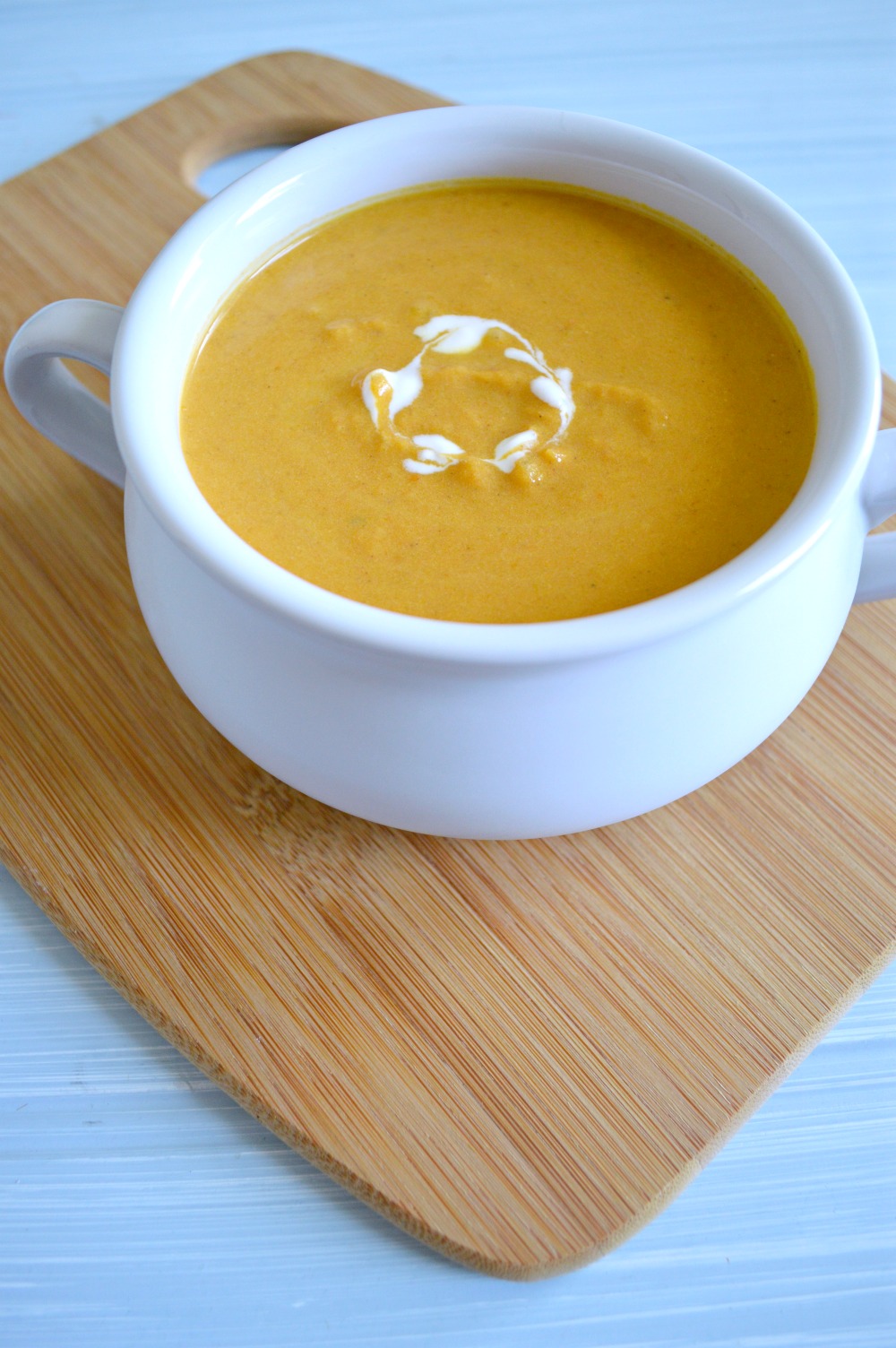 Bruegger's Bagels is giving away a $25 gift card! Just leave a comment here and tell me what your favorite bagel is, that's it!
This post was sponsored by Bruegger's Bagels. Thank you for supporting My Uncommon Slice of Suburbia and the brands that support this blog.