Easy No Bake Blackberry Yogurt Tart Recipe
This blackberry yogurt tart recipe is so easy, no one will believe you whipped it up in no time at all.  (or better yet, don't tell them)
With summer fast approaching our fruit and citrus trees are exploding and the farmers markets have so many stands stocked with beautiful fruit!  It's a perfect excuse to make some of these delicious tarts!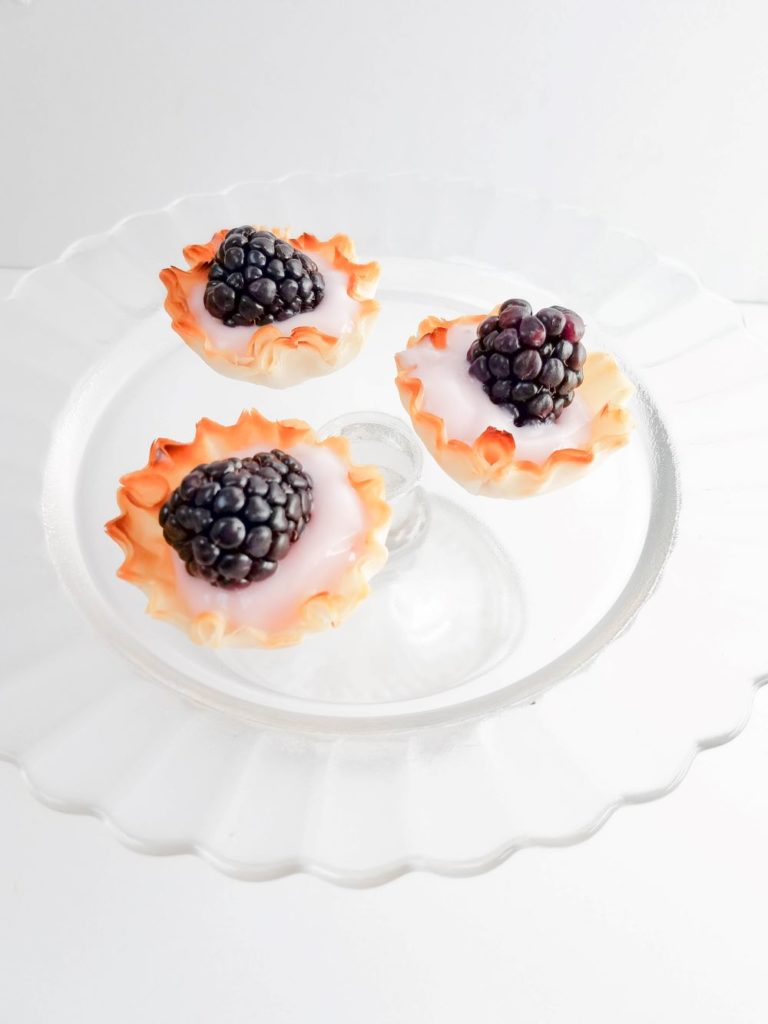 Ingredients:
1 package (15 count) Phyllo Shells – found in grocery freezer
8oz yogurt (your favorite brand and flavor)
15 fresh blackberries
*If you aren't familiar with Phyllo shells, they are pre-formed into mini pastry cups, then fully baked and frozen fresh. This makes it super easy to to fill with your favorite ingredients!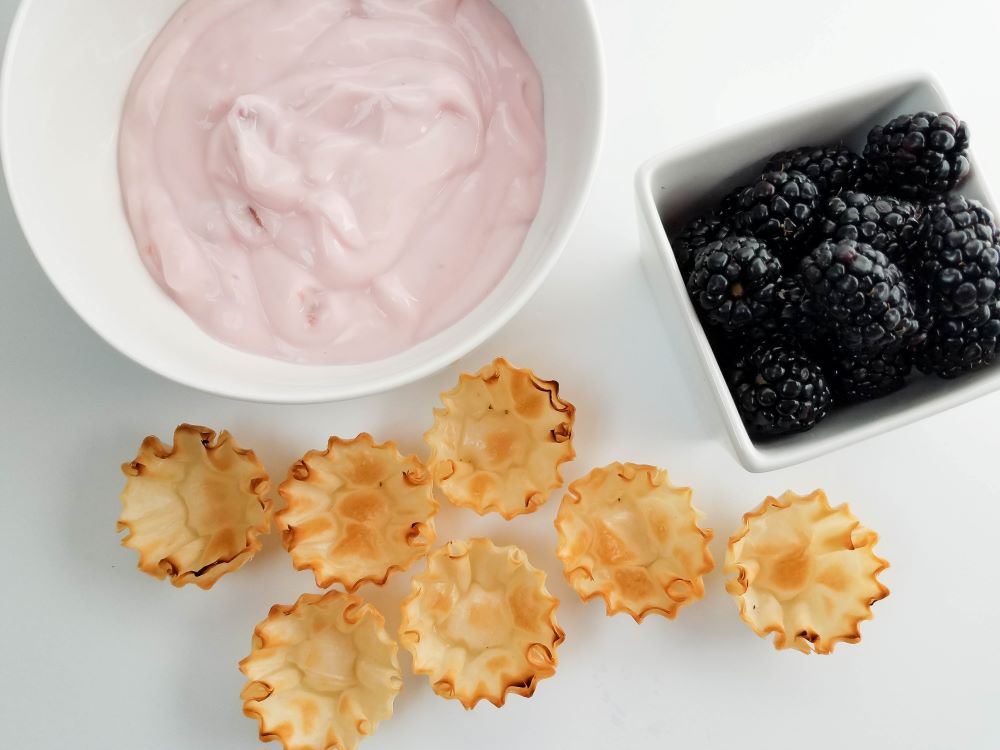 Directions:
Clean and rinse blackberries in water.
Set out Phyllo Shells on a plate or tray.
Spoon yogurt into piping bag or zipper bag and cut off one end.
Pipe yogurt into Phyllo Shells.
Top each with a blackberry
Easy Peasy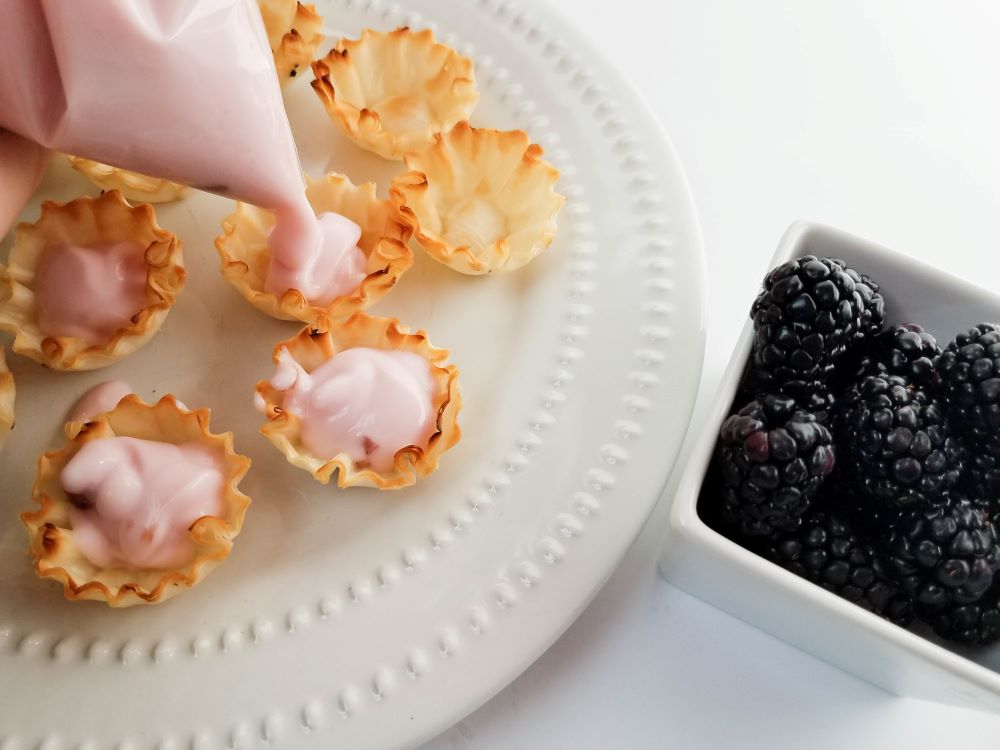 Make sure to fill these right before serving so the shells don't become soggy.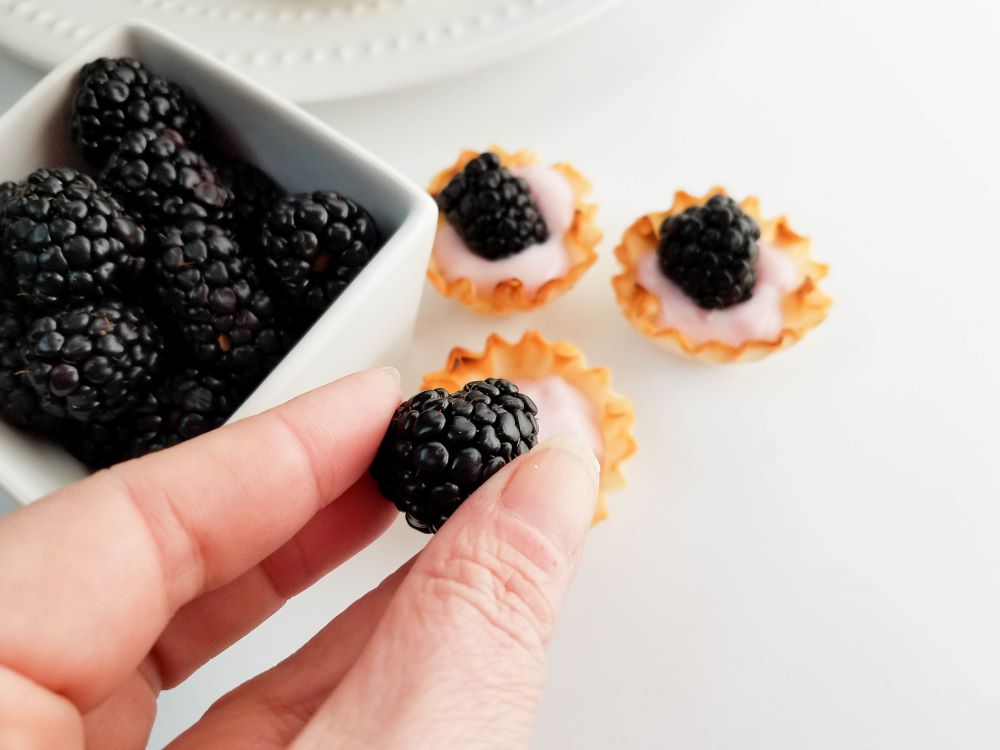 So easy right! I'm not a fancy baker, so I know anyone can make these.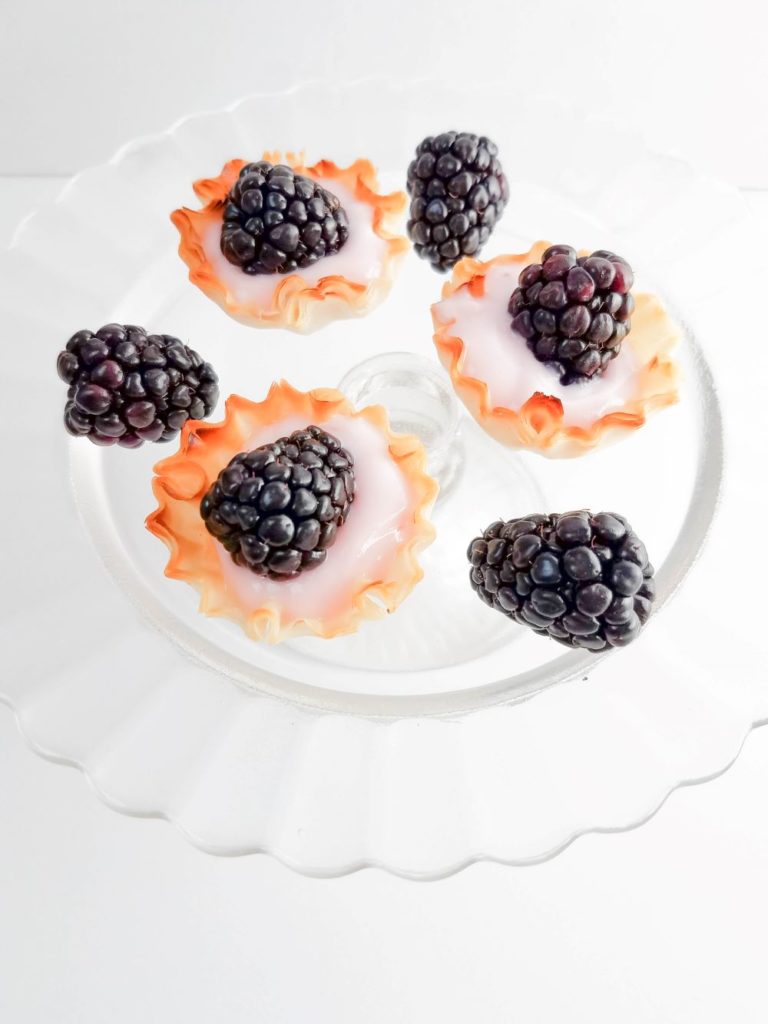 You can customize them with your favorite fillings . As the seasons change, you can add different toppings; mango, kiwi, apricots even pomegranate seeds would be delicious and beautiful!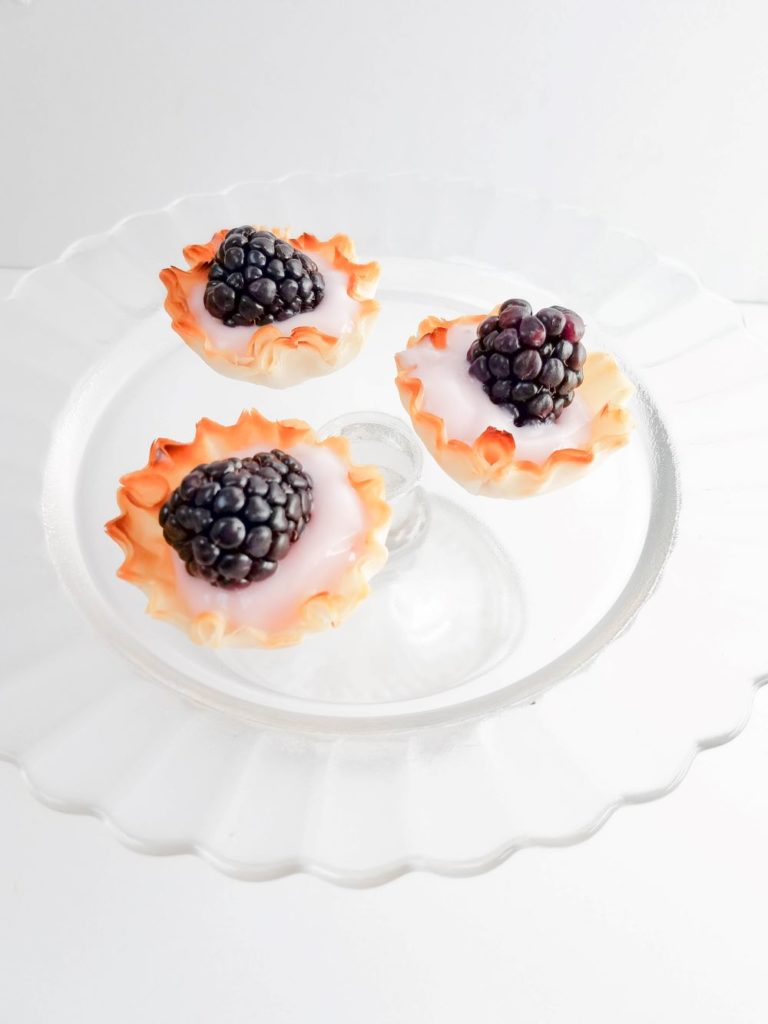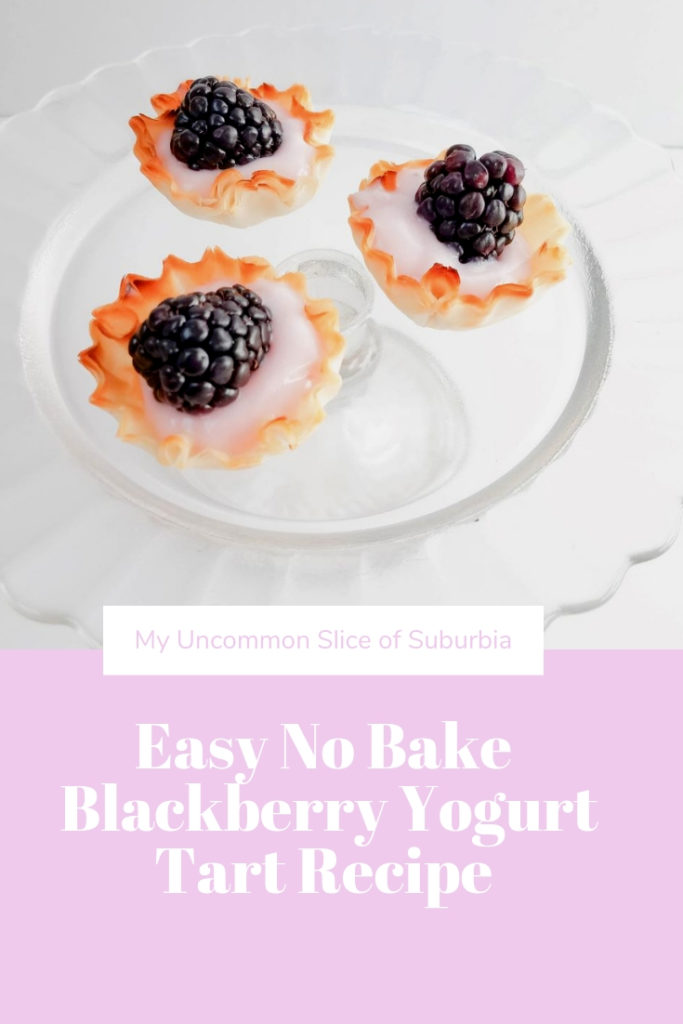 Thanks so much for stopping in today, have a wonderful weekend!