Chocolate Reese Peanut Butter Heart Cupcakes
Valentine's day is just around the corner and I have a delicious homemade recipe for Reese Chocolate Peanut Butter Heart Cupcakes! They are so rich and decadent, I promise they will not disappoint!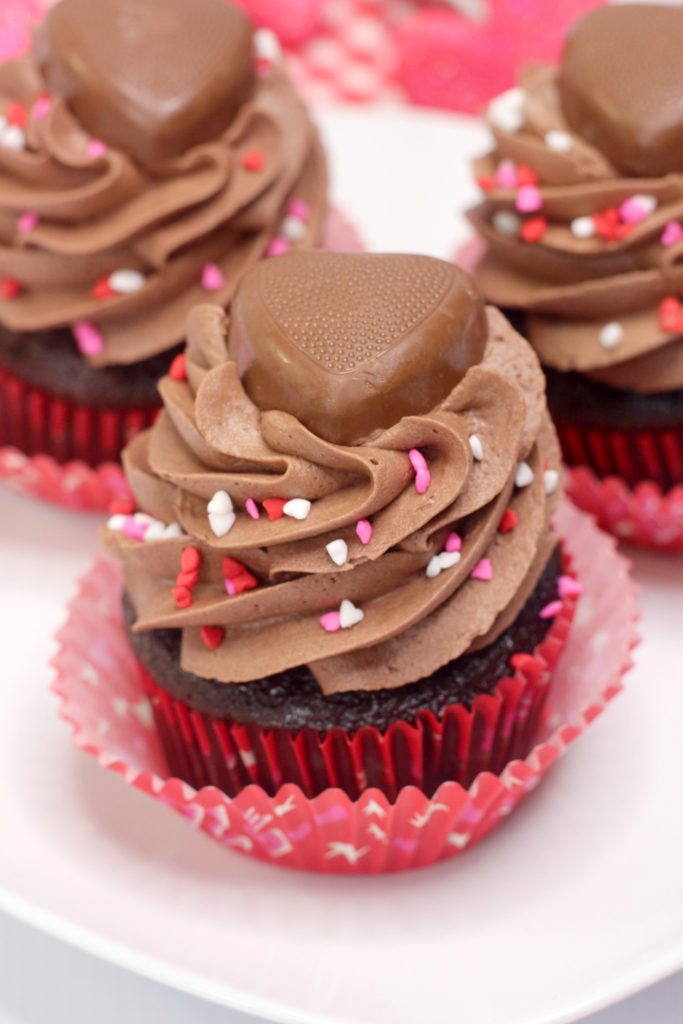 Affiliate links listed below
Makes 22 cupcakes
Ingredients:
For the chocolate cupcakes:
1 C flour
1/4 C unsweetened cocoa powder
3/4 tsp baking powder
1/2 tsp baking soda
1/2 tsp kosher salt
1/2 Light brown sugar
1/2 C sugar
1/3 C canola oil
1/2 C buttermilk
1 large egg
1 tsp pure vanilla extract
For the Chocolate frosting:
1 C unsalted butter softened to room temperature
1/4 C cocoa powder
3 C powdered sugar
3 tbsp. heavy whipping cream
1 tsp. vanilla extract
1 piping bag fitted with a medium star tip
Valentines Sprinkles
1 bag of Reese's
Peanut Butter Hearts
Directions:
Chocolate cupcakes:
Preheat oven to 350°F.
Line your cupcake pans with cupcake liners and set aside
In a large bowl, whisk together the flour, cocoa powder, baking
powder, baking soda, and salt whisk to combine.
Add in the sugar and brown sugar stir until combined.
Add the oil, buttermilk, egg, and vanilla extract.
Stir until combined.
Pour the batter in the cupcake liners.
Fill each one 3/4 of the way full.
Bake at 350°F for 22 minutes.
Remove the cupcakes from the oven.
Transfer the cupcakes to a wire rack to cool
To make chocolate frosting:
In the bowl of a standing mixer, cream together the butter, cocoa
powder, powdered sugar, vanilla, and heavy whipping cream until
combined and smooth and stiff peaks form
Scoop frosting into a piping bag
Frost cooled cupcakes
Sprinkle Valentine's Day sprinkles on top
Place an unwrapped Reese's Peanut Butter Heart in the center
Enjoy!
Note: Sometimes your time is limited, it's ok to cheat a little and buy a box a cake mix!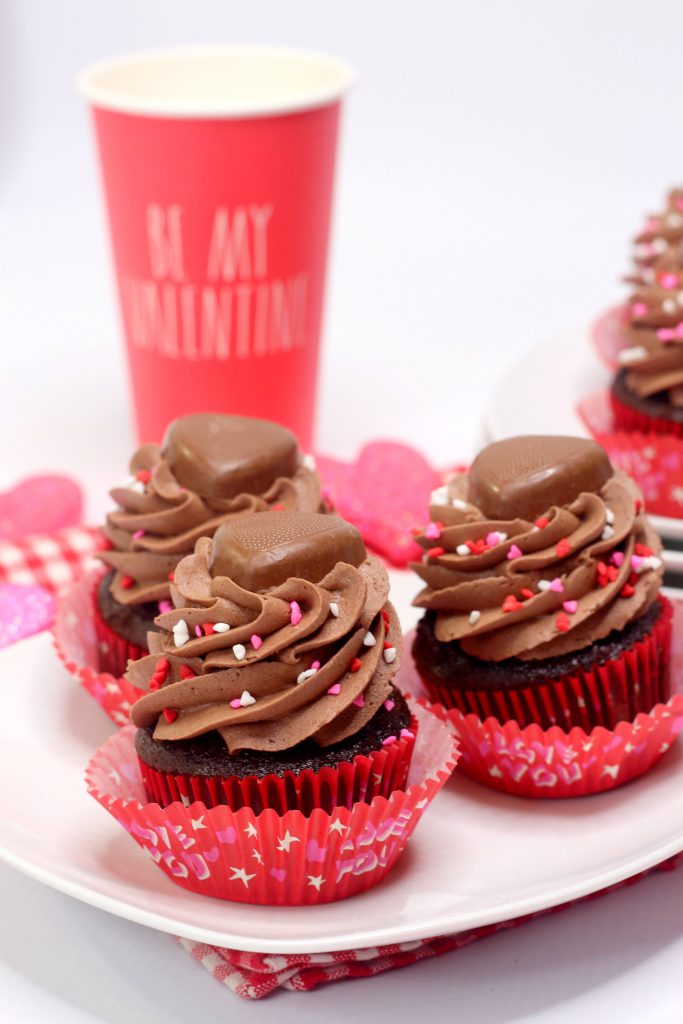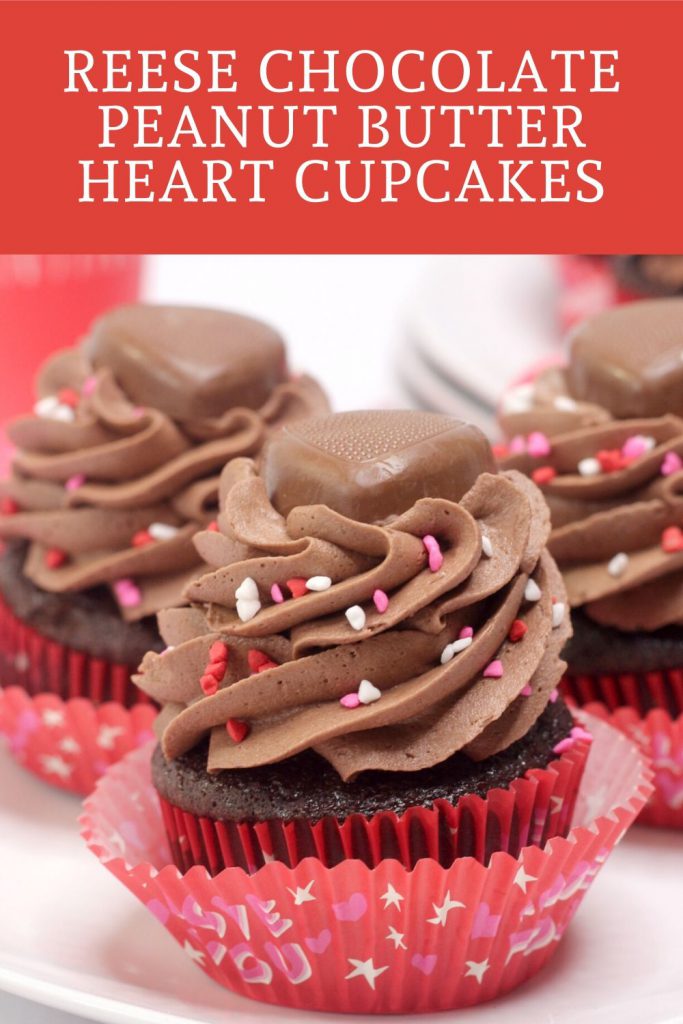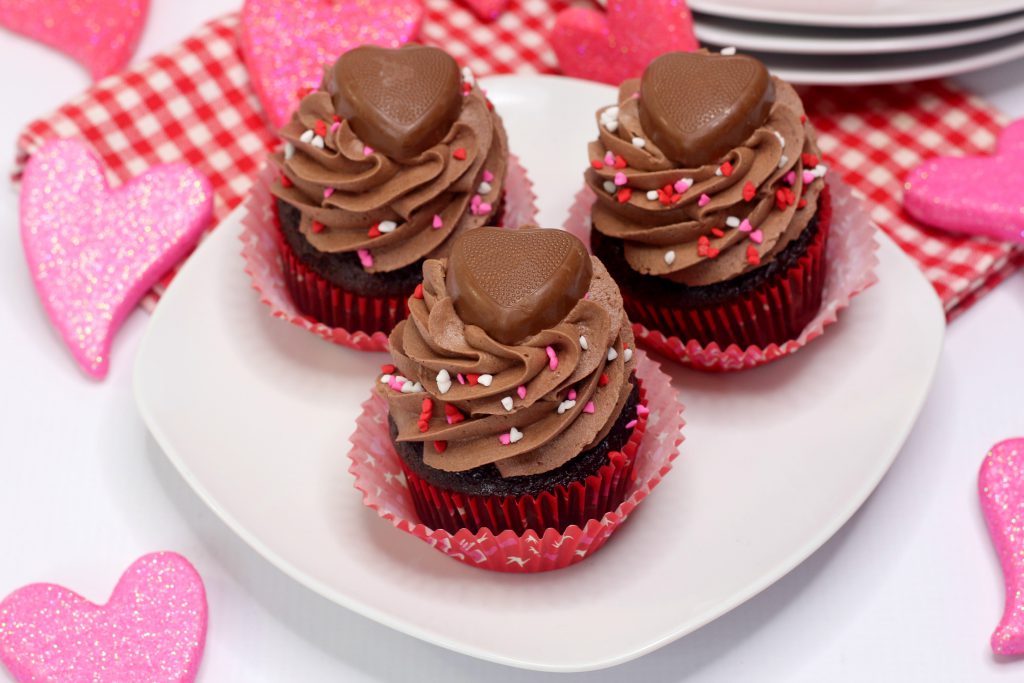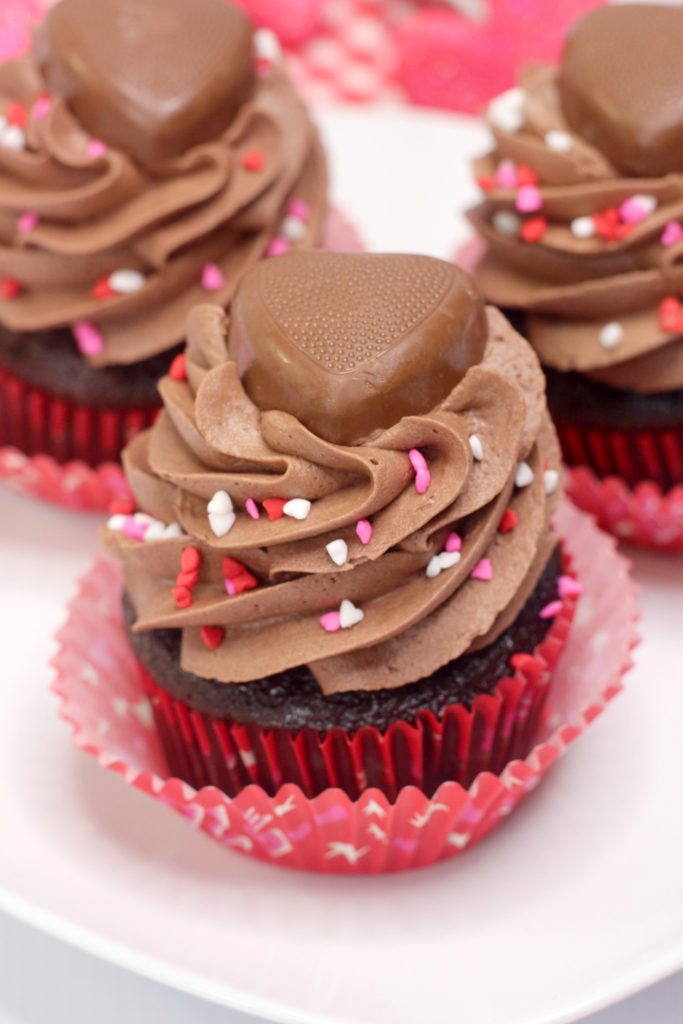 This quick and easy recipe has become my kid's all-time favorite over the years, especially as a treat for Valentine's Day! Do you have a favorite treat for Valentine's Day?