Thank you thank you thank you!
All of your comments on the

bathroom

 have truly warmed our hearts! 
Wish I could thank each and everyone of you individually but things have been a little crazy around here.
Please know I do appreciate each and everyone of you!
This bathroom is our downstairs guest bath therefor the shower is not in constant use unlike the toilet and sink.   This played a huge part when deciding on our materials.  Had this been the kids bath or master bath our material choices would have been much different.
 ~

As promised here is all the details~
We have these wood floors throughout the whole downstairs level, other then the kitchen.  I absolutely love them because of the distressing, color and wide planks. 
Are they a pain to keep up? 
NO
 If they get scratched (which happens a lot) it adds to the distressing and deep scratches are easily covered with stain.  Do they show every bit of dirt and hair?
YES
  This is why I have the Roomba, every night  I go to bed Roomba cleans the whole downstairs.  This is in addition to me vacuuming twice a week and steaming once a week. 
5-inch x 1/2-inch wide planks
Stone on shower walls and railing around glass insert.
Durango Cream tumbled travertine
Amazing grey by Sherwin Williams with a bit of Martha Stewart's bone metallic mixed in.
Light
Chelsea 3-light Polished Chrome Finish Semi-flush Mount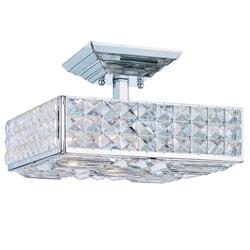 Mirror
Came in a beautiful antique cream, I painted it white.
Faucet
Mohen purchased at Home Depot
We really wanted wallpaper but we were a little hesitant. The decals are easy to put up, add a huge statement and come down with no damage to the walls when you are ready for a change. Thank you Old Barn Rescue for helping add the finishing touches to our bathroom!
We also installed a seamless glass door and a window that actually opens.  There was three little peak a boo windows that did not open prior to the redo.
MW Glass Corp
800 593 3395
mwinsulatedglass.com
Anything I missed, leave it in the comment section and I will get back with you! 
The best part, other then everyone was safe during the fire! We came out of this spending two thousand less then what our insurance company paid us.   
 I hope this shows you if you do what you can yourself, hire a  professional you trust, take your time, wait to purchase items until they go on sale and do your research you can save a bundle.   
A HUGE thank you to our amazing contractor:
Installation of hard wood floors, tile, base boards, crown molding and much more!
~Thank you again for letting us share this journey with you~