These easy Epsom salt ornaments were so fun to make and is an easy way to add some sparkle to your holiday décor. They make beautiful gifts for friends and family that they will absolutely adore!
We had a great weekend with lots of family time, good friends, fabulous food, a little shopping, a little decorating, long walks, gorgeous weather, we are Blessed!
I went to Tai Pai Trading Company
, oh my goodness, I was like a kid in a candy shop! I had never been, my brain was on overload just looking at all the fabulous ideas and gorgeous displays.  I loved the simplicity of their glass ornaments decorated with a little shimmer. The price tag was a little on the steep end so I decided to make my own using Epson salt.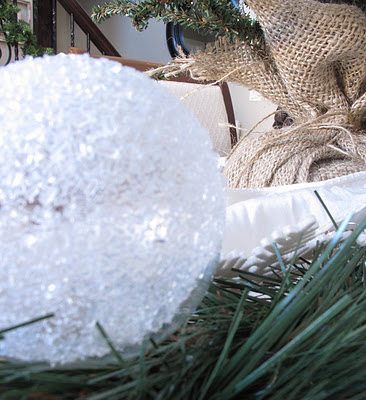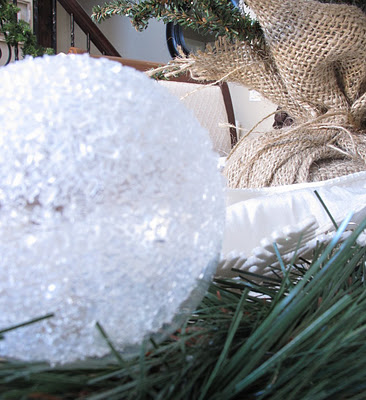 Supplies: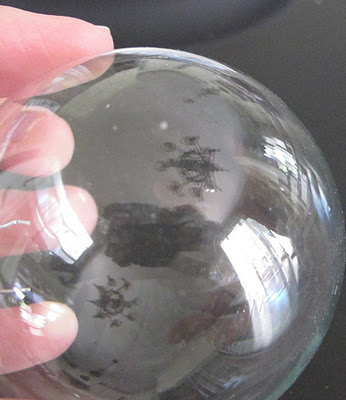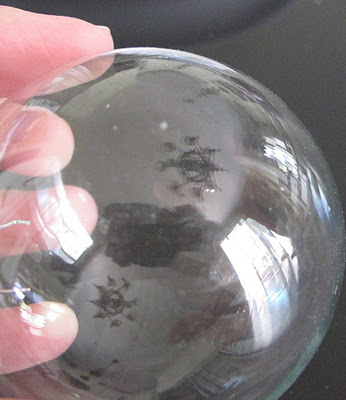 Directions:
NOTE: If you don't have a egg crate, I would take the tops off so they can dry without any salt falling off.  If you have a egg crate, no need to take the tops off.
Using your glue stick, glue about 3/4 of the ornament leaving a little bit of a swirl design on top, meaning don't have it as a straight line, think more whimsical.
If you are using mod-podge, pour your mod-podge in a small bowl and use a sponge brush to coat the ornament.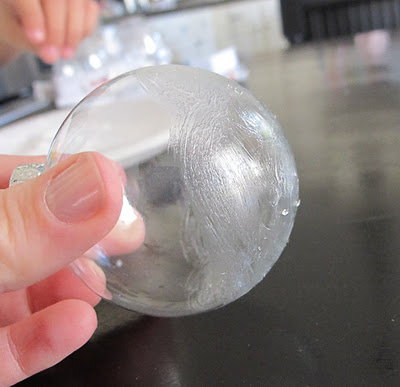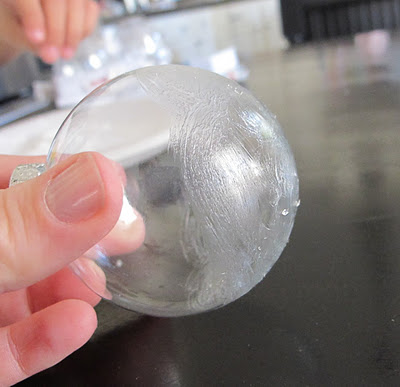 Take your ornament and roll it in the Epsom salt, making sure all the glue is covered in salt, shake off the excess. I spread the salts out on a paper plate, to contain the mess.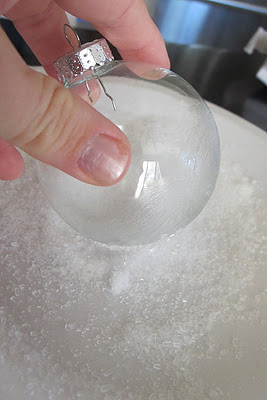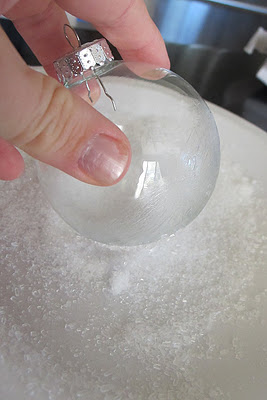 Flip the ornament over and set them in a egg crate to dry carefully.  The glue takes about an hour to dry to the touch but don't hang them for about another 24 hours so the glue has a chance to dry completely.
Let dry and you are done, it doesn't get much easier.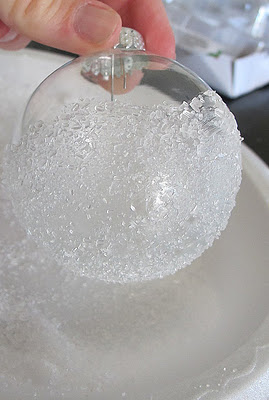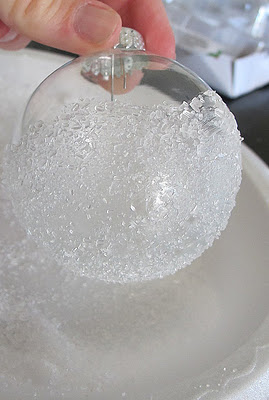 You could embellish it with a cute ribbon and hang it on the tree.  Or leave as is and scatter them around for beautiful holiday vignettes.
I added some faux snow on the inside to a few other ornaments as well which is even easier.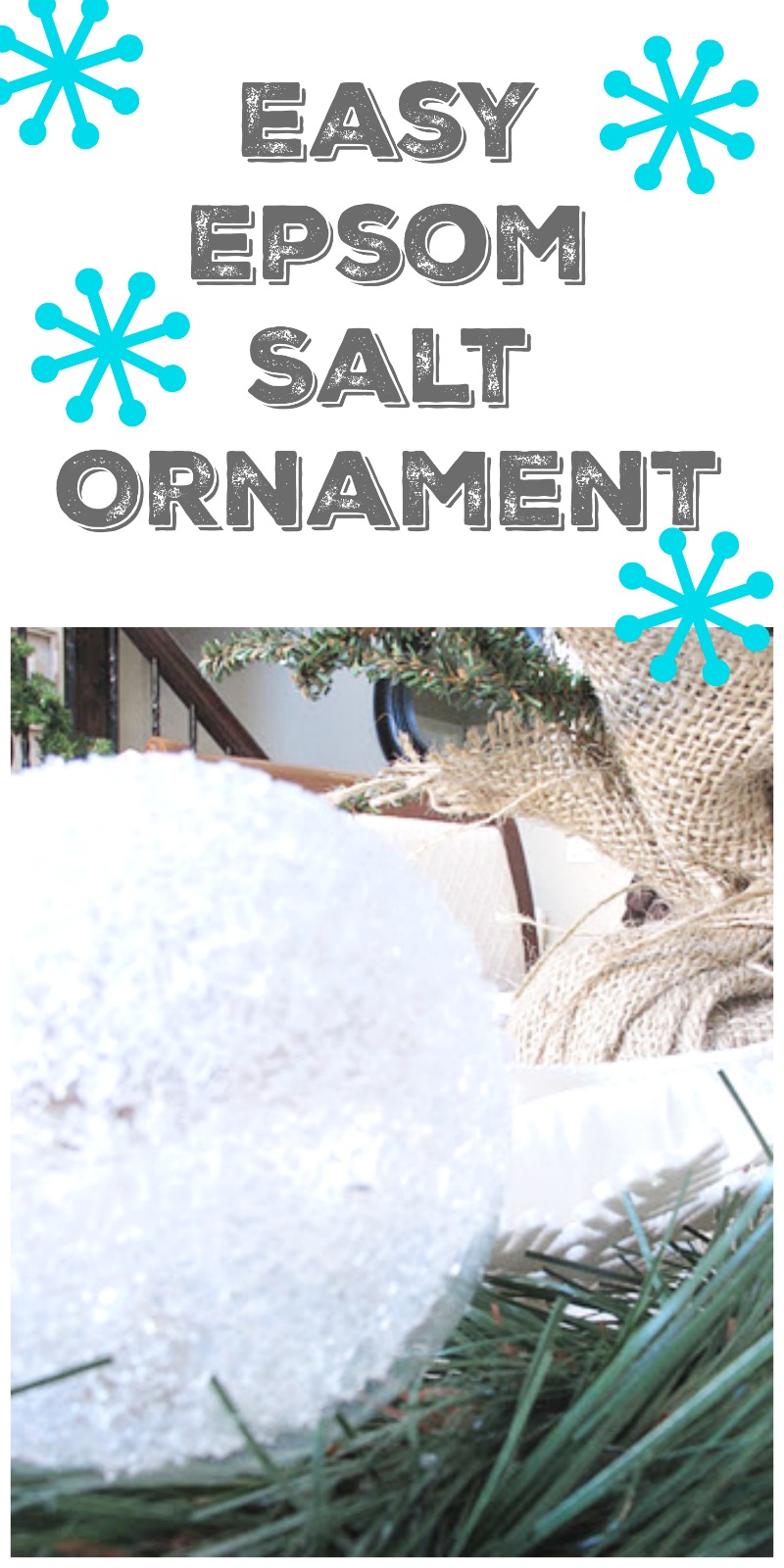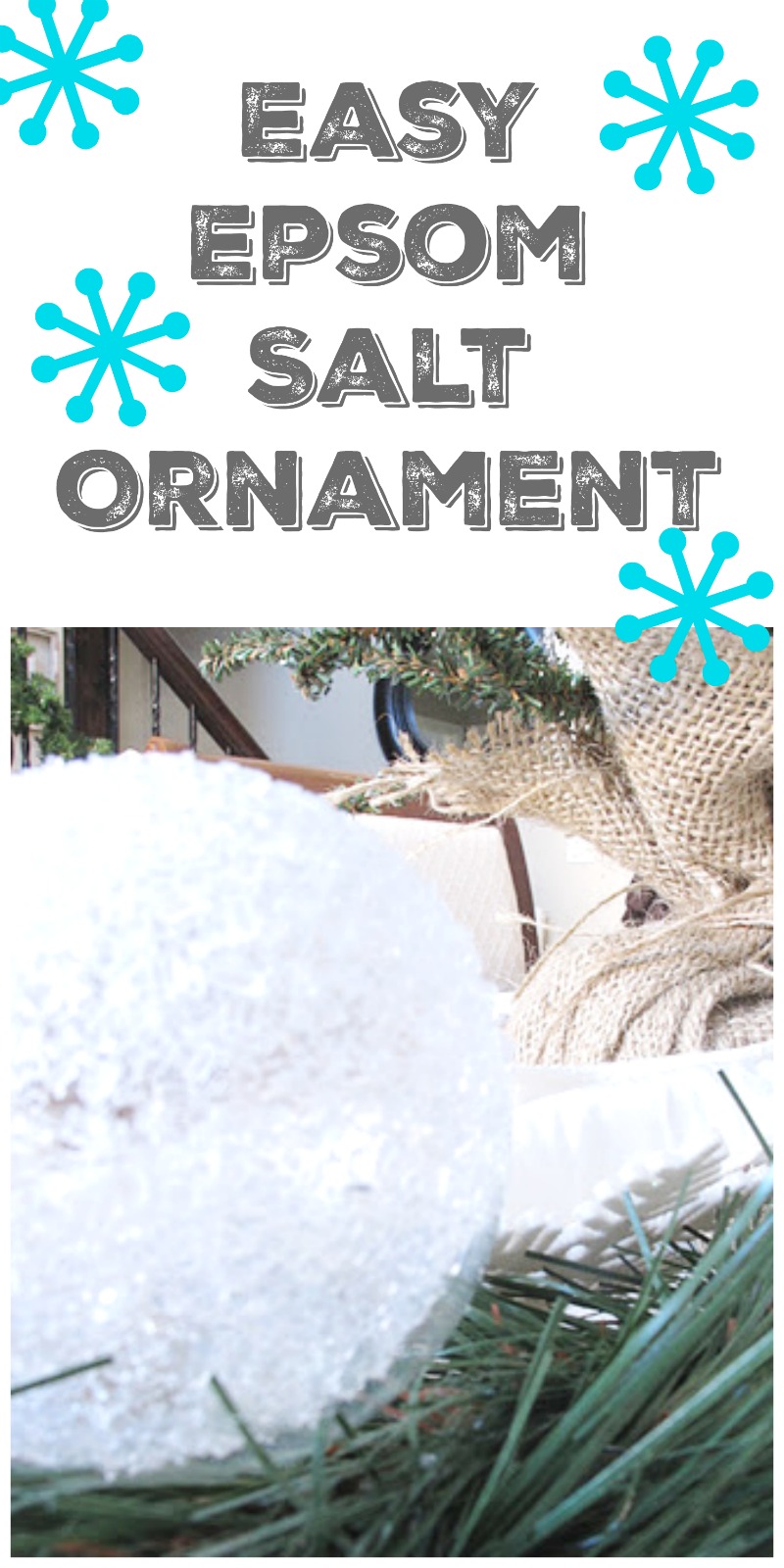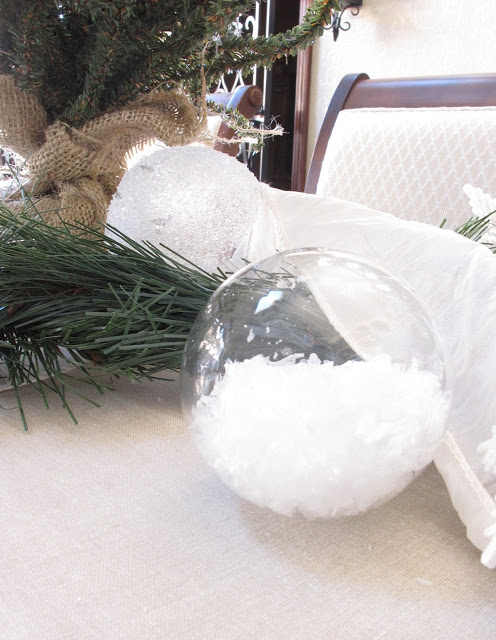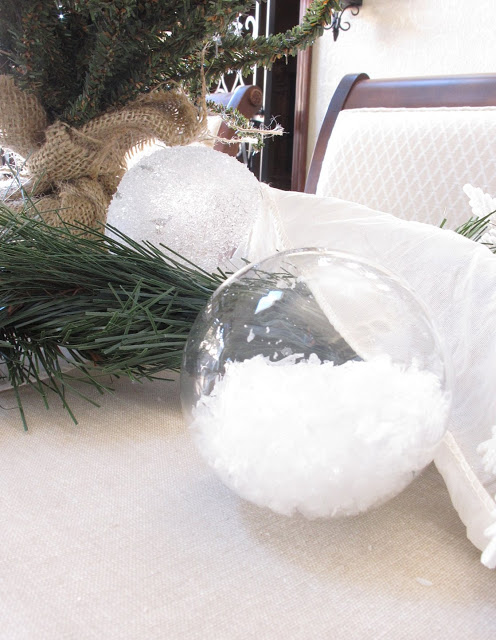 These were so simple and look like sparkling snow, I hope you will give it a try!