What a wonderful weekend it has been!
Lots of family time, good friends, fabulous food, a little shopping, a little decorating, long walks, gorgeous weather, we are Blessed! (Oh and no traffic, that's a biggie when traveling from San Diego to the Los Angels area).
I went to Tai Pai Trading Company
, oh my goodness, I was like a kid in a candy shop! I had never been, my brain was on overload just looking at all the fabulous ideas and gorgeous displays.  I loved the simplicity of their glass ornaments decorated with a little shimmer. The price tag was a little on the steep end.  I realized I had seen Epson salt used to create the shimmer on ornaments so I gave it a try.  So easy!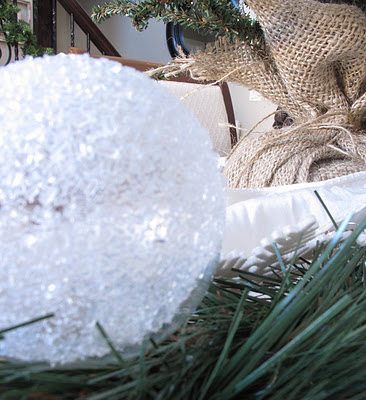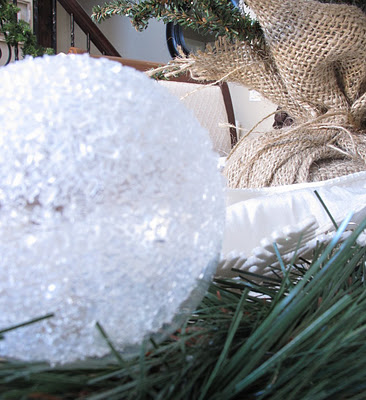 I already had the glass balls (purchased at Michael's) and we always have Epsom salt on hand (99-cent store).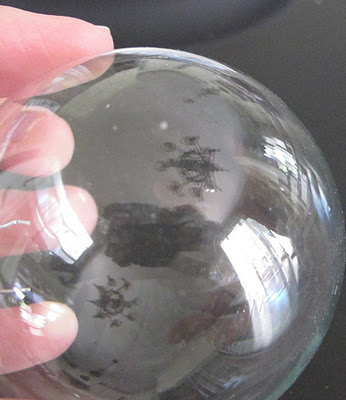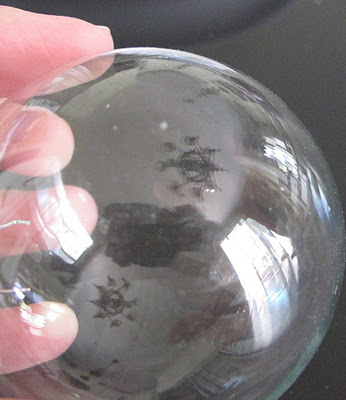 Took out one of the kid's glue sticks and glued about 3/4 of the ornament leaving a little bit of a swirl design on top.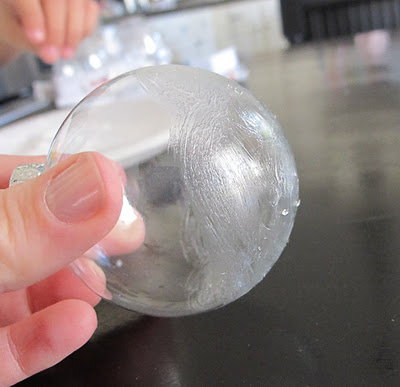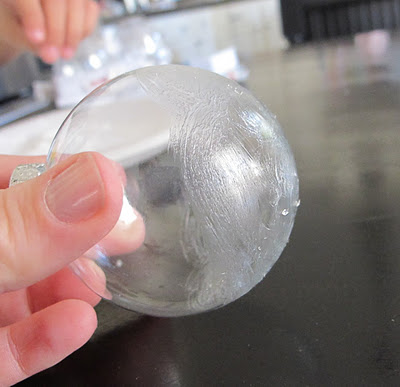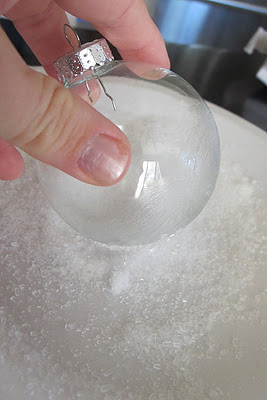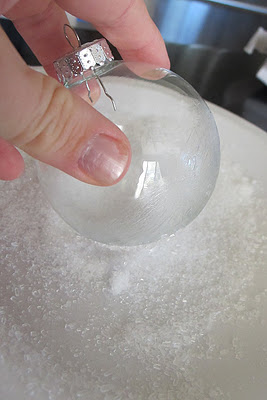 Let dry and you are done, it doesn't get much easier.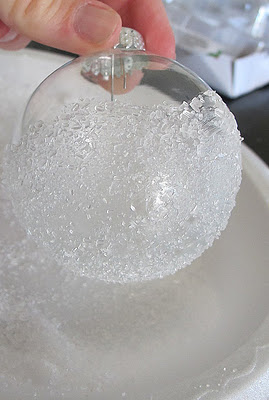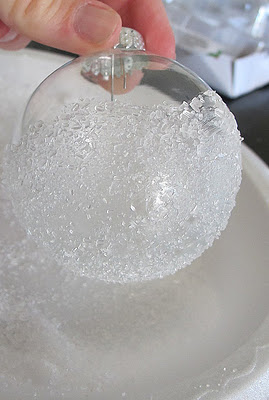 I added some faux snow to a few other ornaments and scattered them around the dining room table centerpiece.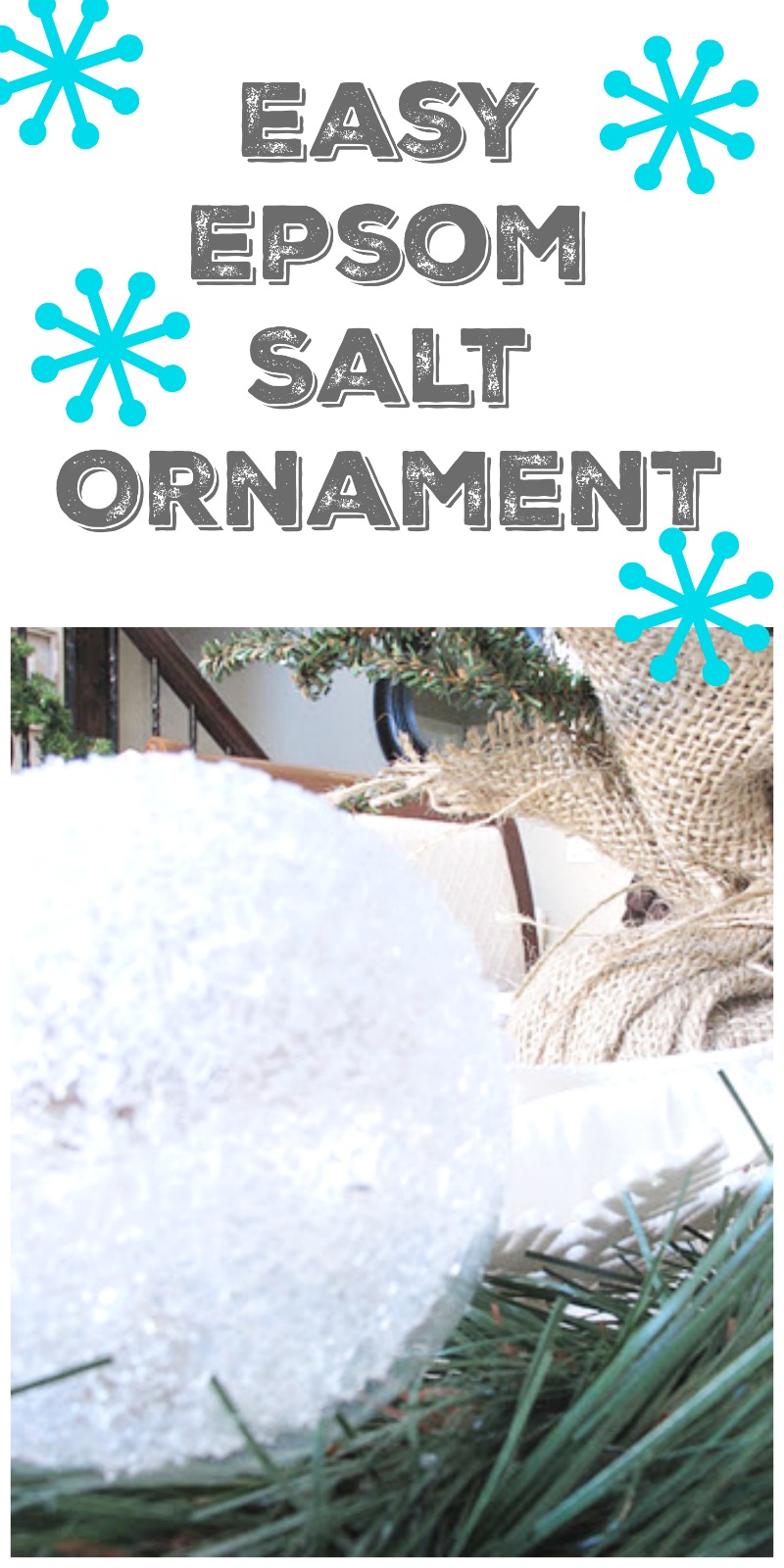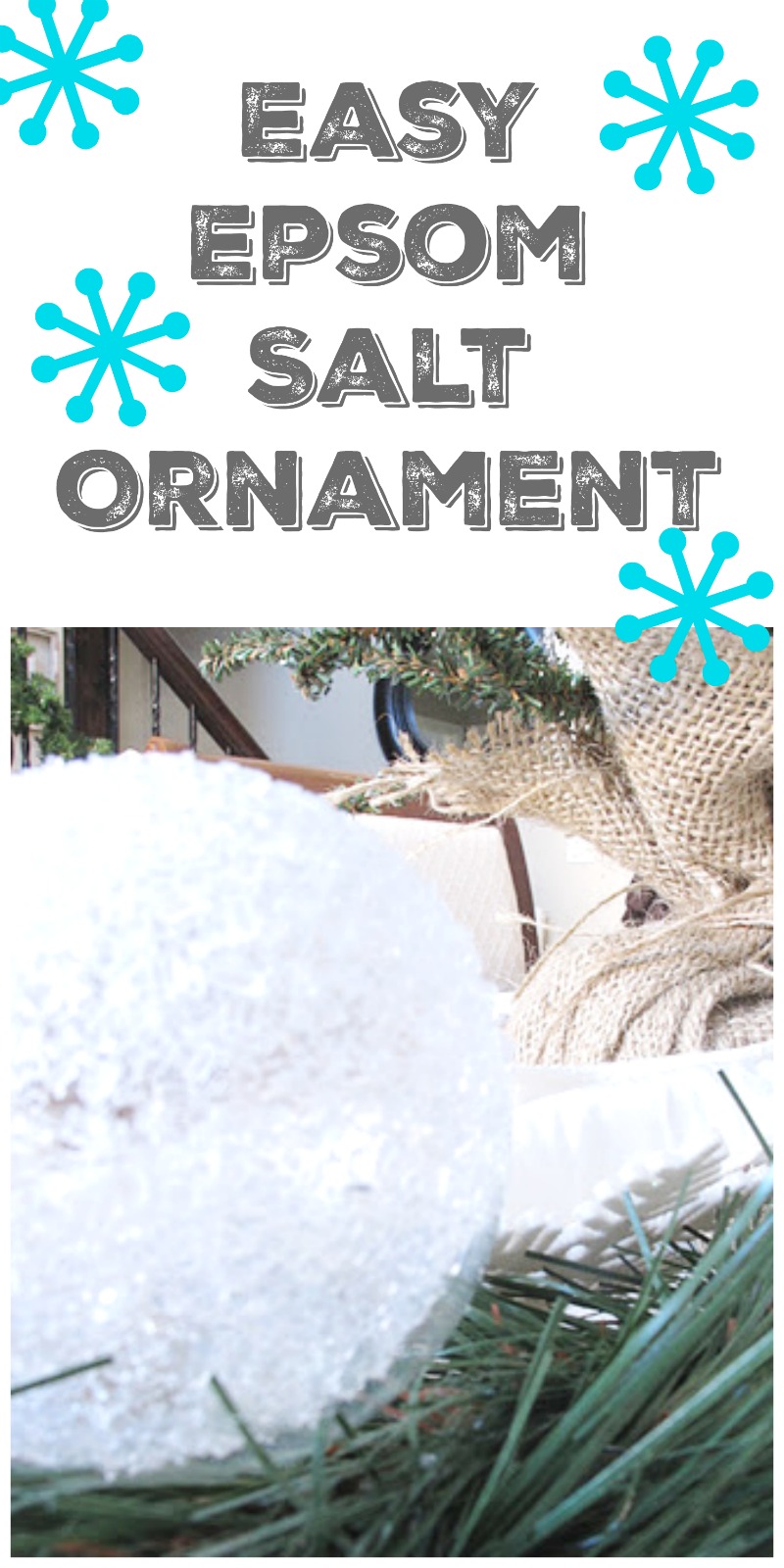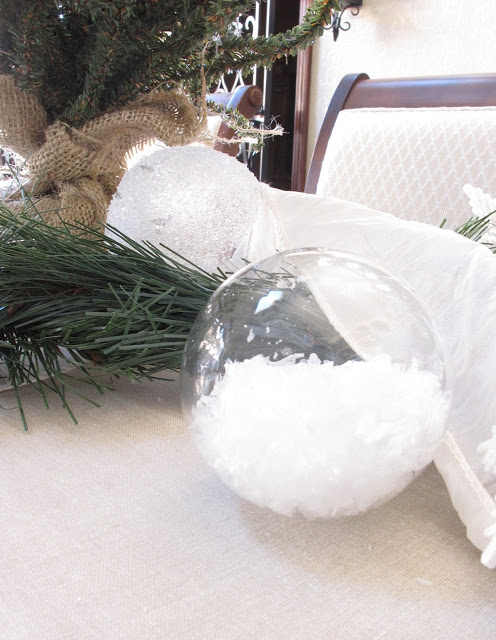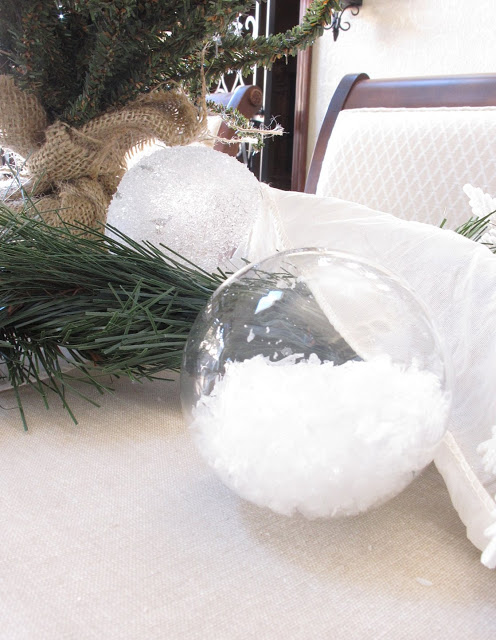 Hope you will give it a try!
~Enjoy the rest of your weekend~