Shutters for the master bathroom
You know when you have what seems to be a billion projects going on at once and they are all unfinished?  That about sums up our home over here the last 4 months, it wasn't our intention it's just life but you know what, it's OK. Yes, it can get a little overwhelming at times but when something so unexpected happens to one of your children you quickly realize everything else can wait, my family is my number one priority. Now when something actually does get done it feels really really good!
I started on the mater bathroom June of 2012 with painting the cabinets, yup, that would be 10 months ago.  We started making a lot of progress but when it came to the windows we were stuck.  The blinds are 12 years old broken and rusty.  Ray had picked up a shutter at a garage sale years ago, we just needed to find one more.  (buying new was out of the question,  have you seen the prices on shutters) Sounds easy enough, wrong, finding one that would fit the window seemed an impossible task but being patient does pay off, he found the second one off Craigslist. WOO HOO!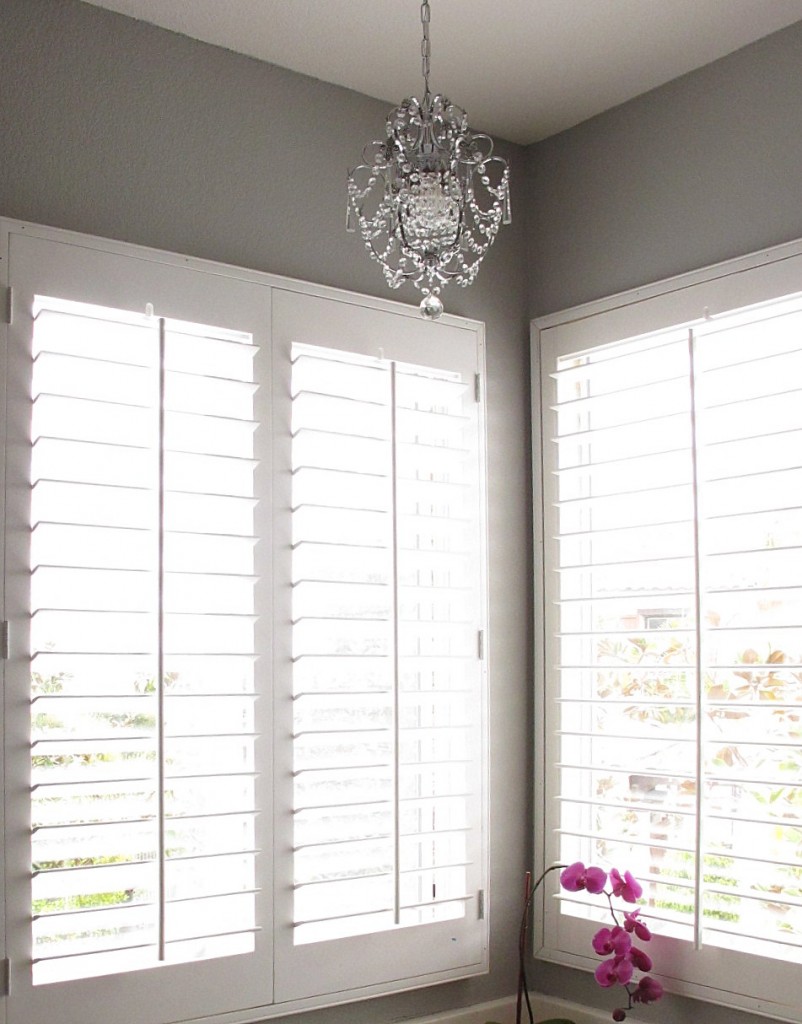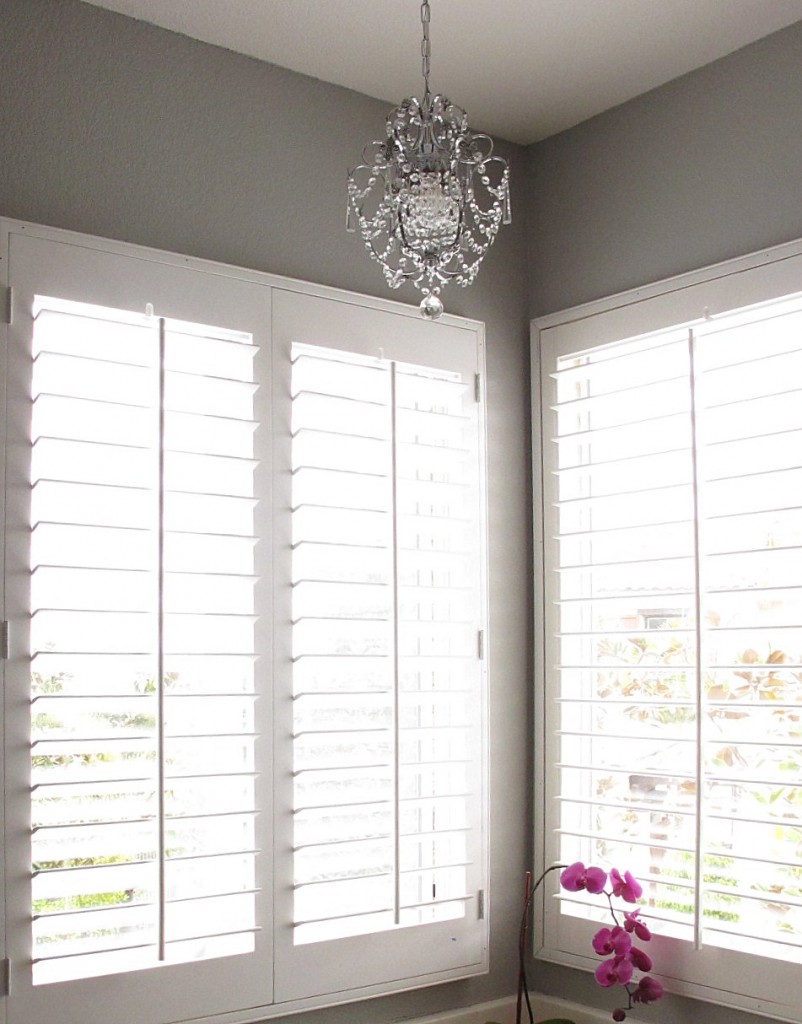 You can find this Chrome Crystal Chandelier Chandeliers
on amazon for under $100.00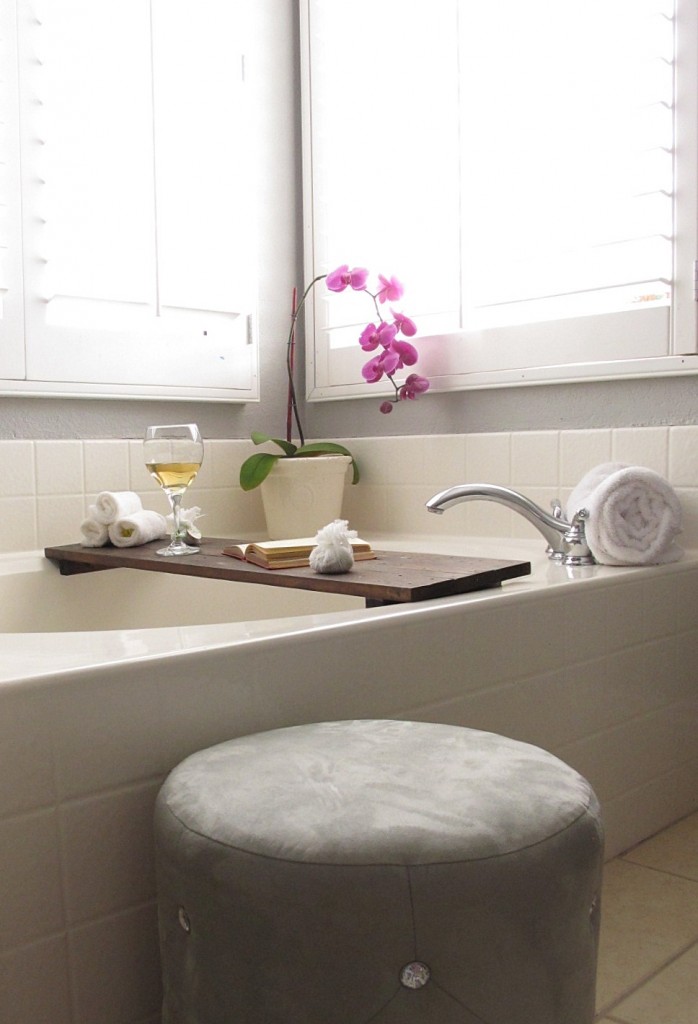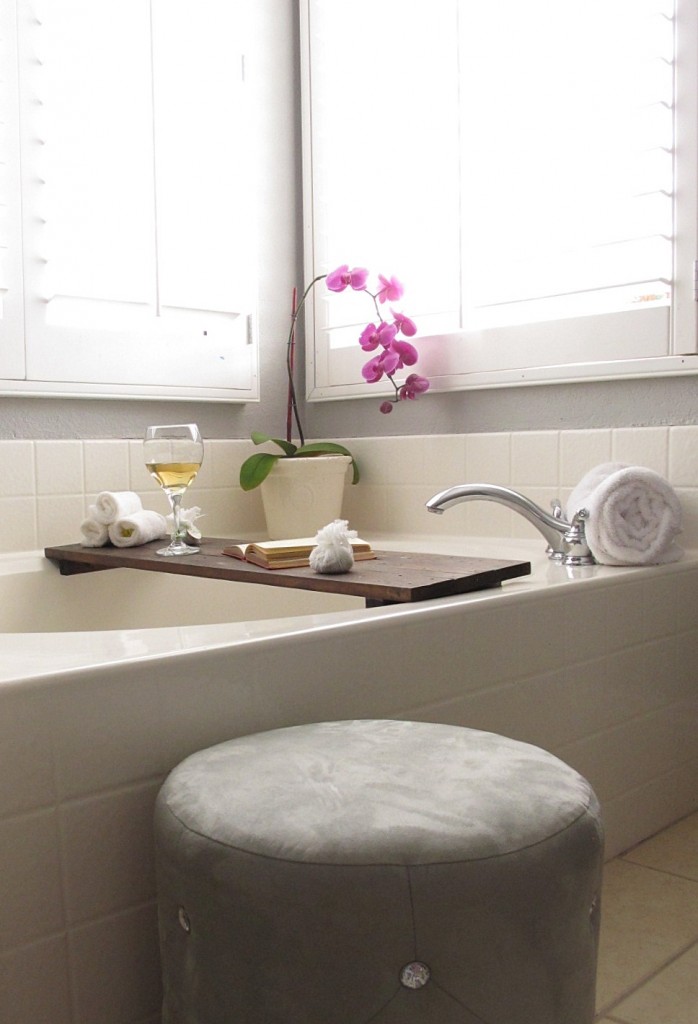 Ray had to make a few cuts to make one of the shutters work, thank goodness for a handy hubby!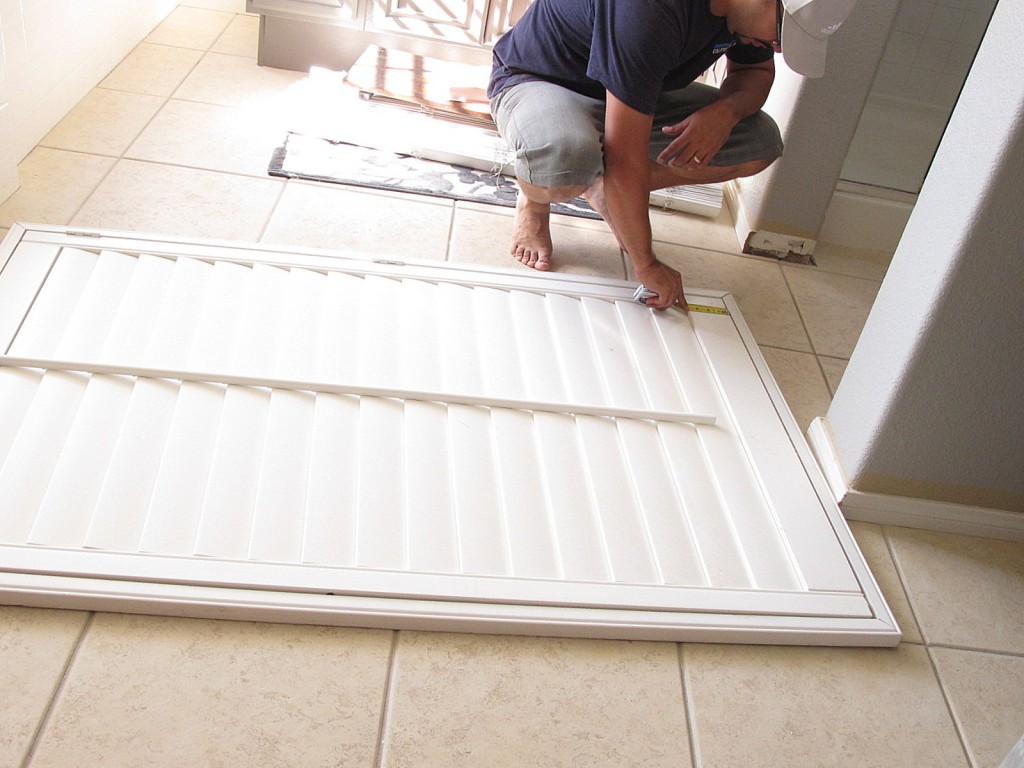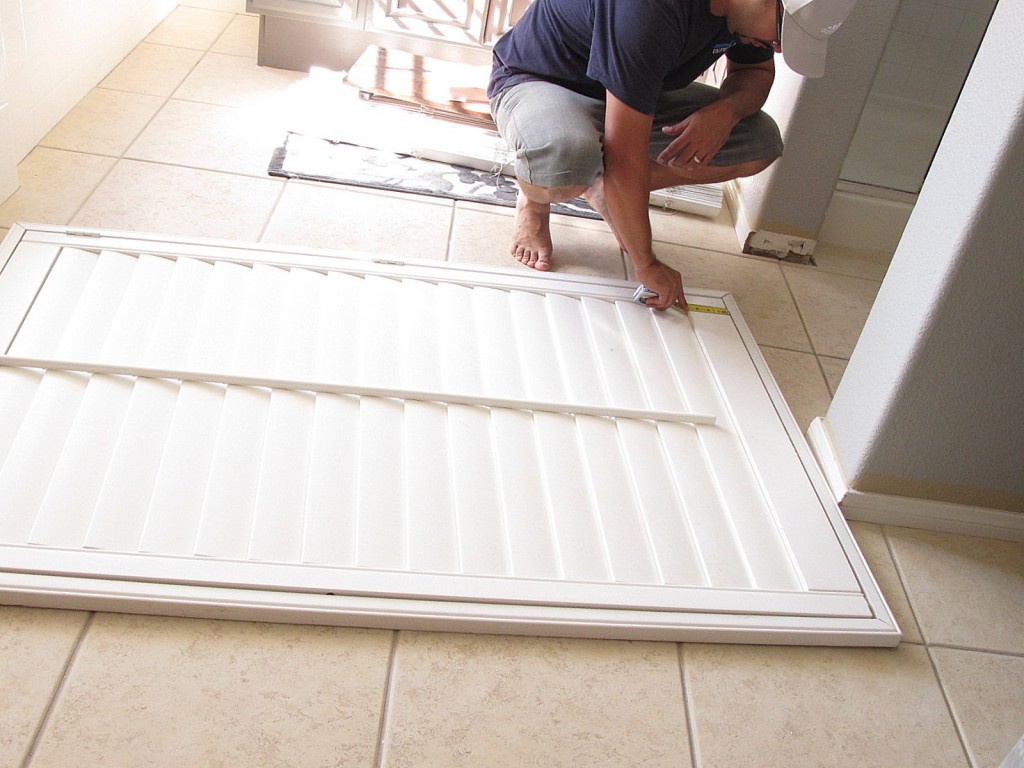 This has me motivated to finish painting the walls near the shower and for Ray to finish installing the baseboards!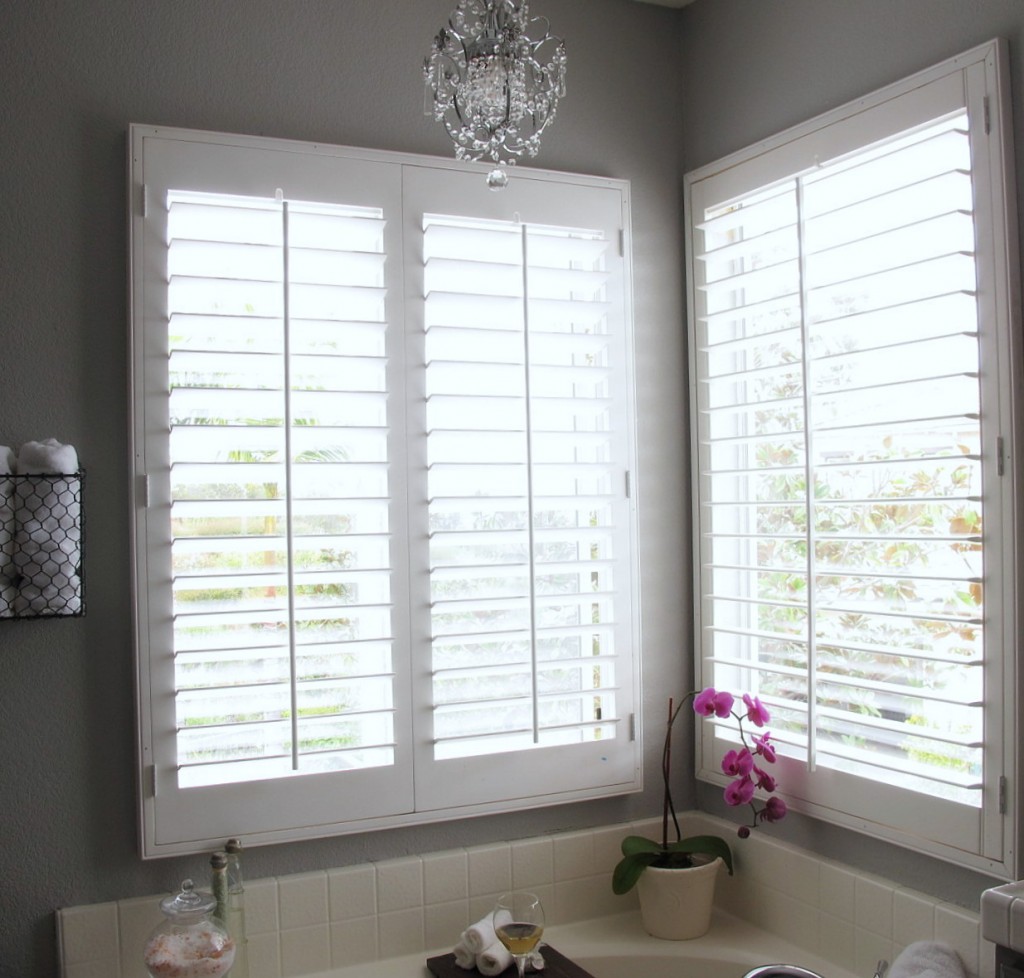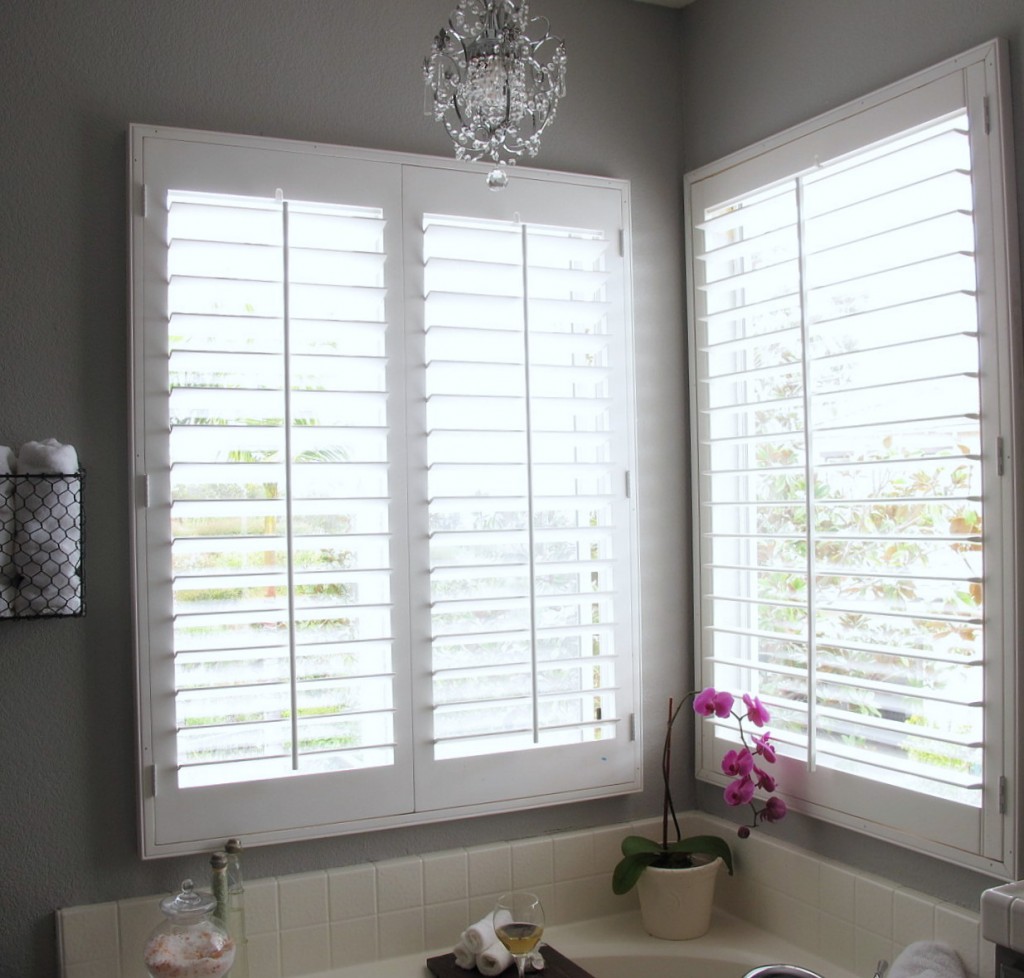 I just need have some paint color matched so I can touch up in a few places.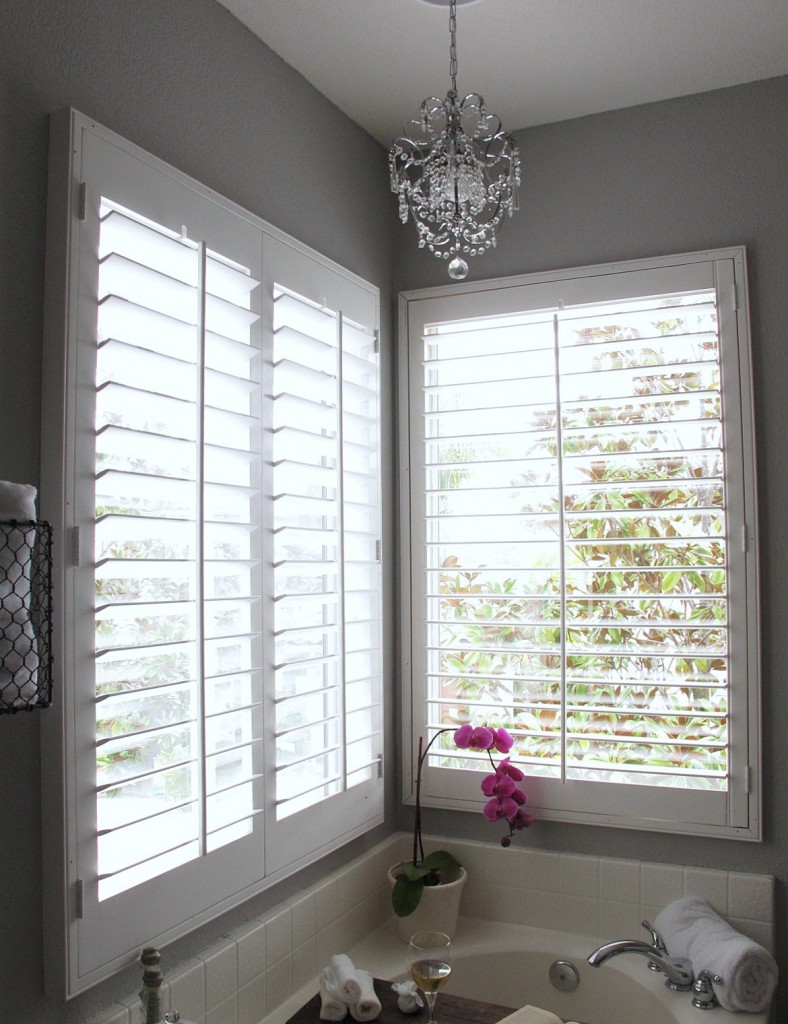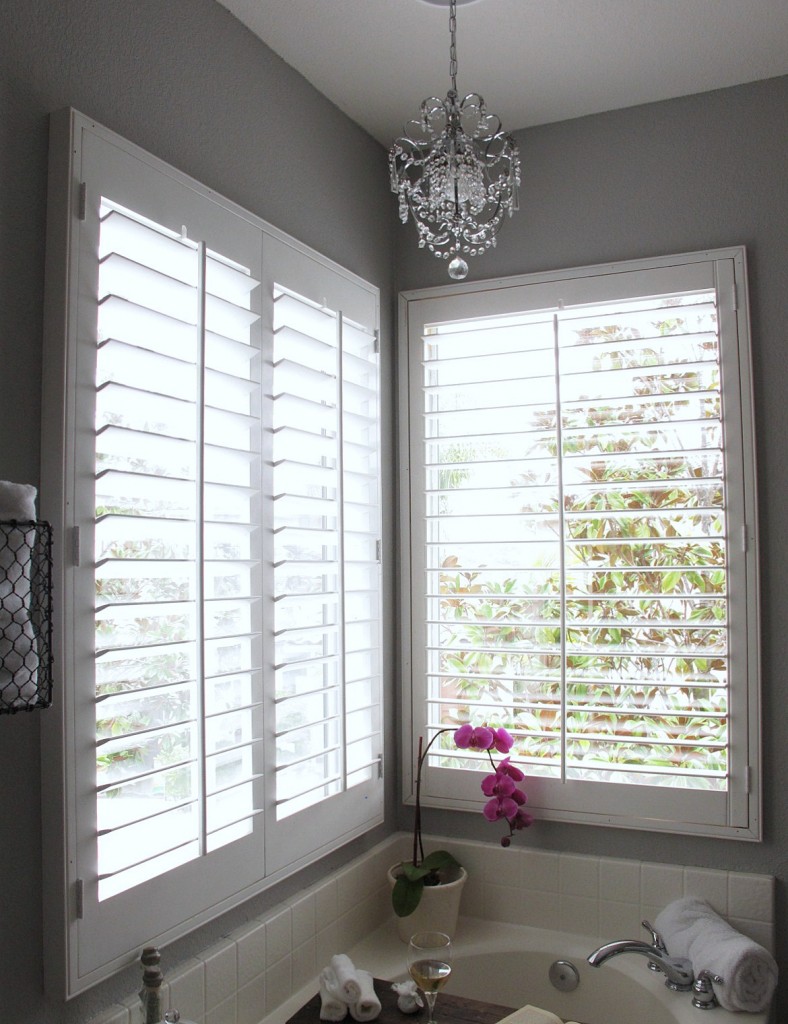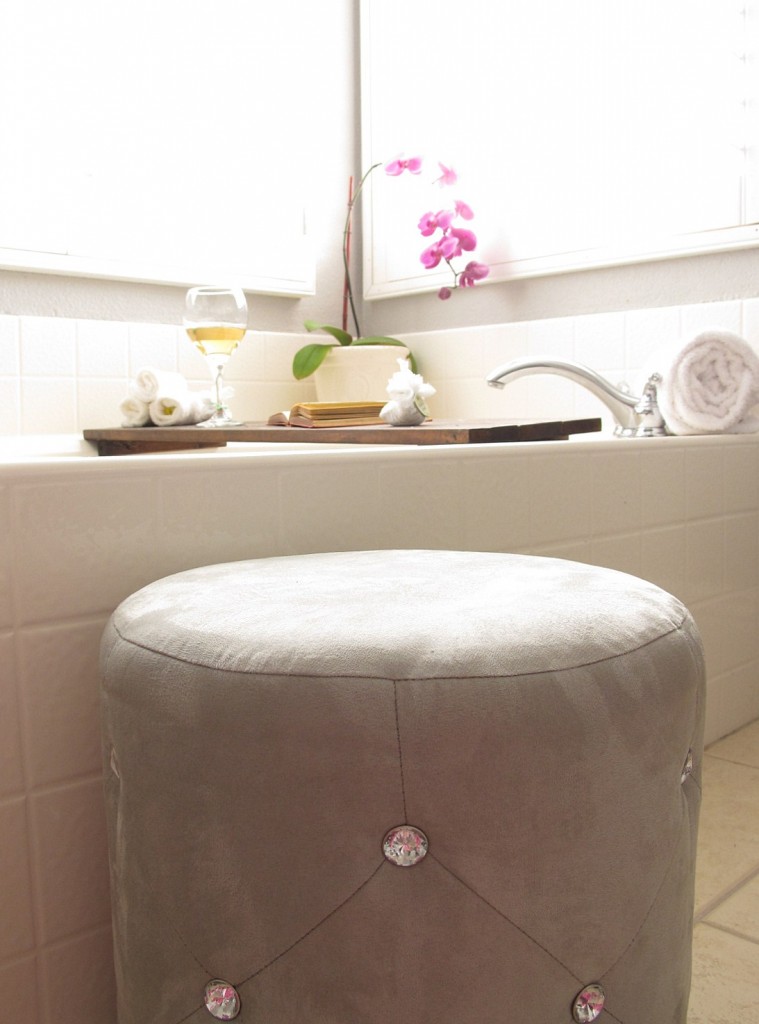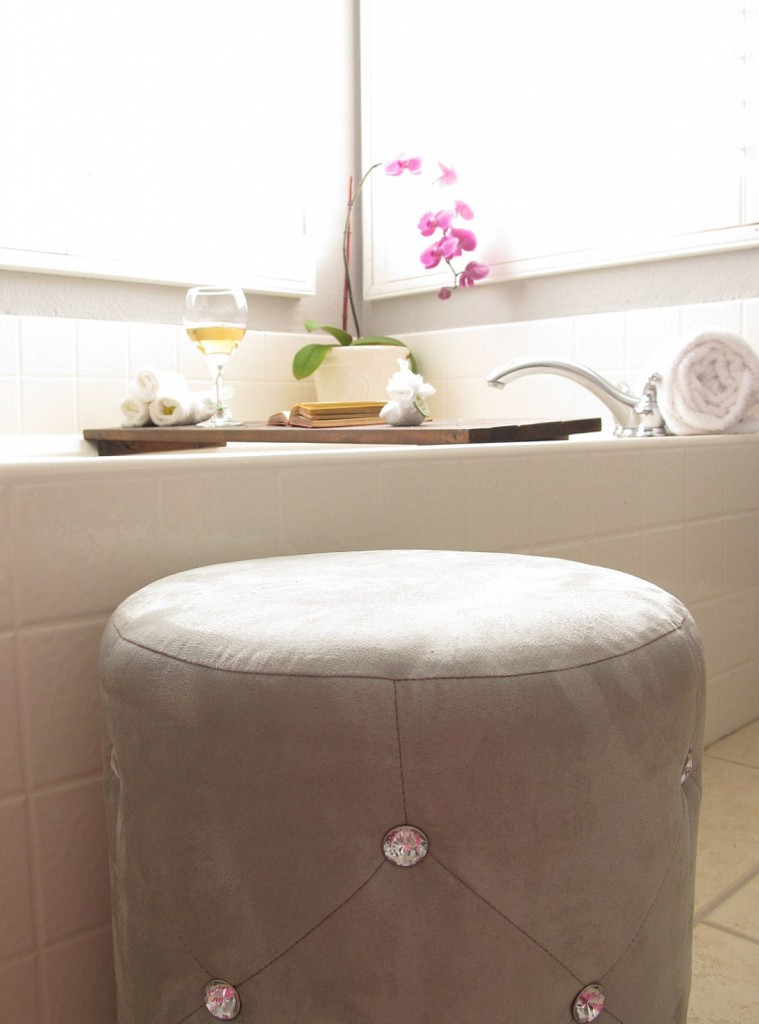 Yay, I'm so happy, thanks for stopping in!
Ray built the super fabulous Bathtub Shelf for me awhile back and the paint color of the walls is Dutch Boy's Refresh,  Route 66.